Get connected with our daily update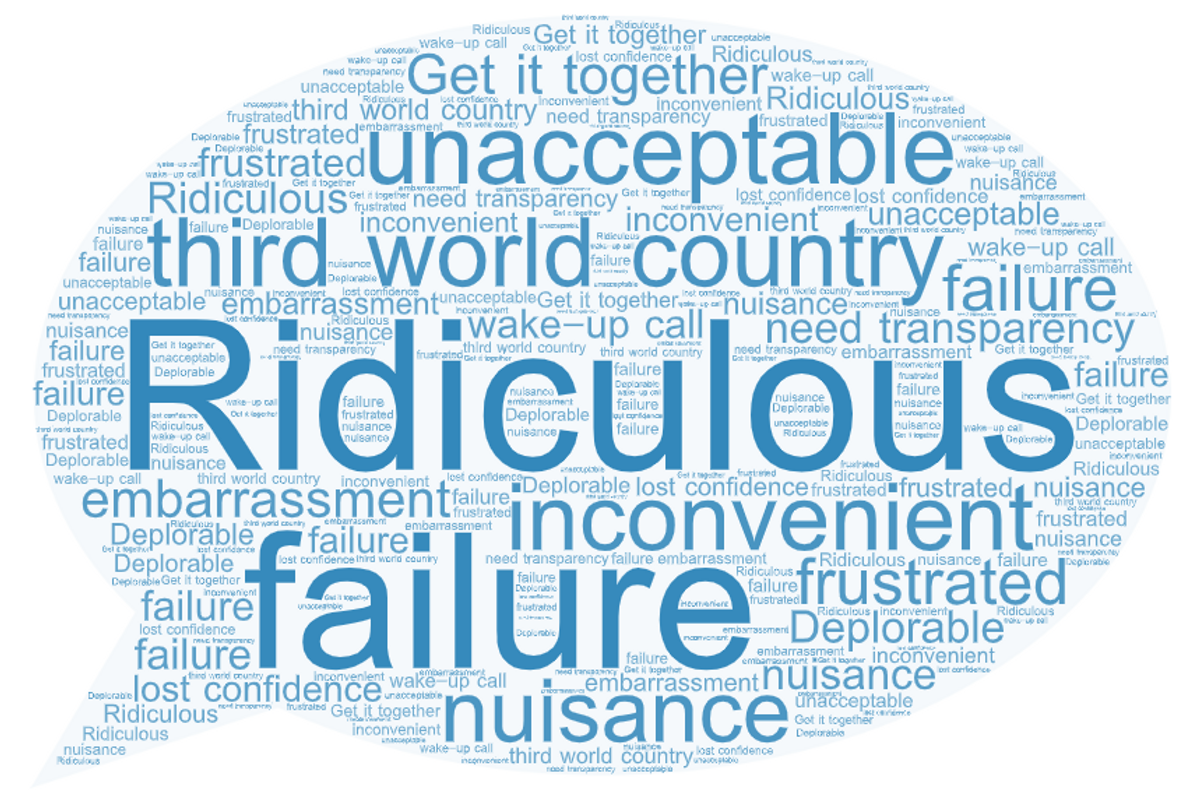 Austin residents went four days being told to boil their water after a mistake made at one of the water treatment plants. As frustrations circulated, we asked our audience to share their thoughts with us.
First, we wanted to know what actions they were taking in response to the boil-water notice. Almost 47% of 228 respondents said they were drinking bottled water, but not far behind almost 40% were boiling their water.
A majority voted that Austin Water should be held responsible for the repeated city failures of three boil-water instances in four years.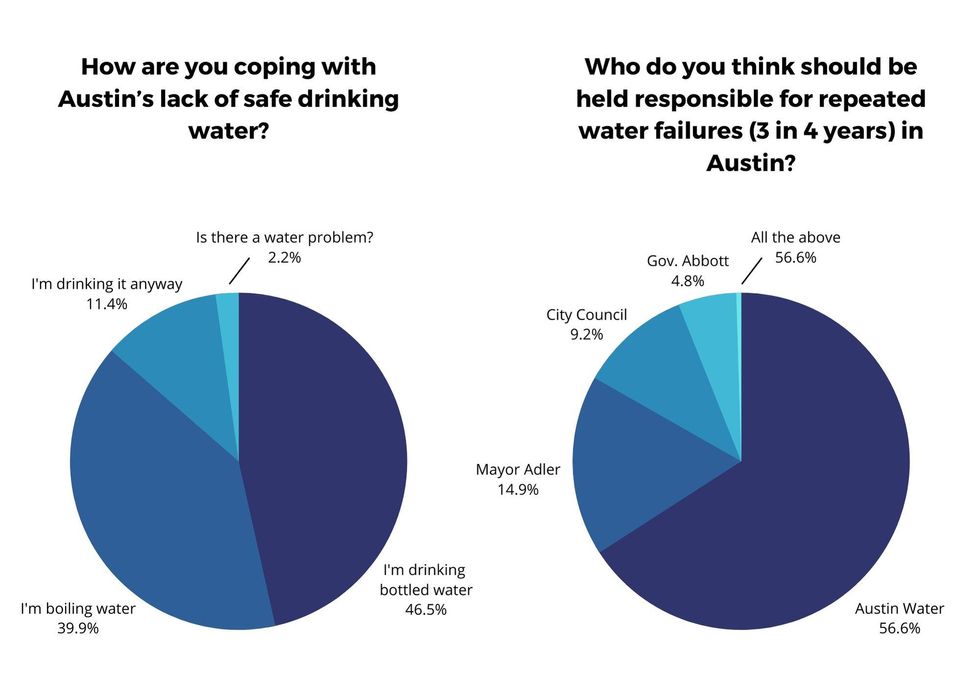 Poll results of Austonia survey. (Austonia)
Respondents were given the option of sending in comments. A common theme in the comments was saying this shouldn't happen in this country at all and comparing the lack of drinking water to a third-world country.
Here are a few other comments:
Ridiculous for a city our size and a travesty for businesses that had to close due to lack of water.
Just ridiculous, we shouldn't all have to rely on just one treatment plant for the entire city... scary! Come on Austin leaders, we can do better!
This is unacceptable in the richest country in the world, in the capital of our state!!
I just moved here because it is a high tech hub, and to not have potable water for 3-4 days makes me think I moved to a third-world country! Get it together, Texas.
A city that hypes itself as the greatest place all the time and can't provide clean water to its residents? Please!
Firing someone bc a bureaucratic error? Who's training this person and about the supervisor? I sincerely do not believe this is what took place. I challenge their integrity.
Remembering to not drink tap water. Keeping a water bottle in the bathroom. Otherwise, it's not that big a deal. But in my 50 years, I've never had to boil my water in any of the other cities I've lived in.
As COVID cases and hospitalizations climb, officials are asking all residents—vaccinated or not—to wear a mask. But with Gov. Greg Abbott's executive order banning local mask mandates, the decision is up to residents.
Some businesses, such as Waterloo Records and BookPeople, have started requiring masks; however, they are in the minority and most businesses have not reinstated masking policies. We want to hear from you: