Get connected with our daily update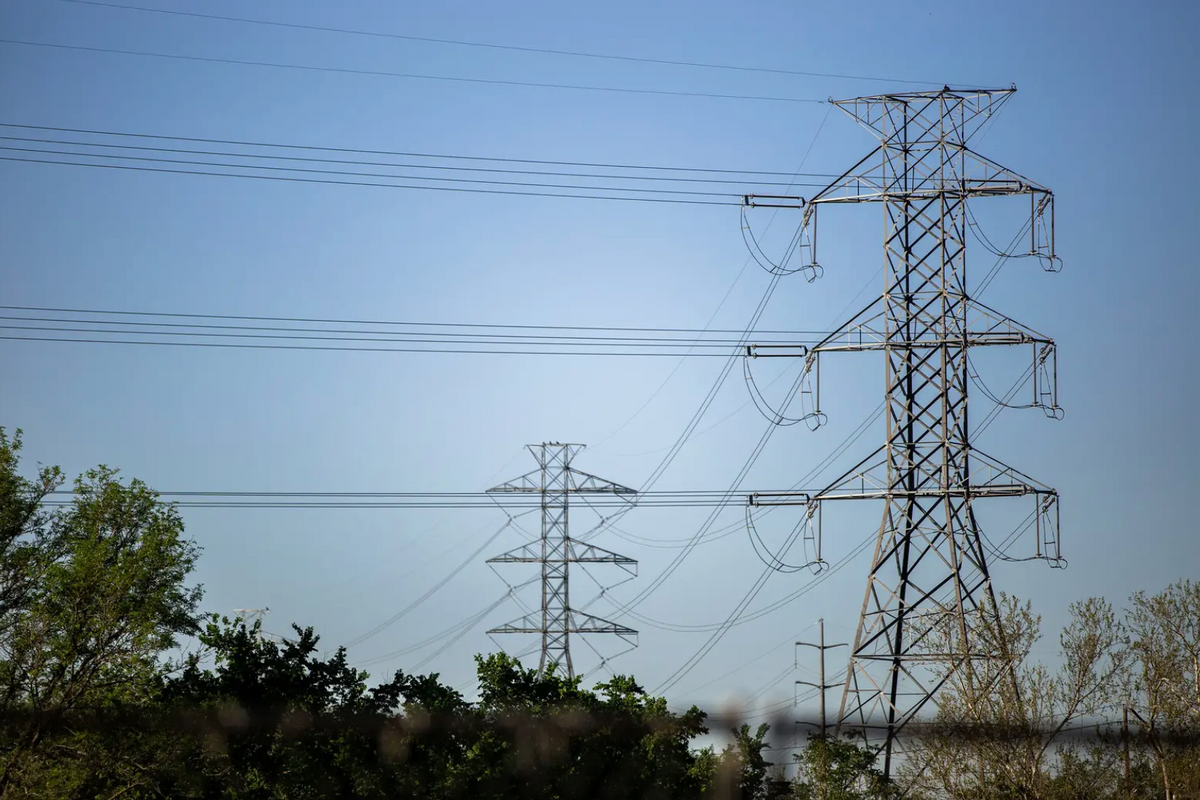 Last week, Texans were asked twice to voluntarily conserve energy at home as record demand put stress on the power grid.
These conservation requests don't mean that power outages are imminent — instead, it's one of the many tools that Texas' Electricity Reliability Council uses to prevent mass power outages. At the same time, some residents across the state lost power in outages that ERCOT says weren't related to the power grid. It's easy for Texans, still wary after February's 2021 winter outage that caused many Texans to lose power for days, to confuse local outages with statewide issues with the grid.
So how do you know the difference?
How can I tell the difference between a local outage and a grid outage?
When ERCOT calls for a rotating outage, the information will be available through several sources, a spokesperson said. This can include reports in local media, on ERCOT's Facebook and Twitter, through the ERCOT app and through emergency email alerts that residents can sign up for here.
Rotating outages also affect the entire ERCOT region, which covers most of Texas. When individual towns are experiencing an outage, the problem is much more likely to be local, according to an ERCOT spokesperson.
The Texas Department of Public Safety also works with ERCOT and other grid operators in Texas to put out power outage alerts when one of the grid operators believes it doesn't have enough power supply to meet demand for the state or a particular region. The power outage alert program supplies Texas broadcasters with information and updates about outages to distribute to the public.
Texans who are experiencing an outage but don't see any announcements from ERCOT should check with their local utility company instead. Austin Energy provides updates here.
For more answers to your energy outage questions, click here.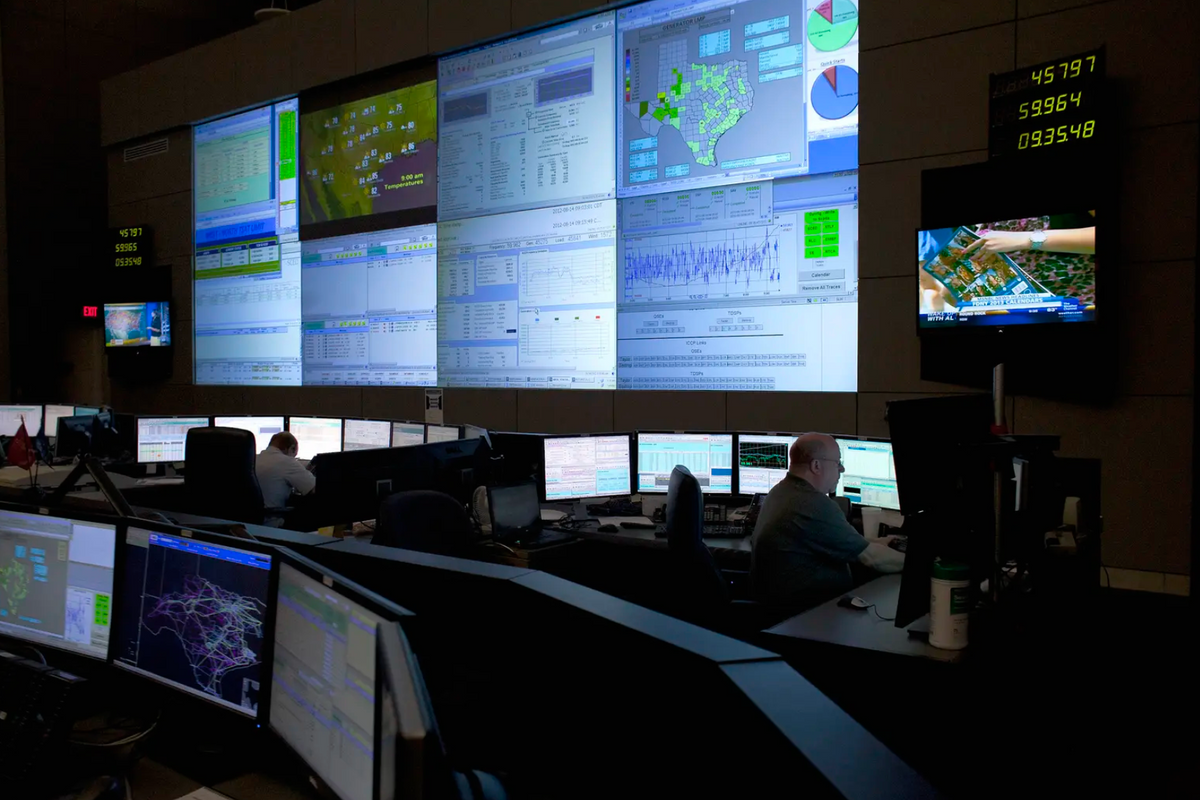 By Sneha Dey and Mitchell Ferman
With a punishing heat wave across Texas driving record high power demand, The Electric Reliability Council of Texas late Sunday sent out a request that Texans cut back on their energy use on Monday.
ERCOT, the state's power grid operator, asked Texans to turn up their thermostats and postpone running major appliances between 2 p.m. and 8 p.m. Monday. ERCOT has also called on large electric customers to lower their electricity use.
Total forecasted power demand is expected to surpass 79 gigawatts on Monday, ERCOT said — which would set another record.
An ERCOT spokesperson told the Tribune Monday that the grid operator does not expect rolling blackouts this week.
Low winds are also making it harder for the grid to keep up with demand during hotter-than-usual July temperatures. Current projections show wind generation coming in less than 10% of its capacity on Monday, ERCOT said.
Power grids must keep supply and demand in balance at all times. When Texas' grid falls below its safety margin of excess supply, the grid operator starts taking additional precautions to avoid blackouts. The first precaution is to ask the public to cut back electricity usage.
ERCOT asked Texans in May to conserve power during a heat wave that coincided with six power plant outages.
Climate change has made Texas heat both hotter and longer lasting. The average daily minimum and maximum temperatures in Texas have both increased by 2.2 degrees Fahrenheit in the last 125 years. The state just saw its hottest December on record since 1889.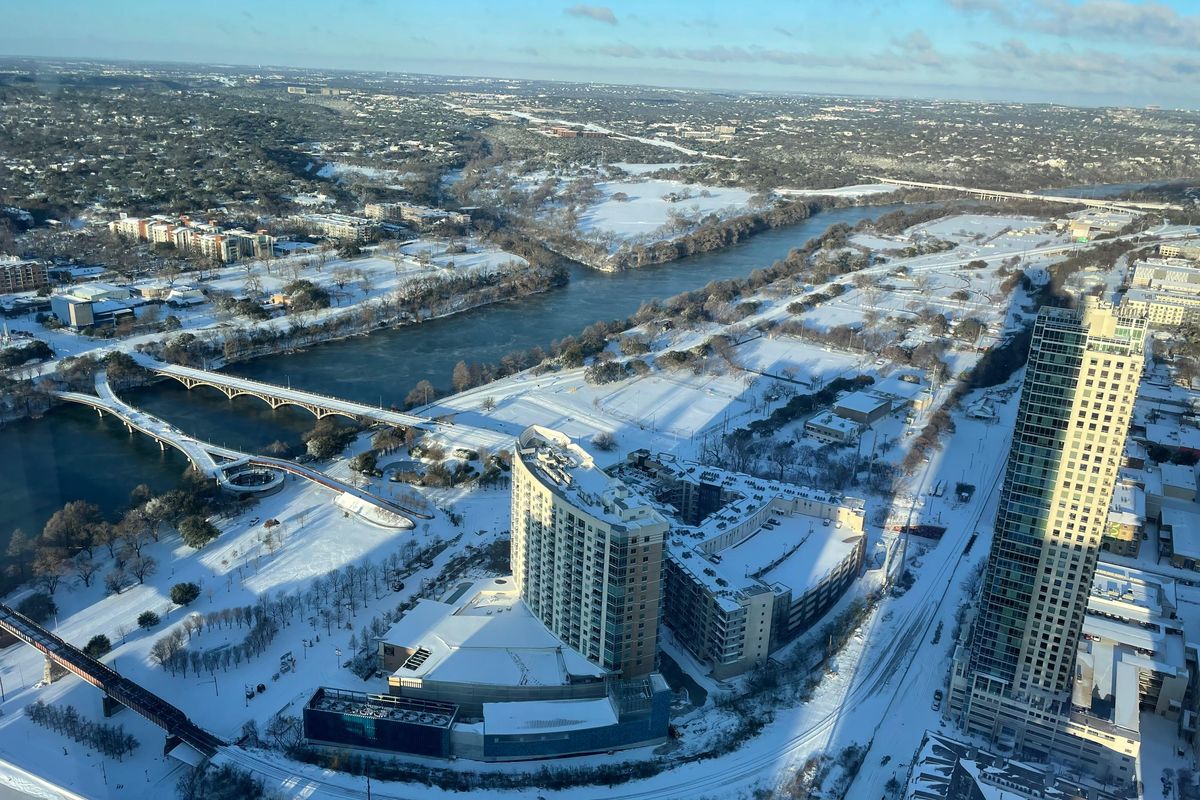 (Kyndel Bennett)
Austin Energy estimates it earned $54 million in net revenue during the winter weather event last month, according to a voluntary event notice filed by the city of Austin with the Municipal Securities Rulemaking Board on Monday.
Last month's historic winter storm left more than 40% of Austinites without power for days. Although the Electric Reliability Council of Texas, which maintains around 90% of the state's electric grid, initially intended these blackouts to be rolling, the increased demand for energy combined with widespread generator failures threatened a total grid collapse; to avoid this, ERCOT officials instructed utilities such as Austin Energy to continue to "shed load"—or maintain blackouts—until supply improved.
Austin Energy both purchases power from ERCOT to provide to its customers and generates energy, which it is required under state law to sell back to ERCOT.
Austin Energy produces energy through a combination of sources:
Its generation assets "largely stayed online'," according to the notice. As a result, the utility was able to continue generating power. Combined with the ERCOT-mandated blackouts, Austin Energy ultimately sold more energy into the ERCOT grid than its customers used at the time.
The utility estimates that—once load and fuel costs are accounted for—it will have made $54 million in net revenue. Because Austin Energy generated more energy than it used during the winter storm, the utility stands to make money off of the event.
This figure could change if ERCOT passes market defaults along to Austin Energy or the Texas Public Utility Commission, which oversees ERCOT, retroactively repricing market transactions during the winter weather event. "Significant uncertainty in the overall outcome remains, and Austin Energy estimates that final net revenue results could be realized in a range between positive $104 million to negative $16 million," according to the filing.
Austin Energy General Manager Jackie Sargent said any surplus revenue would benefit customers, who would see it reflected in lower fixed price rates, which are reviewed by Austin City Council annually and typically take effect in November. Council has directed the utility to lower its rates in recent years as part of its regular review process.
"We continued to provide generation, and the market needed generation," she told Texas House members during a Feb. 26 public hearing about the winter storm event. "But Austin Energy is a not-for-profit utility, and anything that we do in the marketplace with the investment of the generation that we have is a benefit to our customers and flows back to those customers."
Austin Energy relies on a diverse mix of generation assets, including its partial ownership of the Fayette Power Project coal plant in La Grange and the nuclear-powered South Texas Project in Bay City. Around 58% of its energy production comes from renewable sources such as solar and wind farms, according to its website. The utility aims to cease operation of its portion of the Fayette Power Project by 2022 as part of an ongoing effort to eliminate carbon and other pollutant emissions from its generation portfolio.