Get connected with our daily update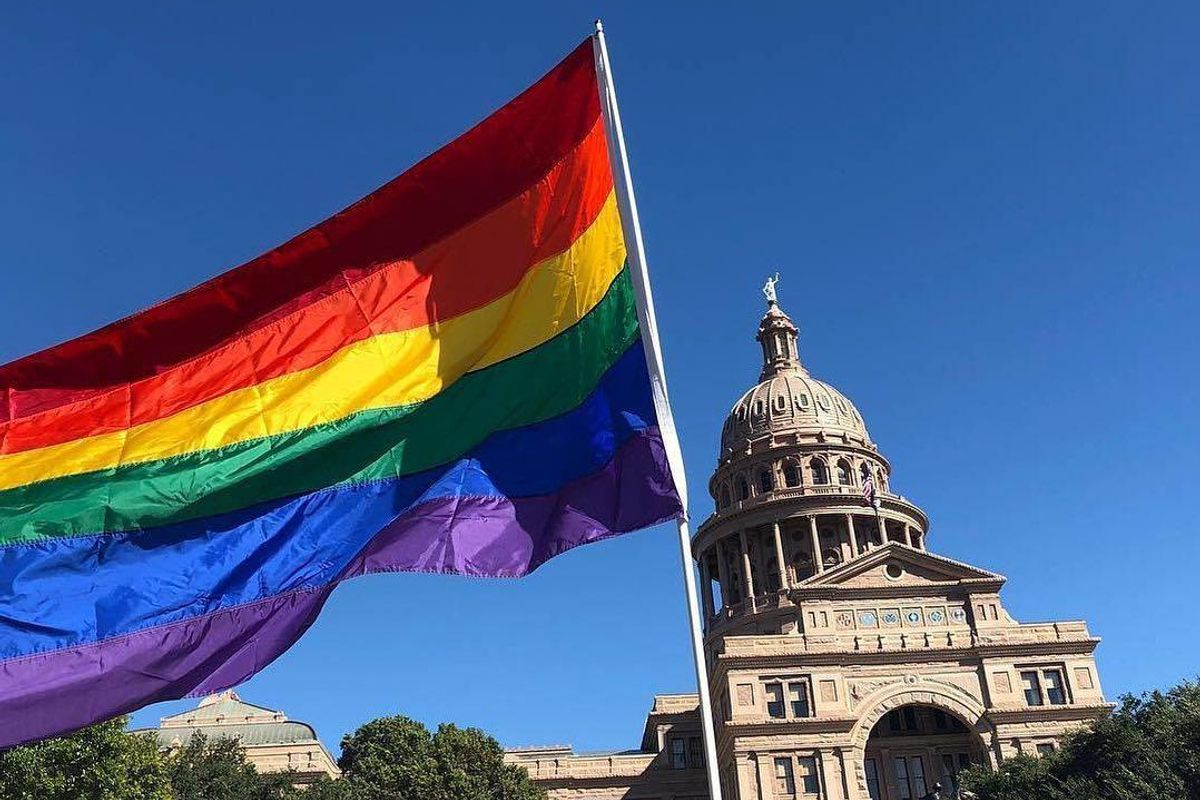 Four Austin-area cities—Round Rock, Leander, Pflugerville and Lockhart—are bringing out the rainbow flags for their first-ever Pride Month events to celebrate their LGBTQ residents.
Here's a look at the four cities celebrating Pride for the first time:
Thanks to a group called Inclusion, Diversity, and Equity for All Leander (IDEAL), the city of Leander named May 14 Leander Pride Day. The official declaration was celebrated with "A Rainbow to Remember," which featured vendors, food trucks, and an art show and drag show at Wilco WorkSpaces + Events on May 14.
Round Rock is set to host its first-ever Pride Festival from 2-6 p.m. Saturday at Centennial Plaza downtown. The inaugural event will come with appearances from Round Rock Mayor Craig Morgan, the city's Pride Founder, Richard Parson, and emceeing from KVUE reporter Tony Plohetski. Other acts include a "Drag Queen Story Time" and a performance from Mini Kween Kee Kee and a performance from the Austin Gay Men's Corus.
Downtown Pflugerville will also get decked out in rainbow this month as the city's Pride organization hosts its "Pride Pfestival" from 1 p.m. to 6 p.m. June 18. Acts include an appearance from "RuPaul's Drag Race" queen Tammie Brown, music from Tish and The Mizzbehavin' Band, an LGBTQ panel from State Reps. Celia Israel and Sheryl Cole, and comedy from Ky Krebs and Ava Smartt.
Lockhart will host the longest-running festivities of all, with the week of June 12-19 set aside for Lockhart Pride. After nights of community events from movie nights to drag, the week will end with a Pride Fest from 4-10 p.m. at Luna Gardens on June 19.
Meanwhile, Austin's Pride will wait a few months until the annual Pride parade and festival, which will be held on August 20 this year.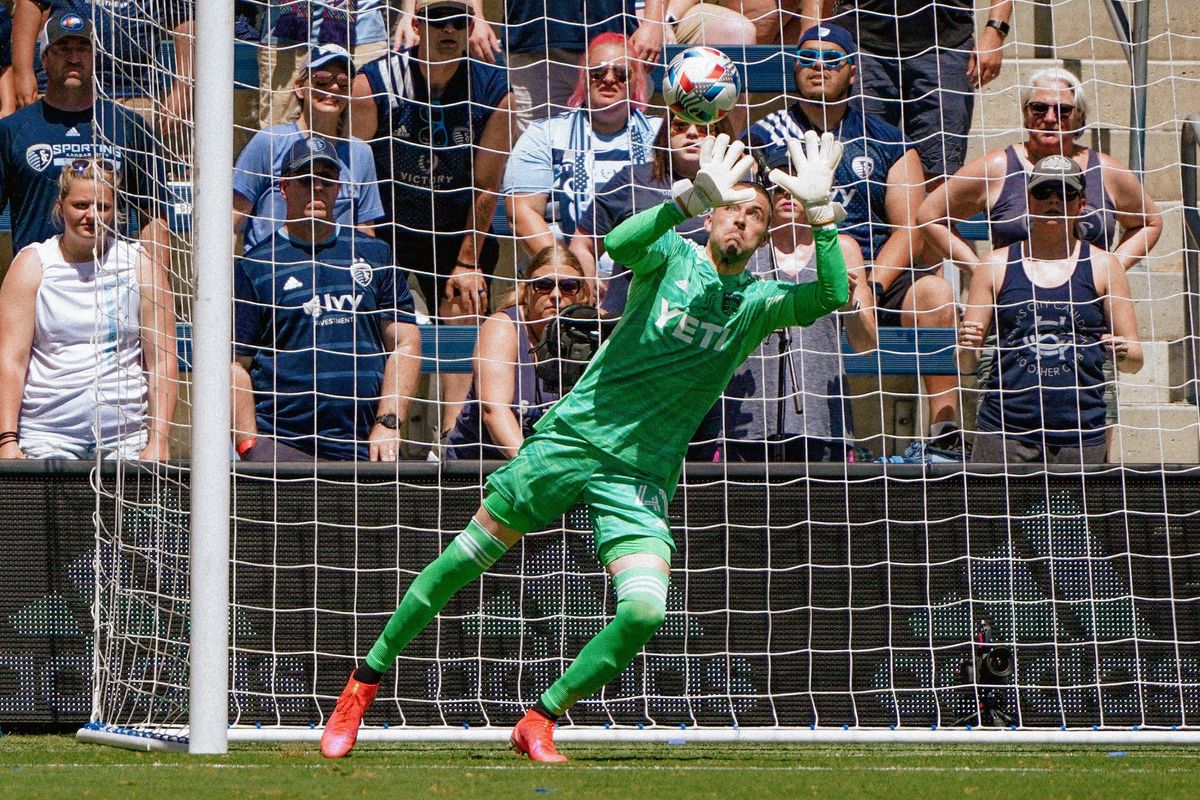 Austin FC keeper Brad Stuver took a rare break from center stage on Thursday as the club broke free from their scoring slump and beat the Portland Timbers 4-1 at Q2 Stadium.
While he's been playing at an All-Star level on the pitch this season, he's also contributed in bigger ways off of it.
Stuver and his wife, Ashley, actively advocate for the Black Lives Matter and Pride movements.
Most recently, Stuver raised $221 for Playing for Pride, a fundraiser which tallies saves, shutouts and more stats from participating players and donates money to LGBTQ+ causes. He also helped get the word out to supporters' groups like Los Verdes, who raised over $3,000 to the cause.
Stuver has friends and family that are part of the LGBTQ+ community, and he's seen the disparities between how they are treated in society.
" I can see that they don't get the same respect and the same opportunities as cis, straight individuals, and I want to be able to use my platform to bring attention to that," Stuver said. "Hopefully one day sport is the most inclusive area of our lives."
This isn't the first cause he's been supporting. For years, Stuver and his wife have also helped raise money for Austinites to do their laundry with The Laundry Project. When Austin FC fan Brad Tillery began requesting the release of the Verde keeper kit, Stuver agreed that he would get a kit of his own if he donated to the project, which raises money for residents to go to laundromats in the area.
The #ReleaseTheKit hashtag went viral in the Austin FC Twitterverse, and over $1,600 was raised for the cause in just 24 hours following its release.
"Austin has just kind of taken on a life of its own," Stuver said. "It's just been amazing to see how receptive our fans have been to me and Ashley's causes that we support and just truly the amount of money that we've raised for so many different causes."

Stuver has also posted videos encouraging children who are dealing with serious illness, including 6-year-old Luke Brooks. For Stuver, it's a no-brainer to take a bit of time out of the day and post a video showing support.
"They're going through such a tough time in their lives that any little bit of support, and any little bit of caring from other people goes a long way," Stuver said. "No matter what, everyone is stronger together."
Stuver credits his parents, Roy and Leeann Stuver, for fostering a sense of community and caring in him from a young age.
"My family was always involved in a tight-knit community, and we always thought of ways to help people out," Stuver said. "My parents were kind of my role models in the way that they were selfless and put other people ahead of themselves. I wanted to emulate that as I got older."
He's not the only Austin FC player to be engaged in community outreach. In February, a GoFundMe by center back Matt Besler started the Austin FC Players 2021 Winter Storm Relief Fund, which helped raise over $45,000 for the city of Austin as its residents lacked resources during the brutal storm. The club teamed up with local restaurants as well and helped bring safe drinking water and free, warm meals to thousands.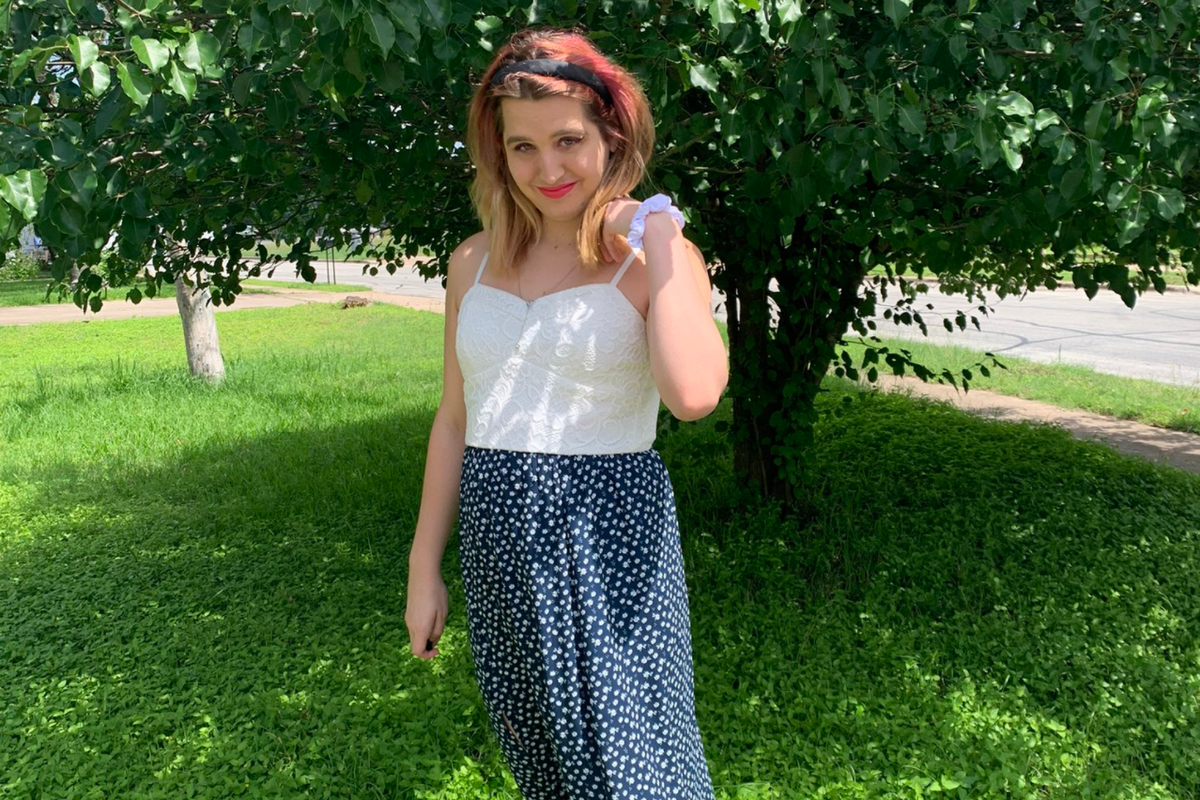 Although 27-year-old transgender woman Josephine June still gets misgendered at coffee shops or when meeting someone new, such mistakes are very minor, she says.
She's been through worse. When she came out as trans to her fiancée and close friends, June had to rebuild her support system from the ground up. "When you come out... you very quickly get to see people's true colors, the sides of themselves that they don't show every day," June said. "Their opinions become very obvious... (on) who they think actually deserve to be treated like a person."
Still, she's had it better than most, she says. And now she's been in Austin for over a year and feels more "accepted" than when she lived in a military-focused part of San Diego.
In the workplace
Though strides have been made toward equality, transgender individuals, in particular, are still fighting for certain rights. It is legal in 32 states to terminate someone based on gender identity, including in Texas. The Lone Star State leads the nation in violence against those who make up the "T" in LGBTQ, according to a 2019 report from the Human Rights Campaign.
Since June works remotely for the San Diego LGBT Community Center, a nonprofit, she doesn't face the issues that sometimes arise when transitioning in the workplace. For instance, trans individuals are four times more likely to earn less than $10,000 annually.
"From my experience and experience of a lot of my friends, employment and transitioning in employment is always very challenging and risky," June said. "A lot of places will change their logo on social media to a (pride) flag while continuing to donate to politicians who are actively trying to take away our rights."
Activists call the phenomenon "rainbow washing," a type of performative activism to increase social capital in which municipalities, corporations or organizations use a rainbow logo or promote pride during Pride Month without actions to back it up.
Take Walmart, for example, which is currently sporting a rainbow logo but recently donated to senators who are actively blocking the Equality Act, which would prohibit discrimination on the basis of sexual orientation and gender identity.
Woah, CUTE Pride logo 🏳️🌈!

What's not cute is giving more than $150,000 to Mitch McConnell and other GOP Senators who are actively blocking the Equality Act from becoming law. pic.twitter.com/dev9T6KYw5
— Rep. Pramila Jayapal (@RepJayapal) June 10, 2021
"If you don't change your policies, if you're not stopping immediately all donations to politicians who are actively working to take away our rights, if you're not actually supporting the charities that are helping LGBT people, all you're doing is saying, 'look at me, I put a rainbow, so I'm accepting,' without doing any of the work," June said.

In the doctor's office
Treatments for gender transitioning, gender reassignment or gender dysphoria and hormone blockers have been hot topics for Congress, despite cries from Austin's queer community.
There are 22 states that are currently considering restricting or banning gender-affirming healthcare for transgender youth and Texas had the most proposed bills of all of them: six; none of which passed.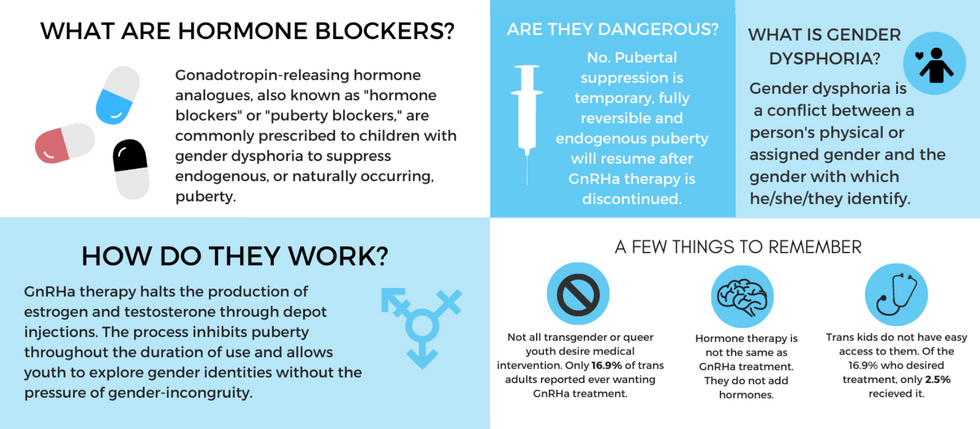 (Laura Figi/Austonia)
June said this type of legislation not only harms trans kids but also puts pressure on their families.

"(The parents) that are accepting of their kids are going to try and relocate, which is expensive," June said. "Hormone blockers are used on cis(gender) kids who have early-onset puberty, (so) 10% of 1% of the population is being sought out to be harmed by removing access to something that in a lot of cases, is life-saving and suicide prevention."
Being proud
There is some light at the end of the tunnel—June said she is proud of the U.S. Senate for voting in Rachel Levine, the first openly trans federal official, in March, and the proliferation of trans people reaching prominence in media: Laverne Cox, Nicole Maines and Kim Petras to name a few.
So what can you do? June says to raise up trans people in the community.
"If you have a platform, especially during Pride Month, use that platform to raise up LGBTQ people who might not get a voice the other 11 months of the year. When someone comes out to you, listen to them and... take the time to listen to what they tell you, and who they are, and realize how difficult it is for them to come up to you," she said.