Get connected with our daily update
The board that governs the implementation of Project Connect has approved its first ever full-year budget of $312.8 million, setting aside funds for design work, right-of-way acquisition, community engagement, and anti-displacement efforts.
Austin Transit Partnership was incorporated by the City of Austin and Capital Metro (CapMetro) last December after voters approved Proposition A, a ballot measure authorizing a new transit tax. The tax of 8.75 cents per $100 property value provides a permanent source of revenue to build and operate a light rail system and expand CapMetro's bus network.
Read the full The Austin Bulldog story here.
The downtown tunnel, a key component of the $7.1 billion overhaul of the city's public transit system, is growing.
Local officials unveiled an expanded version of the light rail tunnel, which will now go under Lady Bird Lake to South Congress Avenue rather than over it, according to local reports.
The announcement arrived after the Texas Legislature failed to pass a bill that would have leased the underground property of Republic Square and Brush Creek Park—historic state property—to Capital Metro so that it could build the downtown tunnel as proposed.
Peter Mullan, chief of architecture and urban design for the Austin Transit Partnership, which is overseeing the implementation of Project Connect, told KUT: "We've had to basically modify our plans a little bit so that we are not touching basically Republic Square at all with any of our construction."
There were other concerns that factored into the decision, including traffic conflicts and flood zone risks on either side of Lady Bird Lake, according to Community Impact Newspaper.
Preliminary maps of the downtown tunnel show its rough pathway is south from 11th and Guadalupe streets to Republic Square; east along Fourth Street to the Downtown Station, which is between Trinity and Red River streets. From there it would head north along Trinity to 12th Street and south to the Mexican-American Cultural Center on Rainey Street, where one of the proposed light rail lines would then progress above ground across Lady Bird Lake to the Austin-Bergstrom International Airport.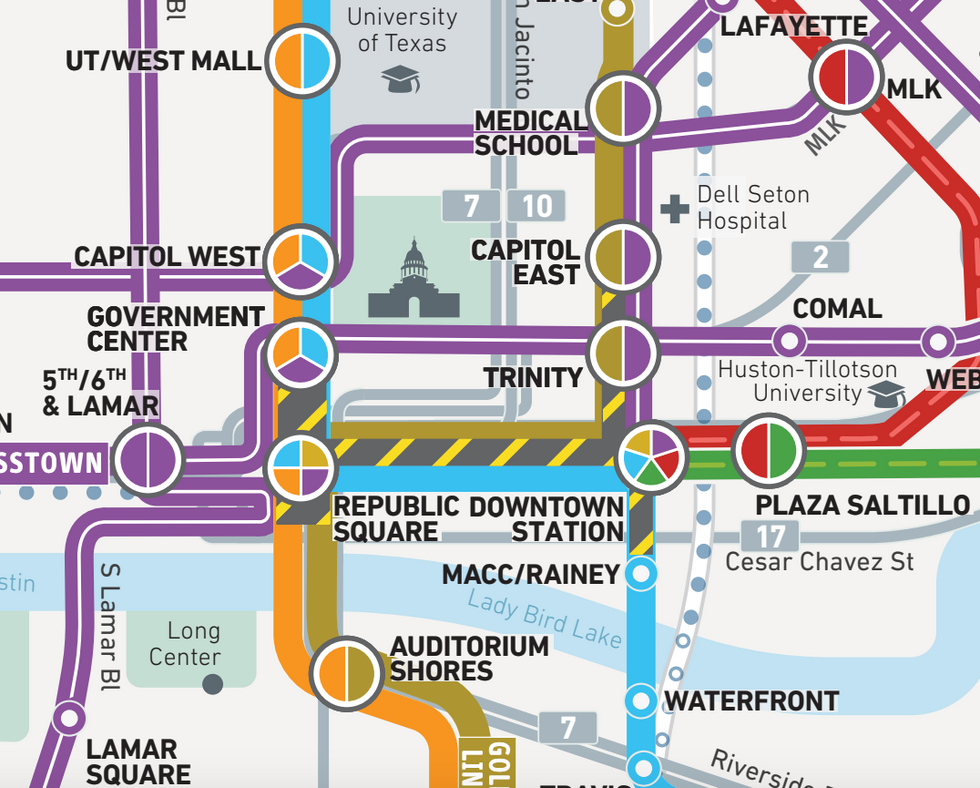 Earlier plans for the downtown tunnel, mapped out here by the gray-and-yellow line, saw it crossing Lady Bird Lake above ground. New plans will it go underneath. (Capital Metro)
The new route will see the underground rail platforms originally intended to go beneath Republic Square shift north, under Guadalupe Street between Fifth and Sixth streets, according to KUT. In addition, the tunnel will now extend under the lake just west of the First Street bridge, with an underground stop at Auditorium Shoes, as reported by KVUE. It's not yet clear where the tunnel will give way to an above-ground track, with one option taking it near Academy Street on South Congress Avenue and another taking it as far down as Leland Street.
"In the case of the crossing of the lake, we learned more about some of the conflicts associated with the bridge alignment that led us to think that going underground would really be the more feasible strategy," Mullan told KVUE.
The cost of the expanded tunnel remains unknown, but ATP staff said it won't require asking voters for more money. "We have to work within the budget constraints of the funding that was provided for us by the voters … and it's up to us to figure out how to make that happen," Mullan told KVUE.
Austin voters overwhelmingly approved a property tax rate increase to help fund Project Connect last November. It will bring two light rail lines and expanded bus service in addition to the underground tunnel over the next 10 to 13 years.
The tunnel route may still change, as construction on the light rail lines isn't due to start for at least three years. In the meantime, ATP staff will present the updated plans to the ATP board on July 21. Capital Metro is also hosting a series of virtual and in-person community events to discuss changes in late July and early August.
Austin's got its first mayoral candidate heading into the November 2022 race.
Jennifer Virden, a conservative real estate broker and general contractor who challenged District 10 Council Member Alison Alter last year, announced she is running in a series of tweets Monday.
As Mayor of Austin beginning in 2022, I'm going to lead and keep Council focused on what we are charged to do: competently manage and fund core municipal services, such as APD/AFD/EMS, water, waste, electricity, roads, and parks. (1 of 3)
— Jennifer Virden (@Jennifer4Austin) June 21, 2021
Virden's platform stands in sharp contrast to the direction of City Council in recent years, with four key planks, according to her campaign website:

Restore police budget cuts
End homeless camping
Increase the homestead tax exemption to 20%
End the land use code rewrite process
Austin City Council voted unanimously to cut the Austin Police Department budget last August, following mass protests against police violence and racial injustice. Members have spent years attempting to rewrite the city's land use code, which was last updated in the 1980s and is currently ensnared in a lawsuit. The city of Austin reinstated its homeless camping ban in May after a successful petition effort by the local political action committee Save Austin Now. Council approved a 20% homestead exemption
earlier this month
.
In addition to these issues, Virden tweeted that she would be a champion of parks and other green spaces, including the hotly debated Lions Municipal Golf Course, and "minimize the virtue signaling resolutions overwhelming our City Manager," if elected.
Regarding Muny, and our parks & nature preserves, there's a new, bona fide "Parks Lady" in town - me! I grew up in Austin & truly understand how our iconic parks & green spaces are a part of our DNA as Austinites - and I'm not just referring to neighborhood pocket parks. (2 of 3)

— Jennifer Virden (@Jennifer4Austin) June 21, 2021
Let's maximize our attention to those things and minimize the virtue signaling resolutions overwhelming our City Manager. Let's do this in 2022! 🏆🏆🏆 (3 of 3)

— Jennifer Virden (@Jennifer4Austin) June 21, 2021
Virden, a native Austinite, ran against Alter in the crowded District 10 council race last year. Both opposed the camping ban, but Virden clashed with Alter on other issues, including Project Connect, which Austinites overwhelmingly supported in the November election, and efforts to cut police funding. Virden forced Alter into a runoff, which she narrowly lost.

Although Austin mayoral and council seats race nonpartisan, Virden is a conservative candidate running in a very liberal city. Only 26% of Travis County voters supported Donald Trump in the 2020 presidential race. Alter highlighted Virden's donations to a Trump-affiliated PAC in the runup to the Dec. 15 runoff, telling the Austin American-Statesman, "I think that tells a lot about someone's character." A coalition of Young Republican groups also hosted a "statewide deployment" of Republicans to Austin to support Virden around the same time.
Virden has received endorsements from two former Austin mayors: Lee Leffingwell, a Democrat who served two terms from 2009 to 2015 and endorsed Virden as well as District 6 Council Member Mackenzie Kelly last year, and Ron Mullen, a former San Antonio police officer who served from 1983 to 1985.
Mayor Steve Adler's second and final term ends in early 2023, although he can petition for a third term. No other candidates have entered the race so far, but some speculate that District 4 Council Member Greg Casar and Adam Loewy, a personal injury lawyer and major donor to Democratic candidates, are mulling runs.
The winner of the 2022 mayoral race will serve a two-year term after Austin residents voted to change mayoral elections to presidential years in the May 1 local election. Another mayoral race will occur in 2024.
The census occurs every 10 years and determines how trillions of dollars of federal funds are allocated to state and local governments and where district lines are drawn at the local, state and federal levels. "This data is important," Travis County Intergovernmental Relations Officer Julie Wheeler told local elected officials on Tuesday. "It touches every area of our lives."
Although more granular census data won't be available until later this year, the 2020 census is already having an impact on Austinites, from how they will be represented in Congress to confirming its status as a perpetual boomtown.
1. There may have been an undercount. 
Texas gained two congressional seats as a result of population growth tallied during the 2020 census, more than any other state in the country, but the state was widely projected to gain a third.
Along with the pandemic and a lack of state investment in census outreach, the former Trump administration's attempt to add a citizenship question may have contributed to an undercount. "There was a lot of damage done with just that early confusion," Wheeler said.
Regional data will be released in late September, which will provide more insight into where an undercount may have occurred. But there are already indications that a gap occurred. The census tracts with the lowest self-response rate in the city of Austin are mostly concentrated on the East side.
Additionally, nearly 0.9% of Texas addresses remained unresolved—meaning members of those households did not respond to the questionnaire or census takers who followed up in person, according to the U.S. Census Bureau. This is a 71% increase compared to the 2010 census, when 0.52% of Texas addresses remained unresolved.
2. Even a small undercount could have large financial repercussions for Austin.
The city of Austin 2020 population estimate is 995,484. Assuming this is an undercount of 0.9%—which would be at the low-risk end of the spectrum, according to a 2019 report by the Urban Institute—it would leave 9,041 Austin residents uncounted.
For every person uncounted, the community loses $1,500 in annual federal funding, Wheeler said. So this gap would cost the community $135.6 million—in Medicaid funding, Title I school grants and public transit programming—over the next decade.
Although such federal funding has constraints in terms of what it can be used for, such dollars could help offset the costs of programs like:
The $3.85 billion in local funding required over the next 15 years for Project Connect.
The $168 million estimated investment required to fund a new city plan to house 3,000 homeless people in three years.
A $12 million proposal to transform the local early childcare system.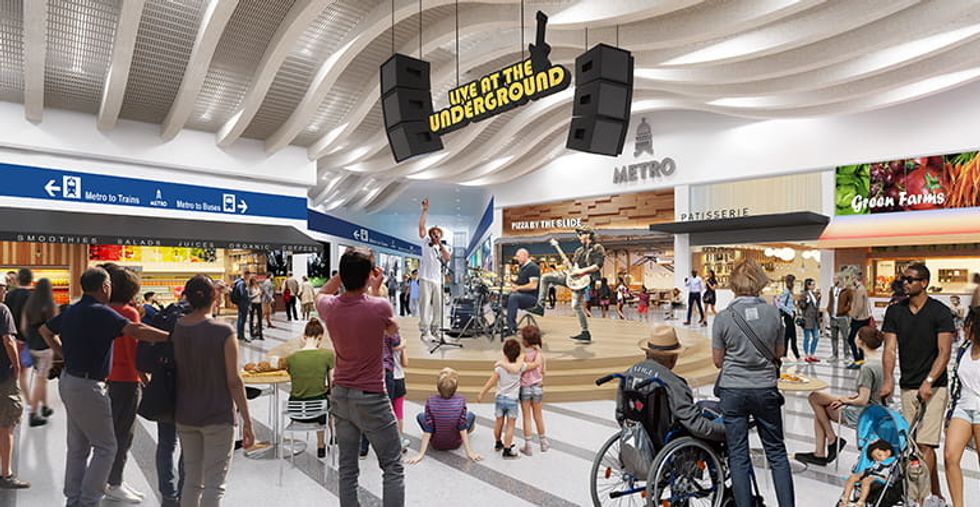 (Capital Metro)
3. Austin's racial and ethnic groups are growing at unequal rates. 
Between 2010 and 2020, the city of Austin's overall population grew by nearly 26%, according to census data. But this growth varied across racial and ethnic groups.
The city's Black or African American population grew at about the same rate between 2010 and 2019, the latest year for which such data is available. The non-Hispanic White and Hispanic or Latino populations grew at slightly lower rates—22.8% and 19.5%, respectively—over the same period. But the city's Asian population skyrocketed, growing by more than 50% over the last decade.
4. Austin outperformed other large Texas cities in counting its population.
Although the state of Texas saw its self-response rate ranking fall to 39th place in 2020 from 25th in 2010, Austin-Travis County improved its performance over the same period. In fact, it was the only large city-county pair in Texas to beat its 2010 self-response rate, City Demographer Lila Valencia said Tuesday. "I'm really optimistic for Travis County and Austin," she said, attributing the improvement to local investment in the counting process.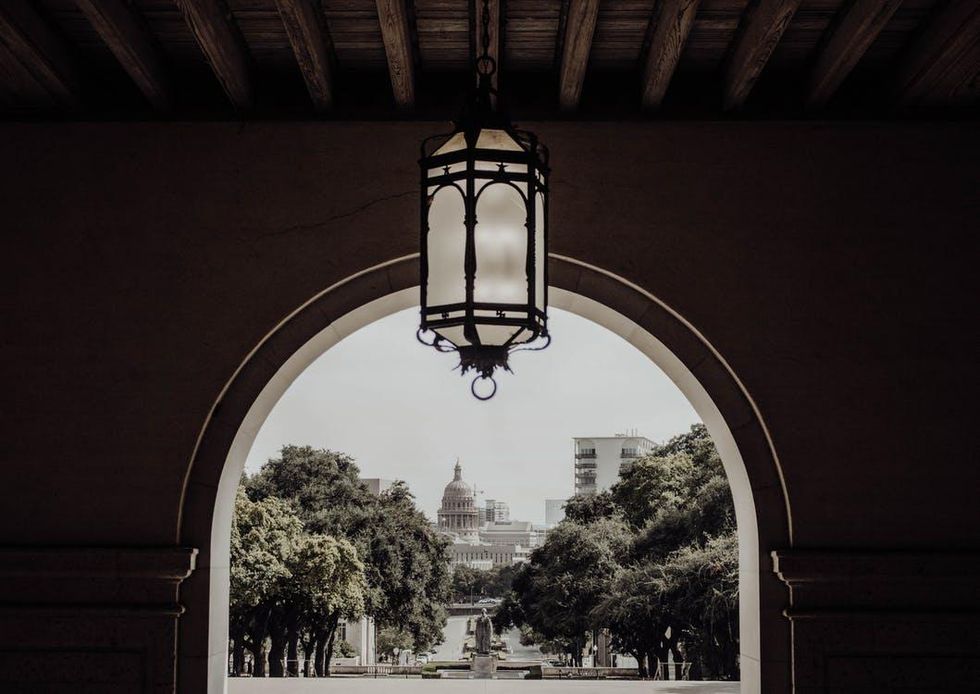 (Pexels)
5. It's not too soon to start thinking about the 2030 census. 
John Lawler, 2020 census program manager for Austin-Travis County, laid out a number of things the city and county could do in the meantime to improve accuracy, including:
Staffing up earlier to improve local outreach efforts
Building on relationships with grassroots community organizations, which proved critical in reaching hard-to-count populations
Jointly funding an organizing entity that improves civic participation overall, and not just during census years
"Frankly, we should start tomorrow planning for the census in 2030," he said.