Get connected with our daily update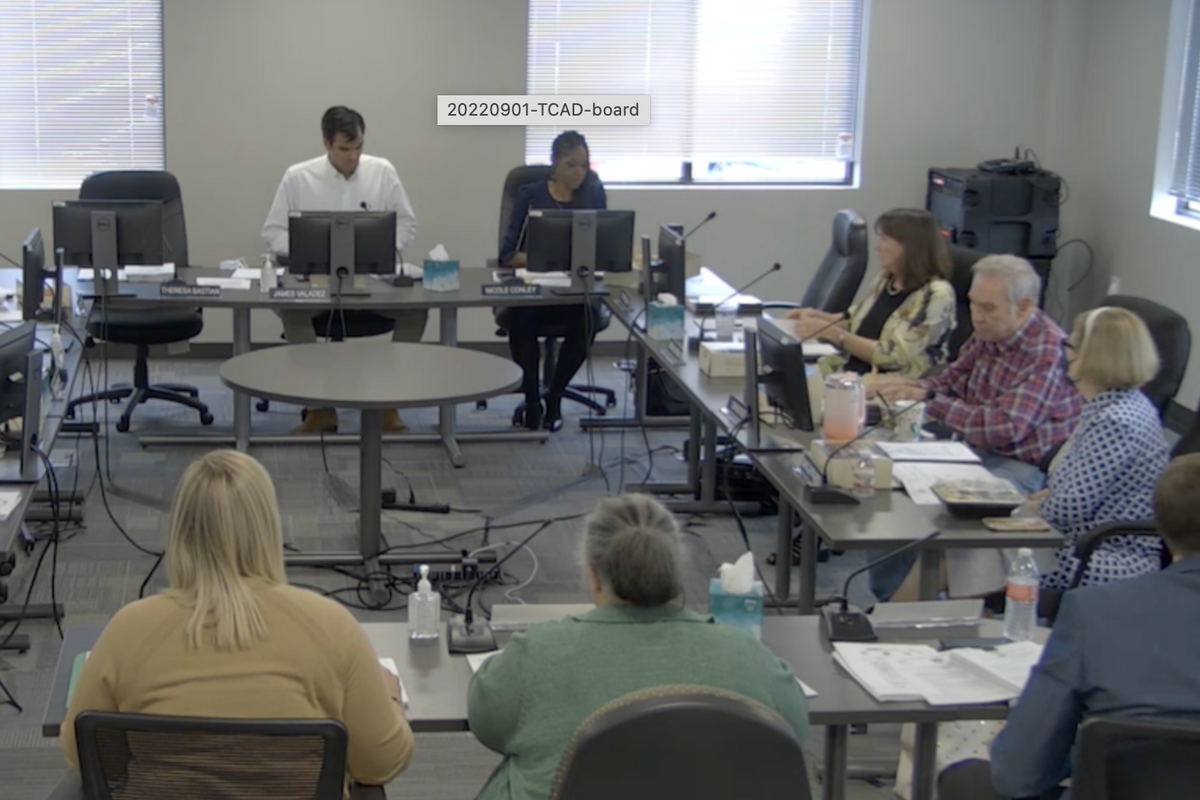 The Austin Bulldog
Fiscal Year 2023 budget increased nearly 13 percent over FY 2022
The board of Travis Central Appraisal District voted unanimously Thursday to approve a proposed FY 2023 budget of $25,683,866. That's up 12.72 percent over the FY 2022 budget of $22,786,110. The budget covers calendar year 2023 and will take effect January 1st.
The main driver of the higher budget are an increase of $1.8 million in the cost of personnel and benefits, based on an authorized strength of 153 employees, an increase of 10 over the number authorized for FY 2022.
The cost of the appraisal district's budget is paid by the 135 local government agencies it serves, including 60 municipal utility districts, 21 cities, 18 emergency services districts, 17 water control improvement districts, 15 school districts, plus Travis County, Central Health, Austin Community College, and one road district. School districts pay for more than 52 percent of TCAD's budget, cities more than 19 percent, the county nearly 16 percent.
While none of these taxing jurisdictions is able to increase their budgets by anything approaching the percentage hike in TCAD's budget, the reality is that the fees they pay to the appraisal district quarterly amount to just a tiny fraction of their outlays and are therefore inconsequential.
Click here to read the complete story on The Austin Bulldog.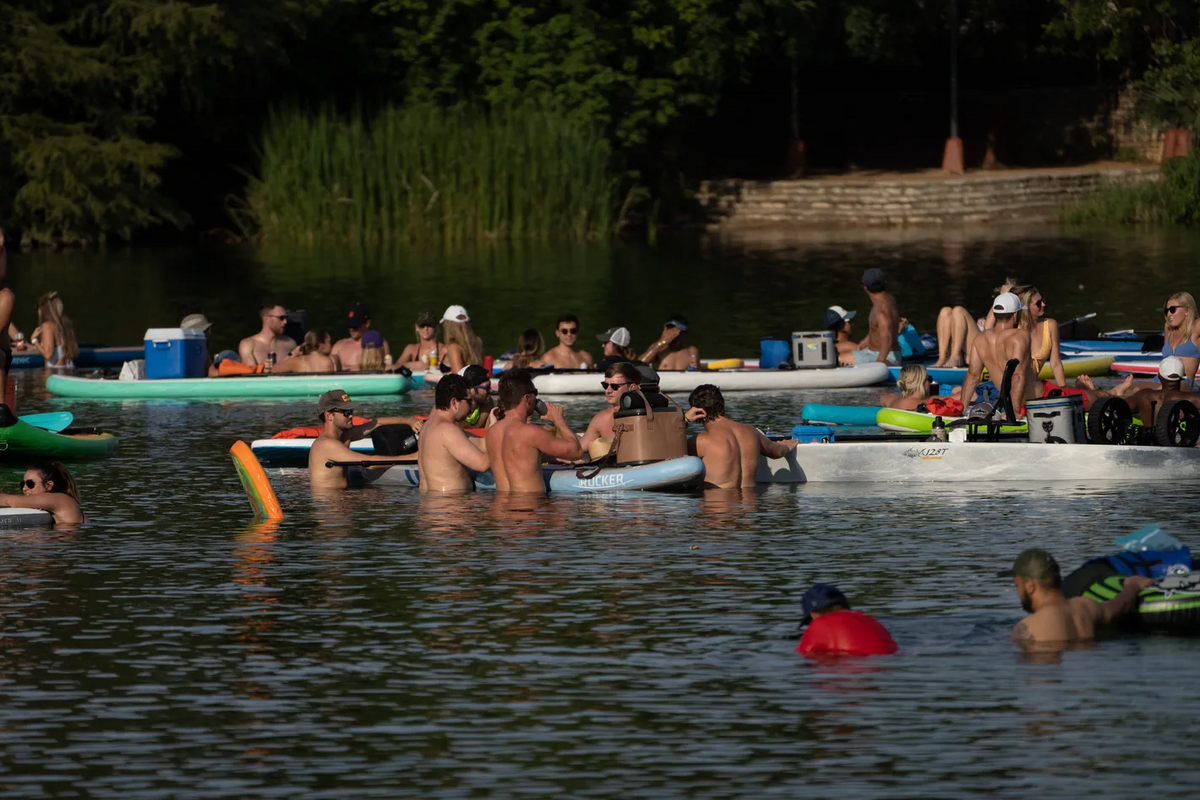 When Mark Coffey moved to Austin in 1986, it was the land of Stevie Ray Vaughan shows, MTV and new opportunities.
Now, it may be the land of limited housing, property tax hikes and California license plates—but many are still choosing to stay for remnants of that old-school charm.
Austinites love to lament the loss of "Old Austin"—they've been saying it since 1884. And with one-bedroom rents up 112%, home appraisal rates up 56% and the cost of living on a seemingly endless upward trend, it's hard not to see Austin's past through rose-tinted lenses.
But even in money-stretching times like these, some Austinites are taking a break from their usual complaints to remind themselves why they choose to stay.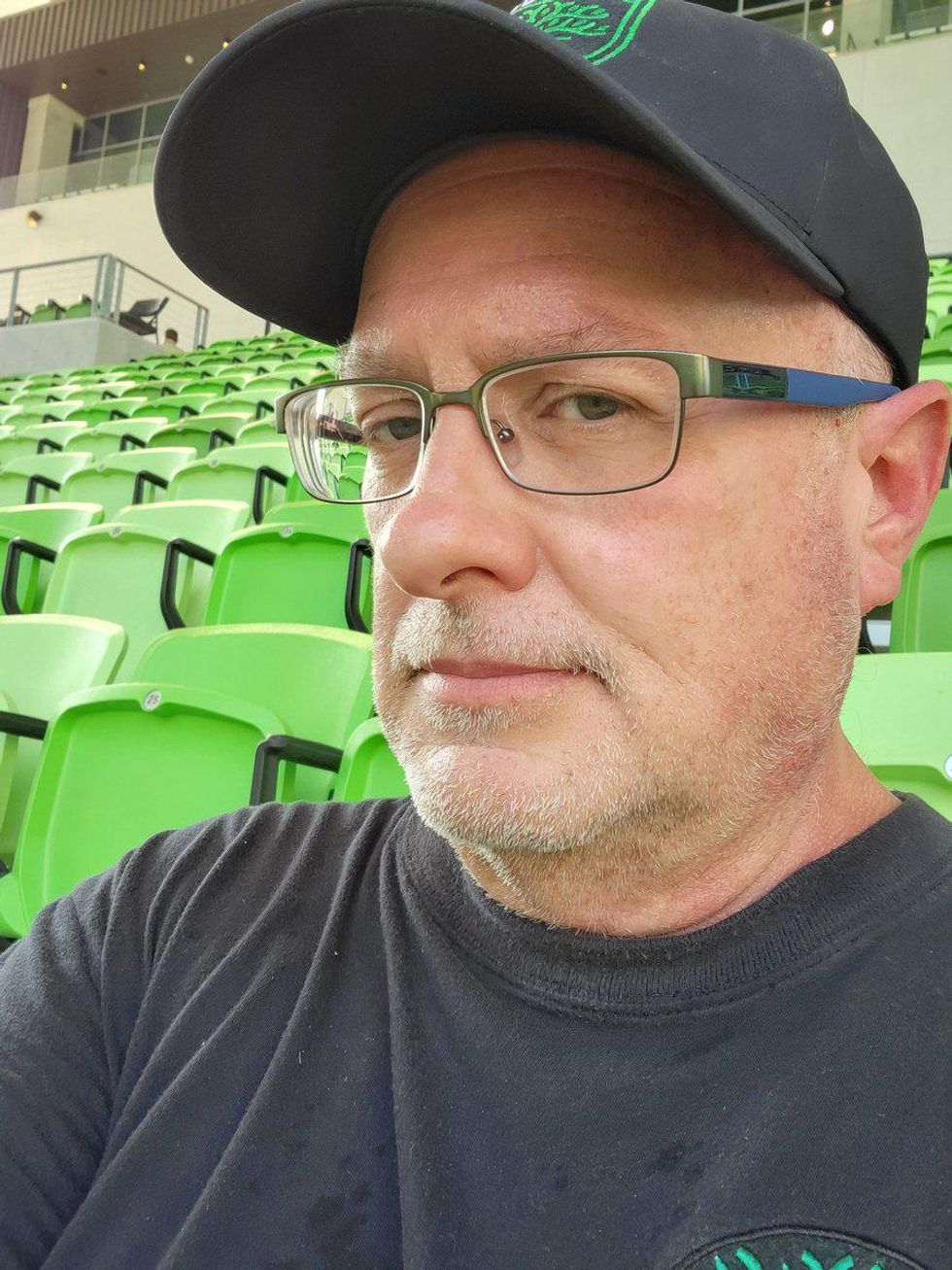 Mark Coffey has stayed in Austin for decades due to its uniqueness, inclusivity and community. (Mark Coffey)
As a near-original Austinite, Mark Coffey didn't have too much trouble buying a house or finding a job with pension benefits at a local utility service decades ago. Still, he said he's stayed in Austin for more than financial security.
"Despite the cost of living, the brutal heat and traffic... I think the trade-off is that Austin has always kind of had that sense of possibility," Coffey told Austonia. "Of all the cities in Texas, it's been the most open to change and future possibilities and I don't think that's ever completely lost."
Austin's unique spirit has attracted like-minded small-town Texas kids looking for community. Gabriel Rodriguez, who grew up in the Rio Grande Valley, moved to Austin a few years ago after graduating from Texas State University and still hasn't become bored with the vibrant live music scene.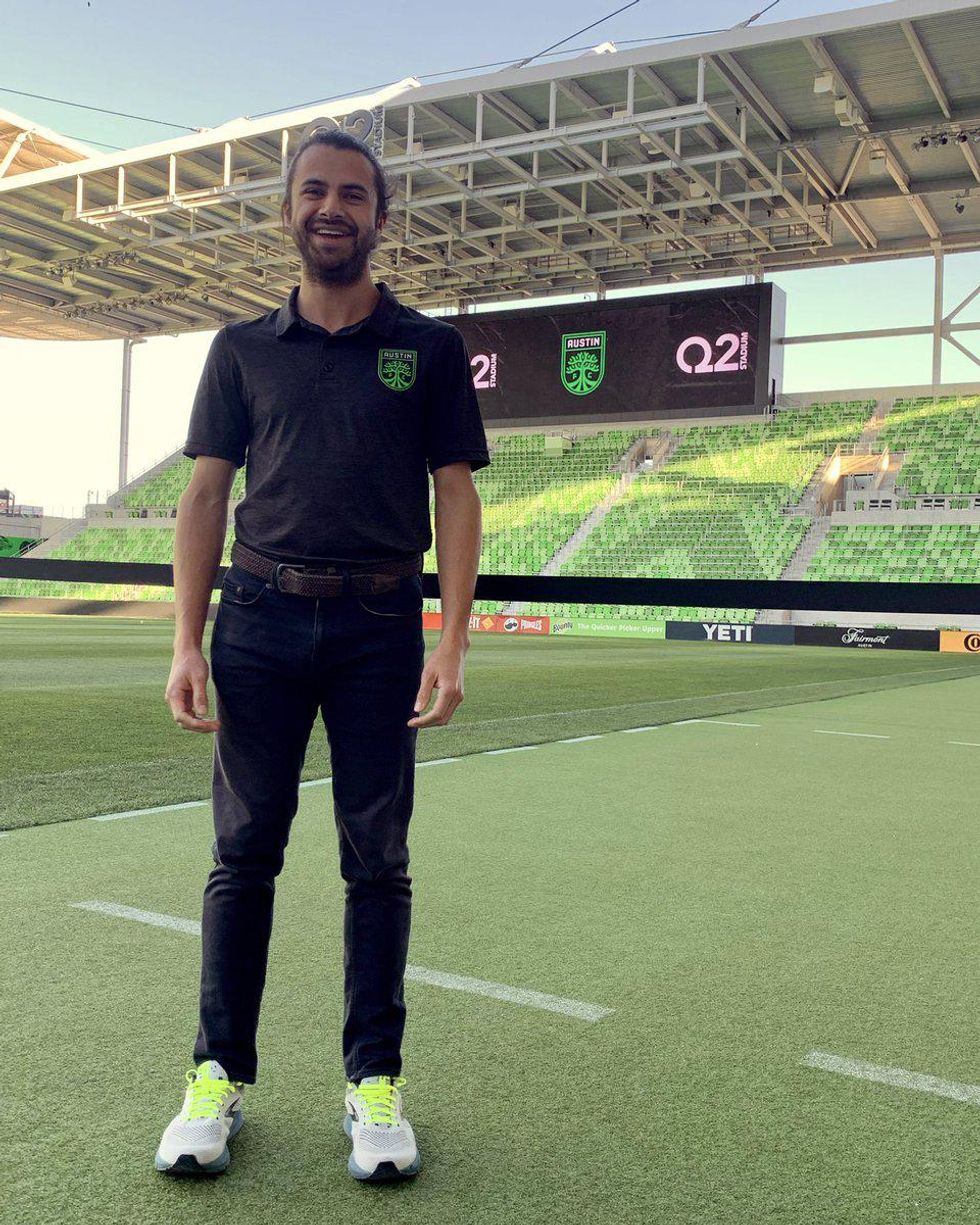 Gabriel Rodriguez, who has experience as a musician has found a home in Austin's live music scene and with Austin FC. (Gabriel Rodriguez)
"The big thing to me was the music," Rodriguez said. "That's what made me want to move to Austin in the first place... I grew up in a place that didn't have that."
Coffey, Rodriguez and many others have also found the Austin spirit with Austin FC, the city's first major league sports team, and its vibrant and community-minded fanbase.
"Austin FC has come around and it's caused both old and new Austinite to kind of rally around something that like, yeah, this is our club, but it's also a statement about the kind of community we want to be," Coffey said.
For others, like Michelle Sanchez, Austin is home for many reasons—namely, a famed food scene, family and plenty of outdoor activities.
In a Reddit post that saw nearly 800 comments, dozens of users pointed to outdoor activities—from Barton Creek's Greenbelt swimming holes to paddle boarding on Lady Bird Lake and trails dotting the city's outskirts. Others said that despite its flaws, they've never found anywhere better.
"Austin doesn't do anything spectacularly, but does more things adequately than most anywhere I can think of," user boyyhowdy said.
However, for some, those "adequacies" still aren't enough to stay.
Rodriguez said he's thought of leaving too. But whenever he thinks too long about the city's flaws, he finds solace in Austin's live music venues, including his favorite, Moody Theater. Coffey, meanwhile, recommends longtime spots like Continental Club, the Broken Spoke or even South Congress for a quick "old Austin" fix.
And with housing prices showing signs of slowing down and longtime haunts like Austin's longest-standing grocery store opening back up, there still may be time to reignite a romance with what "Keeps Austin Weird."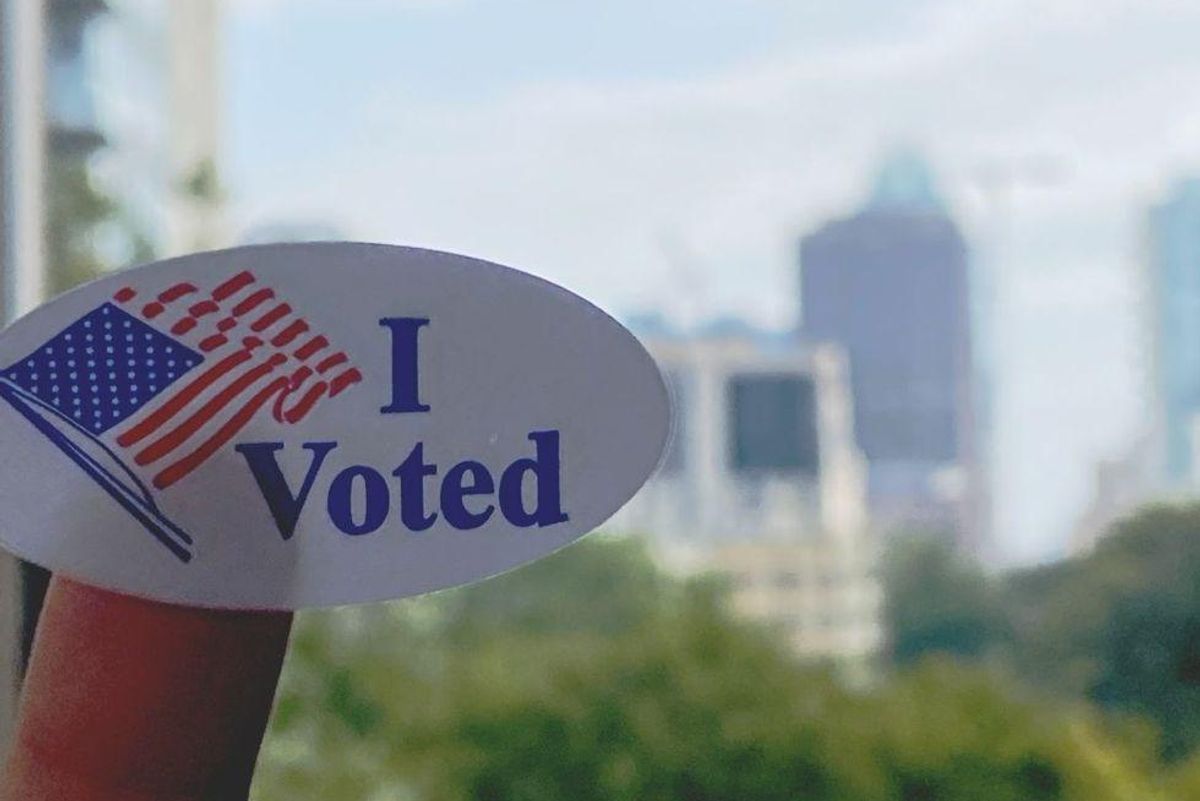 If you're ready to cast your ballot for the May 7 election, polls are open from 7 a.m. to 7 p.m. Saturday.
For this election, voters will decide on two proposed amendments to the Texas Constitution, both of which involve property taxes.
Read on for more details on the proposals and how to vote:
What to know before you go
Check if you are registered before heading to the polls here.
You'll need a valid photo ID to present at the polls.
Voters can head to any polling location in the county they live in to cast their ballot. There are more than 30 early voting locations in Travis County to cast a ballot. Wait times at polling locations can be found here.
Additional polling locations are in place on Election Day.
What you are voting on
The only local item on the ballot comes after a petition by Ground Game Texas won enough signatures.
Labeled Proposition A on the ballot, voters will decide on the decriminalizing of small amounts of weed and the banning of no-knock warrants in one single vote.
While less than 4 oz of weed is already decriminalized in Austin, the proposition would cement the decriminalization further by putting it in city code. This would mean police could still seize suspected marijuana, but they would not be able to charge most suspects for a marijuana offense.
And the ban on no-knock warrants would mean police could no longer utilize the option to get a warrant and show up unannounced. KUT reports there were three times last year no-knock warrants were used by Austin Police.
On the statewide items, two constitutional amendments will be on the ballot.
Proposition 1 would reduce schools' property tax bills imposed on disabled residents or those over the age of 65.
Proposition 2 would raise the homestead exemption Texans can take on their school district property taxes from $25,000 to $40,000.