Get connected with our daily update
A day after Austin ISD teachers rallied for higher pay, over 1,000 employees say they haven't received their Friday paycheck.
The district said that a "pay glitch" has kept 1,320 employees from receiving their pay. AISD said there would be an update on any progress as it works to fix the issue with a bank.
The district's finances have garnered attention in the past few weeks as it works to balance out a tighter budget while meeting teachers' demands for better compensation. On Thursday, the AISD employees' union Education Austin rallied for higher pay for all school staff at an "At What Cost" protest outside of the district's headquarters.
Austin ISD announced April 7 that it would cut 632 jobs while giving a pay increase to its remaining employees next year. At the time, the district estimated a 2022-23 budget of around $1.048 billion and expected to spend $768 million in property taxes to a state fund for "property-poor" districts in the next school year.
But amid a citywide increase in tax appraisal values, the district announced April 21 that its new bill would be $855 million.
Austin ISD said it would update on the pay glitch by noon Friday but has not since released new information.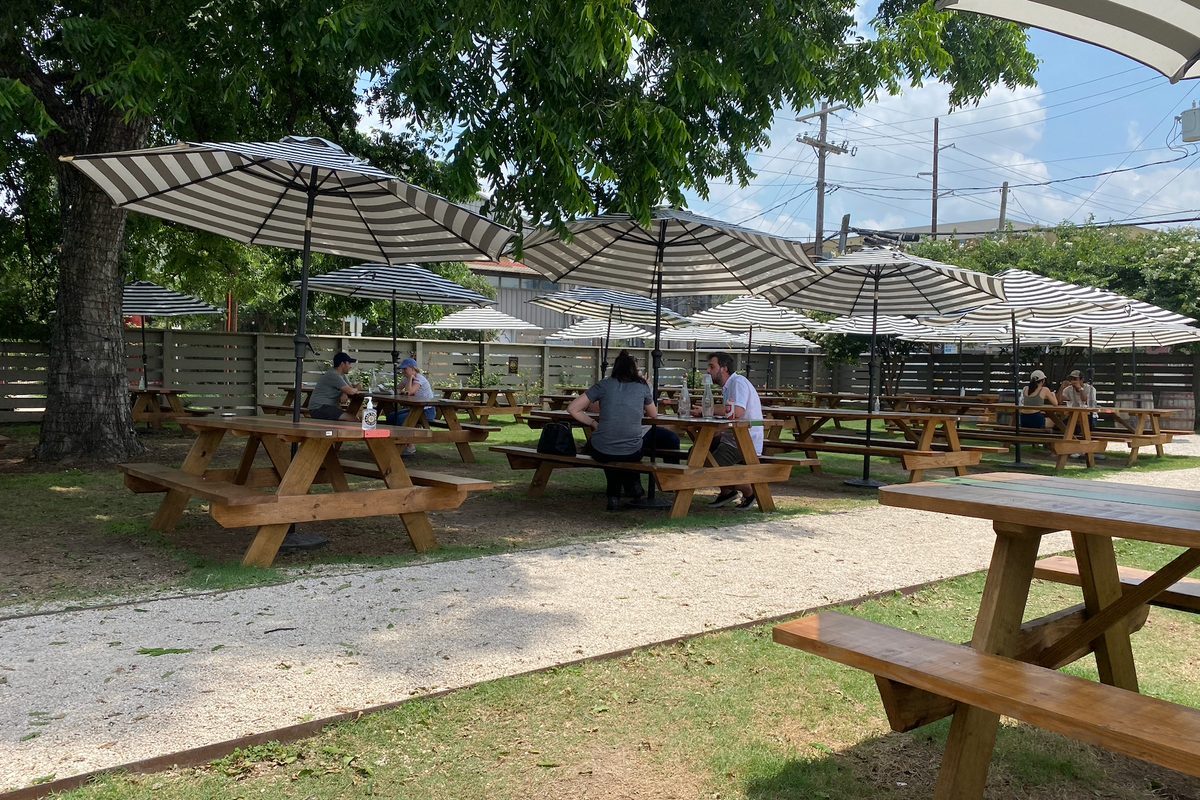 Twenty-six frustrated Easy Tiger servers have either quit or are planning to leave the local chain's East 7th Street location, according to employees involved. But management has a different story on the "walkout" and the events leading up to it.
In an Instagram post from the Texas Service Industry Coalition page, an anonymous employee said that a total of 26 employees have walked out, put in their two weeks or made plans to leave after a new president, Sue Kim, joined the team in January.

"The basis of our mass 'walkout is the level of respect we have been receiving since January," the post read. "(Kim has) come in full force changing venue layouts which requires the servers to move 50+ 200 lb tables multiple times, completely gutting our menus, and even shortening our venue hours (with little-to-no heads up for the employees.)"
An employee who spoke with Austonia and wished to remain anonymous to avoid possible repercussions, said the location staff met Kim at a meeting in early March. Austonia's source said Kim interrupted the manager and gave a "long and intense speech" on her passion for serving people, leaving the restaurant before any staff members had the chance to introduce themselves.

More unrest occurred during SXSW last month when the East 7th location was primed to be the chain's prime festival spot.
"(Kim's) idea was to have it set up sort of like a fair/carnival, where you had to buy tickets in order to buy anything else," the source said. "The pricing for the tickets was absurd and led to over half of our customers just walking away instead of buying anything, so our tips were almost nothing by the time the week was over."
Shortly after, both the Instagram post and the source said that Kim called the restaurant's General Manager and Assistant Manager "r****d stupid and unable to talk to their employees," prompting two managers to put in their two weeks. Because the Easy Tiger staff had become what both sources called "a big family," as many as 30 others followed or plan to follow suit.
"We don't want to work somewhere we won't be respected or have people to stick up for us, and without those two managers (we) wouldn't have that safety anymore," the source said.
An Easy Tiger representative told Austonia that the name-calling event never happened.
"We vehemently defend our leadership team and deny any of the rumors spreading about verbal abuse and name-calling; that is just not true and we would never condone it," the representative said.
According to the representative, five employees did not show up at the location immediately following SXSW. The representative said that 12 of its 80 staff members have given notice since, making short-term net turnover 10% and "on par with industry averages."
"The allegation of a 26-person 'walkout' is completely false," the representative said. "Each employee situation is unique and personal and we respect that. People have a choice where they work and we support that. For all staff who chose to leave, we paid them out fully for their two weeks' notice period as part of our standard practice."
The representative also said that the ticketing model was made "to speed guest service and help our staff," but because it didn't work, the company suspended it midstream and gave around $11,000 in sales to support staff.
Austonia's source says that others are planning to leave, however, prompting the "walkout" claim, and that they won't stay unless the manager is removed from staff.
But with plans to "reevaluate (its) core service model" and "focusing the menu," according to the Easy Tiger representative, the source said there are rumors that Easy Tiger will soon rid its East 7th location of servers altogether.
"There's been no attempt on (Kim's) part to explain any of the changes or accommodate to any of the employees," the source said. "We have all been left to wonder about the security of our jobs... (Kim's) whole time here has been extremely impersonal."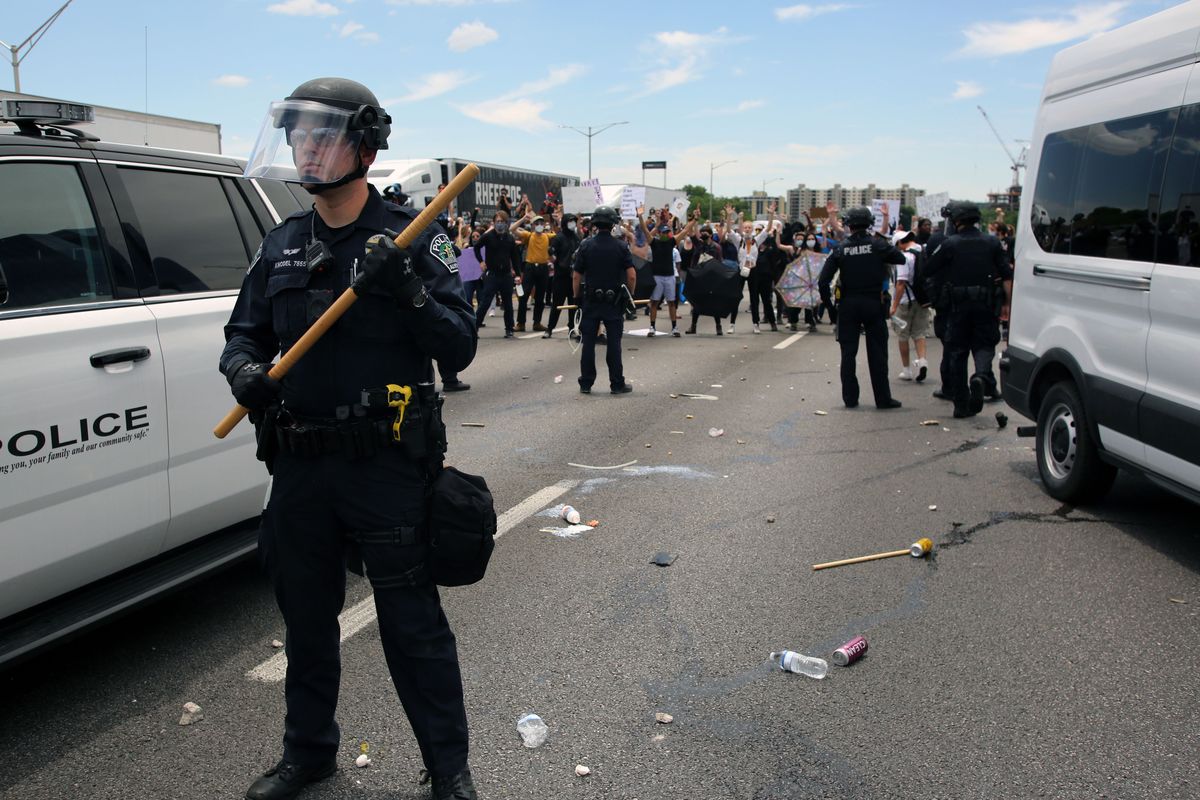 Eighteen of the 19 Austin police officers who were indicted last week on excessive force charges for their actions in the 2020 protests have turned themselves in, according to Austin's jail records.
All 18, who were charged with aggravated assault by a public servant, have since bonded out. The officers were indicted with the charges last week after a grand jury investigation brought charges against 19 officers who injured 12 protestors with "less-lethal" bean bag rounds in 2020's George Floyd protests.
Austin's 19 indictments were among the most charges of any U.S. city in the wake of the protests.
Attorneys for eight of the officers addressed the charges in a press conference Monday morning and said the officers were put in a difficult situation when asked to move protestors off I-35.
Attorneys for 8 of the officers said in a news conference that the majority of the cases happened when they were ordered to clear I-35. "Our officers faced exceptionally challenging circumstances," attorney Ken Ervin said. pic.twitter.com/mMdK4cK9eu
— Tony Plohetski (@tplohetski) February 21, 2022
APD Chief Joseph Chacon said he was "extremely disappointed" with the indictments, while one charged police officer, Texas House of Representatives Republican candidate Justin Berry, said the charges were part of a "political agenda" from "radical liberal district attorneys."
Six of the 12 protestors involved in the charges faced head injuries due to officers' bean bag rounds, and District Attorney Jose Garza said many who were injured were "innocent bystanders" caught in the crossfire with officers.
Here are the officers who were charged and have bonded out:
Jeffrey Teng
Rolan Rast
Justin Berry
Jeremy Fisher
John Siegel
Joseph Cast
Derrick Lehman
Edward Boudreau
Kyle Felton (two counts)
Todd Gilbertson
Stanley Vick
Christopher Irwin
Joshua Jackson
Josh Blake
Kyu An
Nicholas Gebhart
Alexander Lomostev
Brett Tabierou