Get connected with our daily update
A coalition of more than 80 local organizations launched a campaign Thursday to defeat the Save Austin Now-backed Proposition A, which calls for adding hundreds of city police officers and other measures to the Austin Police Department.
At a gathering at the entrance to Barton Springs, speakers included two members of City Council, Vanessa Fuentes and Alison Alter, and Carol Guthrie, business manager of the American Federation of State, County, Municipal Employees, Local 1624, a union representing the city of Austin and Travis County employees.
Proposition A, put on the ballot after gaining petition signatures, seeks to:
Require minimum staffing of two officers per 1,000 residents
Require a minimum standard of 35% community response time
Add 40 hours of training
Require city council members, Mayor Steve Adler and other city staff to enroll in the Citizens Police Academy
Facilitate minority officer hiring through foreign language proficiency metrics
The proposition comes just more than a year after Austin City Council voted to cut its police budget by a third in the wake of protests against police brutality after the murder of George Floyd by Minneapolis police and killing of Michael Ramos in Austin.
"Prop A is a total reversal of the shift that Austin went through during and after the protests of the summer of 2020," said Chas Moore, founder of the Austin Justice Coalition. "We need every Austinite who posted a black square last summer, every Austinite who marched with us down Congress Avenue, every resident who called into council… to vote no way on Prop A."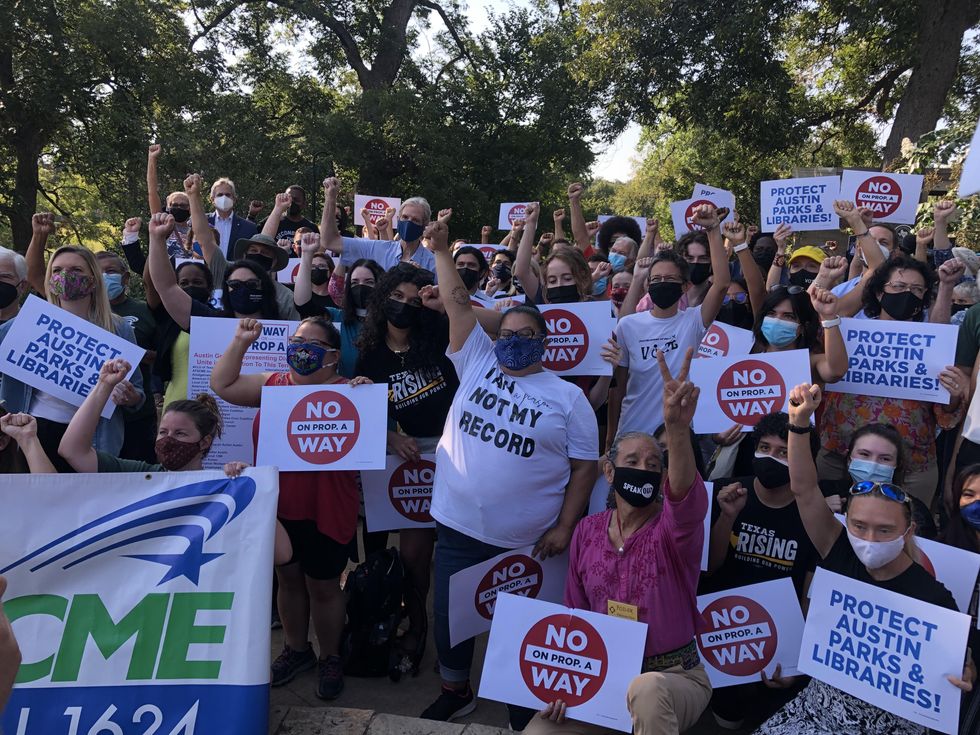 Members of the coalition to defeat Prop A raise their fists. (Abe Asher/Austonia)
They are facing a strong political organization. Save Austin Now launched the proposition following their successful spring campaign to criminalize houseless camping in the city, which overwhelmingly. This proposition would install minimum police staffing levels for APD and add training requirements for officers among other initiatives.
"Our city can afford the same number of police officers that the city authorized just two years ago. City Hall may not support law enforcement, but city residents do," Save Austin Now co-founders Matt Mackowiak and Cleo Petricek said in a statement.
If passed, the city's budget office has estimated that it could cost as much as $120 million each year for the next five years.
Barring a tax increase, that money might come out of other areas of the city's budget, mentioned by attendees. The Barton Springs setting was no coincidence. Some held signs that read "PROTECT AUSTIN PARKS & LIBRARIES!"
"If Prop A passes, all of these services will be on the chopping block," City Council Member Vanessa Fuentes, who represents southeast Austin, said. "We're talking about neighborhood public libraries, neighborhood swimming pools, mental health services, and many other services that would no longer be accessible."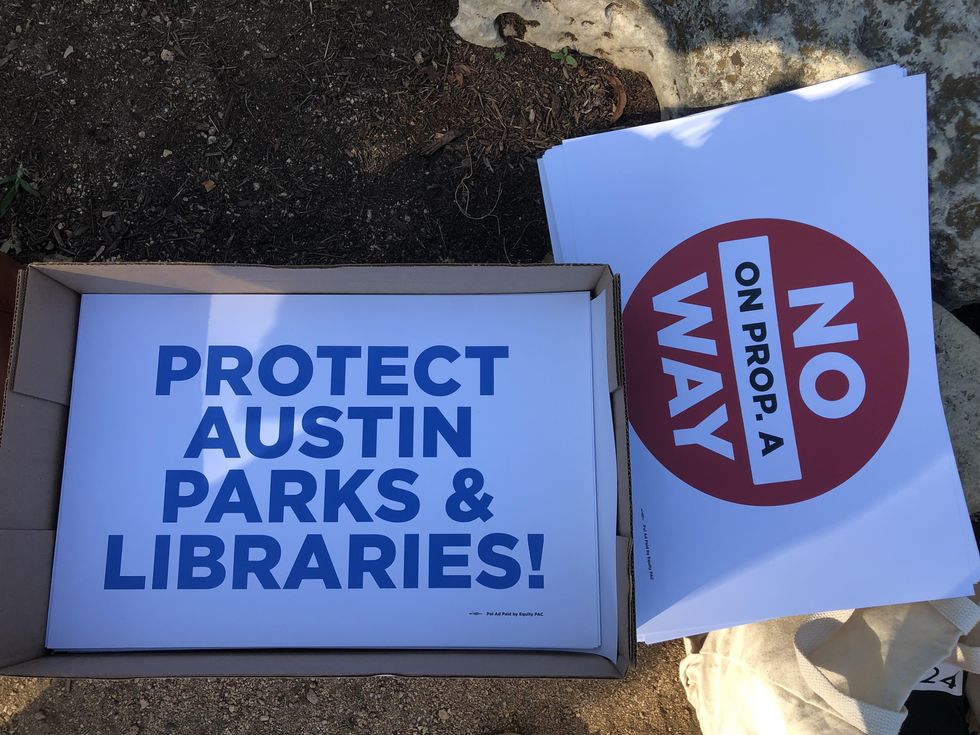 Anti-Prop A signs were distributed at the event. (Abe Asher/Austonia)
Democrats in the area are overwhelmingly opposed to the plan. Katie Naranjo, chair of the Travis County Democratic Party, painted Save Austin Now as deceptive in a message similar to one propagated by Adler last month.

"They call themselves by another name," Naranjo said of Save Austin Now. "They're a wolf in sheep's clothing. If you signed the Republican Party's petition and you're a Democrat, you're not a bad person. You were lied to."
Save Austin Now has bipartisan leadership, though members of its board are affiliated with the Travis County Republican Party and Austin Police Association.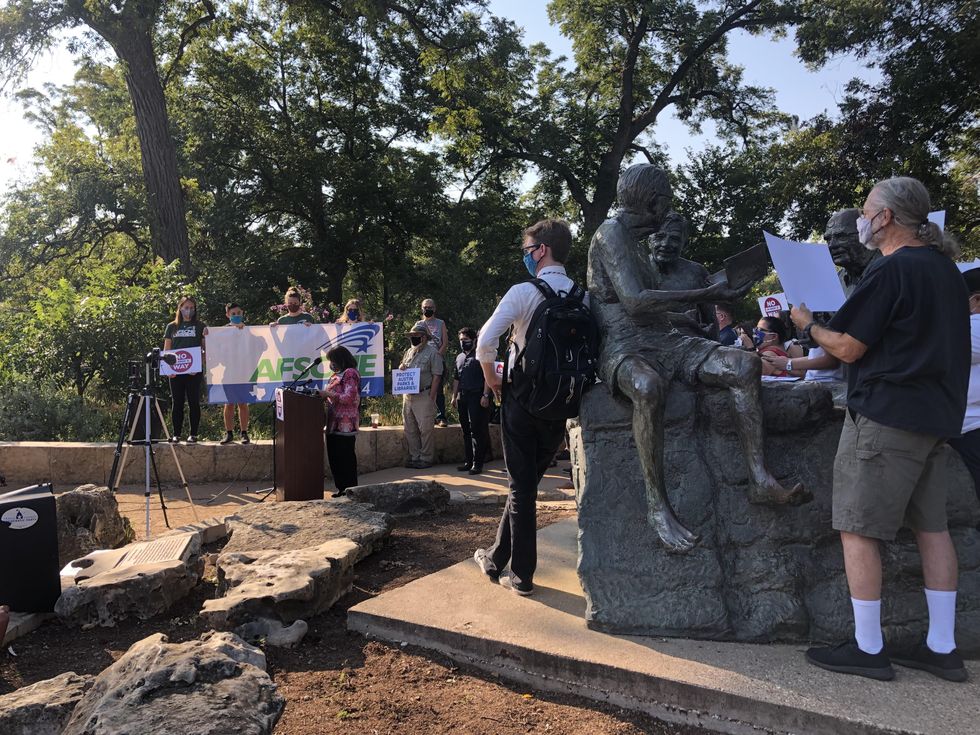 Attendees listen to AFSCME Local 1624's Carol Guthrie address the event. (Abe Asher/Austonia)
Prop A backers argue that increased crime in Austin since the outbreak of the pandemic means that the city needs to employ more police officers. Austin has seen a spike in murders in 2021 in line with a national increase, even as the rate of violent crime nationally has remained steady.
"This is a straight attack on Black, Brown and Indigenous folks that have been saying for years that we need to change the way we do things," Moore said. "The way we do policing now does not make us feel safe. We don't need more cops, we need more resources."
Early voting begins on Oct. 19.
The Texas Supreme Court voted unanimously Wednesday for the city's Proposition A ballot language to be replaced with Save Austin Now's captioned ballot language, but the court held that a budget for the proposition must be included on the Nov. 2 ballot.
The proposition, which was placed on the ballot after receiving enough verified signatures on a petition, was rewritten by City Council on Aug. 11. Save Austin Now hopes to mandate minimum staffing levels at the Austin Police Department to two police officers for every 1,000 residents, increase cadet training and implement measures to improve police response times. City Council members added new language and a city-budget staff estimate that the requirements could cost between $54.3 million and $119.8 million each year for the next five years.
Former Travis County Judge Bill Aleshire filed a lawsuit on Aug. 20 against the city for Save Austin Now due to its language and inclusion of the budget in the proposition. According to the Texas Supreme Court ruling, certain language will be taken out and the petition language will be inserted before the city's cost estimate, which will remain at the end of the proposition.
BREAKING: City wins on most critical issue on disputed ballot language.

The Texas Supreme Court held today that the $271.5 million to $598.8 million cost of Prop A must be included in November ballot language.
— Mayor Adler | Get vaccinated! (@MayorAdler) September 1, 2021
Save Austin Now co-founders Matt Mackowiak and Cleo Petricek said that City Council's rewrite of the ballot was negatively biased against the cause. Supreme Court Justice Rebeca Huddle and the seven other justices unanimously voted against the city's rights to rewrite the ballot.
"The City did not have carte blanche to rewrite the petitioned caption wholesale, and abused its discretion by doing so," Huddle wrote.
Council Member Greg Casar and Mayor Steve Adler, who celebrated the inclusion of the budget, argue that the proposition will allocate too much city money to the police budget. Meanwhile, Mackowiak and Petricek called the vote a "big win for every Austin citizen."
Aleshire also celebrated the Supreme Court ruling.
"The Supreme Court's Opinion today will strengthen the rights of every Austin voter to be able to initiate ordinances without political interference by the City Council in manipulating the ballot language for the proposition," Aleshire said. "It is wonderful to see the Court enforce the Austin City Charter voter rights of the citizens of Austin."
Prop A will be included on the Nov. 2 ballot.
In his second-straight annual State of the City address during the pandemic, Austin Mayor Steve Adler wanted the city to know that Austin is doing well. But he also made a point to discredit what he called "misinformation" surrounding the pandemic, Austin's public safety and his relationship with the Austin Police Department.
Adler credited members of the community, including musicians, teachers, small business owners and city council, for keeping Austin's core values alive after a hard year wracked with the pandemic, a historic winter storm and the recent addition of over 200 Afghan refugees migrating into the Texas capital.

"'Keeping Austin Weird' means welcoming, caring for and respecting one another for who they are—even when they are different, even when that means some pedal through downtown in a thong," Adler said.
Adler said the only thing tearing Austin apart is a slew of "alternative facts" regarding the third COVID surge, public safety and homelessness within the city. "Too many feel they are entitled to not only their own opinions but also to their own alternative facts," Adler said. "How do we make sound policy decisions as a community without a shared sense of reality?"
COVID
Adler said that there are "certain undeniable truths" regarding the Delta variant and COVID pandemic: masking can be effective in preventing the spread, and vaccines, which largely keep infected individuals out of hospitals, is one of the biggest solutions to alleviating the strain and death toll on overcrowded hospitals in the area.
"90% of people in the ICUs are unvaccinated," Adler said. "Our hospitals are now using the term 'dangerous' to describe the overcrowding situation they're now experiencing on account of unvaccinated individuals."
Adler doubled down on his plans to help school districts keep their mask mandates and require vaccines or negative tests for city employees.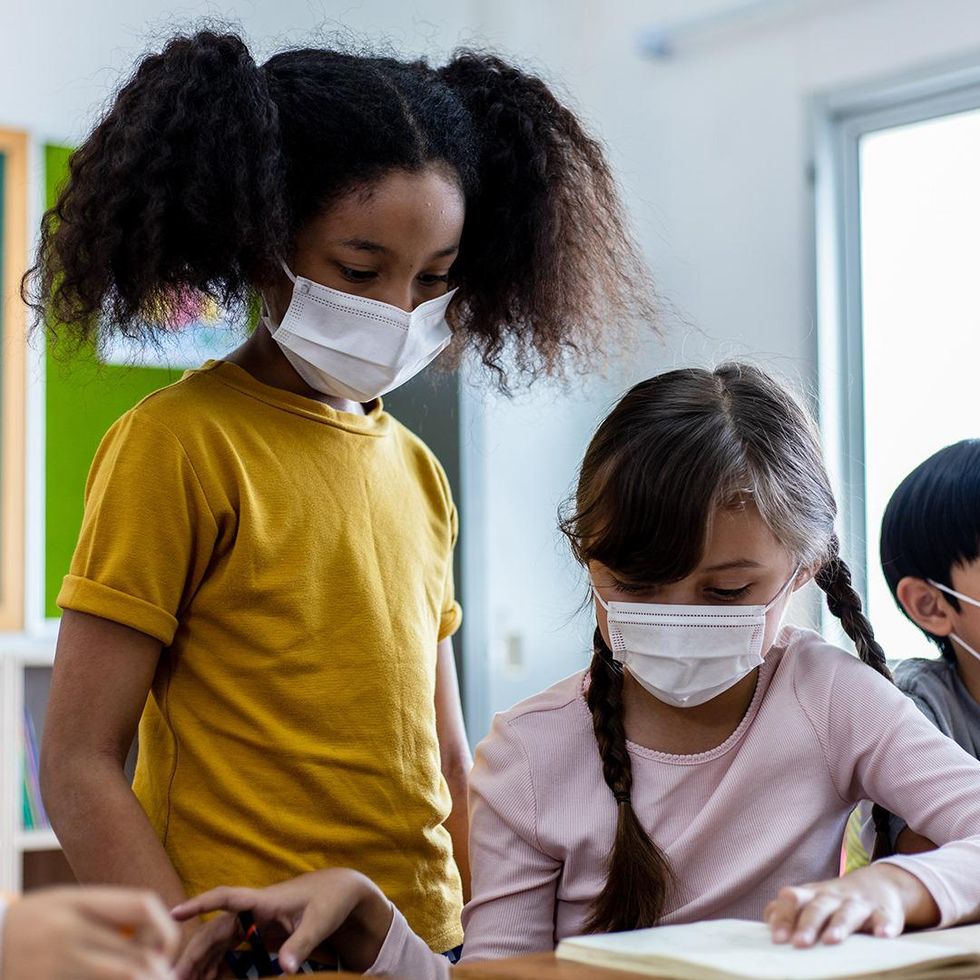 (Pexels)
Public safety
Adler also said that despite misconceptions pointed otherwise, Austin is one of the safest big cities in Texas and nationwide.
"There is a political advantage sought by those creating the false impression that Austin is unsafe," Adler said referring to the advocacy group Save Austin Now. The group is pushing for more police officers per every 1,000 residents that voters will be able to decide on in the November election thanks to over 20,000 certified signatures the group collected. Save Austin Now co-founder Matt Mackowiak responded via Twitter:
Austin has never been less safe.

> Homicides are up 79% from last year's all time record.
>Every violent crime category is up 20% YoY.
>Priority one 911 call response rates are up 20% since 1/1/21.
>96% of scheduled police shifts aren't fully staffed.https://t.co/BycRfjixoF https://t.co/7kH61q66fl
— Matt Mackowiak (@MattMackowiak) August 30, 2021
Adler said that while violent crime deaths are rising, the rate of homicides in Austin is among the lowest in big cities around the country. He discredited rumors that city council took $150 million from the police budget and said that both he and the council respect officers while hoping to create more equity for those that may be disadvantaged in the eyes of the law.

"Every individual officer that I have come to know personally is a credit to their profession," Adler said. "Nothing about what I believe is inconsistent with also believing that we expect too much of our officers, and this can cause harm to officers and community members alike... I can support and honor our police and still confront institutional racism and support changing a warrior culture to one that leads with a guardian mindset."
Adler said he admired the heroism of officers that responded to the Sixth Street shooting earlier this year and said that two more cadet classes were approved in next year's budget as the city works to properly train and hire more officers.
Homelessness
Finally, Adler addressed criticism on the city's handling of the homelessness crisis.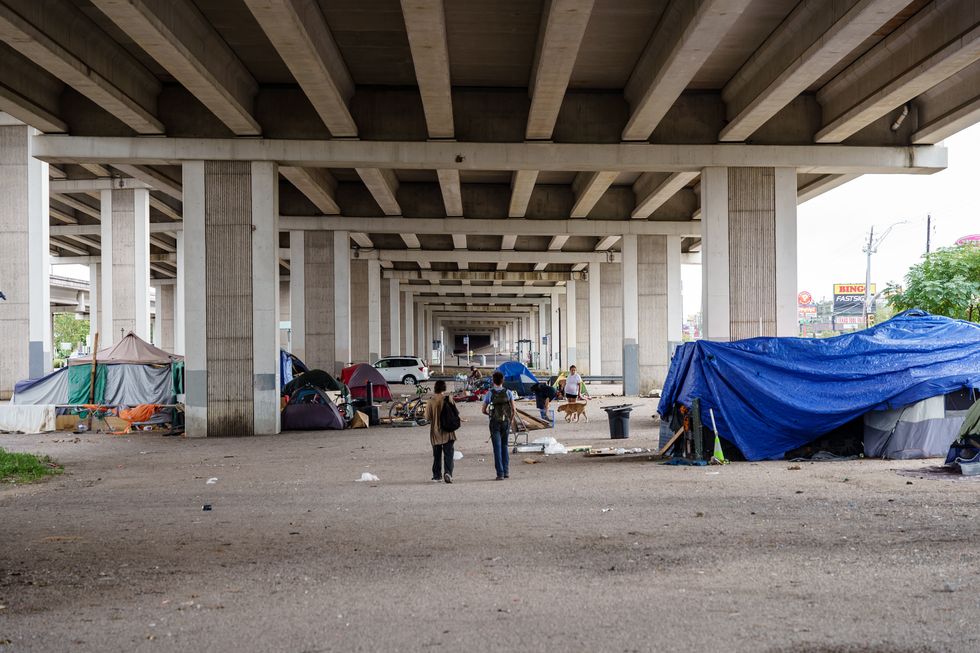 (Jordan Vonderhaar)
According to Adler, the city has closed homeless encampments at the library on Cesar Chavez, at the Menchaca intersection with Ben White Boulevard, from around City Hall and Cesar Chavez near Congress Avenue. Adler also said that many veterans and children have been helped off the streets while the city works to convert hotels into apartments for the homeless and house 3,000 in the next three years.
Adler hopes that the community will once more come together against their common enemies as they work toward the future.
"I don't know the answer to the great harm caused by the misinformation casting and shadow over Austin, but I know in the end it is up to you," Adler said. "We should each seek out and be guided by the truth. Each of us in the solitude of our own conscience will have the absolute power to make for ourselves and our families, those choices that best protect our neighbors and their families too."
Save Austin Now is now 2-0 over Austin City Council after its petition to add more staffed police officers to the Austin Police Department was certified, garnering over the 20,000 votes needed to make it on an election ballot.
The petition calls for more police staffing per city resident, quicker response times and more training for city police officers in the wake of increasing violent crime rates nationwide and a year of limited APD staffing. The City Council will now decide whether to implement the ordinance outright or add it to the November election ballot; it will likely do the latter.
Over 25,000 of the 27,778 signatures racked up by the public safety petition were certified as valid, well over the 20,000-vote threshold required to be certified with the City Clerk. City Clerk Jannette Goodall placed the city's seal of approval on the petition on Tuesday morning.
The petition, by the same political group that got the camping ban reinstated through a petition in May, seeks to:
Require minimum staffing of two officers per 1,000 residents
Require a minimum standard of 35% community response time
Add 40 hours of training
Require city council members, Mayor Steve Adler and other city staff to enroll in the Citizens Police Academy
Facilitate minority officer hiring through foreign language proficiency metrics
Austin's 160 patrol vacancies have dropped its staffing rate to 1.2 officers per 1,000 residents, according to the department. APD's response time has increased by about one minute and 50 seconds in a year.
The petition comes nearly a year after APD's budgets were slashed by city council following the summer's Black Lives Matter protests, which saw several demonstrators severely injured as millions called for justice in the police-related deaths of George Floyd and locally Mike Ramos, an unarmed Black man killed by APD officer Christopher Taylor, in April 2020.
Austin and the U.S. have experienced a widespread uptick in violent crime rates in 2021. The city has reached 49 homicides in 2021, higher than the total number of murders in all of 2020 and the 38 homicides in the city in 2019. Austin police officers have seen response times rise as the department suffers increased vacancies and fewer newcomers while cadet classes are being readjusted.
Opponents argue the ordinance would ramp up a policing budget while taking away from other departments including Fire, EMS, violence prevention, and mental health care. City Council Member Greg Casar, the Travis County Democratic Party and the Austin Justice Coalition have spoken out against the organization's latest public safety move, calling out the campaign as a "right-wing petition" that misleads those who sign.
🔥 PANTS ON FIRE: Republican-front group Save Austin Now is lying about their petition!

They say their measure is about police reform, when it's really about devastating our city budget - all for the benefit of the police union. Watch the video here ⬇️ #ATX pic.twitter.com/Z6QQSfhHfH
— Gregorio Casar (@GregCasar) August 2, 2021
The latest battle between city council and Save Austin Now will be decided by Austin residents in the Nov. 2 election.