Get connected with our daily update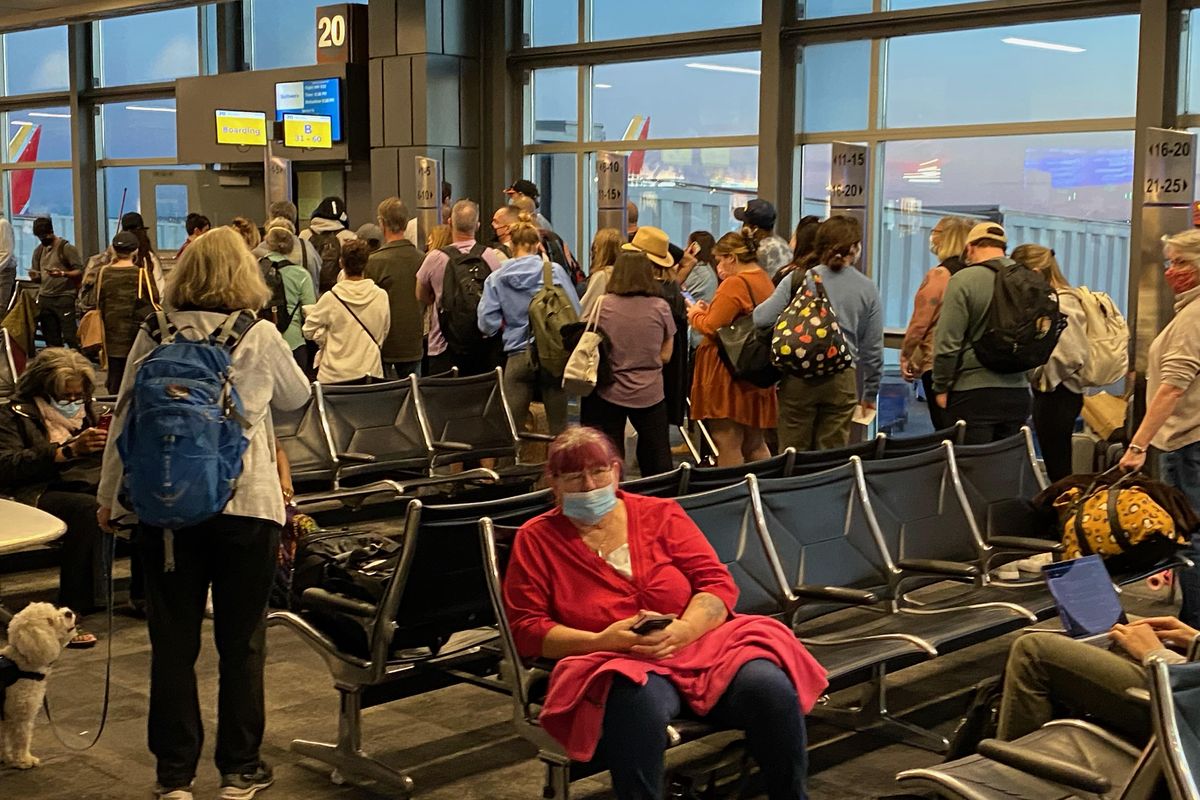 Just as Austinites switch gears into the new year, dozens of flight cancellations and delays hit Austin-Bergstrom International Airport Monday amid winter storms and a COVID spike that left many stuck at home.
Austin saw 39 flight cancellations and 84 delays coming to and from the airport as of 1:30 p.m. Monday, accounting for 23% of all flights. Nearly 50 of those flights came from Southwest Airlines, which saw 12% of its flights canceled and 17% delayed in the same time frame. While no American Airlines flights were canceled, 24 flights—or 23%—were delayed Monday morning.
The cancellations reflect a nationwide trend: over 3,800 flights were canceled in the U.S. by 1:30 p.m., while nearly 10,000 were delayed, according to FlightAware. According to ABIA's public information office, airlines have shared that the bulk of Monday's cancellations are due to winter weather, especially as areas of the Midwest saw their strongest snowstorm of the season over the weekend.
"Inclement weather at other airports across the country, such as snow from the southern Appalachian and Mid-Atlantic states, have impacted flights at AUS," the airport said in an official statement. "Passengers should check their flight's status for delays or cancelations prior to arriving at the airport."
Monday's troubles are the latest bout of cancellations after a year of unprecedented delays, demands and obstacles for the troubled airline industry amid the pandemic. In October, ACL attendees and other travelers were left stranded in the Texas capitol and airports across the U.S. as Southwest Airlines canceled over 60% of its planned flights on one day alone, while American Airlines saw a Halloween shutdown as they canceled 32% of local Austin flights due to weather and staffing concerns.
Hundreds to thousands of flights have been canceled daily for weeks as COVID cases reached a new peak mid-holiday season. Winter weather—Austin's temperatures abruptly dropped from a balmy near-80 degrees to sub-30 degree temperatures Saturday— paired with a staffing shortage due to COVID caused over 5,000 U.S. flight cancellations over New Year's weekend, according to national airlines.
While airlines have been suffering with staffing shortages since just before Christmas, they saw triumph as the CDC shortened COVID quarantine recommendations from 10 to 5 days on Monday, Dec. 27. The industry had lobbied for the new recommendations, which don't require a negative test to return to work and now require a 5-day isolation period and 5 extra days of masking, citing personnel shortages.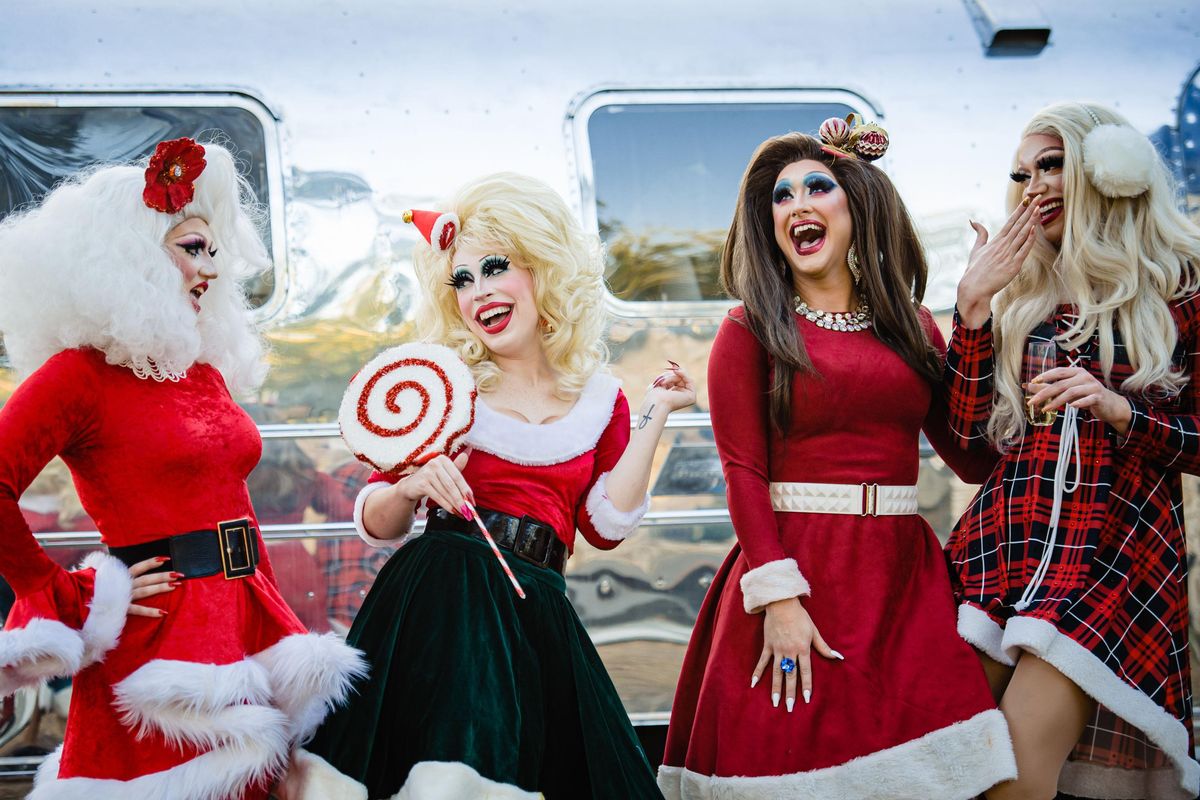 Crashing business meetings, weddings and all kinds of gatherings dressed in their holiday best, drag queens with Austin entertainment delivery service Extragrams are bringing the holiday spirit right to your door.
As the first holiday season during the COVID pandemic loomed with no end in sight in late 2020, Austinite Kerry Lynn had more than visions of sugarplums dancing in her head.

Lynn, an event planner who has worked in entertainment, was looking for a way to show her mom love for her birthday that summer while quarantining was at its peak. Instead of a material gift, Lynn wanted to give her mom a boost of human connection during isolating times and decided to send over a musician to give a surprise performance at her door.

From there, a new business idea was born. By fusing her love for old-timey holiday telegrams with the needs of quarantined people and performers who had lost a chance to work during COVID, Lynn created Extragrams—a service that brings the over-the-top joy of drag queen performances straight to a loved one's door.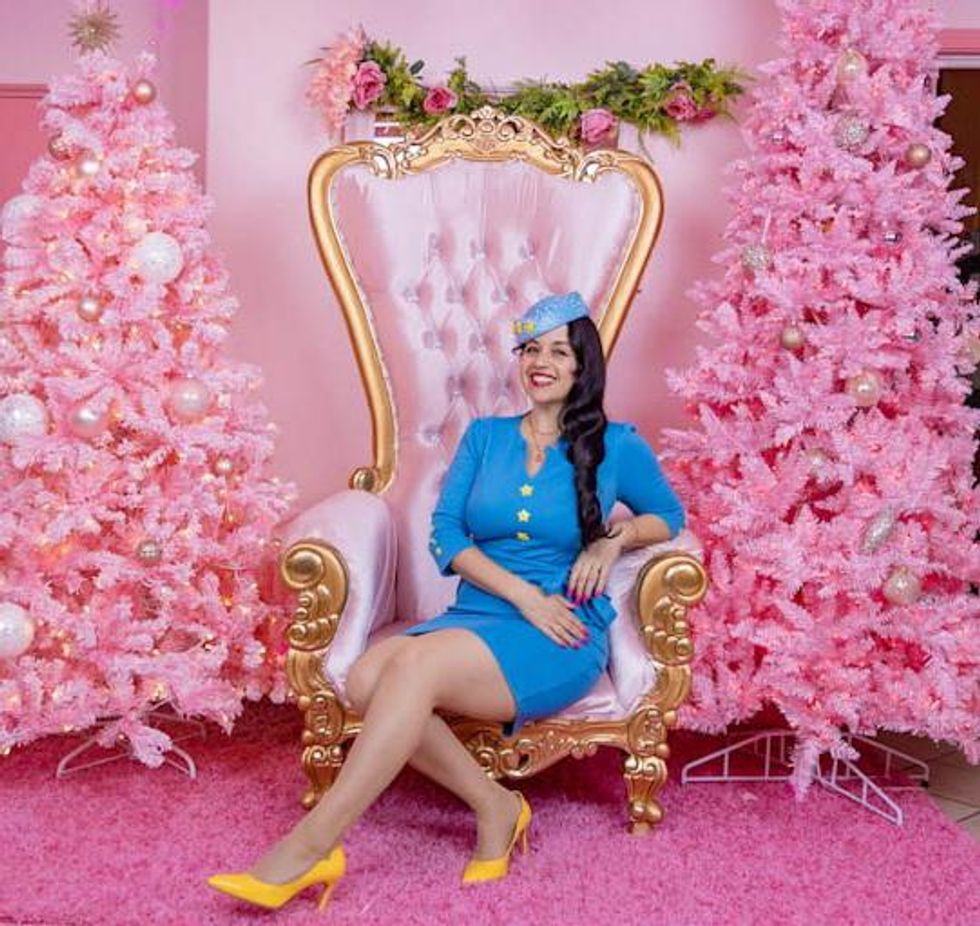 Extragrams founder Kerry Lynn started the drag queen entertainment delivery service after looking for a gift for her mom during the pandemic. (Extragrams)
"I've always just loved the idea of creating these kinds of random acts of fabulousness into people's lives... and the idea of being able to gift something that wasn't material but was kind of like a memory," Lynn said. "Being able to send this epic entertainment to someone with music and this whole spectacle, it allowed them to feel like they were connected in a way because they were sending this experience that they all got to be a part of... it felt really special."

At first, Lynn was unsure if professional drag queens accustomed to large, adoring crowds would settle for performances in front of just a few people. But she soon received the opposite reaction.
"Performers, they want to perform, they want to share," Lynn said. "Almost all the queens that I reached out to were super interested and really supportive and gung-ho about it."
Since July 2020, what Lynn once thought was a temporary pandemic pursuit has transformed into a multi-faceted business.
"It really was like, 'Okay, the world is burning. Let's just do this,'" Lynn said. "I tried to be smart about it from a business standpoint, but I really was just thinking of it in the moment."
Lynn's passion project soon "spread like wildfire," Lynn said, as people began booking performances for graduations, birthdays and other occasions while miles apart. News of the service began circulating through local media, viral TikTok videos and word of mouth.
In a time where people were forced into solitude and bombarded with bad news, queens have spread joy to anyone from nurses overburdened in COVID units to CEOs in need of holiday cheer. As pandemic restrictions shifted, Extragrams did too—Lynn said the company has become a sort of "drag queen agency" and gone on to perform for larger events.
But whether queens are surprising a backyard party with a twerking contest or joining quarantined grads in caps and gowns, Lynn says the shock and joy are universal.
"I really do feel like I have the best job in the world because we just get to surprise people with drag, right?" Lynn said. "We get a lot of people who cry because it's powerful. It just feels so celebratory when someone shows up in like that huge spectacle just for you."
And even as the threat of omicron looms over yet another pandemic holiday season, Lynn said the on-demand drag queen service will continue to adapt and bring joy to those who need it most—all while staying "extra."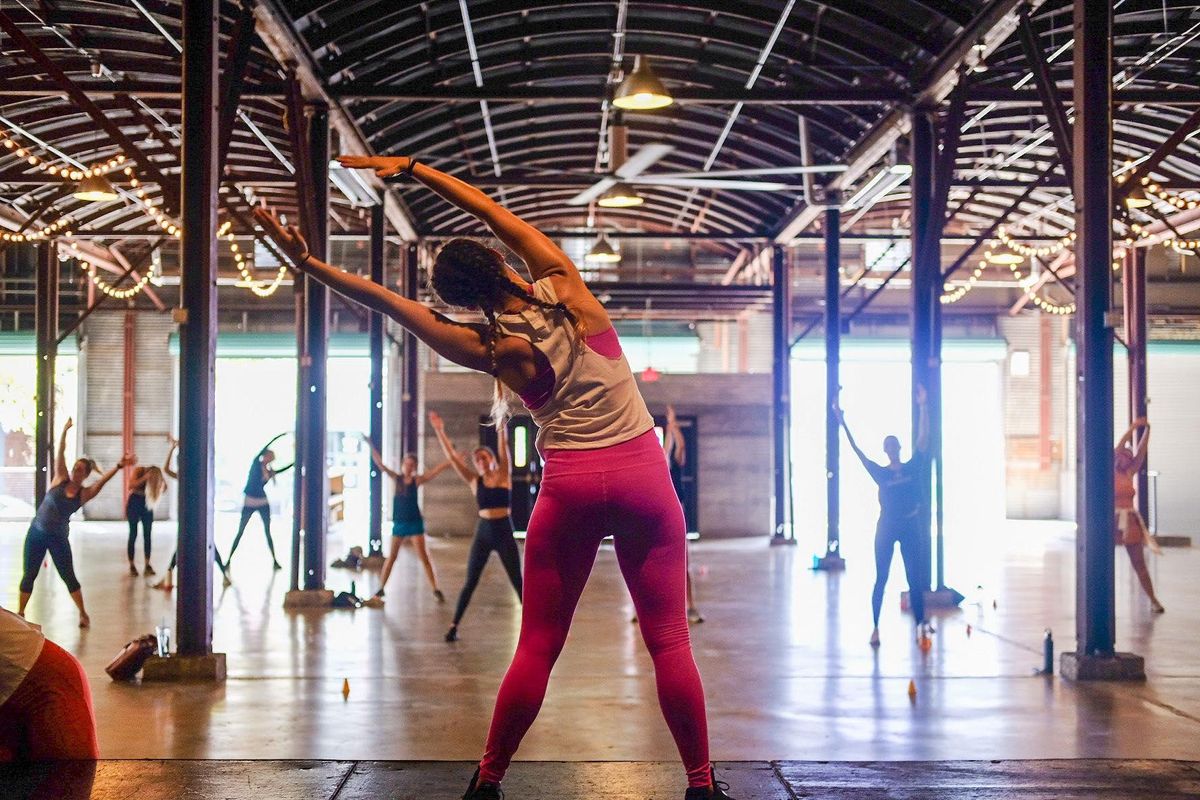 Eileen Artigas, who lives in the Clarksville neighborhood, has a master's degree in public health with a focus on physical activity, and she's also a fitness instructor.
Still, she found herself gaining weight when the world shut down due to the coronavirus pandemic.
"At the very beginning, for somebody who's very active all the time, it was really shocking to not be able to go to the gym or be able to do that kind of regular activity," Artigas said. "So I definitely gained a lot of weight during the pandemic."
Artigas is not alone: in a survey by the American Psychology Association, 61% of participants reported undesired weight changes since the onset of the pandemic.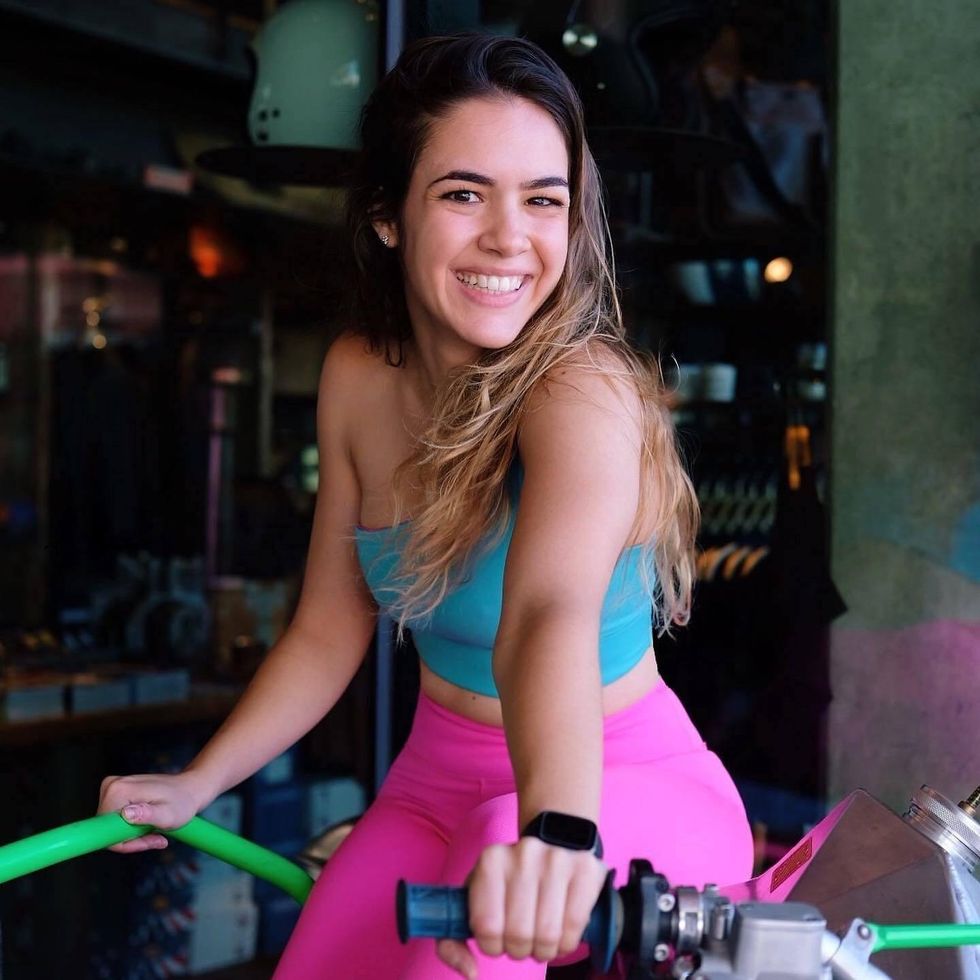 Eileen Artigas is a fitness instructor at pop-up studio Fitcidence in Austin. (Eileen Artigas)
Gayle Timmerman, Ph.D., a professor at the University of Texas at Austin who specializes in eating patterns and weight, said that added stress and loss of routine can lead to drastic physical health changes.
"A lot of us are more stressed than we were, whether it's from anxiety from a pandemic or sitting in front of the Zoom meeting all day long," Timmerman said. "And so for many people eating is one way of coping with some of that anxiety."
With more stress, more time to stress-eat and the reality of being stuck at home, many people also developed less healthy habits. According to APA, 67% of those surveyed said they are sleeping more or less than they wanted to since the pandemic started, while nearly 1 in 4 adults (23%) reported drinking more alcohol to cope with the added stress.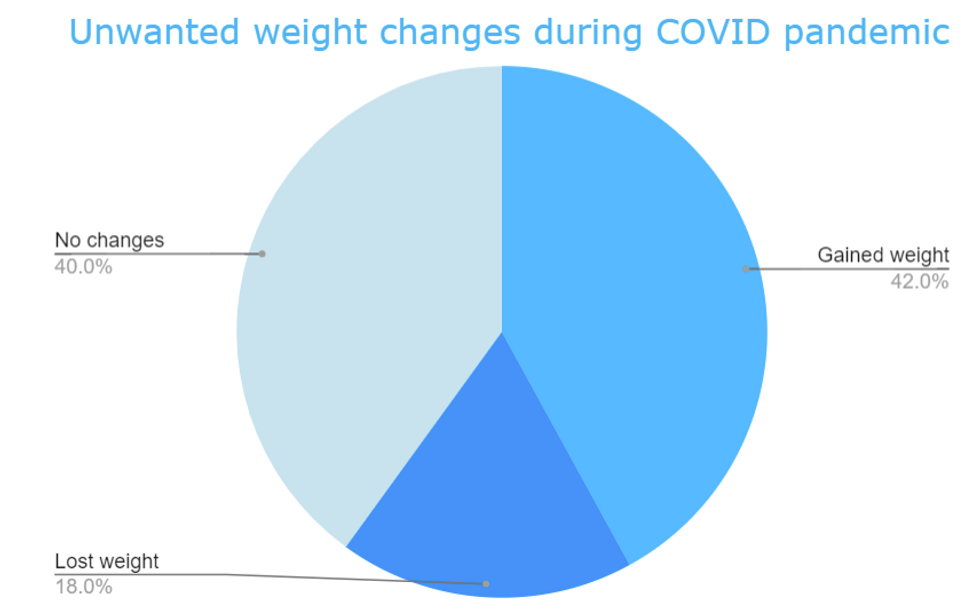 (Source: American Psychology Association)
For those whose fitness schedule was upended last March, it can be hard to get back into the swing of things. Artigas, who instructs fitness classes for her pop-up studio Fitcidence, said interest was slow at first; there was a lot of trepidation about COVID protocol and many had lost the level of fitness they had reached prior to March 2020.
"For a lot of people, our class was the first class that they took after stopping because of the pandemic... so it's not just weight gain, it's also the loss of fitness," she said.
This crop of New Year's Resolutions might be over, but it's made way for a wave of post-COVID resolutions. Now that over one-third of American adults are fully vaccinated, Rebecca Hutnak, a personal trainer at a local Gold's Gym, said that droves of new signees are coming in to join the gym.

"I think we are going to see a big rise in clients because we already are seeing a big rise of people just signing up for the gym in general," Hutnak said. "We have maybe thousands of people joining every month."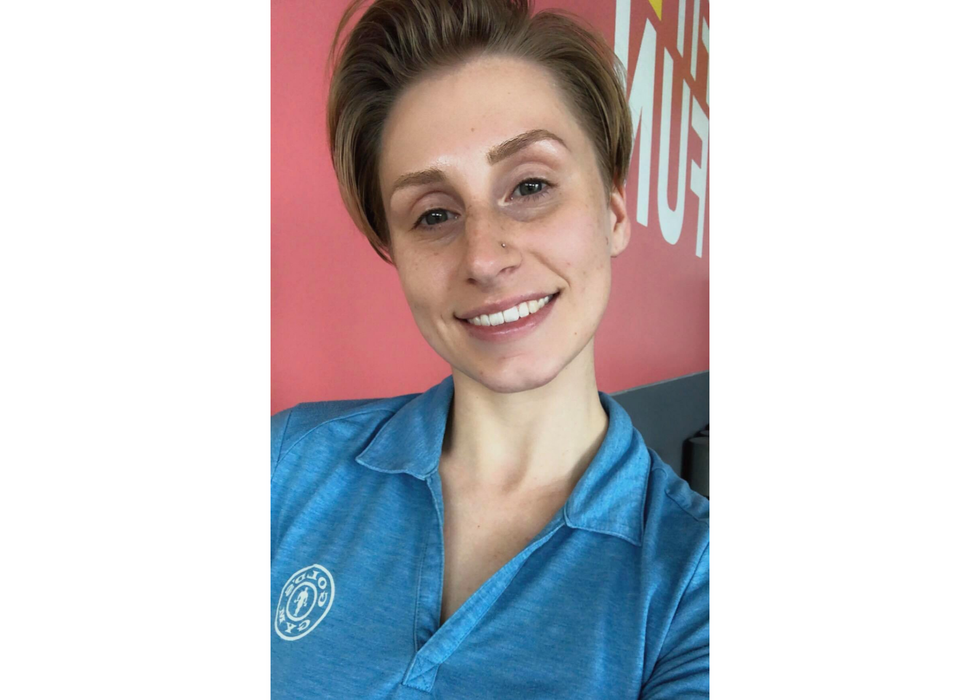 Rebecca Hutnak is a personal trainer at a local Gold's Gym. (Rebecca Hutnak)
COVID fear is certainly waning, aided by Texas' full reopening, but Timmerman said it's going to be hard to know when the pandemic is actually over. In-person life could pose new challenges. Some became fitter during the pandemic due to extra time, but it could soon become scarce as the hustle and bustle of daily life returns.
"If you ask people, 'What is your biggest barrier to making a healthy change?,' nine times out of 10, it's time," Timmerman said. "If we go back to sitting in traffic for an hour, that's the hour that people were using to walk or to be outside."
COVID may be a nightmarishly long vacation for many, but things could be different this time around. Artigas hopes for more offices to adopt a hybrid schedule, and Timmerman recommends working on time management and cooking skills to keep up once "normal" life returns.