Get connected with our daily update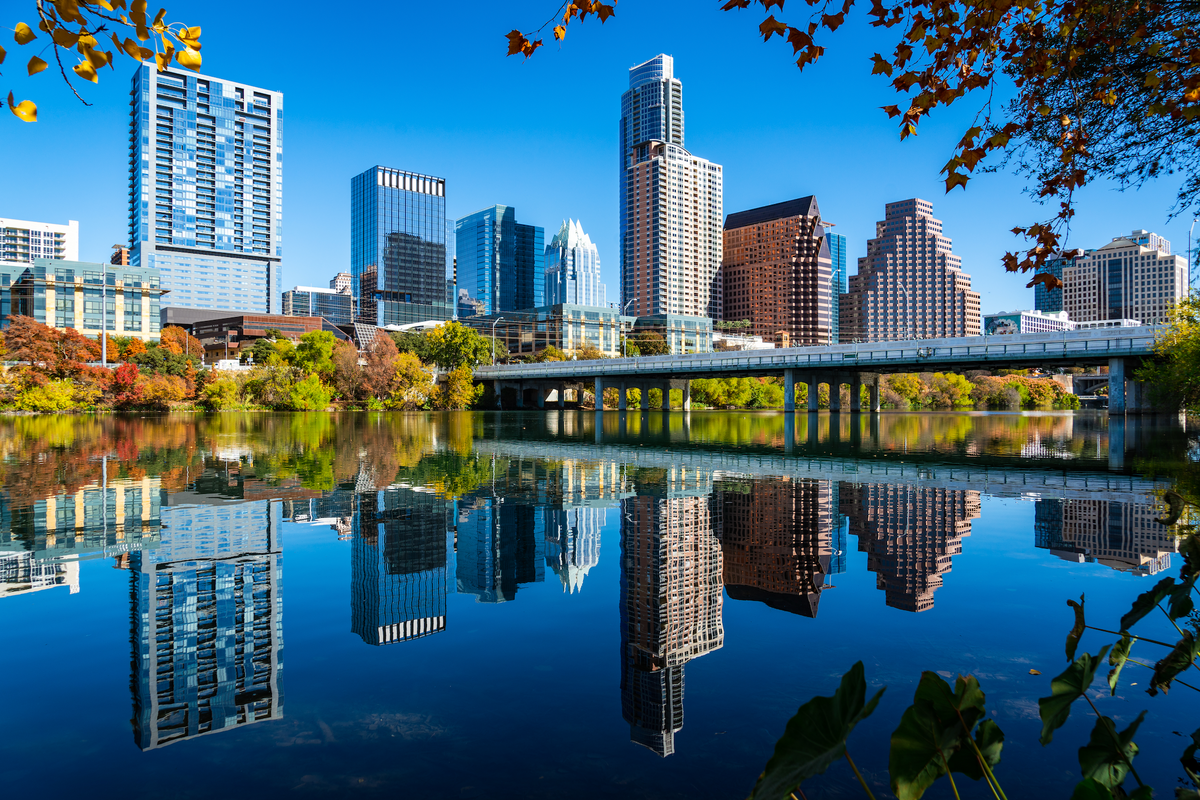 There's no shortage of online chatter about Austin. TikTok and Instagram are filled with people documenting their weekend trips with activities like paddleboarding on the lake, enjoying the nightlife and considering a move.
But it's not just social media hype. A new report by the Downtown Austin Alliance backs up the excitement.
The nonprofit dove into its state of downtown report in an event at Waterloo Park this week with findings that show downtown sees more than 5 million visitors annually. Plus visits in the popular entertainment districts of Rainey Street and West 6th were higher in October this past year than they were pre-pandemic.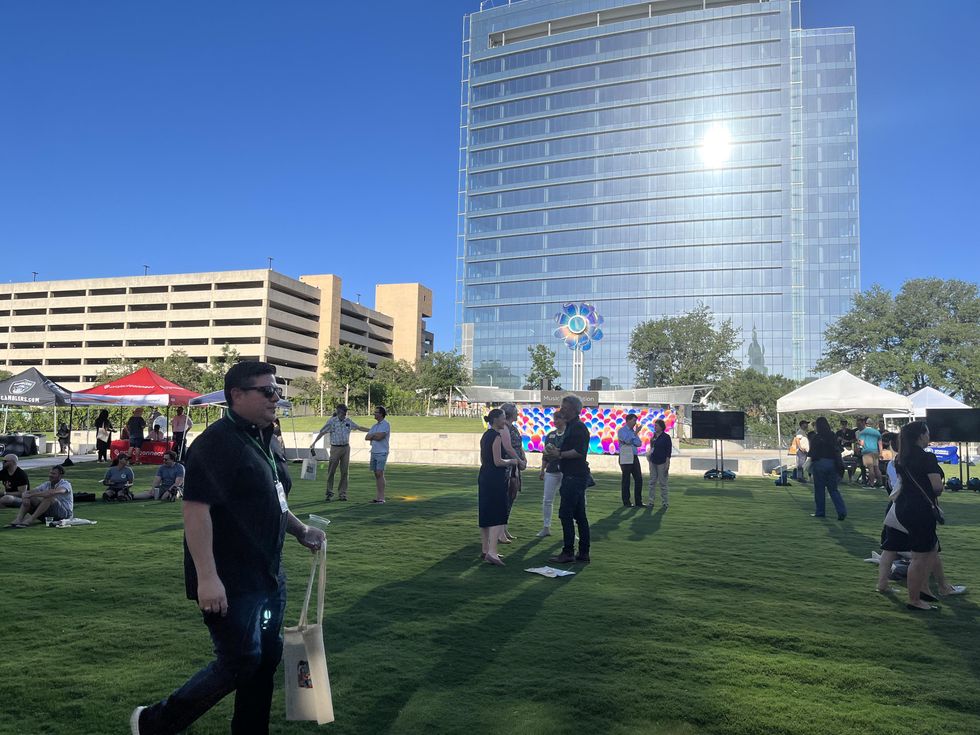 While the tourists may be enjoying Austin's downtown, how is it working out for current residents?
More than 50% of respondents the Downtown Alliance surveyed rated downtown as poor or below average as a place to live. The answer to some of that dissatisfaction may be seen in the priorities respondents said should be addressed over the next two years in downtown, listing parking, traffic congestion and affordability as some of the top issues. In 2021, the report notes downtown asking rent rose 14%.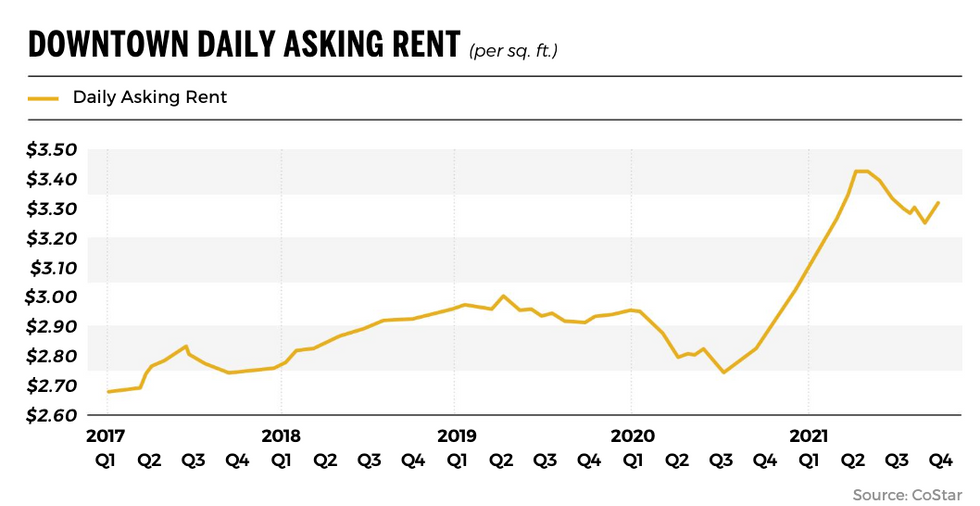 "Studio rents right now are averaging $2,200 a month downtown," said Jen Weaver, who founded Weaver Buildings to provide housing that's affordable to middle-income earners.

"That means to live downtown, you have to make six figures to qualify to pay that rent," Weaver said, referencing how many lease agreements require renters to earn three times the rent in order to qualify.
With census data reporting that the median household income in Austin in 2020 sits at almost $76,000, that's out of reach for many. But those costs don't appear to be changing.
"We have increasing fees, we have increasing property tax," Weaver said. "So our developers continue to develop only luxury products for downtown."
Among the developments downtown are 25 projects under construction totaling more than 8 million square feet.
Still, some have hope for increased accessibility downtown with Project Connect moving forward. The plan approved by voters in November 2020 makes promises of transit equity with the mission to bring in light rail, a portion of which will pass through downtown, along with a downtown subway.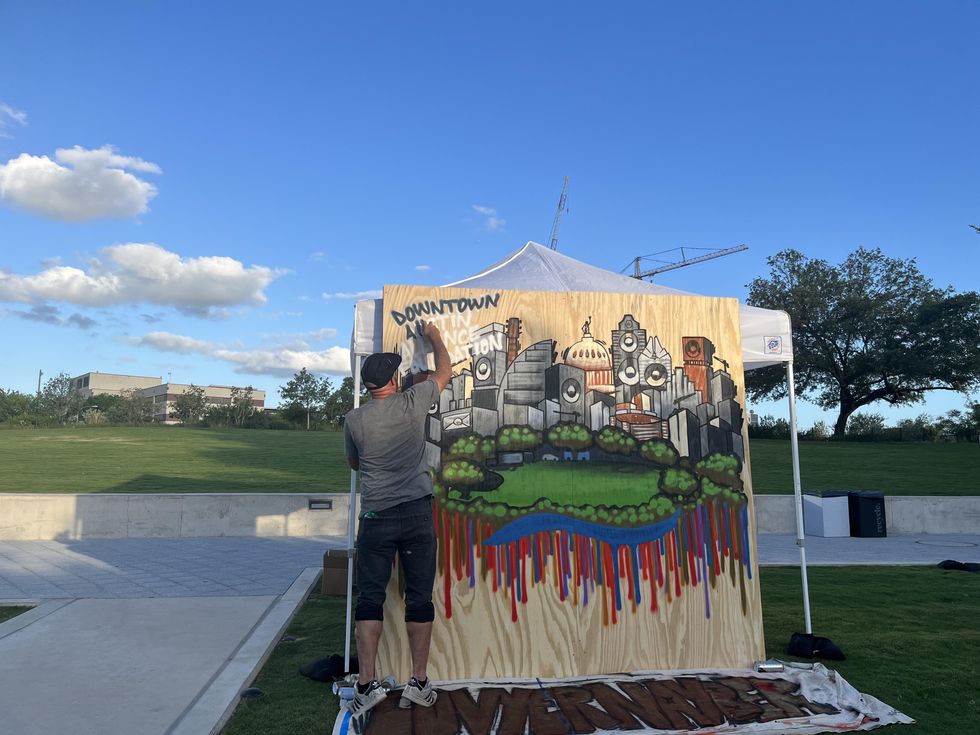 Annick Beaudet, mobility officer for the city of Austin, talked about how this fits into her vision for downtown 10 years from now.

"We're going to be doing a lot of work downtown, whether it's building more housing, whether it's revitalizing Sixth Street or it's Building Project Connect, there's going to be disruptions," Beaudet said. "And we're going to have to work together to find that right balance of getting light rail, moving in Austin as soon as possible, but also balancing the folks who live here, work here and play here now, and it's not going to be easy."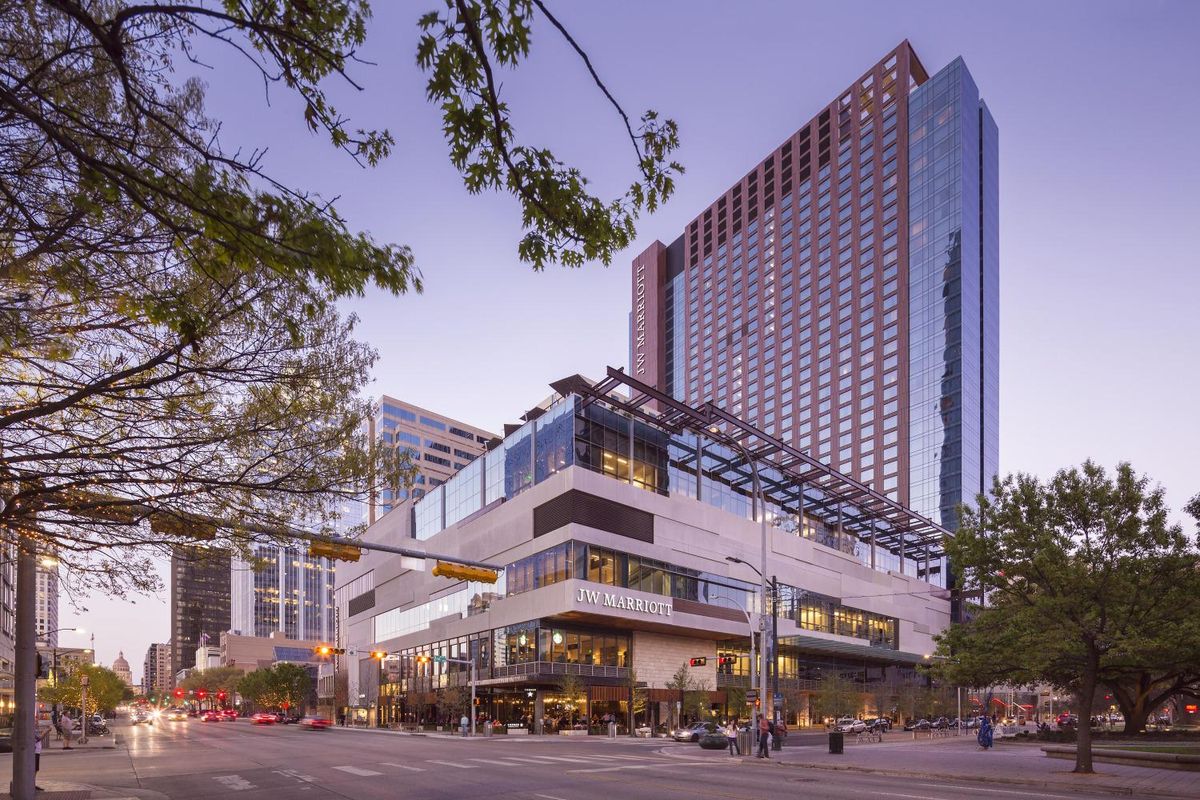 Chi Lee, the director of architecture firm HKS's new Austin office, describes this point in our city's life as puberty.
"Our voices are changing and we have freckles everywhere," Lee said. "You know, starting to look like an adult but still acting like a kid kind of thing."
But as Austin matures and faces all the pressures of its increased popularity—competing for company relocations and expansions all while managing rising rents and affordability woes—Lee thinks we should look outside when planning an approach to Austin's growth.
"A big mistake we could make is if we don't embrace what other cities, nationally, regionally, internationally have done to improve upon the experience of all the folks who live there."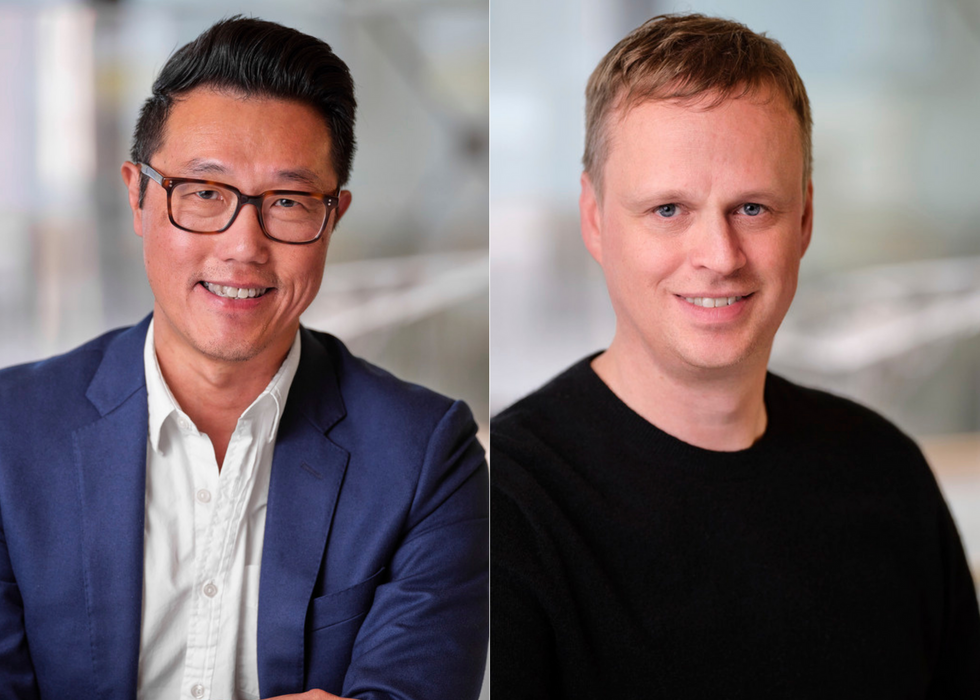 Chi Lee and Brad Wilkins (HKS)
Lee and HKS studio design leader Brad Wilkins keep this in mind as the firm, which has carried out projects in Austin since the 80s, further cements its presence here.
HKS is making ambitious strides in Austin: the firm has more than 50 projects in design or under construction in the Austin market, including Domain 9, the Dell Children's Medical Center expansion and projects in the Rainey Street District including one that may end up being the tallest tower in Texas.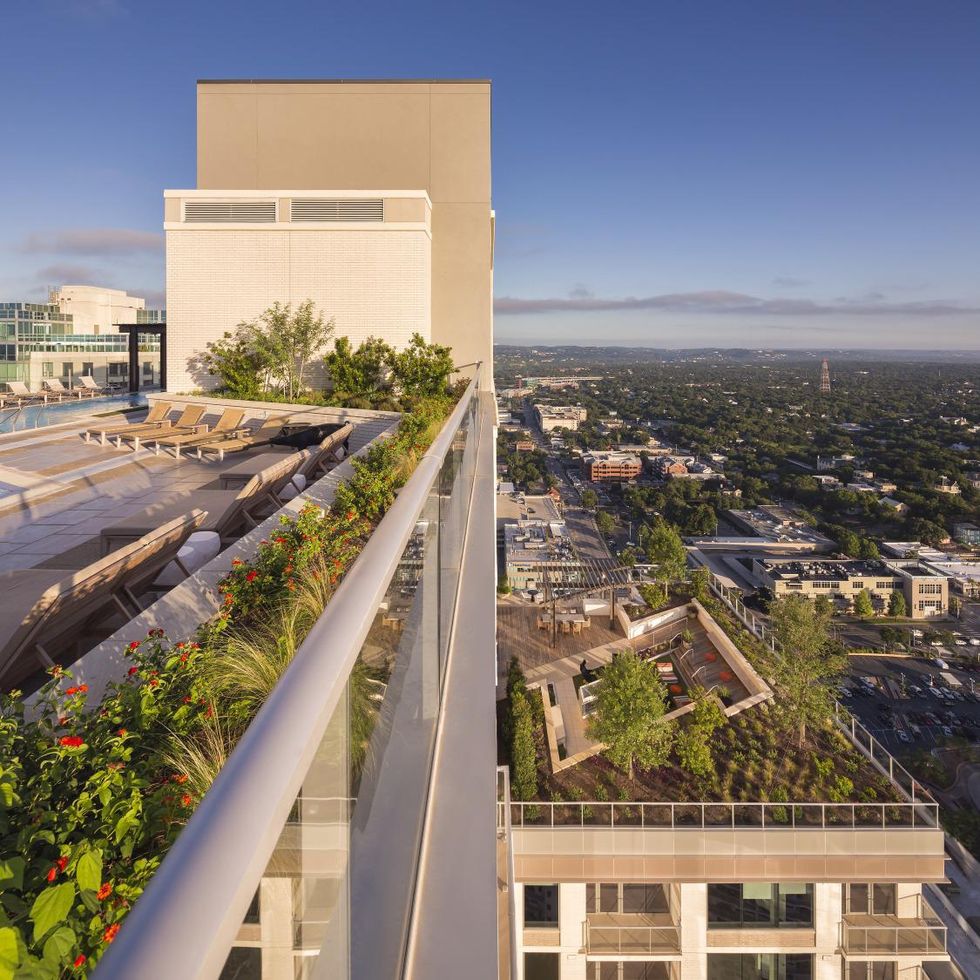 The Bowie, a 36-story apartment tower HKS designed in Austin's Central Business District. (HKS)
"We've been able to do things during the pandemic, and since then, which are really pushing the boundaries of what Austin would typically do. And frankly, what would be done anywhere in the world," Wilkins said. "Things like having outdoor space on every level of an office tower and creating the spaces not just to be like outdoor spaces, but to be spaces that people can actually enjoy."
As these projects span all over the city, Lee and Wilkins are observant of how action on certain quality of life factors could be key to preventing problems as Austin draws in a larger population.
For Wilkins, that's informed by his international work. He's lived in about half a dozen places in Europe and Asia, starting his career out in Chicago. He's carried out big projects and was one of the designers of the first LEED platinum building just outside of Hong Kong.
"One thing that we're always needing to be very careful about is looking at things that were not done great," Wilkins said. "There are mistakes in public transportation in those cities that I worked in overseas, there are mistakes in public housing."
It's partly why the pair see Project Connect—the $7.1 billion transit system expansion voters approved in November 2020 that includes light rail lines, a downtown subway and an expanded bus system—as a boon to the city's future.
Lee said he's excited that HKS is working on a couple of projects that are along the future lines and sees it as a massive opportunity for the city.
"We need to get out of our cars if we can. We just don't have the type of transportation infrastructure in place that needs to be in place," Lee said. "A lot of major metropolitan and urban cities have subway systems and light rail systems and things like that, where we don't."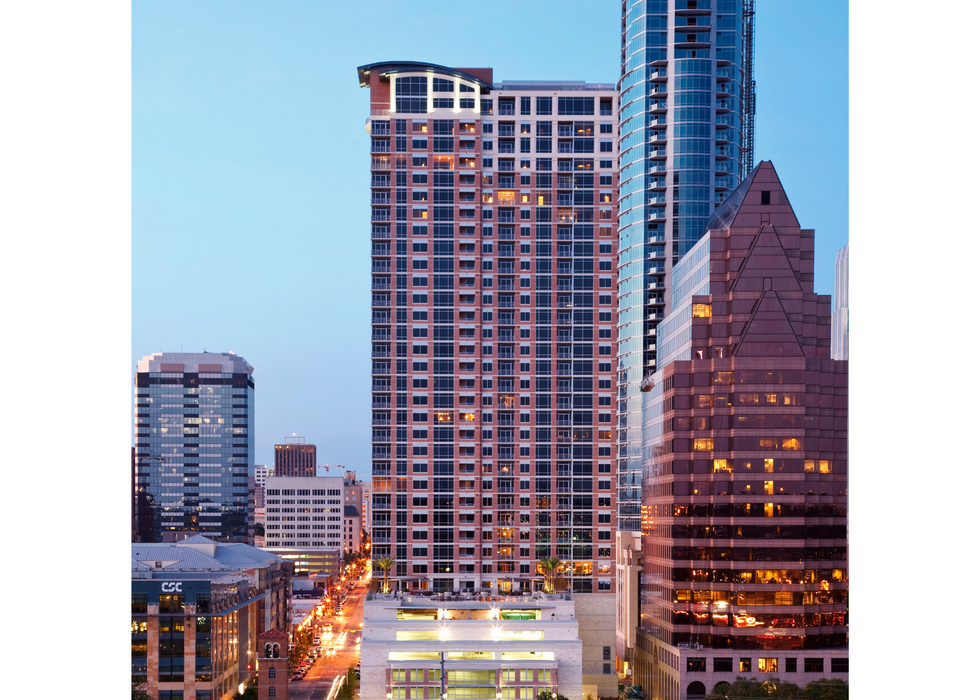 The Ashton (HKS)
Still, someday Austin will. The plan is trudging ahead with moves on anti-displacement initiatives and collecting input on design proposals for key lines. So even while HKS prepares for changes to the city from the ground up, Lee and Wilkins aim to maintain the city's personality.
"I'm always more about the local place, not the international place, even though I do bring with me international experience," Wilkins said. "Chi and I are only interested in doing Austin, we're interested in making Austin special, keeping Austin culture."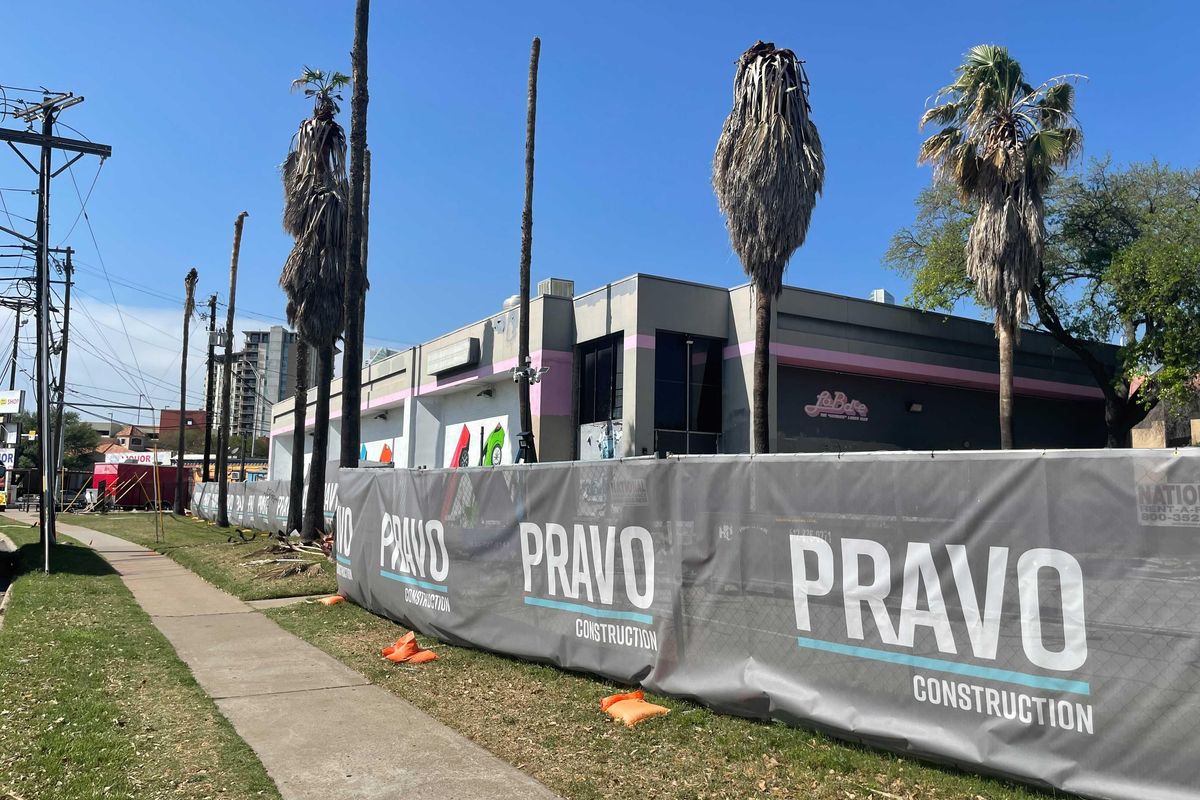 Tired of Dirty Sixth or Rainey?
A new unnamed nightlife venue is headed to 110 Riverside Drive, or the spot "where Downtown Austin and South Congress merge," with plans to open this fall.
The 11-acre lot is the former site of male entertainment club La Bare, which relocated to North Austin more than a decade ago. In its stead is a new project headed by NoCo Hospitality (of Higher Ground fame) with partners including Hotel Vegas co-owner Charles Ferraro and Paolo Soriano, who co-owns Rainey Street cocktail bar Reina. Other funders include Austin concert promoting giant C3 Presents, which puts on Austin City Limits each year, and Elevate Development Partners.
The new 12,000 foot venue is in the hands of architect Fred Hubnik, who has helped with such popular Austin staples as Nickel City and Armadillo Den, and Pravo Construction. The city permits have been submitted and accepted by the City of Austin, and the new mystery venue is looking to open this fall.