Get connected with our daily update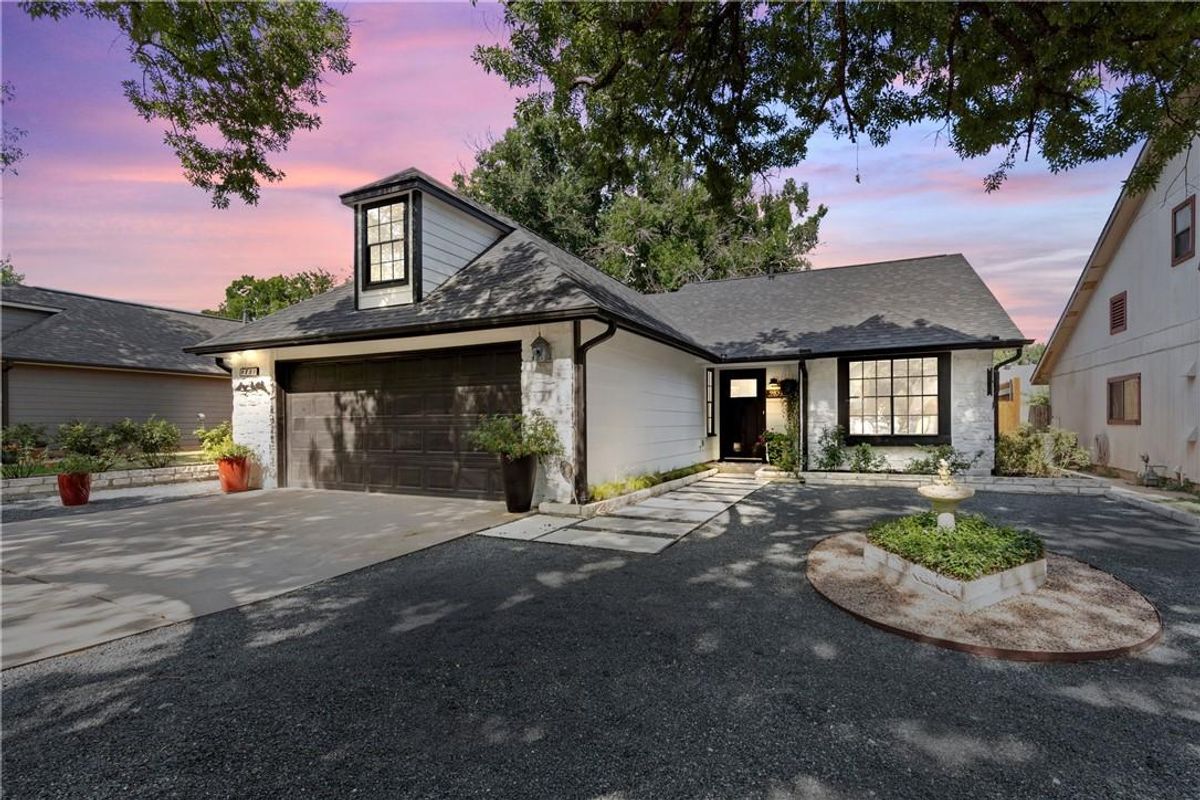 It's slowly but surely becoming easier to buy a house in Austin.
According to the Austin Board of Realtors, the median house price in the Austin-Round Rock metropolitan area is $537,475 as of July. Take a look at what that price range can get you.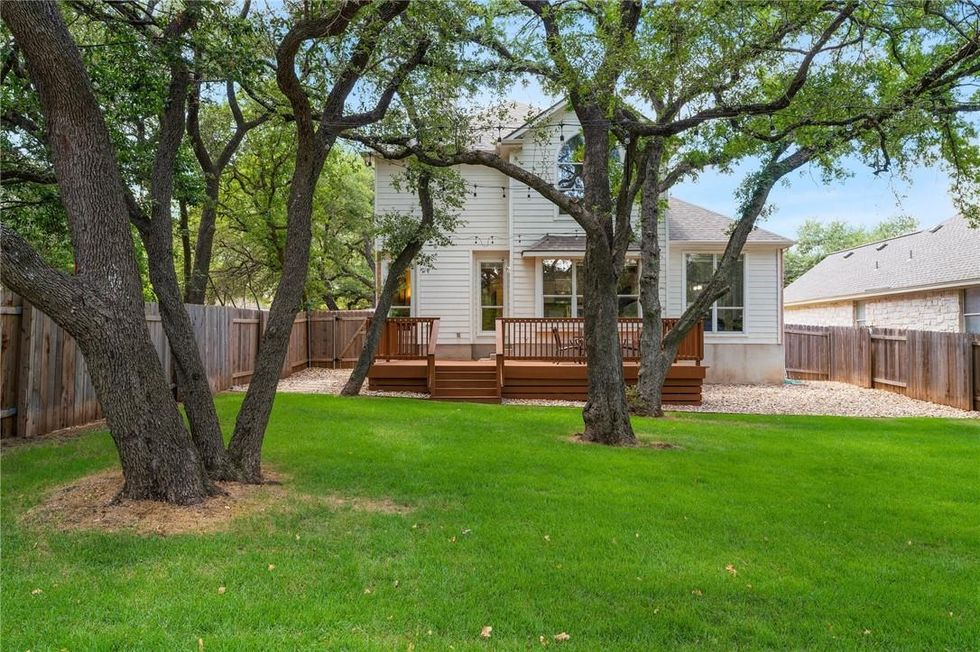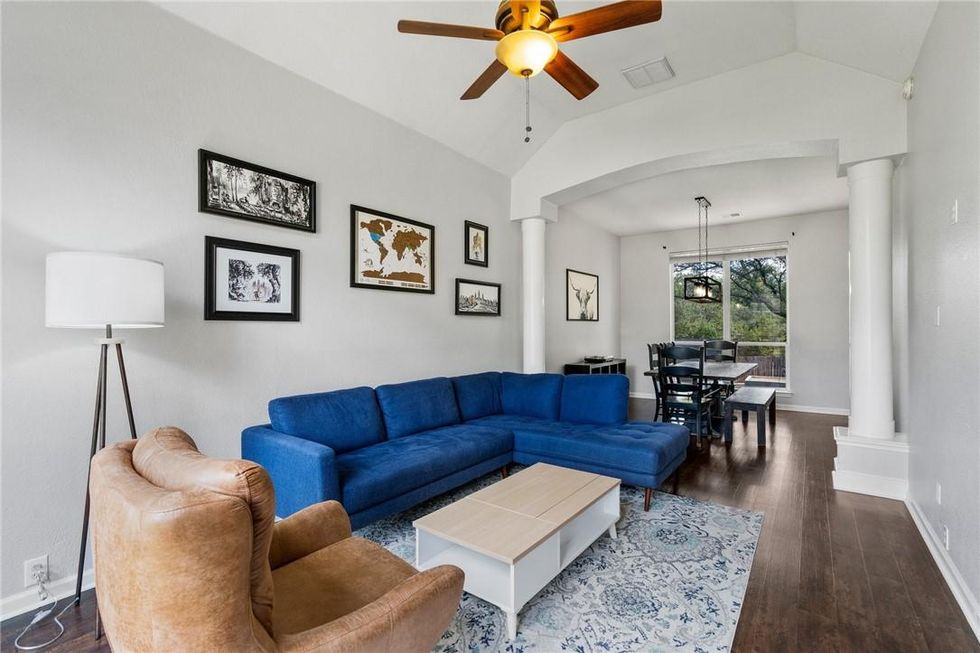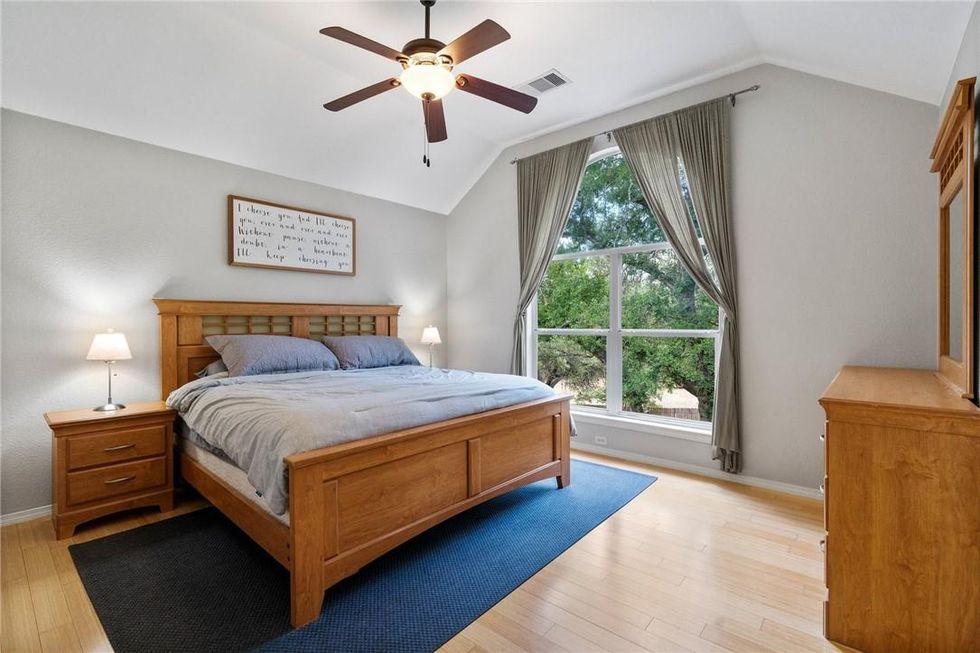 This two-story brick home is the biggest on the list, with four bedrooms and two-and-a-half bathrooms across 2,156 square feet in Round Rock. Characterized by its sky-high ceilings, large windows and newly updated fixtures, the home has a spacious backyard with mature trees, a wooden deck, a lounge area and close proximity to a nearby greenbelt.
This listing is held by Drew Griffin with Compass.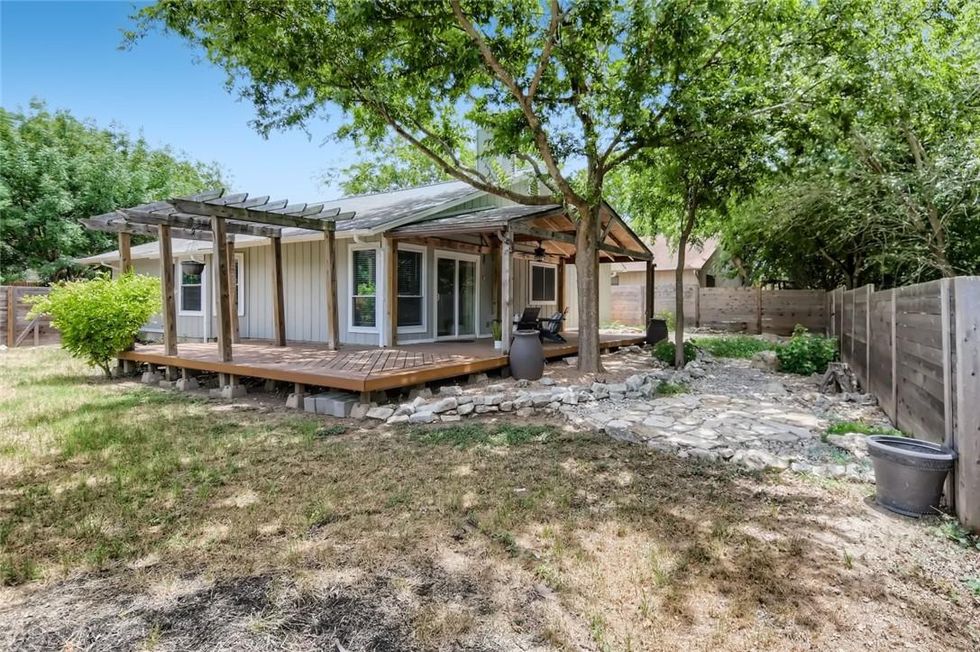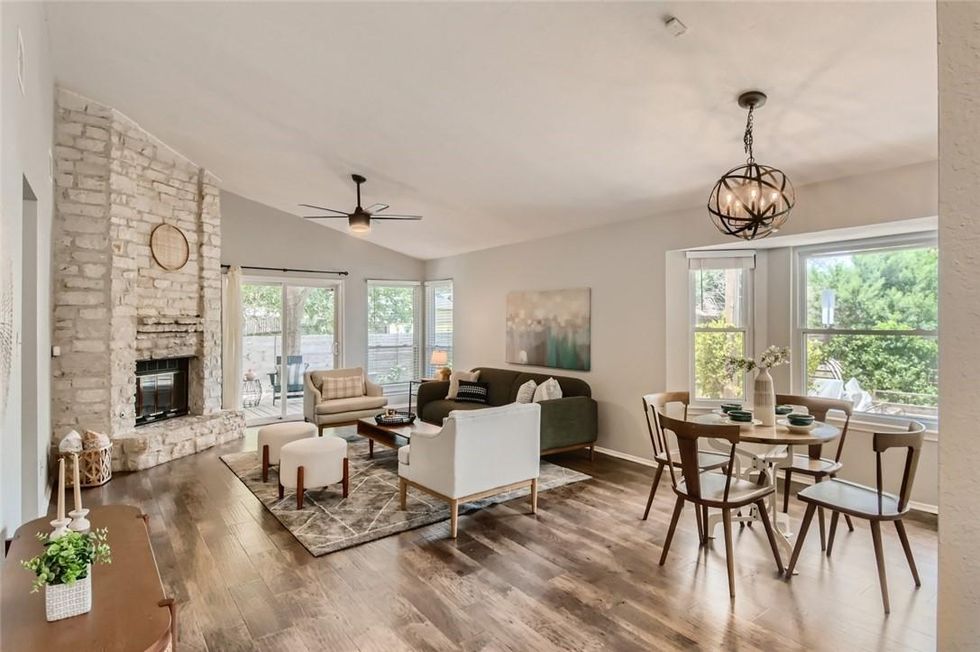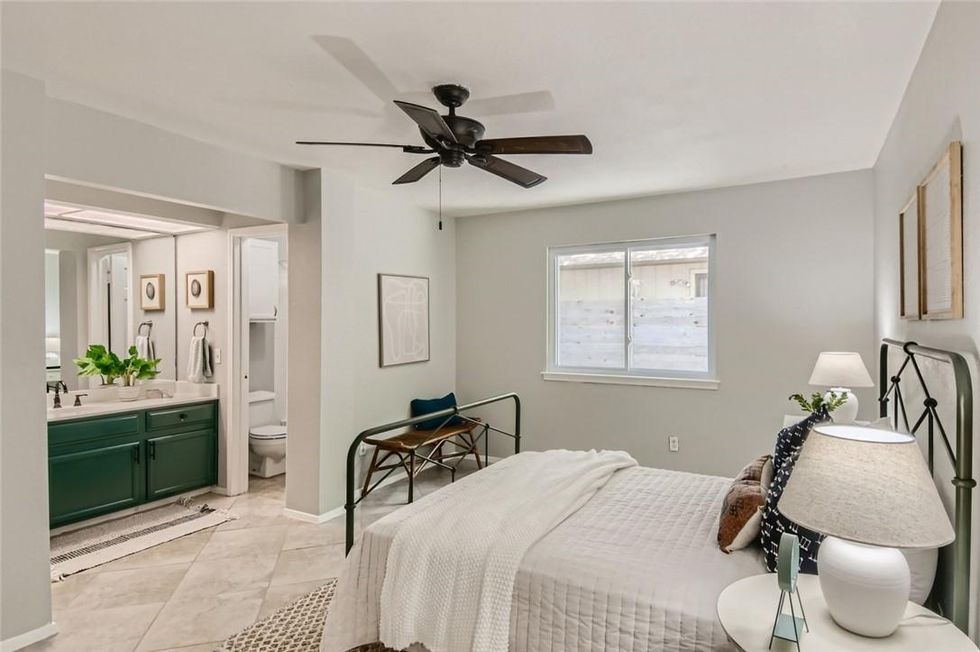 This recently updated three-bedroom, two-bathroom home was built in 1983 but fits in perfectly with the design standards of today. On top of newly-updated floors, roof and windows, this home comes complete with a floor-to-ceiling stone fireplace, a spacious open floor plan and plenty of natural light. The biggest gem of this house is its vaulted and covered back patio, which gives way to a large backyard on a corner lot. At 1,280 square feet, the home is just a few minutes away from The Domain and Q2 Stadium.
This listing is held by Jennifer Buterick and Nicole Marburger with Compass.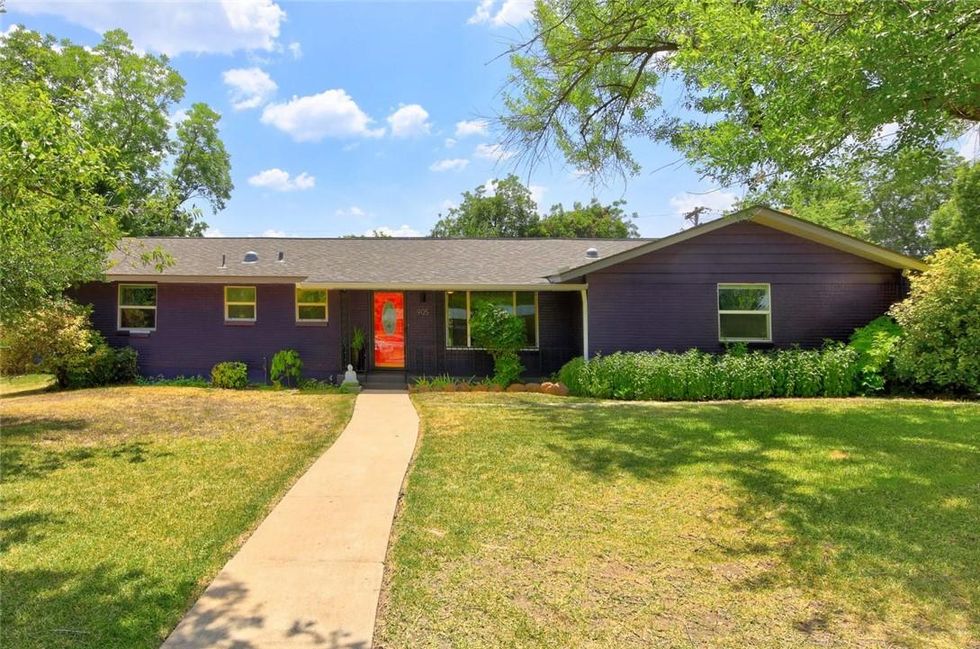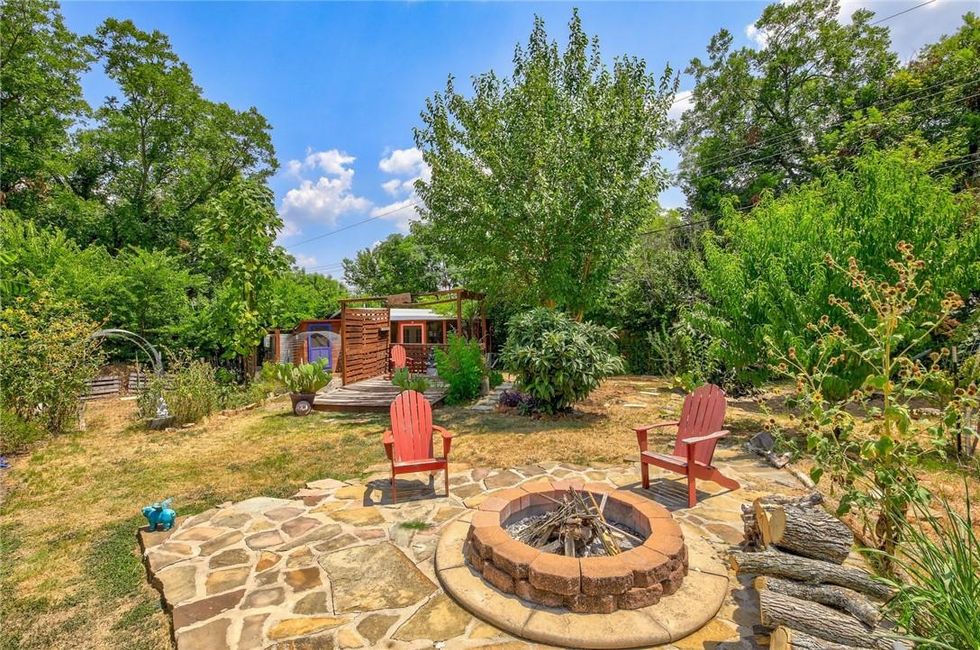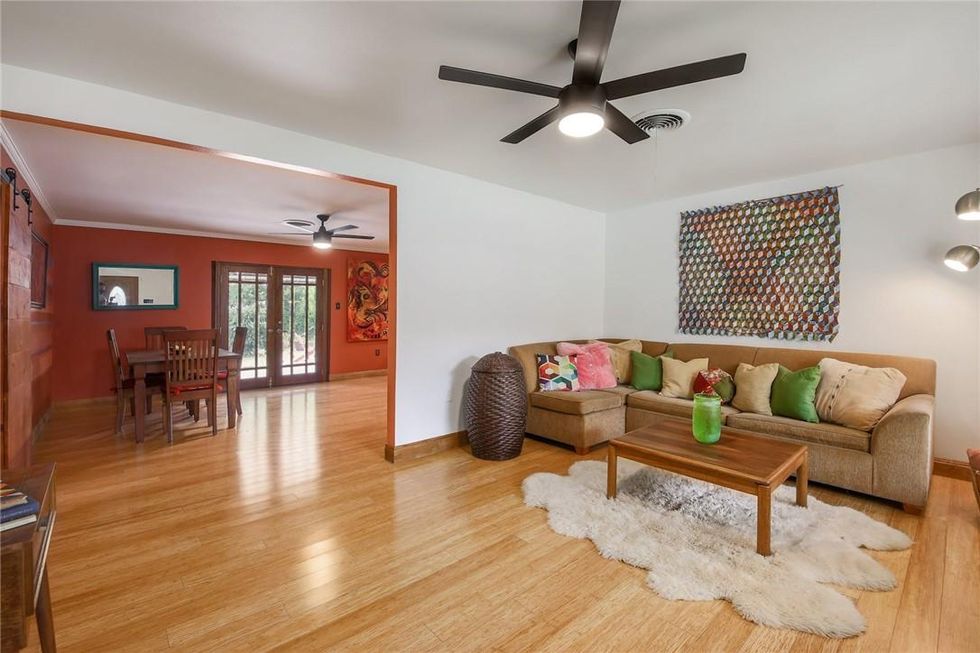 Another retro find, this 2,098-square foot home has character to go around and is looking for a caretaker who will love it as much as the last. With four bedrooms and two bathrooms, the house has plenty of room for a home office and is colorfully painted throughout, including bright blue kitchen cabinets. On a third of an acre, this home comes with 12 fruiting trees in the backyard, solar panels, rain-catching barrels and a converted garage with living space.
This listing is held by Niki Duncan with Compass.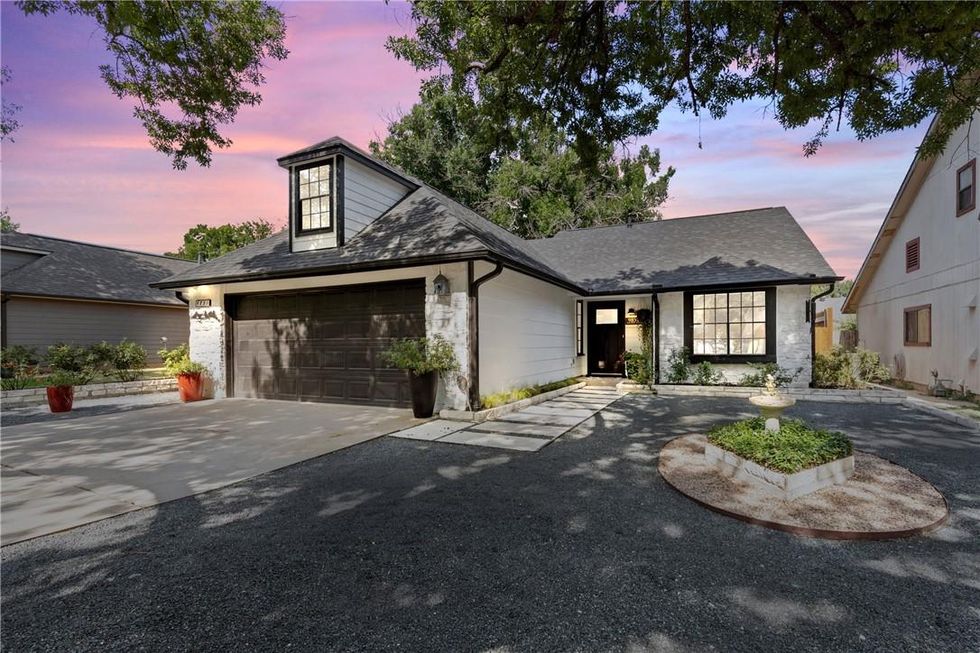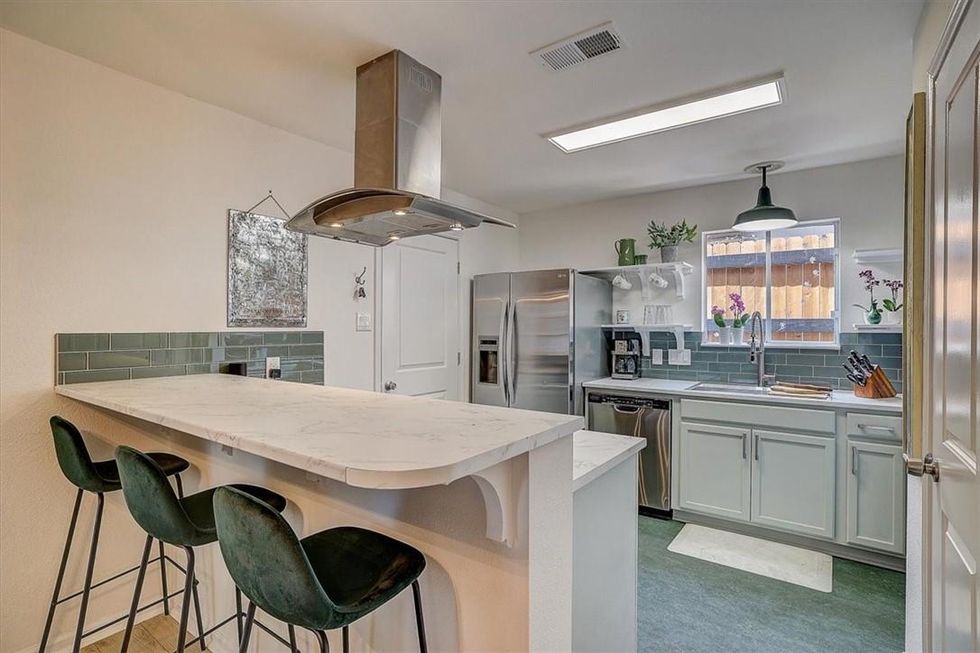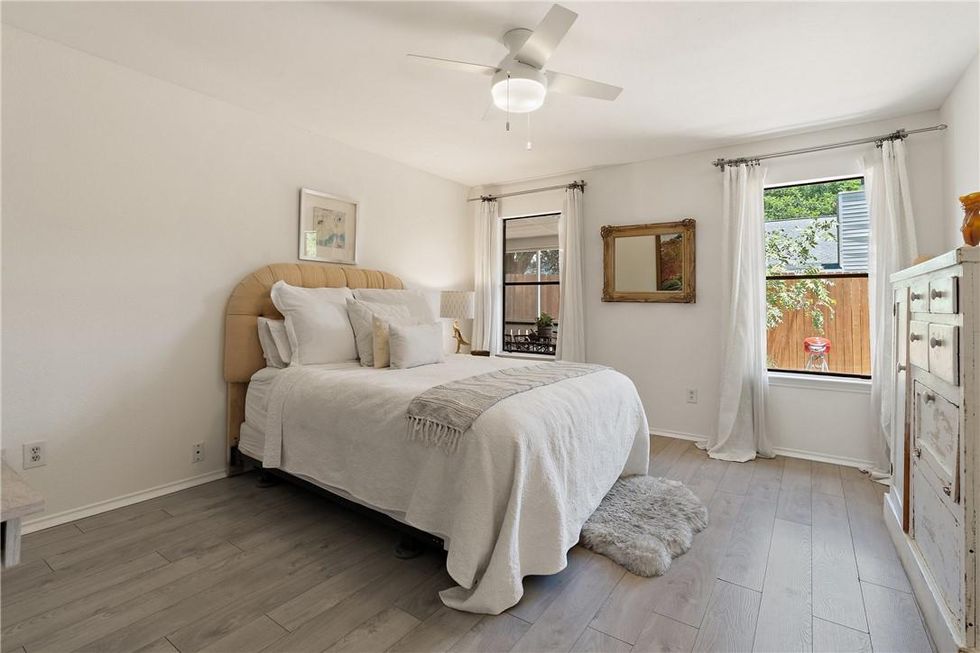 This three-bedroom, two-bathroom South Austin home has a wide-open floor plan and sparkling white interiors. The vaulted ceiling in the living room gives height to the room while the fireplace will keep you warm. An airy master suite comes with double pedestal sinks and two walk-in closets, so you don't have to worry about sharing space with your partner. Enjoy the Texas weather with a private yard, screened-in porch, and fire pit.
This listing is held by Michelle Hendrix and Khani Zulu with Compass.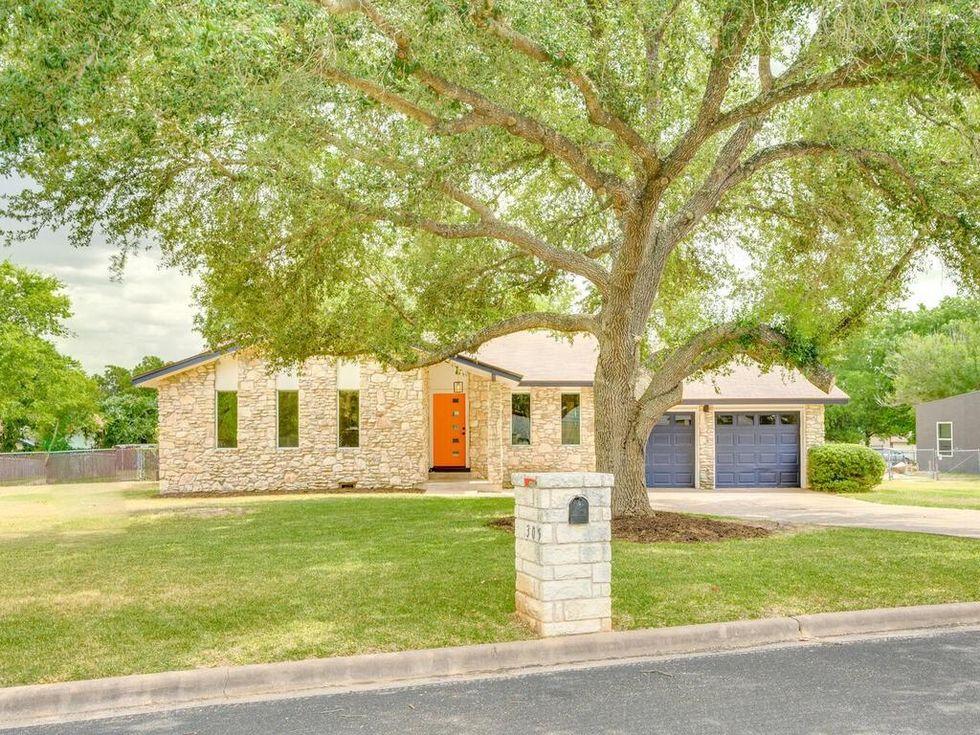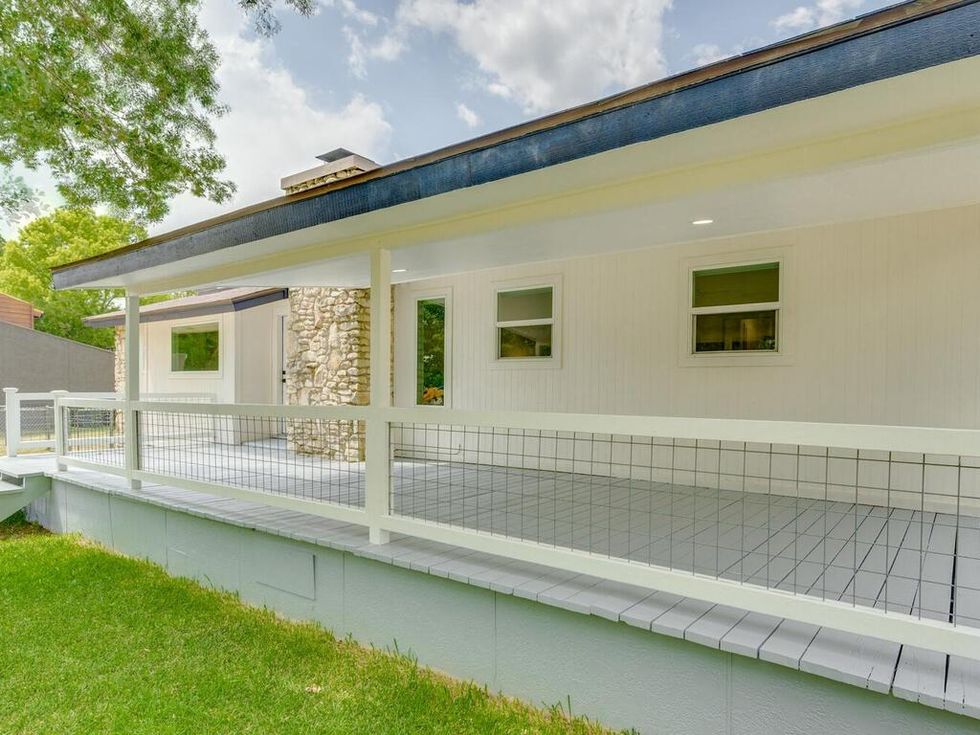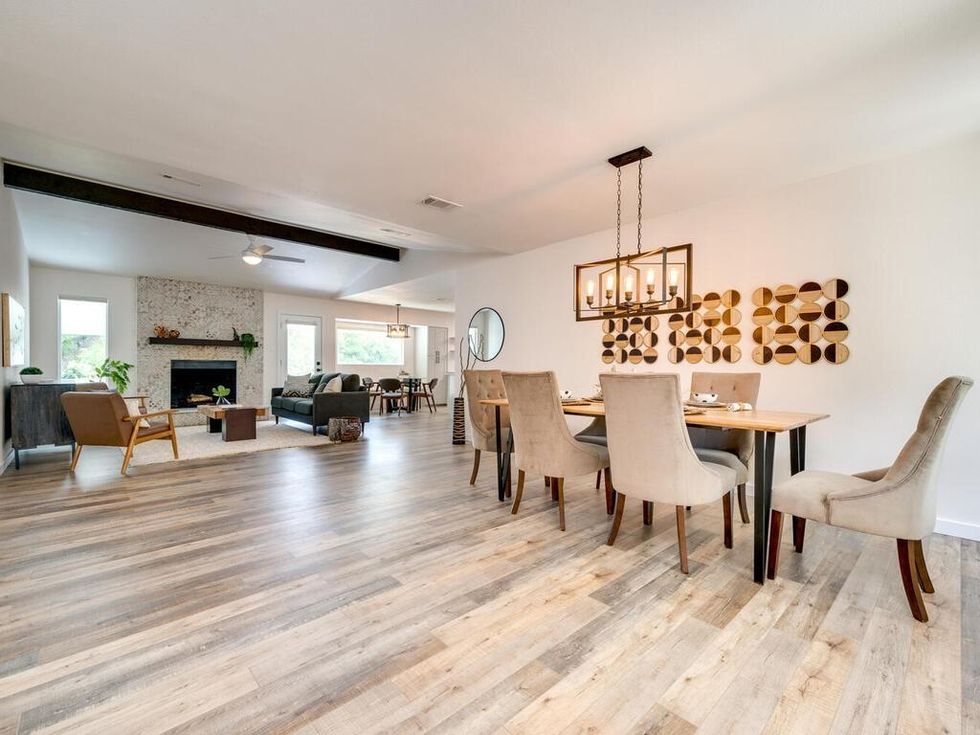 A retro-on-the-outside, single-story home was built in 1973 but has been given a full modern update on the inside. The three-bedroom, two-bathroom, 1,676-square foot home is situated on a half acre of land, complete with an above-ground pool and covered porch to keep you shady during the oppressive heat. Inside, you'll walk directly into an open living and dining area, which features a floor-to-ceiling tiled fireplace, that leads to the breakfast nook, and kitchen with mosaic-tiled backsplash and a built-in wine rack.
This listing is held by Derek Peterson with Compass.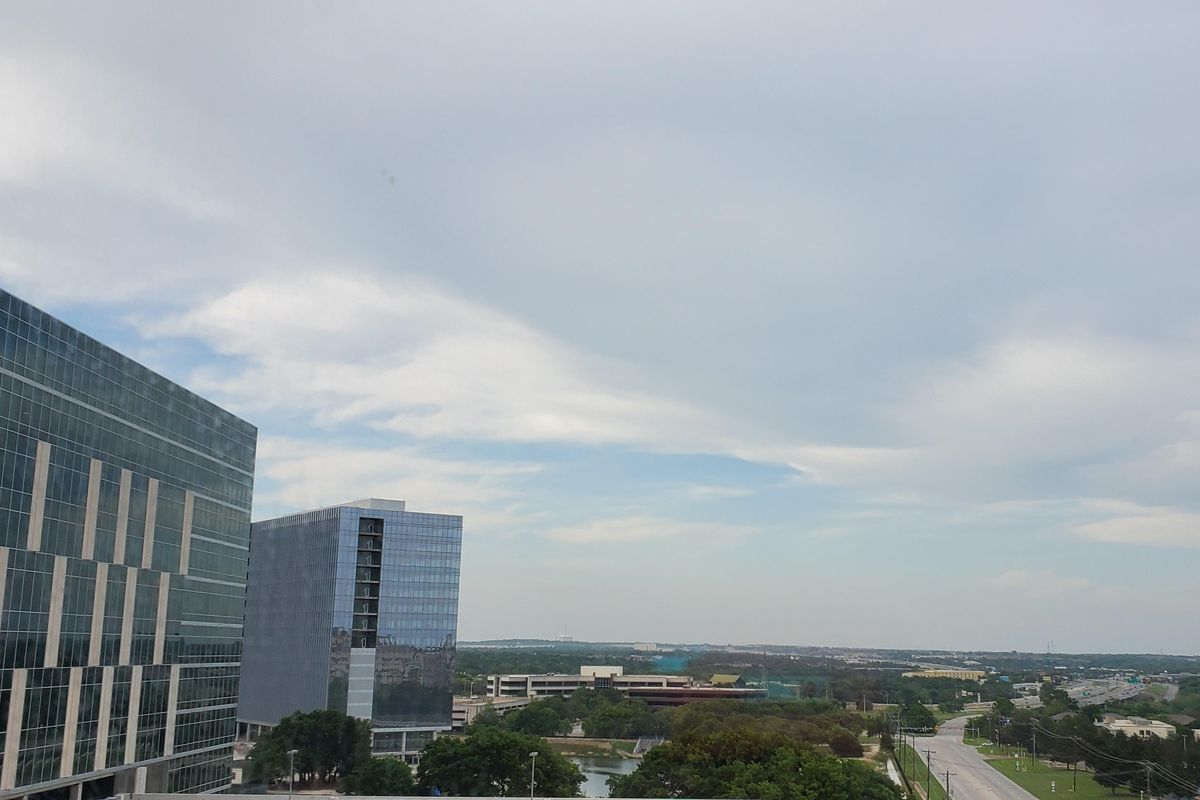 The Domain will be getting its tallest and largest building yet.
According to the Austin Business Journal, a 26-story tower known as Domain Central 1 is set to have 456,000 square feet of rentable space, more than 10,000 square feet of retail space, an amenity floor and a terrace on each office floor.
Atlanta-based Cousins Properties is behind the tower, though it's uncertain when shoppers and office workers can expect to see the finished building.
In a recent earnings call, company leaders noted material and construction costs have increased, indicating work on the tower might not start this year as filings indicated. If the timeline does stick to plans indicated in filings, construction would start in November and reach completion in June 2025.
While the final price tag could change, Domain Central 1 has an estimated cost of $143 million.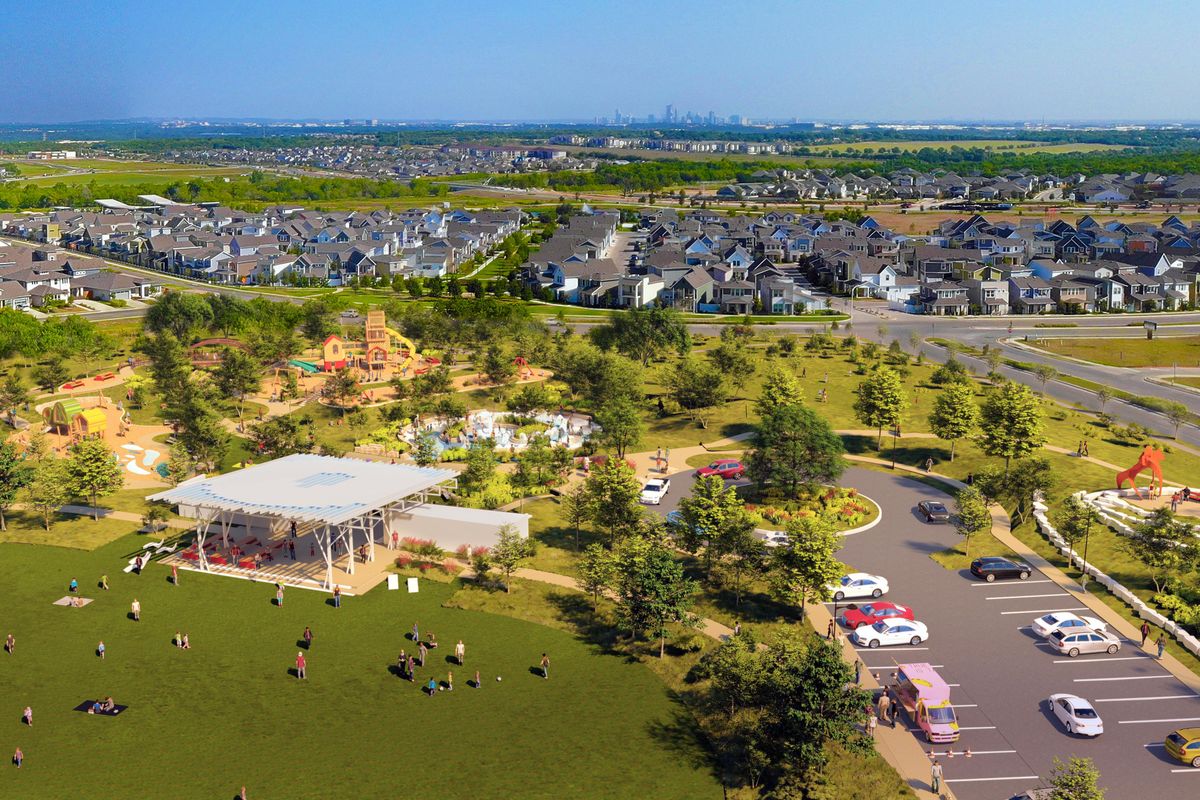 East Austin's Easton Park community is getting a new, $13 million green space and "cultural oasis."
Brookfield Residential Properties broke ground on the upcoming 25-acre Skyline Park within the master-planned community, 7604 Skytree Dr., on Wednesday. It anticipates the park to be complete in 2023.
What's in store?
Two playgrounds

One for children aged 2-5 and the other for older children

An open lawn and preserved green space
Public art installations
A splash pad
A bridge connection resembling the Pennybacker Bridge
Downtown skyline views
The park is located 2,300-acre Easton Park, which is located 12 miles away from downtown, and developers hope to host live music, food trucks and movies in the park once it is complete.
Brookfield Vice President of Land Matt McCafferty said the park will provide the community with "a vital space for play, events and programming."