Get connected with our daily update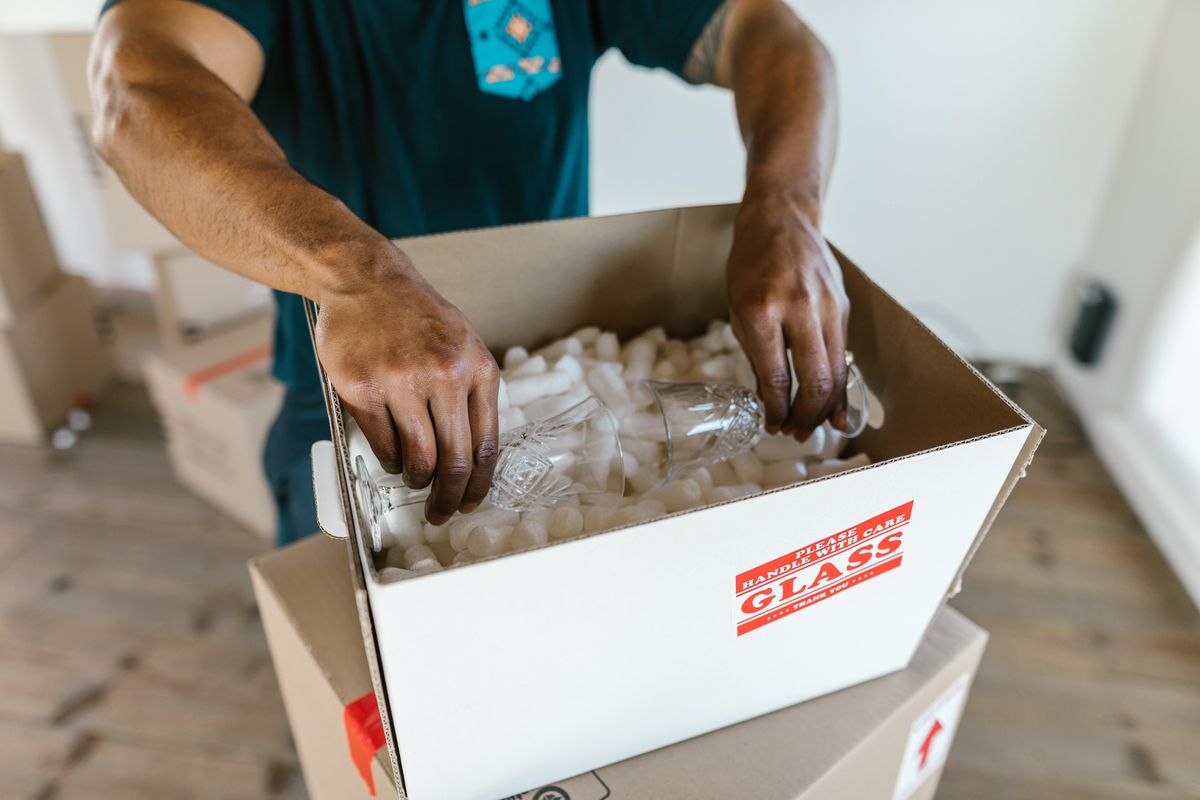 Introverts and personal space lovers may not want to make the move to Austin anytime soon: The Texas capital saw a bigger increase in one-bedroom rent prices than almost any other U.S. city in April, according to a Rent.com report.
Austin's one-bedroom rent has more than doubled—a 112% increase—from April 2021 to 2022, the report said. Only Oklahoma City saw a higher year-over-year increase with a 133% jump.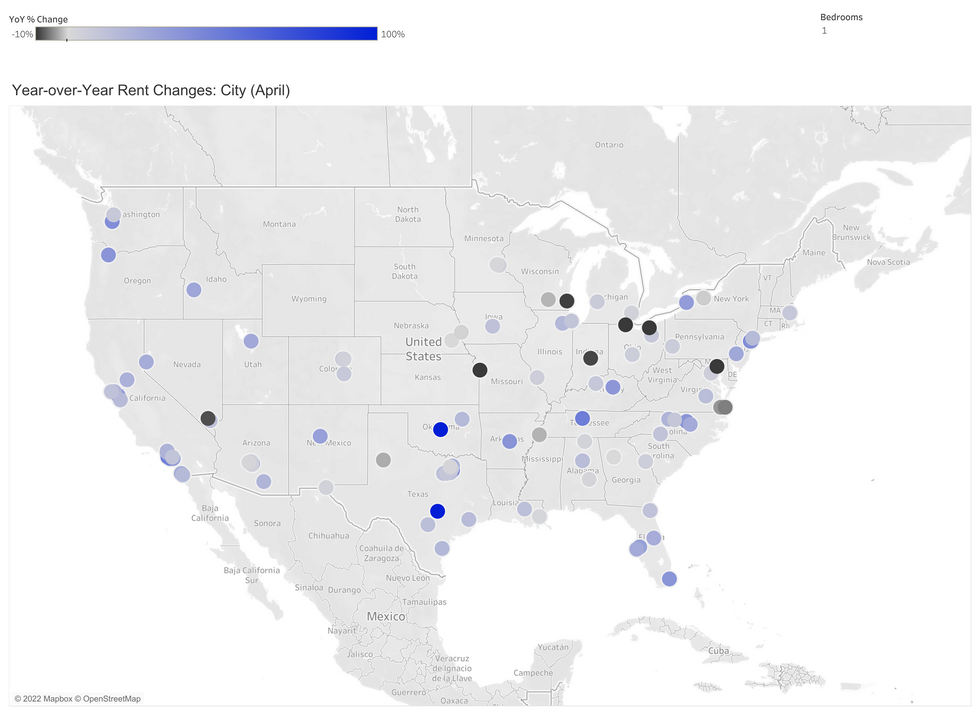 Austin also had the fourth-highest increase in two-bedroom rent, with a 50% increase in the past year. The city joined a nationwide trend where rents were up 8.3% year-over-year across the U.S, a trend exacerbated by a 6.2% increase in inflation in the same time period.
But "not everyone is experiencing inflation the same way," Redfin Deputy Chief Economist Taylor Marr said in the report, and a brunt of the load has gone to cities with more move-ins. While over 90% of state rental markets increased in the last year, that jump was seen most in Sun Belt states, including Texas, Arizona and Florida.
Even with breakneck increases in rent, however, Austin's rent prices still haven't cracked the top 10: the city's one-bedroom apartments are the 12th most expensive in the nation with an average price of $2,918. Meanwhile, its two-bedrooms fall behind Texas cities Frisco, Dallas and Plano and come out 34th on the list with a $2,302 average monthly rent.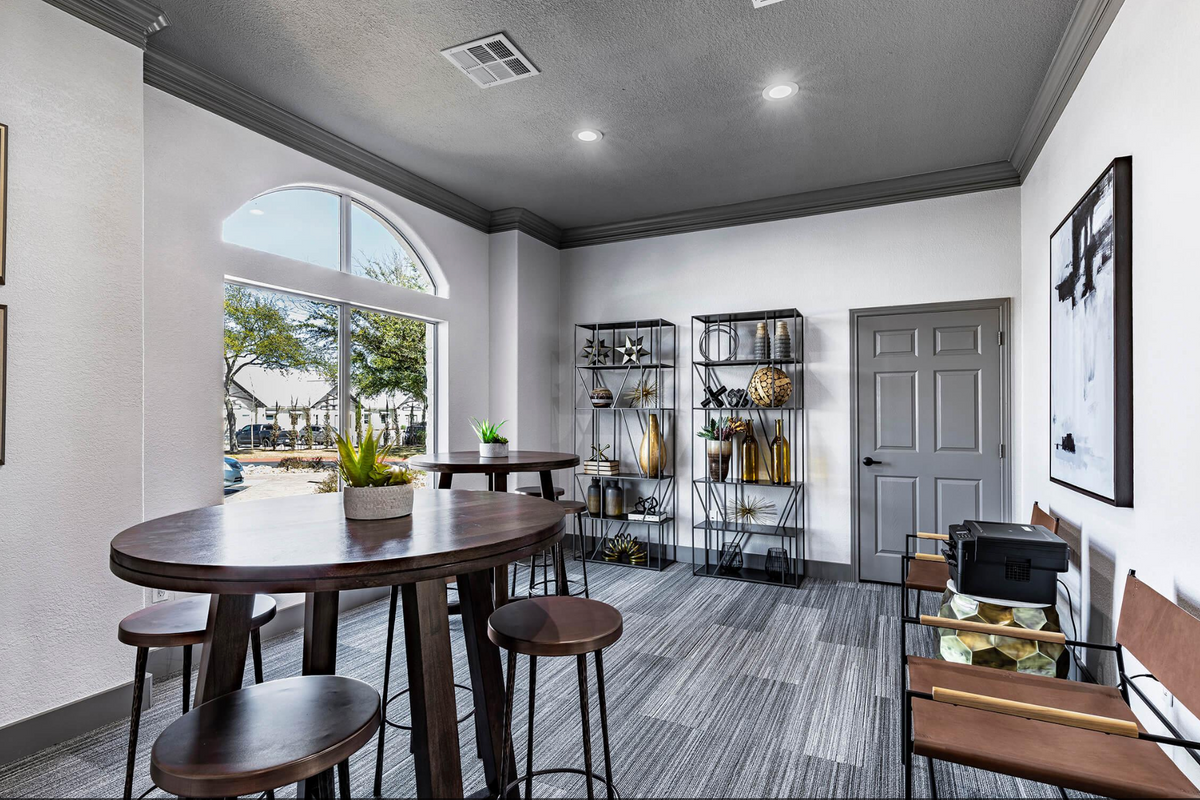 It is moving season Austinites, have you picked out a new home?
With some of the most expensive rent in the country—$1,735 per month on average in Austin according to RentCafe—you're going to want to search for any apartment discounts you can get.
Don't move without weighing your options. Here are nine average-priced apartment complexes around the city with specials going on right now.
"Where else would you want to live where it's 93 degrees out, gloomy and smells like queso?" Trevor Wallace said.
TheCalifornian comedian poked fun at new Austin move-ins with $2,000/month dumpsters, plenty of Austiny quirks and an ode to Texas weather in a viral TikTok last week.
Over 1.8 million viewers have seen the video since it was posted on May 5. The post, which channels the woes of some Austinites—and the onslaught of "cool kids" that move in from his home state every day—has more than 275,000 likes as of Tuesday.
Austin's skyrocketing rents were on full display in the video as Wallace approached a dumpster that he claims goes for just $2,000 a month on Zillow ("and it's got a sunroof").
The comedian, who has gained 7.6 million TikTok followers for his often-douchey, clueless characters, also took aim at Austin's culture with these quick-witted quips:
"When we move here, what color do you think you're going to dye your hair?"
"Did you know if you say brisket three times fast, you'll actually shit your pants!"
"I'm actually growing out my mullet right now."
"What's my love language? Girls in a pink cowboy hat."
Wallace also commended the southern city's summertime weather. "Today's weather forecast—a Rainforest Cafe that caught on fire, which is pretty good for us," Wallace said in the skit.
Austin landmarks, including the Texas Capitol and Sixth Street, were on full display as Wallace satirized both Austin's queso-obsessed food scene and recent move-ins in one clever stroke.
"You don't know what queso is? (Laughs in clogged arteries) must be from Fort Worth," Wallace said. "That's in Texas, right?"
Wallace also took a jab at Austin's live-in comedian Joe Rogan, its public transportation and the tendency to see a few too many guns for a Californian's comfort in downtown Austin.
"New York has subways, LA's got Ubers, Austin's got scooters... and shooters," Wallace said. "Welcome to Sixth Street!"
In true Austinite fashion, many residents joined in on the lighthearted jokes against their city in the comments, while others took on the age-old duty of asking no more move-ins to make their way to Austin.