Get connected with our daily update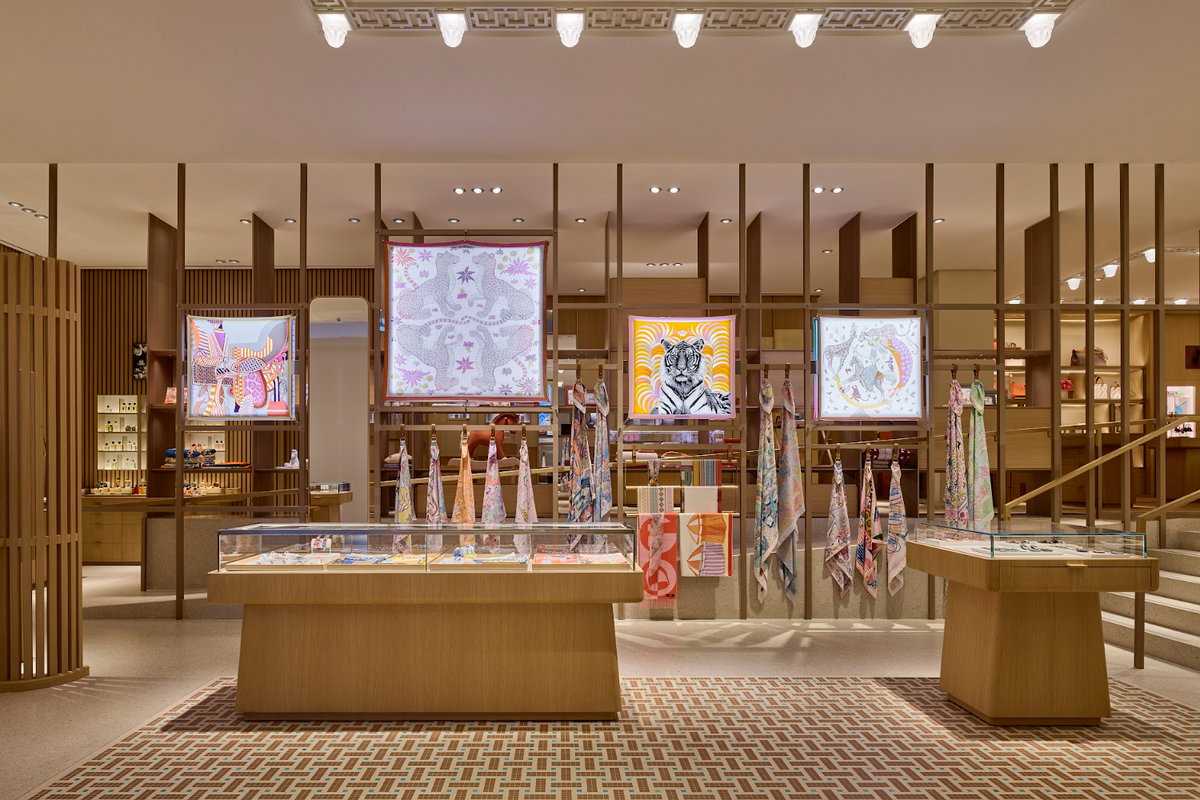 The hip South Congress strip is getting a dose of ultra-luxury class as Parisian fashion brand, Hermès, opens this weekend.
The high-end retailer, creator of the iconic Birkin bag that can run upward of $100,000, is opening its two-story shop on Saturday in proximity to other luxury stores in the Music Lane development on South Congress.
Hermès chose Austin for its third Texas location and first in Austin last year, putting the capital city on the fashion map. However, some fear the opening as a sign of a changing identity for South Congress, a once scrappy home for creatives turned luxe haven.
The company says it chose Austin because it is one of the fastest-growing cities in the U.S and is home to live music and tech festivals that draw an international audience year-round.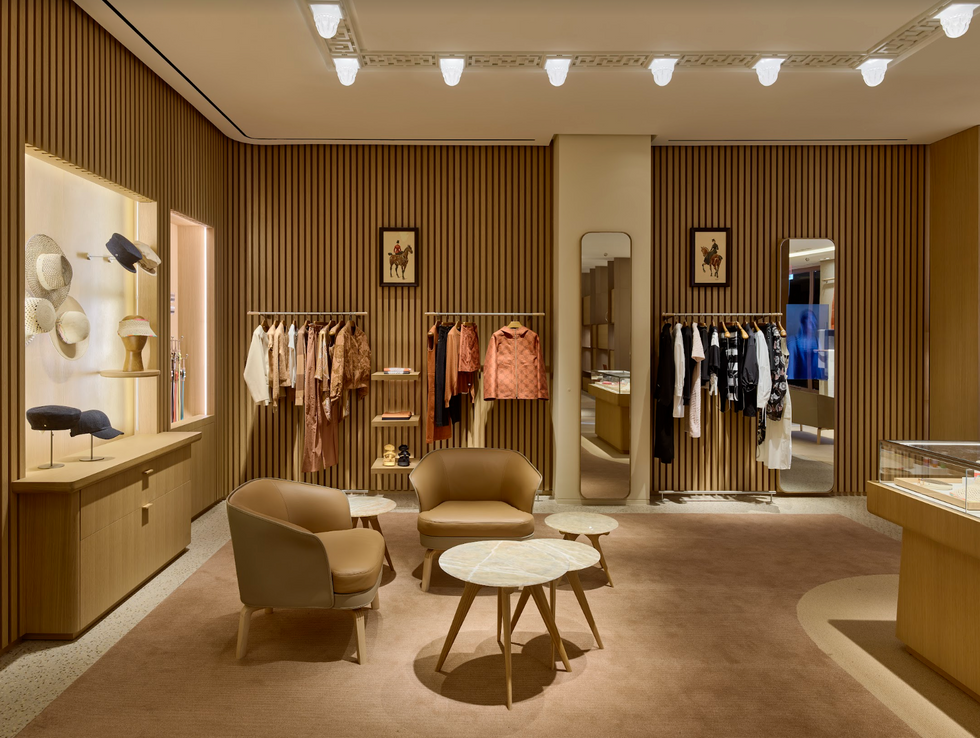 Past the silk scarves at the front of the store, you'll find a ramp that connects the first floor's perfume, beauty, jewelry and watch collections to the upper level.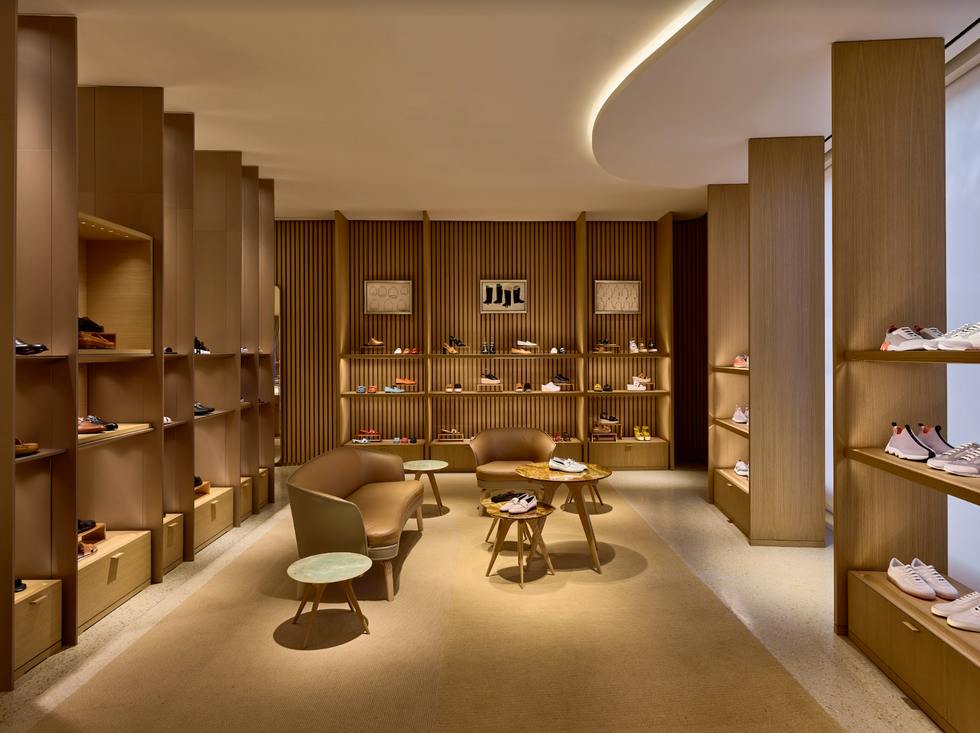 On the upper level, you'll find the equestrian and leather goods and a large shoe salon.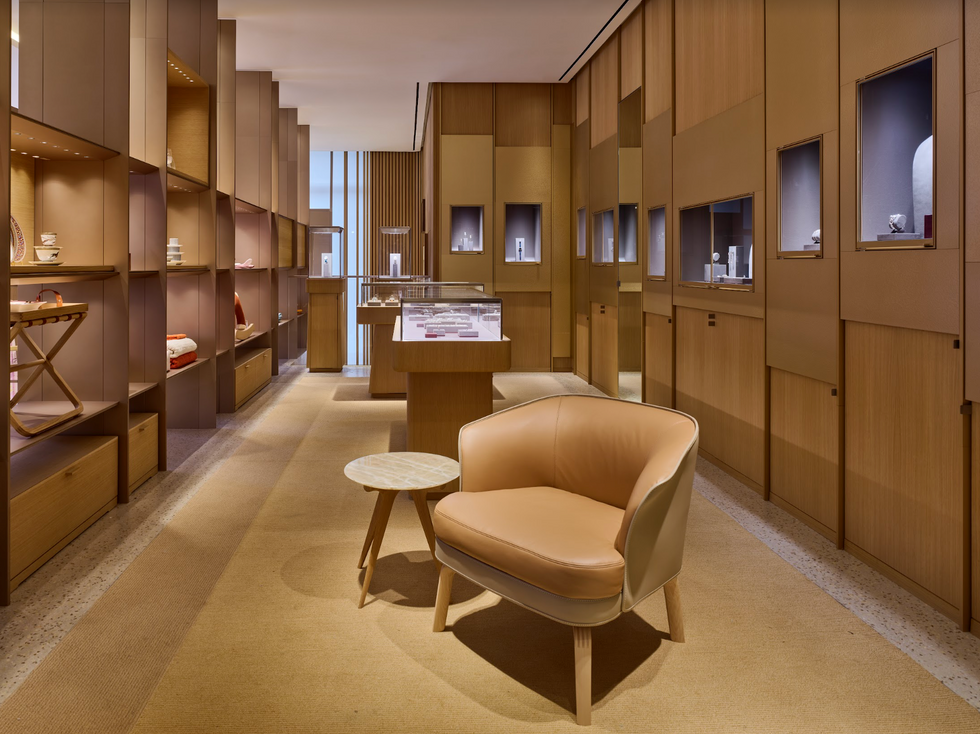 Hermès is also incorporating an Austin flare with local art from Sophie Roach and Laura Lit.
"We are excited to join the local community with our new South Congress Avenue boutique, which will become our third store in the state," Robert B. Chavez, Hermès USA President and CEO, said. "We look forward to introducing the beauty and quality of our artisan-made collections to Austinites, who appreciate creativity, culture and individuality."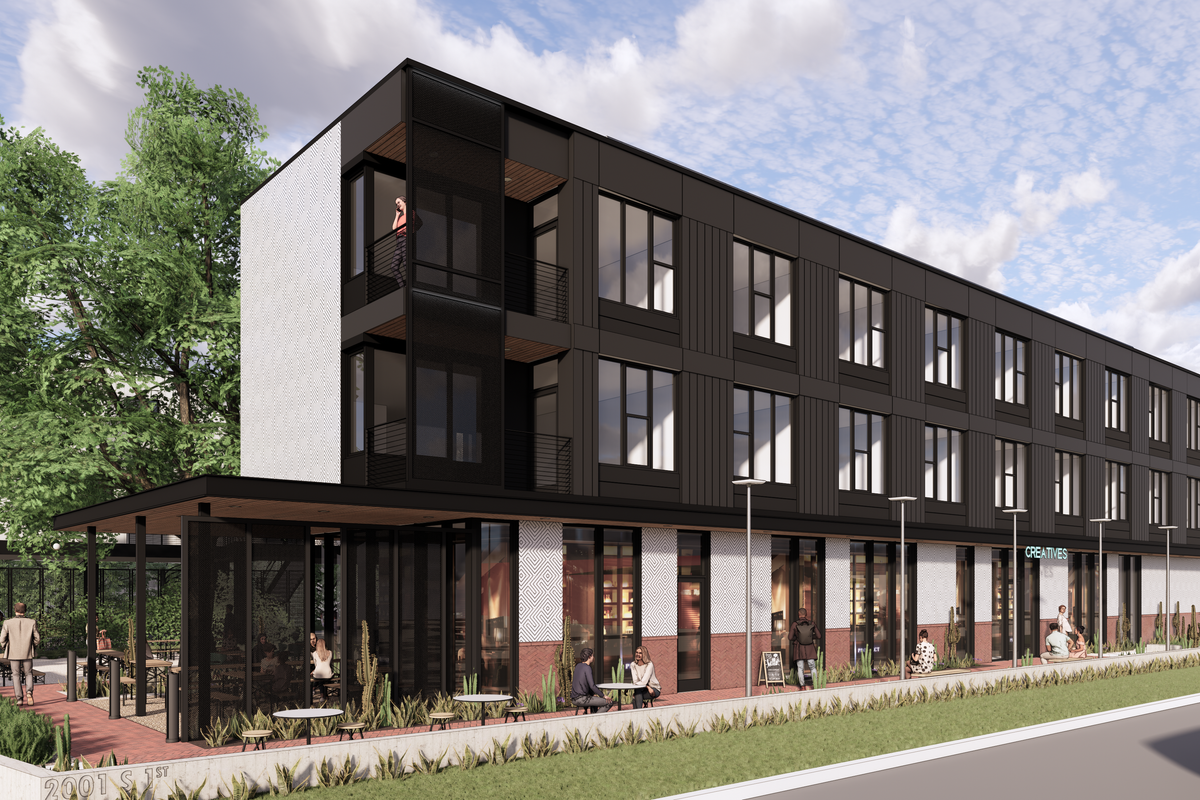 More micro-units are coming to Austin, this time with South First apartments that will include retail and commercial space on the ground floor.
Known as Bruno, the building will have 38 studios and four one-bedroom apartments available for rent.
"Bruno is one of only a handful of micro-unit developments in Austin and the only one in South Austin with such proximity to downtown," said Ross Wilson, Austin and San Antonio Division President of StoryBuilt, the Austin-based real estate developer that will manage the apartments.
For renters who like the "micro" in micro-units, the smallest size apartments will be 308 square feet. StoryBuilt says these units are an attractive option for the "urban dweller that values a vibrant neighborhood and access to the city around them."
With an average unit size of 411 square feet, the largest will be 703. Pricing will be released closer to the completion of the units, which is expected to happen in the second quarter of 2023 after starting construction at the end of this month.
Bruno will include four affordable units to be leased to people earning 50% or less of the median family income. In the 2021 fiscal year, the Austin-Round Rock metro area had a median family income of $98,900.
Micro-units are gaining steam in Austin. Last month, another Austin-based developer announced plans to build micro-apartments in East Austin, with the smallest units there being 252 square feet.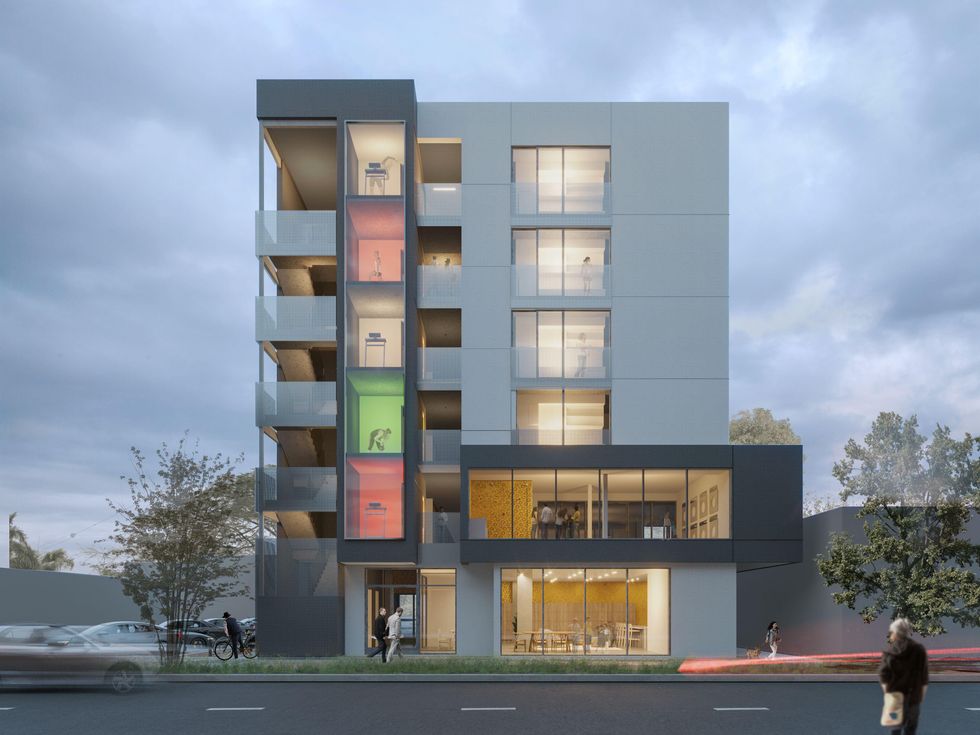 A rendering of an East Austin micro-apartment complex with an expected 2023 completion. (Mark Odom Studio)
StoryBuilt has purchased additional property on South First Street that it plans to develop into a mixed-use development with residential, commercial and retail.
The Bruno micro-units are StoryBuilt's fourth South First project and continue the developer's tradition of naming communities after a rescued animal or employee pet. This pet followed one of the company's employees back to the office one day, and when an architect met Bruno, StoryBuilt said it was "love at first sight." The architect adopted him when no owner came forward.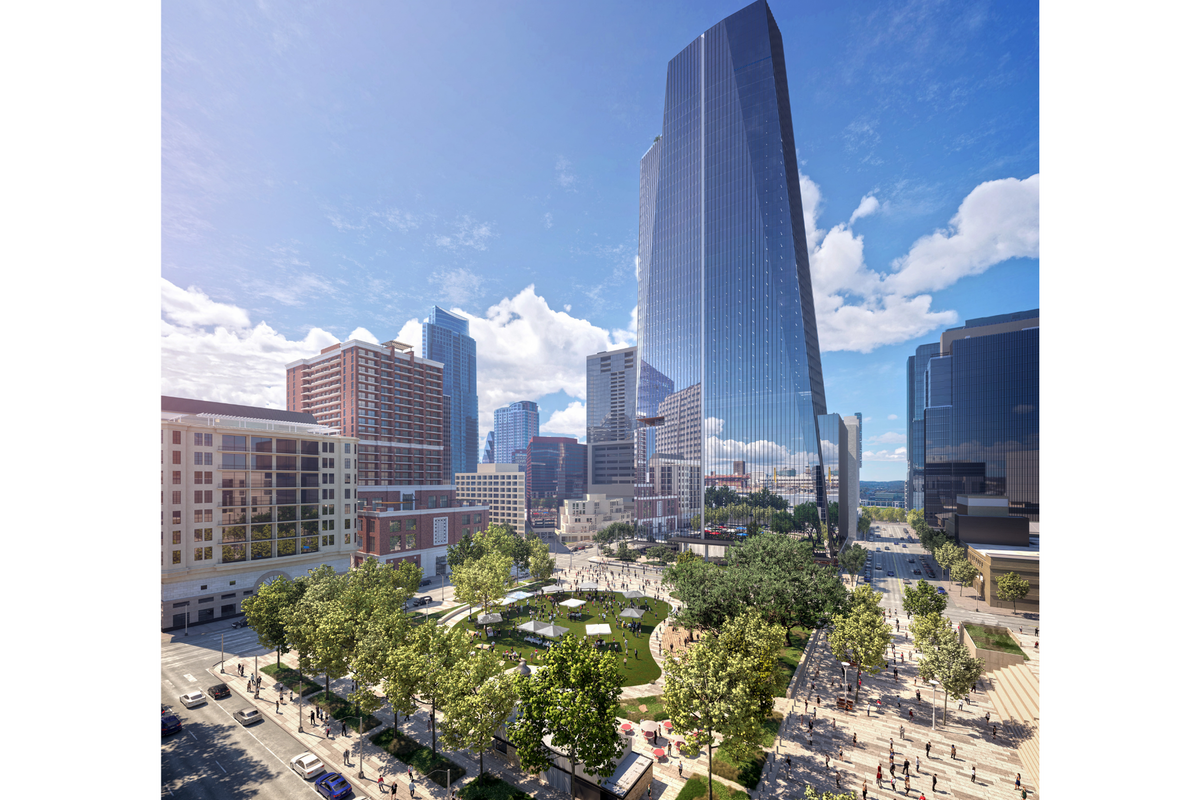 A 48-story office tower that will include a public plaza, restaurants and retail is set to break ground in the coming weeks across from Republic Square.
Known as The Republic, the building has secured its first major tenant who developers say will have an opening to a full block of park space and a private terrace on each office floor.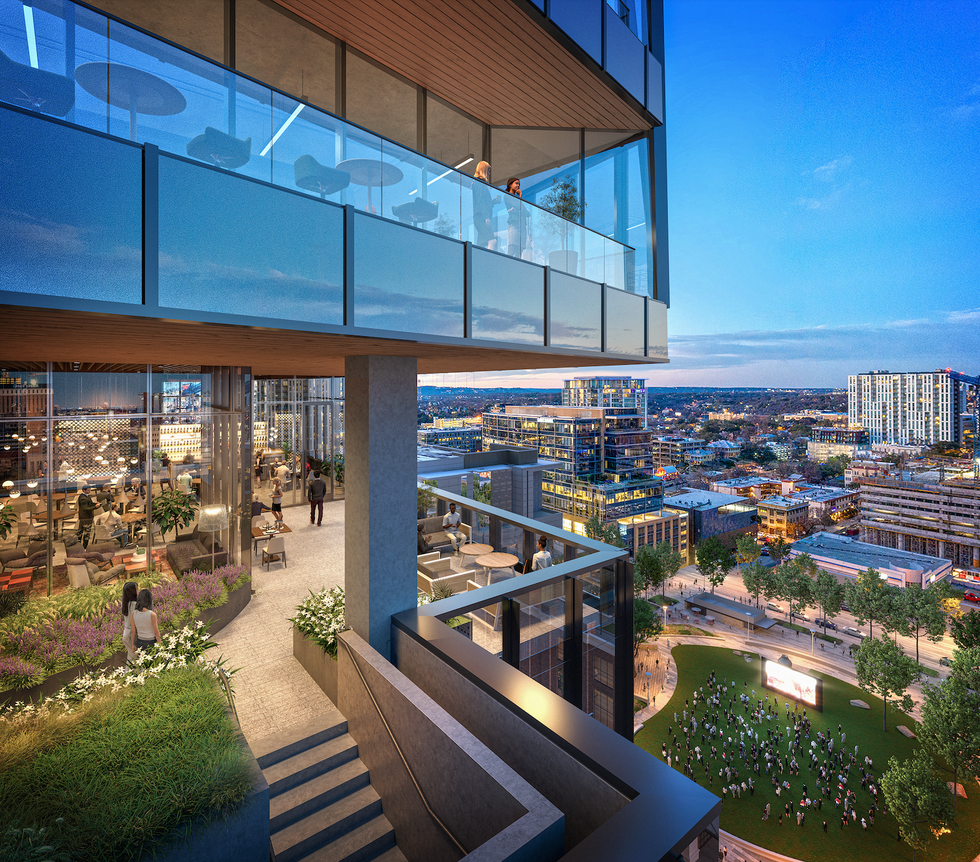 The developer, Lincoln Property, boasted about how the building will allow visitors to be "immersed in the beauty of our city."
"The building represents Austin's spirit and dynamic lifestyle—and we believe The Republic will be a modern hub for top talent," said Seth Johnston, Senior Vice President of Lincoln Property.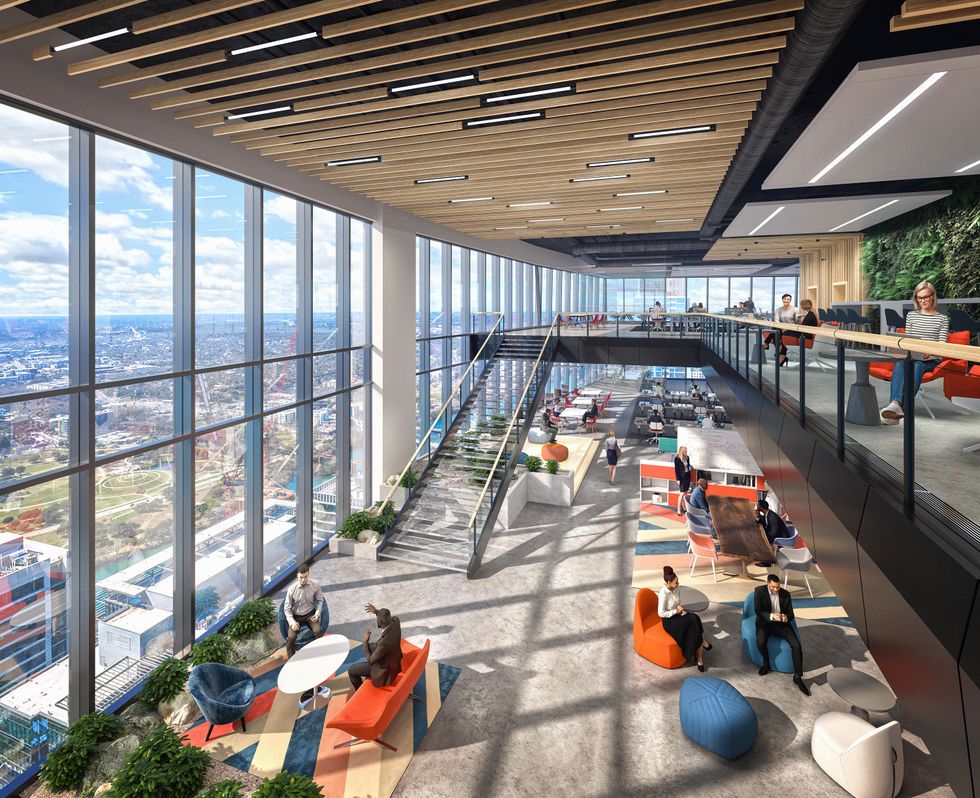 Office space downtown has been booming this year as workers return to the office at a growing pace. The Republic's developer's noted that the tower is prime for a new corporate headquarters or companies looking to expand to the capital city. As Austin carries its reputation as a tech hub, developers are also eying certain designs that are high in light and nature to draw tenants.
The Republic will feature a 19th floor amenity level with indoor and outdoor space that includes conference rooms, fitness center and spin room, club room with a lounge and bar and an outdoor terrace covered by shade canopies. Plus "sweeping views" of Lady Bird Lake.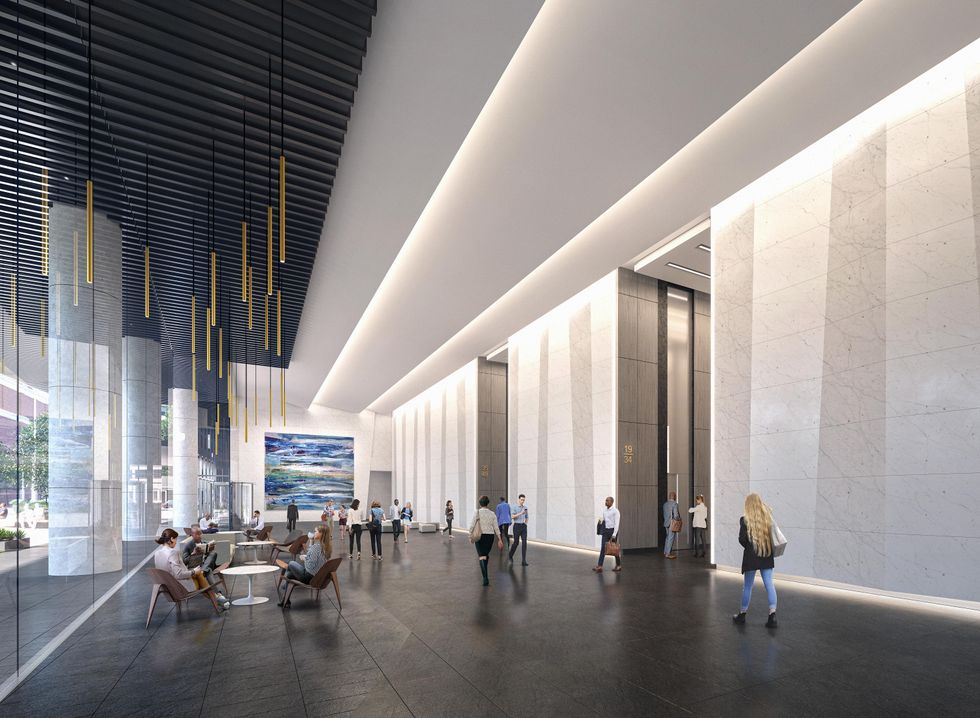 The building's developers noted the downtown grid was established when Austin's first land lots were sold at Republic Square in 1839. Their way of building on that legacy is through the green public plaza that will act as an extension of the park.
More amenities include those for bikers, who will have access to a private elevator that leads to a secure storage space for 350 bicycles and a spa-quality locker room with showers.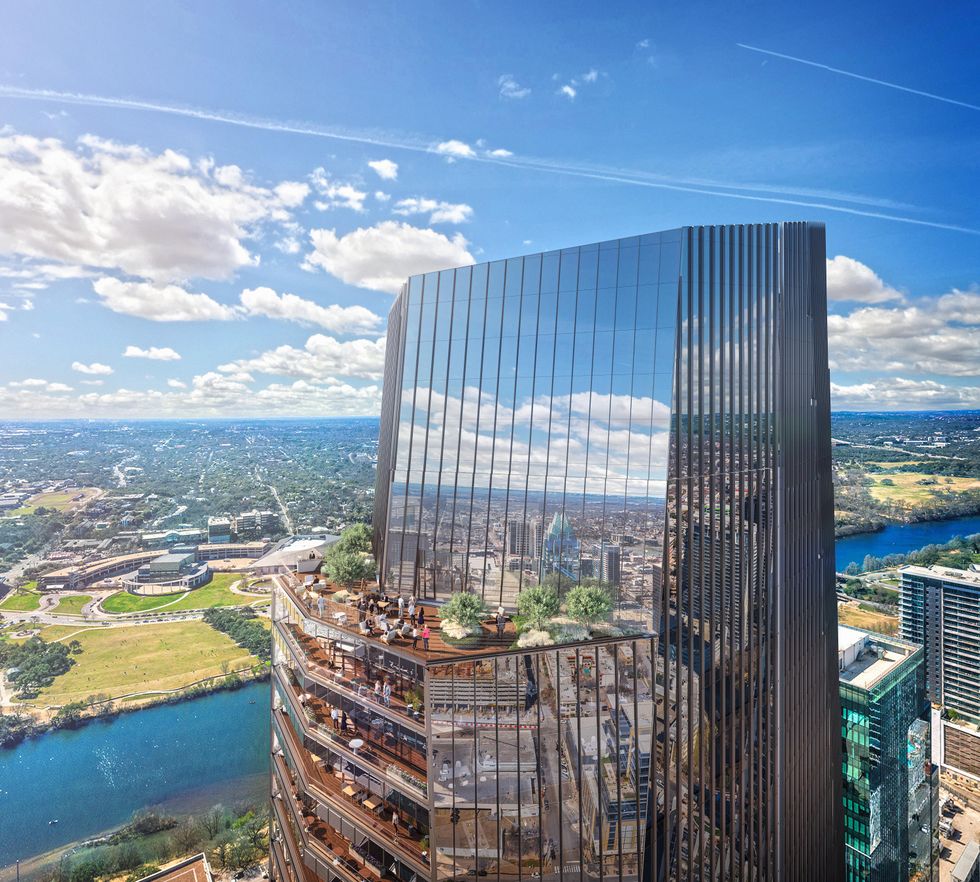 Lincoln, headquartered in Dallas with offices in Austin, has had a downtown focus with projects like Sixth and Guadalupe, 5th + Colorado and 100 Congress. Along with co-developer Phoenix Property Company, Lincoln partnered with San Francisco-based DivcoWest on this latest tower.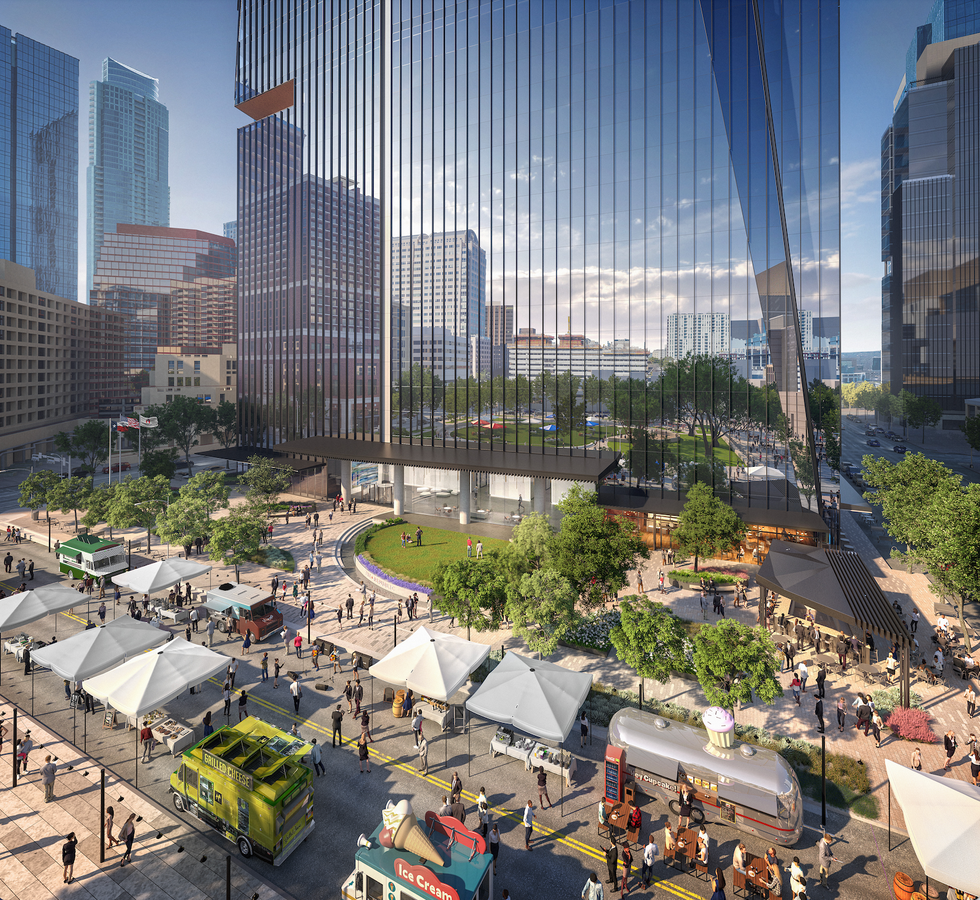 DivcoWest Senior Managing Director Michael Provost said this project was particularly compelling given the park and outdoor amenity space.
"DivcoWest continues to make Austin a key part of its long-term investment strategy given the city's tremendous job and population growth, ability to attract a talented workforce, and long-term focus on sustainability and green space," Provost said.