Get connected with our daily update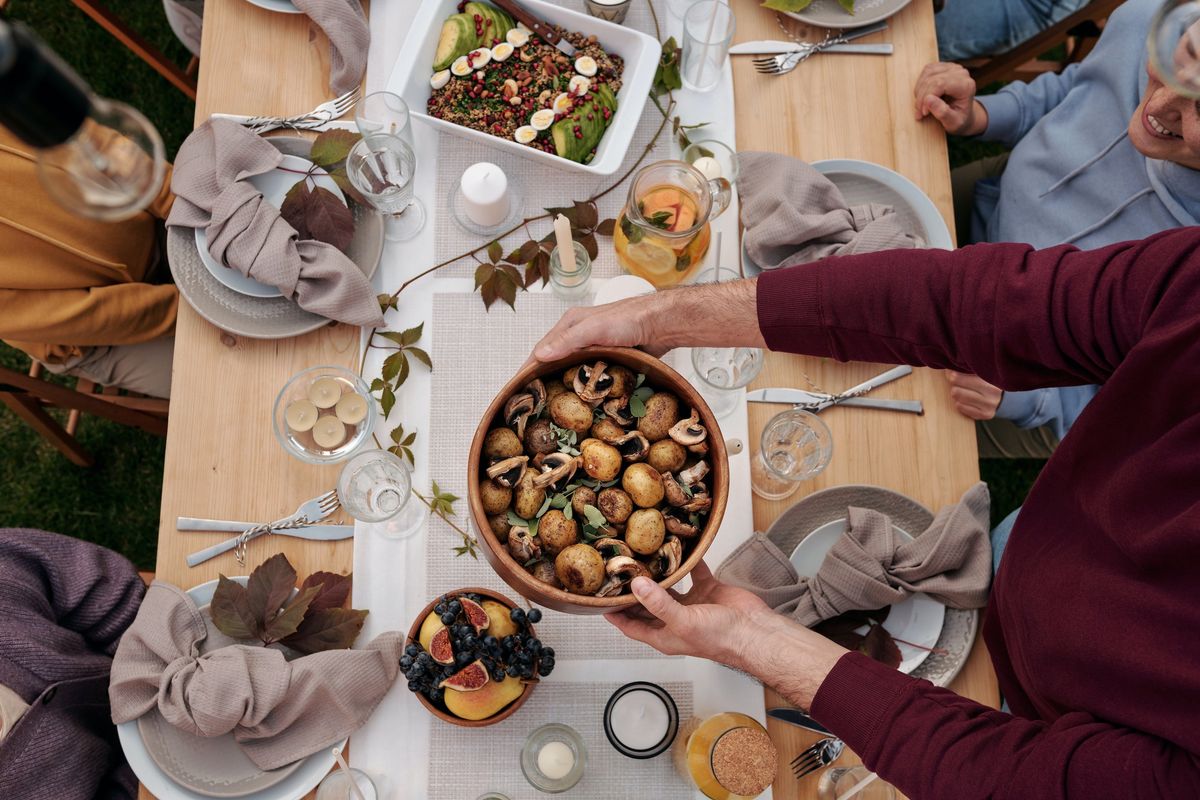 (Pexels)
Local health officials repeated their request that Austinites not gather this Thanksgiving and recommended that Travis County schools return to virtual learning in the week after the holiday in an attempt to mitigate the spread of COVID-19.
"The safest thing that we can do right now is not gather indoors in groups with people who we don't live with," Austin-Travis County Deputy Medical Director Dr. Jason Pickett said on Tuesday.
Austin Public Health announced it will send an emergency alert to residents who have registered with the Warn Central Texas emergency notification system on Tuesday afternoon, asking them not to gather outside their households on Thursday.
For those who are planning on ignoring this advice, there are certain modifications that will help reduce the risk of COVID-19. Pickett recommended staggering visits to avoid large groups, gathering outdoors instead of indoors and wearing masks.
"We understand … there are people who are going to (gather) no matter what we say," he said. "I want to have those folks consider ways that they can reduce the risk."
In another effort to slow spread, APH recommended area schools delay a return to in-person learning "so that anticipated increase in infection that we will see in association with Thanksgiving has time to declare itself … before we start getting people together in larger groups," Pickett said. Some school districts, such as Austin ISD, have already floated the idea.
Although COVID-19 does not appear to be spreading in the classroom environment, where masking and social distancing are observed, local cases have been traced to extracurricular activities, such as sports, and carpooling.
The number of cases reported at area school districts increased slightly last week, up to 87 from 82 the week before.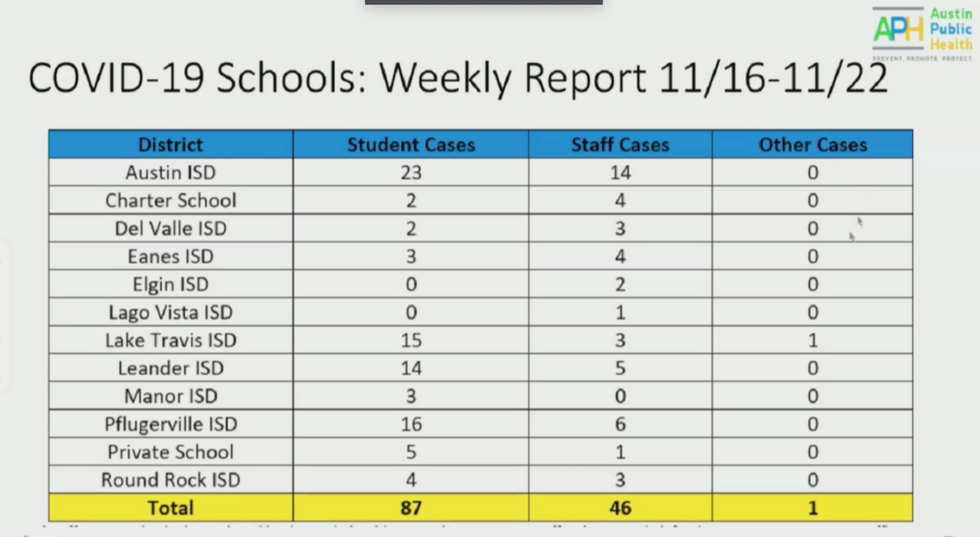 (Austin Public Health)
Overall, local trend lines continue to point to a worsening surge.

Travis County is reporting an average of 284 new confirmed cases each day, up from 198—or 43%—a week ago. Hospitalizations are also on the rise, with an average of 35 new COVID-related admissions each day, up from 30 a week ago.
Local health officials are concerned about hospital capacity, despite what they describe as an adequate supply of beds and other equipment, such as ventilators.
"Our weight limiting factor is staff," Pickett said. "As other (jurisdictions) in the state are surging right now, our ability to increase the number of staff available for the intensive care units is not what it was."
As a result, officials announced last week that Travis County is now at Stage 4, according to APH's risk-based guidelines. At this level, the department recommends residents avoid non-essential travel and, for those at high-risk, gatherings of more than two people.
In more positive news, APH data shows that this year's flu season is "tracking well below" that of the last three years, Pickett said, a change he attributed to preventative COVID measures.
Despite a significant increase in demand for COVID testing ahead of the holiday, APH is also reporting relatively fast turnaround times for results—around 24 to 48 hours, Pickett said.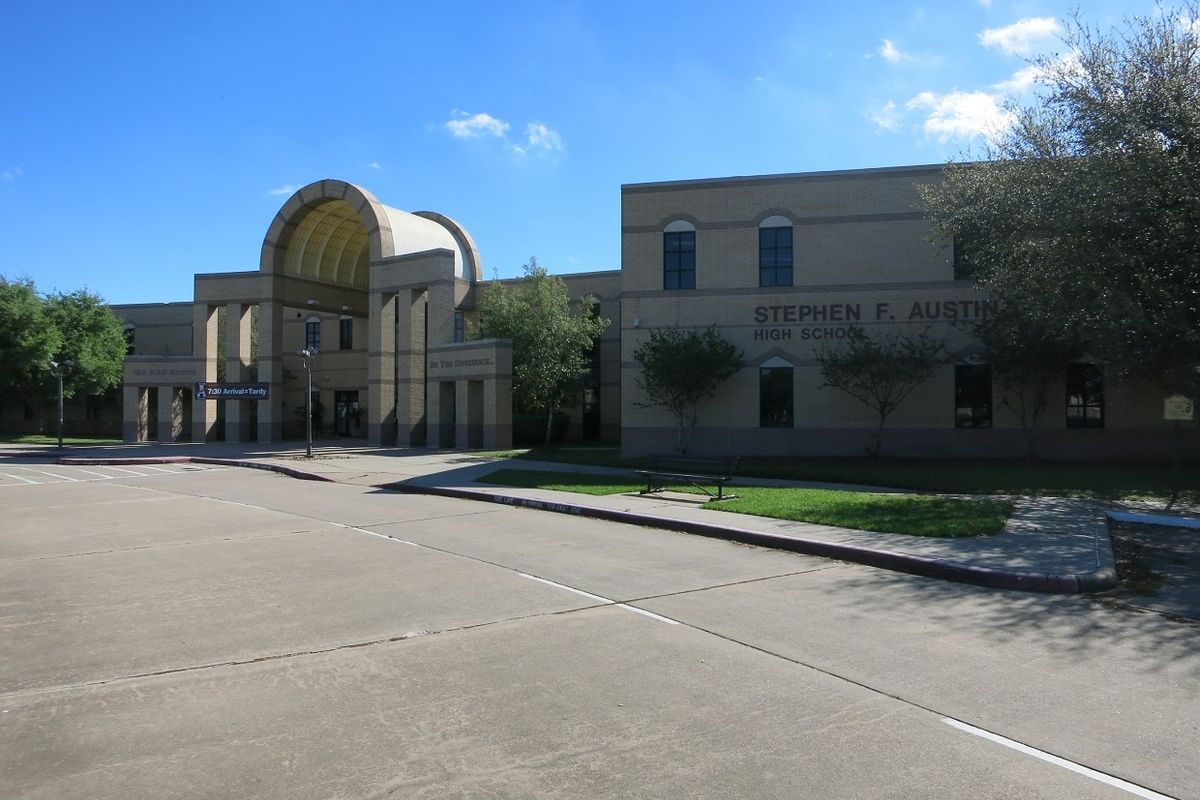 (Djmaschek/CC)
With COVID-19 cases surging in Travis County and a return to Stage 4 of Austin Public Health's risk-based guidelines, Austin ISD is considering a return to remote learning, according to an email sent to parents on Friday.
Austin ISD Superintendent Stephanie Elizalde said the district was "evaluating the option of temporarily transitioning to remote-only instruction" in the week following Thanksgiving and that a firm decision will be announced no later than Wednesday.
Elizalde added that after eight months of the pandemic the district has learned that sometimes health guidelines sometimes call for quick pivots. She also urged parents to have their children bring school supplies home with them today.
Her full statement is posted here.
Between Nov. 9 and Nov. 15, AISD reported more COVID-19 cases than any other school district in Travis County: nearly a quarter of total student cases and more than half of staff cases reported that week, according to Austin Public Health.
AISD also paused in-person learning at Austin High School on Nov. 16, resuming remote-only classes, after school officials grew concerned about the growing number of COVID-19 cases on campus.
AHS was only closed for three days; it was the first and only campus AISD closed again since opening back up. The school also offered drive-thru testing.
Austin-Travis County's COVID-19 dashboard shows that almost 4,500 children aged 1-19 have had the virus with no deaths, and local health officials have said the classroom setting is still safe for children. Most cases have been traced to extracurricular and social activities.
Hospitals in the Austin metro are reporting 79% occupancy, and officials are again sounding the alarm that area ICUs could soon be at capacity if residents don't take more precautions, especially over the Thanksgiving holiday.

Dr. Mark Escott, Austin-Travis County Public Health's interim health authority, said that if Austin isn't careful, "Thanksgiving is going to be bad and Christmas may look worse."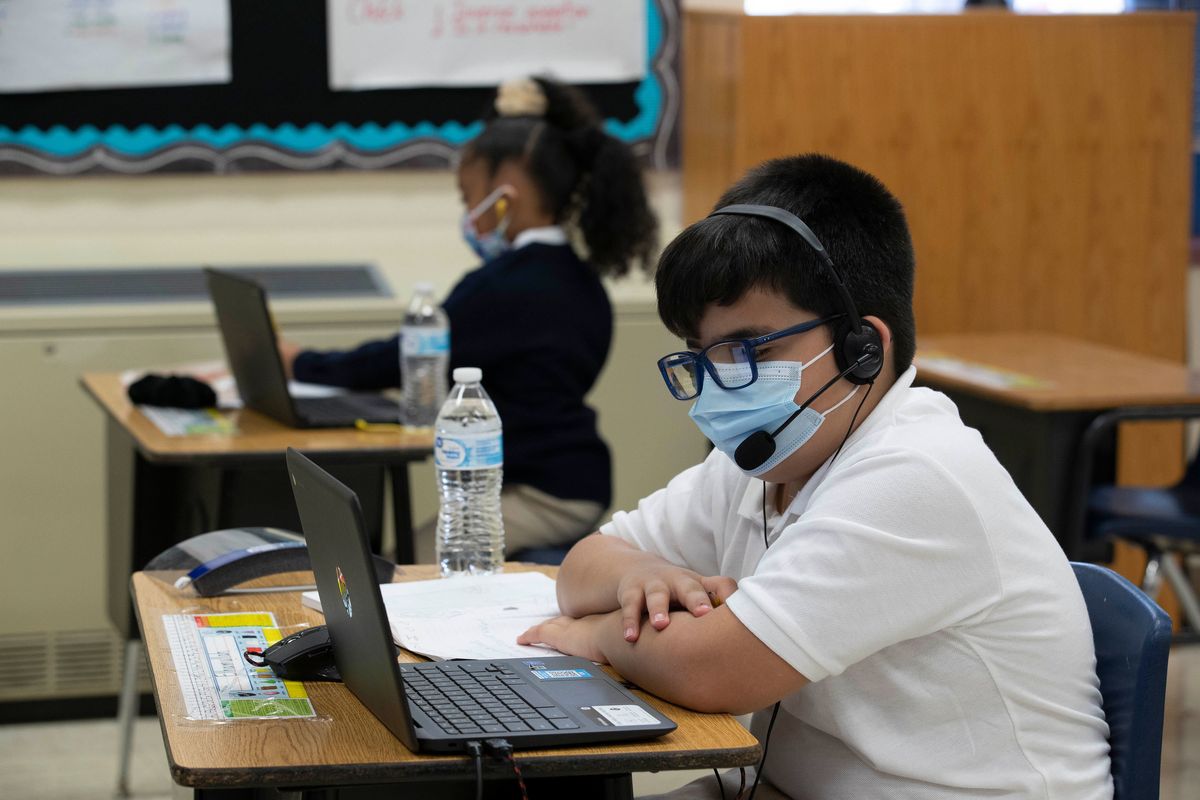 (Bob Daemmrich)
Austin ISD will offer face-to-face, on-campus learning to all students whose families choose to take advantage of it starting on Monday, Nov. 2, in compliance with the Texas Education Agency's guidelines.
To prepare, the district has ordered plexiglass dividers and will install them at all campuses next week, AISD Superintendent Dr. Stephanie Elizalde said at a board meeting on Monday. It is also working to access a supply of rapid tests.
We are now at the front of the line for the rapid COVID-19 tests and are working on having this possibly on hand next week.

The rapid testing is 97 percent accurate and the district would get a supply each month.
— Austin ISD (@AustinISD) October 26, 2020
Despite these preparations, Elizalde said she does not expect a mass return of students to campus.

"I do not believe that on Nov. 2 we will be anywhere near 100% of students reporting to campus," she said.
As of Thursday, 36% of elementary students, 12% of middle school students and 4% of high school students are attending in-person class. Although in-person attendance among elementary students has nearly doubled since mid-October, attendance among middle and high school students has remained relatively flat.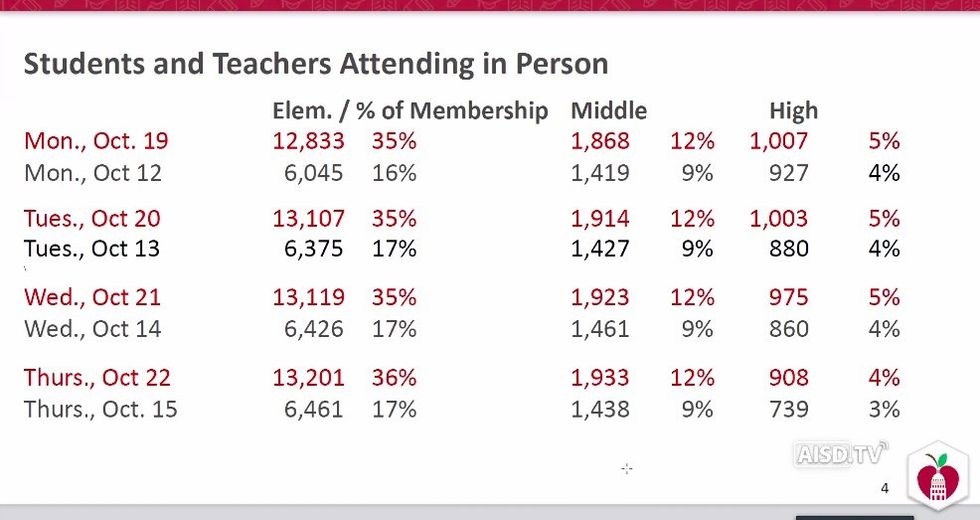 (Austin ISD)
Funding concerns

This is likely to change, however, because the TEA guidelines also stipulate that middle and high school students must offer face-to-face instruction—"making it necessary for students to transition between class periods," according to the district's website—as of Nov. 2 to receive state funding.
This compounds the district's financial woes.
Chief Business Officer Larry Throm told the board on Sept. 28 that an enrollment drop could lead to a state funding shortfall as great as $51.4 million and require layoffs of as many as 232 teachers, among other cost-cutting measures.
Although enrollment numbers improved slightly from late September to mid-October, it remains around 5,000 students shy of its enrollment of 80,621 students last year.
Elizalde has attributed the drop to virtual learning and emphasized that this trend is not unique to AISD.
Teacher accommodations
Since AISD reopened its campuses on Sept. 8, the district has reported 58 confirmed COVID cases. Of those cases, 34 were among employees, 18 among students and six were not attributed.
At the board meeting, Elizalde also addressed concerns about COVID-era accommodations provided to staff.
As of Monday, AISD has granted accommodations to 1,201 staff members. Of those, 756 are teachers.
Elizalde said earlier this month that AISD has granted accommodations to more teachers than either Dallas ISD or Houston ISD, both of which are significantly larger.
These accommodations expire on Dec. 31, Elizalde said, adding that she will share information about the number of accommodation requests for the spring term on Nov. 9.
Education Austin, a union that represents 3,000 district employees and has encouraged its members to pledge not to attend in-person classes, took credit for this in a tweet on Tuesday.
After public pressure, the district has now committed to keeping all approved accommodations in place through the e… https://t.co/SVOHtbdcKr

— Education Austin (@Education Austin) 1603815047.0