Get connected with our daily update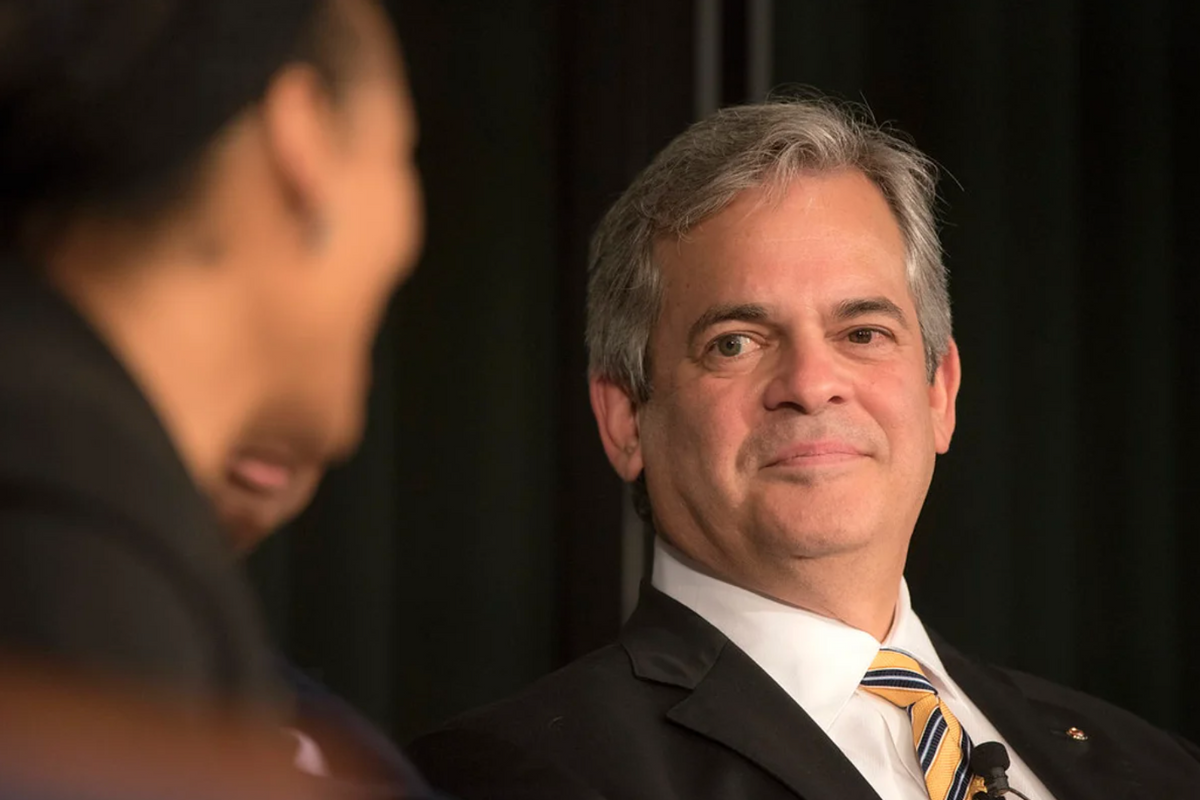 Austin Mayor Steve Adler had seen his star rise over the course of the pandemic, regularly appearing on CNN to discuss the local COVID-19 response and granting interviews to other national news outlets, including Politico. There was also chatter that he might be appointed to a cabinet position in the incoming Biden administration.

So when the news broke that Adler had hosted a small outdoor wedding for his daughter and then flew via private jet to a timeshare in Cabo San Lucas, in early November, he may have had further to fall.
Constituents, supporters, opponents and national commentators have called on Adler to resign, decrying his hypocrisy.
But political experts expect Adler will survive this scandal, following in the footsteps of other politicians, such as California Gov. Gavin Newsom and House Speaker Nancy Pelosi, who have also been caught violating pandemic guidelines but remained in office. The bigger challenge, they say, may arise in future elections, should he run at the state or national level.
"The (attack) ad writes itself," said Dr. Brandon Rottinghaus, a professor of political science at the University of Houston who researches political scandals.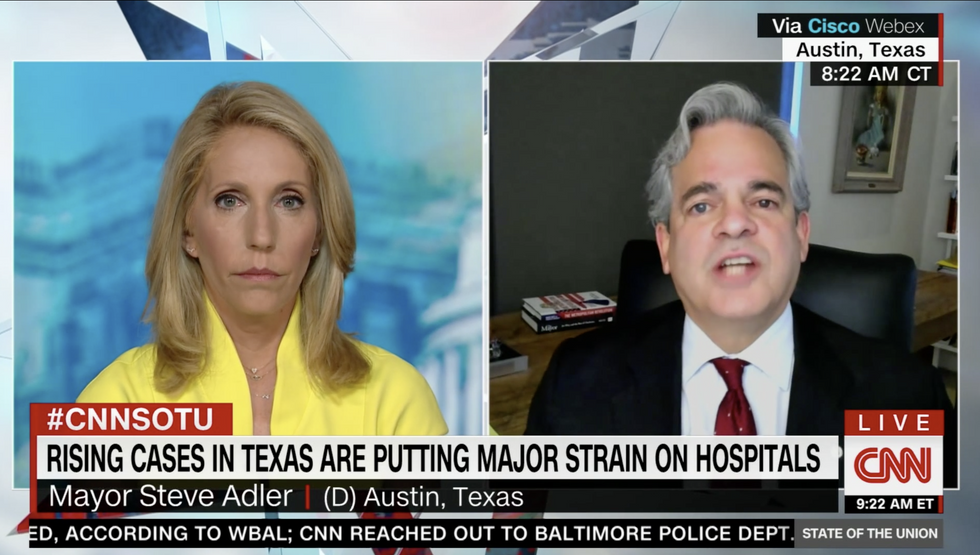 Mayor Adler speaks to CNN about Austin's COVID response in July.
Higher office?

Adler worked as an eminent domain and civil rights lawyer in Austin before being elected to his first mayoral term in 2014. Since then, he has presided over Austin City Council as it transitioned from an at-large system to a representative one, known as 10-1, and tackled contentious issues, from zoning reform and homelessness to the city's affordability crisis and recent protests over police violence.
When Adler made national news, it was generally positive, such as in 2017 when he responded to an email critical of the Austin-based movie theater chain Alamo Drafthouse, which had offered a women-only screening of "Wonder Woman," or endorsed Democratic presidential candidate Pete Buttigieg last year.
Since announcing the cancellation of SXSW in March, Adler has been part of a relatively successful local COVID response. Austin has seen fewer cases and deaths than most other Texas metros, and he and other local officials have led the charge in advocating for stricter state orders, prompting pushback from Republican lawmakers.
With these feathers in his cap, Adler's political future looked bright.
Last month, Texans Democratic Party Chairman Gilberto Hinojosa told the Austin American-Statesman that Adler would "be perfect" for a future Biden cabinet position, such as leading the U.S. Department of Housing and Urban Development or the Environmental Protection Agency. As recently as Monday, Adler said he had spent time with members of the president-elect's transition team.
Many were surprised, then, when the Statesman's Tony Plohetski reported Wednesday that Adler had hosted a 20-person outdoor wedding for his daughter in downtown Austin in early November and then flew to Mexico with some of the attendees for a vacation, all while publicly encouraging residents to stay home.
The news set off a media firestorm, garnering responses from Ted Cruz and Sean Hannity, sparking coverage in national news outlets such as the Associated Press and prompting an apology.
Hypocrites. Complete and utter hypocrites. And don't forget @MayorAdler who took a private jet with eight people t… https://t.co/rhqc6szcys

— Ted Cruz (@Ted Cruz) 1606947703.0
"I want you to know that I regret that travel," Adler said during a Facebook live on Wednesday evening. "I know that others have chosen not to travel under the same circumstances, and I know that in my position I need to send a clearer message."

Dr. James Henson, director of the Texas Politics Project and a lecturer at the University of Texas at Austin, doesn't believe that Adler was ever a front runner for any cabinet positions.
"While the mayor is known in national politics, I doubt he was a top-tier contender for a cabinet position at this point," he wrote in an email to Austonia. "If he was, this series of events certainly wouldn't help."
This is not to say, however, that Adler won't face other consequences.
Future elections
Rottinghaus, whose research interests include recalls of local governments officials, said politicians tend to survive most political scandals. But this one could spell trouble for Adler if he runs for higher office by providing fodder to his critics.
"It's not a complicated policy or legislative arrangement," Rottinghaus said. "It is pure hypocrisy, and that's something that everyone has had to experience or live through given how we all function in the pandemic."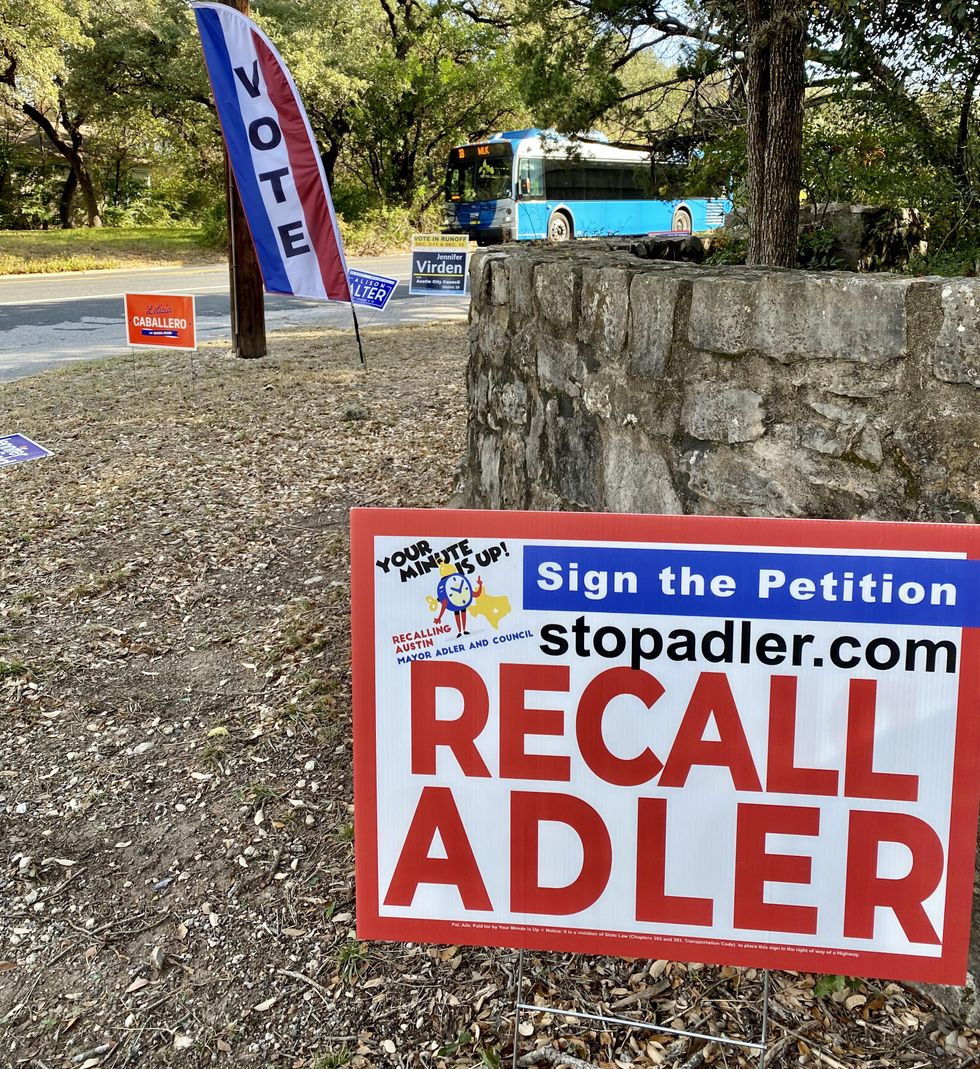 (Austonia)
In the short term, the incident is also likely to energize local political action committees, such as Your Minute Is Up, that wish to see him replaced as mayor.

"What Adler did is basically throw fuel on his own fire," Your Minute Is Up founder Becky McMIllian told Austonia.
The PAC is soliciting signatures for a petition to recall Adler and other City Council members. On Thursday, McMillian set up a table at the Old Quarry Branch library, which is an early polling place for the Dec. 15 runoff election. "People are storming up ... and throwing their pens down and saying, 'I am sick of this hypocrisy. Where do I sign,'" she said.
Despite this ammunition, Rottinghaus thinks the likelihood of a successful recall effort is "very low" for myriad reasons. To start, many voters don't understand recall elections and have short memories when it comes to political scandals, he said.

The increasing tribalism of American politics also means that many will continue to support Adler if it means defeating a member of the opposition.
"People tend to discount the actions of people they already support," he said.
Inter-party politics
Another consequence may be increased opposition to Adler from those to his left.
Dr. Lara Brown, director of George Washington University's Graduate School of Political Management, said politicians who have endured scandals often face more trouble in their primary races than in general elections.
"The question becomes whether or not somebody from your own party says, 'Yes, we could have a better Democrat,'" she said.
Adler could face a progressive challenger who uses this incident as an example of the current conflict among Democrats, with progressives feeling that the party establishment is apathetic toward the working class.
"Democrats are going to have to confront this politically," Rottinghaus said.
This may already be true for Adler.
Some Twitter users chastised him for not only failing to heed his own COVID advice but also using a private jet to do so when many people are struggling to pay their rent or feed their families.
Hypocrite Austin Mayor Steve Adler: "Stay home. Keep those numbers down. This is not the time to relax." This, day… https://t.co/BYjohTmyA3

— SanWren (@SanWren) 1607006813.0
Julie Ann Nitsch, who serves on the Austin Community College board of trustees and was endorsed by the Austin Democratic Socialists of America, was one of many people who commented on his Facebook apology video.

"The poor have to work and get no healthcare," she wrote. "You fly on private jets and throw private parties."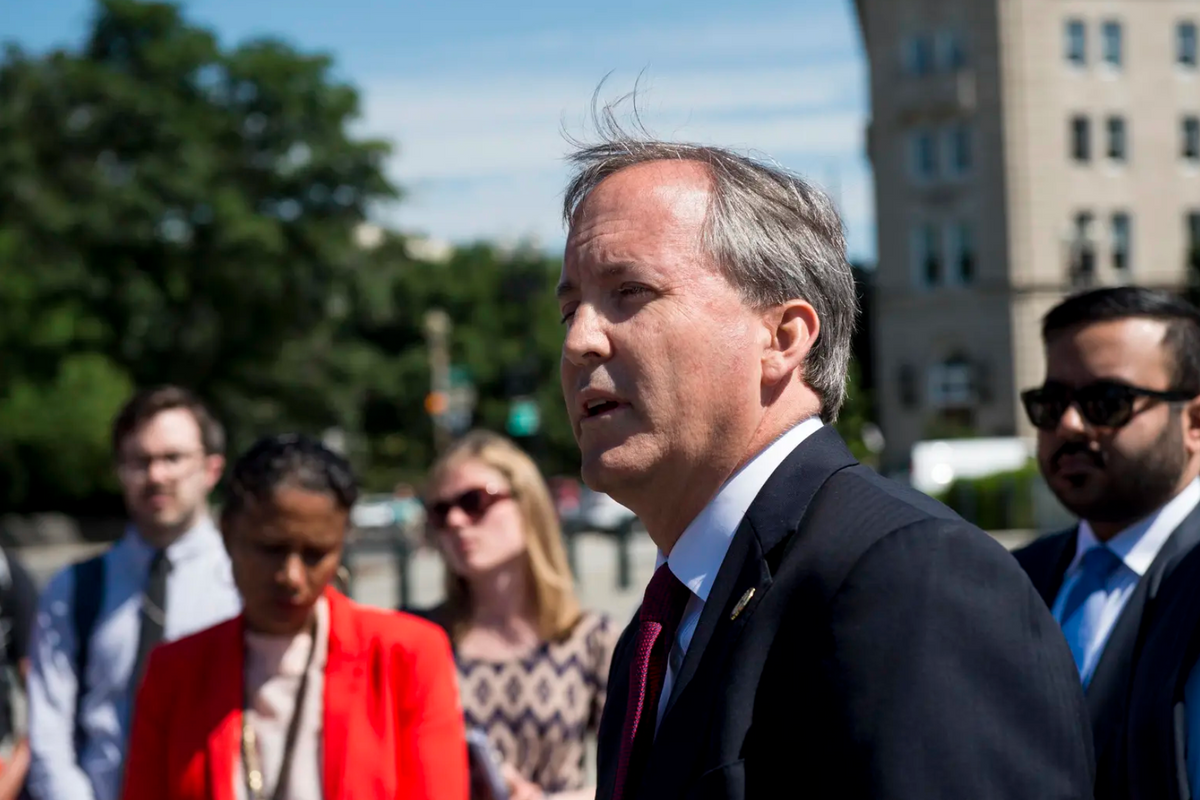 (REUTERS/Bill Clark)
Texas Attorney General Ken Paxton, who came under fire this weekend with allegations of bribery and abuse of office by seven of his most senior aides, will not resign his post as the state's top lawyer, he said Monday.
"Despite the effort by rogue employees and their false allegations I will continue to seek justice in Texas and will not be resigning," Paxton said in a statement.
The statement comes less than two days after top aides with the agency called for a criminal investigation of Paxton, writing "we have a good faith belief that the attorney general is violating federal and/or state law including prohibitions related to improper influence, abuse of office, bribery and other potential criminal offenses."
Media reports have tied the allegations to Paxton's relationship with Nate Paul, an Austin real estate developer and Paxton donor. According to the Houston Chronicle and Austin-American Statesman, former First Assistant Attorney General Jeff Mateer and the other officials felt compelled to act after Paxton allegedly appointed a special prosecutor to target "adversaries" of Paul.
In his limited public statements on the allegations, Paxton has pointed the finger back at the top deputies accusing him of wrongdoing. But Paxton claimed Monday that he was merely investigating a case that had been sent to the agency, as is his responsibility.
"The Texas attorney general's office was referred a case from Travis county regarding allegations of crimes relating to the FBI, other government agencies and individuals. My obligation as attorney general is to conduct an investigation upon such referral," Paxton said. "Because employees from my office impeded the investigation and because I knew Nate Paul I ultimately decided to hire an outside independent prosecutor to make his own independent determination."
Paul is a controversial real estate investor whose net worth Forbes estimated at around $800 million in 2017, whose assets include some of Austin's most prime downtown properties and a smattering of self-storage facilities. But his real estate empire has shown signs of decline, with at least 18 of Paul's companies declaring bankruptcy in the past year, according to the Austin Business Journal. And in 2019, his home and business office were the targets of an FBI raid, according to local news reports.
Even after top Republicans called the allegations concerning and U.S. Rep. Chip Roy, Paxton's former chief deputy, called for his resignation, Paxton signaled he will charge ahead through the allegations.
Paxton on Monday announced he would appoint Brent Webster, a former criminal district attorney in Williamson County, as his new first assistant attorney general, replacing Mateer, who resigned Friday and was one of the seven top aides leveling accusations at Paxton.
Without commenting on the circumstances of Mateer's departure, Paxton praised Webster's "substantial real-world experience." Webster has also worked as a civil litigator and criminal defense attorney in private practice, according to a news release from the Texas attorney general's office.
"I am confident that he will diligently and faithfully serve the office and the people of Texas," Paxton said in a statement.
Roy called on his former boss to resign from his post Monday, becoming the most high-profile Republican to do so so far.
"For the good of the people of Texas and the extraordinary public servants who serve at the Office of the Attorney General, Attorney General Ken Paxton must resign," Roy said in a statement. "The allegations of bribery, abuse of office, and other charges levied against him by at least 7 senior leaders of the Office of the Attorney General are more than troubling on the merits."
"But, any grace for him to resolve differences and demonstrate if the allegations are false was eliminated by his choice instead to attack the very people entrusted, by him, to lead the office – some of whom I know well and whose character are beyond reproach."
Roy called the office of the attorney general "too critical to the state and her people to leave in chaos."
"The Attorney General deserves his days in court, but the people of Texas deserve a fully functioning AG's office," he added.
Roy served as Paxton's initial first assistant attorney general during Paxton's first term, but resigned upon Paxton's request in a major shake-up of senior staff in 2015. He was elected to Congress as a Republican in 2018.
By Monday afternoon, Roy said he would return campaign donations from Paul, the real estate investor tied up in the allegations against Paxton.
"Upon learning of the recent news about Nate Paul and the Attorney General, we combed our financial records & found $2700 from a Nate Paul in the 2018 cycle. I do not recall meeting Mr. Paul and it shows as an online contribution," Roy tweeted.
Edgar Walters contributed reporting.
More: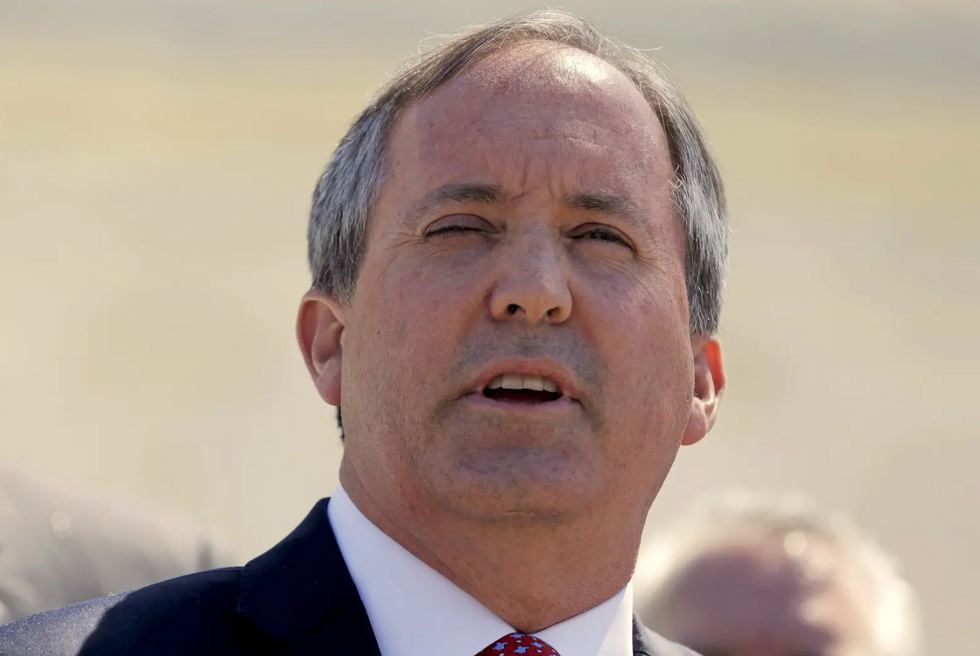 Gov. Greg Abbott says accusations against Texas Attorney General Ken Paxton "raise serious concerns"(REUTERS/Joshua Roberts)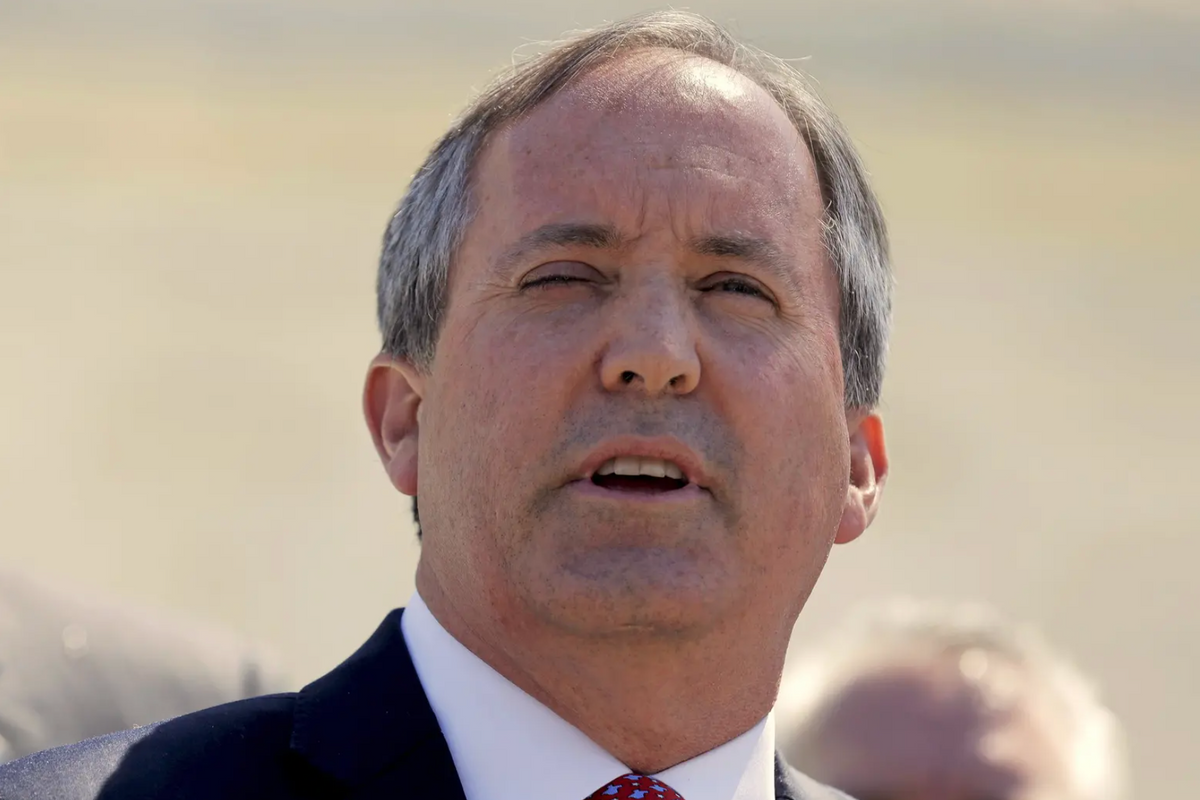 (REUTERS/Joshua Roberts)
By Emma Platoff
Senior officials in the Texas Attorney General's Office have asked federal law enforcement to "investigate allegations of improper influence, abuse of office, bribery and other potential crimes" by their boss, the Austin-American Statesman and KVUE-TV first reported Saturday.
The senior staff members, including Jeff Mateer, who resigned from his post as Paxton's top aide this week after several years leading the agency, notified the agency's human resources director that they sought the investigation.
"We have a good faith belief that the attorney general is violating federal and/or state law including prohibitions related to improper influence, abuse of office, bribery and other potential criminal offenses," seven agency leaders wrote in a one-page letter obtained by the Statesman.
The brief letter, dated Oct. 1, says the officials notified law enforcement of a potential crime on Sept. 30, but does not provide detailed accusations. The officials also say they notified Paxton himself of the accusation via text message on Oct. 1.
Paxton, a second-term state official and former state legislator who serves as co-chair of the Lawyers for Trump coalition, has been under indictment for more than five years on felony charges of securities fraud. Paxton has yet to go to trial on the charges amid side battles over where the case will be heard and how much the special prosecutors appointed to take the case to trial will be paid.
The Houston Chronicle reported Sunday that the allegations are tied to Paxton's relationship with Nate Paul, an Austin real estate investor and campaign donor, citing the text message Mateer and the other officials sent to Paxton last week.
"General Paxton, yesterday, each of the individuals on this text chain made a good faith report of violations of law by you to an appropriate law enforcement authority concerning your relationship and activities with Nate Paul," Mateer told Paxton in the Oct. 1 text, obtained by the Chronicle.
According to the report, Mateer and the other officials felt compelled to act after Paxton allegedly appointed a special prosecutor to target "adversaries" of Paul.
A spokeswoman for the attorney general's office said in a statement that "the complaint filed against Attorney General Paxton was done to impede an ongoing investigation into criminal wrongdoing by public officials including employees of this office. Making false claims is a very serious matter and we plan to investigate this to the fullest extent of the law."
She declined to comment further, citing an open investigation.
Ryan Bangert, the deputy first assistant attorney general and one of the seven aides who signed on to the letter, wrote to agency staff Sunday encouraging them "to ensure the agency continues its important work without interruption."
"I write to assure you that the executive team remains committed to serving you, this office, and the people of Texas. The work we do together makes a difference every day in the lives of our fellow citizens," Bangert wrote. "Your work, your sacrifice, and your dedication to this office inspire us all."
Meanwhile, top Texas Republicans reacted cautiously to the allegations against Paxton.
"These allegations raise serious concerns," Gov. Greg Abbott said Sunday in a prepared statement. "I will withhold further comment until the results of any investigation are complete."
Lt. Gov. Dan Patrick called the news "obviously concerning."
"I learned about this from media reports," Patrick said in a statement. "I will wait until the investigation is complete before making any additional comments."
The office of House Speaker Dennis Bonnen did not immediately return requests for comment.
An attorney with Paxton's defense team in the securities fraud case, Philip Hilder, declined to comment. Brian Wice, one of the special prosecutors on the case, said Sunday that "we're going to look into this," but declined to elaborate further. It's not clear whether the latest allegations are related to the pending securities fraud charges.
Jordan Berry, a political adviser to Paxton, confirmed Sunday that he had resigned in the wake of the allegations.
Michelle Lee, a public affairs officer for the FBI, declined to comment on the matter, citing internal policy within the FBI and the U.S. Department of Justice not to comment on the existence of pending or potential investigations. A spokesman for the U.S. Attorney for the region said "we have no comment." Travis County District Attorney Margaret Moore said Saturday evening "we do not have an investigation."
Paxton has faced numerous questions over his ethics over his more than a decade in public life. To help pay for his stacked team of defense attorneys, he has collected hundreds of thousands of dollars in gifts for his legal defense fund, claiming the contributions came from "family friends" and are exempt from a state bribery law that bars elected officials from receiving gifts from people who are subject to their authority.
In the securities fraud charges that are still pending, Paxton is accused of convincing investors to buy stock in a technology firm without disclosing that he would be compensated for it. He has maintained his innocence and criticized the prosecution as politically motivated. In 2014, the Texas State Securities Board fined Paxton $1,000 for soliciting investment clients without being registered, and he signed a disciplinary order without disputing its findings.
Last year, his wife, state Sen. Angela Paxton, filed a bill that would have expanded her husband's power as attorney general, giving him the power to exempt individuals from state regulations like the one he has been charged with violating.
In 2018, Paxton's office filed — and then abruptly recalled — a formal court brief in a lawsuit over Plano's zoning policies, in a move that his supporters attributed to political influence from conservatives in his home county.
Paxton, a conservative who has often elbowed for airtime as the state's top culture warrior, has kept up a busy and high-profile role during the coronavirus pandemic.
This spring, he declared that Gov. Greg Abbott's ban on elective medical procedures, an effort to conserve hospital resources for coronavirus patients, also barred abortions in the state, sparking a lawsuit that would drag on for weeks and force hundreds of women to cancel appointments to terminate their pregnancies. His office threatened to sue the state's biggest cities if they did not roll back coronavirus-related safety precautions, including mask mandates, and told local officials they could not keep landlords from evicting their tenants during the pandemic.
Paxton used the power of his office to lean on a Colorado county after it shut its doors to vacation home owners — including a top donor.
Paxton has led major multi-state lawsuits to overturn laws like the Affordable Care Act and the Deferred Action for Childhood Arrivals program, often landing cases before the U.S. Supreme Court. He's made equally political choices in the cases he chooses not to take. His office refused to defend a state agency, as it typically would, when it was sued for disciplining a state judge who refused to perform marriage ceremonies for same-sex couples. And it declined to defend the Texas Ethics Commission in a lawsuit brought by the hardline conservative group Empower Texans, a political donor.
Last year, he was a major player in Texas' botched effort to review its voter rolls.
Paxton often boasts of his close relationship with the president, frequently greeting him on the tarmac when Air Force One touches down in Texas, and sharing stories during public appearances about their communication on major Texas-led litigation — the time Trump called while Paxton was in the shower is a favorite.
In 2018, Paxton narrowly bested his Democratic opponent, Justin Nelson, to win reelection in an unexpectedly tight race. Nelson had made Paxton's indictments the centerpiece of his campaign.
"Ken Paxton is the top law enforcement official in the state," Texas Democratic Party Chair Gilberto Hinojosa said in a statement Saturday. "Yet, he has proven for years that he cannot follow the law himself."
Calls could build in the coming days among other Republicans for Paxton to more specifically address the charges or resign. On Sunday, state Rep. Sarah Davis, a Houston Republican representing a district that Democrats are targeting this year, became the first known GOP member at the Legislature to suggest Paxton resign if he does not "quickly address these allegations."
"Although innocent until proven guilty, AG Paxton has been under indictment for the past five years," Davis tweeted. "With these new allegations of bribery and abuse of office, Paxton needs to quickly address these allegations or resign so he can devote his time to his own personal legal matters."
Cassandra Pollock, Patrick Svitek and Abby Livingston contributed reporting.