Get connected with our daily update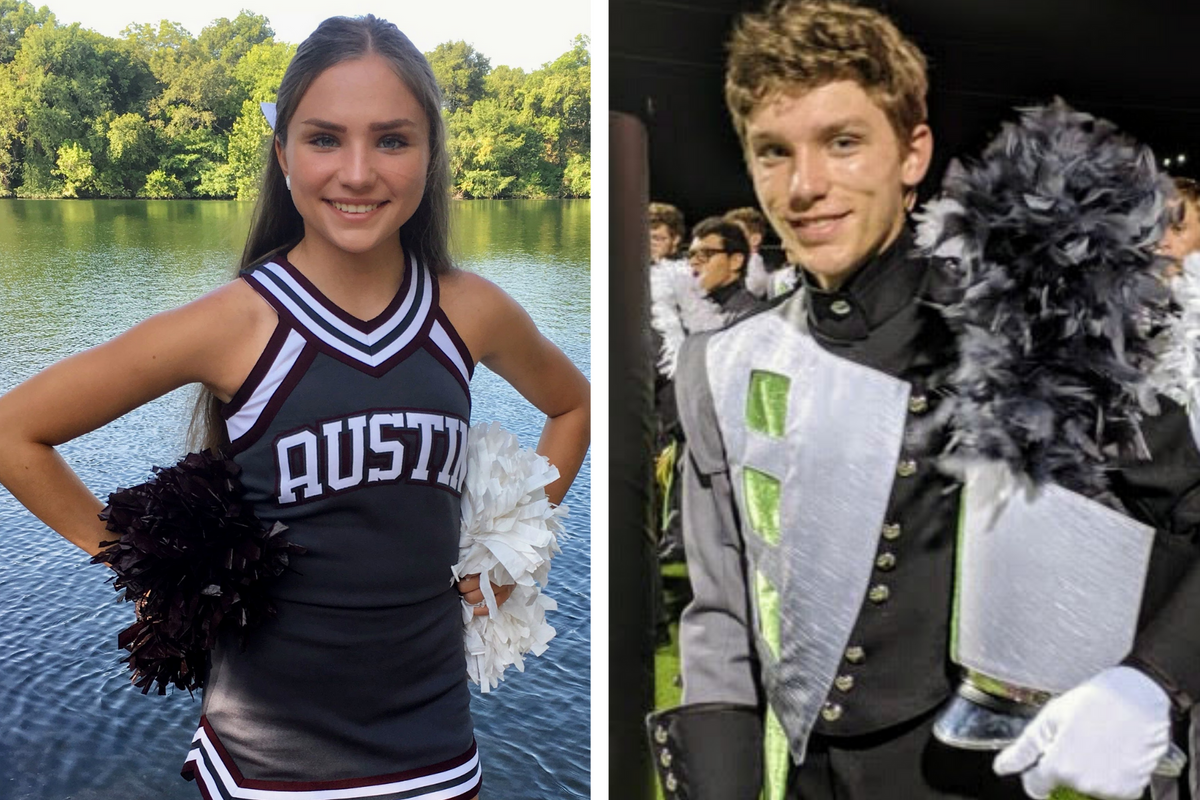 (Sheryl and Dean Jett)
After six months out of the classroom, Austin ISD parents are still seeing their children miss out on vital social interactions even as some returned to schools this week.
Sheryl and Dean Jett have twin seniors at Austin High School. Their son is the lead drum major of the marching band, which had their season scrapped, and their daughter is in cheer, which has been holding outdoor practices for a few weeks now but has seen its season limited.
"It is sad not to see our kids in the full capacity of their roles this year. There is no going back, this is it," Sheryl said.
The Jetts' kids have handled the shift to virtual learning pretty well, but what their kids are not getting is the social interaction that is important at that age, Sheryl said.

A study from John Hopkins University supports parents' concerns that schools are much more than a place for delivering educational content and recognizes that students will come back with not only educational setbacks but also setbacks in their social and emotional skills.
AISD began the early phases of reopening campuses this week. Beginning with up to 25% capacity, students in prekindergarten, kindergarten, sixth and ninth grades returned to school buildings for the first time since March.
In a district survey with over 54,000 respondents, 57% of families with elementary aged children and over 70% of middle and high schoolers said they will continue virtually.
On Monday, 104 teachers were absent for in-person teaching, according to an AISD spokesman. Despite being back in session, Education Austin—the union that represents over 3,000 AISD staff members—has requested the district continue remote teaching this fall, and continues communication with the district to find better alternatives.
The Jetts said they would like to send their kids back to school, but plan to wait until the school experience more closely resembles a "normal day," which includes kids working directly with their teachers and changing classrooms. Under the reopening plan, the Jetts' kids aren't eligible to return to campus until Oct. 26, since seniors are among the last group to return.
Students who returned to classes this week are restricted to a single classroom all day, participating in their individual Zoom classes. The Jetts' son would be unable to participate in his daily band class, which includes practicing an instrument during his Zoom meeting due to the disruption for other students in the class.
"Our kids would rather stay home, no mask, with the freedom to move around and participate in both their regular and extracurricular classes," the Jetts said; adding there's also the benefit of having snacks whenever they want.
AISD has been one of the last local districts to reopen in-person, which has prompted some criticism from parents. However, other area districts are taking similar approaches with Round Rock ISD phasing in students, and Del Valle ISD and Eanes ISD giving students the option to choose to stay remote if they like.
"I travel around the state for my work, and I see other schools are back in session, at least it seems that way. I'm not sure why AISD has been slow when other districts are moving forward," Dean said.
Other families, however, feel that their kids will rebound despite the social setbacks caused by the pandemic.
In south Austin, Ismael Flores and his wife are also navigating through the learning shift. They currently have two kids enrolled at AISD, a third-grade daughter at Cunningham Elementary, and a son, who is a senior at Crockett High School. Flores also has two older children, one of whom is attending college online.
"I don't think my kids have missed out on their education. We are fortunate to have technology," Flores said. "My daughter has speech therapy, and it feels like she and her teacher didn't miss a beat. As a parent, that felt good."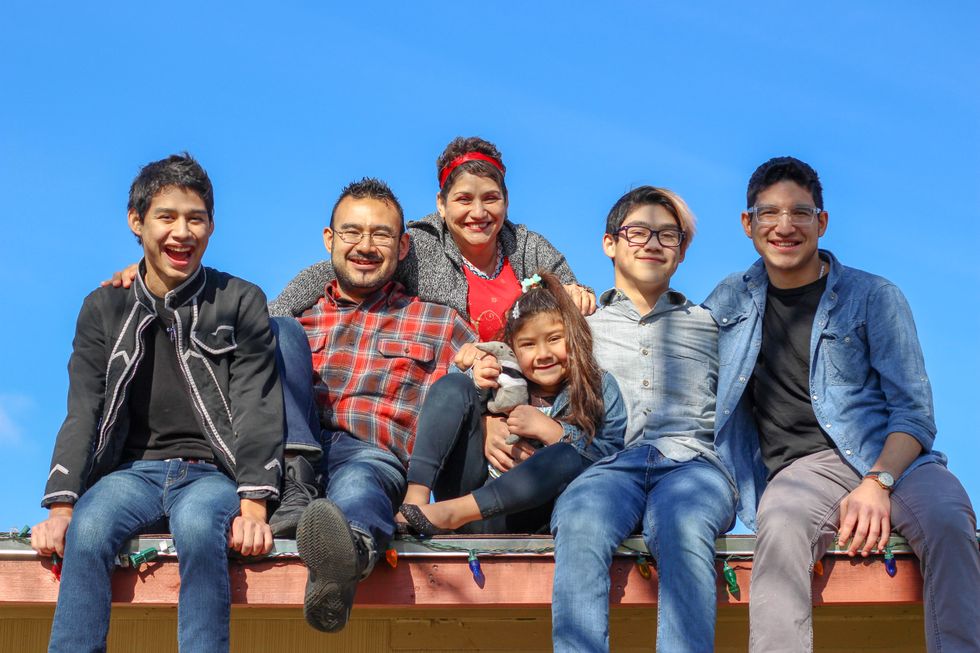 (Ismael Flores)
He knows some families are struggling and feels fortunate that his wife is a stay-at-home parent, and his job—as a pastor at South Austin Church—offers flexibility allowing him to help out at home.

Flores said while he's sad his son is missing out on the experience of his final high school year, he feels that the district and its teachers are better prepared this time around than when the pandemic hit Austin in the spring.
After some back-and-forth, the Flores family made the tough decision to return to in-person school this week, and their senior will participate in the hybrid model—which includes attending in-person two days, and remotely the other three days of each week.
Flores, who said they have been very open with their kids about COVID, likes that families can opt out of the district plans at any time. They have reminded their kids to think about others when they attend in-person classes, and have talked through safety protocols. He also said his family's interactions with teachers have been great.
"(The district) is doing the best they can with the situation they have. We won't really know how it goes until the rubber meets the road. Let's give our teachers and administrators some grace and encouragement—this is new for everyone," Flores said.
More: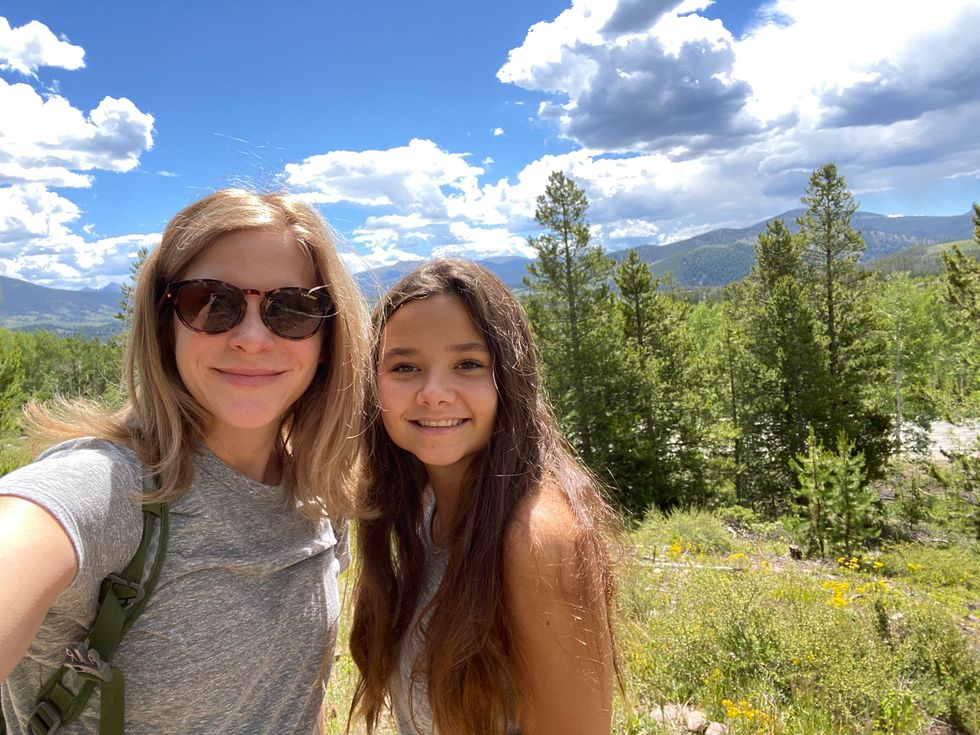 To go or not to go? Austin high schoolers weigh threat of COVID against more isolation as school year nears(Kate Volti)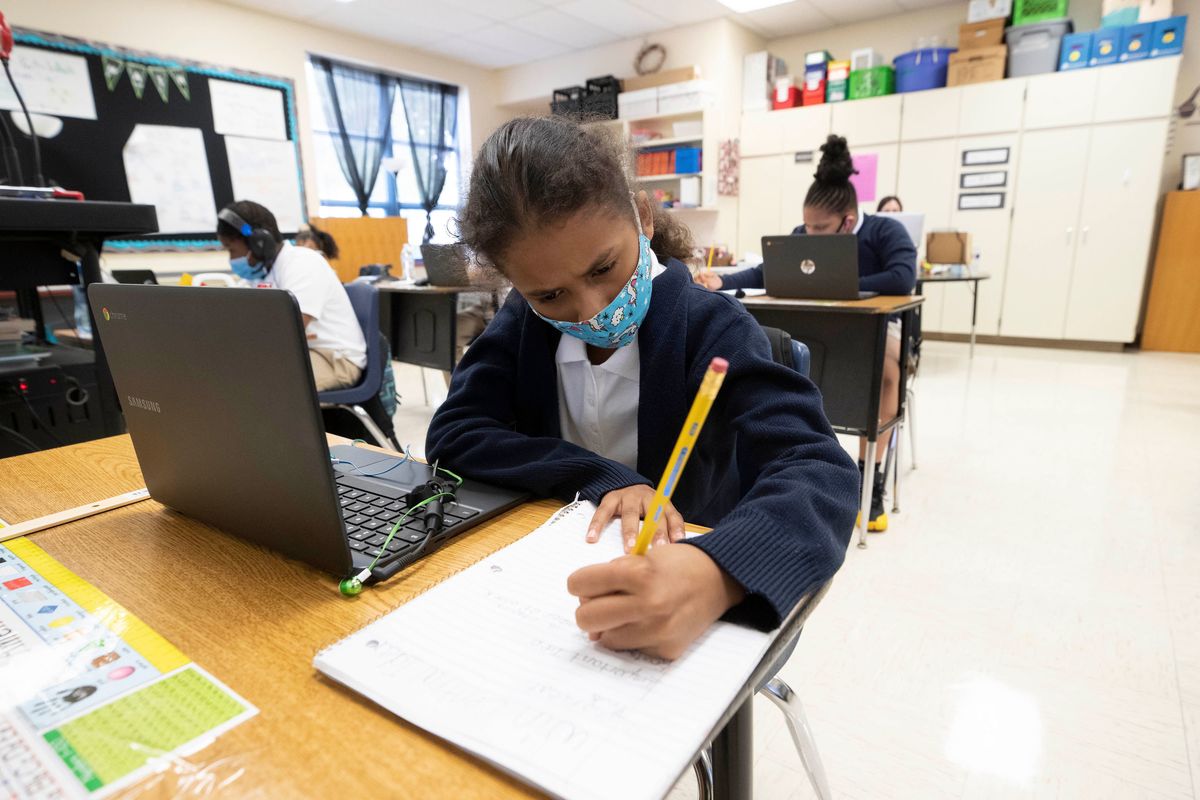 Austin ISD students have returned to the classroom for the first time since the pandemic closed down schools in March. The in-person classes, which some teachers fought against, are being taught according to a hybrid model that blends 25% on-campus capacity with virtual learning.
Here's a look at what school looked like on Tuesday of the first week.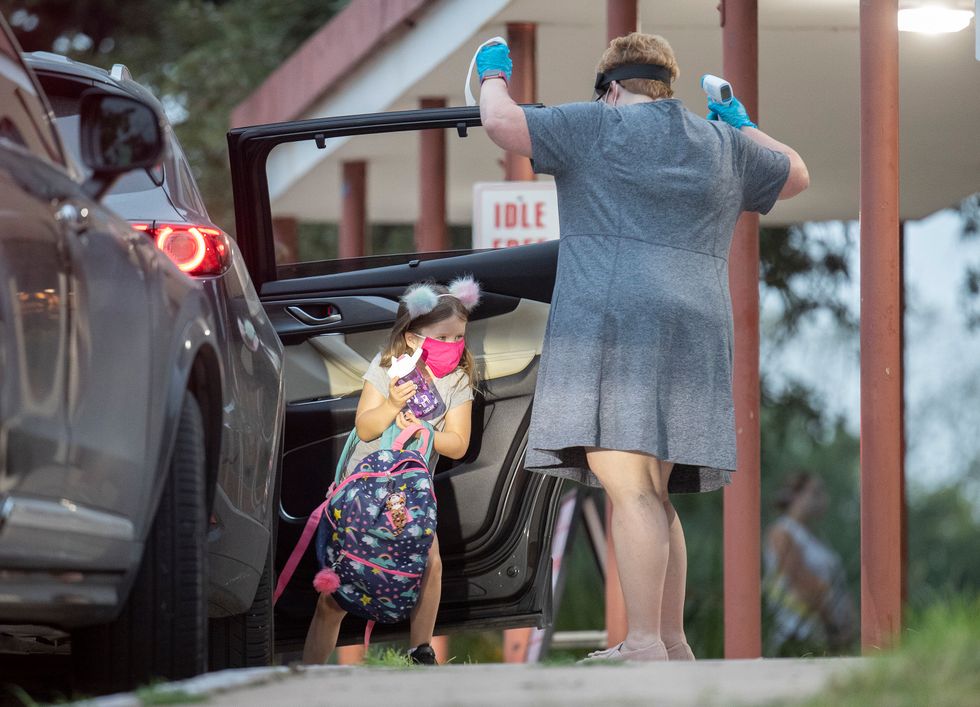 Longtime school principal Katie Achtermann checks in students for the second day of in-person classes at Barton Hills Elementary in South Austin. All students temperatures are checked on arrival, and face coverings are required to enter the building.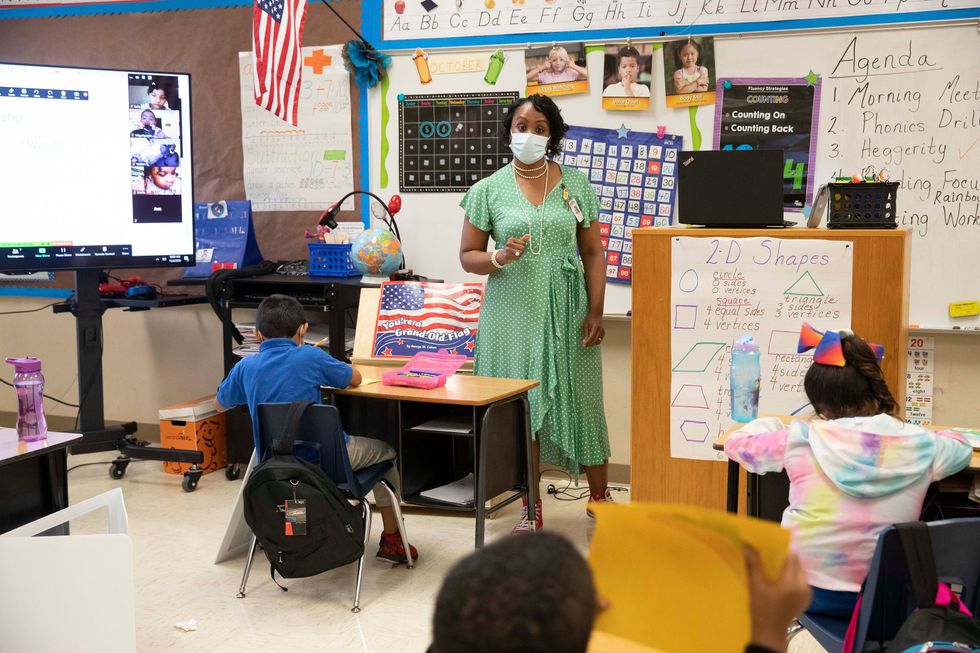 Under the careful watch of first grade teacher Nicole Miller, and with plenty of PPE ready, in-person learning takes off during the second day of classes at Campbell Elementary. The AISD school is using a combination of remote and in-person learning amid the pandemic.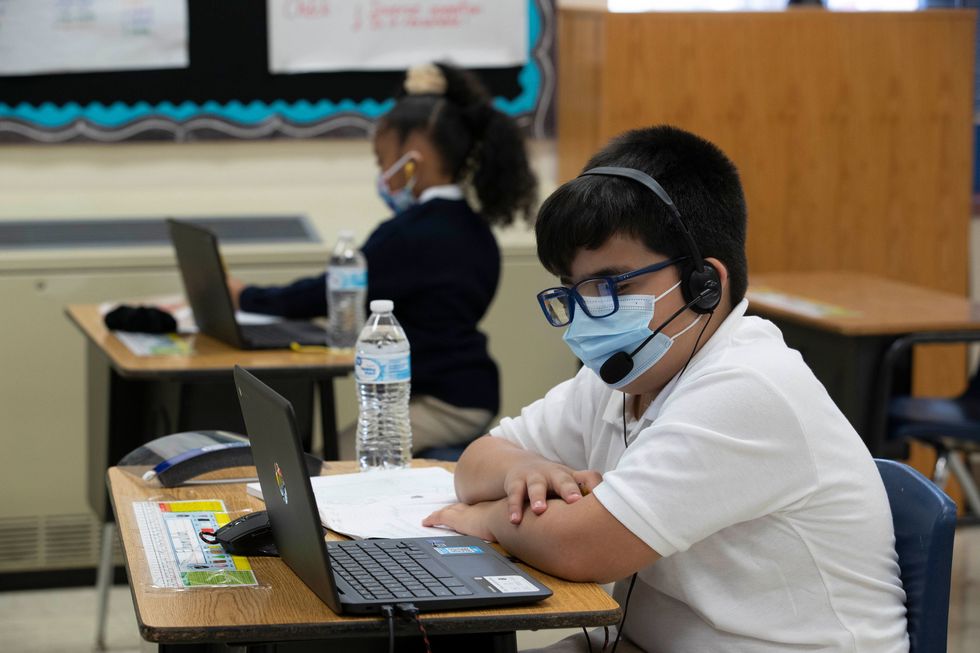 Second Day of In-Person Classes in Austin
In-person learning is optional for AISD families. The district is phasing in students to on-campus learning, starting with the youngest grades at each school.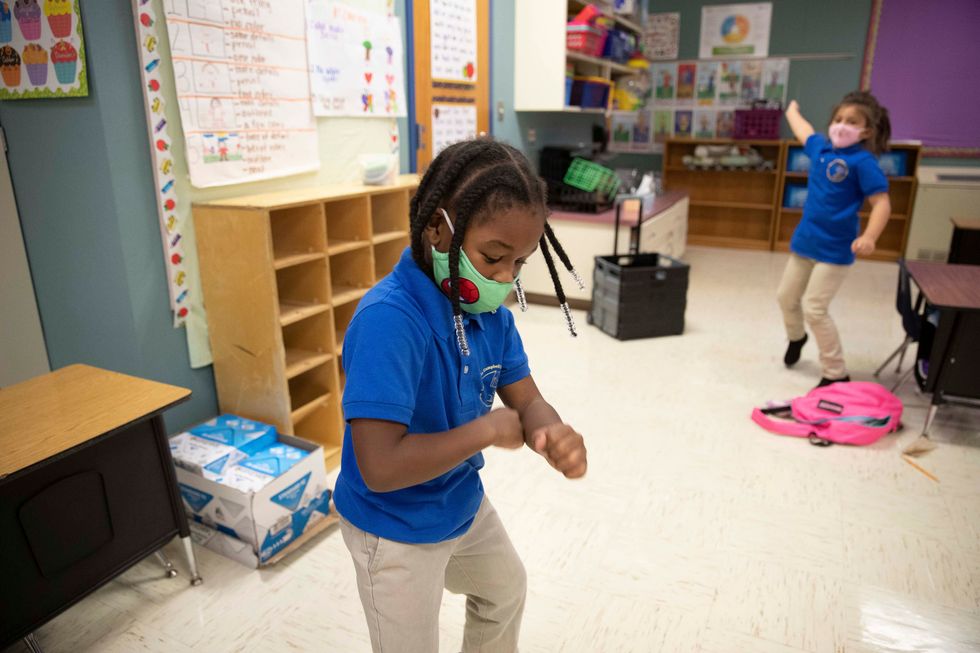 Kindergarten classes have yet to lose any of their spunk as most kids are glad to be back in the classroom.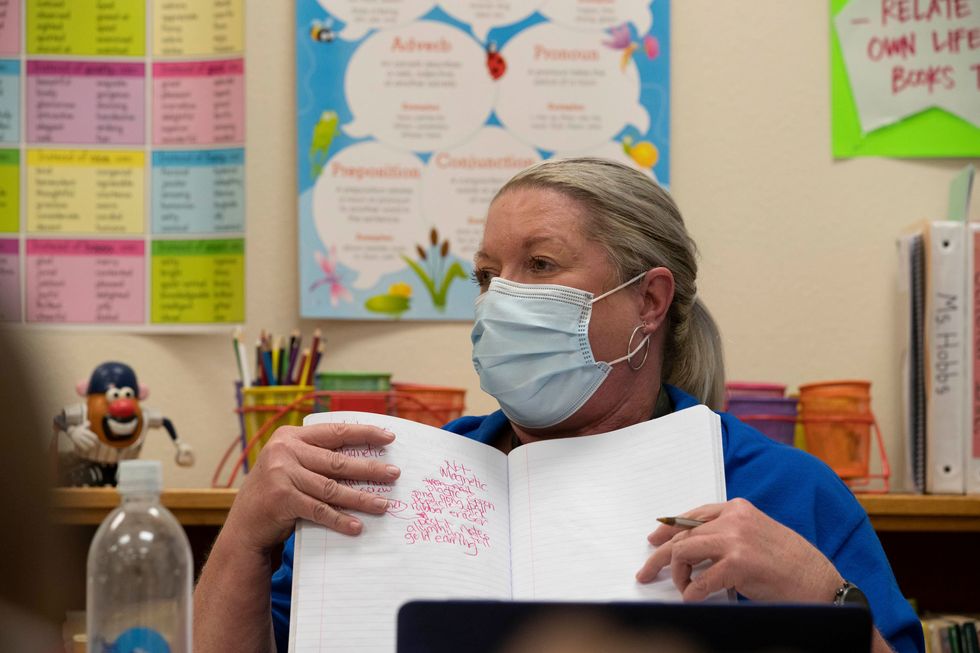 Seasoned teacher Clarissa Hobbs is back in the classroom to teach her students. AISD experienced a drop in enrollment as parents opted out of in-person school, possibly opting into learning pods, homeschooling or private school.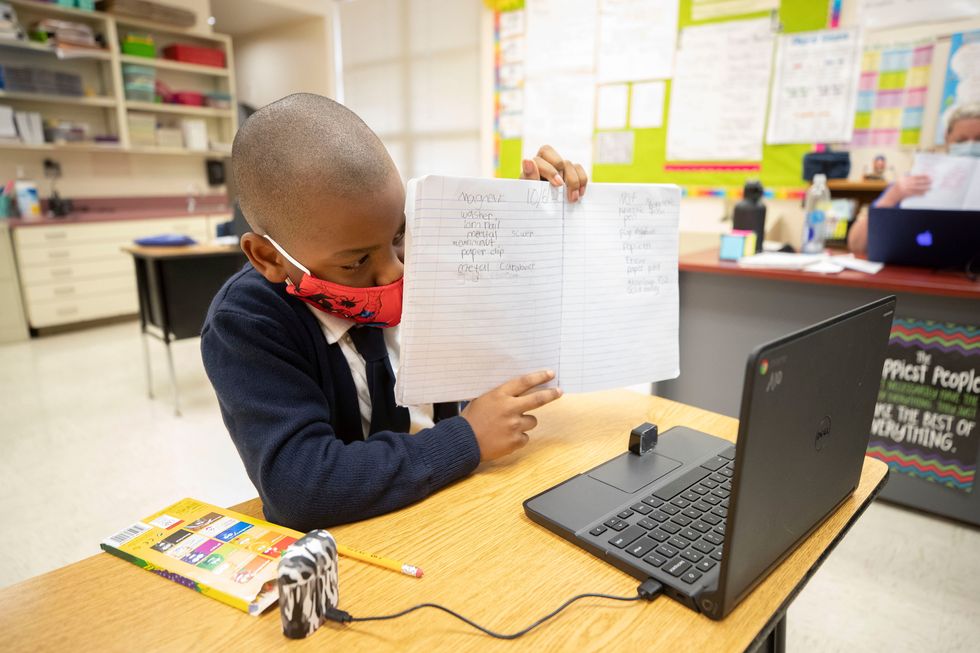 Student Amarin Mervin follows Ms. Hobbs' instructions to show his work to his classmates on screen. It's a learning experience that's new for everyone.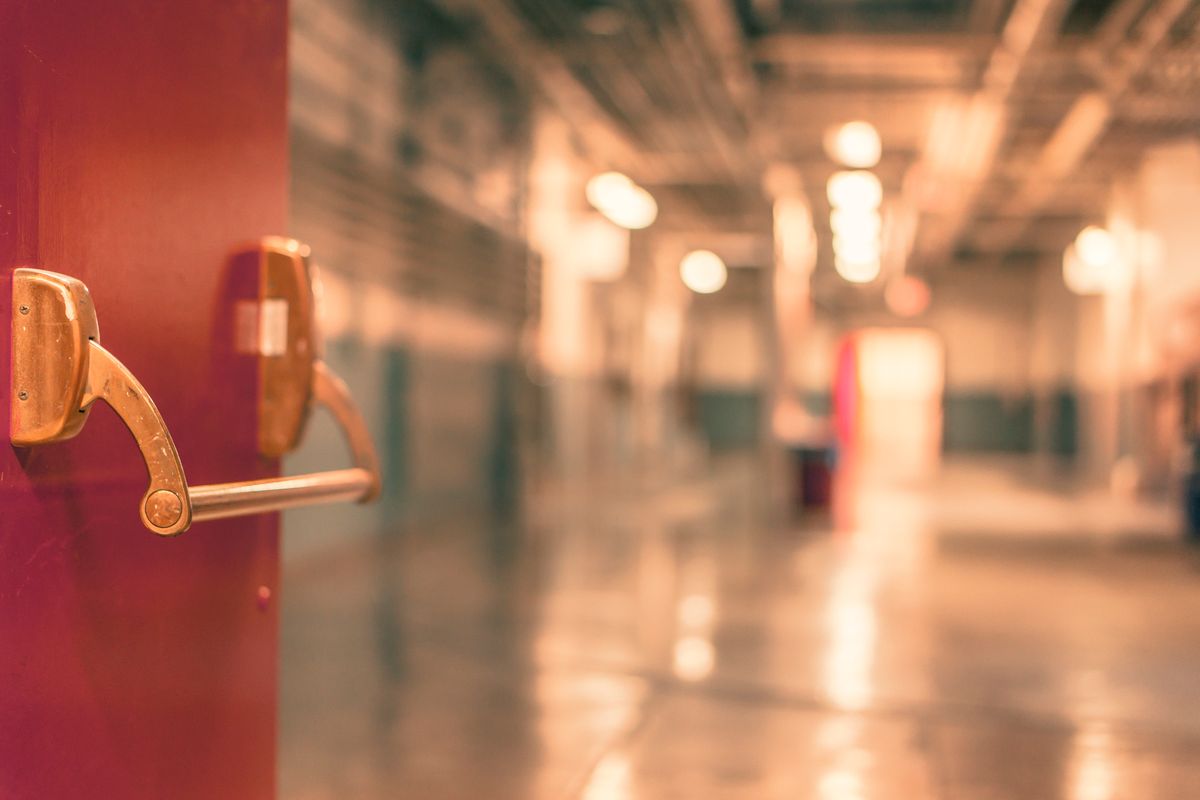 (Pexels)
Amid the potential for layoffs, hundreds of Austin ISD teachers plan not to attend in-person classes Monday despite district plans to end virtual learning for most students and staff.
About 850 AISD teachers have pledged not to perform on-site work Monday, opting instead to teach virtually only, The Austin American-Statesman reports. However, less than half of all staff has reportedly been approved for accommodations protecting against COVID-19.
Education Austin, the union representing AISD teachers and staff, is leading the organized walkout.
"Teachers will not knowingly lead their students into a harmful environment," said Ken Zarifis, president of Education Austin, in an interview this week with The Austin Chronicle.
But plans to return to schools comes from a state-led directive, which granted districts the chance to delay in-person instruction until early October. Austin's own interim health director, Dr. Mark Escott, told AISD board members that he believes the school district's reopening plan is safe.
Zarifis acknowledged to The Chronicle that Education Austin's anticipated actions Monday are drastic and unprecedented so far in the state of Texas. However, the organization included the need for employee accommodations in its original list of demands for reopening mid-pandemic.
"It is not a strike, as people are suggesting," he told The Chronicle. "We are not refusing to work, we are not stopping work."
District officials have not said publicly what ramifications for staff who do not show up to work Monday might be. Multiple teachers told the Statesman they may lose their jobs because they weren't granted waivers to avoid in-person attendance.
AISD is already battling a $51.4 million shortfall because of reduced enrollment, potentially resulting in hundreds of staff layoffs. Chief Business Officer Larry Throm told the AISD board of trustees the district will have to consider laying off as many as 232 teachers—which would lead to about $30 million in savings—as well as cutting costs elsewhere.
"We cannot save our way by letting teachers go," he said.
More on schools: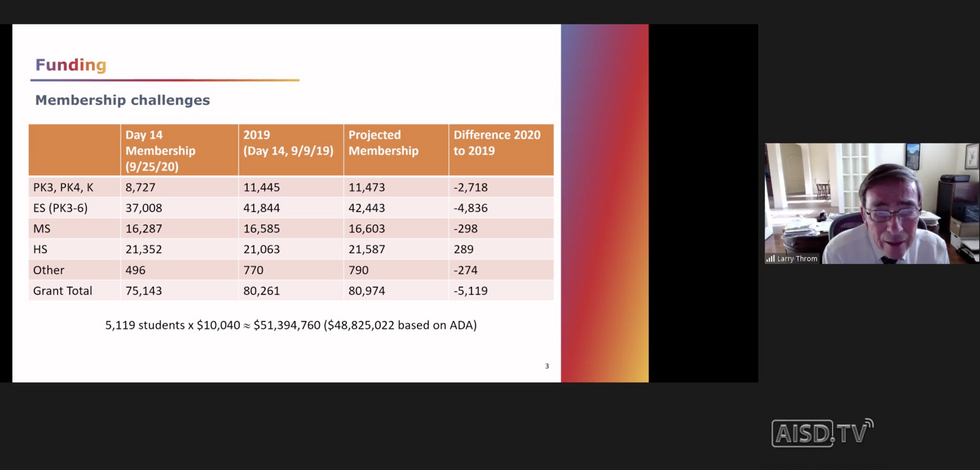 Austin ISD enrollment decline could lead to 232 teacher layoffs