Get connected with our daily update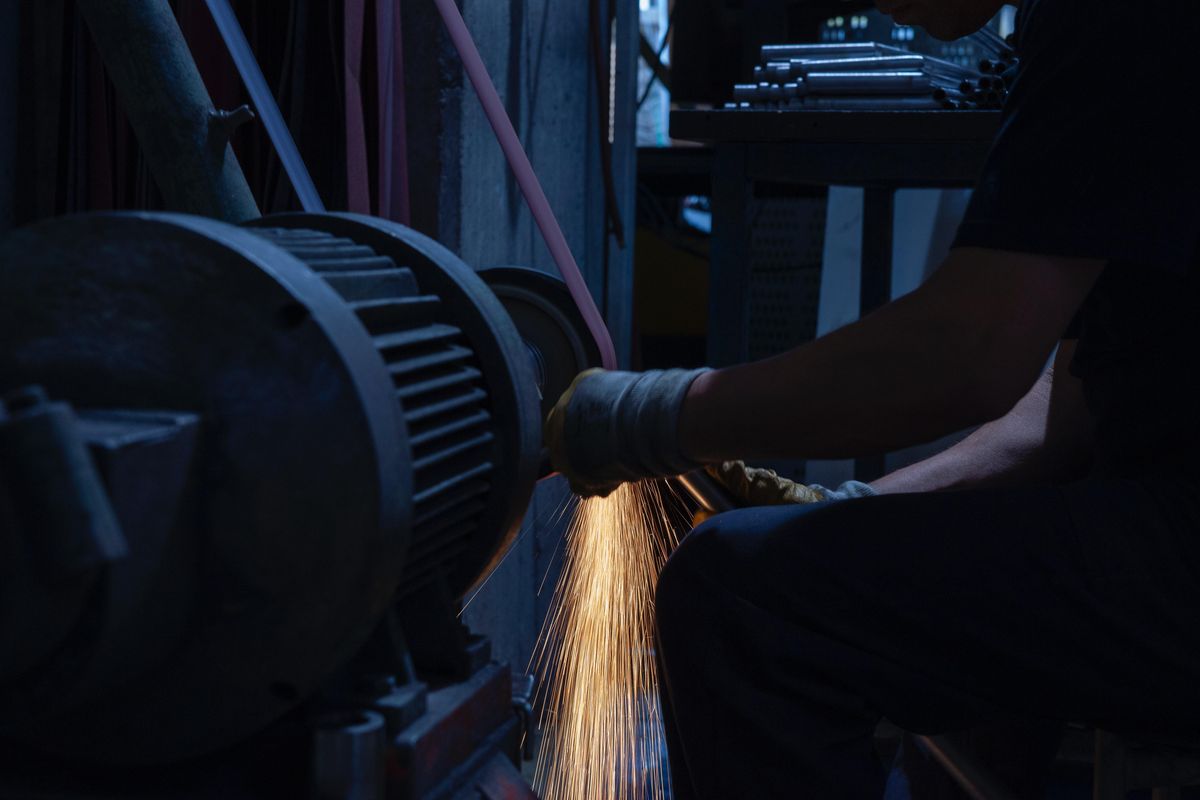 As Central Texas sees company relocations and expansions, there's a demand for talent. But what are companies doing as the typical pipelines aren't filling the needed slots like they used to?
That topic came up during the Austin Regional Manufacturers Association annual conference and expo this week.
KXAN reports that semiconductor chips manufacturer Applied Materials noted that their needs now extend beyond partnerships with four-year schools like The University of Texas at Austin.
So filling in those gaps is key, especially as Samsung brings a $17 billion facility to Taylor and the CHIPS and Science Act signed by President Biden in August could ramp up chipmaking locally.
That's where others such as Austin Community College and Skillpoint Alliance come in.
Skillpoint CEO Kevin Brackmeyer talked to Austonia about how their group's free program is designed to replicate working at a manufacturing plant over the course of six weeks.
Earlier this year, the nonprofit reported a class with a record number of women, and has continued attracting others often through word of mouth, Brackmeyer said. Many are drawn to the program due to its rapid pace and the chance it offers to become qualified for a job without getting saddled with debt.
"This benefits our students who need to find employment quickly, and also fill those positions that employers are desperate to fill," Brackmeyer said.
Attracting people who are ready to work is just the first hurdle. Austin has become a hot spot for young workers, so figuring out what these employees value is critical.
Brackmeyer said that when it comes to retaining young or early career workers, it helps to lay out a trajectory of where the job is headed so that they can feel like they're building a career. And while professional development is a big ticket item, Brackmeyer said there are even more job qualities that are important for people who start out with training at Skillpoint.
"Doing things like offering great benefits, great pay, flex time is important. Just things that show the employee that they matter," Brackmeyer said. "I think students really want to feel part of the organization and want to be a part of something important and big."
Looking ahead, Brackmeyer thinks there are areas outside of manufacturing where Skillpoint's programs can aid in funneling talent that's hard to get elsewhere.
"In Taylor, they have to build that facility and they're going to need electricians, they're going to need plumbers and they're gonna need HVAC technicians, so there's a lot of opportunity," Brackmeyer said.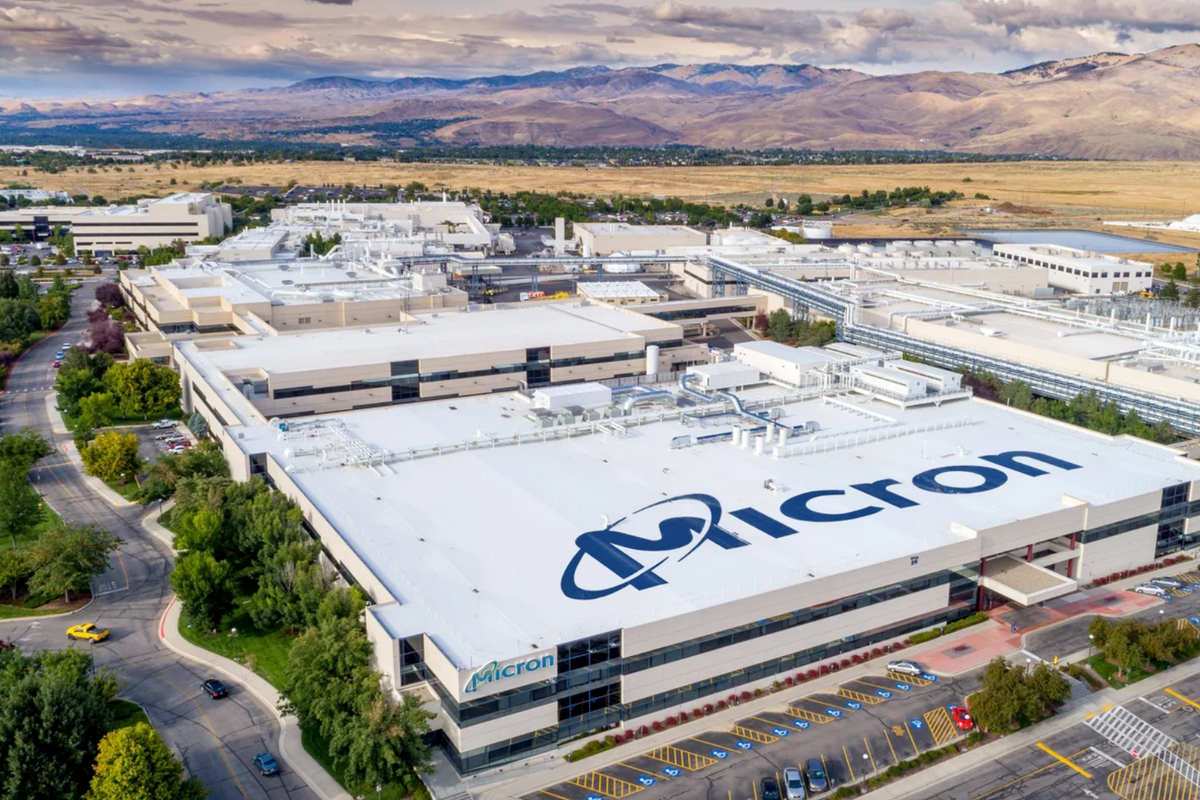 Semiconductor giant Micron Technology might build a fabrication facility south of Austin, near Lockhart.
Details of the facility known as Project Evergreen were revealed in public documents posted to the state comptroller's website this week. Construction on the project, which has an investment of at least $80 billion, would start in January.
Idaho-based Micron has submitted incentives applications with a pledge for at least 80 jobs. It comes as the state's Chapter 313 tax limitation program is set to expire this year.
So, Micron isn't set on any plans just yet. The company doesn't own the Caldwell County property it's considering and told the Austin Business Journal that it hasn't made any final decisions on location, timing or scope of expansion plans.
But if the company goes forward with the fabs, it would bolster an already strong semiconductor ecosystem in Central Texas. Near the end of last year, Samsung announced a $17 billion facility in Taylor. Then in July, documents filed with the state showed it was weighing 11 chipmaking facilities in the Austin area.
Micron's incentive applications were filed earlier this month, the day President Joe Biden signed the CHIPS and Science Act into law. The company celebrated the move and announced plans to invest $40 billion between now and 2030 for chip manufacturing in the U.S.
On Thursday, Biden signed an executive order to spur movement on the $280 billion law by establishing an implementation steering council and detailing priorities for the coming months.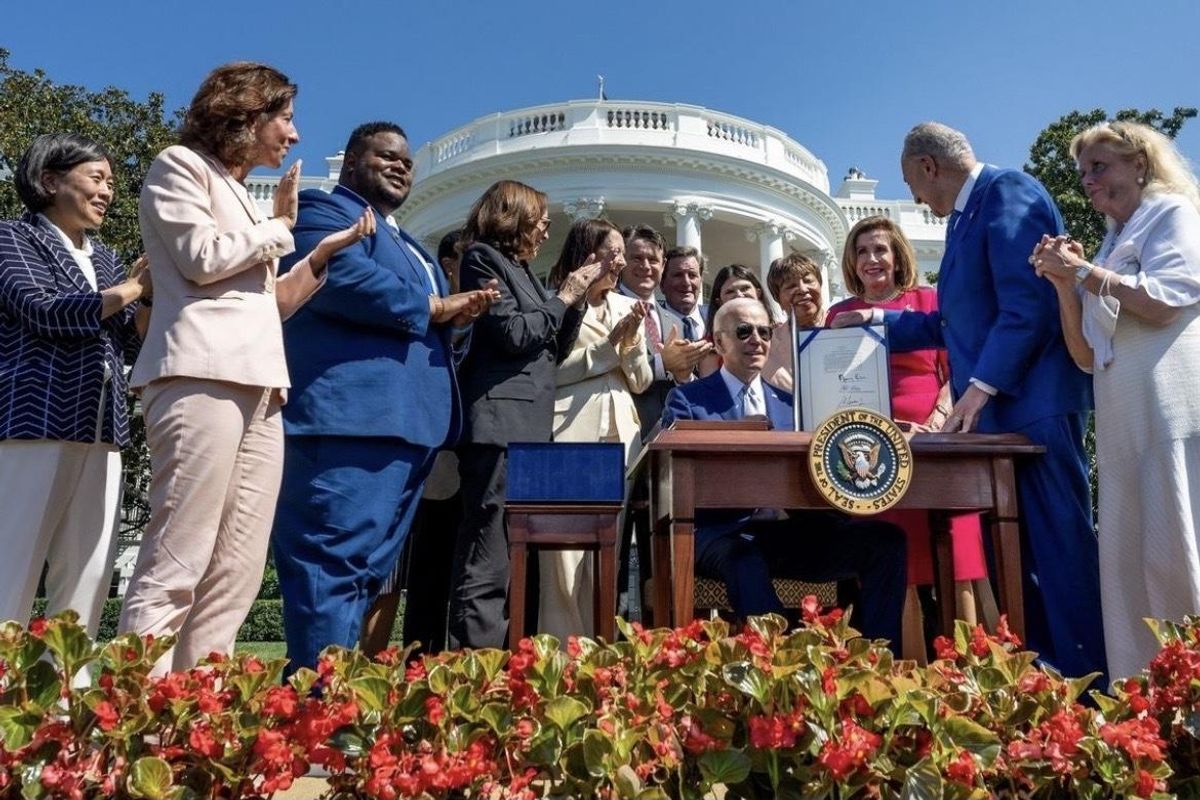 President Joe Biden signed the CHIPS and Science Act into law on Tuesday, a move that the White House says will unlock hundreds of billions more in semiconductor investment across the country.
Part of that investment could make waves in Central Texas, where semiconductor companies have laid the groundwork for more plants and jobs as a global shortage of semiconductors continues.
For example, Samsung already had a $17 billion semiconductor factory in Taylor on the way. Then in July, documents filed with the state showed that the tech giant is considering 11 chipmaking facilities in the Austin area that it'd build over the next two decades. The proposed $192.1 billion investment would bring more than 10,000 jobs.
\u201cThe CHIPS Act will supercharge our efforts to make semiconductors here in America. It will make cars, appliances, and computers cheaper and lower the costs of everyday goods. And, it will create high-paying manufacturing jobs across the country.\u201d

— Joe Biden (@Joe Biden) 1659828240
Micron Technology is another giant that could make a multi-billion regional investment.
At the start of the year, Micron Technology was reportedly considering a new plant in neighboring Caldwell and Williamson counties, though California, North Carolina and Arizona were also being reviewed as potential sites for the plant.
On Tuesday, Micron announced plans to invest $40 billion between now and 2030 for chip manufacturing in the U.S.
In a public video statement, CEO Sanjay Mehrotra noted how semiconductors are essential to many tools that are a part of everyday life such as computers, smartphones and cars.
"Today is a proud moment for the global Micron team and a strong step forward for American high tech manufacturing leadership," Mehrotra said. The company said specific plans for the investment will be made available in the coming weeks.
\u201cToday, we announced plans to invest $40 billion in the U.S. through the end of the decade to build leading-edge memory #manufacturing. Our investment will create 40k American jobs and strengthen U.S. supply chains. Watch this space! #jobs #innovation https://t.co/WPePuDVJs6\u201d

— Micron Technology (@Micron Technology) 1660050842
Recently, the city has made efforts to train Austin residents for the kind of roles companies like Micron and Samsung would try to fill. A couple of months ago, the city announced a "hire local" plan with Workforce Solutions to help people in fields like manufacturing and information technology get training to move up in their careers.
The bipartisan bill includes $52 billion in semiconductor subsidies. Nationwide, these incentives could create thousands of jobs and multiple fabs, the Semiconductor Industry Association estimates. Some of that could happen in the Austin area from companies looking to expand.
NXP Semiconductors is weighing a $2.6 billion expansion and Infineon Technologies is looking at a $700 million expansion. Respectively, those two could add 800 and 100 jobs.
Central Texas has a reputation as a major hub for semiconductors, and the competition with other areas could ramp up in the coming years as others like Qualcomm and Intel consider new facilities. Dallas-based Texas Instruments also celebrated the passing of the CHIPS Act.
"TI has an exciting manufacturing investment roadmap and these provisions will be meaningful to the development of our 300-mm water fabs in Texas and Utah," the company said in a Tuesday Twitter post.