Get connected with our daily update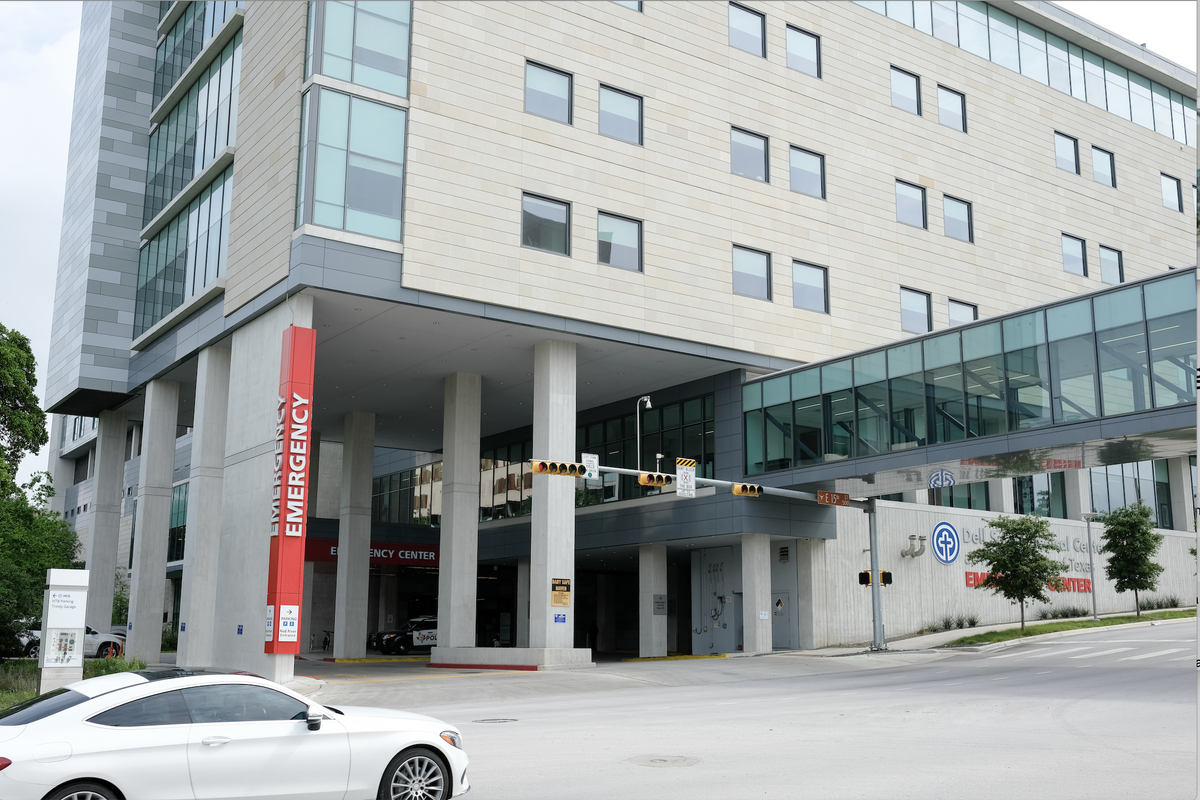 Austin's COVID hospitalizations have seen a 135% increase in the past week, reaching the Stage 5 threshold of the city's risk-based guidelines.
Austin Public Health points to the highly-transmissible omicron variant for the reason the community is seeing a surge; it currently accounts for almost 85% of cases in the community. In the past week, the seven-day moving average of hospitalizations jumped from 28 to 66 with 375 admissions last week alone.
While not officially transitioning to the highest stage—which recommends unvaccinated, partially vaccinated and high-risk vaccinated people to not gather with people outside their household—APH asked the community to take preventative actions against the virus at Tuesday's Travis County Commissioners Court and Austin City Council joint meeting.
APH Health Authority Dr. Desmar Walkes said it is time to make the choice to wear masks indoors and get vaccinated so businesses and schools can stay open.
"There is no plan for mandating anything at this point. We are working toward a community-driven effort to stop the spread of this virus and if we work together to do that, we can accomplish it because we've done it before," Walkes said.
The hospitalization numbers reflect both people that are being admitted for COVID and those in the hospital for other reasons that tested positive for COVID. Walkes said she is seeing more in the latter group and is unsure how these cases will impact the hospital systems. Hospitals are dealing with possibly more staffing shortages this surge as many healthcare workers are also being infected.
APH is also seeing more vaccinated people and those who have previously contracted COVID be reinfected. However, it is pushing the community to get vaccinated as those who are have been 40% less likely to need hospitalization.
"Vaccine and preventing spread and infection in our community remains paramount," Walkes said. "This omicron is evading some of the vaccine protection we've had in previous surges. It's important that we get vaccine on board... the reason being is that this vaccine will protect from severe disease."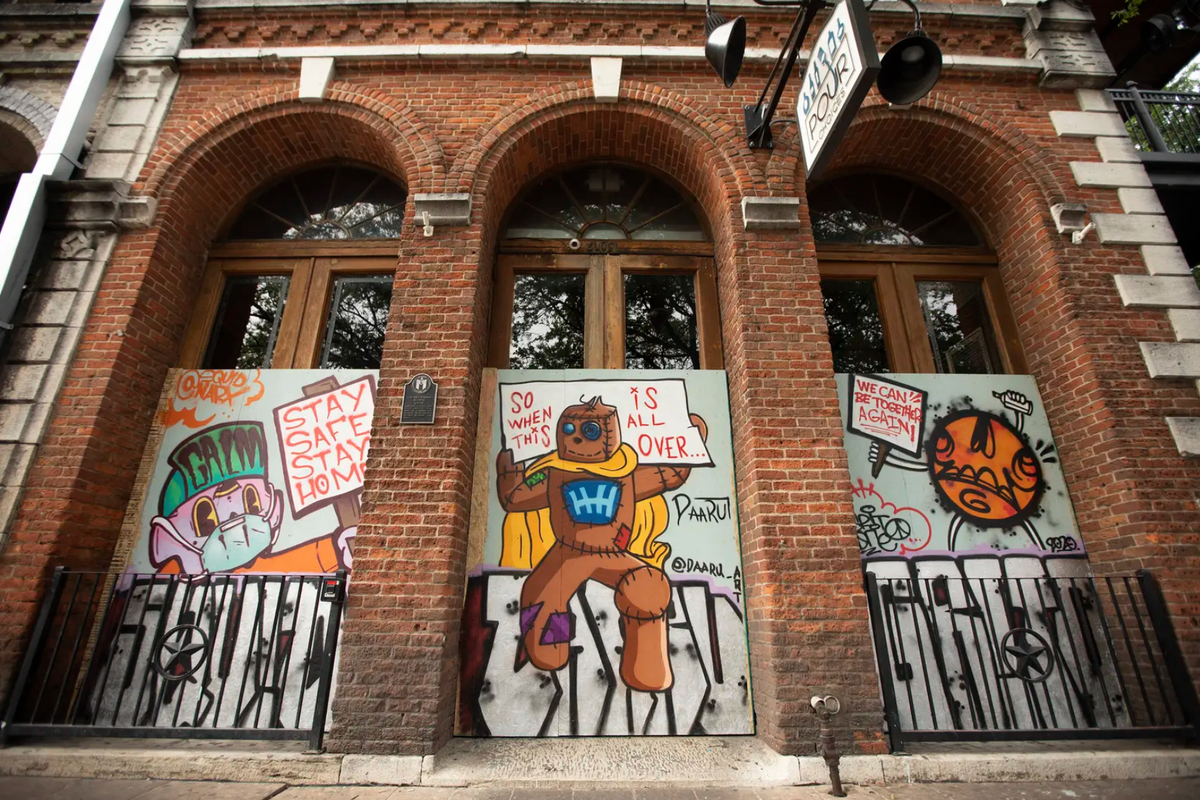 (The Texas Tribune)
By Juan Pablo Garnham
Texas Attorney General Ken Paxton said Wednesday that he has sued the City of Austin and Travis County, a declaration that came a day after local leaders declared new restrictions for when restaurants and bars can serve customers during New Year's weekend.
Paxton filed a petition for temporary injunction and a temporary restraining order in Travis County District Court targeting orders made by Austin Mayor Steve Adler and Travis County Judge Andy Brown. Citing an increase in COVID-19 cases, they announced that dine-in food and beverage service must be restricted indoors and outdoors from 10:30 p.m. to 6 a.m., starting Thursday and ending at 6 a.m. Sunday. The measure did allow drive-thru, curbside pick-up, take out, or delivery services.
"Mayor Adler and Judge Brown do not have the authority to flout Gov. [Greg] Abbott's executive orders by shutting down businesses in Travis County and our state's capital city," said Paxton in a statement. "The fact that these two local leaders released their orders at night and on the eve of a major holiday shows how much contempt they have for Texans and local businesses."
Announcing the restrictions for Austin at a Wednesday morning news conference, Adler said the order — which carries a maximum $1,000 fine but no jail time — doesn't violate state regulations because it's "just an operational constraint." He added that "the reason that we are doing this is because it focuses on the activity where people are together without wearing masks." Both the mayor and the county judge said they deemed the measure necessary given the increase of cases in the area.
"If the state is not going to act, then communities have to be able to act to protect themselves. Tomorrow, that's going to be the issue that's in front of the court," Adler said on Wednesday evening in a livestream, reacting to the lawsuit. "Even if the court rules tomorrow that everyone has a right under the governor's orders to go out and take your mask off when you are around other people at a restaurant on Thursday, Friday, and Saturday night, that doesn't mean that you have to do it. We are asking everyone in this community to really think hard about what they are doing, about what they can do to contribute during this peak time."
Abbott had tweeted on Tuesday that Adler doesn't have authority to issue such a local order. "My executive order stops cities like Austin from arbitrarily shutting down businesses," he said. "The city has a responsibility to enforce existing orders, not make new ones."
But the governor had previously remained silent about similar orders in El Paso County that covered the Thanksgiving, Christmas and New Year's holidays. The attorney general's office didn't immediately respond to a request for comment on why El Paso's orders didn't spark the same reaction.
A spokesperson for the governor said that the already-existing measures have worked in El Paso and the Midland-Odessa region.
"The proven course of action is to enforce the existing protocols. That strategy was effective in slowing the spread over the summer and containing COVID-19, while allowing businesses to safely operate," spokesperson Renae Eze said in a statement. "The protocols work, but only if they are enforced. The State of Texas has assisted with that enforcement by deploying additional TABC officials to ensure compliance with the protocols; but local officials have the ongoing duty to enforce occupancy limits under law, as they did before the pandemic hit."
Earlier on Wednesday, Paxton sent a letter to both Adler and Travis County Judge Andy Brown that said Austin's order was "unlawful and unenforceable" and threatened legal action if they don't "immediately rescind or, at a minimum, modify your orders" so they comply with the state's regulations.
During his press conference, Adler encouraged Austinites to support restaurants through delivery and take out and "tip and overtip, because these people and these businesses are taking a severe and significant financial hit for the greater good, and we as a community can help mitigate that."
Austin and Travis County officials warned that the area has seen a troubling rise in COVID-19 cases and they are worried about hospital capacity. In the last month, the county's positivity rate — the percentage of tests that come back positive for COVID-19 — and ICU bed usage have almost doubled. New daily cases have more than quadrupled in the same period, according to the county's COVID-19 dashboards.
"Today in Texas, COVID-19 represents one in five of every person hospitalized," said Mark Escott, interim health authority and public health medical director for the City of Austin and Travis County. "The policies that we've had have not worked to curb the spread of the disease … Now it's the time to reconsider those decisions so that we can protect Texas."
On Twitter, the Texas Restaurant Association called on Austin businesses to follow Abbott's guidance and said that "a curfew is not allowed."
"Restaurants are deeply invested within their communities, and so they continue to do all they can to prevent the spread of COVID-19, often at tremendous cost," the organization's tweet said. "Closing indoor dining will not prevent holiday celebrations; it will simply move them from highly regulated businesses into completely unregulated spaces at a critical time in our COVID-19 response."
Last month, El Paso County Judge Ricardo Samaniego announced a similar curfew for Thanksgiving as COVID-19 cases increased in the border county. And earlier this month, Samaniego issued a similar measure for Christmas and New Year's celebrations.
The county has banned all social activities — including restaurant dine-in services — from 10 p.m. to 5 a.m. between Dec. 30 and Jan. 4 but allows take out and drive thru service. After he issued the Thanksgiving order, Samaniego said that he did so after what he said was a "favorable" discussion with Abbott's office and a representative from the Texas Attorney General's office.
The U.S. Centers for Disease Control and Prevention has warned Americans to avoid crowds and poorly ventilated indoor spaces and recommended that people stay at home for New Year's Eve or celebrate virtually.
More on the curfew: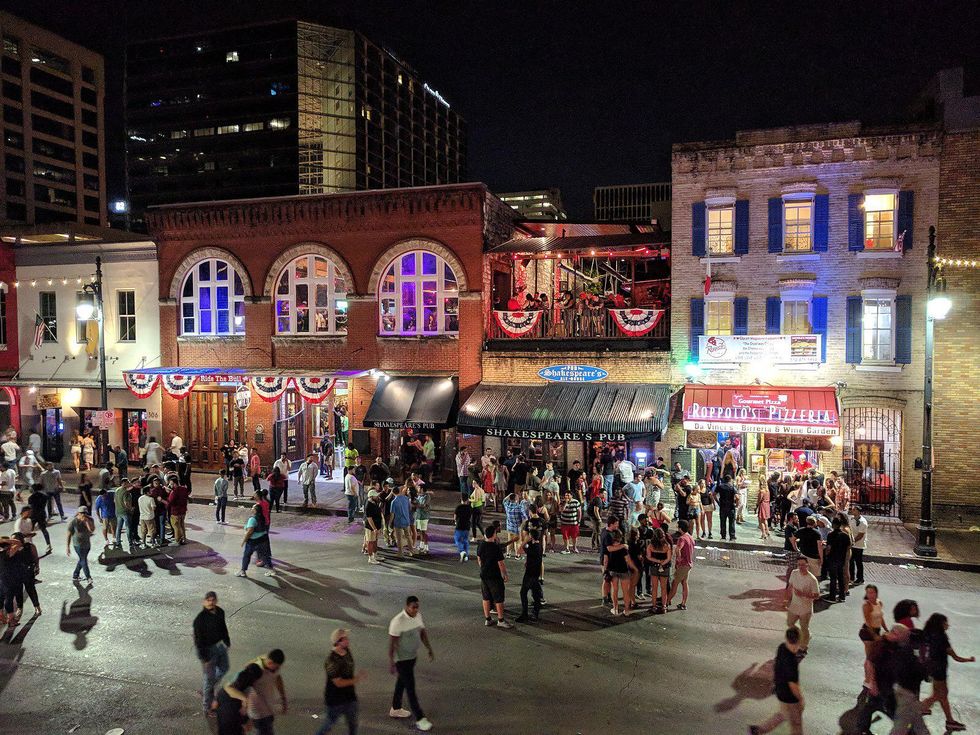 New Year's Eve city curfew falls in line with governor's order to not shut down cities, Austin officials say(Kevin Payravi/CC)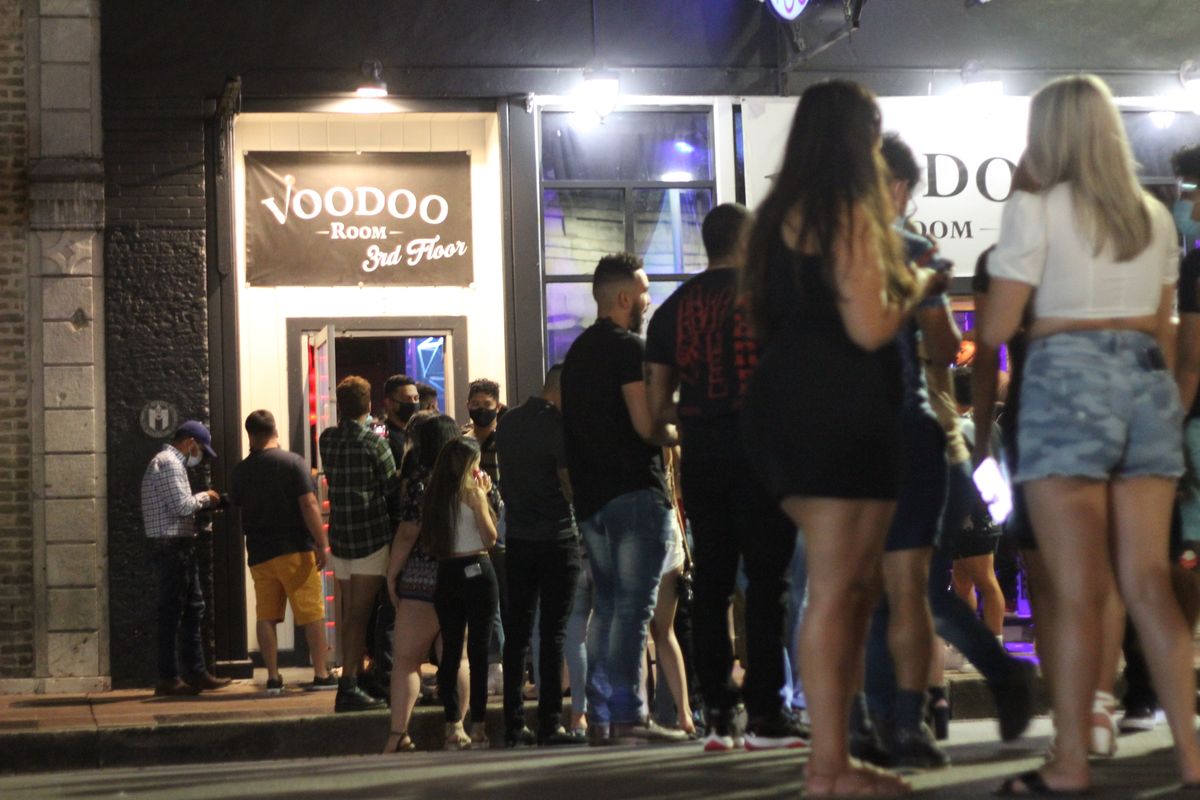 In response to the continued spike in COVID-19 cases and concerns over hospitals reaching capacity, Austin-Travis County leaders officially announced plans to implement a three-day curfew on dine-in food and beverage establishments to discourage large gatherings during New Year's weekend.
In a written statement, Mayor Steve Adler announced that restaurant and beverage operations are expected to close their dining rooms between the hours of 10:30 p.m. and 6:00 a.m. The curfew will be in place beginning Dec. 31 and continuing through Jan. 3. Violation of this order could result in a misdemeanor and a fine of up to $1,000.
Under the curfew, venues may still operate between 10:30 p.m. and 6 a.m. using drive-thru, curbside pick-up, take-out or delivery services, according to the statement.
Austin officials are encouraging residents to take advantage of takeout and delivery services to support businesses, as New Year's Eve is normally one of the busiest nights of the year.
Despite the order not requiring a total shutdown, Texas Gov. Greg Abbott responded in a tweet yesterday saying: "This shutdown order by Austin isn't allowed. Period."
The Texas Attorney General's Office backed the governor by tweeting the "shutdown" is a violation of Abbott's Executive Order GA-32. The office added that Austin-Travis County "must rescind or modify their local orders immediately."
During a press conference on Wednesday, Adler said the curfew does not violate Abbott's Executive Order because it is an "operational constraint" and does not require restaurants and bars to shut down.
"The reason that we're doing this is because it focuses on the activity where people are together without wearing masks, and that's what the experts tell us is the single biggest point of potential risk," Adler said. "We have a narrowly tailored order with an emphasis on operational change."
Adler also said the order will be enforced with officers on patrol throughout the nights the curfew is in effect. However, he emphasized that the city cannot enforce its way to flattening the curve and the city is asking residents and businesses to do the right thing for their community.
"(Restaurants are) getting hit much greater than most other industries in the city," Adler said. "The people in these businesses are taking a severe and significant financial hit for the greater good and we as a community can help mitigate that."
With a 200% increase in hospitalization since the beginning of the month and ICU utilization up 50% in the last eight days, Austin-Travis County Interim Health Authority Dr. Mark Escott said he is worried that Austin will enter the new year in a state of emergency.
"We're asking people to do the right thing," Escott said. "We're asking people to love your neighbors and to not hold those parties which we know are dangerous. We're in a time where we have to limit the risk as much as we can to avoid an overwhelming surge, where by the end of January we need 1,500 hospital beds and more than 500 ICU beds that we just don't have."
This story was updated to include details from the press conference earlier today.