Get connected with our daily update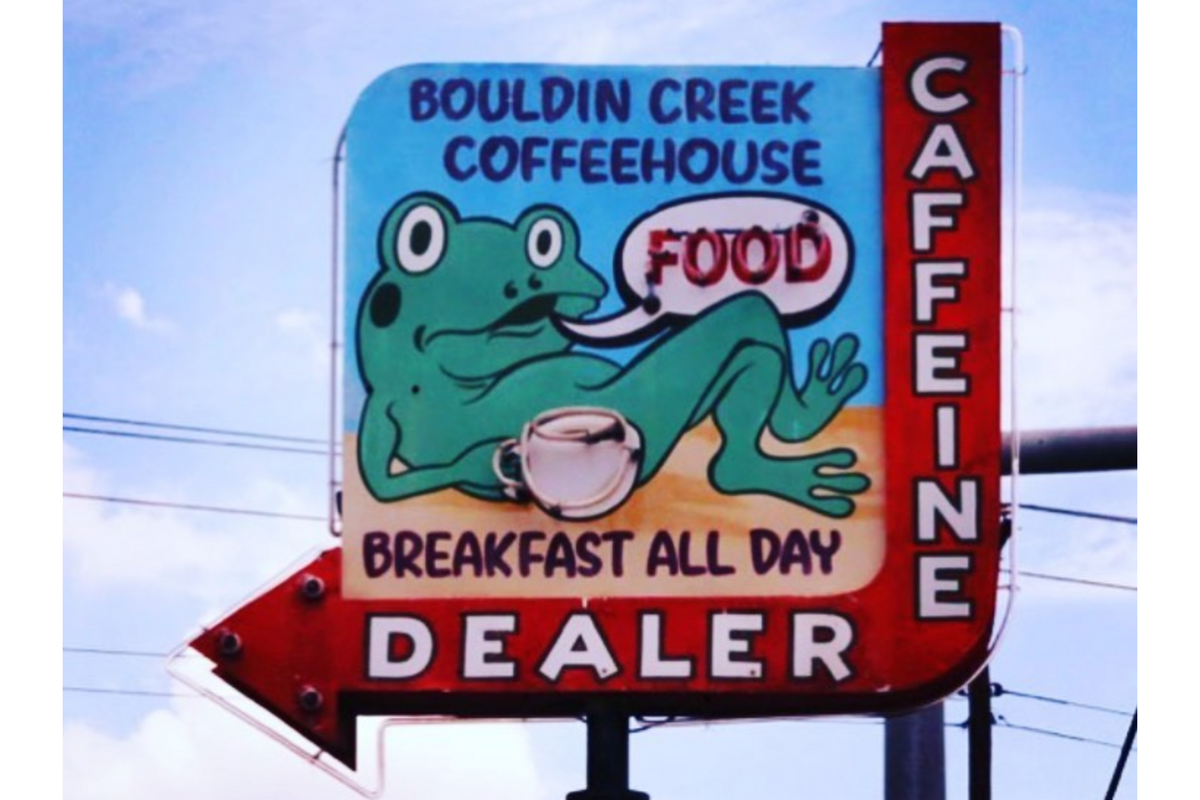 (Bouldin Creek Cafe/Instagram)
For longtime residents, Austin's massive population boom is not new. Seeing small businesses close and big corporations move to Austin in droves was frightening for Leslie Martin, even 20 years ago.
Using a small amount of money she earned by selling antiques, Martin opened a café in the Summer of 2000, feeling that someone had to keep Austin local.
Her idea was to create a "third place," or somewhere that isn't your home and isn't your work "but it feels like home." Not many cafés in the area served food at the time, so to differentiate her business and because she was vegetarian, Martin added a small vegetarian menu.
"I (wanted) to create a space that has a certain feeling and is a networking space for people and has a creative vibe going on," Martin said. "I was like, 'it just seems weird that I would open a restaurant and make money off of serving meat when I've been vegetarian for so long.'"
She called it Bouldin Creek Café and it operates on a few core values: paying employees a living wage, supporting the community by fundraising and sourcing local, helping those in need and creating a safe space.
Even though it isn't in the same spot as when she opened it and the menu has expanded, Bouldin Creek Café is an Austin staple to this day. Not a soul has dined inside the restaurant since March 2020 but Martin has had good luck with curbside.

"I hear all these horror stories of what people were having to deal with, with the masks and people putting tables together when you're not supposed to have large groups and I just kind of don't want to put my staff through that," Martin said. "I want them when we reopen and we're trying to use this to work on some things we want to do to improve our internal culture for the better and then work on some financial stuff that we've got on the backburner."
Martin said watching other businesses close during COVID has taken a toll on her—it's hard to hear about small businesses that have already closed even though some funding, like the Restaurant Revitalization Fund, is available now.
COVID-19 has left a dent on local businesses in the city, which Martin thinks will have a permanent impact due to rising costs of living, real estate and a lack of tax breaks and protection for long-standing local establishments.
"I feel frustrated with the city for not doing more for small businesses because what do we have here if we don't have our eclectic businesses? I just feel like so many of the things that we claim Austin to be are just vanishing," Martin said. "I think we're gonna see less and less people that aren't corporate aren't like hospitality groups opening restaurants because it's just too much. I've heard people say, 'I'm not in the coffee shop business, I'm in a real estate business.'"
However, Martin sees a light at the end of the tunnel and said they are close to having all the staff vaccinated. The restaurant will reopen when she feels it is safer to open at 100% capacity. In the meantime, she is very thankful for her curbside customers.
"I do really feel lucky and I see people eat in their car, I see people come in every week, every day and I just think this is amazing," Martin said. "I can't believe how many people continue to come just for curbside takeout food, I just can't believe it. I feel pretty lucky."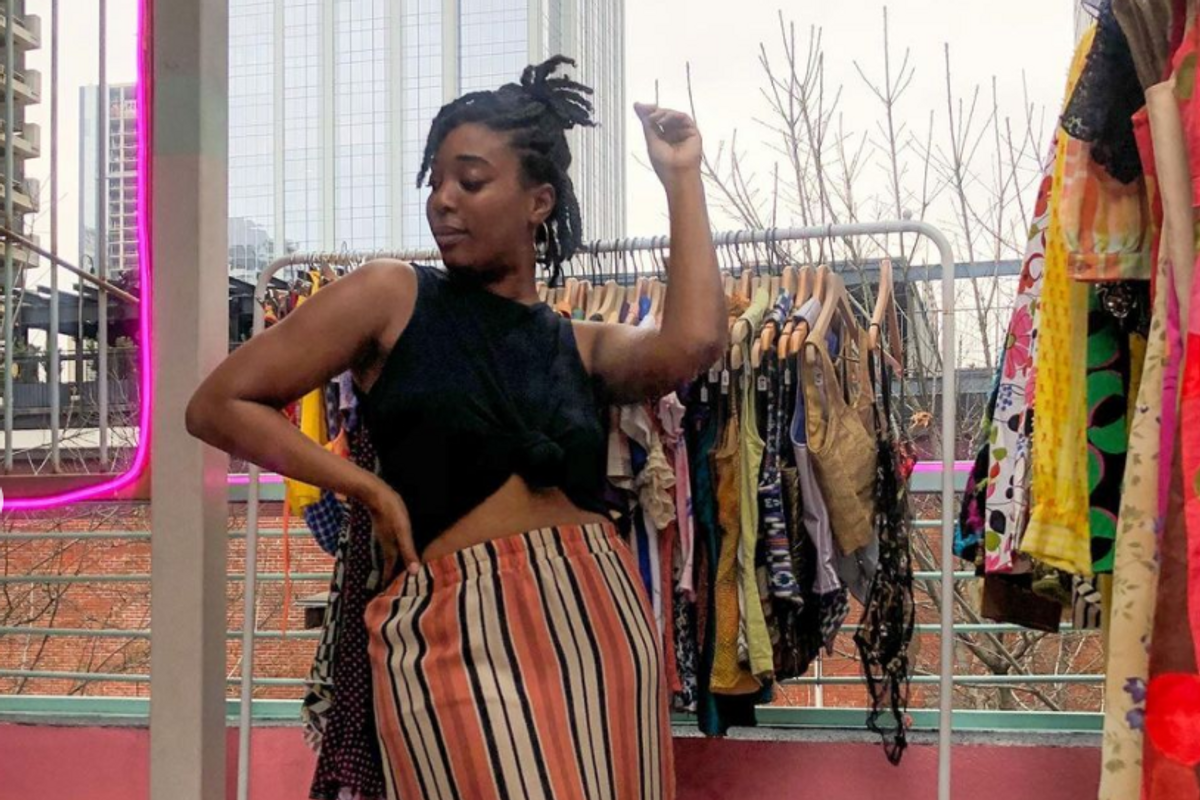 Dominique Kirven began thrifting with her mother and grandmother when she was 10 years old, only slowing down as she began working for big-box stores. Kirven left that job, frustrated with "how corrupt the industry is" and the unsustainability of fast fashion, shifting her shopping to smaller, used retailers.
And she started shopping like crazy—so much so that her friends started seeing Kirven's closet as a boutique and would frequently come over to swap clothes with her, sometimes offering to buy pieces off of her.
"What started Thrifted Feels was just the momentum of me having too many, so many perfect clothes and accessories and shoes and bags," Kirven said. "Eventually I started doing (Instagram) story sales, just as a hobby, and I started making really good money."
Feeling burnt out from her day job while running a boutique out of her apartment, Kirven quit her job once again for the sake of fashion. She now runs Thifted Feels ATX, her sustainable fashion boutique, full time.
"I think 2020 was just one of those moments for me where I was just like, I'm going to be 30 in a year, I don't want to be clocking in and clocking out," Kirven said. "(It was) well worth the risk of like letting go of my 401k and my benefits."
Kirven still frequently sells clothes on Instagram stories but has expanded to a brick and mortar at Gather & Co, the self-described "love child" of two companies, Thrifted Feels and To The Moon, in the Hill Country Galleria.
Now that she is established, Kirven wants to grow into and help the community that lifted her up. Gather & Co promotes local creatives and sustainability; Kirven sources from "mom and pop shops" and other Black-owned businesses around the state. She is transitioning her business to a nonprofit license so she can partner with local programs like LifeWorks, a non-profit helping young people conquer homelessness.

"I made this money despite me showing my old 'grandma' self—this is exactly where I want to be and also dig in deeper into my community, that makes sense to me," Kirven said. "That's my manifestation."
So what do you get when you shop at Thrifted Feels ATX? According to Kirven, you're getting her signature "earthy" aesthetic and a memorable shopping experience. Gone are the days of crowded racks and stuffy aisles because everything inside has already been curated when you walk in.
If you can't make it in person, you can still buy her picks on shopthriftedfeels.com and @thriftedfeels on Instagram.
"You would not tell that it was a thrift store walking into it," Kirven said. "Not only does it look good but it's affordable. You come to my shop, you spend $100 and you kind of always have at least a decent amount of stuff. I think that's what sets me apart, I'm not really doing it for capitalism, I'm doing it for my community."
It's Small Business Week, read about other local businesses making an impact here.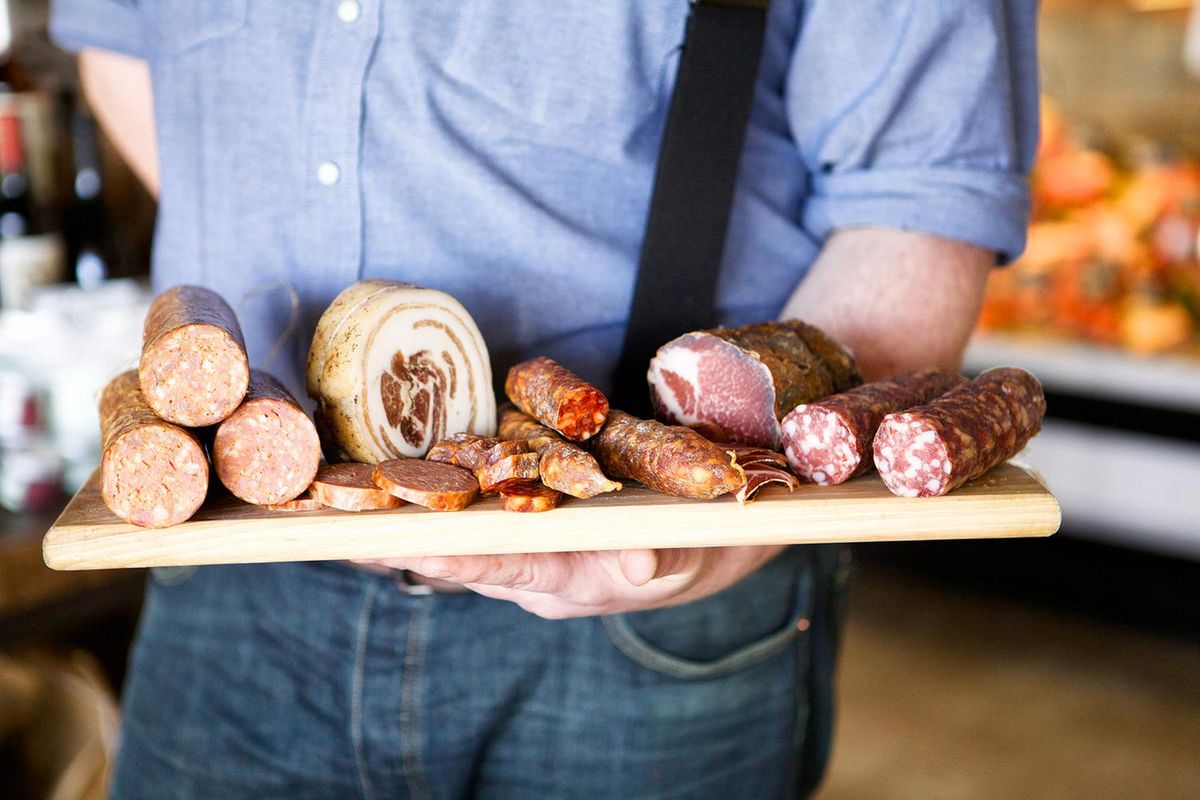 Ben Runkle went vegan when he was 18 after learning about the effects meat production posed to animals and the environment. He was into punk rock at the time, living in the Bay Area in California, surrounded by like-minded people who also abstained from eating meat.
Fast forward more than 10 years later, Runkle co-owns Salt & Time, a butchery and salumeria here in Austin, but he hasn't lost his drive to live sustainably.
"I didn't really have an understanding of food production or where food came from—learning all that information, it was a very natural reaction to want to abstain completely from consuming animal products that were part of that system," Runkle told Austonia. "When I started eating meat again, I wanted to know where it was from, how it was raised (and) how products were made."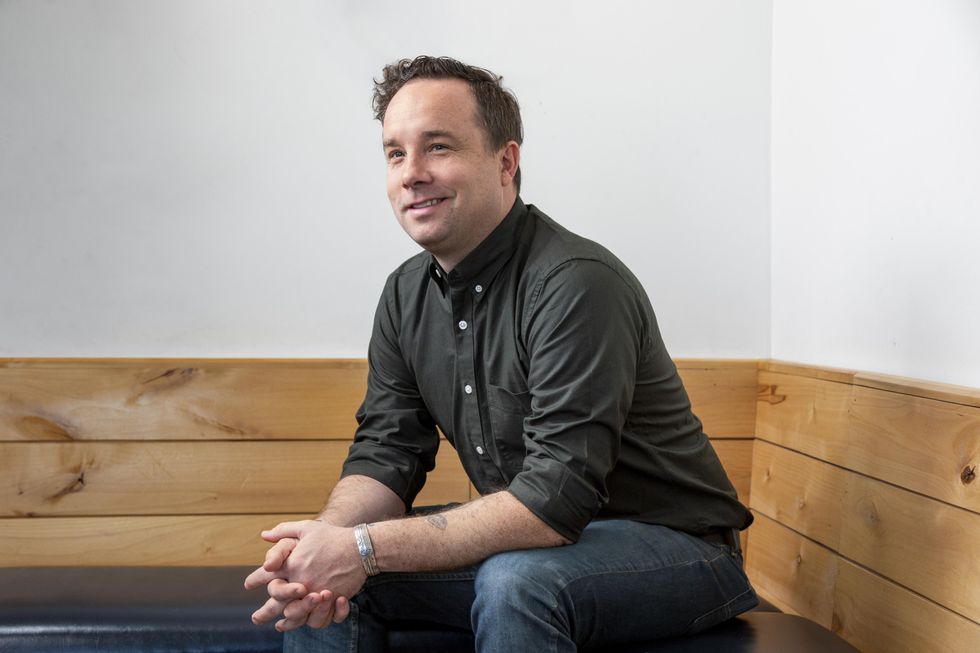 Ben Runkle has been running Salt & Time alongside his business partner Bryan Butler since 2013. (Ben Runkle)
He moved to Austin to live closer to family and began to pursue a dream: opening a butcher shop that was comparable to the places he had worked at and loved in California. Before long, he started selling at farmers' markets and was later introduced to his business partner, Bryan Butler.
With a joint passion for working with local ranchers, Butler and Runkle hit it off. By February 2013, they had their own brick and mortar, still standing today, now offering a full-service restaurant and café to boot.
Runkle continues to source his products locally, doing his best to adhere to a "two-hour" rule of buying meat from two hours or less by car. Even though they can't always meet that criterion, Runkle says they learn about the ranchers they source from—many of which started out directly selling to Salt & Time—as his number one priority is transparency in the process.
"We look these ranchers in the eyes, talk to them about what their processes are and what their reasoning for doing it is, and frankly, they look those animals in the eyes for their whole lives," Runkle said. "That gives me a lot more confidence that they're not going to take their animals to a slaughterhouse that's horrific, that doesn't take into account animal welfare. That relationship is really important to us."
Runkle said he considers sustainability as core to what they do and he wants to encourage others to be mindful of where the things they consume come from. On top of that, he doesn't want vegetarians or vegans to see him as the enemy—on the contrary, he wants to unify for a cause.

"Right now, especially with the climate change discussion and the kind of hyperpolarized world that we live in, there is a default position for a lot of vegetarians and a lot of meat-eaters to automatically look at each other as adversaries," Runkle said. "I see factory farming and industrial meat production as my adversary and vegetarians and vegetarianism as a different reaction to the same information. I think we're actually closer in some regards to each other's point of view than we might realize and I am hopeful that that can be a basis of building some kind of common ground around addressing some structural problems in our food system."