Get connected with our daily update
Zilker-area resident Ashley Bowling said she's been participating in outdoor gym classes since the fall, recently shifting to indoor sessions with mask wearers at Castle Hill Fitness.
"It feels really good to be getting back into it because it's just not the same when you're (working out) by yourself in your living room," Bowling said. "It's a step toward normalcy."
However, not everyone shares Bowling's excitement, with some touting a bit of apprehension as things return to something resembling pre-pandemic life.
South Austinite Barbara Castro said she's concerned to possibly go back to in-person employment after working remotely for months. She said she not only fears contracting COVID-19 but also driving in traffic as the area's typical congestion subsided during the pandemic when residents stayed home. "I've been so used to working from home that a commute of 20 or 30 minutes just seems daunting right now," she said.
Castro also voiced concern about paying for her young son's after-school childcare, a luxury she provided in the remote workplace.
Making the transition
Dr. Mike Brooks, a psychologist in private practice in Austin, says almost everyone is going to be feeling a certain level of anxiety, nervousness and self consciousness about returning to social and business situations.
"This transition will be bumpy but we're all going to be on this bumpy ride together," Brooks said. "There's some comfort in knowing there's nothing wrong or bad or defective about us. We're going to struggle a bit as we return to normal."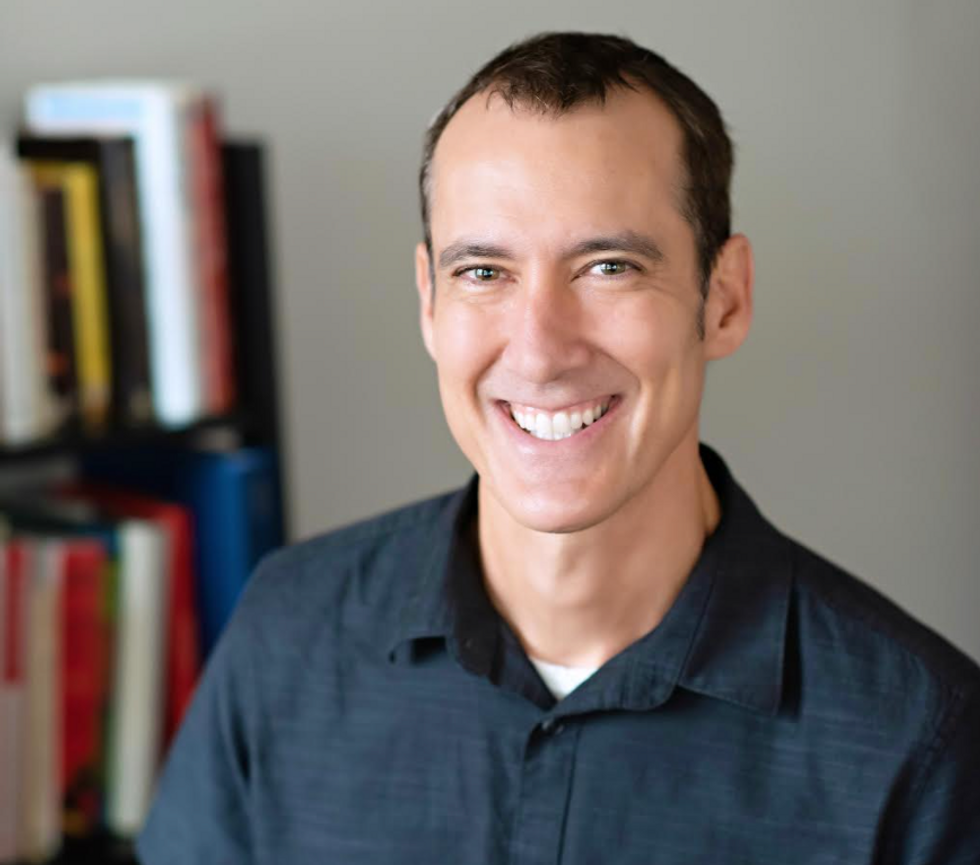 Psychologist Dr. Mike Brooks says many people will feel anxious, nervous and/or self-conscious about returning to social and work situations after the past year of quarantine.
After a year of staying in, avoiding traffic, sanitizing excessively and wearing masks, the transitional period the state is in where people are not required to wear masks and social distancing practices have eased per the governor's order, it can be intimidating for some to imagine a return to pre-pandemic life. Brooks suggested easing back into social situations by first opting for a restaurant visit as opposed to a larger scale gathering such as a concert. Even for Brooks, who received the COVID-19 vaccine, dining in a crowded restaurant recently "felt a little weird."
"When you learn how to swim, you don't just go into the deep end; you start with the shallow water first," Brooks said. "Challenge yourself a little bit but don't stretch too far all at once."
During the past year, society has been so sensitized and conditioned to be fearful and worried, he said. He proposed individuals maintain a social distance from others at first, before getting more comfortable being closer, and advised those fearful to talk about the transition with friends and family.
"As we are slowly acclimating back, the experiences will be self-reinforcing—the fears will naturally recede as we go out," Brooks said. "Trust the process."
A hunger for normalcy
Back at Castle Hill Fitness, General Manager Michele Melkerson-Granryd said she's begun to see a gradual uptick in the gym class sizes, although the facility still practices social distancing, mask wearing and walled workout pods that provide single exercise spaces. The facility was closed for three months at the start of the pandemic before offering online, virtual workouts, but now she says people want to get back to working out with their buddies.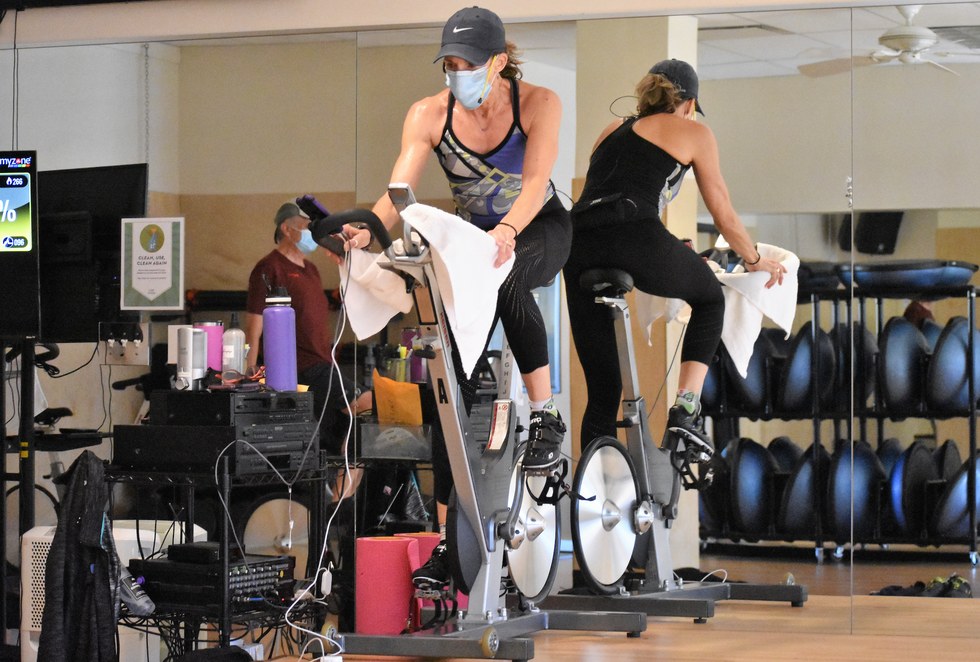 Castle Hill Fitness General Manager Michele Melkerson-Granryd leads a spin class at the program's Westlake facility. She said she's begun to see a gradual uptick in the gym class sizes as the state opens up. (Leslee Bassman)
Melkerson-Granryd said some members have a goal of getting back to their pre-pandemic body while those recently vaccinated are feeling safer and ready for a full gym routine. She said those returning to an exercise routine should do so gradually.
Her advice: "For anybody who did take a lot of time off, to not beat themselves up too much because there's nothing we can do about it now. And to be kind as they come back. Their body will remember what it's like to be in better shape but it does take time. Be patient and work with somebody who will motivate you and give you the challenges you need at the right time."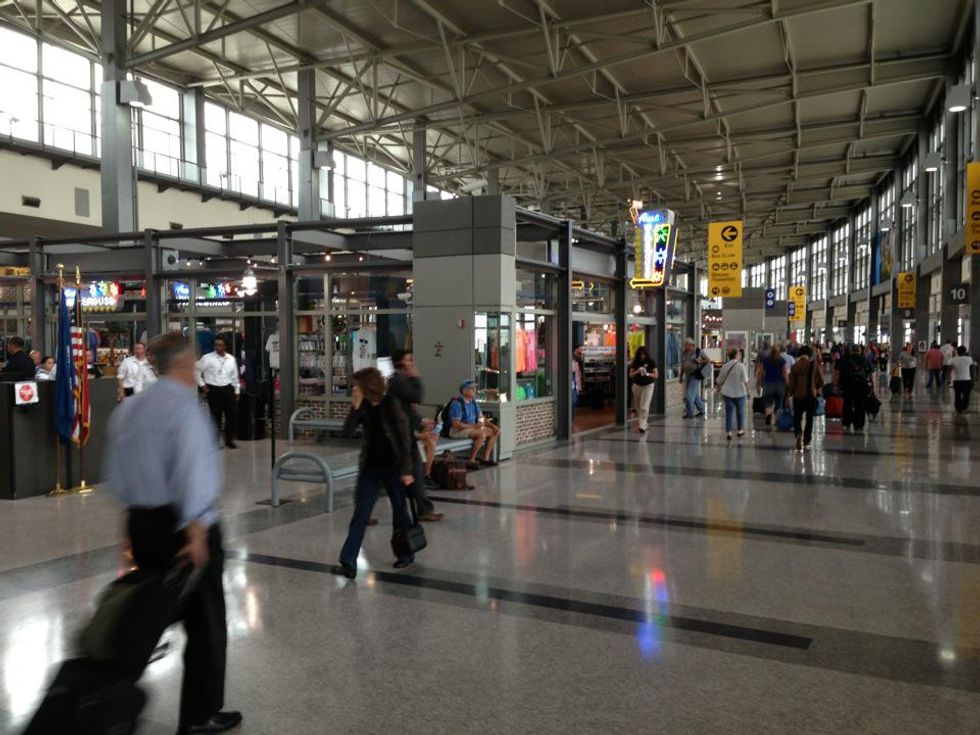 Austin Bergstrom airport before the pandemic.
Keith Waldon, who owns local travel agency Departure Lounge, said clients continued to travel during the year but did so by taking private transportation and staying in private accommodations or resorts with standalone units.
However, since November, he's seen "a dramatic increase" in general bookings and short term travel, folks wanting to depart in two or three weeks, said Waldon, adding that air travel and hotel stays are also on the rise. He attributed the upswing to recent vaccinations.
"Once people get their second shot, they're ready to head to the airport," Waldon said.
Recently, his team has been selling domestic trips and vacations to Mexico, the Caribbean and Africa. Waldon said he's been booking a few cruises for late this year but mostly for 2022 and 2023, with the pandemic's flexible cancellation policies extending into the future.
"People have just been stuck at home for so long (that) they really, really want to get out there," he said. "And with the vaccination, they're feeling comfortable to do it."
Two hours after Gov. Greg Abbott announced that state mandates on wearing masks and limiting business capacities would be lifted, Mayor Steve Adler wrote a letter to the city urging residents to keep their masks on and stay safe.
In a press release on Tuesday, Adler said that he and the mayors of Houston, Dallas and San Antonio are calling on Abbott to keep the state's current COVID restrictions.
Abbott said in a statewide press conference on Tuesday that he would "open Texas 100%" effective next Wednesday as case rates continue to drop and record vaccine shipments roll in. State mandates, which previously limited businesses' capacity and required customers wear masks, would be completely reversed and staying safe is left to "personal responsibility," according to Abbott.
"It is clear from the recoveries, vaccinations... that state mandates are no longer needed," Abbott said at the press conference. "Every business that wants to be open, should be open."
Despite fewer hospitalizations, 85% of Texans still have not received a dose of the COVID-19 vaccine. Adler warned that the fight was still not over and said that "overconfidence" could bring case rates up once again.
"We as a state should be guided by science and data, which says we should keep the mask mandate. Too much is at stake to compromise the positive outcomes we have seen with over-confidence," Adler said. "Our priorities should continue to focus on the further opening of schools and businesses, but we must do everything we can to ensure the success of those two goals."
Wearing masks and socially distancing have been promoted by many state and federal medical officials as the most effective tool in fighting COVID transmission. With no mandate, Adler said that the order will create "ambiguity" on the importance of continuing to follow safety procedures.
"Wearing a face mask while in public or within closed spaces remains one of the most effective, proactive measures anyone can take to reduce the spread of the COVID-19 virus according to the US Center for Disease Control," Adler said.
Although COVID hospitalizations in Austin are down 57% since Feb. 1, 85% of those who meet 1A and 1B qualifications have still not been vaccinated. The slow trickle of vaccines coming in, even if it is increasing, isn't enough to stop another possible surge in cases if mask mandates are lifted, Adler said.
"While hospitalizations in the Austin-area continue to decline, the number of vaccinations is not where it needs to be," Adler said. "We have to do everything in our power to prevent new surges in infections, subsequent hospitalizations, and more deaths to avoid further individual and collective suffering and economic pain… Let science be our guide and let us work together to keep Texas healthy and prosperous."
(Pexels)
After reaching a grim milestone of two million COVID-19 cases on Thursday, Texas became the state with the second-highest number of cases, trailing just behind California, according to data from Johns Hopkins University.
At 2,040,751 total cases throughout Texas and a 13.33% positivity rate, California's total case count of 2,843,062 tops the U.S., however its overall positivity is only 7.55% in the state. On top of that, the death count between Texas and California is nearly identical: 31,277 and 31,684 deaths respectively.
Travis County makes up about 2.9% of the overall caseload, with 58,286 cases and a current 16.2% positivity rate. Travis County is currently experiencing its worst surge to date, although still behind other big Texas cities.
Austin officials have been hitting a disconnect on what regulations are best to help quell the surge; Escott has been calling for a stronger lockdown until the virus is under control, while state officials, including Gov. Greg Abbott, are worried about the effect another lockdown will have on businesses.
However, offering a glimmer of hope of the end of the pandemic, the Texas Department of State Health Services announced Thursday that Texas had also become the first state to administer more than one million vaccines, exactly one month and one day after receiving the first doses.
"Texas is leading the way for our nation once again," Abbott said. "This is the biggest vaccination effort we have ever undertaken and it would not be possible without the dedication and tireless efforts of our healthcare workers. We still have a long road ahead of us but Texans continue to prove that we are up to this challenge."
During a press conference yesterday, Austin-Travis County Interim Health Authority Dr. Mark Escott said it is imperative that people continue safe practices until they can get the vaccine, which could be a while with a shortage of doses to go around. Ultimately, Escott said, masking and distancing will have to be kept up until the vaccine is more widely available.
"While we're all frustrated about the numbers of vaccines that we have available, we have something else that works very well and it's those protective measures: the masking, the distancing, the handwashing, it prevents disease also," Escott said. "It's going to have to continue until we can get a substantial portion of our population vaccinated."
To help alleviate the strain on hospitals, Austin Public Health officials announced the opening of an alternate care site at the Austin Convention Center that can accept COVID-19 patients to free up ICU beds. Additionally, the city has rolled out infusion sites to treat recently-diagnosed patients without serious symptoms.
Escott said Austin could run out of ICU beds any day now and hospitals are currently seeing the repercussions from holiday celebrations.
"Right now, when we are facing unprecedented surge, unprecedented transmission of disease in our community, which is uncontrolled, we have to work together as a community to drive down the disease spread and flatten the curve again, to put our hospitals in a better situation and buy us time to get more people vaccinated," Escott said.
(Austonia)
Austin businesses are required to reduce capacity to 50% after Sunday marked the seventh consecutive day that COVID-19 patients exceeded 15% of hospital capacity.
Establishments required to roll back their capacities include retail stores, office buildings, manufacturing facilities, gyms and exercise facilities and classes, museums and libraries—all of which have been allowed to operate at 75% since Governor Greg Abbott introduced Executive order GA-32 in October.
The order lays out that establishments that had been operating at 75% capacity must limit their capacity to 50% in areas where the number of COVID-19 patients exceeds 15% of the total hospital capacity for seven consecutive days.
On Jan. 3, Trauma Service Area O's hospitalization rate surpassed 15% and has been increasing since. Travis County is one of the regions included in this TSA, which is designated for the purpose of developing a trauma system that is consistent with patient care of the region.
According to the Texas Department of State Health Services, 18.8% of its total hospitalizations are COVID-19 patients in TSA O, as of Sunday.
The executive order also states that establishments, such as bars, that are not restaurants cannot offer services indoors. They can, however, continue to offer drive-thru, pickup or delivery options. Outdoor services are allowed provided businesses comply with COVID-19 safety precautions.
Establishments that are not included in the order include religious services, local government operations, child care services, youth camps, recreation sports programs for both youth and adults, public or private schools, or drive-in events.
Establishments, where licensed cosmetologists or barbers practice their trade with six feet of social distancing between workstations, are also able to forgo the occupancy limit.
The order also states that elective surgeries must cease to allow for more room in hospitals.
Despite two counties in TSA O, Lee and San Saba, submitting and qualifying for attestation to stay open ay 75%, Travis County has seen significantly more than the maximum of 30 COVID-19 cases required to qualify for an attestation. As such, Austin businesses can expect to remain at 50% capacity until hospitals can reduce the number of COVID cases.