Get connected with our daily update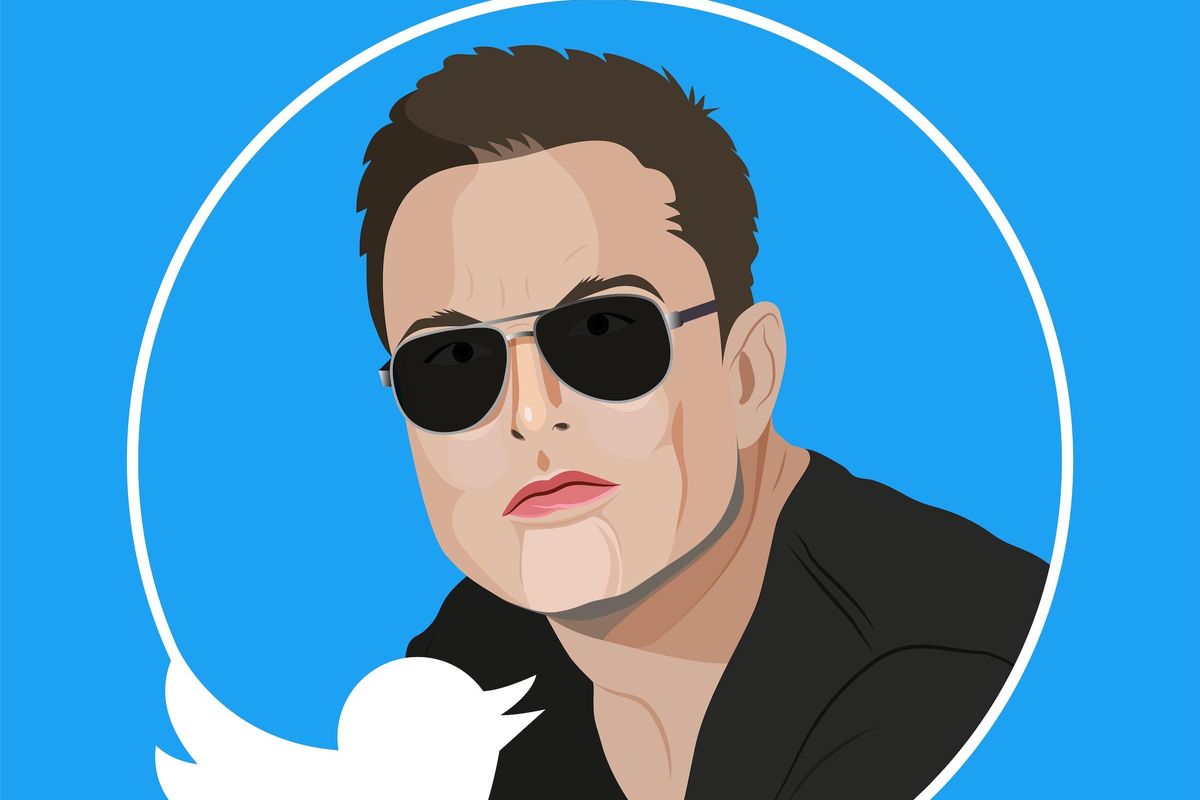 Shutterstock
Elon Musk has proposed once again to buy Twitter for $54.20 a share.
The news that Musk is offering to carry on with the $44 billion buyout was first reported by Bloomberg. Now, a filing with the Securities and Exchange Commission shows Musk made the proposal in a letter to the tech giant on Monday.
The New York Stock Exchange temporarily halted trading in Twitter stock twice Tuesday, first because of a big price move and the second time for a news event, presumably the announcement of Musk's renewed offer.
While the per share offer price on this latest proposal remains the same as the original offer, it's unclear if Musk has made other term changes or if Twitter would reject it. According to other reports, a deal could be reached this week.
The stock closed at $52.00/share Tuesday, indicating market uncertainty around the $54.20 offer.
After Musk informed Twitter of plans to terminate the original agreement in July, Twitter sued. A trial has been expected in Delaware Chancery Court on Oct. 17.
With the proposition of a buyout on the table again, it revives the question of whether Musk might move Twitter from San Francisco to Central Texas.
He's done so with some of his other companies. Tesla's headquarters in southeast Travis County had its grand opening earlier this year and tunneling business The Boring Company moved to Pflugerville. At least two other Musk companies, SpaceX and Neuralink, have a Central Texas presence without being headquartered here.
Technology journalist Nilay Patel this afternoon voiced concerns that owning Twitter and Tesla together could be problematic for Musk, as his Tesla manufacturing facilities in Germany and China are both in countries that have disputes with Twitter over content moderation and censorship.
Telsa shares fell after the Twitter news became public, before rallying to close up, at $249.44.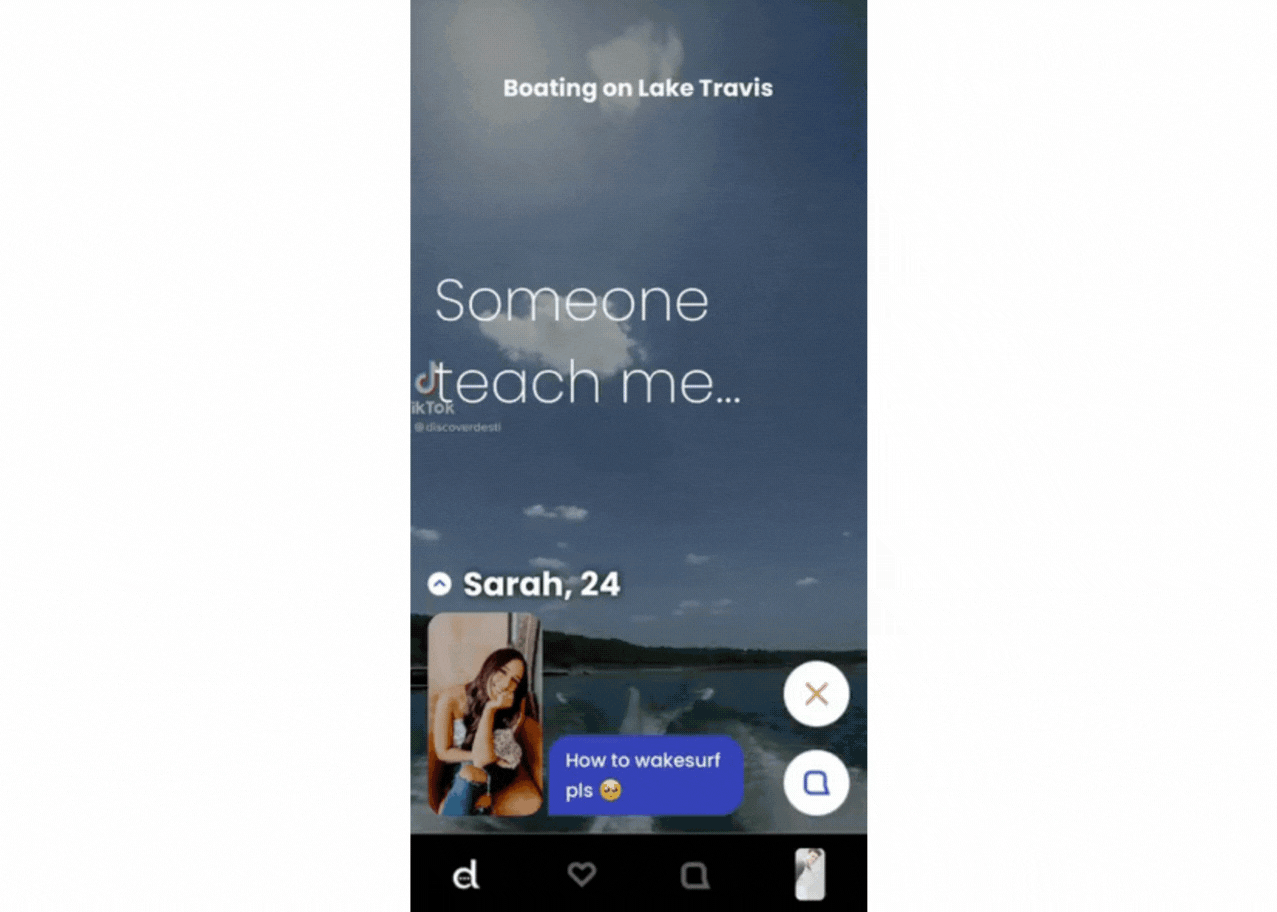 It's not too late for some summer loving. A new dating app called Desti has launched in Austin and it aims to help singles explore the city.
The app works by having people build a profile and then select three different "desties," which are places or activities that the user wants to go to. That way, when you're swiping, you're replying about a potential outing rather than simply liking a person.
COO Nick Dominguez said the app came about by brainstorming with founder John Taylor about some of the problems with the dating apps already available. The team brought on one of the designers at Hinge who explained the roadblock for getting virtual matches to meet in person.
"She said, imagine a woman in the middle of a room surrounded by 200 guys at the same time. They all come up to her and say, 'Hey, what's up? How are you?'" Dominguez said. "200 strangers at once trying to have small talk with you, it turns into white noise. So we were like, how can we change that user experience?"
The answer to that is by making something that can appeal to the next generation. Dominguez talked about witnessing social media being repositioned for its audiences like with Myspace's popularity transitioning to Facebook then to Instagram. With TikTok gaining traction as a way to discover and see reviews of places over other modes like Yelp, an interface that's heavy on video made sense.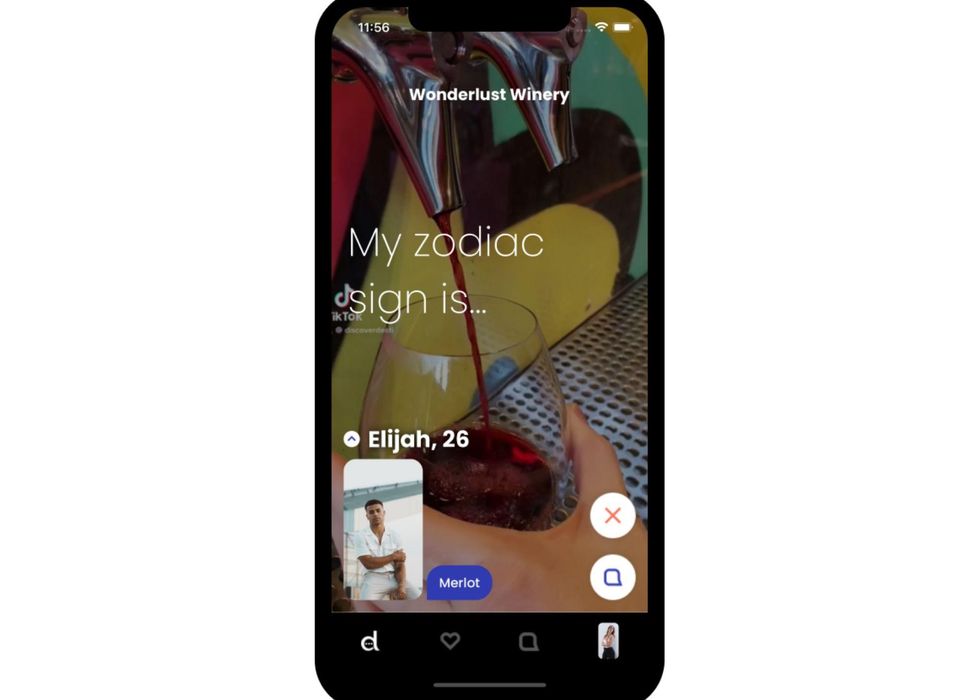 "We know short-form video is the future. It's just what people expect," Dominguez said. "Every other dating app is more or less the same as far as the mechanism of showing people here's everyone around you, swipe through. For us, it starts with a destination, with where you want to go. So it is a completely different orientation of a dating app than anything else that exists."

The team also sees their differences from the others in the opportunity they have to monetize, though they declined to disclose what that model will look like. Still, they say they're prepared to scale quickly. Over the weekend, Desti had a launch party at the Belmont and is considering which markets they'll enter next.
And it's not just dating. If you're looking to make new friends around Austin, this app could help. Using Besti mode, people can plan meetups with other users. Forming bonds outside of dating is an idea the team liked, particularly for a city like Austin that's drawn in many transplants.
It's features like this that make the team excited for the future of the app.
"Desti is poised to not just be a dating app," Dominguez said. "The name is really about destinations. That's the center of our value proposition is around that short-form content. So we'll definitely lean into that quite a bit."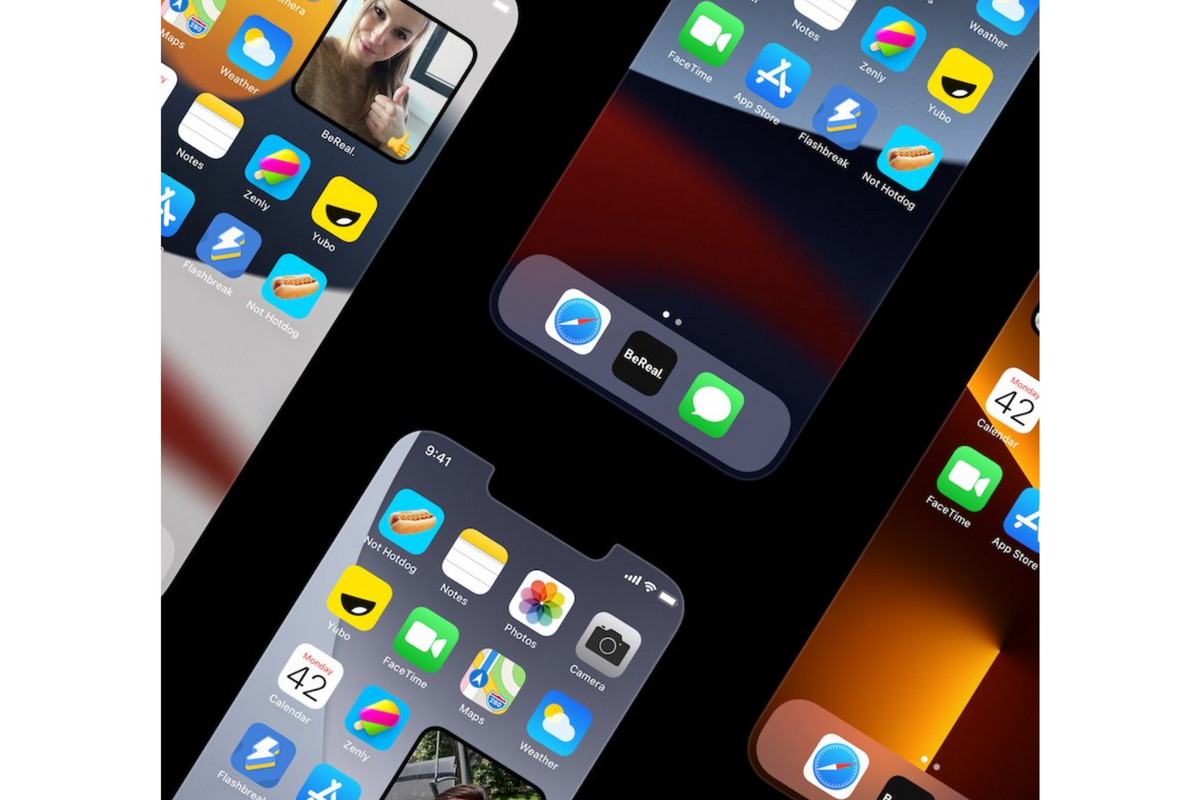 Trampling over TikTok and Instagram to the top of the free downloads on the iOS app store is a photo-sharing social media known as BeReal.
BeReal tells users it's "not another social network." Breaking away from the mix of tech giants in Austin like Meta and TikTok, BeReal isn't for perfectly curated photo dumps, beautifying filters or live streams, though it still uses the attraction of content posted in real-time.
BeReal slightly removes your agency in capturing picture-perfect moments. At a random time each day, users get a notification that it's "⚠️ Time to BeReal. ⚠️" and are given two minutes to take a photo that captures your setting from both the front and rear cameras.
You can post late, but the app documents how late your post is once you get around to uploading. Plus you're blocked from viewing your friends' photos until you follow through on your posting duties.
With all the hype over BeReal, even from those like Facebook investor Yuri Milner's DST Global set to help the startup reach a valuation of more than $600 million, we decided to try it out for ourselves.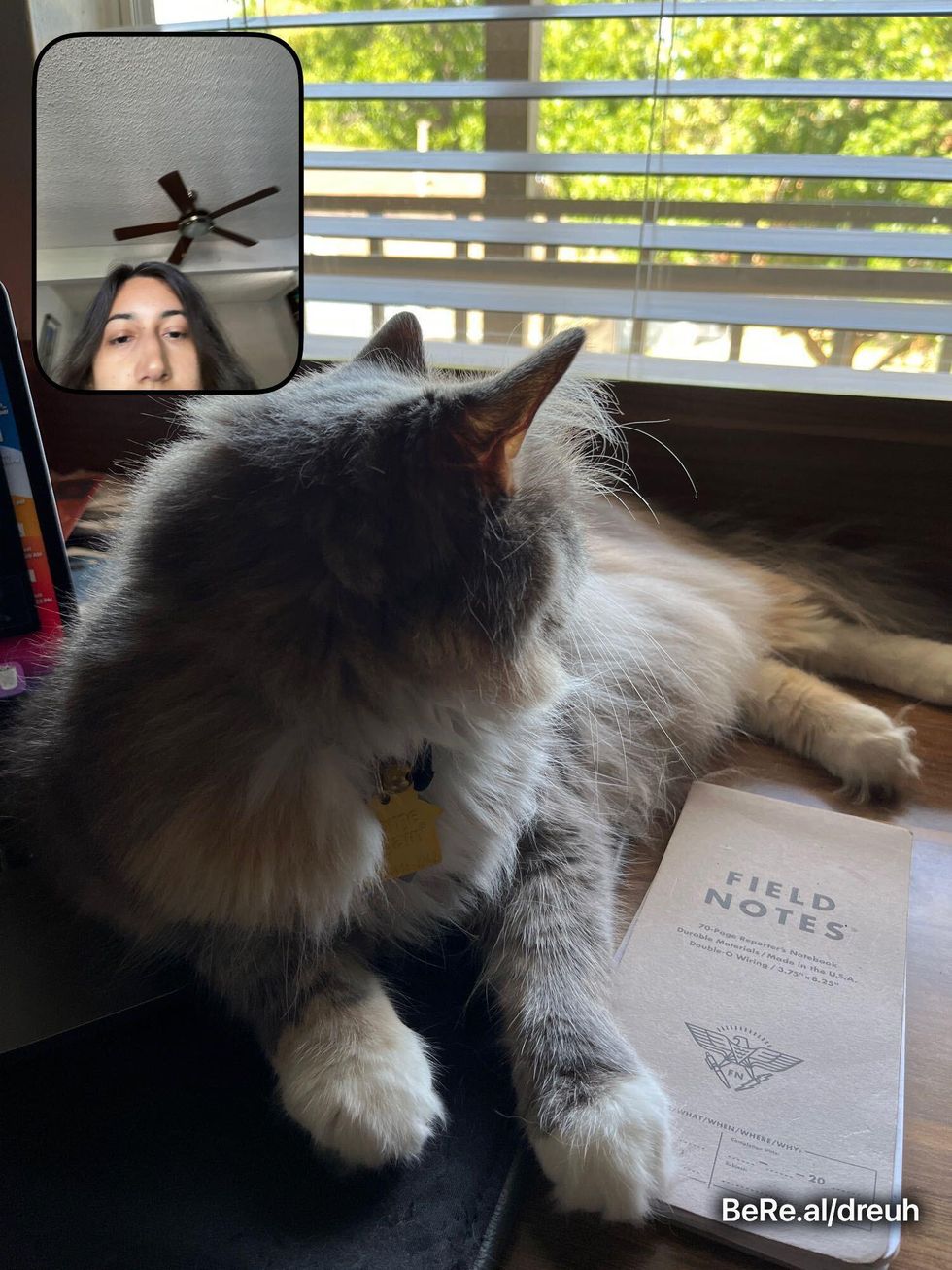 Your first BeReal notification comes immediately upon downloading the app. Fresh out of a work meeting, I was sitting at my desk at home and decided to stay put and capture a photo of my cat. A reminder: the app will capture a photo from your front camera, something I was unaware of when I snapped this half image of my face.
Now, when it comes to engagement, the app allows you to comment on your friend's posts with "RealMojis," where you can make your face emoji-like. It's particularly useful in instances like one TikTok user who showed the RealMojis their friends sent after the BeReal notification came while they were with their ex.
A couple of days pass with more of the same. I'm on time to post, but I'm at home when the notification strikes. No notification comes while I'm out doing activities I'd typically share on social media like going to Blues on the Green, catching a movie at the Blue Starlite Drive in, grabbing a coffee at Barley Bean or even while I'm talking a tow trucker out of taking my car away for a parking violation.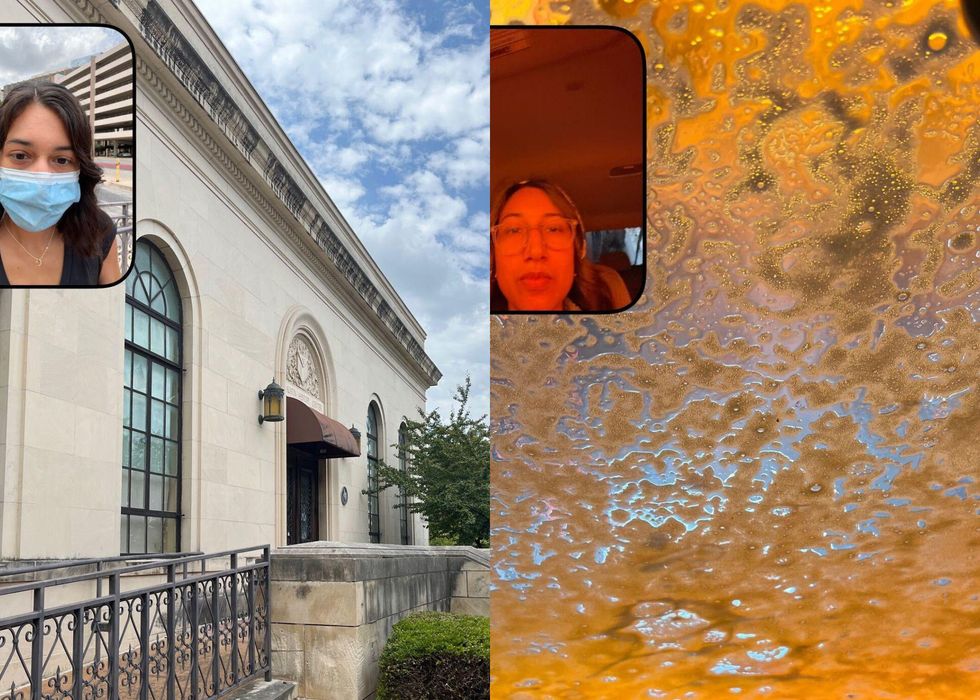 So on Friday, I rebelled and decided to post late. I was at the Austin History Center doing research for a story and caught the outside of the charming downtown building. I did Saturday's post a whole day later and put a photo at the car wash on Sunday, again forgetting that the app is also taking a photo from the front camera.
Founded by a French developer in January 2020, the app has taken a couple of years to catch on. But now that interest has skyrocketed—some research firms are estimating that the app is in the 20-30 million downloads range—users are learning that BeReal is for the mundane. And the discovery tab where you can see people's posts across the world is full of it. I've seen a person riding on the back of someone's motorcycle in Spain, someone in Germany watching Breaking Bad, a view of Grand Central Station and more.
So while it's frustrating to not get a notification to post when you'd like it to happen, it's also part of the appeal. The thrill of thinking that maybe you'll get a BeReal notification at a time that you want to post is part of what keeps users coming back, and may be the key for the social media to grow as a competitor to the well-established giants. But with others saying it's not as authentic as it brands itself as, it's possible the initial frenzy could pass.