Get connected with our daily update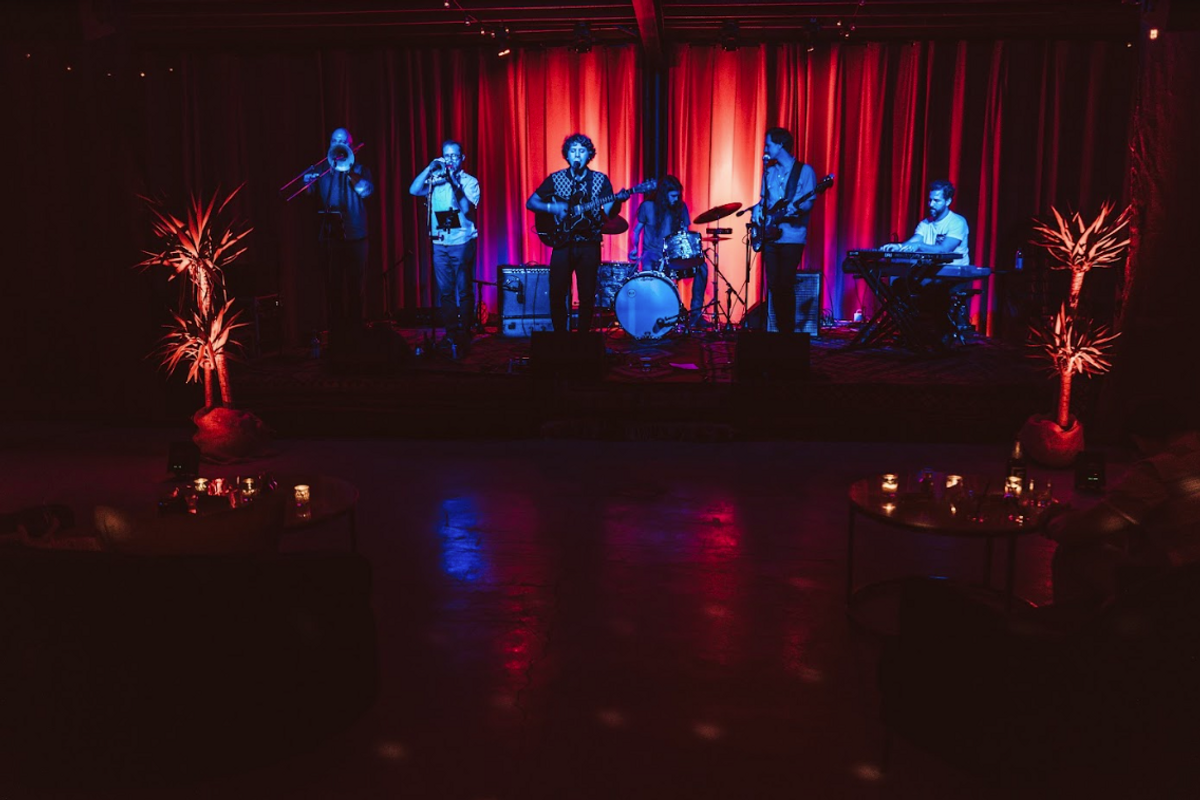 Membership-based private social club and music venue Pershing Hall is expanding its service, opening some of its events to the public for the first time starting this weekend.
The Pershing, a low-profile but highly-coveted luxury club tucked away on East 5th Street and Pedernales, is the watering hole of some of Austin's most famous creatives and elites. It opened in 2018 as a membership-only club and has accrued 350 members as of last year.
It plans on hosting over 150 events in the rest of 2022, starting with a Friday night show featuring Clarence James, Moody Bank$ and Vace. Pershing has a partnership with Black Fret musicians to keep the good tunes rolling.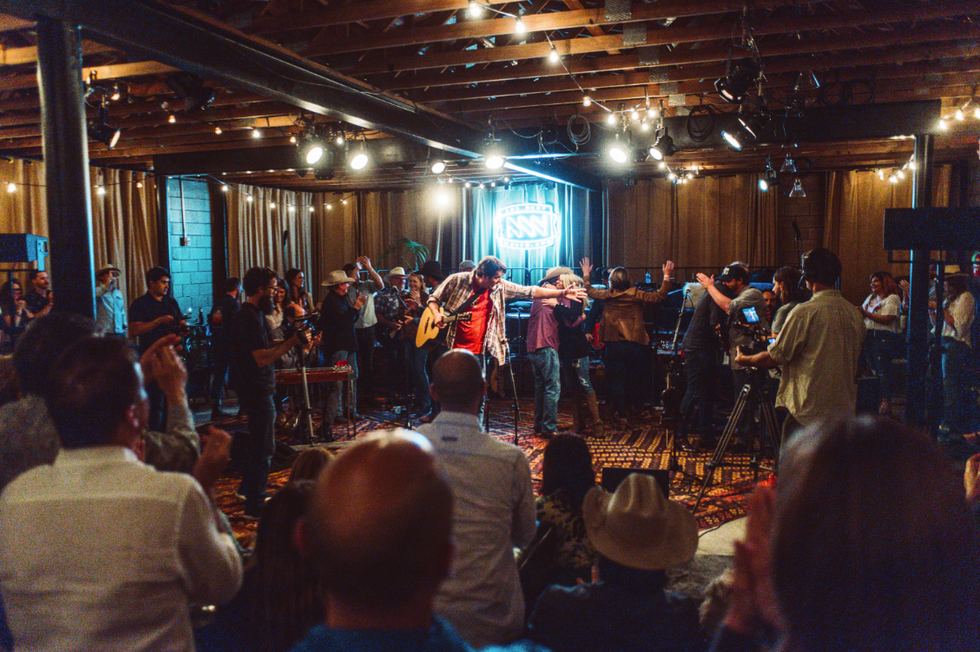 (Olivia Nance)
Pershing is also home to a monthly residency from Austin's own Bob Schneider, which will sell tickets to members first before opening them up to the public.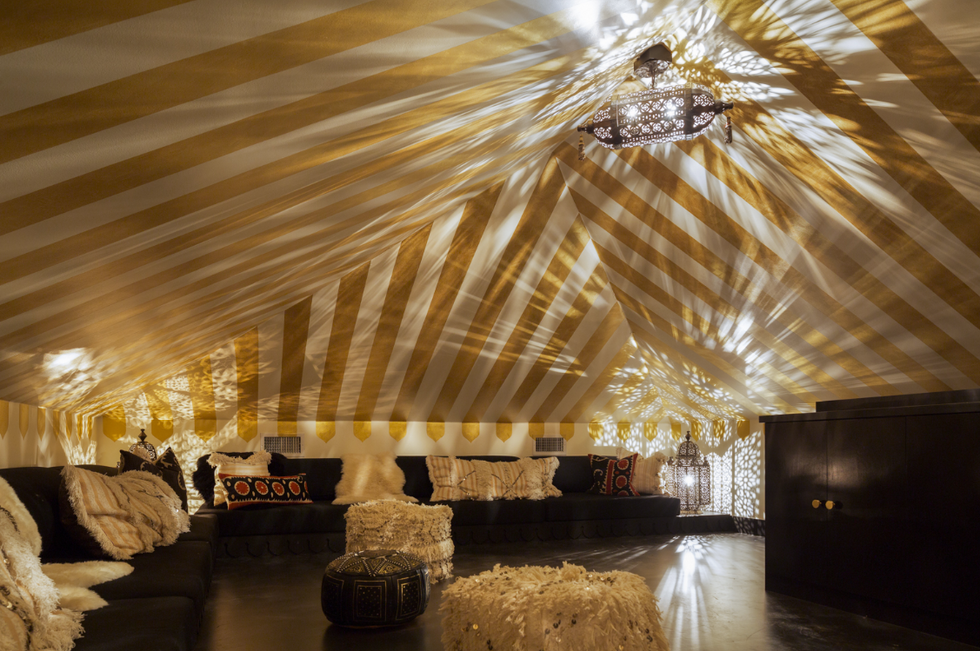 (Olivia Nance)
In addition to opening its doors to the public, Pershing says it is "committed to supporting all forms of art and artists" by:
Partnering with West Chelsea Contemporary to present live art, including work from Bill Tavis that will also be displayed at Pershing Hall.
A new commercial kitchen and chef will expand the menu to include a wagyu beef Pershing burger, wild striped bass and ribeye with Japanese sweet potato.
Offering new incentives for national musicians to perform at the venue.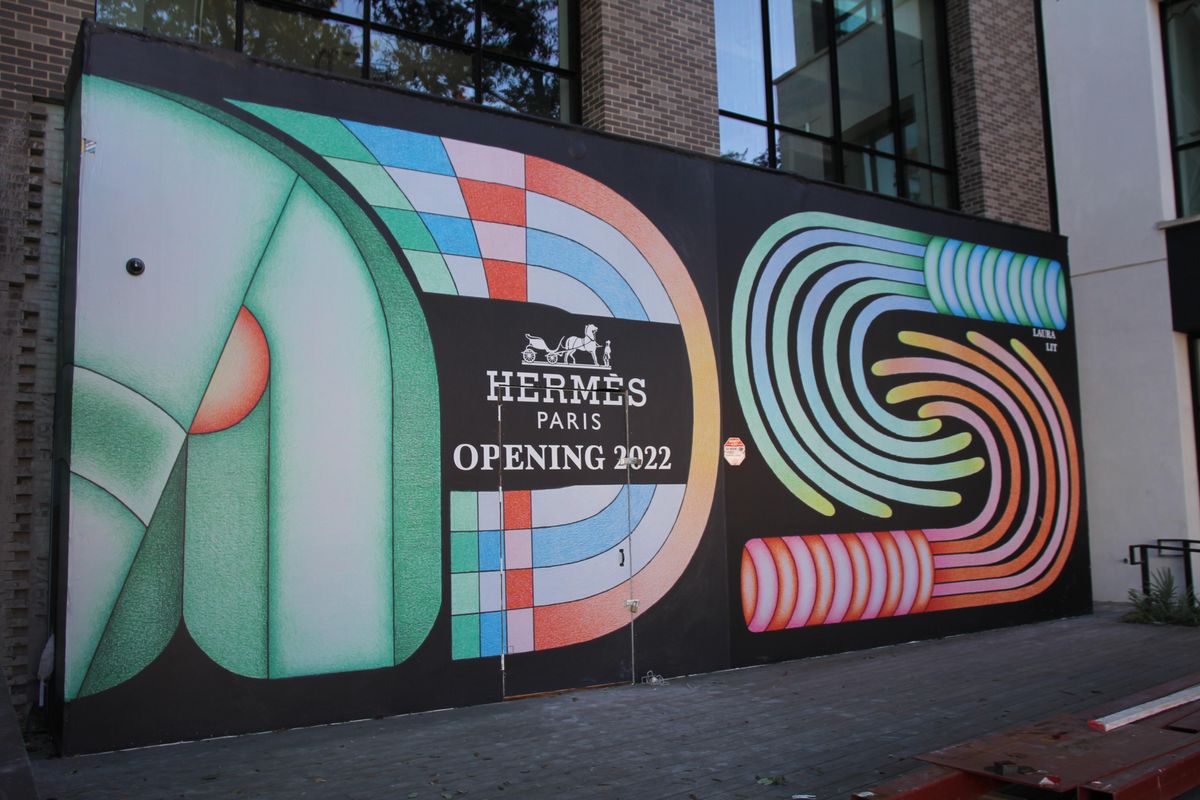 Any longtime Austin resident will tell you that South Congress has been changing shape since the late 1990s, going from a pseudo-red-light district to a luxury shopping destination.
Back when local entrepreneur Liz Lambert bought the Hotel San José in 1997, most residents saw the street as a low-income area. Today, the Music Lane development—a sprawling block of tourist-loving luxury shops and eateries at South Congress and Music Lane—is transforming the identity of the hip strip to resemble its North Austin counterpart The Domain.
Between the mom-and-pop shops that still remain and the bougie storefronts that have yet to make their debut, the South Congress many Austinites have known is becoming more and more different by the day.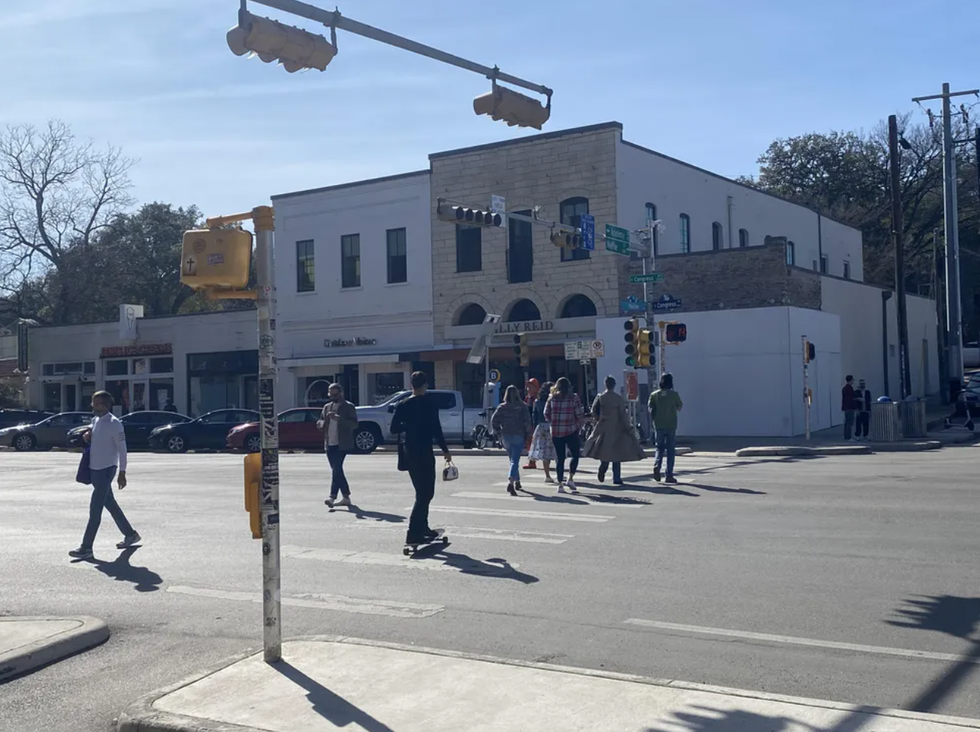 Extravagant new store fronts
The final phase of the Music Lane development will close out with the opening of French fashion house Hermes, famous for its Birkin bag design that can run anywhere from $9,000 to $500,000.

It will join other high-priced favorites like luxury jeweler Nak Armstrong, athleisure brand Lululemon, celebrity-visited restaurant Aba and exclusive social club Soho House that have been opening up since 2020.
As soon as Hermes signs started popping up on South Congress in the fall, some locals quickly expressed their dissatisfaction on social media.
I cannot believe there's a Hermès (an Hermès?) store opening around the corner from where I live. Oy vey. The scrappy, cheap, charmingly dusty locals-only South Congress of yore is receding into the past so very quickly. 😭 pic.twitter.com/sUHxI4pX8F

— Cari Marshall (@CariMarshallTX) August 3, 2021
And as Hermes puts South Congress on the fashion map, more luxury retailers are expected to trickle in. Though it isn't permanent, Music Lane is soon to be home to Atelier Beauté Chanel, a six-week pop-up opening on March 11 to coincide with SXSW—for the very first time outside of New York City.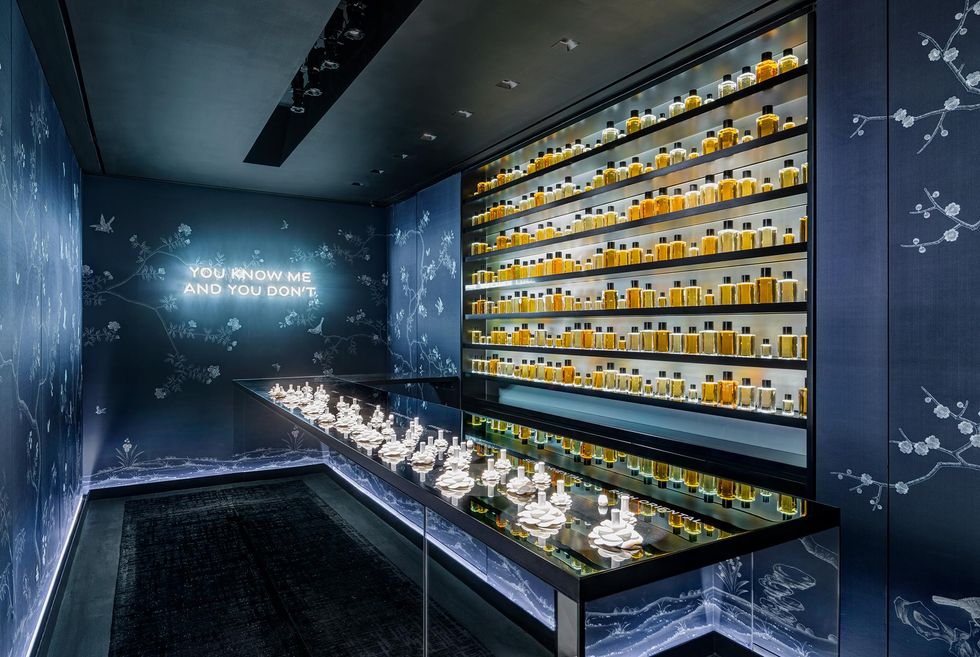 The Domain has always been home to luxury brands, so additions from the newly-opened Gucci to the upcoming Reformation are more commonplace as they join brands like Louis Vuitton and Tiffany & Co.
Pushing against the change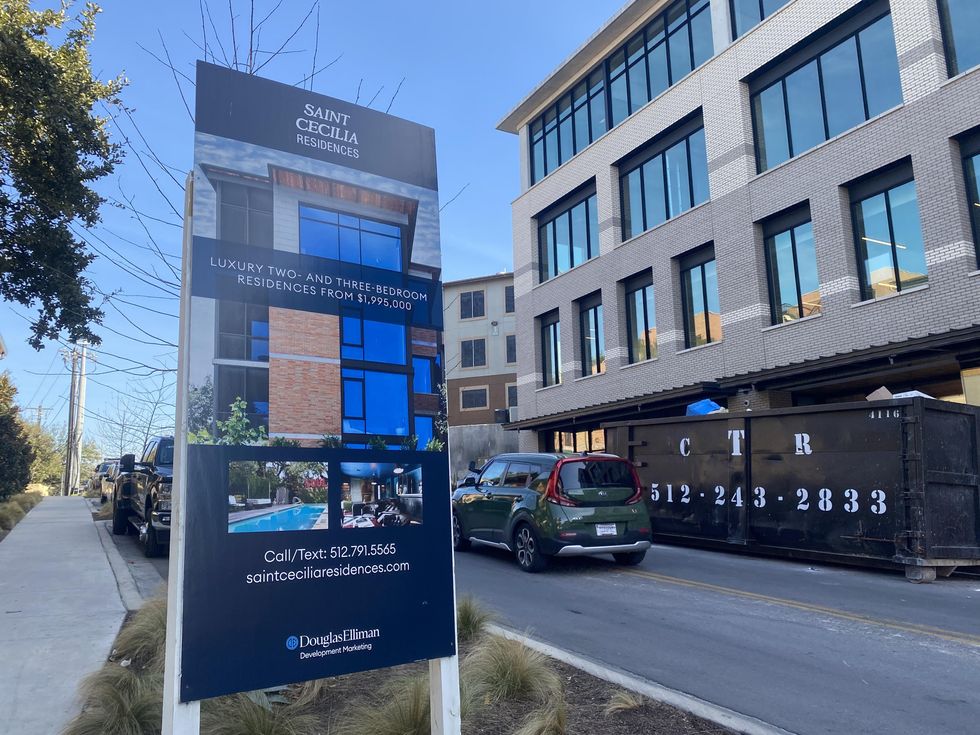 One of the biggest changes to hit South Congress over the years has been a change of image, according to multiple legacy store owners, who said the Music Lane development had irreparably changed the makeup of the street.
"It's like they built a little Domain down there," Alan Barnett, owner of South Congress gift and accessory shop Prima Dora, told Austonia when the development was first taking shape. "I'm not sure if I like it or not. I'm trying to be open-minded about it. But at the same time, it's like, now you're changing us too much, Austin."
Meanwhile, developers say they aren't trying to change the landscape of the strip. Music Lane spokesperson Mallory Miller said the development created hundreds of jobs and worked with local subcontractors to build with sustainability in mind, using materials that are native to Central Texas.
Miller said the development hopes to uplift South Congress and share its traffic with the rest of the strip via events like the Soco Stroll, a collaboration with the South Congress Public Improvement District, as they navigate a post-pandemic sphere.
"Music Lane has always been about elevating historic South Congress and bringing accessibility and discovery to Austinites and visitors alike," Miller said. "Music Lane lends itself to an urban experience–but in an approachable way that Austin is known for. Simply because of our location, we would never seek to be a Domain 2.0. We embody the individuality and creativity of our urban setting."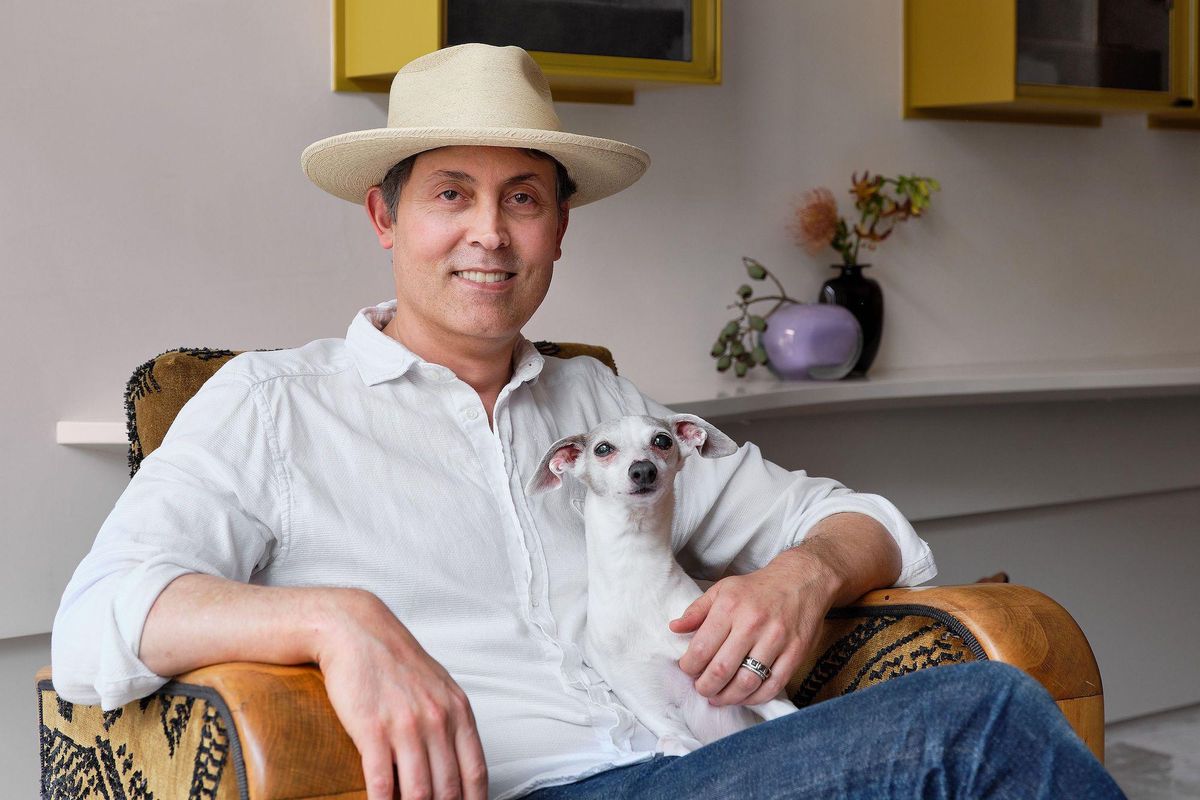 South Congress is getting more luxe by the minute with Soho House Austin debuting earlier this year, pristine handbag brand Hermes announcing it would open next year and Nak Armstrong opening its doors most recently.
Award-winning designer Nak Armstrong is celebrating the 10th anniversary of his namesake jewelry brand by opening a flagship boutique next to Austin's new Soho House, where it will be the only local brand in the development.
Opening on South Congress' newest development Music Lane, Nak Armstrong Fine Jewelry opened its doors for the first time last week. The new store carries Armstrong's entire collection, including his diffusion line, Nakard. Though it is Armstrong's first freestanding store, he has been featured in boutiques like Bergdorf Goodman, Barneys New York and Net-A-Porter.
A designer with a background in architecture, Armstrong has made a name for himself with his signature "stone plissé" setting that imitates ruched fabric and pixelated foliage-inspired designs. The store was designed to emulate Armstrong's complex design with geometric nuance, the brand's signature muted chartreuse and natural influences.
The store has been in the making for three years, as Armstrong sought to create a place that radiated a laid-back atmosphere and felt like Austin. Walking in, you'll see plenty of chartreuse velvet, hand-cut mosaic floors made with terracotta as a nod to Austin's Latin influences and Milanese accents, all brought to life by a team of Austin-based artisans and designers.
"Austin is so informal in some ways, yet people are craving another interpretation of that— something luxe but approachable," Armstrong said. "(It's) like a beautiful residence you wouldn't want to leave."
The jewelry boutique is nestled between Soho House and St. Cecelia Hotel and Residences in a long space where they house jewelry along parallel narrow walls. The space will open up a variety of events, like designer meet and greets, new collection launches, local art collaborations and upcoming 10th-anniversary celebrations according to a press release.
"Austin is not only a place that has fostered and supported my work, but it has also become a dynamic luxury market," Armstrong said. "If you had told me only a few years ago that South Congress was going to transform into a place that could support brands like mine, I wouldn't have believed you. You can feel the shift, and it's exciting to be a part of it."
The store is open from Tuesday-Saturday 11 a.m.-6 p.m.