Get connected with our daily update
Elon Musk is holding true to his promise to make space tourism accessible. The world's first all-civilian space mission made history yesterday evening when SpaceX launched the Inspiration4 crew into orbit at NASA's Kennedy Space Center in Merritt Island, Florida.
In a spacecraft fashioned from a used Crew Dragon capsule and Falcon 9 rocket, the Inspiration4 crew will remain in space for three days, where they will perform medical experiments, before touching back down to the Atlantic Ocean on Sept. 18.
The spacecraft lifted off around 7 p.m. Wednesday.
The team was quick to share the wonder with a video of the blue planet from the ship's cupola window.

Who's on the crew?

Jared Isaacman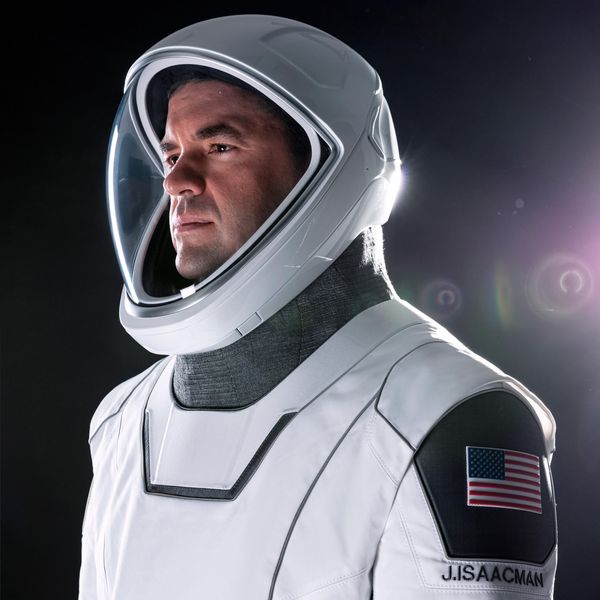 Serving as the mission commander, Isaacman is a tech entrepreneur and the founder and CEO of Shift4 Payments. The billionaire financed the trip.
Sian Proctor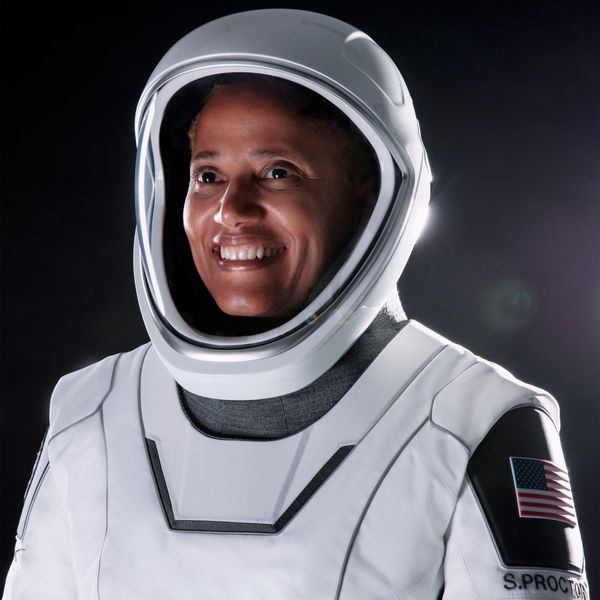 A geoscientist, science communicator and actress, Proctor is the mission's pilot.
Hayley Arceneaux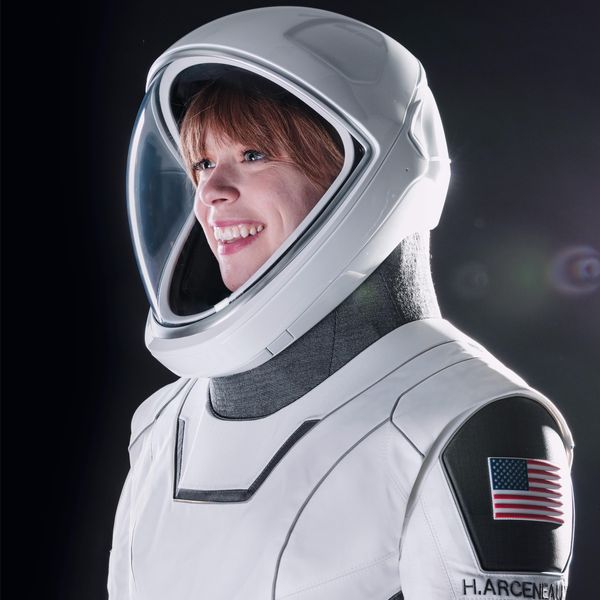 Bone cancer survivor, physician assistant for St. Jude's and now the youngest American to make it to space at 29, Arceneaux is the chief medical officer.
Chris Sembroski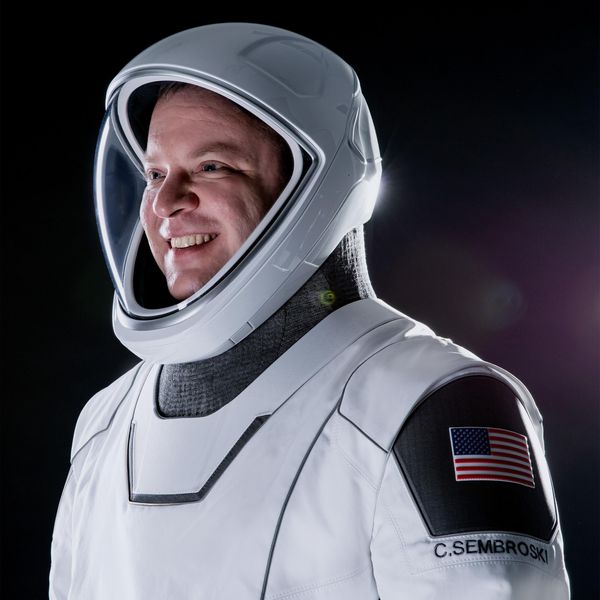 The team's mission specialist, Sembroski is a data engineer and an Air Force Veteran.
While drawing from experiences from professional crews prior, the four members of Inspiration4 will be tested for balance and perception both before and after to compare the tests, a common practice for professional astronauts.
Data about the crew's "movement, sleep, heart rate and rhythm, blood oxygen saturation, cabin noise and light intensity" will be monitored while they're in space, according to a release, and will continue to be monitored even after they land. Since fewer than 600 people have been to space before, this data is scare and highly valuable to SpaceX and others who wish to plunge deeper into the vastness of the cosmos.
SpaceX President Gwynne Shotwell said she is proud to be "paving the way for a future where space is more accessible" in a statement.
"We are so proud that they entrusted us to fly them," Shotwell said. "On behalf of all SpaceX employees, I want to thank the crew and their families for allowing us to be a part of their historic mission."
The debut launch of a new rocket from Cedar Park-based company Firefly Aerospace came down in flames after taking off from the Vandenberg Space Force Base in California yesterday.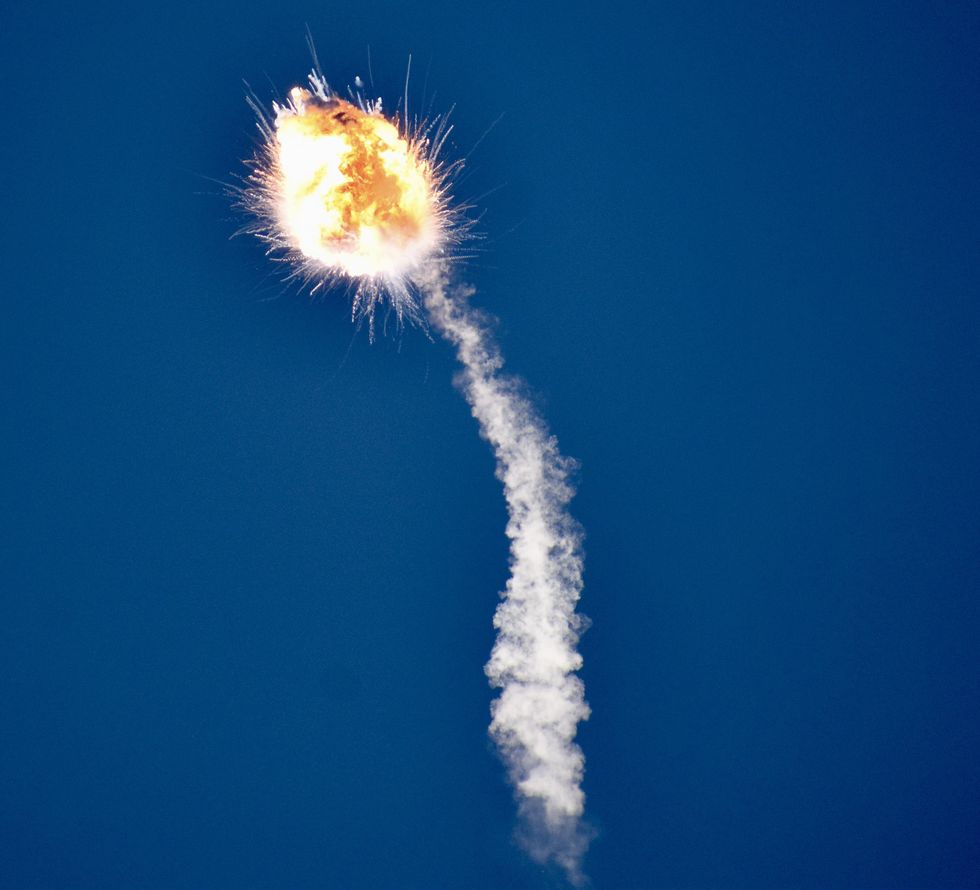 (Courtesy of Nora K. Wallace)
Standing nearly 100 feet tall, the rocket took off at 9 p.m. Thursday with a groan, followed by an unintended fireworks show after two minutes in the air. A Firefly statement said they didn't meet all of their launch objectives, though they did meet goals of a successful first launch initiation, flight data, liftoff from the pad and progression to supersonic speed.
The company said they will provide more information as it becomes available.
"Alpha experienced an anomaly resulting in an early end of the mission," Firefly announced on Twitter. "We are happy to report that there were no injuries associated with the anomaly."
Firefly's unsuccessful launch is not the first of its kind—Electron, LauncherOne, Rocket 3.1 all failed their first launch as well, according to senior space editor at Ars Technica Eric Berger on Twitter.
Seems like the successes were by companies that had already been through teething pains (SpaceX and Orbital Sciences) and non-successes were by companies flying their first rockets. If successful, Firefly would buck the trend.
— Eric Berger (@SciGuySpace) September 2, 2021
The Alpha rocket carried 203 pounds of payload, the weight in the flight that generates revenue, which Firefly refers to as "DREAM"—Dedicated Research and Education Accelerator Mission—that contains tiny satellites and memorabilia from schools.

Firefly's upcoming Space Utility Vehicle, a solar-electric space tug that delivers payloads into orbit, also took a ride on the vehicle.
The company planned to carry the load into orbit 186 miles above the Earth, though safety personnel sent a destruct command when the craft began to veer off course.
"We want to thank the teams at Vandenberg Space Force Base and Space Launch Delta 30 for their partnership in this launch and the FAA for their continued support," Firefly said.
For now, the company is continuing to work toward its Blue Ghost, a Beta and robotic moon lander that Firefly is developing for NASA, and Gamma, a reusable space plane that can provide fast transportation from Earth to the cosmos.
Tired of taking the trash out?
Tesla CEO and Austinite Elon Musk is hoping to find a solution. His company announced at their AI day on Thursday that they would be creating a humanoid "Tesla Bot" that can make "repetitive and boring tasks" feel straight out of a sci-fi movie.
If "Tesla doesn't do it, someone else will," Musk said, and moving into the humanoid realm is a natural step since they already have most of the technology to pull it off.
With a Self-Driving computer and cutting-edge robots used in the manufacturing process, including those at Austin's upcoming Giga Texas Tesla Cybertruck plant, Musk said Tesla is already a frontrunner in robotics. The new bot will come equipped with Tesla's Autopilot software and eight cameras to analyze its surroundings.
"Tesla is arguably the world's biggest robotics company because our cars are like semi-sentient robots on wheels," Musk said. "It kind of makes sense to put that on to a humanoid form."
At 5'8 and 125 pounds, Tesla's newest project will be humanlike in size and build. Don't worry about an evil robot uprising, either- the robot will walk at a max speed of around 5 miles an hour and carry objects at around 45 pounds.
"We're setting it such that it is at a mechanical level, at a physical level, you can run away from it and most likely overpower it," Musk said.
Musk, who appears to specifically dislike grocery shopping, said the machine will be made more for mundane everyday tasks than cutting-edge missions.
He hopes the robots will be the first step in securing a universal basic income and making physical labor a choice for all.
"It has profound applications for the economy," Musk said, adding that "in the future, physical work will be a choice...but not right now because the robot doesn't work."
Tesla will join auto manufacturers including Honda and tech-companies from around the world in creating its first humanoid robot. Musk said the company hasn't built a functioning robot yet but plans to have a prototype developed by sometime next year.
Women nationwide are getting richer—Forbes reported that the wealth of the top self-made women has soared 31% since last year—and Austin's women are no exception. Out of the top 100 women who climbed their way to the rankings, five have Austin ties.
Austin, and Texas', notable addition Gwynne Shotwell is changing the space-scape of the city as we know it. As SpaceX's president and COO, Shotwell came in 62nd place with a net worth of $460 million.
Shotwell, an Illinois native, is now living outside Austin and Waco in Jonesboro, Texas. She works closely with Austin-transplant Elon Musk, having joined SpaceX back in 2002, and manages the operations of the company that wants to put human civilization on other planets.

Having watched the Apollo 11 launch as a child and the tragedy of the Challenger shuttle soon after she graduated college, Shotwell has a complicated relationship with space travel. In fact, Shotwell wasn't even interested in space until she began working at The Aerospace Corporation, which she later left to become director of the space systems division at Microcosm Inc.
Enter Elon Musk, one of the most celebrated entrepreneurs of her generation, who crossed her path at a Konigsmann launch. A little of her own business advice landed her an unexpected job as VP of sales position at SpaceX.
Shotwell's part in the company has led to a negotiation of the first Commercial Resupply Services contract with NASA, a driving force behind the 50 launches with the Falcon Vehicle and the subsequent $5 billion in generated revenue.
What's next for Shotwell? Besides landing her second year on the America's Richest Self-Made Women list, Shotwell is entering an exciting time for SpaceX. SpaceX's Starbase is nearing completion while the company prepares to send the Super Heavy rocket to space. Plus, the Starlink satellite internet service, which will soon have a factory in Austin, is rapidly gaining popularity with more than 100,000 customers.
Familiar faces on the list include SHI International CEO Thai Lee, who ranked sixth with a net worth of $4.1 billion; Bumble CEO Whitney Wolfe Herd, ranking 21st with a net worth of $1.3 billion; Kendra Scott jewelry founder Kendra Scott, coming in 35th place with a net worth of $800 million; and Advanced Micro Devices CEO Lisa Su, who ranked 52nd with a net worth of $600 million.