Get connected with our daily update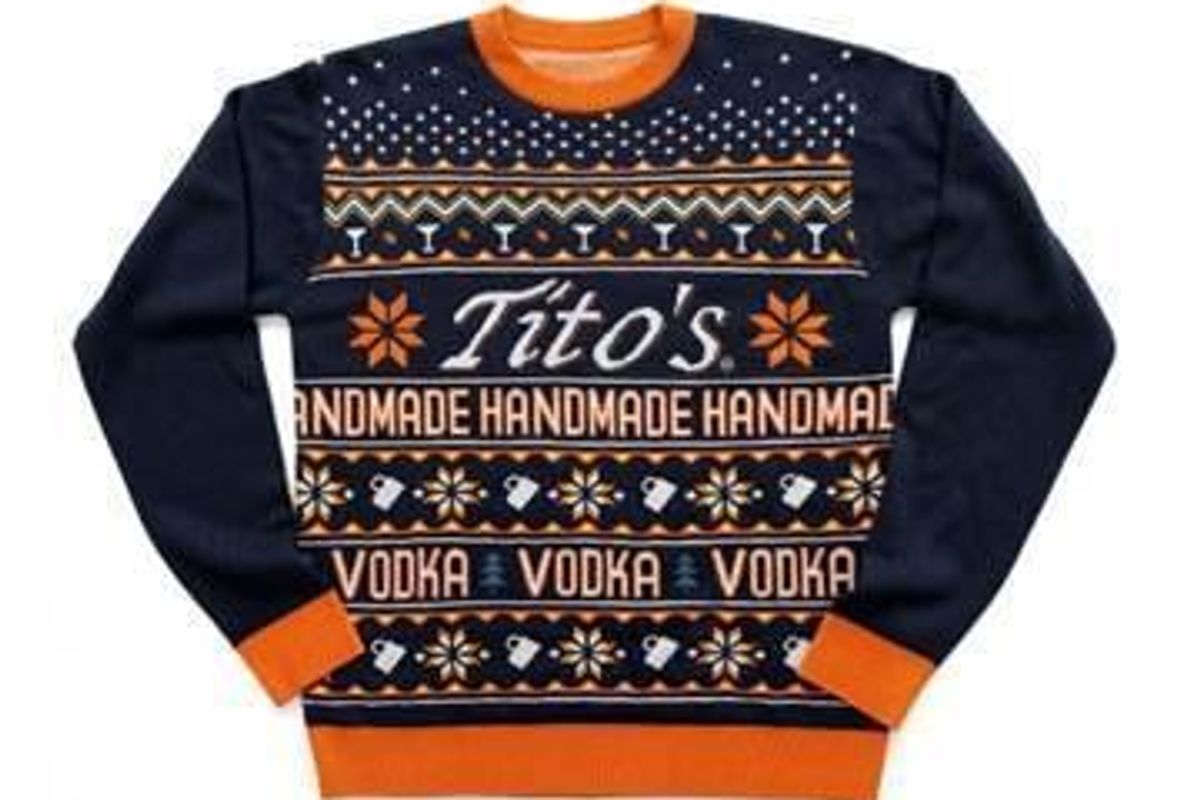 Show your love for Tito's and for the community this year with a wide selection of not that ugly, uglyish, ugly, uglier, and ugliest holiday sweaters.
There's lots choose from, and plenty of accessories like scarves and socks, plus gear for your dog, too.
All of the items can be purchased online or at the Love, Tito's Retail Store in Austin, TX. 100% of all net proceeds from online or in-store purchases go to one of the nonprofits we've teamed up with.
Click here to see the entire collection in the Tito's store.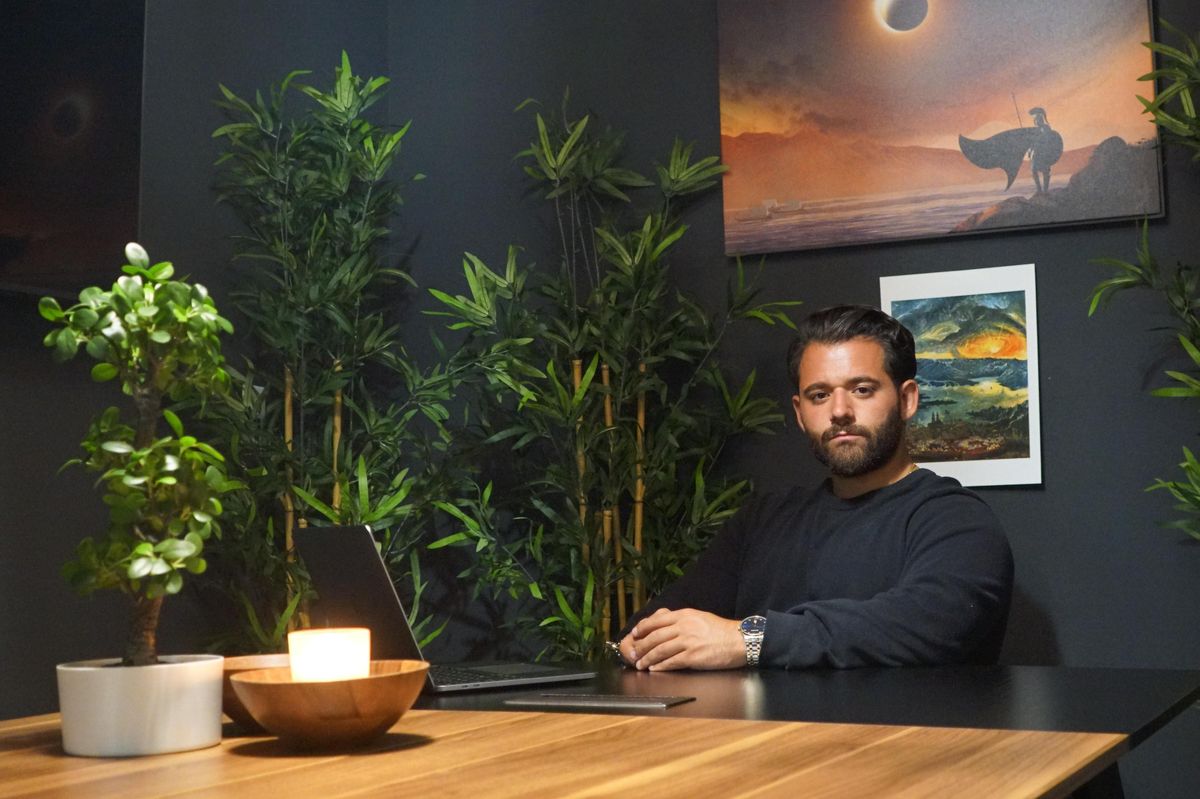 Nick Nanakos is taking the long view.

Founder and CEO of Austin-based ZIKI, Nanakos is on a "multi-decade, global-scale conquest to build the most significant company to ever exist in food."
His Spartan ancestry has made him a fighter for excellence, and his Macedonian heritage (think Alexander the Great) may be what helps drive him toward empire.
Venture capital firm Gigafund, core Elon Musk backers who invested more than $1B into SpaceX, are backing Nanakos's expansive vision of disrupting and transforming the food industry on an industrial scale.
His plan to optimize and re-aggregate multiple elements—ingredients, chefs, cooking techniques, agriculture, teams, factories, real estate, systems, technology, design, and logistics—all integrated on a foundation of proprietary technology, reminds at least one of his investors of a famous trillion-dollar Austin-based company.
"ZIKI is approaching restaurants the same way Tesla approaches cars—with a master plan to be the fastest, most creative company in the category," said investor Ryan Metzger.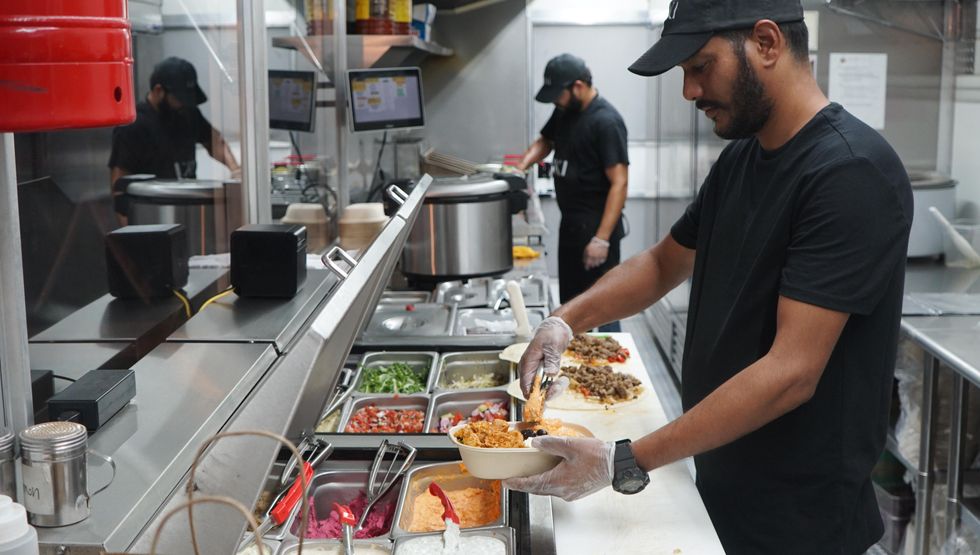 ZIKI
ZIKI is short for "Tzatziki," Greek cuisine's most iconic flavor
ZIKI is a fast-casual restaurant serving Greek & Mexican fusion. Signature bowls, zurritos, salads, sides, drinks, and desserts. The brand's hot pink color illuminates from a distance and is impossible to miss. Food is prepared fresh daily. Veggies, dairy, and meats are sourced locally.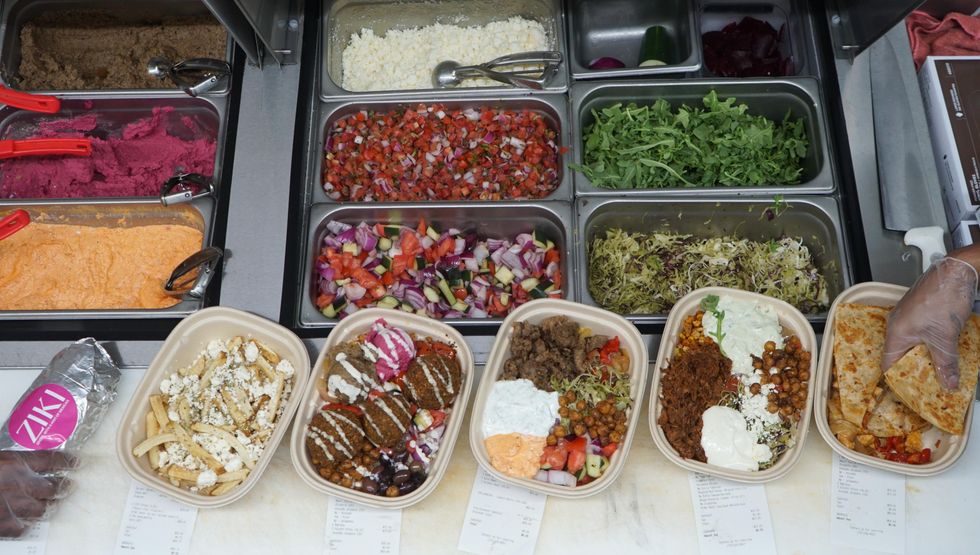 The Zurrito, Greek Fries, Falafel Bowl, Gyro Bowl, Pork Bowl, Quezzadilla
ZIKI
Head of Quality Control, Chef Mo, outlines the system and philosophy: "Proper food sourcing, agricultural partnerships, and quality control systems are imperative to our kitchen operations. The food must always look good, and make people feel good as well."
Nanakos says that it's as much about the heart as it is the head. "Food is a passion business. Embracing our chefs by creating the best possible environment for them determines the outcome of the food. Our chefs are the backbone to our business. When they are happy, they thrive."
Get ready, Austin—you're about to turn pink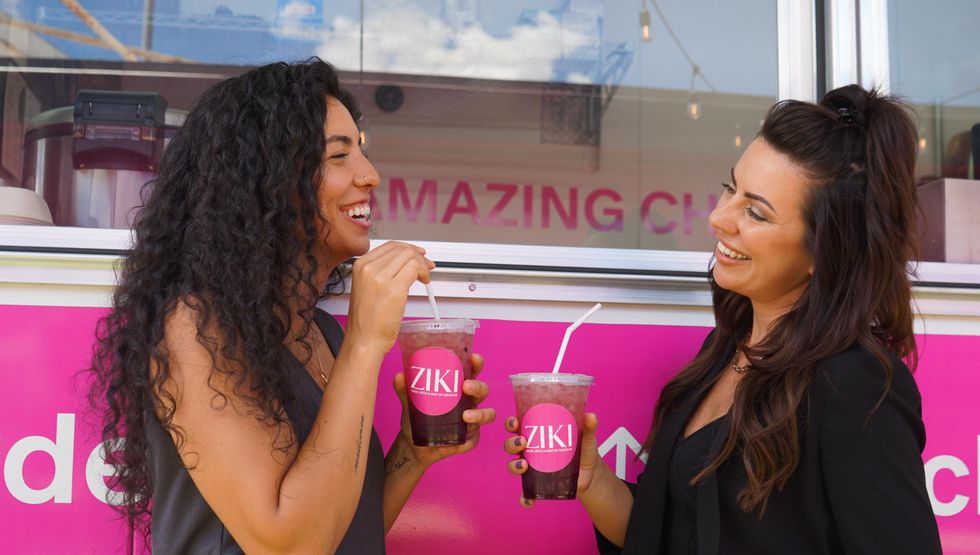 ZIKI
With the boost from Gigafund, ZIKI's goal is to quickly have the largest restaurant presence in all of Austin, before expanding to other cities.
"Austin's love of food, culture, and tech are what add to its vibrancy," says ZIKI's Head of Marketing, Kat Vasylyshyn. "We're painting the city pink."
ZIKI is a member of the largest commercial kitchen in Texas. This serves as their central point of logistics for local restaurant operations. Food inventory arrives here from suppliers. It's prepared on-site, ensuring the highest quality, with an added level of safety and control.
A fleet of Sprinter vans brings the food to modular kitchens for final prep.
ZIKI's systems identify areas with the highest order volume densities and target those areas for placement of new kitchens.
Getting big fast: Why ZIKI is the Tesla of restaurants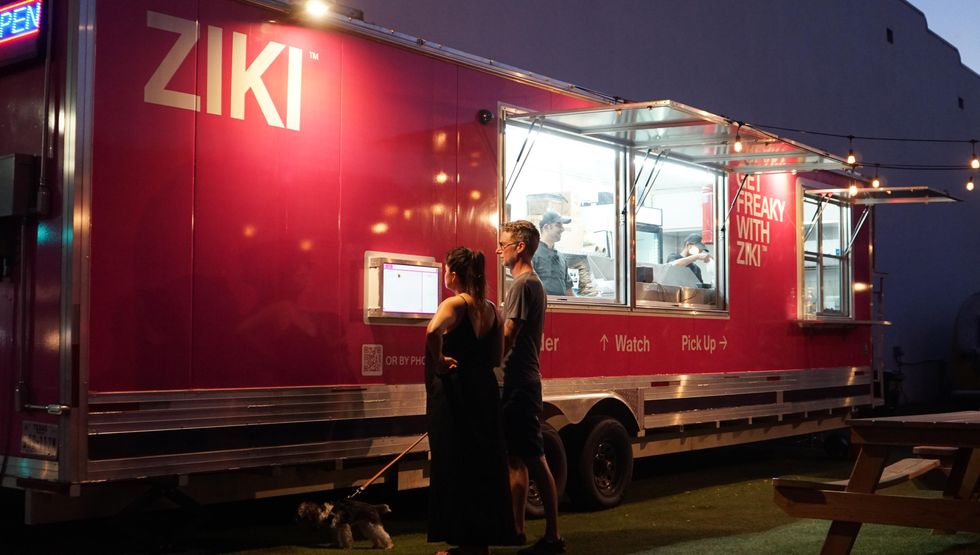 ZIKI
CEO Nick Nanakos is not afraid to state his bold plan: "Our vision is to become the fastest-growing restaurant company on the planet, with unstoppable unit economics."
That doesn't just happen on its own. ZIKI's Chief of Staff, Anthony D'Apolito III, says the Gigafund backing is the green light for a fast start: "We've spent an enormous amount of time building systems prior to our funding, which has positioned us well for scale, and that's showing now in how quickly we're moving."
ZIKI believes that a restaurant should control its own expansion destiny. This is why they're vertically-integrated, manufacturing modular restaurants in the company's Texas factory.
Cutting-edge developments in manufacturing, technology, real estate, and hiring complete the picture.
ZIKI is a company led by a driven, visionary founder that's ready to conquer the world, starting by making you happy with their Greek/Mexican fusion fare, right here in Austin.
You can keep up with ZIKI on Instagram, YouTube, TikTok, and their website.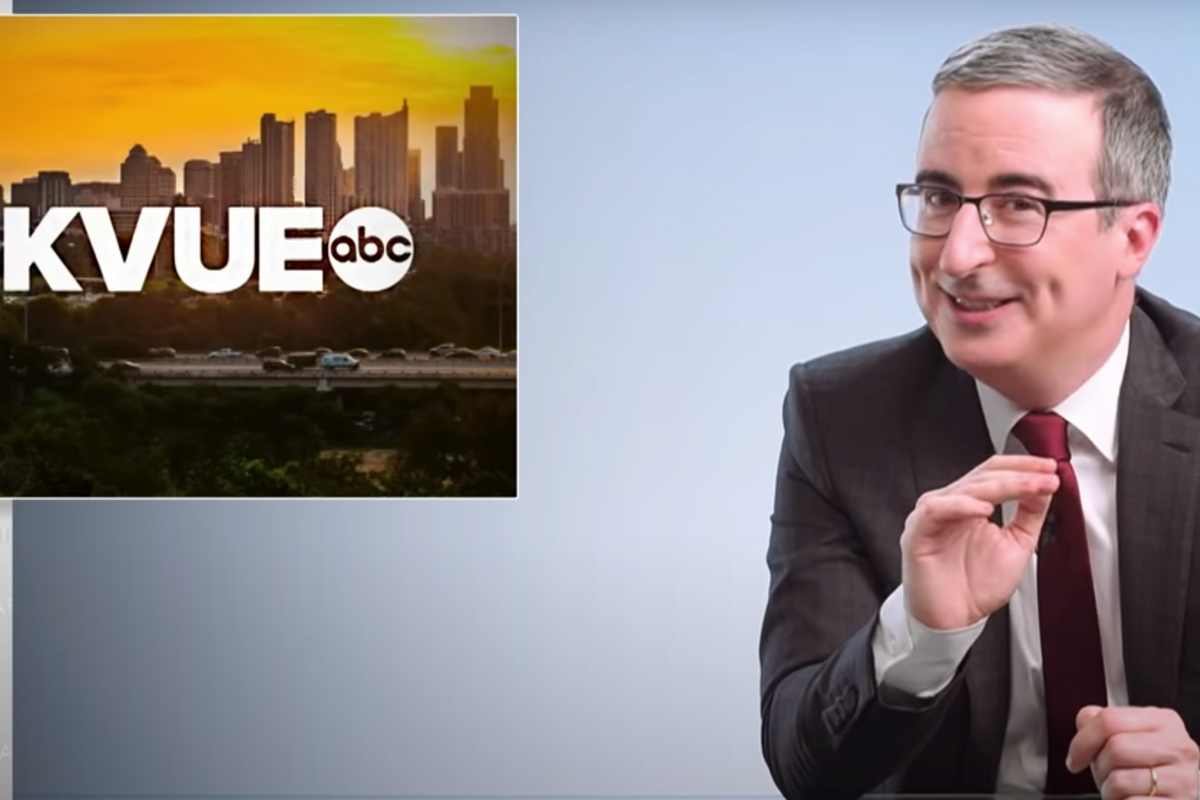 On his Sunday show, HBO's news commentator John Oliver came down on local news organizations, including Austin's KVUE, for trading credible advertising for a pretty penny.
In a setup to show how easy it is to get what he called "ridiculous products" with "outlandish claims" on TV, Oliver creates a phony product called The Venus Veil, "a sexual wellness blanket." He hires an actress to promote it on three TV stations, including KVUE.
The product, which is in reality a normal blanket, makes various claims about the use of nonexistent "magnetogenetics" technology. The script states the technology was pioneered in Germany 80 years ago and gets the blood flowing, fixing erectile issues and improving vaginal lubrication.
Showing after the 10 p.m. Thursday news broadcast on FYI Austin, the TV station allegedly accepted $2,650 for the promo, according to Oliver. (18:20) A KVUE reporter spoke with the Venus Veil acting representative who gave a spiel about the "self-contained magnetic field" that the blanket gives to restimulate blood flow, to which the KVUE reporter responded, "very interesting."

"Is it interesting? Or is that obvious bullshit that shouldn't have been on in the same hour of coverage as the cease-fire in the Middle East, a shortage of lifeguards in local public pools, and an investigative piece on criminal justice and bail reform. One of these things is not like the others and is definitely a Nazi-era fuck blanket," Oliver said.
The response from the local community is already showing disappointment in the local station on social media.
A KVUE spokesperson issued the following comment to Austonia: "'FYI Austin' is a two-minute commercial spot that is not a part of the KVUE newscast. While it is a commercial spot, it was an error to air it, and we are reviewing our processes, so this doesn't happen again."
"Last Week Tonight with John Oliver" also exposed local stations, Utah's ABC 4 and Denver's Mile High Living, in not protecting viewers from baseless claims made by advertisers such as the made-up Venus Veil.

Sponsored content allows local organizations to integrate ads among other reporting, making it difficult to detect, especially when the Federal Communications Commission does not have specific requirements for how content is labeled sponsored. According to Oliver, media groups including KVUE parent, TEGNA, Scripps, Nexstar and Sinclair all have sponsored content programs.
While local organizations can make a lot of their revenue from this—Oliver says KXAN parent company NEXSTAR makes almost half its advertising revenue from spots aired during local news—Oliver says news organizations shouldn't sell themselves out when it could hurt their credibility.
"The integrity of local news is crucially important and there is real harm for everyone if that integrity is damaged," Oliver said.
This story was updated at 12:50 p.m. to include comment from KVUE.