Austonia AM
100% Austin news, info, and entertainment, straight to your inbox at 6 a.m. every morning.
In five minutes, you're fully informed and ready to start another great day in our city.
Get connected with our daily update
What a way to end an eight game road stretch. Battling the heat and a top West Conference team, Austin FC took bullets from Sporting Kansas City as they fought for another point on the road in a 1-1 draw on Saturday.
The club has now accumulated eight points in eight matches towards their standings in the West as they wrap up their era of endless road matches.
For head coach Josh Wolff, averaging a point a game is just as expected.
"(It) doesn't seem amazing, but I've been in this league a long time, and that's worthy of something," Wolff said. "It's certainly above average, I would say, but we've got a lot of work still to do."
Austin's first-ever rematch was eerily reminiscent of their last appearance at Children's Mercy Park. On May 10, Jon Gallagher scored the first point of the match seven minutes of play; this time, Austin struck first once again with another unanswered first-half point.
As if by instinct, Cecilio Dominguez found his stride up front as he casually slipped in a goal in the 25th minute of play.
Dominguez took the striker spot for the second time this season as Austin experimented with 4-4-2 and 5-4-1 formations. With two strikers injured and a thin roster of just 17 healthy players, Wolff said the club is getting "a bit creative" as they wait for their athletes to recover.
After a strong first 45 minutes, Sporting Kansas City took control as the second half began. Kansas finally found the equalizer in the 70th minute of play as an overworked Brad Stuver couldn't quite keep Daniel Salloi from going into goal.
Kansas was stopped time and time again by Stuver, who had a career-best nine saves and produced more highlight-worthy saves than ever to keep the club alive. Stuver said his breakout success this season comes down to a stellar back line, eight years of training and a constant willingness to work.
"I've been working for eight years to get an opportunity like this, to go out and get a run of games where I could actually be the starter," Stuver said. "For me, it's not about proving people wrong or surprising myself. It's just going out every day, training hard and doing what I know I'm capable of."
Looking back at the grueling eight-week stretch at the beginning of Austin FC's existence, Wolff said it's been harder than he thought to keep a team going with so many games on the road. As they head to their home opener June 19, Wolff hopes to see more rest and more goals from the MLS' newest club.
"I think we left goals in a lot of games in these first eight games," Wolff said. "As coaches we certainly take accountability, but (for) our players it's part of the deal (to) come to training continue to work on it."
Austin will be rewarded for their eight-week away stretch with their first home match against the San Jose Earthquakes on Saturday, June 19. Stuver said the team can't wait to play in front of their dedicated Verde fans. "We get to make Q2 our our fortress," Stuver said.
Pickleball, the tennis-like sport that has sparked the attention of 4.2 million U.S. players, is expanding its Austin reach with three new restaurants themed around the rapidly growing sport in the works.
The Austin Business Journal reported that California-based Eureka Restaurant Group and Rockets & Pineapples LLC has plans for three restaurant-sports complex hybrids, called the "Electric Pickle." The groups are pairing with Austin real estate developer David Kahn, a pickleball player himself, to bring the project to life.
The Cedar Park location on 580 Spanish Oaks Street is set to be the first open, slated for the end of 2022. The exact locations for the other two in Bee Cave and on Burnet Road in North Austin have not been revealed, but are expected to open in 2023.
Each complex will have 12 pickleball courts, a two-story restaurant complete with a patio and rooftop bar, cornhole and bocce ball courts, a space for live music and fitness classes.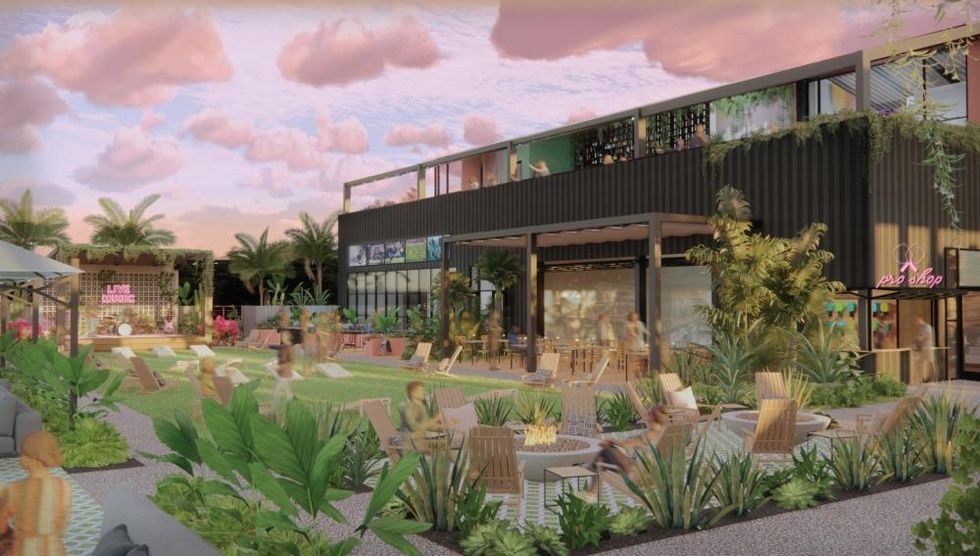 (Electric Pickle)
Co-founders Paul Frederick and Kahn said the facilities aim to be the equivalent of Top Golf for pickleball but plan to set themselves apart from such competitors by putting most of their focus on the menu and "wine country" atmosphere.
The menu will feature an array of "global comfort cuisine," ranging from tacos to burgers to Korean protein bowls.
From Your Site Articles
Related Articles Around the Web
After a week off, Austin FC is looking to win their first-ever rematch as they play Sporting Kansas City for their last match of an eight-game road stretch.
After losing to Kansas City 2-1 in early May following a catastrophic red card call, Austin is looking for vengeance against the No. 2 team in the West.
Austin FC will be at Q2 Stadium for their home opener June 19, but sit tight: there's still one more watch party to go before the club comes home.
Here's where to watch the Austin vs. Kansas City match at 2 p.m. on Saturday, June 12th:
Austin Anthem takes on Dreamland, 2770 W Hwy 290
What does pickleball, mini-golf, soccer, a giant outdoor screen and over 90 self-pour taps have in common? This week's #AustinFC watch party!
Join us at @dreamlanddstx in Dripping Springs for a full-day of family-fun & to cheer on the #verde to 3-points.https://t.co/ZakDLq4s76 pic.twitter.com/nZo5zSE9dg

— Austin Anthem (@AustinAnthem) June 7, 2021
Austin Anthem, Austin FC's first supporters' group, is back at Dreamland in Dripping Springs to watch Austin take on their head coach's former club. Expect more than just soccer—the facility comes with over 90-self pour beer taps, pickleball and mini-golf facilities, and a stage perfect for watching the big game.
Los Verdes' watch party and after party, Hopsquad Brewing Co. 2307 Kramer Lane
@AustinFC watch party this Saturday! BYO chair, come hang and watch the game on our huge LED, and stick around for a killer after party. Let's see how loud @LosVerdesATX @AustinAnthem and @LaMurgaATX will make that stadium. pic.twitter.com/i1YnWS5Ac9

— Hopsquad Brewing Co. (@HopsquadBrewing) June 10, 2021
From noon till well past Austin FC's 2 p.m. match, head to Hopsquad Brewing for live music, local eats and signature beers. Four bands will hit the stage for an after party following the match. Bring your own lawn chair and find parking early.
Season ticket holders: Stadium Preview at Q2 Stadium, 1835-A Kramer Lane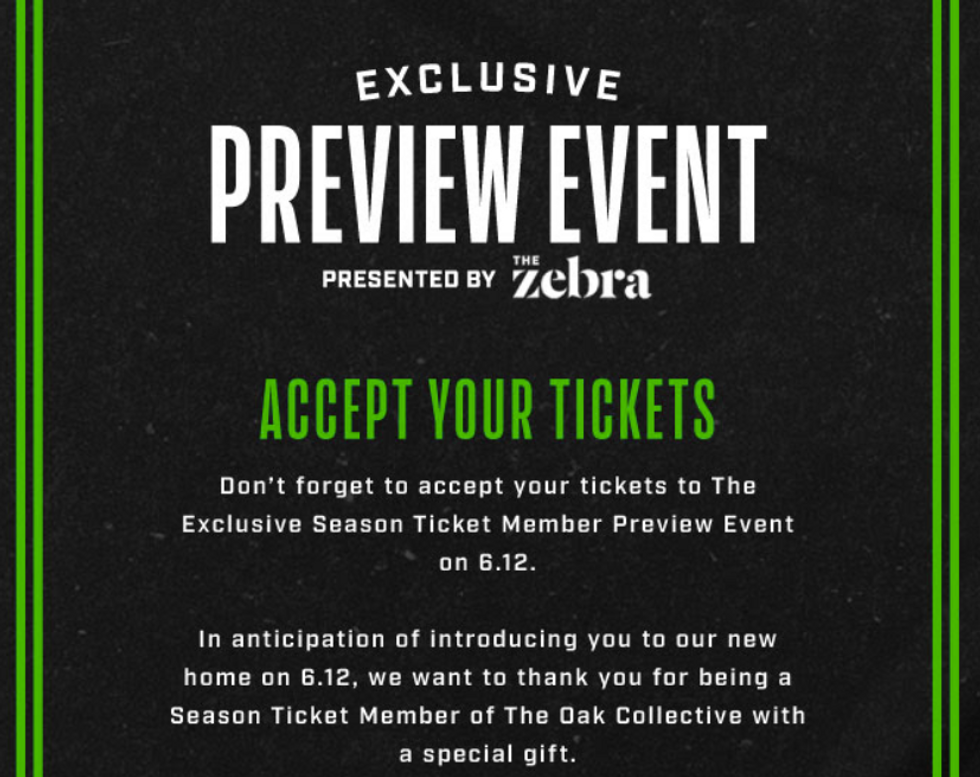 (Claire Partain)
Austin FC is presenting a gift for its season ticket holders just before the home opener. Members can attend an exclusive Stadium Premiere, complete with in-stadium food and drink, for Q2 Stadium's first watch party on Saturday starting at 1:30 p.m.
Pub Clubs
If none of these watch parties are quite the right fit for you, 31 bars will be streaming the match in the Austin metro as part of the Austin FC Pub Club.
In Austin
Austin Eastciders- Barton Springs, 1530 Barton Springs Rd.
Austin Eastciders- Collaboratory 979 Springdale Rd. Suite 130
B.D. Riley's Mueller, 1905 Aldrich St. Unit 130
The Bon Aire, 9070 Research Blvd
Bouldin Acres, 2027 S Lamar Blvd
Casa Chapala, 9041 Research Blvd Suite 100
The Cavalier, 2400 Webberville Rd Unit A
Cover 2,13701 N Highway 183
Cover 3 Anderson Lane, 2700 W Anderson Ln Unit 202
Happy Chicks, 214 E 6th St.
Haymaker, 2310 Manor Rd.
High Five- Anderson Ln, 2700 W Anderson Ln Unit 101
Local Post Pub, 7113 Burnet Rd
Pelons, 802 Red River St
Play on 6th, 620 W 6th St
Pluckers, various locations
Revelry On The Boulevard, 6215 N Lamar Blvd
Revelry- East 6th, 1410 E 6th St
Rusty Cannon Pub, 730 W Stassney Ln Unit 120
San Jac Saloon, 300 E 6th Street
Shiner's Saloon, 422 Congress Ave Unit D
Shooters Billiards 620, 11416 N FM 620
Taco Flats, mulitple locations
Twin Peaks, 701 E Stassney Ln
In the metro
Austin FC may have been 'scoreless in Seattle,' but they'll still tack on a point in the rankings and a boost in confidence after forcing the Sounders to their first shutout of the season on Sunday.
With a dwindling roster due to injuries and two straight scoreless losses, Austin FC needed a pick-me-up as they headed to the West Coast. This match did not seem to be the cure: the Sounders are one of two undefeated clubs in the MLS, and the team sits atop the West.
Head coach Josh Wolff said Seattle is the best team in the league. "There's no doubt about it," Wolff said.
The clubs' infamy makes the scoreless draw that much sweeter for Wolff and Austin FC. "I think it gives our guys a bit of satisfaction that we could come here, roll up our sleeves a bit and compete."
Austin started slow in their David-and-Goliath match, losing in possession for the first time this season as Seattle latched onto the ball for 63% of the first half. They also faced the formidable Raul Ruidiaz, who is second in goals only to Chicharito in MLS, and an unconventional 3-5-2 lineup that threw Austin off at the start of the match.
Seattle has steamrolled competition in offense, while Austin lost defenders Jhohan Romana, Ben Sweat and Hector Jimenez to injuries on the road. Even with several men short on the bench, however, Austin's back line shone.
Center back Matt Besler, who saw his 300th regular season appearance this match, kept the holes plugged as he prevented Ruidiaz and Christian Roldan from sneaking one in goal.
Austin FC captain Alex Ring said that the club has adjusted to the rotating door on the back line and is working on recovery.
"No one's going to help us but ourselves," Ring said. "We have to dig ourselves out of the hole we put ourselves in. We know we can trust these guys even if they haven't had a couple of games to do their best and I think that was important for us today."
Both clubs had just a few shots on goal as they headed into the 77th minute of play, when Sounders players flooded the box that Austin FC keeper Brad Stuver had fought so hard to protect. Seattle's Fredy Montero pinballed one in, and the match looked to be 1-0 Sounders.
In a twist of fate much like last week's match, when Austin's Jared Stroud lost a chance at his first goal with the team to an offsides call, Ruidiaz was ruled offsides.
Austin would leave the match 0-0, losing an opportunity to win but earning a point in MLS rankings.
The club takes on Sporting Kansas City for a rematch in their final road test before their home opener on Saturday, June 12, three weeks after Austin lost 2-1 to the club.
The match saw Ring receive his first career red card and many blamed the captain for the loss. In a rare stroke of vulnerability, Ring apologized for the red card and the events that unfolded after.
"I'm going to apologize because I always play my everything for the team," Ring said. "I take the responsibility for that. I know that the club supports me and they know I always give my best."
Ring said the club fell into a slump where they lost their identity, but they're back on track as they head into the rematch.
"When you play on our team, when you come to Austin, you run your ass off and you play with your heart on your sleeve," Ring said. "We play together."