Get connected with our daily update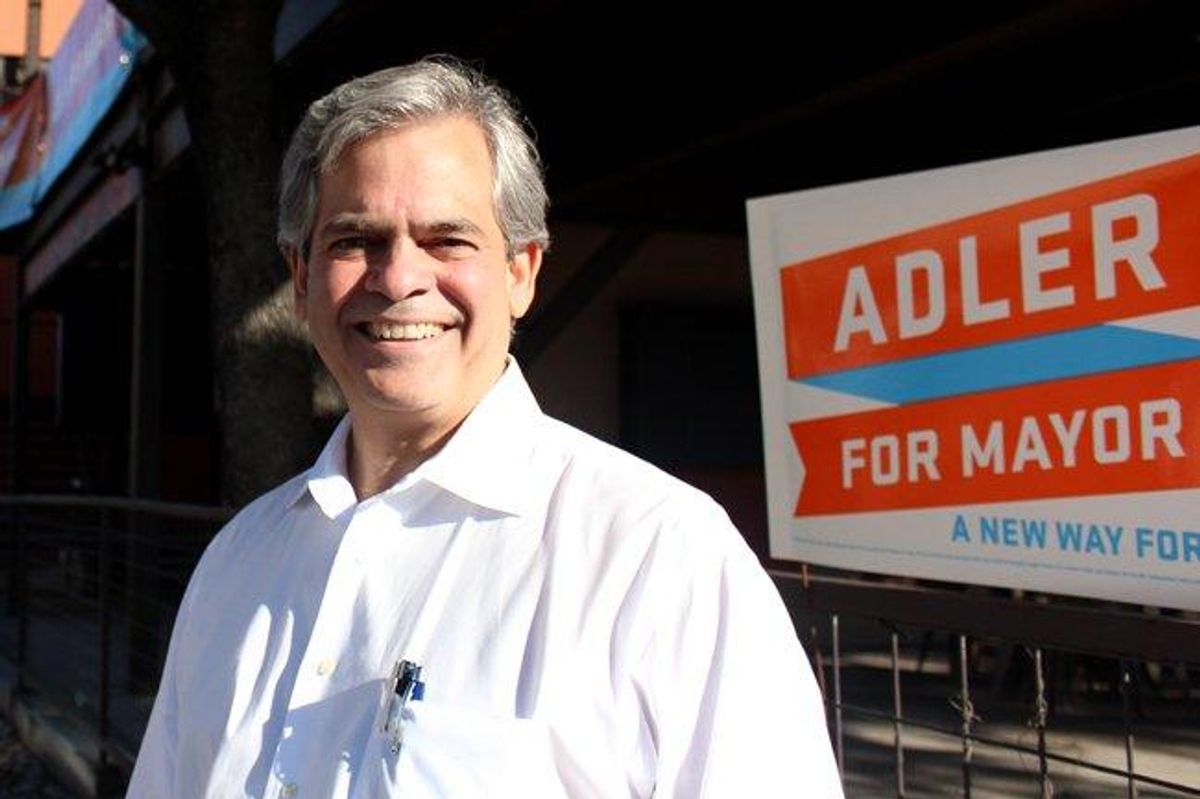 Austin Mayor Steve Adler was full of thanks and pride on Thursday during the State of the City address, in which he boasted Austin's growth and success.
Recognizing this was his final State of the City, Adler took a look back at the last eight years he's been in office. He acknowledged much has still to be realized of the work done in his term, but there is still more to come. "The state of our city is one we should be proud of," Adler said.
Here are a few of the highlights he mentioned:
Mobility: The city is moving forward with its public transit overhaul Project Connect, in which a third of the cost has been raised, he said. Austin-Bergstrom International Airport has a plan to double, in which $400 million is already being used. I-35 is undergoing a makeover to sink and cap the main lanes. By 2025, Austin will have completed one of the biggest bicycle networks in the nation, he said.
Commitment to social equity and justice: $300 million has been committed to mitigating displacement in the Project Connect plan. The city's investment in public health has been doubled, he said. The city is piloting guaranteed income to keep families in their home. Marijuana has been decriminalized. Police training has been improved to include training around anti-racism and mental health. Austin has also committed to decriminalizing abortion within city limits.
Homelessness and housing: The continuing HEAL initiative has moved hundreds off the streets. 80% of the $515 million needed to fund the finding home ATX project has been raised. The commitment to affordable housing has quadrupled since 2014, he said. And Austin built more housing than any other city in the country last year.
Adler served as mayor for two terms. The mayoral election is in November. He did not file a petition for a third term. His successor will take office in January.

"While there's more work that I still need to get done, in January, I will leave this office with a glad heart," Adler said. "I believe that today's Austin is a little more just and a little bit more prepared."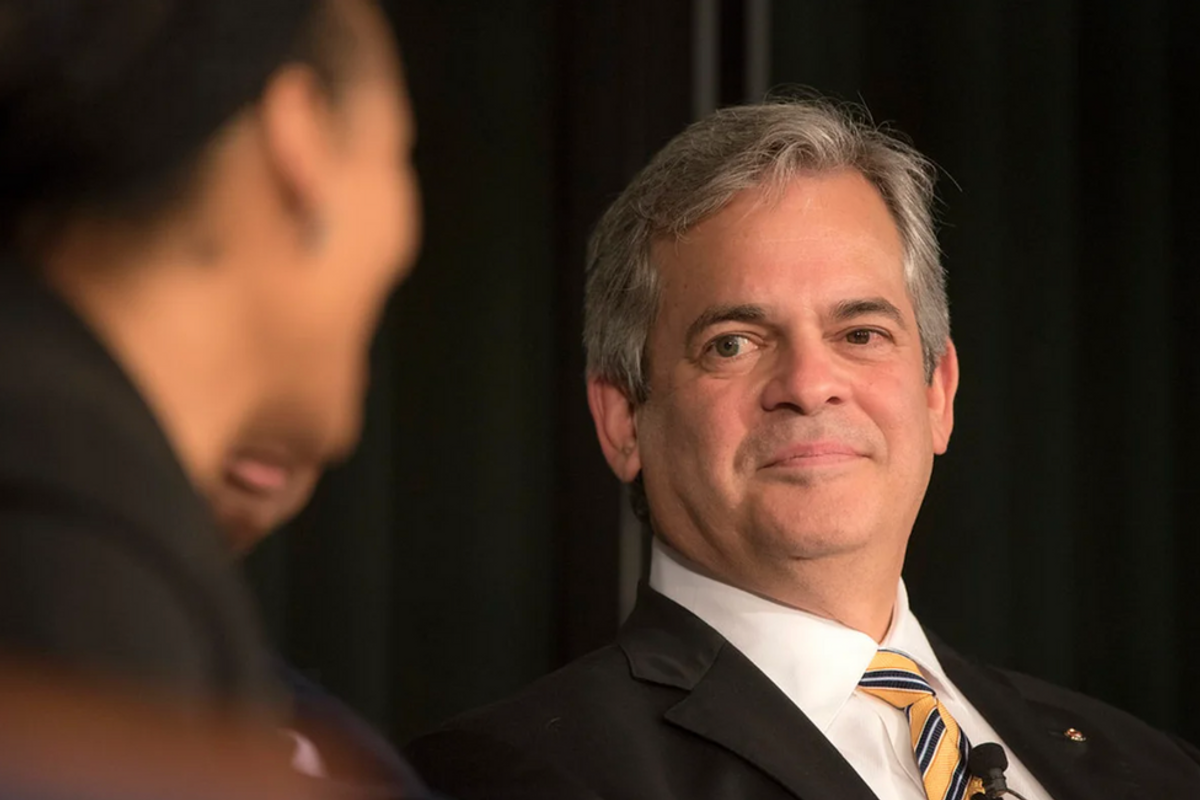 In his second-straight annual State of the City address during the pandemic, Austin Mayor Steve Adler wanted the city to know that Austin is doing well. But he also made a point to discredit what he called "misinformation" surrounding the pandemic, Austin's public safety and his relationship with the Austin Police Department.
Adler credited members of the community, including musicians, teachers, small business owners and city council, for keeping Austin's core values alive after a hard year wracked with the pandemic, a historic winter storm and the recent addition of over 200 Afghan refugees migrating into the Texas capital.

"'Keeping Austin Weird' means welcoming, caring for and respecting one another for who they are—even when they are different, even when that means some pedal through downtown in a thong," Adler said.
Adler said the only thing tearing Austin apart is a slew of "alternative facts" regarding the third COVID surge, public safety and homelessness within the city. "Too many feel they are entitled to not only their own opinions but also to their own alternative facts," Adler said. "How do we make sound policy decisions as a community without a shared sense of reality?"
COVID
Adler said that there are "certain undeniable truths" regarding the Delta variant and COVID pandemic: masking can be effective in preventing the spread, and vaccines, which largely keep infected individuals out of hospitals, is one of the biggest solutions to alleviating the strain and death toll on overcrowded hospitals in the area.
"90% of people in the ICUs are unvaccinated," Adler said. "Our hospitals are now using the term 'dangerous' to describe the overcrowding situation they're now experiencing on account of unvaccinated individuals."
Adler doubled down on his plans to help school districts keep their mask mandates and require vaccines or negative tests for city employees.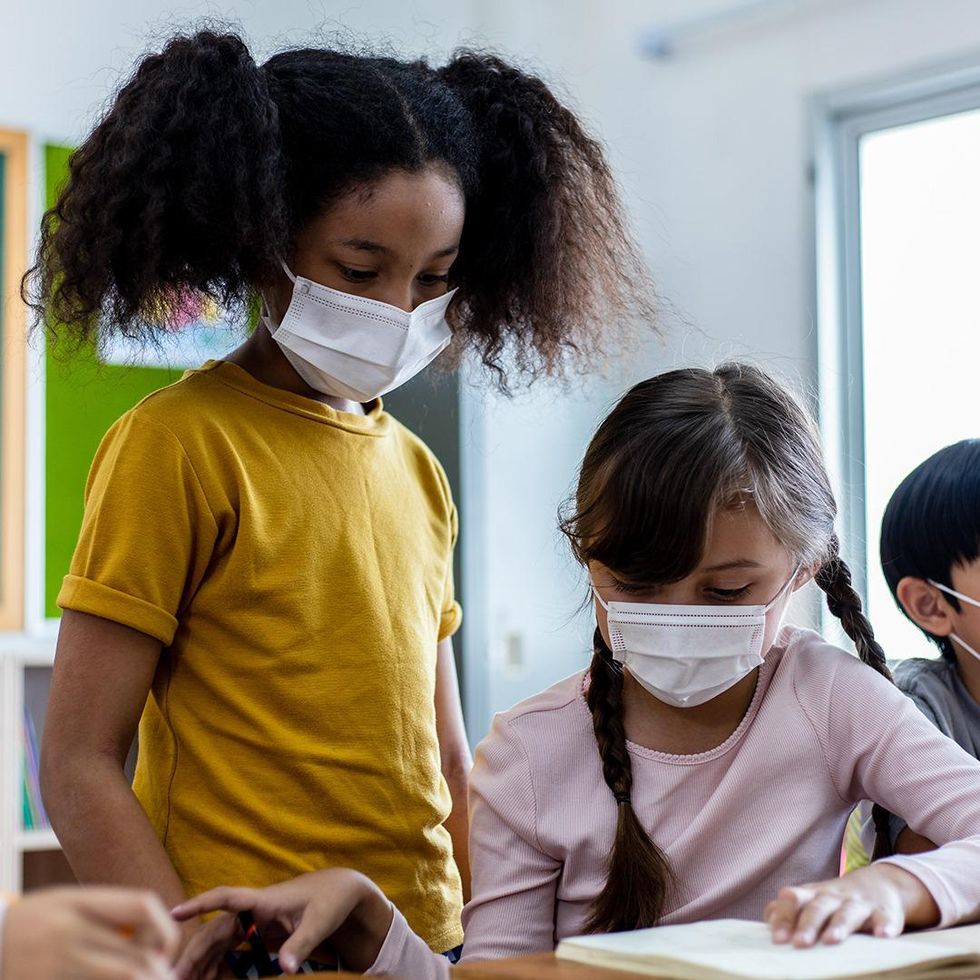 (Pexels)
Public safety
Adler also said that despite misconceptions pointed otherwise, Austin is one of the safest big cities in Texas and nationwide.
"There is a political advantage sought by those creating the false impression that Austin is unsafe," Adler said referring to the advocacy group Save Austin Now. The group is pushing for more police officers per every 1,000 residents that voters will be able to decide on in the November election thanks to over 20,000 certified signatures the group collected. Save Austin Now co-founder Matt Mackowiak responded via Twitter:
Austin has never been less safe.

> Homicides are up 79% from last year's all time record.
>Every violent crime category is up 20% YoY.
>Priority one 911 call response rates are up 20% since 1/1/21.
>96% of scheduled police shifts aren't fully staffed.https://t.co/BycRfjixoF https://t.co/7kH61q66fl
— Matt Mackowiak (@MattMackowiak) August 30, 2021
Adler said that while violent crime deaths are rising, the rate of homicides in Austin is among the lowest in big cities around the country. He discredited rumors that city council took $150 million from the police budget and said that both he and the council respect officers while hoping to create more equity for those that may be disadvantaged in the eyes of the law.

"Every individual officer that I have come to know personally is a credit to their profession," Adler said. "Nothing about what I believe is inconsistent with also believing that we expect too much of our officers, and this can cause harm to officers and community members alike... I can support and honor our police and still confront institutional racism and support changing a warrior culture to one that leads with a guardian mindset."
Adler said he admired the heroism of officers that responded to the Sixth Street shooting earlier this year and said that two more cadet classes were approved in next year's budget as the city works to properly train and hire more officers.
Homelessness
Finally, Adler addressed criticism on the city's handling of the homelessness crisis.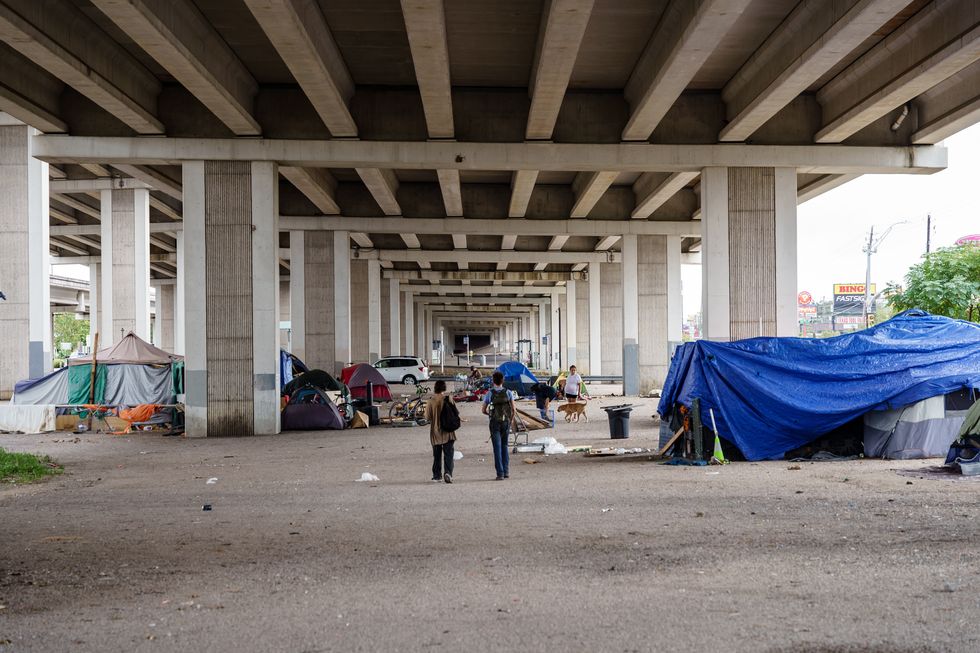 (Jordan Vonderhaar)
According to Adler, the city has closed homeless encampments at the library on Cesar Chavez, at the Menchaca intersection with Ben White Boulevard, from around City Hall and Cesar Chavez near Congress Avenue. Adler also said that many veterans and children have been helped off the streets while the city works to convert hotels into apartments for the homeless and house 3,000 in the next three years.
Adler hopes that the community will once more come together against their common enemies as they work toward the future.
"I don't know the answer to the great harm caused by the misinformation casting and shadow over Austin, but I know in the end it is up to you," Adler said. "We should each seek out and be guided by the truth. Each of us in the solitude of our own conscience will have the absolute power to make for ourselves and our families, those choices that best protect our neighbors and their families too."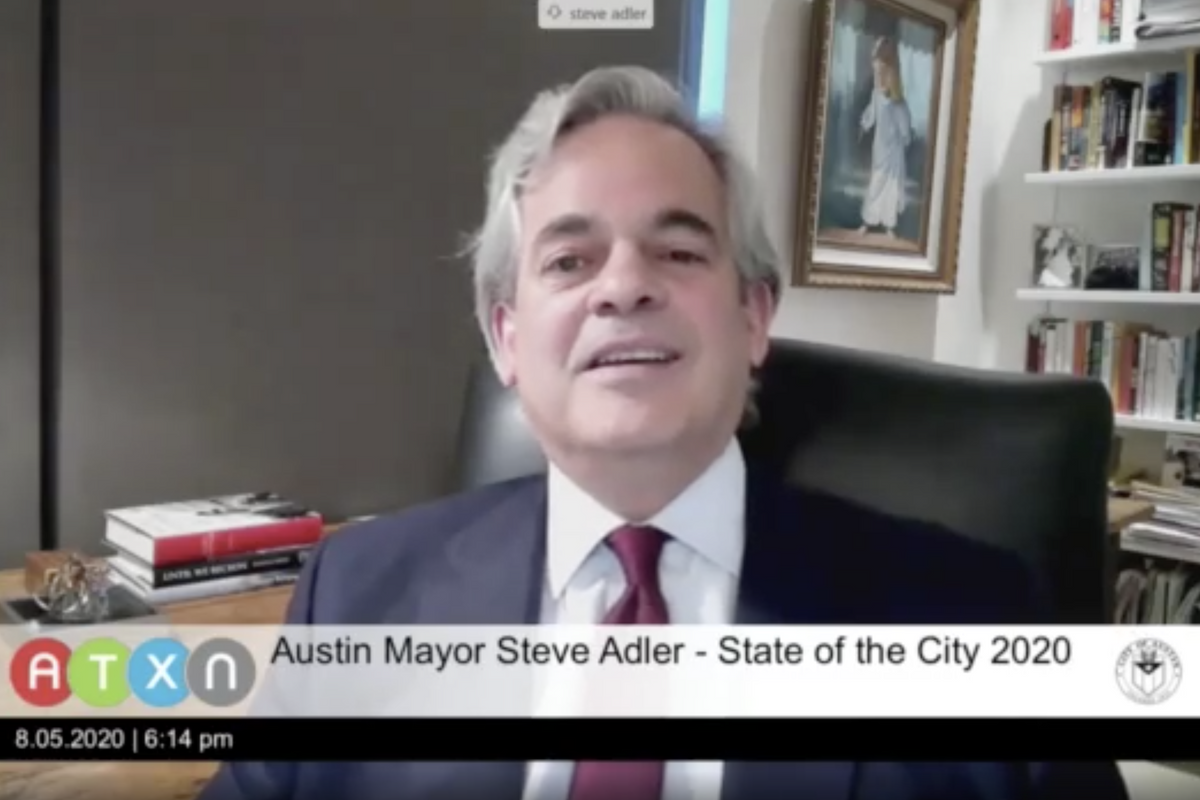 (City of Austin)
This story has been updated to include quotes from the mayor's speech.

Austin Mayor Steve Adler delivered his annual "State of the City" address Wednesday evening, in which he discussed the coronavirus pandemic, police funding, the local economy, homelessness, transit and equity issues.
Usually delivered to a crowd at City Hall, tonight's address was—as are all things Council these days—virtual.
"This could have been a speech only about COVID-19," Adler said. Instead, much of his 25-page address focused on the opportunities presented in this moment.
"Perhaps only at times such as these, where our routines and inertia are so utterly disrupted, can we be freed and forced to dream and act big," he said. "So let's do big things. Let's end homelessness. Let's bring real mobility to Austin. Let's reimagine how we keep one another safe. Let's address race and do something about correcting centuries of injustice because it is the fundamental injustice that fuels so many others."
Below are some quotes, excerpted from a transcript shared in advance.
On the coronavirus
"We all want the local economy—and our lives—back as we knew them. But the governor's decision to reopen before we had sufficient testing and tracing in place and before our numbers were low enough compounded the challenge. … Truth is, the virus was never gone. It just hides, waiting for us to invite it back into our lives."
On the economy
"Unemployment is at unimaginable levels. Businesses have shuttered - some temporarily and some lost forever. Many of our neighbors don't know how they're going to feed their families or whether they'll be evicted from their homes. Tenants struggle with rent; homeowners and landlords struggle with mortgage payments. Our hospitality and creative workers and industries, so great a part of our economy, are reeling. For many, it's already too late."
On homelessness
"To the people that signed on to the petition because they were desperate for a solution for people experiencing homelessness, I want to say that I share your impatience. Having chosen this more just path, though, and having rejected the false promise of cosmetic fixes, our work is incomplete unless we follow through with the commitment to house the homeless. This will require us to do a better job of inclusively managing shared public spaces."
On transit
"Project Connect is a bold transit plan for the just and accessible city we aspire to be. It certainly addresses traffic, but it will do so much more. … Project Connect will connect our entire city, creating new opportunity for Austinites, reducing our dependence on expensive personal vehicles, and save lives."
On police funding
"I want to address police department leadership. … We need not only an openness to consider change but a keen desire to move past the status quo and to look at public safety more broadly than [ever,] mainly focusing on ensuring we're best equipped to deal with unsafe moments when they occur. We need more than just a willingness to accept change if it happens; we need a champion for change at its best."
Want to read the whole speech? Here's the transcript.
Make it a game! Adler invited residents to use this bingo card to mark off every topic mentioned in the speech. Can you get to bingo? Share it on social media with #ATXSOTC.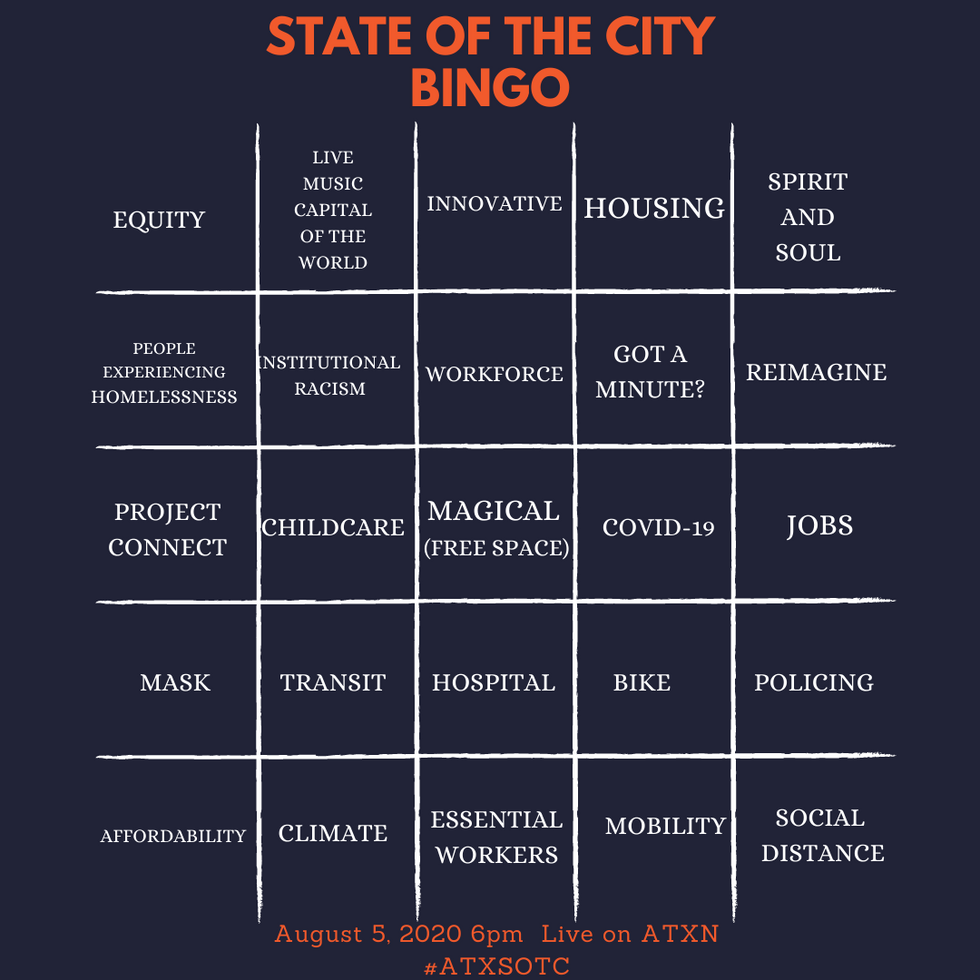 (City of Austin)