Get connected with our daily update
Are you really a local if you've never spent the weekend soaking up the hot summer sun and lounging on Lady Bird Lake? The pastime is so popular that if you find yourself cruising over one of the Lake's many bridges on a weekend, you're likely to see hundreds of people clumped together on the water in a formation locals call "Party Island."
With temperatures in the mid-90s this week, the Colorado River's cooling waters welcome paddleboarders, boaters and kayakers alike. Though it is well known that swimming is prohibited in Lady Bird Lake, nothing can stop partiers from perching on the shallow sandbar that leads into Barton Springs Pool—not even a global pandemic.
(Steven Joyner)
Like every sunny weekend, paddle boarders, kayakers, boaters, tubers and bridge-jumpers gathered at the intersection between Barton Creek and Lady Bird Lake.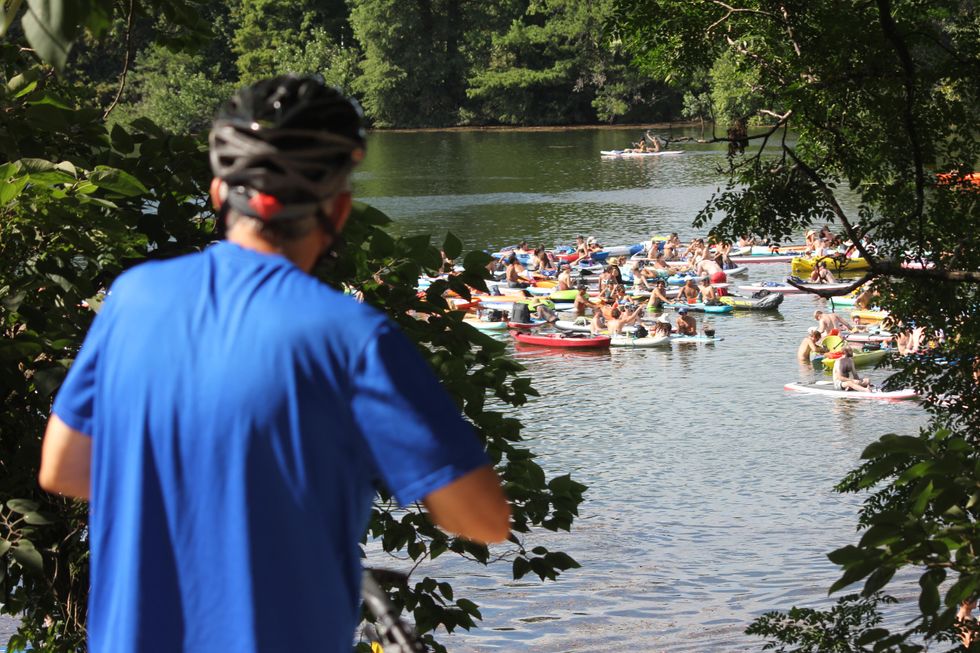 (Laura Figi/Austonia)
The lake is adjacent to the Lady Bird Lake Trail, which is also a busy recreation destination for runners, bikers and lovers of nature.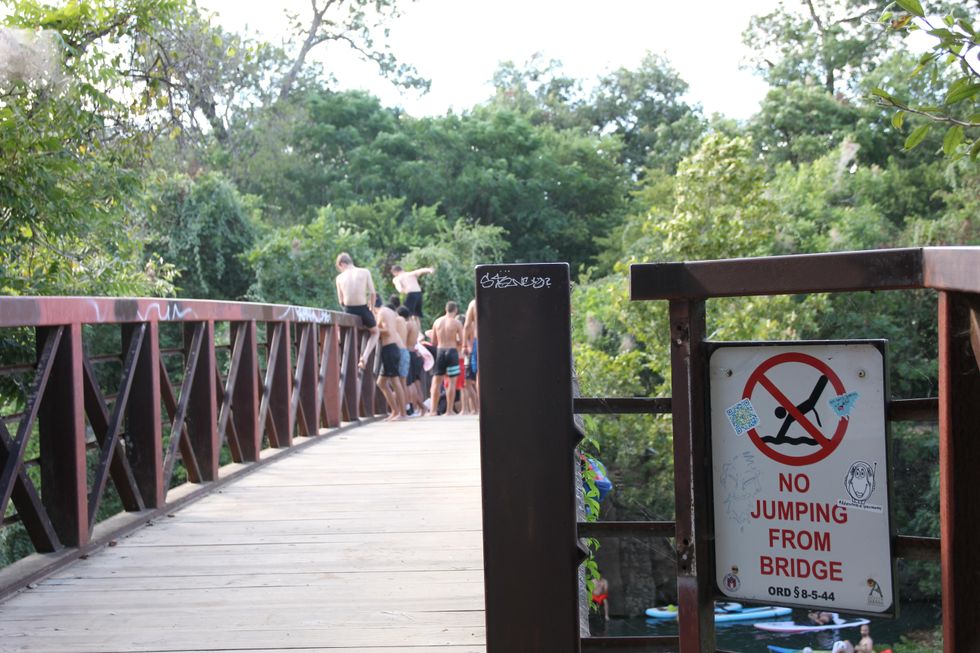 (Laura Figi/Austonia)
Jumping from the bridge is prohibited by the city, though you can see groups jumping off the bridge nearly every weekend.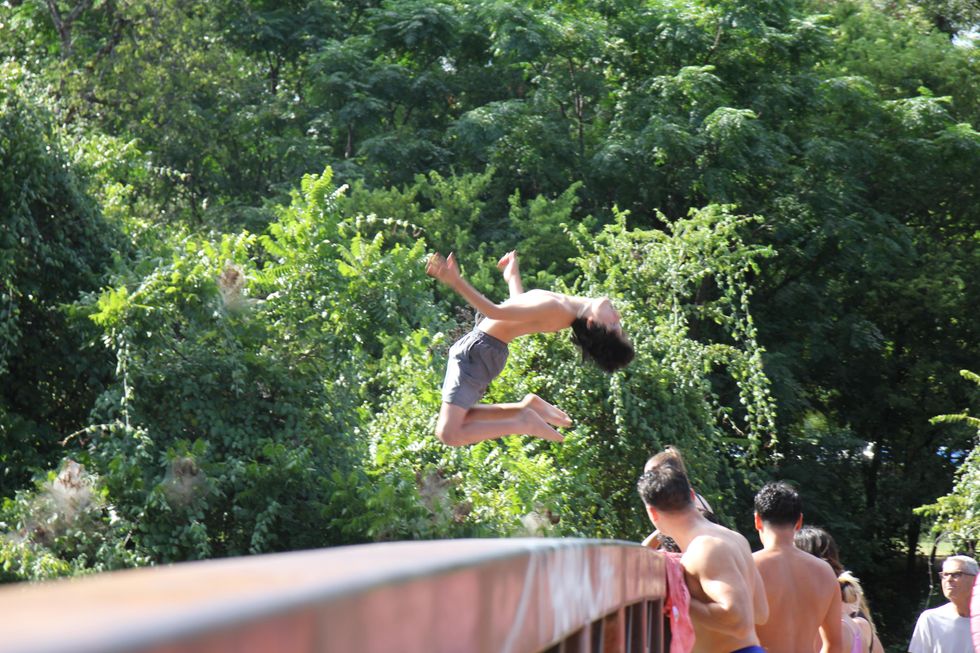 (Laura Figi/Austonia)
Dozens of lake-goers gather to jump the bridge—performing flips and tricks into the water below.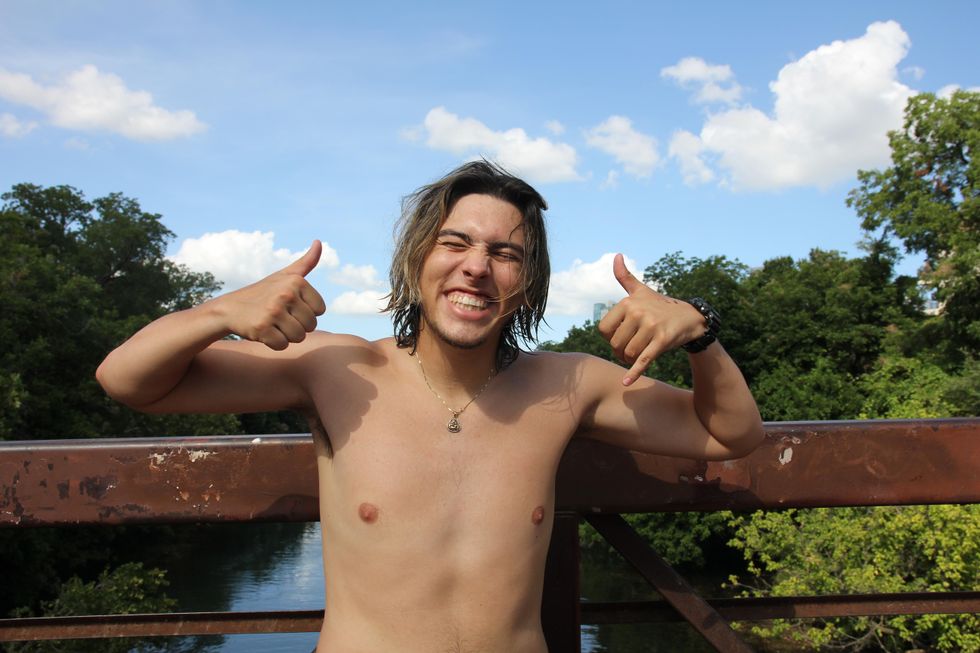 (Laura Figi/Austonia)
Zach Melton, a 22-year-old DJ that goes by the name Maniac, lives in the Zilker Park area and jumped the bridge for the first time on Sunday. A Dallas native, Melton said he loves the nature, scenery and people that live in Austin. "I love the vibes of this city," Melton said.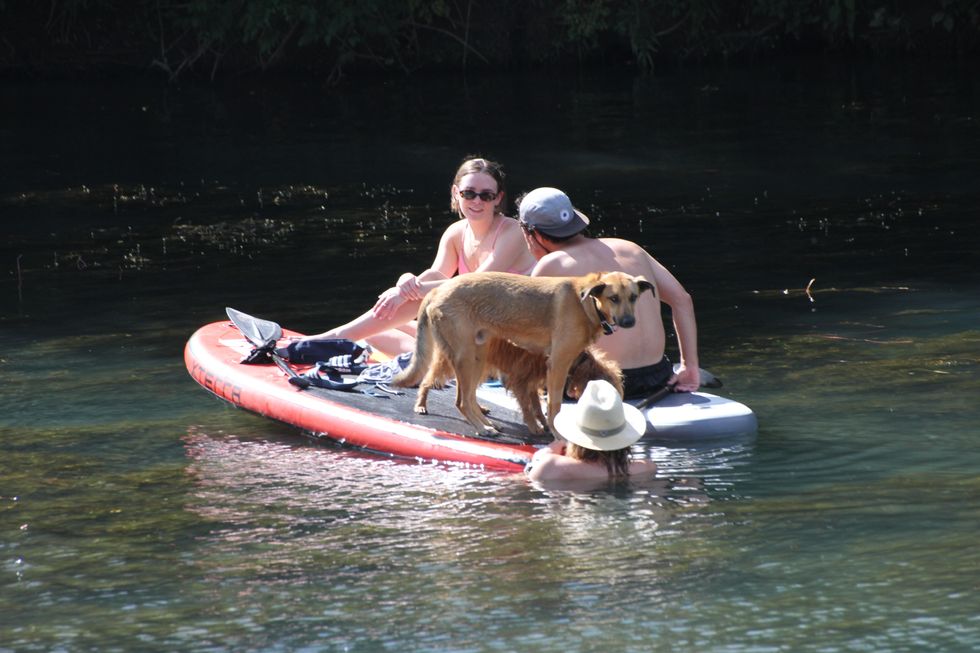 (Laura Figi/Austonia)
The love of Lady Bird Lake transcends species—dogs can often be spotted enjoying the lake with their humans.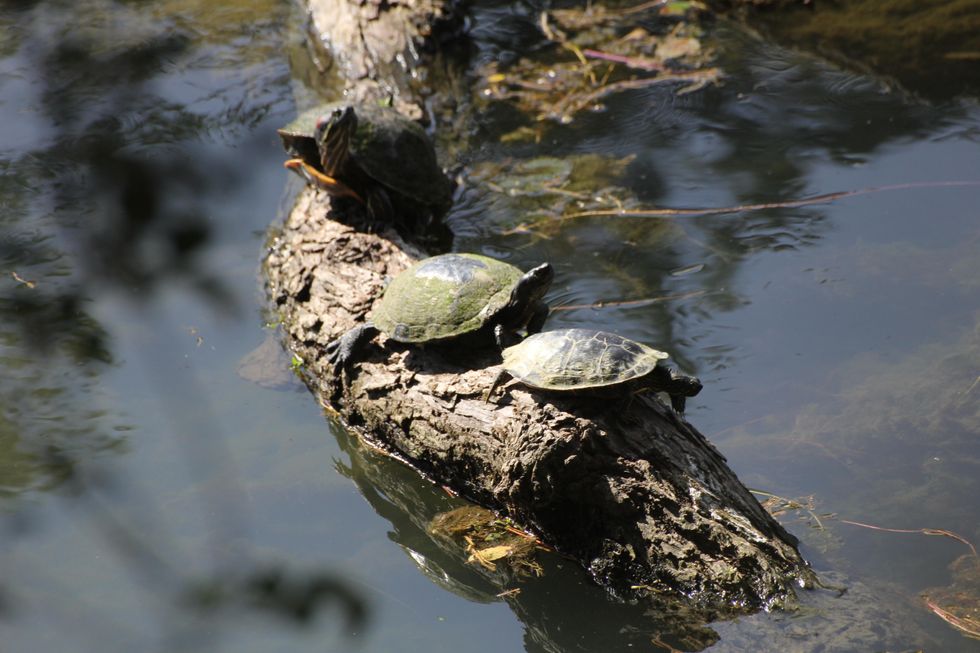 (Laura Figi/Austonia)
Or spot some other four-legged friends—Lady Bird Lake is an excellent area to turtle-watch.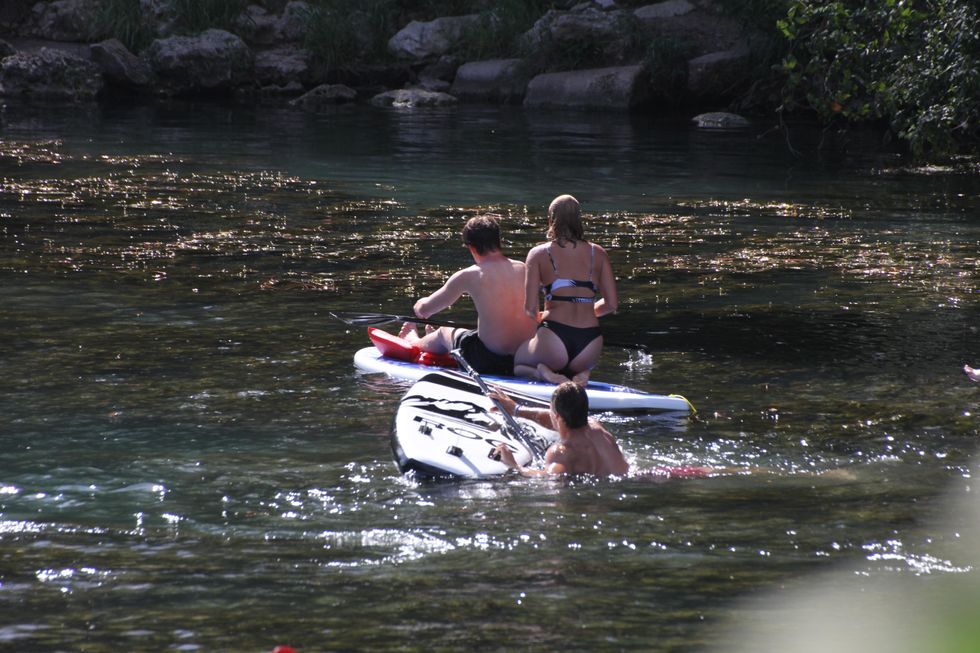 (Laura Figi/Austonia)
People-watch long enough and you'll probably see a few people fall off their boards.
August is the hottest month of the year in Austin, so Lady Bird Lake season is in full swing. There's still time to enjoy the greenery and water sports that Austinites love so much.
Summertime sure does fly by, doesn't it? It's time to jam-pack as many summer activities as you can while there is still about a month left before school starts up again and the grind gets going. Luckily, Austin is full of places to visit that will fill your season full of memories.
To get you started, check out some of these seasonably-fit museums, galleries and snacks.
Soak up the rest of summer while you can!
With at least two months of extremely summer high temperatures ahead, Austinites in search of respite may find it in the form of a hotel pool day pass.
Although pricier than a day at Barton Springs or Deep Eddy pools, day passes often come with perks, such as free parking and the option to drink poolside. Here are 13 local hotels where you can cool down: