Get connected with our daily update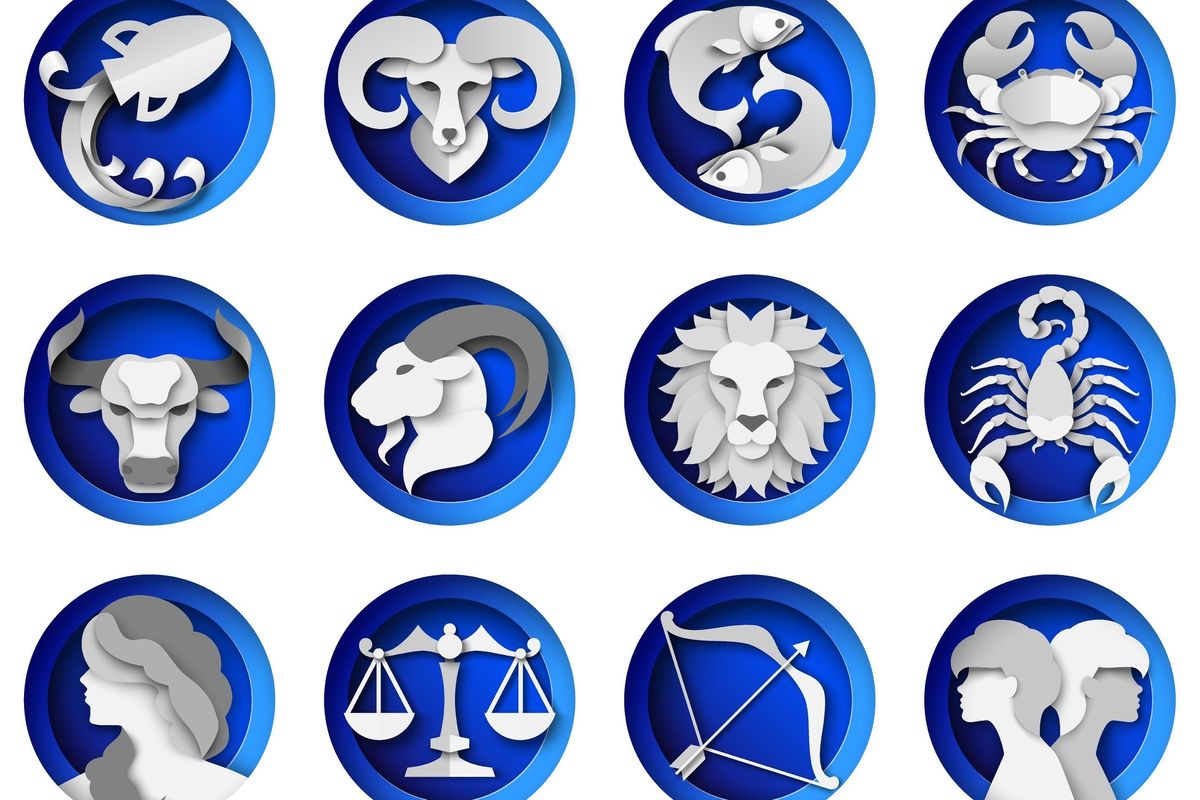 Shutterstock
This Libra season has a strong theme of preparatory organizing and bringing things into harmony, getting us ready for the descent into a somewhat intense Fall and Winter, which will really kick off with Eclipse season in Scorpio.
The Scales as a symbol of clear judgment, precise equilibrium, and powerful poise can be helpful in guiding us through this process, although this is definitely not static - rather, a continual process of readjustment, especially because Mercury will be finishing their retrograde in the nearly mechanical Virgo. Thinking through things in nearly mathematical manners could be quite helpful, even if what is being measured might be subtle. This fall we'll have a long trine between Mars and Saturn, which can be very supportive for hard work, but this same grinding effort can actually be structurally damaging or lead to burnout without alignment. Thus, this month emphasizes a lot more finesse in finding our way into the flow.
Aries
This Libra season will be an especially social one for you, Aries. From friends and neighbors to bigger community members and significant Others, you'll have plenty of reflections of how to become more clear, strong, and steady in your self-expression and generative action in the world. On the one hand, this might have to do with fine-tuning a few skills and welcoming more spacious ease into your regular rhythm. On the other hand, this may look like overcoming some fears or compulsions surrounding the way you are seen publicly. Above all, though, the best bet is to deepen your contribution to your community, on a long-term scale, which can help your fiery brilliance crystallize and click into its highest gear.
Taurus
This Libra Season highlights the back and forth between your everyday world of work and chores and the deeper realm of passion and mystery. On the one hand, you will be challenged to navigate with a more even keel, but on the other, the fiery urge to go faster and into the unknown will threaten to take you off course, especially around the Full Moon on the 9th. Although charting a steady course and sticking to it could be a good strategy, you can trust in the warm wisdom of your simple, down-to-earth side, which can get the job done by keeping things flexible and fun. By the end of the month, you very well could find yourself ready to level up and take on your next big quest.
Gemini
Although the image of this Libra season is the Scales, it might be more appropriate to describe your assignment this month as more akin to juggling, Gemini. In this regard, I'm speaking to both the attentive skillfulness that it could require to stay afloat amidst shifting tides and quick rearrangements, as well as the spirit of play or lightheartedness that can click you into a wonderous flow and pick yourself up when you fall. Surrounding yourself with warm adventure buddies and playmates could be particularly helpful for smooth sailing and keeping up morale, especially as the rest of the fall could bring some moments where a helping hand would be much appreciated. What would juggling with three or four hands feel like?
Cancer
This Libra season emphasizes attunement with your surroundings, Cancer. At the extreme level, this might look like a process of decision-making or judgment about your home or family life, but at the smaller level, this is an invitation to bring more beauty and camaraderie into your everyday atmosphere. Although the end of Mercury's retrograde on the 2nd should bring some clarity around how things might optimally function, and the Full Moon on the 9th will bring strong impulses to initiate healing change, the biggest turning point will likely be towards the end of the month, on the 22nd, when Venus changes phase and ushers you into a whole new, more graceful and mature constellation of relationships, with your environment and with other people.
Leo
This Libra season presents you with a bit of a back and forth, Leo, between your fast social world of conversation and community and the slower, down-to-earth practicalities, which are going through some rumbles and shifts this year. Before getting caught up in a web of commitments, it could be great to take another look at your fundamentals, re-examining what you can work with and inquiring as to how you really want to share your life with others. This can help you lean into the changes possible around the Full Moon on the 9th, which present you with an opportunity to resolve some chronic knots in your everyday functioning and open up more space for meaningful relationships.
Virgo
This Libra season brings an opportunity for you to make a strong realignment in the structure of your life, Virgo. We could think of this as a chiropractic adjustment or the resolution of some knot of tension that brings your entire life back into order. The central focus of this is in your feeling of having the resources you need and being able to give your true value to the world, but this, like the spine, involves the rest of your being. Likewise, similar to a chiropractic adjustment, there might be an impactful thrust necessary to affect change. The Full Moon on the 9th would be a great time to put in a good bit of oomph, but this won't be the end of it - throughout the rest of the fall, you'll likely need to keep at it to maintain this new form instead of collapsing back into old patterns. Luckily, the star weather is very favorable for this sort of sustained effort!
Libra
This Libra season can bring you to a whole new level in your sense of grace, equilibrium, and poise, Libra. This isn't an automatic, easy thing - if anything, it will come about through continual, skillful realignment, catching yourself when you go slack or off the rails, and this hard-won, newfound sense of buoyancy would really click in at the end of the month when Venus has an exact alignment with the Sun and starts her phase change into an Evening Star. Before then, a big challenge to your equilibrium will occur on the Full Moon on the 9th, especially playing out through your relationships. Although this might have to do with heat coming from you from other people, it could also be a challenge for you to learn to be more assertive and keep your balance while doing so.
Scorpio
This Libra season is very much the calm before the storm for you, Scorpio, even as there will likely be some foreshadowing of what will unfold through the Eclipses next month. Although getting yourself ready could look like battening down the hatches and getting ready to get out of harm's way - a good Scorpionic strategy - it could also look like refining your subtle senses as to how to be in the flow, or simply resting and taking care of things behind the scenes. Likewise, you might also consider how you might want to dance with next month's shifts - if there's some part of your world you might like to throw in the metaphorical compost bin, or something for which you would like to create space to unfold.
Sagittarius
This Libra season brings a challenge for you to gain a deeper sense of equilibrium amidst your broader social world, Sagittarius. This represents a key moment in the arc of your story this year - although you're very much playing the role of courageous adventurer, this is actually a month of reflection to get your bearings in your bigger web of relationships you're a part of. Through the rest of the fall and even spring, it will be key for you to focus on the individual allies and partners in seeing through your ventures. What communities, spaces, and structures enable and support these sorts of relationships for you? Where do you get a taste for your own strength and magic, while also integrating yourself into a bigger whole? Even if you don't achieve total resolution, it will be a useful process to get a better sense of yourself.
Capricorn
More so than any other sign, you're well positioned to make use of this Libra season in a constructive manner, Capricorn, especially if you've already got yourself rooted in truly noble and sustaining practices. If you're still working through some big-picture questions about the trajectory of your journey or work in the world, they're likely to clarify by the end of Mercury's Retrograde, on the 2nd. Likewise, the fiery Full Moon in Aries on the 9th can help you push through stagnancy in a relieving and rejuvenating fashion. Until then, while it could be nice to take extra time and space to let those thoughts unravel, consider that you can also live out your questions. Again, it would be a wonderful month to keep yourself engaged, in a slow and savory manner.
Aquarius
This Libra season, it will be useful for you to zoom out to see the bigger picture of your journey and how you want to feel moving forward, Aquarius. Although things have likely been heavy and challenging the last couple of years, they've likely given you a much sharper sense of self-definition - this month, you can both affirm your strength (especially around the Full Moon on the 9th) and learn how to navigate with more grace and harmony. Beyond cultivating a deeper sense of equilibrium or artful creativity, this could also look like discarding some part of your universe that would better be thrown in the cosmic compost heap, or otherwise figuring out the proper way to unwind some internal knot. Altogether, by the end of the month, you could have a much more spacious and clear sense of how to unfold your journey.
Pisces
The mysteries of this month have a lot to do with the depths of relationship, Pisces. Especially as Mercury finishes their retrograde on the 2nd and the week or so afterward when they're still slow, you'll have an opportunity to grok the threads of fate that bind you to other people and figure out the best way to navigate them. This is a setup for the Full Moon in Aries on the 9th, which emphasizes your self-assertion and the development of your will. This could look like affirming your work in certain deep partnerships, or strongly cutting yourself away from those that are chronically draining. Regardless, by the end of the month, you'll be well positioned to enter into a new phase of magic in the interweaving of your relationships.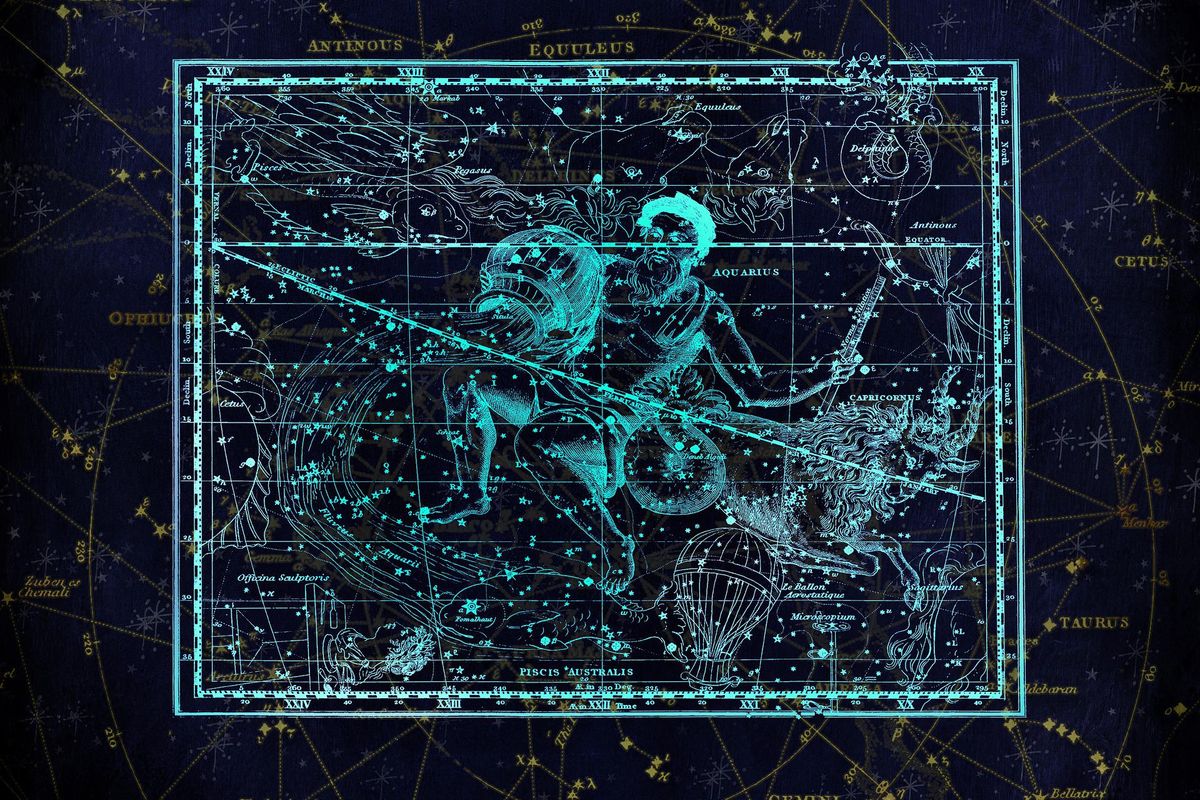 It's time to say, "fare-the-well" (and for some, "good riddance!") to 2021. Winter has 'officially' arrived with the sun in the sign of Capricorn.
Shortcuts: Aries, Taurus, Gemini, Cancer, Leo, Virgo, Libra, Scorpio, Sagittarius, Capricorn, Aquarius, Pisces
We now are charged with focusing on grounding, producing and finishing up loose ends as the year comes to an end. This Earth sign is driven by success and the upholder of tradition. This is the time of year we not only focus on completion but how we desire to design the architecture of our lives in the New Year ahead.
Venus really has something to say over the next few weeks. The planet of love, beauty and the senses started its retrograde on Dec. 19, (ending on Jan. 29), so the L-word is in the air, albeit possibly intense and a bit confusing. Each of us may face old relationship issues we thought we had dealt with or old flames may even suddenly reappear and then disappear equally as fast. Be open to something real but don't bet the farm this month in a Vegas-style whirlwind matchup. Just be ready for the lessons it brings.
(*Note: When reading your monthly horoscope, it is always good to read not only your "SunSign" but also your "Ascendant"— referred to as your "Rising Sign.")

Capricorn: Dec. 22-Jan. 19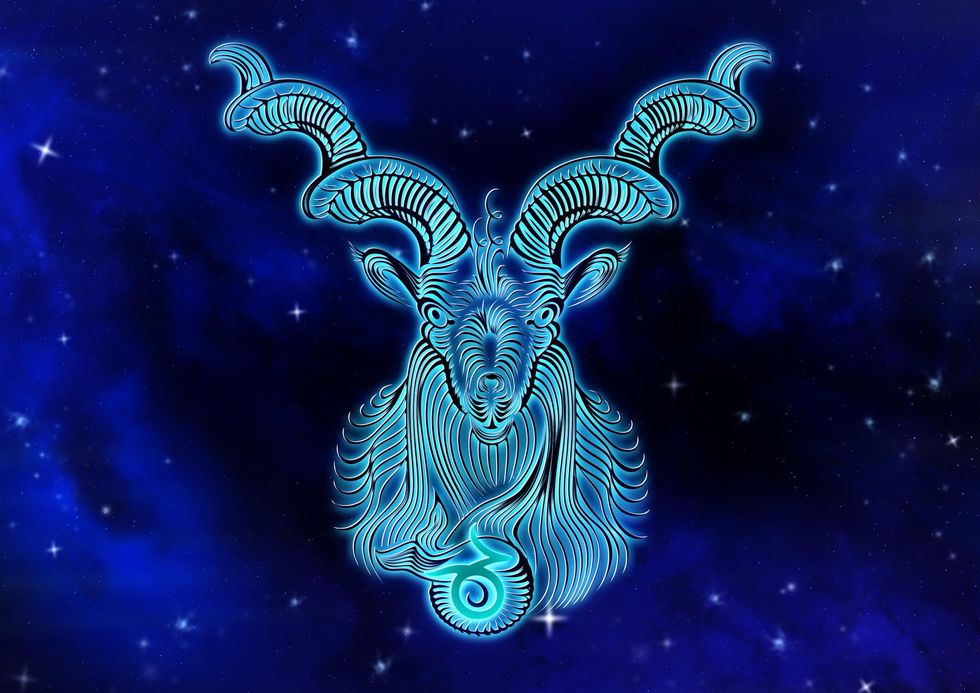 Capricorns, you are the bridge for the outgoing and the incoming. By the end of the month of the sea-goat, your inner and outer personal relationships should clarify and improve your personal nature overall. Here is your dilemma for the next 30 days: you need to step up your game with a partner (or the pursuit of one) and at the same time take a more observing role with work and output, at least until the 17th, then start upshifting your gears again with career goals. You are a randy one and a steadfast initiator but remember to be gentle with those around you, especially in matters of the heart. Be playful.
Aquarius: Jan. 20-Feb. 18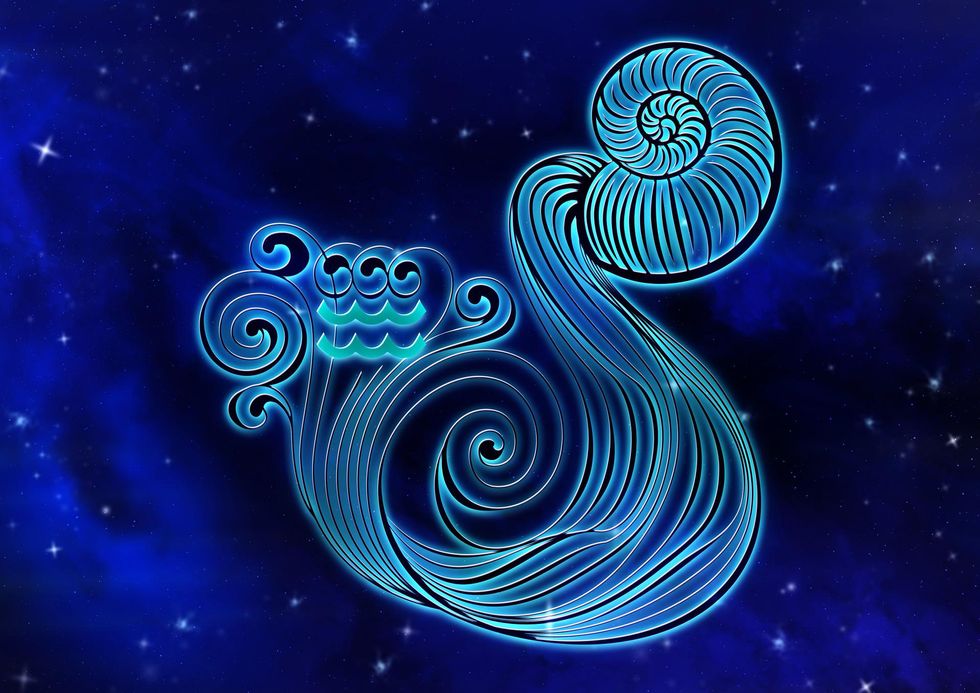 Forward-looking Aquarians, "May the Odds be Ever in Your Favor," this one's for you. You should be able to take any old lemons that you have been dealing with and turn them into lemon-flavored mixed drinks with a lot of panaché for all your friends. But don't get too punchy and over-inflated by the luck you may be awarded this month; 'keep it real'. Be sure not to let things wane with an existing stable partner unless of course your freedom and self-liberty are at stake. Just as Capricorn ends and Aquarius begins on the 21st, you may need to cut loose on an unplanned outing, trip or even a little bit of a wild adventure.
Pisces: Feb. 19-March 20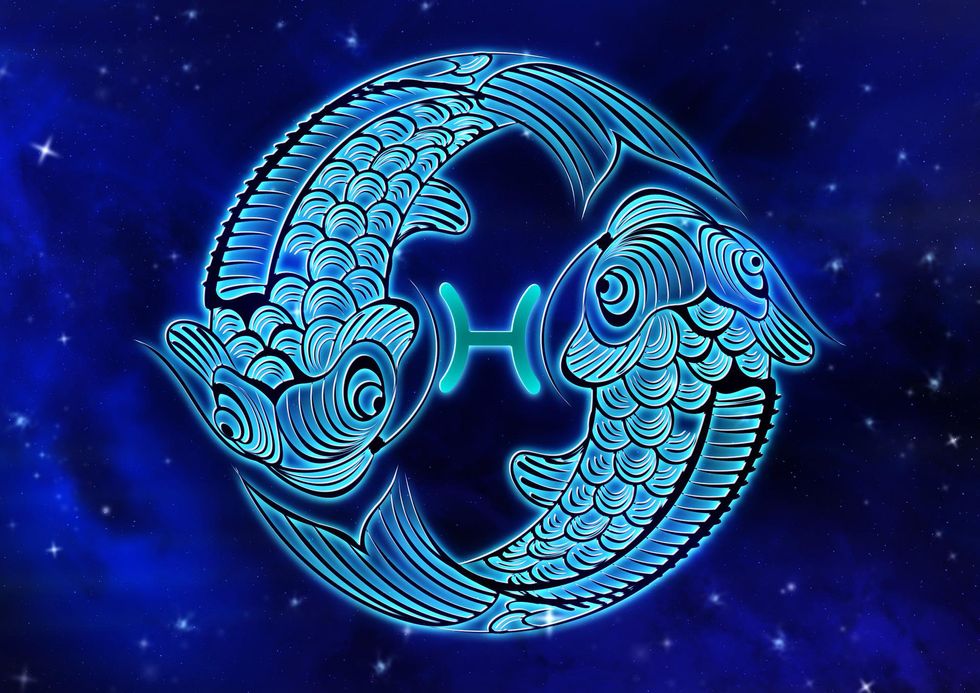 If you hear a voice that tells you to check social media for some unloved object in the digital marketplace, pursue the homeless animal shelters for the next family pet or to sign-up for a dating app (if single… or maybe not); stop what you are doing, right then and there and do it. Trust your gut instincts now, especially if you are coming off of an even extra-confusing year. Remember, your connection to the unknown is your 'superhero superpower'! You may not take home that new heirloom piece, the long-term pet, or even the next mate-to-be but there is something for you to assimilate in this process. Remember, you were born to swim!
Aries: March 21-April 19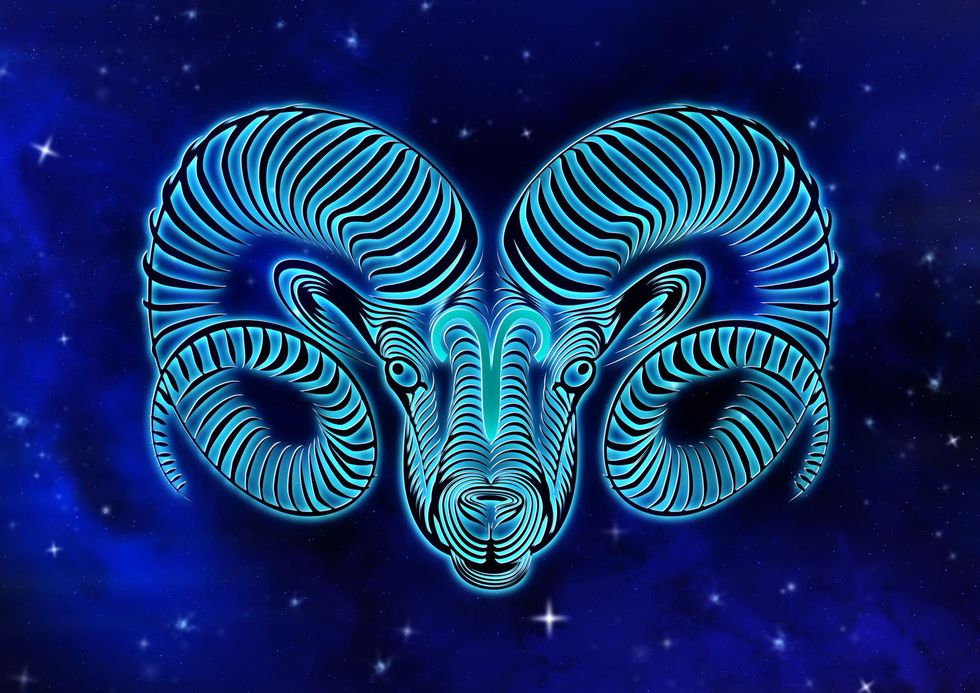 This year, may have a repeating and common theme for you, that you may take too many initiatives and too much for granted. Where others may be out on romantic adventures, you may need to slow your roll and find some patience, which is not a usual Arian virtue. Not that you will listen to this advice because you probably think that you and you alone know what's best for you. There may be extra tension brewing around you, particularly until mid-January. You might even want to take an extra-long holiday. Whatever you choose to do, do so with compassion for the 'other self' in the equation.
Taurus: April 20-May 20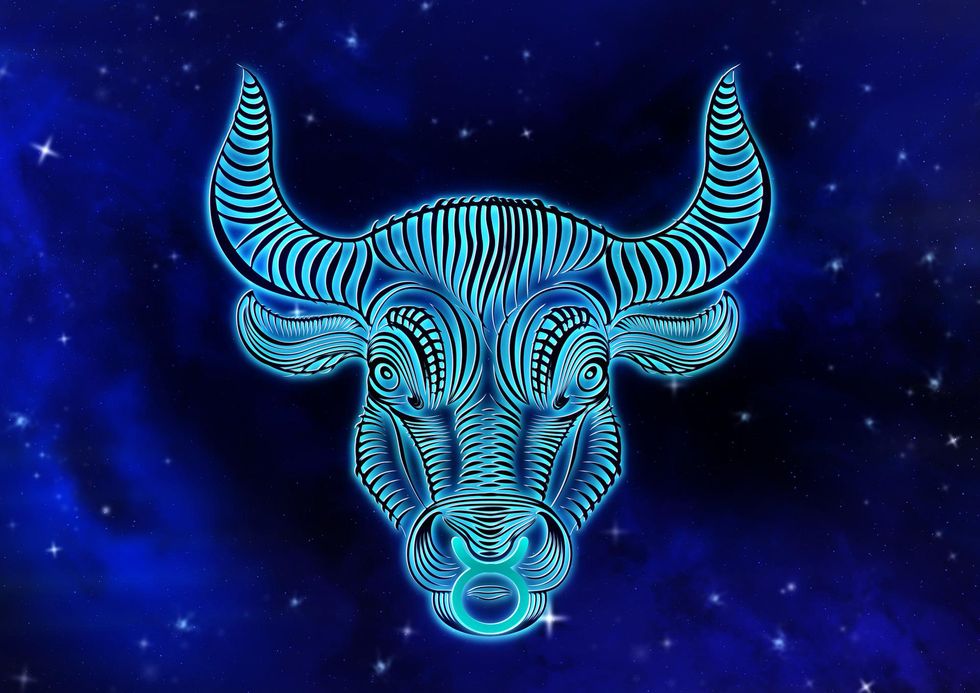 My bullish friends, do you feel it? It's either unusually exciting or extremely uneasy for you right now. Do something around the home off-beat. Paint a wall hyper-orange or buy a plasma ball for the bedroom. Make it the old Taurean you, yet in a new way! With this Venus energy, analyze some new investment strategies, diligence will deliver in your favor in the long-term. If someone tries to feed you a load of bull crap now, let it bounce off of you and toss a load of your truth in their direction. You do you.
Gemini: May 21-June 20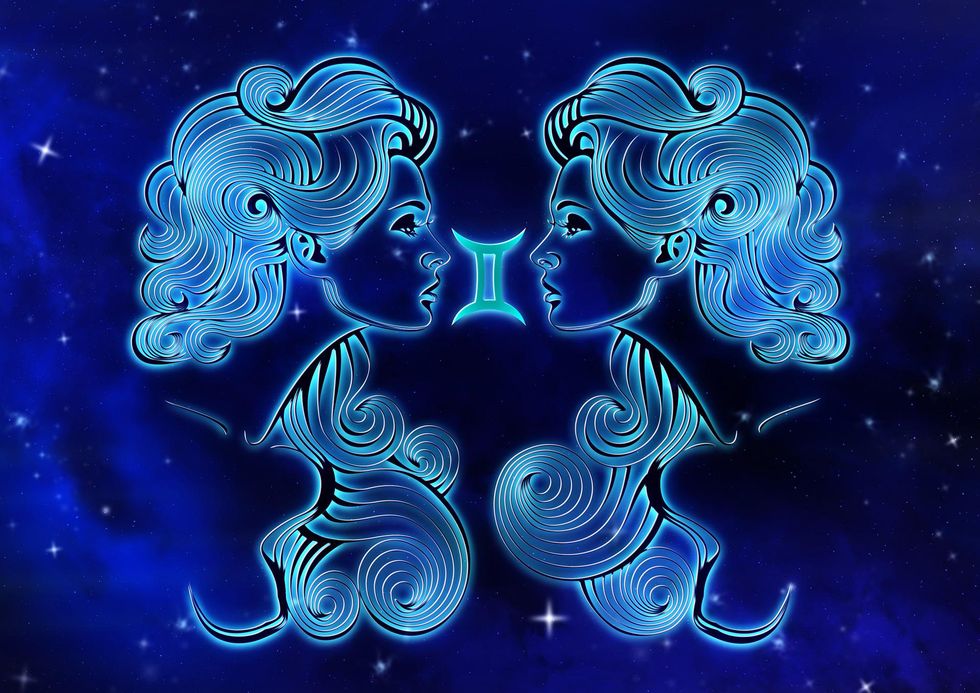 You are actually very good at managing contradictions so you should be pretty good at managing the month ahead. Does the proverbial 'cat got your tongue' resonate? Not likely, even when it should! You may not be at a loss for words but you may find your words and thoughts quantumly entangled more than usual. Take a triple booster shot of Zen to get clear and set a slower pace. As you enter the third week of January, take off your mask and get oral. Obsessions in love behind the scenes may mean more to them than to you. Ask questions and be sure to check-in.
Cancer: June 21-July 22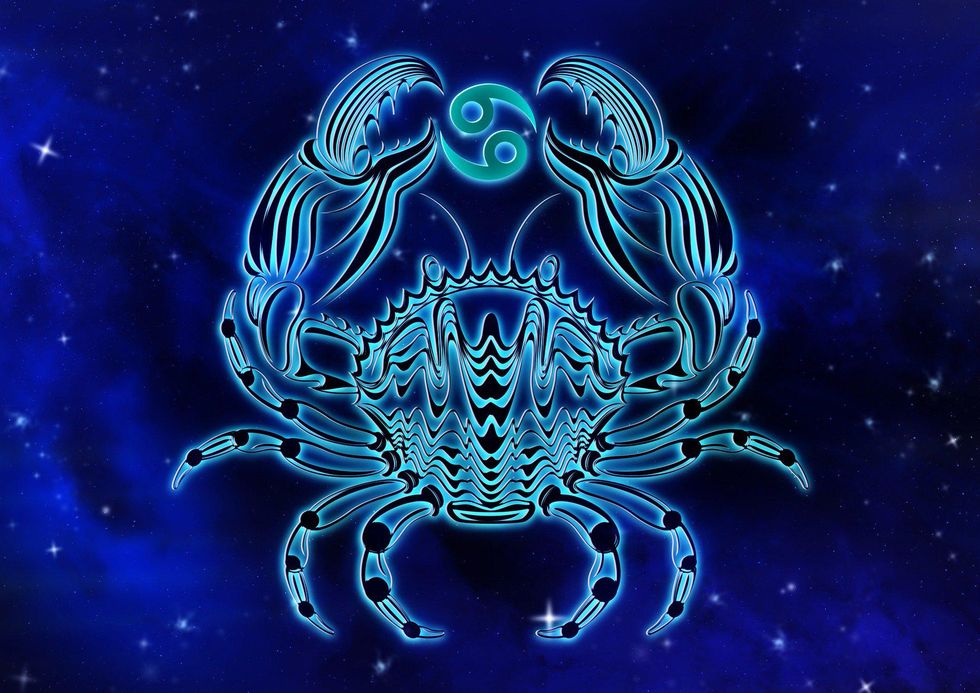 Crabs, did you know that 'crab' and 'crib' are related etymologically? Yes, we can get crabby and cry like babies. We can be cynical and sentimental at the same time. We are all about 'the nostalgia' and personal history but sometimes you just gotta cut some old baggage loose. You may need a social confidence booster right now but you don't want to leave the house; so throw a dazzling post-holiday party at home. People will still be craving connection. Freedom from the past will actually bring you more calm than you may realize. You will be feeling the Cancer full moon on the 17th but don't get too wild; tattooed names of party partners are hard to get rid of.
Leo: July 23-Aug. 22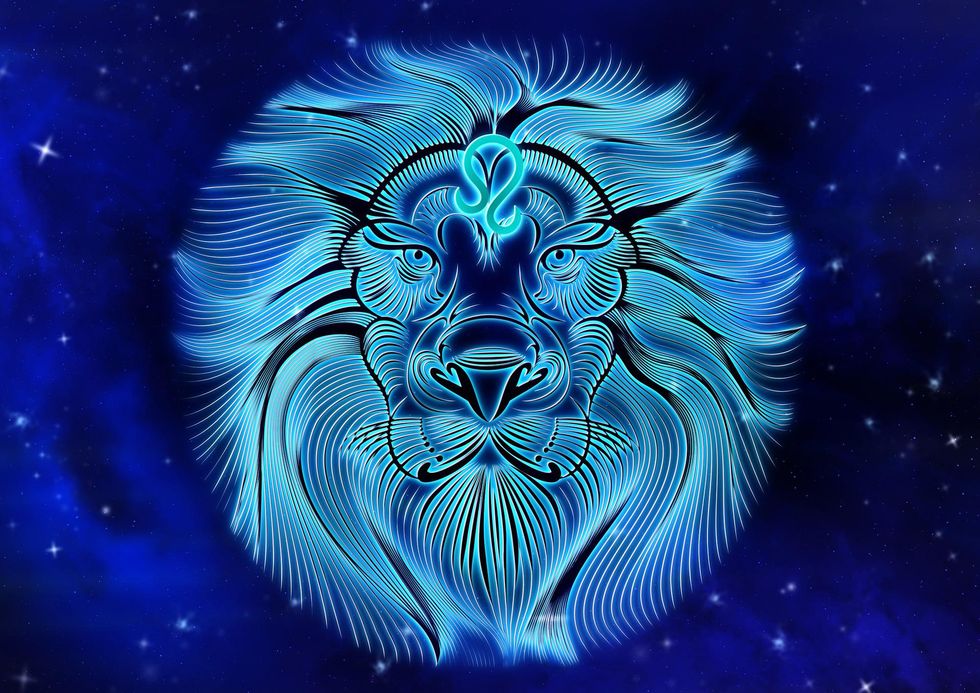 With much adieu, fanfare and accolades, enter Leos. Been waiting patiently for some stage time?! Well, now is a great moment to take back any limelight you may have lent out to others, loving Lions! But purring loudly gets the best attention; not the pouncing on people with your claws out and scratching up the furniture, no matter how playful you think you can be. Toward the end of the month, you should be ready to go back out and roar with more authority. Shine on Leos, shine on!
Virgo: Aug. 23-Sept. 21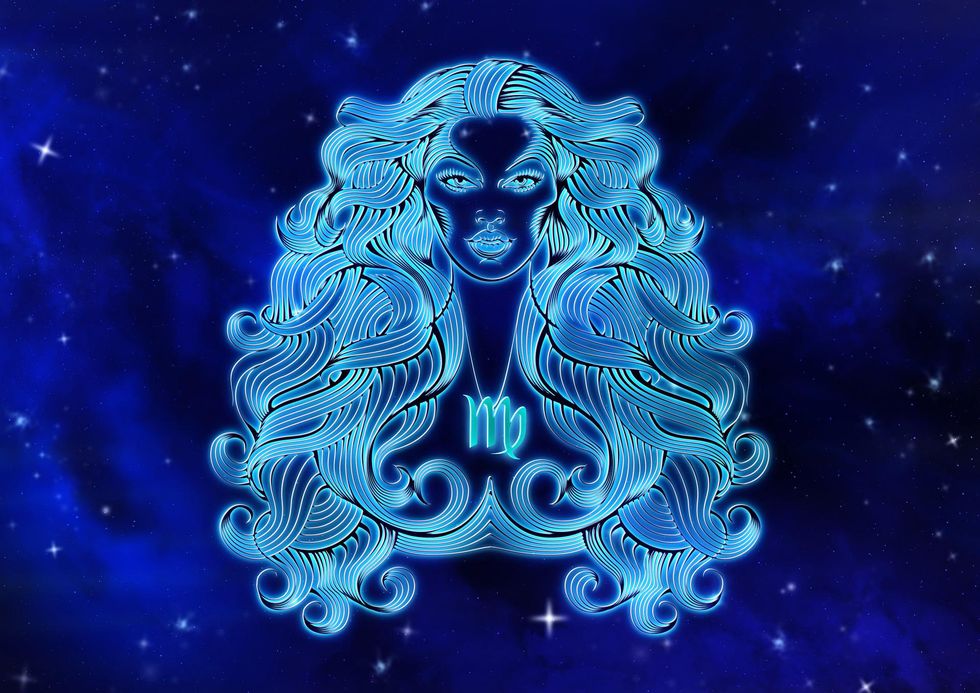 Earthy Virgos, have you been busier than usual, making your lists and checking them twice and even thrice? If they haven't been nice, weeks ahead are generally good for you as the Sun is shining and supporting the more grounded traits of your sign. Rather than the more usual, "Why-oh-why?" you should be more about, "Why-the-hell-not?" You Virgos do know how to wear Venus energy well. If you are a more conservative native of Virgo, do something on impulse. If you are a more liberal member of the sign take it up a notch to, dare I say, 'radical'. When you do, there may even be a doorway that opens to something totally unexpected in the larger scheme at the Aquarian Sun shift.
Libra: Sept. 22-Oct. 23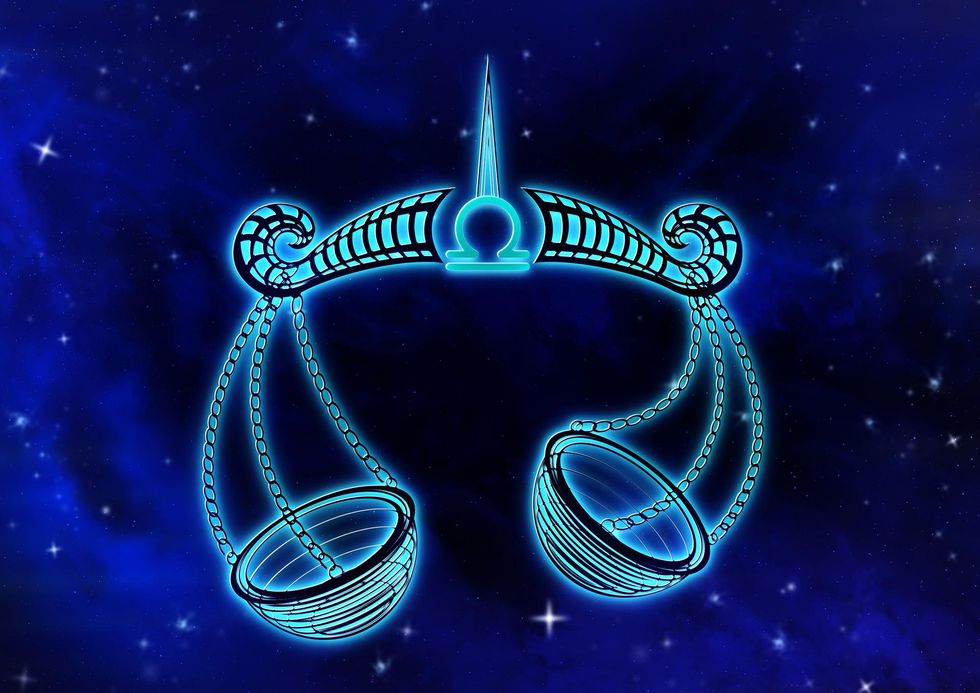 Decisions, decisions the bane of the Libran existence. Oh, why must you have to decide anything? You may feel that your social life is too legit, to have to commit—to anyone or anything. Remember, if you have asked for too many extensions or the cause of delays, the bill still always comes due at some point; this applies even to love. You will have to start paying off some of the interest now. Use the rest of December to draw up a real plan, with real goals and real deadlines. Luckily you are a child of Air, and you can change things swiftly when pressed to do so. Make a few resolutions, and with some balanced willpower, you will be able to keep them.
Scorpio: Oct. 24-Nov. 21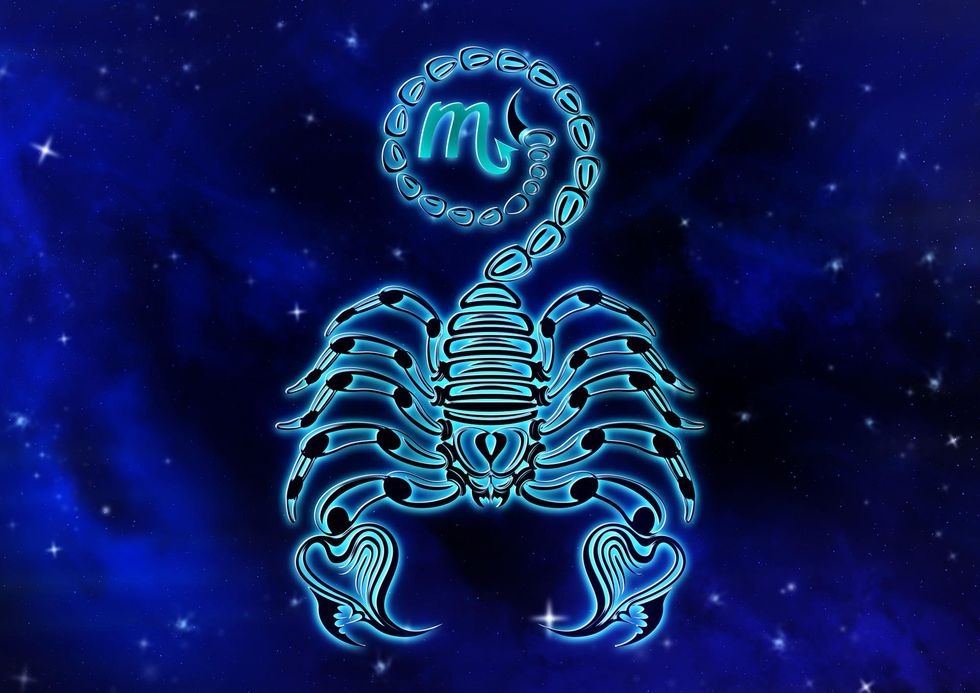 You may be a bit less notoriously Scorpionic and a bit more ironic over the next few weeks. Like a cat meowing at the screen door; do you want inside or outside? Since you probably already have someone holding the door open for you, either way things will line up for you nicely in some attractive ways. At the New Year party, you might want to make it a 3-4 day event. Toward the changing of the signs into Aquarius and the end of the month, you may want to find some extra fun private reasons to play the indoor cat. Remember to shut the door behind you. In your special case, a 'good bedfellow' might make an easy business partner as well.
Sagittarius: Nov. 22-Dec. 21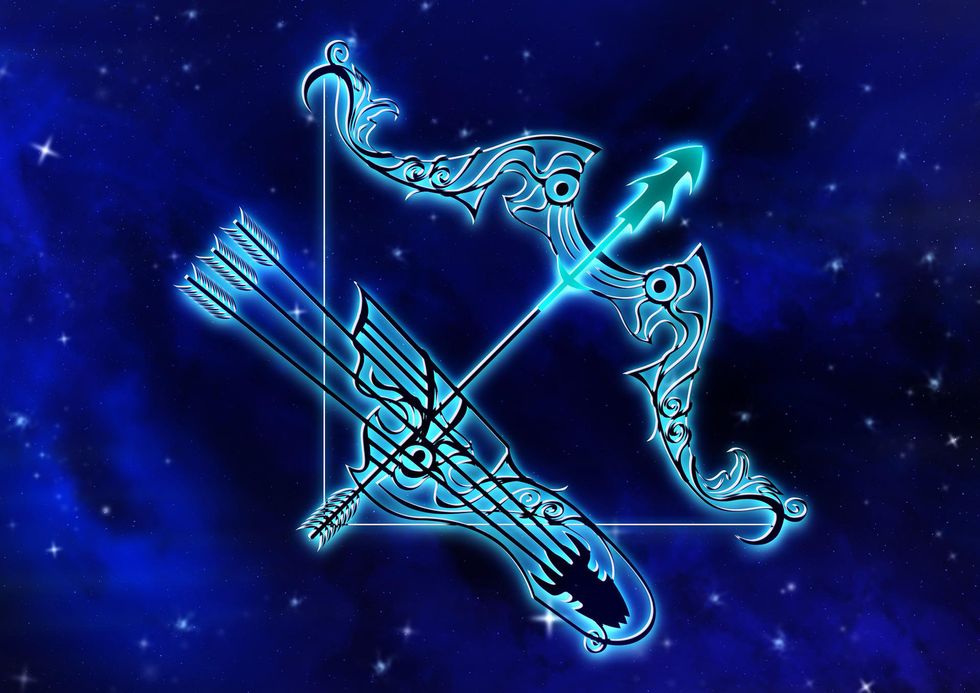 Your noble quest, dear Sagittarians, is simple, don't get distracted! The watchword right now for you is 'opportunity'; of which you should have many. If your mind has been on fire lately (and it probably has), January just after the holiday celebrations have waned is a good time to ground that mind-fire in something substantive. Get creative! Communicate, disseminate, educate, illustrate, cultivate don't hesitate. You may feel extra generous but it's not a good time to spend unwisely. There is really no need for luxuries, even though you may feel some inclination to excess, nature provides its beauties in abundance. Move your equine legs; run, work and as always—dance!
Shannon Gill is a local Evolutionary Astrologer, Jungian Counselor, and the co-founder of 'The Shift Foundation' at Samadhi Retreat Center. To learn more about her work, or to schedule a personal session, you may contact her at shannonleigill.com.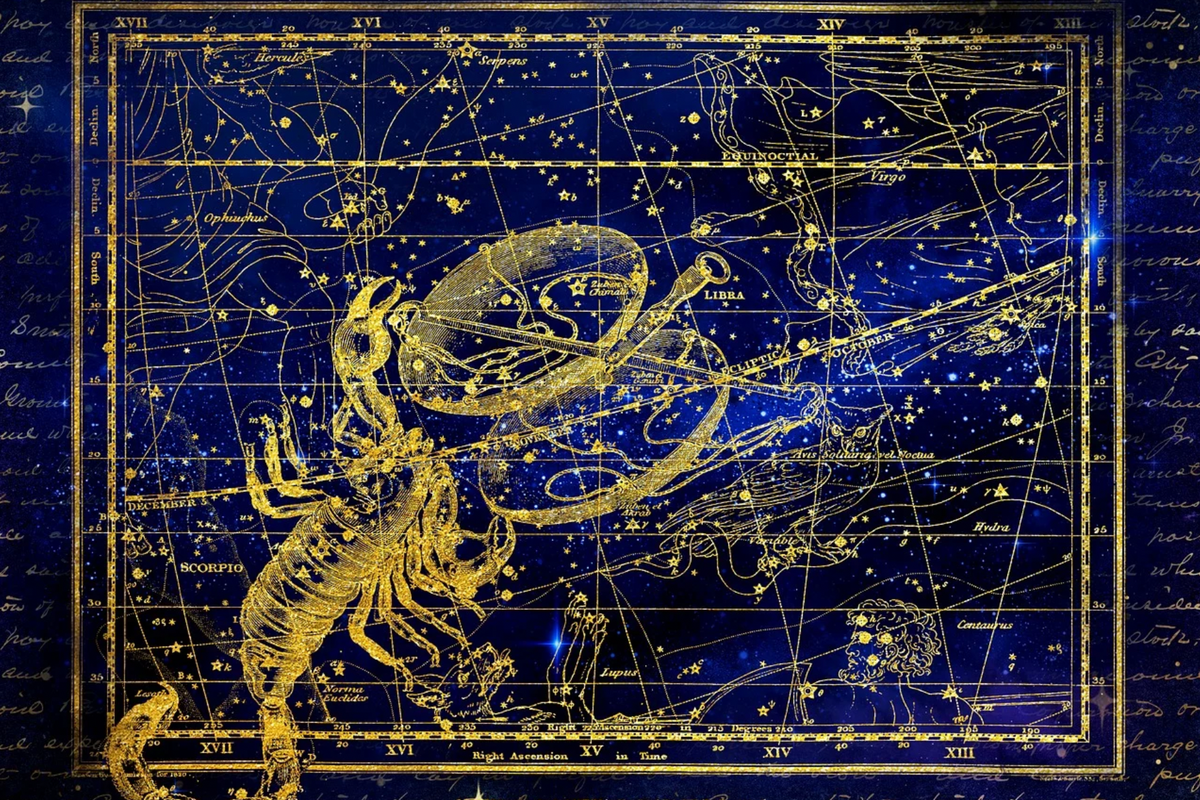 Rounding out the last-quarter corner of October, we are thrust toward the season of "the little death"—the sign of Scorpio—both inevitably transformational and potentially orgasmic.
This dying is simply a very natural and necessary process, as the year begins its closing. In Scorpio season, we are invited to look directly into our shadow and that of the world around us. This marks a significant end-of-a-cycle that began six months ago. This is the month of embracing the cycles of life, of looking death in the eyes, of embracing the very powerful process of transmutation and as we dive into it, remembering that rebirth is always imminent.
Shortcuts: Aries, Taurus, Cancer, Leo, Virgo, Libra, Scorpio, Sagittarius, Capricorn, Aquarius, Pisces
(*Note: When reading your monthly horoscope, it is always good to read not only your "SunSign" but also your "Ascendant"— referred to as your "Rising Sign".)
Aries: March 21-April 19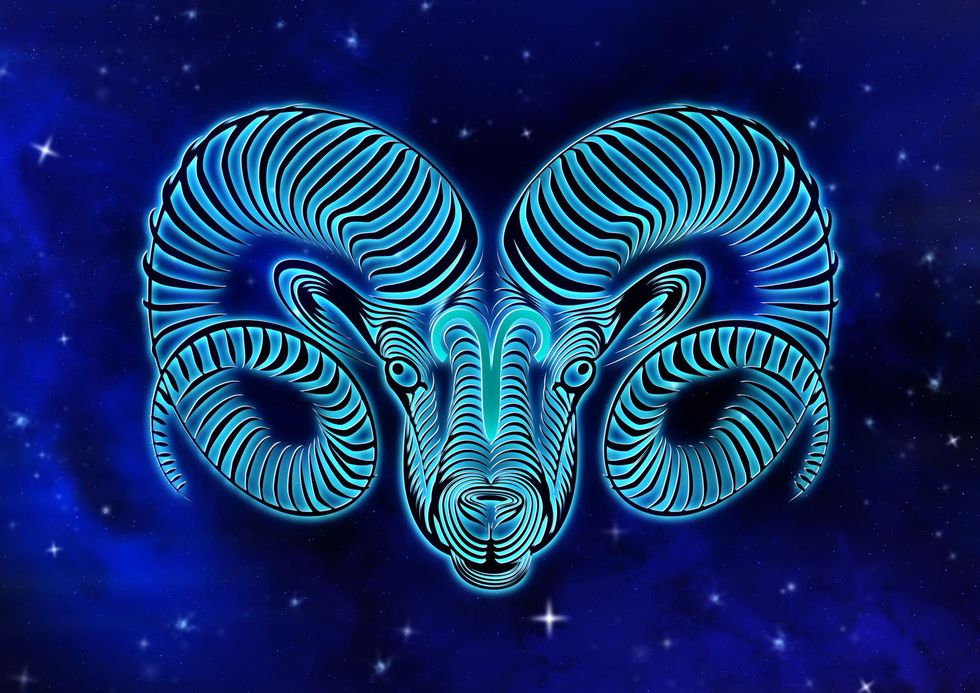 Arians, you may have felt like you have been on the stand the last months, and you have in many ways with so many planets in opposition to your Sun! Alas, you may feel emancipated from the resistance and this month return to your preferred state of passion and enthusiasm spurring new horizons of creative endeavors. Your flame may be burning so hot in fact, that you may well ignite a romantic interlude, however the dynamic may well end up requiring more than you are interested in investing. Your bigger picture continues to be on personal achievement, however this year you are learning that 'it takes a village'. The Nov. 19 full moon eclipse teaches you to let go of attachment, and the need to control all the strands of the web.
Taurus: April 20-May 20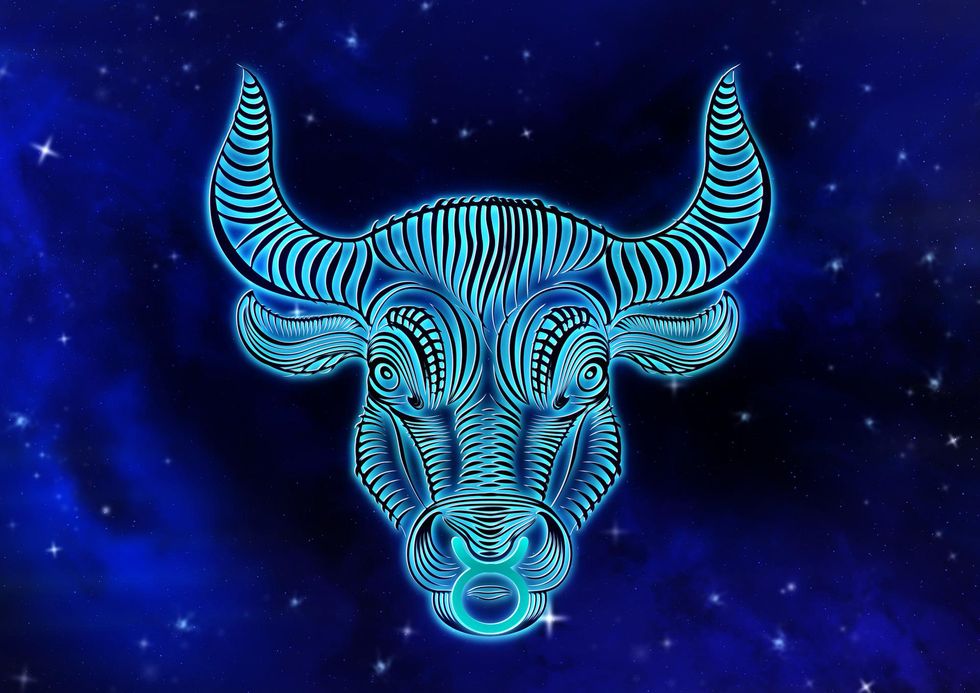 Pleasure-seeking Taurus, Scorpio season is the double-edged sword for you. The Soul's 'urge to merge' entices you, while also eliciting apprehension as this level of union may open up the cellar doors. The Nov. 4 Scorpio new moon falls in your relationship sector this month, so just surrender to the pleasure principle as it allows and 'trust the process' that follows. Remember you are being activated this year to evolve, and getting our hands and hearts dirty is sometimes required. The Solar eclipse on Nov. 19 falls in your sign, which ignites a very karmic path that will unfold over the next year and a half in your favor. Your calm, steady, and creative demeanor and your gifts will be called to the front lines to bring a necessary balance to the world.
Gemini: May 21-June 20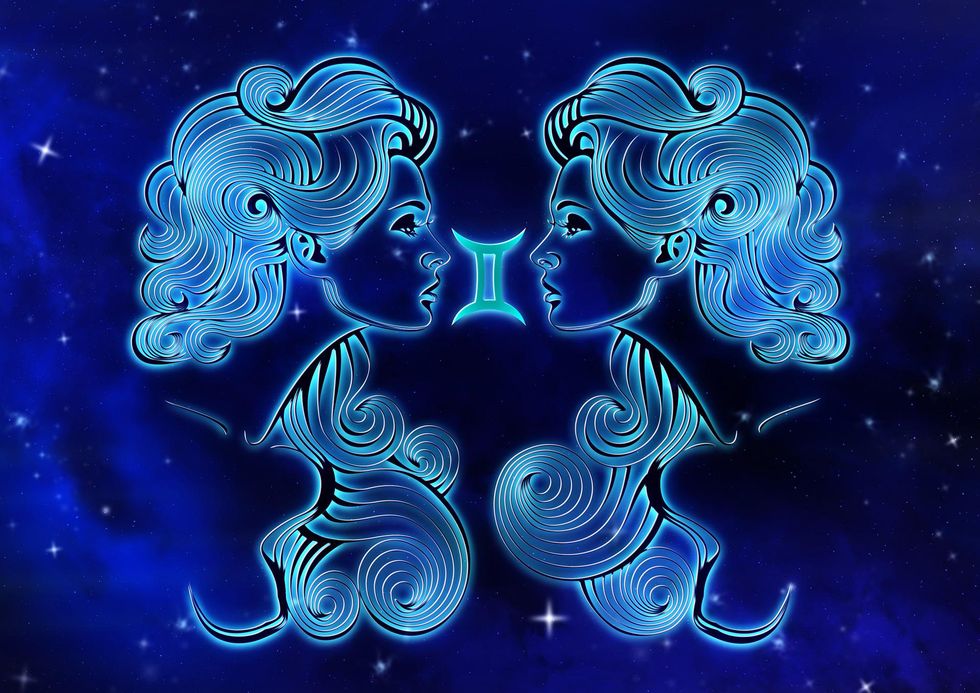 Geminis, we love you for always 'keeping it light'. However, Scorpio season may require you to face some issues that have been boiling beneath the surface, especially in the workplace. Remember 'Twins', you are learning about duality this go-round, and that you can't have the 'light,' without also embracing the 'dark'. Freedom comes from this natural and necessary process of healing so sit back and learn something this month. The Taurus Solar eclipse Nov. 19 that falls in your 'house of The Mystic,' will reward you with a leap in your spiritual consciousness.
Cancer: June 21-July 22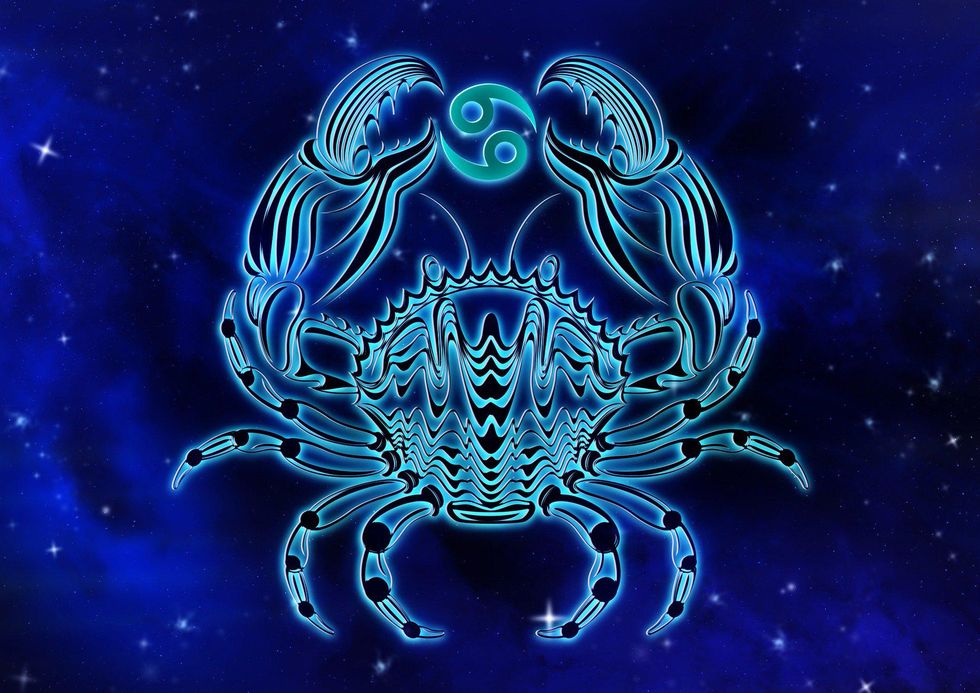 Delicate Cancers, you have been forced out of your shell over and over, in the last year. The current evolutionary shift has so needed your gifts of love and compassion. Scorpio season for you may bring a wave of emotionality but nothing a good cry cannot navigate. This year your motherly gifts are called out of the house and into the larger community. At the Taurus solar eclipse, you may find yourself at the end or the beginning of the very significant community role. Remember that when one door closes, another opens, and that truly, 'home is where the heart is'.
Leo: July 23-Aug. 22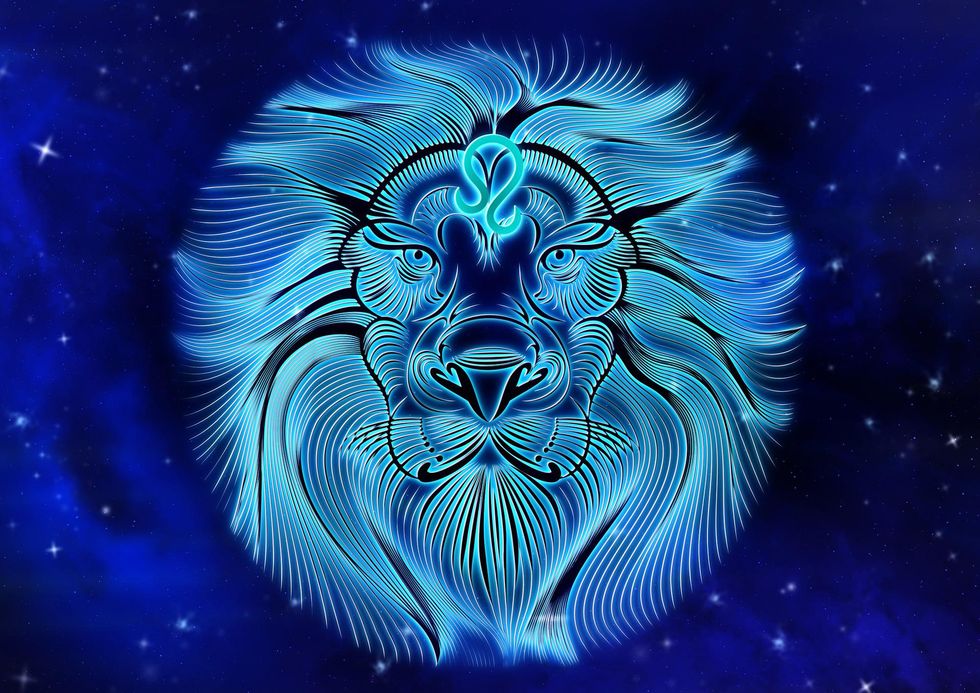 Bright-light-Leo's, Scorpio may not be your favorite season (except perhaps the costume party!) as the emerging shadows appear to be in contrast to your ever-lasting light! But relax and remember that 'dark', merely means 'hidden', and once revealed, gains access to more light! Hey Lions, the transformation for you this month, is with home and work. Change, healing, and progress are keywords, which may require fast decisions. The Nov. 19 Taurus lunar eclipse lands in your career sector, so the question to ask is…"is this really what I want to be doing?" Your exuberant playfulness, joy and creativity are your greatest gifts. Be sure they are intricately woven into your path.
Virgo: Aug. 23-Sept. 21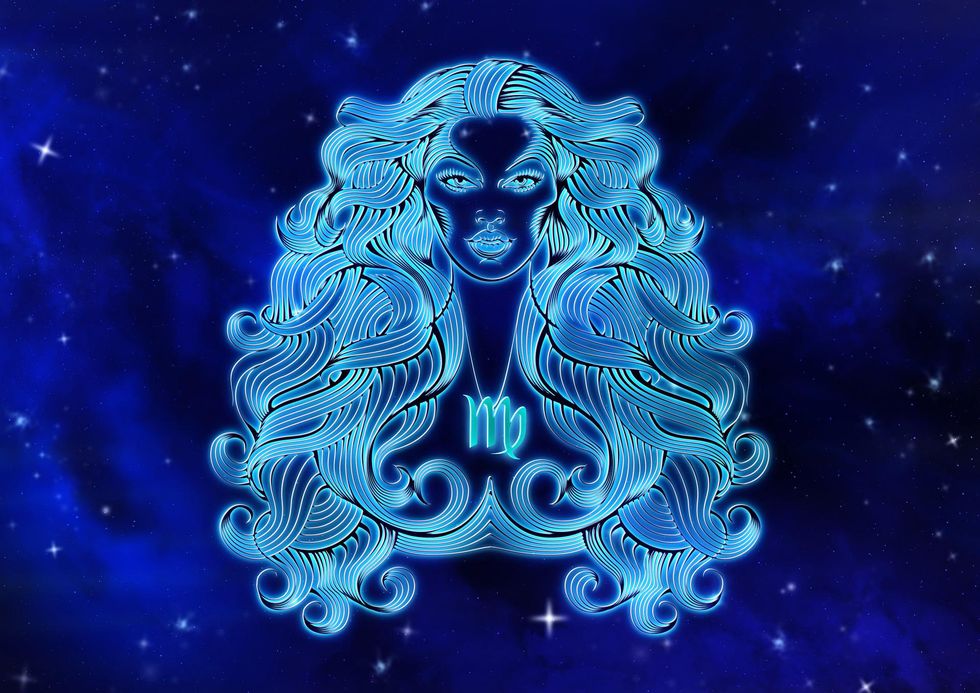 Creating order out of chaos is your specialty, vigilant Virgos. You welcome Scorpio season to clear out the cobwebs and get on with things. Do be careful not to become too focused on the distortions, remembering that 'what we focus on expands'. You are a pinnacle of this time of 'the Great Shift' and are upgrading quickly to meet the collective needs. The Scorpio new moon, and the Taurus lunar eclipse fall in your axis of 'information, knowledge, communication, and beliefs'. You are upgrading your mental circuitry. Don't hold onto anything, and trust that you will end up where you belong.
Libra: Sept. 22-Oct. 23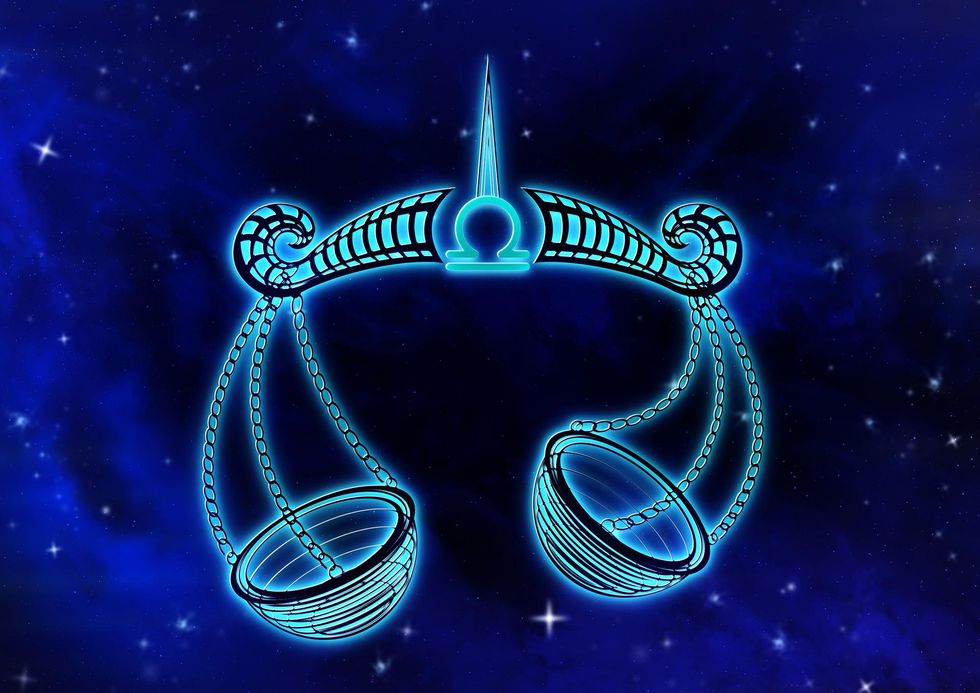 Love-hungry Libras, we know you always love Scorpio season because it means going deeper into the intimate realms and you are absolutely fine with whatever it takes! However, this month's Scorpio new moon invites a rebirth to your relationship with yourself, which is a reward after a long journey of introspection and growth. This journey brings you to a place of balance with self and others. This is your deepest work in this lifetime, so celebrate with an extra dose of self-care! There could be some financial upgrades this month. Consider partnering up, as a way of combining resources. Your gift of diplomacy may be called upon surrounding the Nov. 19 Taurus lunar eclipse.
Scorpio: Oct. 24-Nov. 21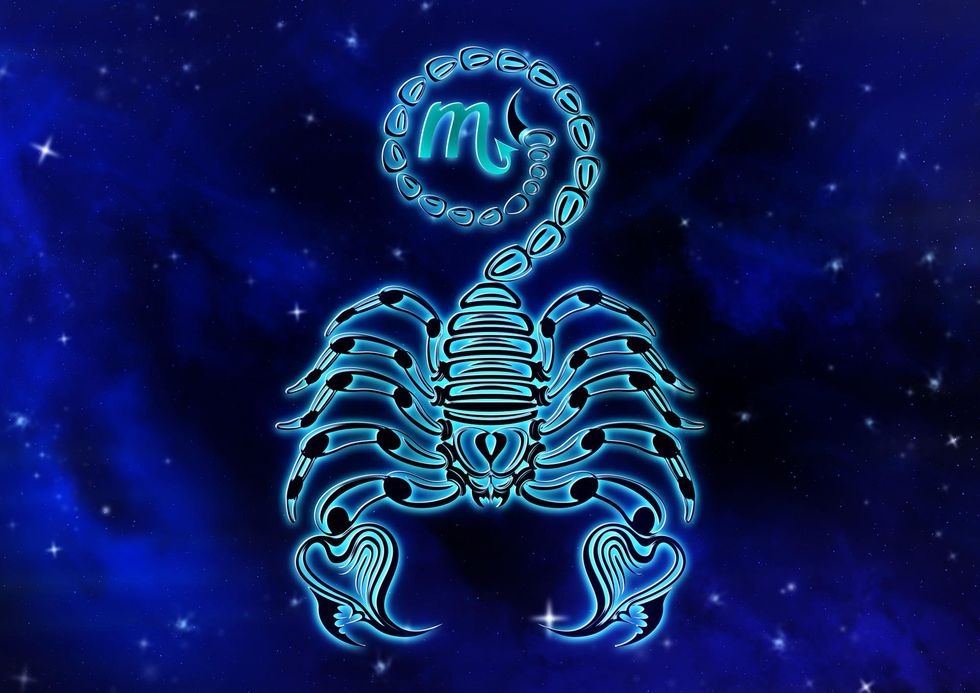 This is your big month all-powerful Scorpios… Happiest Re-Birth-Day to you! This is your moment to push the 'reset' button, shed last year's skin, and embody the fullness of your passion and purpose! The Nov. 4 new moon, also in your sign, is the invitation to surrender any old emotional pain and story, and get clear about your higher mission—as your strength and depth are greatly needed at this evolutionary threshold. The Nov. 19 lunar eclipse may trigger relationship shifts, though exciting, may be fleeting, but remember every romantic soiree serves your evolution in some manner. Home and family continue to be a bit in flux, so live from the heart... while learning to let go and trust.
Sagittarius: Nov. 22-Dec. 21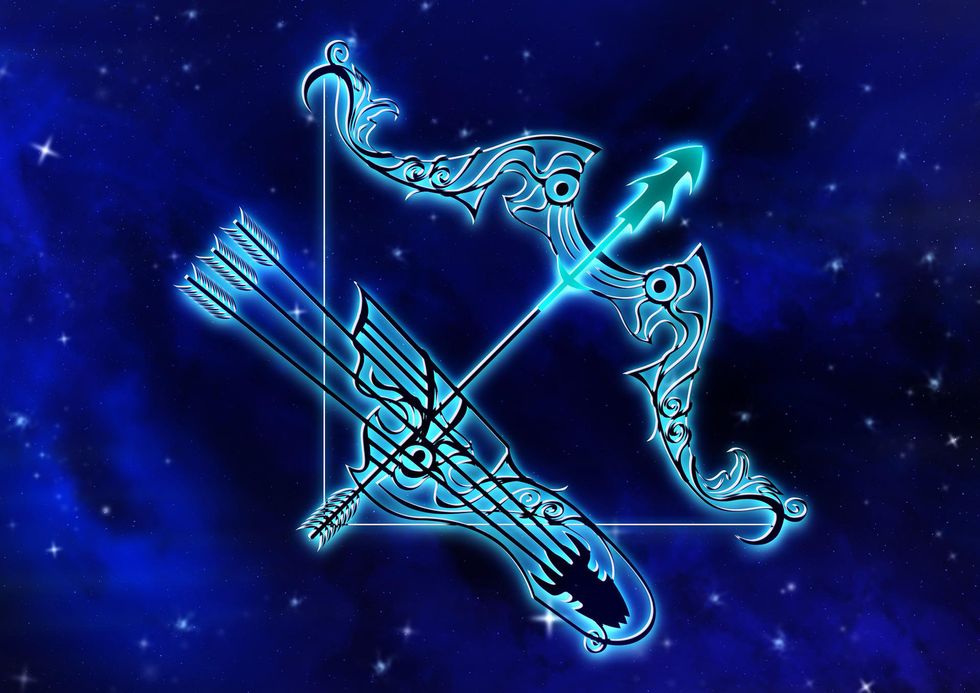 Sagittarians, you are the leaders of great thought. You have been tested the last year to open your mind-horizons into areas that have brought discomfort. Sometimes you find it easier to hold onto old learned beliefs because the emerging new truths feel too destabilizing. The Nov. 4 New Moon awards you the opportunity to 'let go and trust' that all is going to be ok. You will continue to be tested in your capacity to 'listen' and communicate compassionately with others. The Nov. 19 lunar eclipse may trigger some chaos at the job site but observe it with a higher mind, relax into the process; this restructuring is necessary and of the highest order. A renewed self-care regime could be the missing component to the balance you seek.
Capricorn: Dec. 22-Jan. 19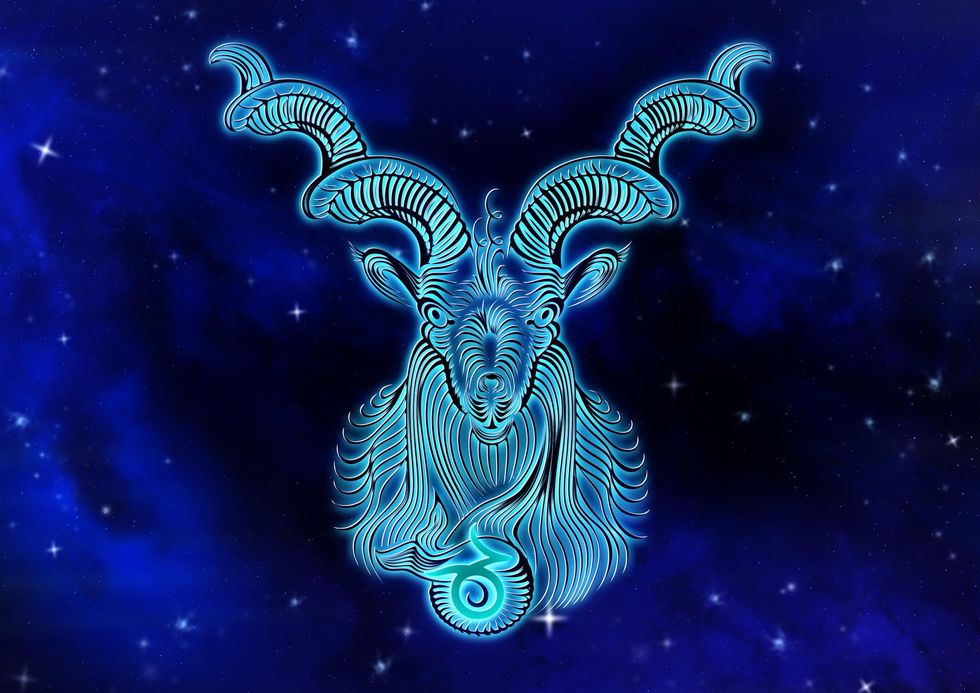 Wise and focused Capricorns, this month you may find great fulfillment putting your hard work to good use within the community. Though not your initial intention, your industrial focus may also come with unexpected healing of a past hurt around the Nov. 4 new moon. This year has put focus on refining your character, and to reassess what you truly value. Finances have also been serious business with the need to balance your spending with saving. But the Nov. 19 lunar eclipse is begging for you to lighten up a bit and play. Do something spontaneous and be open to a little romance, expected or unexpected!
Aquarius: Jan. 20-Feb. 18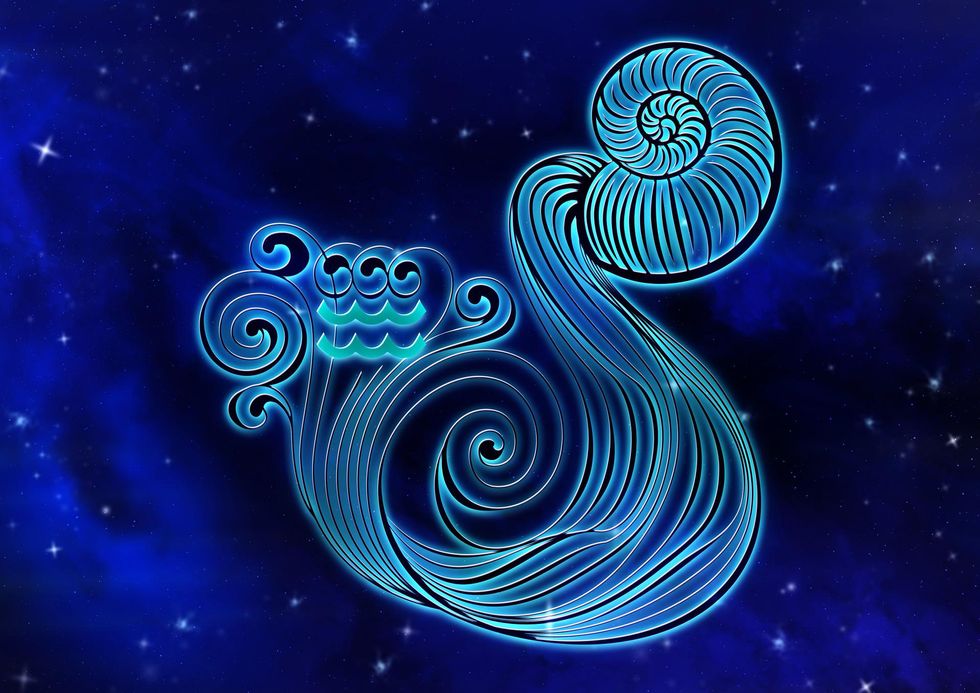 Revolutionary Aquarians! You were born for these times and find yourself on the front lines of this fast-moving evolutionary train! Though you might have hoped humanity would be further along by now, you must not lose heart and continue to fine-tune your mental channels in order to guide us into the future. The Nov. 4 new moon may offer a new direction in your career, while the Nov. 19 lunar eclipse may bring unexpected change in the home-front. You of all the signs understand that it is 'the storm' that precedes the greatest shifts... Keep holding the light and guiding with the certainty of your soul's light.
Pisces: Feb. 19-March 20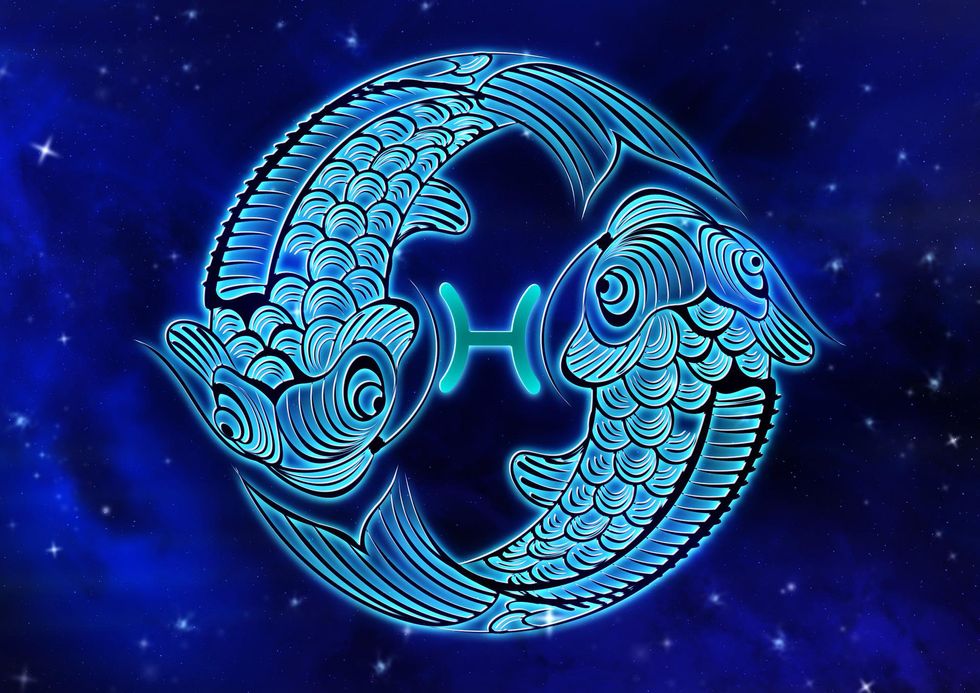 It's been rough waters for you this past year Pisces, as your empathic nature feels all the collective alchemical turmoil deep within. You are closing out some massive cycles requiring deep inquiry, surrender and trust. The Nov. 4 New Moon invites you to stretch your comfort zone and peer into the less pleasant aspects of life, in order to avoid bypassing and embody a balanced approach. You will be rewarded by the Lunar Eclipse Nov. 19 with an invitation to speak, write, teach, or perhaps just soul-enriching connections with others. Remember that your endless well of compassion is your greatest gift, and so needed on the planet at this time.
Shannon Gill is an Evolutionary Astrologer, Jungian Counselor, and the co-founder of 'The Shift Foundation' at Samadhi Retreat Center. To learn more about her work, or to schedule a personal session, you may contact her at shannonleigill.com.
Enjoying Austonia? Signup for our newsletter to get daily Austin news, straight to your morning inbox!