Get connected with our daily update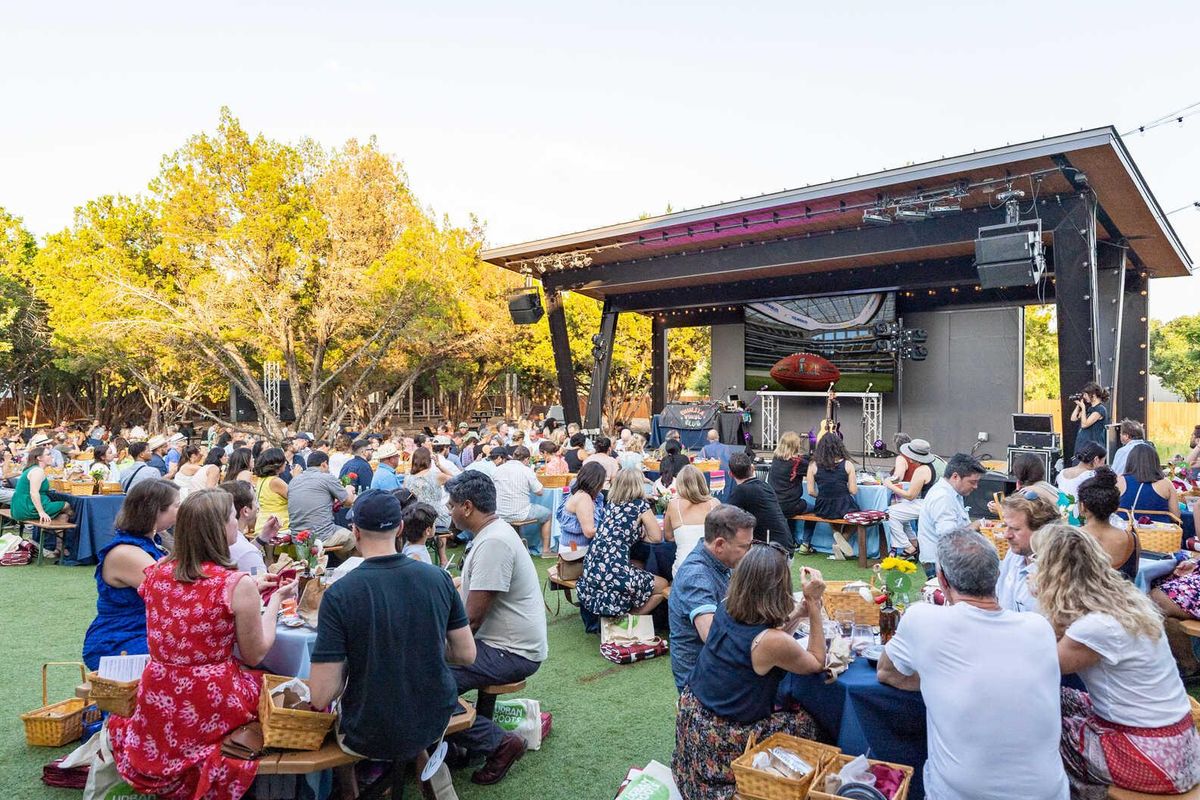 T-minus three days until the Los Angeles Rams take on the Cincinnati Bengals at Super Bowl LVI. Though the Rams are 15-5 compared to the Bengals score of 13-7, it's still anyone's game as football fans ramp up to cheer on their favorite team this Sunday.
You'll find the Super Bowl playing at nearly every sports bar, or venue with a TV for that matter, but here are a couple of options to get you started.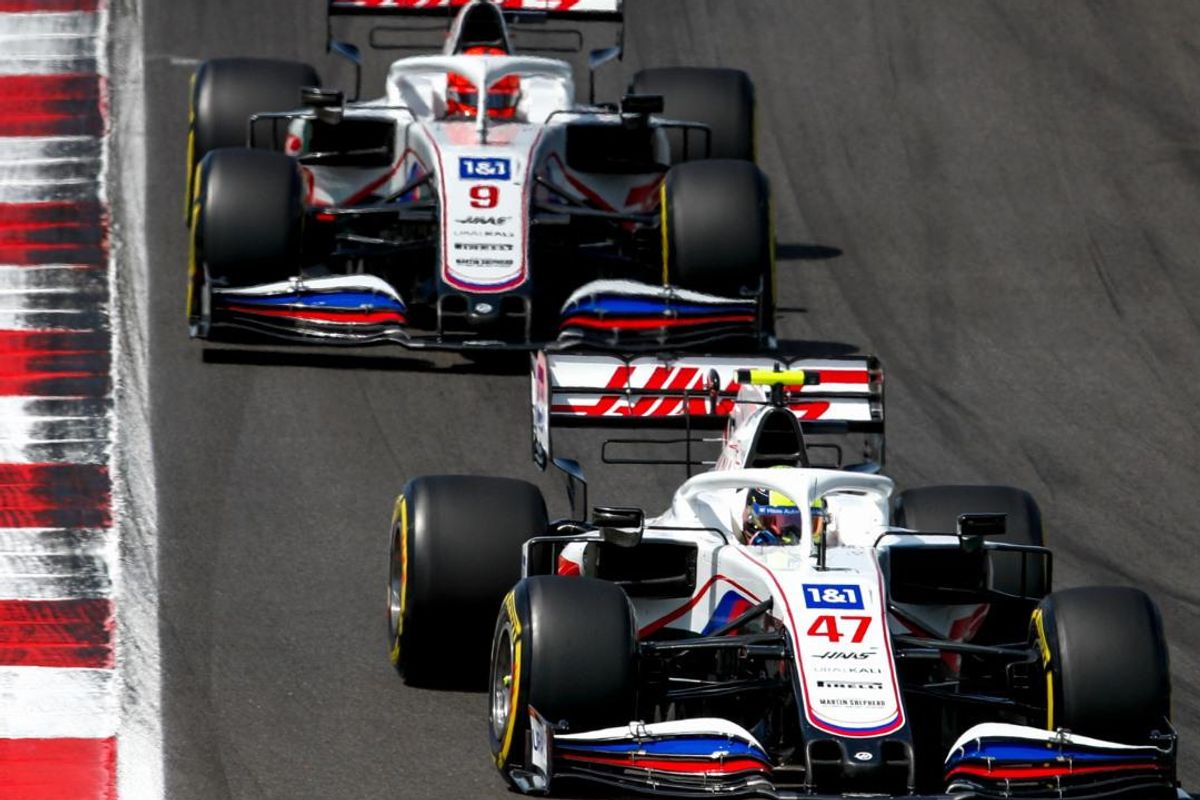 In May, Circuit of the Americas chairman Bobby Epstein looked back on 10 years of Formula 1's U.S. Grand Prix at COTA confident that the race would be here to stay in Texas. But sources tell Austonia that securing another contract may be in jeopardy.
Some insiders worry that COTA's 2021 Grand Prix race might be its last.
The multi-day fest from Oct. 22-24 will include a 56-lap race over the 3.3-mile track, food and musical performances from two acts, including Billy Joel at COTA's 1,500-acre facility in Southeast Austin. But after this year, the U.S.' first F1-specific track could lose its headline event.
The facility's inability to secure a contract thus far comes down to the Texas Legislature, a new threat in Miami, and, most importantly, money.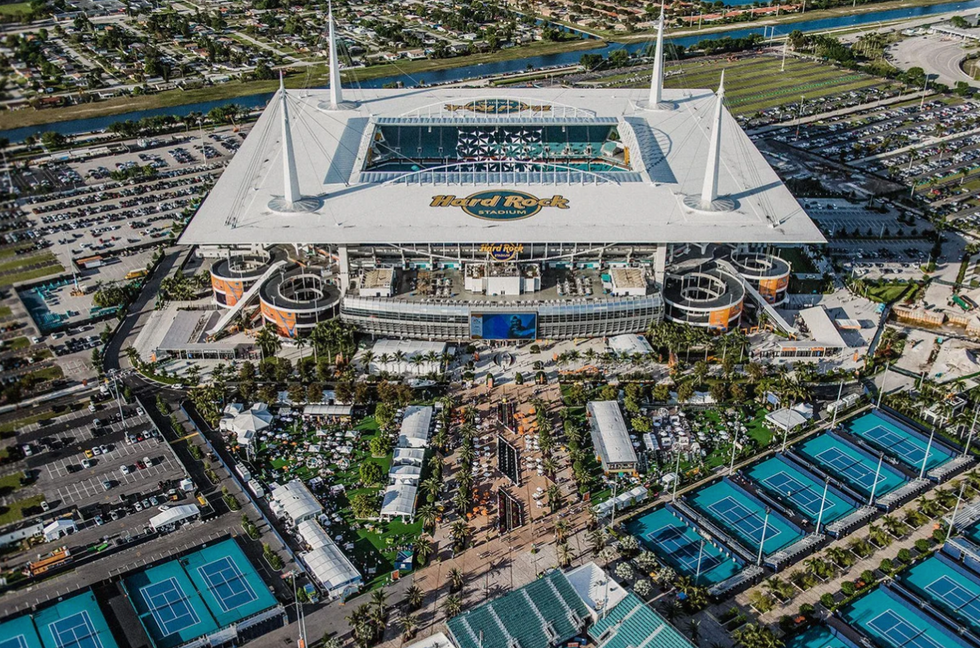 The first F 1 race will take place in Miami next year. (Hard Rock Stadium)
Every year, Formula 1 receives roughly $25 million from Texas' Major Events Reimbursement Program, a taxpayer-funded initiative that helps bring big sporting events like 2017's Houston Super Bowl to the state. A 2019 report by the Reimbursements Program on that year's race said the "data is inconclusive" on if the event has a positive or negative economic impact on the state with the resources given. In 2018, the Austin-American Statesman reported that COTA had brought back a total of $75.7 million between 2015 and 2017 for hosting the U.S. Grand Prix.
Legal issues have also barred Epstein and Co. from securing another 10-year contract earlier: in 2018, the company lost its yearly $25 million bid after failing to submit a human trafficking prevention plan as part of its yearly application.
That same year, F1 managing director of commercial operations Sean Bratches told the Associated Press that the organization hopes to stay at COTA "for many years to come."
However, in May, the racing league announced that it had secured a 10-year contract to hold the Miami Grand Prix as American interest in the sport soared following the three-season "Drive to Survive" documentary, which gives behind-the-scenes looks at drivers and races of the Formula One World Championship.
Epstein is optimistic about the new U.S. location and told Autoweek in May that "more races in our time zones are good for the sport."
"I think we're getting double the impact this way," Epstein said. "Miami should sell out huge the first year and maybe the second year and then after that, I think we'd be spitting audience if we were around the same time on the calendar. So the spread is fantastic."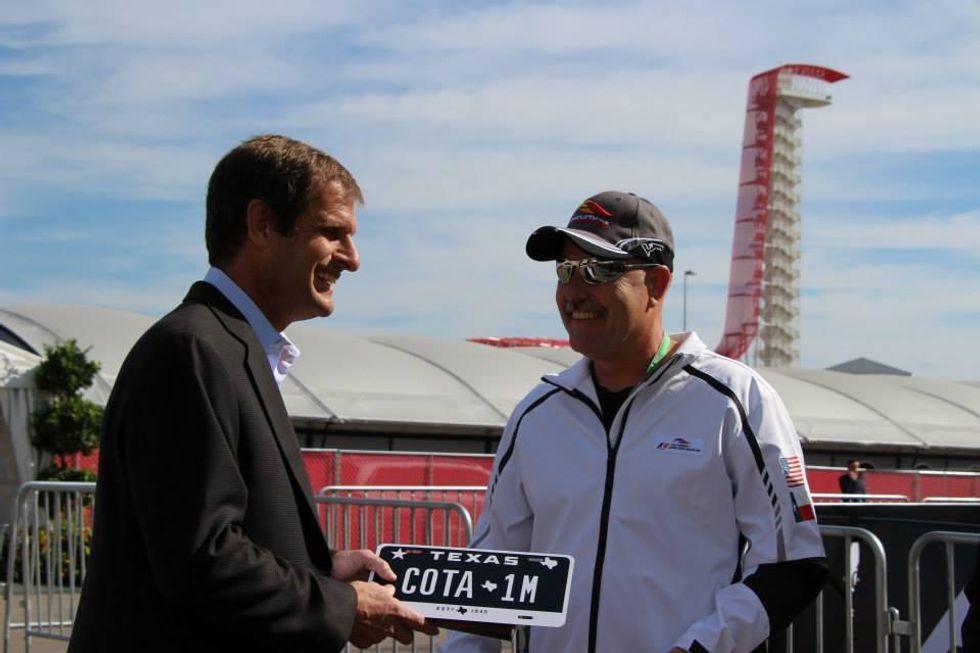 Bobby Epstein recognizes the 1 millionth customer of COTA in 2013. (COTA/Facebook)
The new F1 venture may impact COTA's contract, however: in an opinion piece for the Fort Worth Star-Telegram, writer Mac Engel said Texas is unlikely to fork over taxpayer money if the facility is no longer the only F1 track in the U.S.
According to Engel, the Major Events Reimbursements Program agrees to provide funding only "if Austin holds the only F1 race in the country."
Epstein hasn't addressed such claims; by contrast, he feels as though there's room for a third race in the U.S. as ticket sales rebound after COVID.
"In the first week, we sold pretty much all the tickets we put up for sale and we plan to break the 2019 attendance record," Epstein told Autoweek. "Texas was the first place to lift COVID-19 restrictions (in the U.S.) and put on sporting events, and we're full. We're at 100% capacity.
Despite ventures to diversify revenue at COTA—Epstein's USL soccer team Austin Bold has seen its own share of troubles, and the facility plans to develop into a multi-faceted entertainment arena complete with music venues, a waterpark, condominiums and an 11-story hotel—a loss of its primary event could be devastating for the $300 million complex.
F1 has rarely lasted more than a decade at venues in the U.S. over the last century; let's hope Austin breaks that curse.
COTA's media relations team did not immediately get back to Austonia for comment.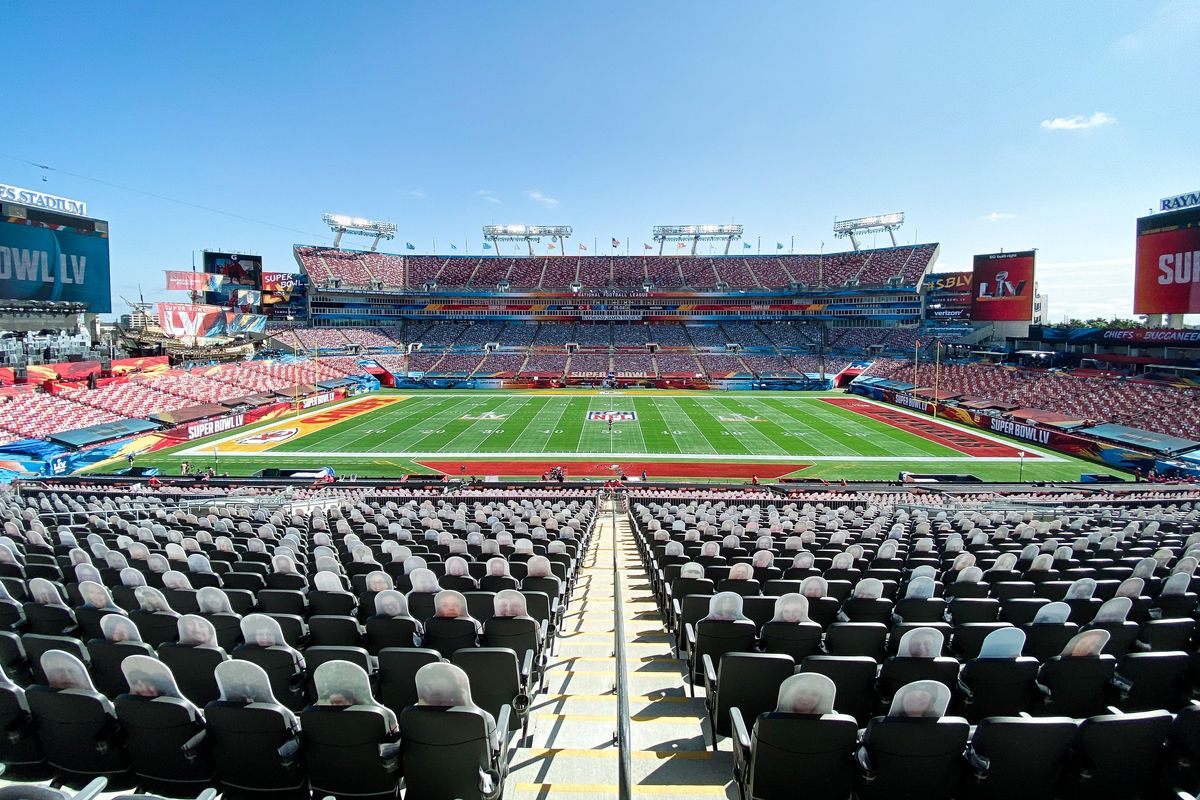 (NFL/Twitter)
Round Rock nurse and COVID-19 frontline worker Nhi Phan was among 7,500 vaccinated health care workers who watched the Tampa Bay Buccaneers beat the Chiefs in person on Sunday night.
Phan, a specialty triage nurse at Baylor Scott & White Medical Center, attended the Super Bowl as part of a thank-you gift from the Dallas Cowboys for risking her life in the COVID-19 pandemic.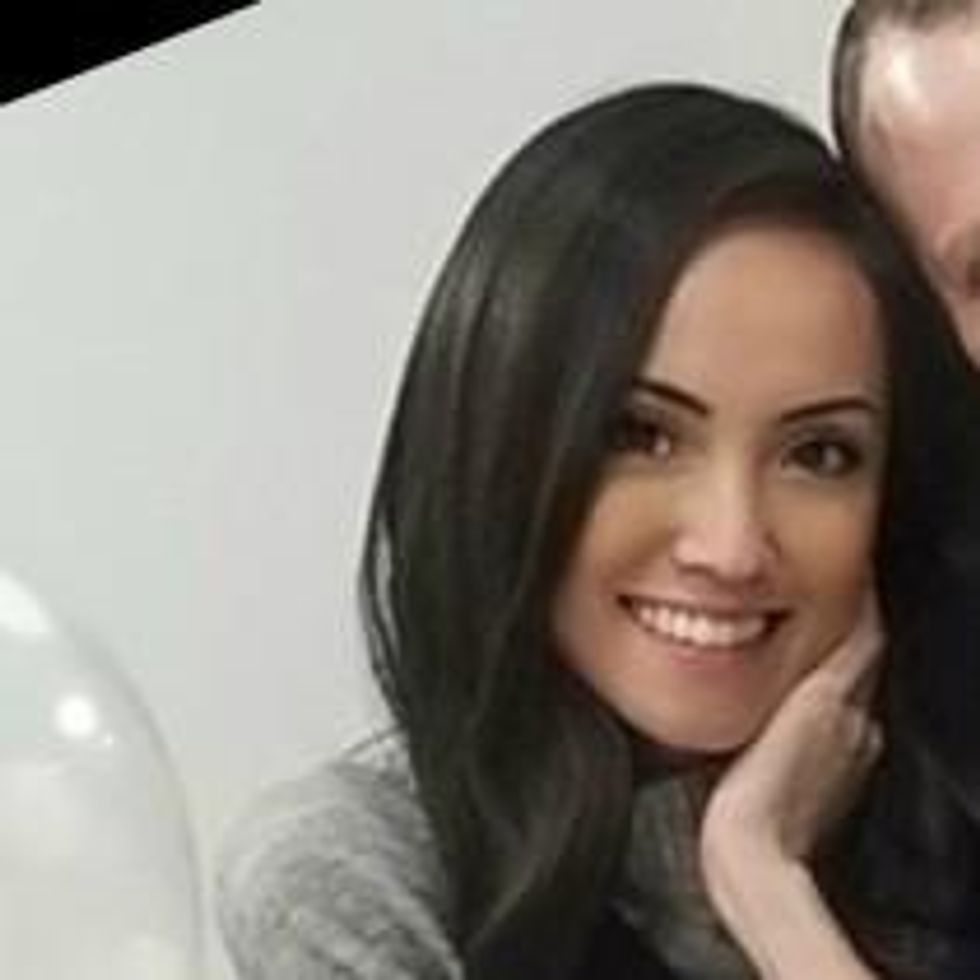 Nhi Phan (LinkedIn)
Phan was one of four selected by the Cowboys in a drawing that saw over 700 applicants. Although she told KXAN she was rooting for the Chiefs, the game was still a win for Phan, who had never attended a live football game prior to Sunday night.
The drawing was part of an initiative by the NFL to gift tickets to over 7,500 vaccinated health care workers around the country. Workers were recognized for their efforts during the COVID-19 pandemic multiple times throughout the big game and were even thanked by President Joe Biden and First Lady Jill Biden in an ad that aired before kickoff.
While all of the winning health care workers were vaccinated before the Super Bowl, social distancing practices such as wearing masks were still enforced to prevent COVID-19 transmission. Alongside the 7,500 health care workers, 14,500 others attended the game, bringing the total attendance to 22,000.