Get connected with our daily update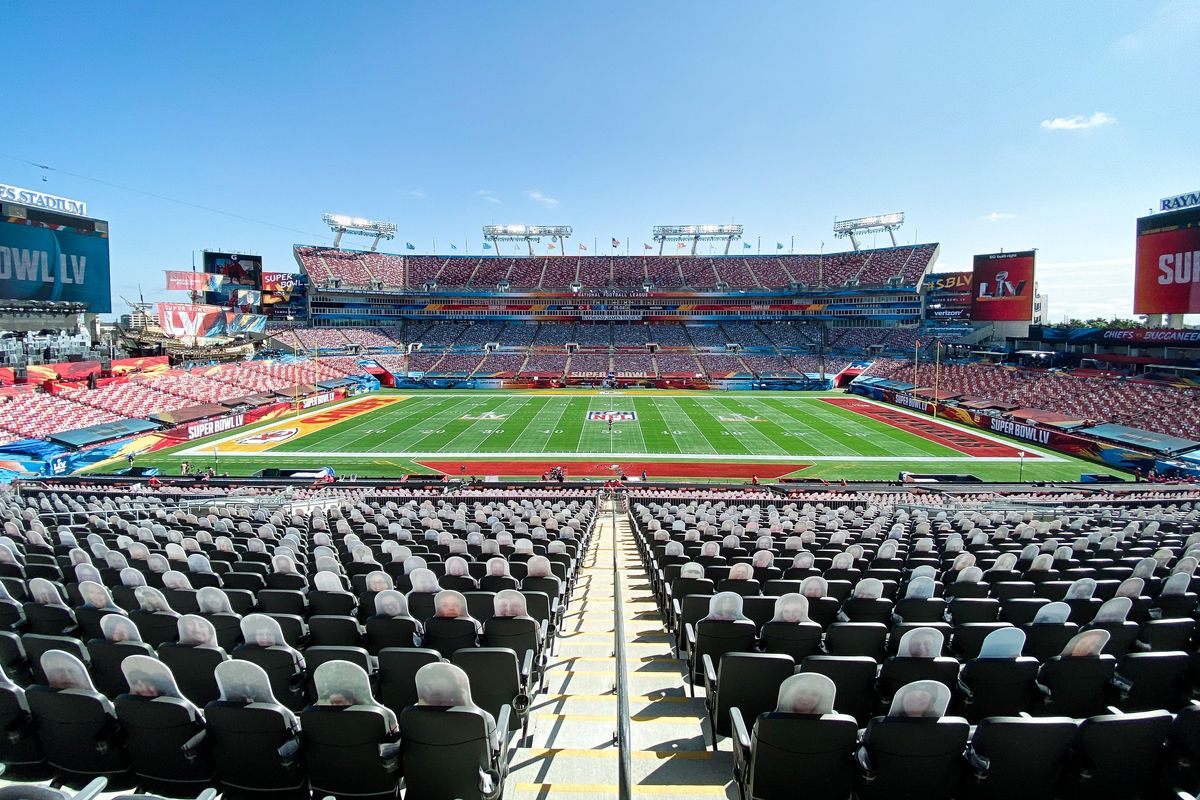 (NFL/Twitter)
Round Rock nurse and COVID-19 frontline worker Nhi Phan was among 7,500 vaccinated health care workers who watched the Tampa Bay Buccaneers beat the Chiefs in person on Sunday night.
Phan, a specialty triage nurse at Baylor Scott & White Medical Center, attended the Super Bowl as part of a thank-you gift from the Dallas Cowboys for risking her life in the COVID-19 pandemic.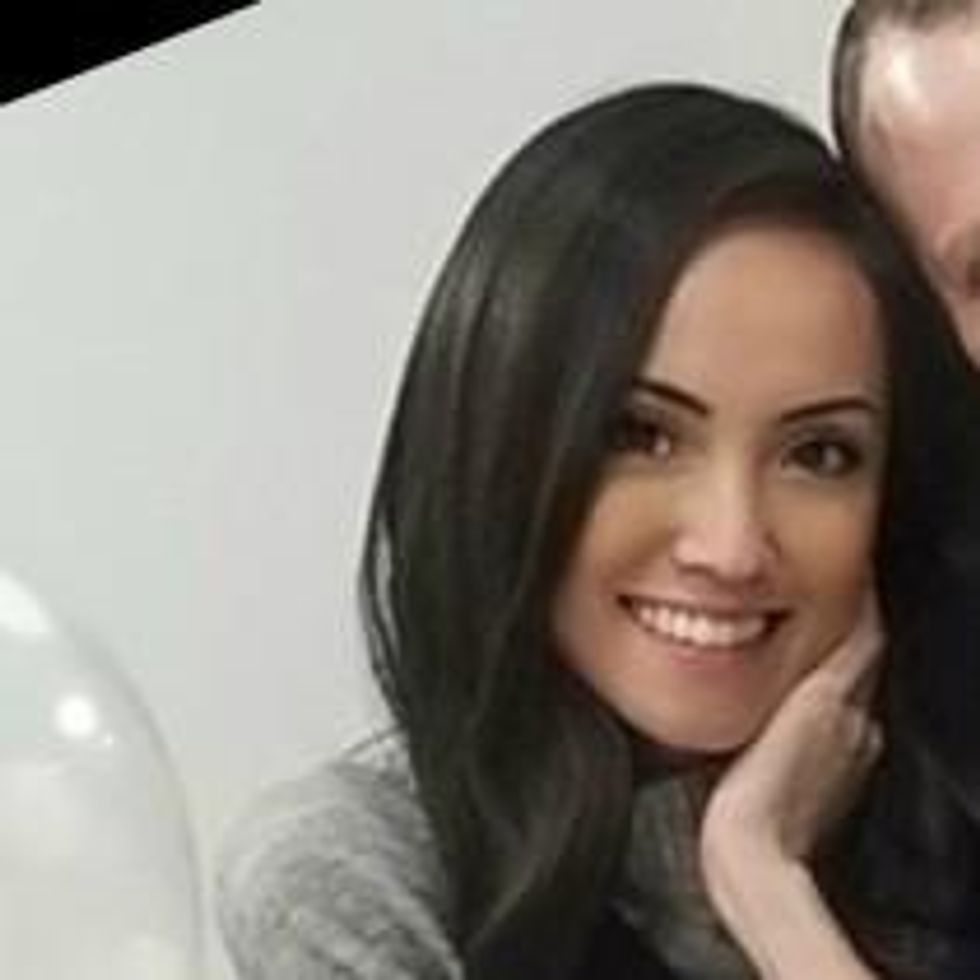 Nhi Phan (LinkedIn)
Phan was one of four selected by the Cowboys in a drawing that saw over 700 applicants. Although she told KXAN she was rooting for the Chiefs, the game was still a win for Phan, who had never attended a live football game prior to Sunday night.
The drawing was part of an initiative by the NFL to gift tickets to over 7,500 vaccinated health care workers around the country. Workers were recognized for their efforts during the COVID-19 pandemic multiple times throughout the big game and were even thanked by President Joe Biden and First Lady Jill Biden in an ad that aired before kickoff.
While all of the winning health care workers were vaccinated before the Super Bowl, social distancing practices such as wearing masks were still enforced to prevent COVID-19 transmission. Alongside the 7,500 health care workers, 14,500 others attended the game, bringing the total attendance to 22,000.
"Lately I just haven't been feeling quite like myself," Matthew McConaughey says as the star of the latest Doritos SuperBowl commercial.

In fact, he's a two-dimensional version of himself known as "Flat Matthew."
The Austinite narrates and stars in the company's latest comedic ad which showcases the new "Doritos 3D Crunch".
In the 60 second commercial, viewers see a day in the life of the struggling McConaughey, who is pummeled by a football, sucked into a Roomba and invisible to a coffee shop barista. He's even picked on at a Jimmy Kimmel show alongside "The Office" star Mindy Kahling.
"Did you drive here, or did you get here by fax?" Kimmel jokes.
One thing Flat Matthew can do is get into a Doritos vending machine, where a bite of Doritos 3D Crunch helps bring him back to 3D.
McConaughey will join a long list of stars who have made appearances in Doritos' famous Super Bowl ads. Last year, the company placed fourth on USA Today's Ad Meter as singer Lil Nas X and actor Sam Elliott got down to business in an old western dance off.
In a real Jimmy Kimmel interview, McConaughey brought up both the commercial and his partial ownership of Austin FC on a national stage on Tuesday night.
"We are the fighting Verdes," McConaughey said. "The international game of soccer is coming to Austin, and now what we're having fun doing is how we're going to bring Austin to soccer."
The commercial will air in front of the largest television audience of the year on Super Bowl Sunday.
More on Super Bowl ads: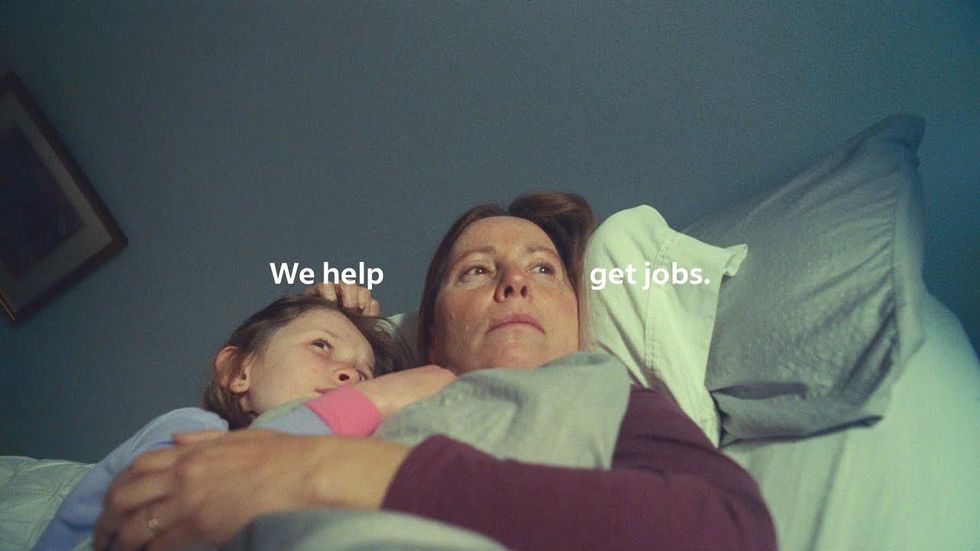 The Rising - 2021 Big Game Commercial | Indeedwww.youtube.com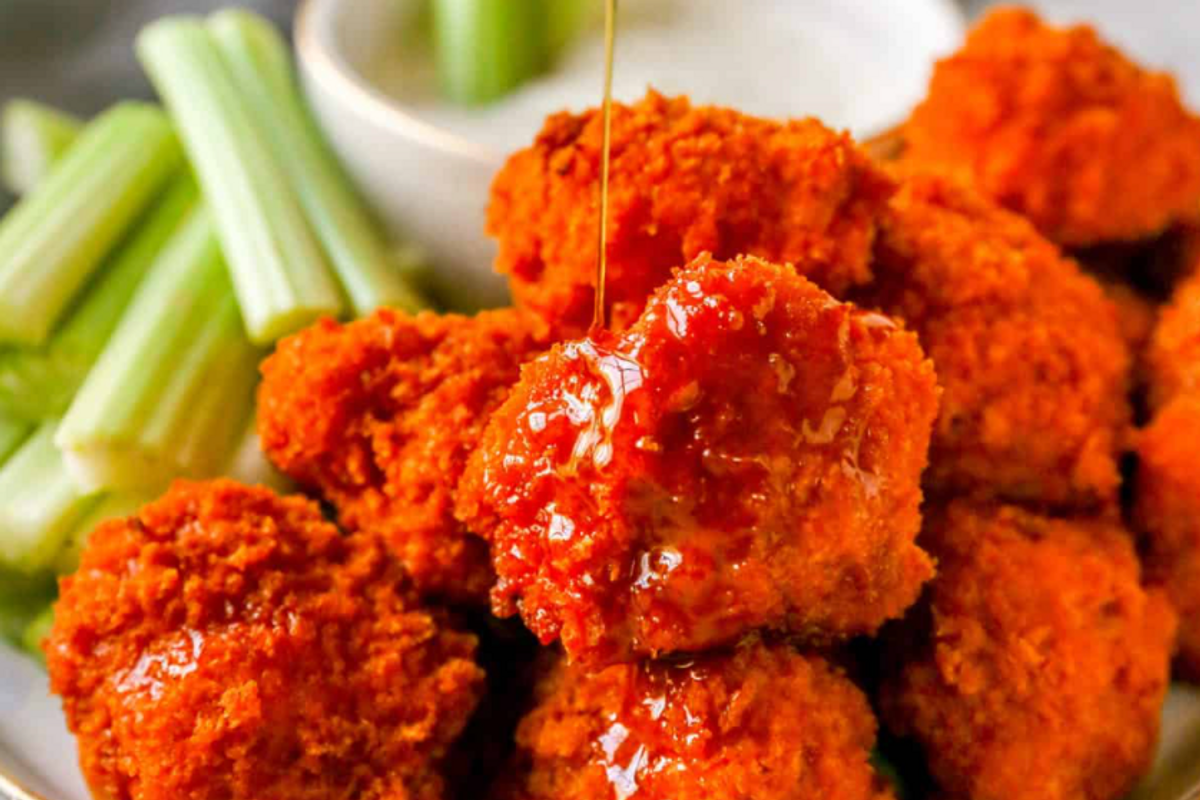 Super Bowl Sunday is almost here and nothing pairs better with the fun day than delicious bites. Whether you're a fan of tradition on game day or want to switch things up this year, here are a few recipes that will make the perfect appetizer for anyone.
Jalapeño popper wonton cups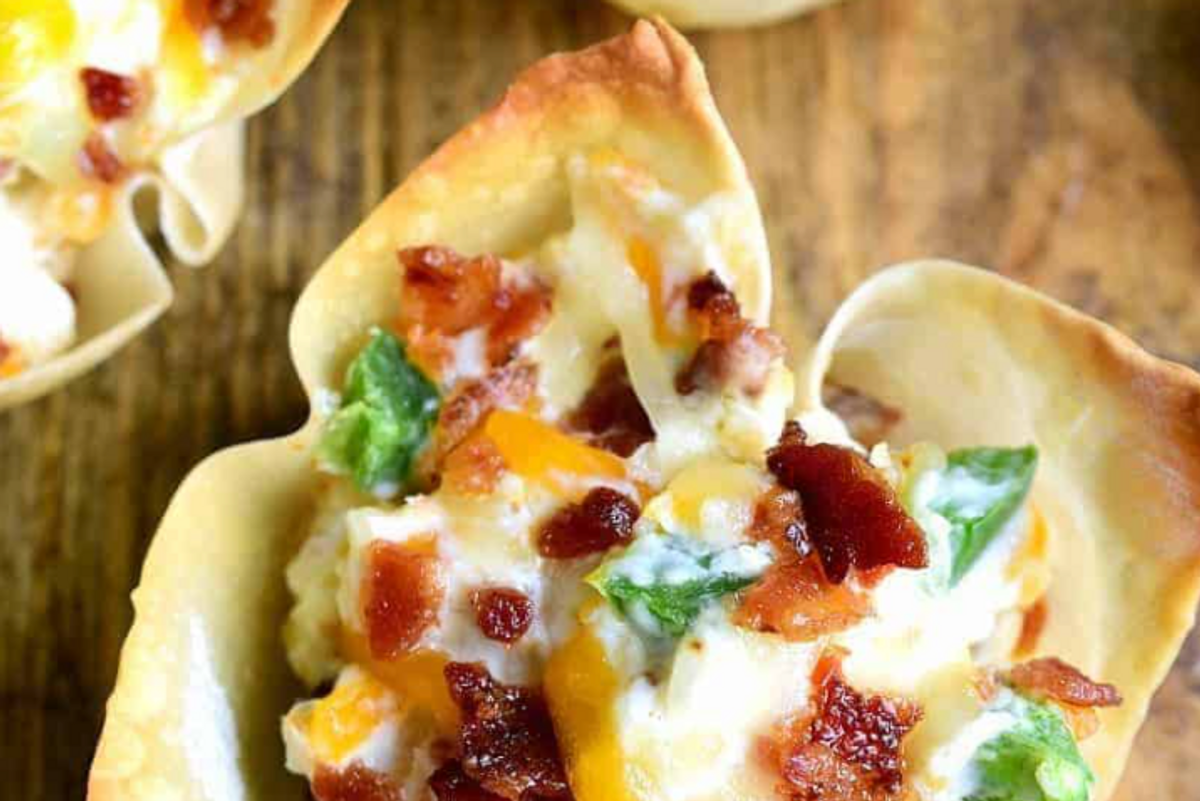 Jalapeño poppers are already a beloved game day appetizer, but try switching up tradition this year by trying these jalapeño popper wonton cups. Filled with bacon, jalapeños, cream cheese, cheddar cheese and sour cream, these little bites are sure to spice up Super Bowl Sunday. This recipe is easy to make, will only take up 30 minutes of your time and only uses ingredients you might already have at home.

You can find the recipe for the jalapeño popper wonton cups here.
Homemade soft pretzel bites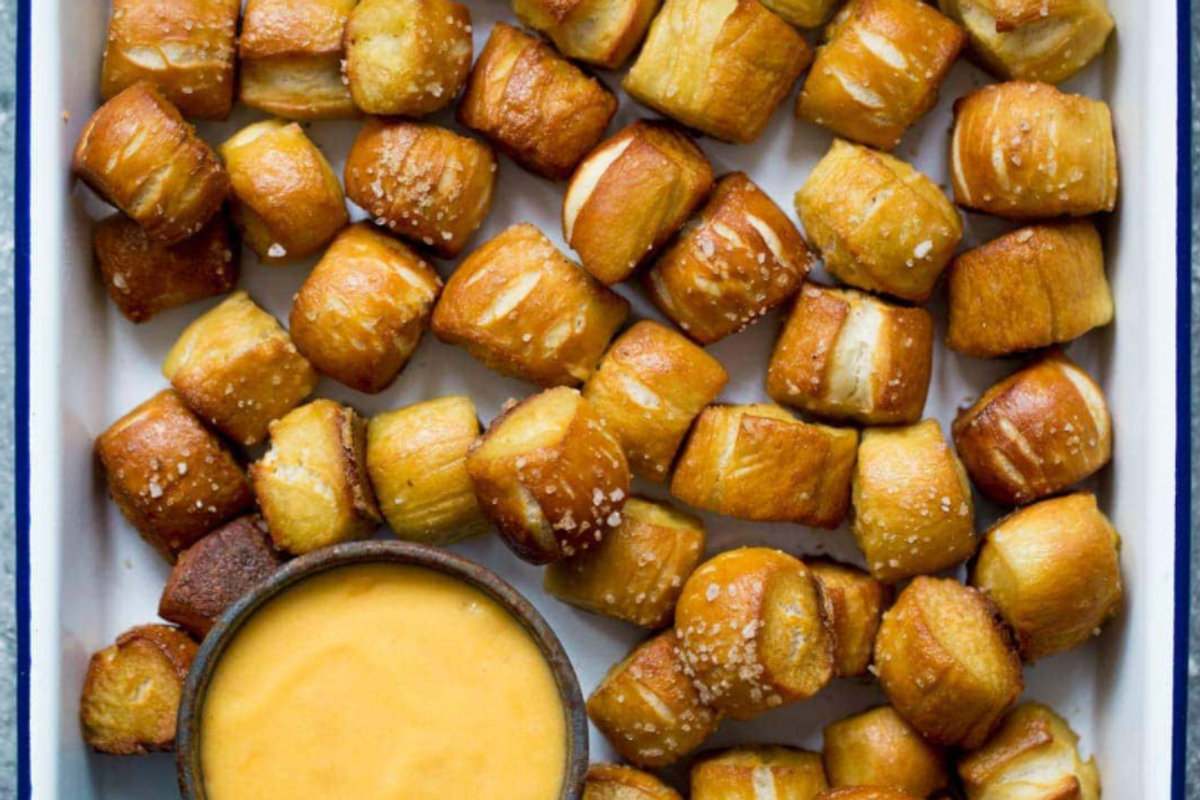 Another game day classic, these homemade soft pretzel bites are addicting and will steal the show on Sunday. These little bites make perfect appetizers for game day and don't make much of a mess while your eyes are glued to the TV. Since it's homemade, they take longer to make but so worth it once you take the first bite. With two hours of preparation and an 18 minute cook time, set some time aside before game day to try making something new.
You can find the recipe for the homemade soft pretzel bites here.
Cool ranch zucchini chips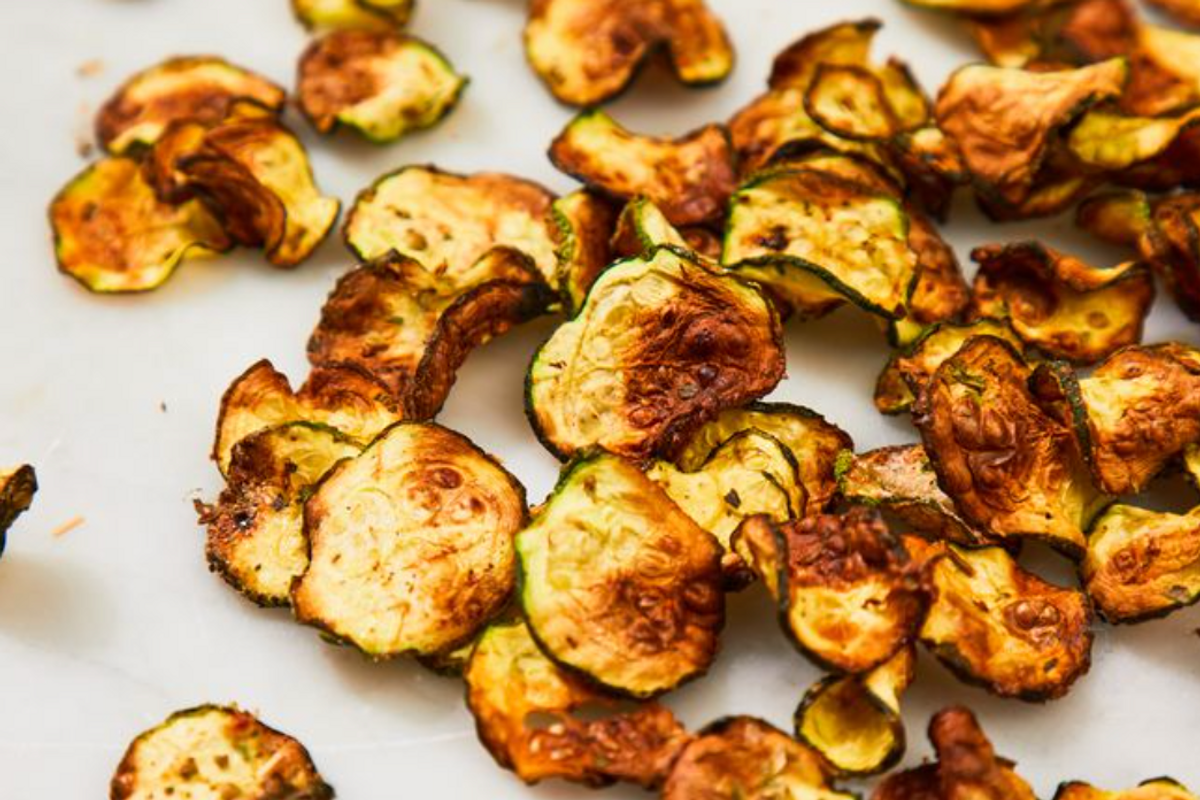 Buying chips from the store is an easy way to provide snacks on Super Bowl Sunday, but trade out those Cool Ranch Doritos for healthier zucchini chips. Deliciously crispy and super easy to make, these savory chips will be your new favorite crispy bites. You can swap out the oven method for an air fryer if you have one for extra crispness. This recipe is super easy and will only take 10 minutes for preparation, then waiting one hour and 20 minutes for it to bake.
You can find the recipe for the cool ranch zucchini chips here.
Whipped Feta with roasted tomatoes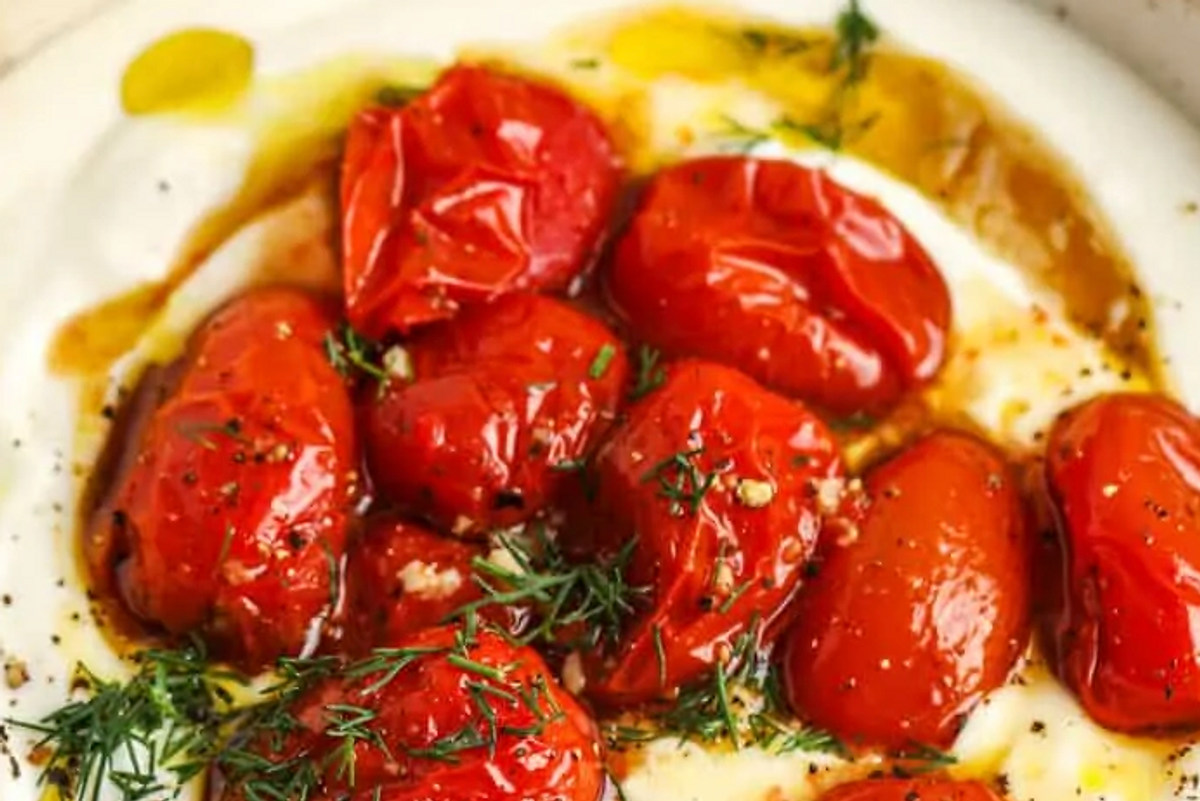 If you spend any time scrolling through Instagram, you've seen the excitement behind whipped feta dip. Although a not-so-typical recipe for game day, this recipe is almost too good to be true and is filled with the best Mediterranean flavors. Easy to make and even better to taste, this recipe will only take 30 minutes of your time and is a perfect snack with chips, crackers or bread during Super Bowl Sunday.
You can find the recipe for the whipped feta with roasted tomatoes here.
Pastrami Reuben egg rolls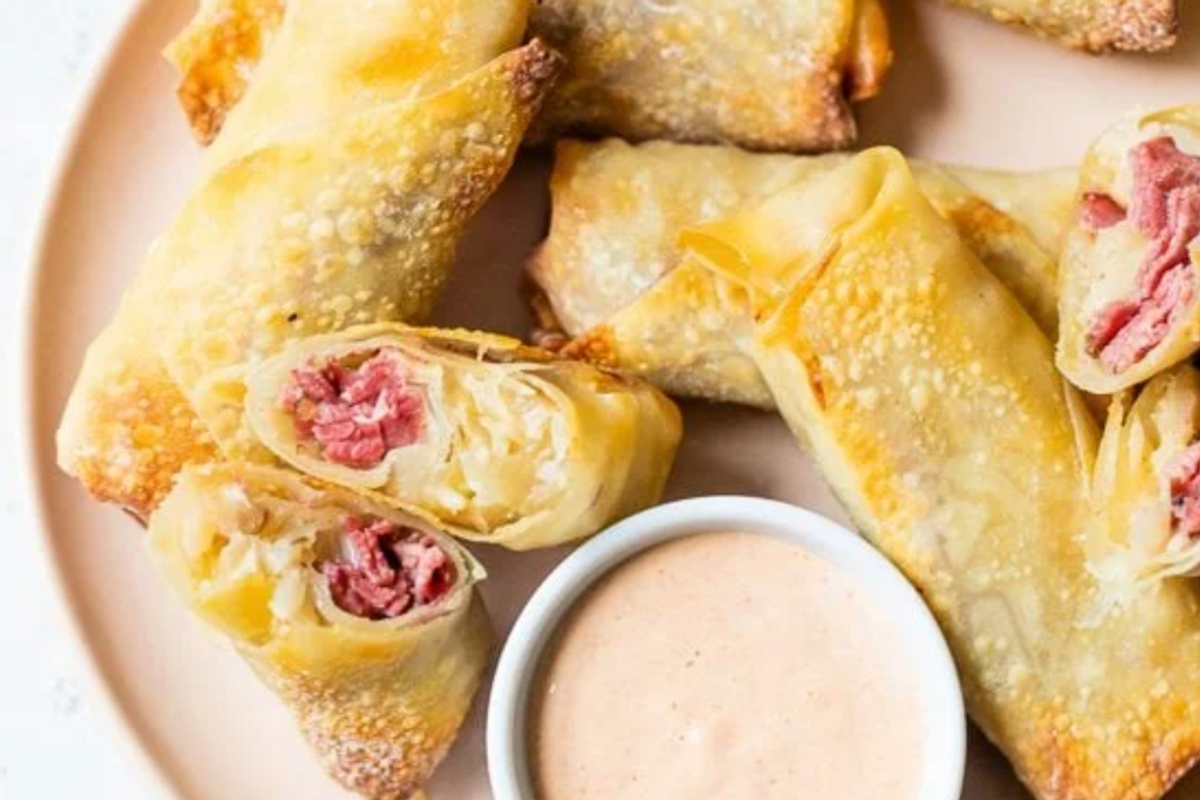 Reuben lovers might be hesitant to switch up the traditional recipe, but there's nothing more game-changing than making our favorite dishes easier to eat. This unique and fun take on a classic Reuben sandwich is made to be perfectly crispy, while equally delicious. This recipe will be a bit hit on Super Bowl Sunday, with only a total of 25 minutes to make. You can make these in the oven or by using an air fryer if you have one at home.
You can find the recipe for the pastrami Reuben egg rolls here.
Buffalo cauliflower wings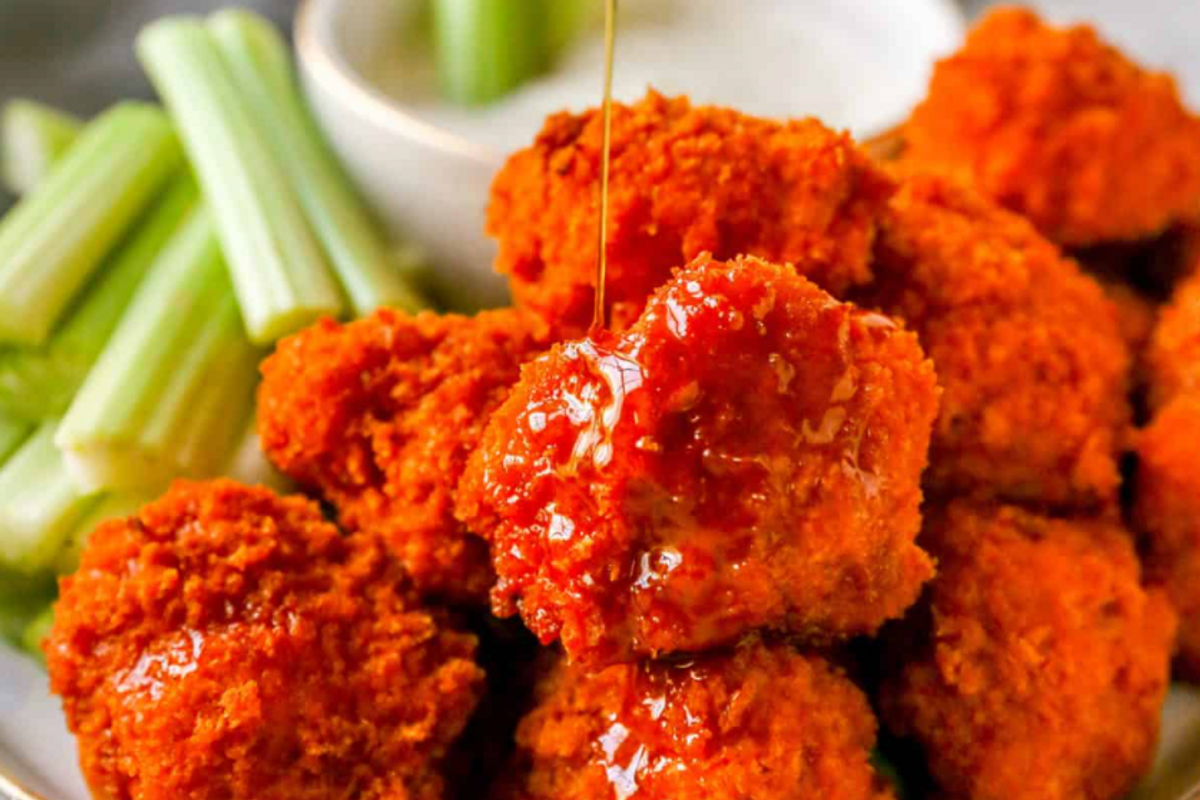 Crispy, delicious spicy bites are just what we need on Super Bowl Sunday. These sweet and spicy buffalo cauliflower wings will be the star of the show on game day. This recipe is perfect for any vegetarian looking for a fun snack and is super easy to make. Set aside 42 minutes to make these and it will be a guaranteed favorite. Besides, there's nothing more traditional than having wings on game day, even if it's a little different.
You can find the recipe for the buffalo cauliflower wings here.
Pizza pull-apart sliders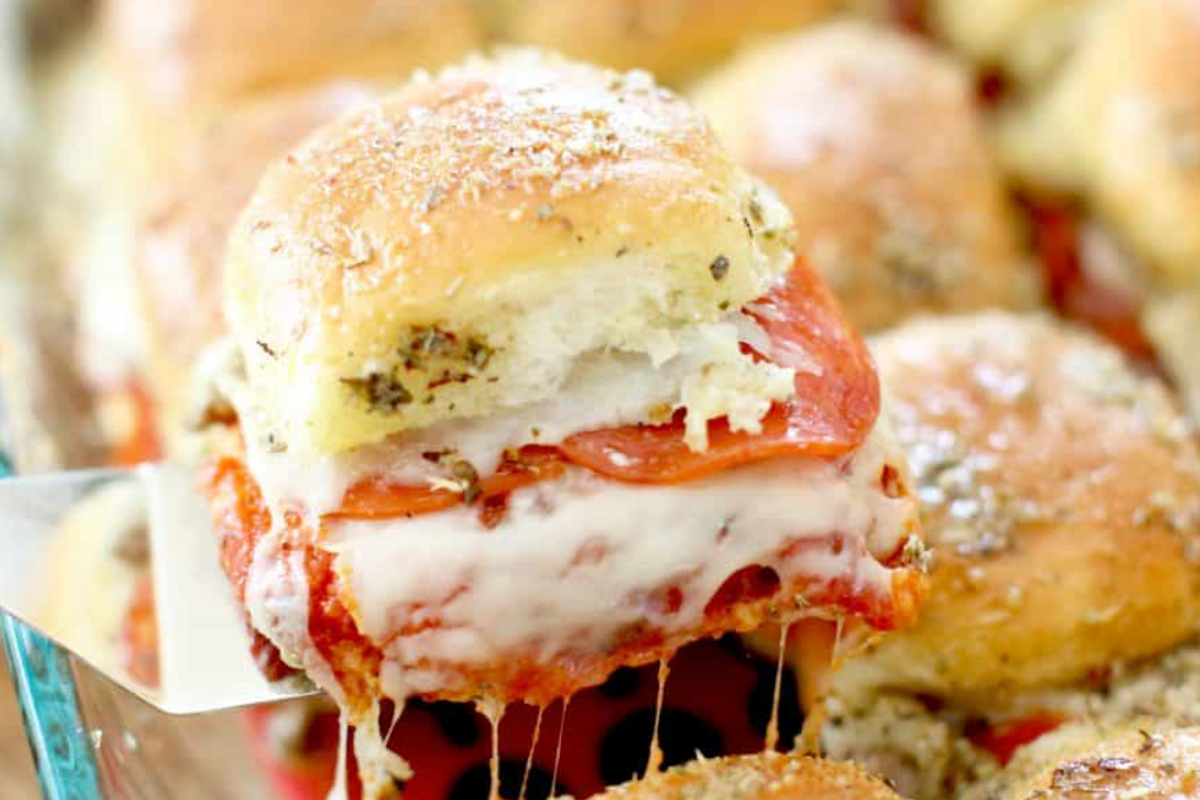 Combining two must-have game day foods, these pull-apart sliders are super delicious and can be easily made with the whole family. Stuffed with cheese, pepperoni, sausage, or whatever other toppings you want, one little bite of these soft, buttery rolls will have you wanting more. This recipe will take 30 minutes.
You can find the recipe for the pizza pull-apart sliders here.
Chicken and avocado roll-ups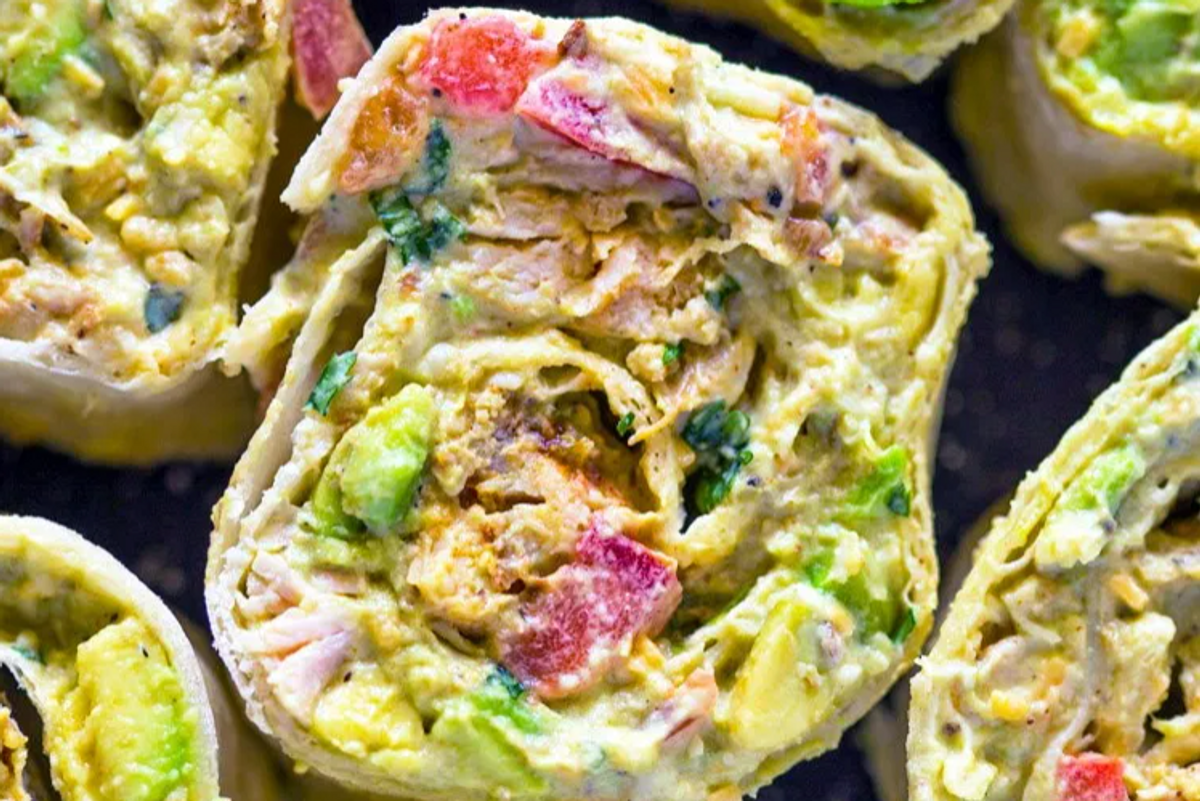 This recipe is perfect for anyone trying to prepare an appetizer on Super Bowl Sunday without spending too much time in the kitchen. In only 10 minutes, you can have these ready to feed everyone at home on game day. Most of the ingredients can be found in your fridge, and some might be leftovers, making these roll-ups even better and super tasty.
You can find the recipe for the chicken and avocado roll-ups here.
Queso dip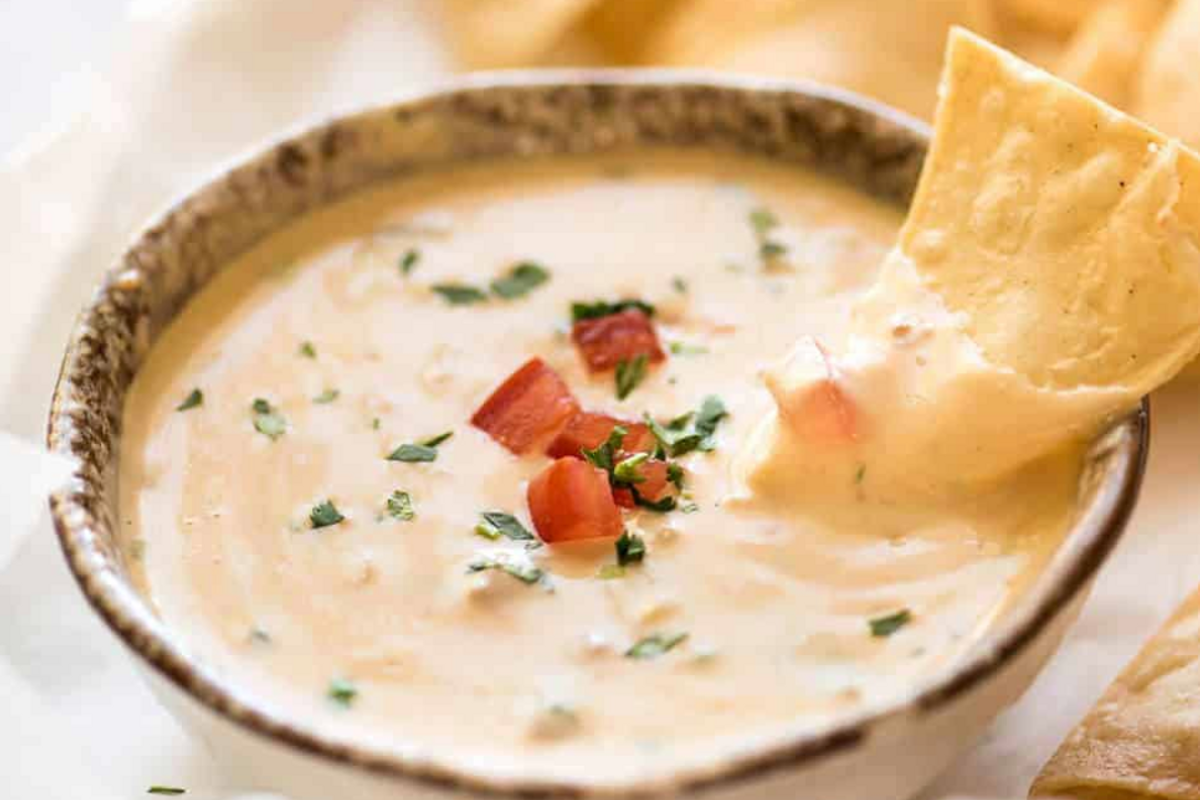 As Texans, there's nothing in the world that compares to the feeling of eating that first bite of queso. No game day is complete without it, and even though you can find it anywhere in Austin, try making it at home this Sunday. Besides, homemade always turns out better. This recipe will take up to 15 minutes of your time, so don't forget to buy your favorite chips while at the store.
You can find the recipe for the queso dip here.
Crock pot spicy boiled peanuts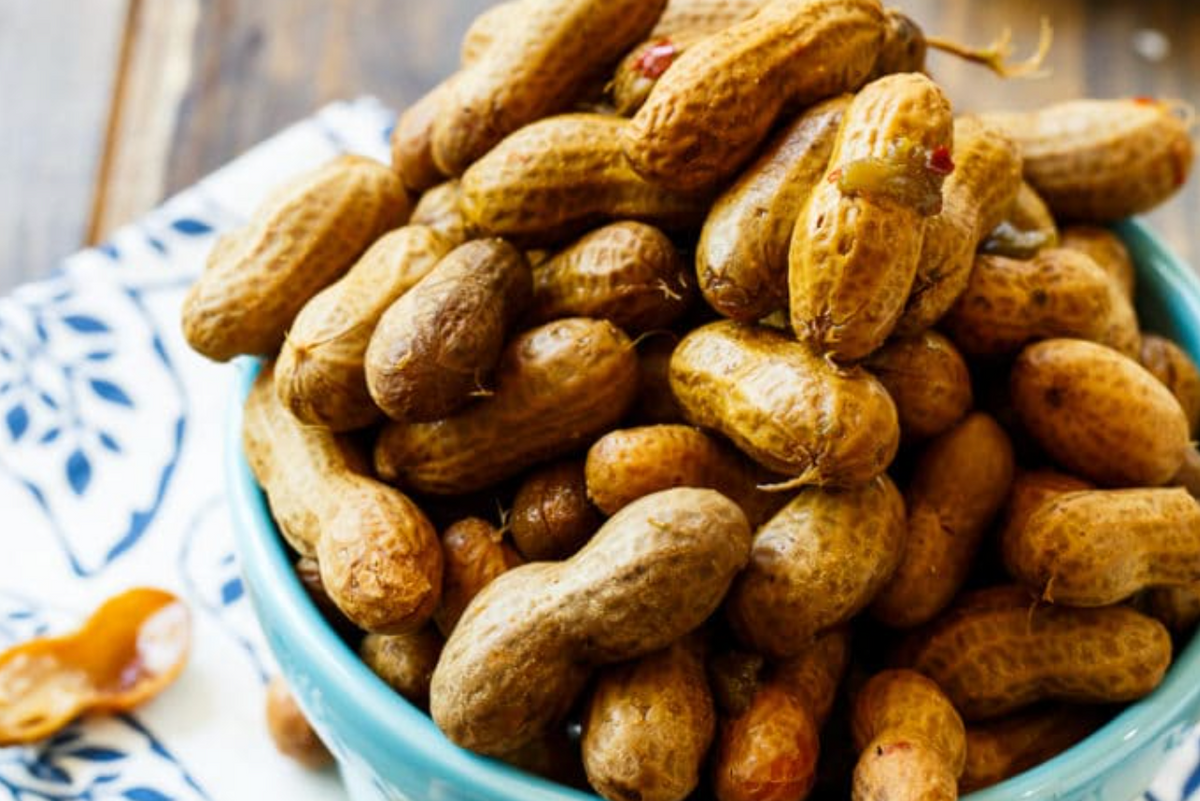 Calling all peanut lovers! If you haven't tried soft-boiled peanuts, this is the recipe to try on Super Bowl Sunday. Soft-boiled peanuts are perfect for pretty much any day of the week as they are almost too easy to make and easier to enjoy. The spiciness of this recipe makes them even more delicious. If you have a crockpot at home, try making these Saturday for the best snack on Sunday.
You can find the recipe for the crockpot spicy boiled peanuts here.
Chocolate covered strawberry footballs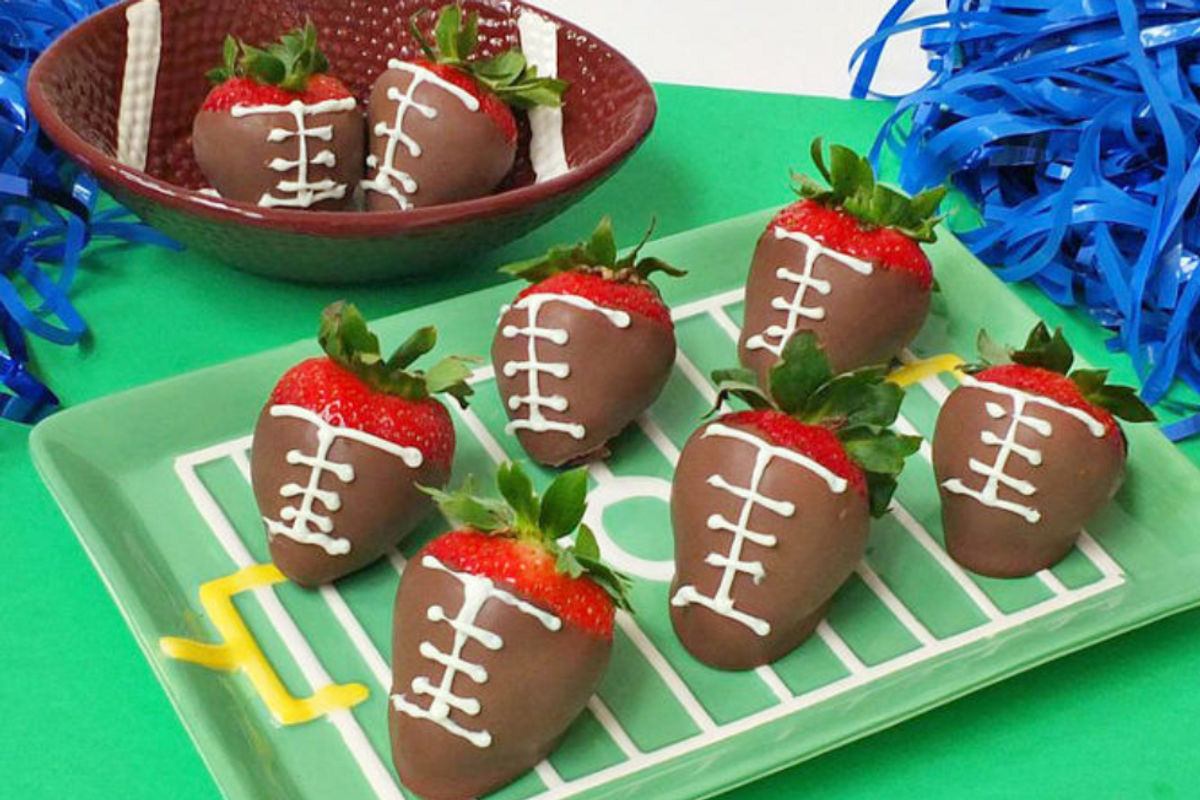 Maybe it's the love in the air or the time of year, but we couldn't leave chocolate-covered strawberries out of Super Bowl Sunday. These sweet treats are deliciously cute and perfect for any family with kids or hardcore football lovers. You will only need three ingredients to make these, plus it will only take 30 minutes to make.
You can find the recipe for the chocolate covered strawberry footballs here.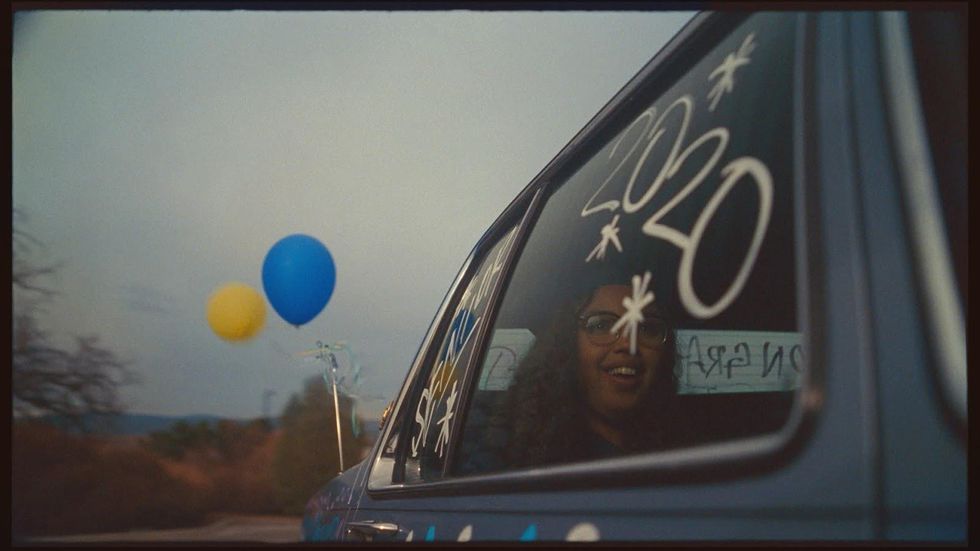 Indeed spreads hope for job searchers in its first Super Bowl commercial