Get connected with our daily update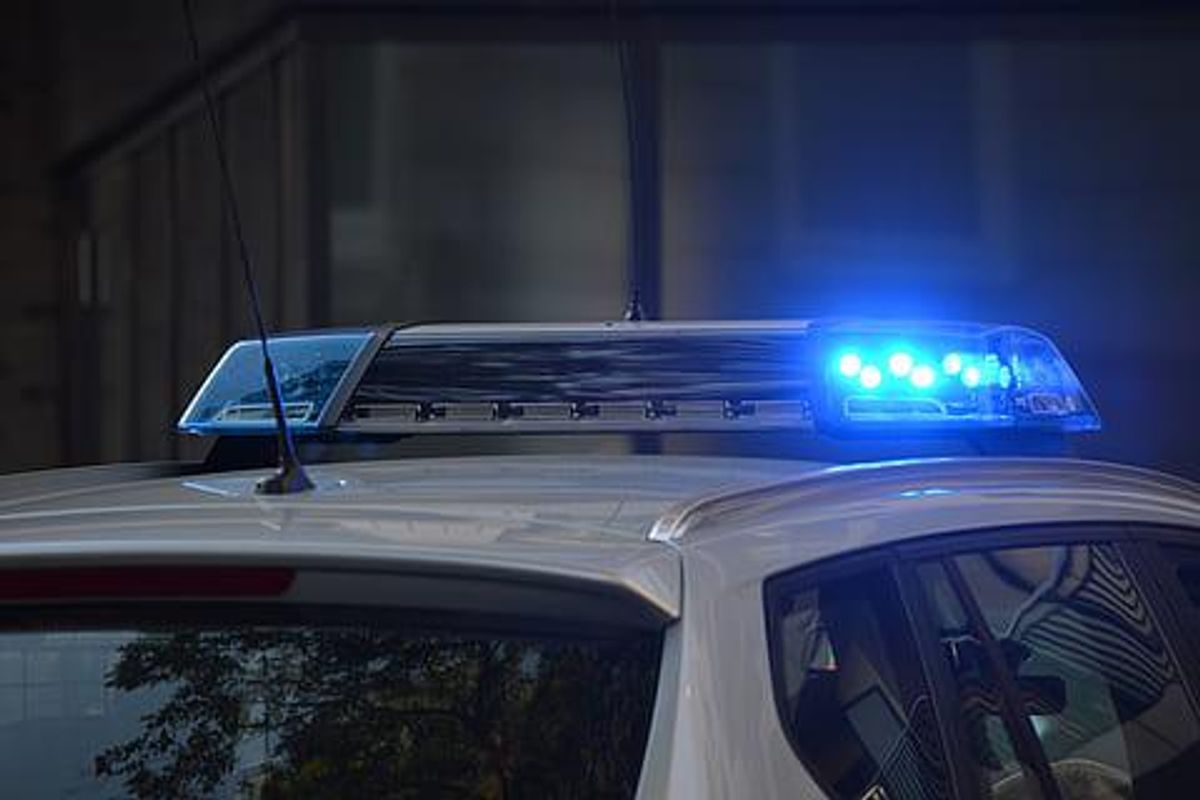 APD said a suspect is in custody after four people were shot on Sixth Street early Sunday morning.
The shooting, which occurred at about 2 a.m. on Sunday, began after a "disturbance between two groups of people," APD said in an update Sunday afternoon.
All four people were taken to the hospital with non-life threatening injuries, Austin-Travis County EMS said.
The suspect is in custody, and APD said it will release more information on the shooting as it becomes available.
The Sixth Street incident came on the last day of the SXSW festival, an event that brings in thousands to Austin's downtown city streets. On Friday, an axe attack left three injured near nighttime district Rainey Street.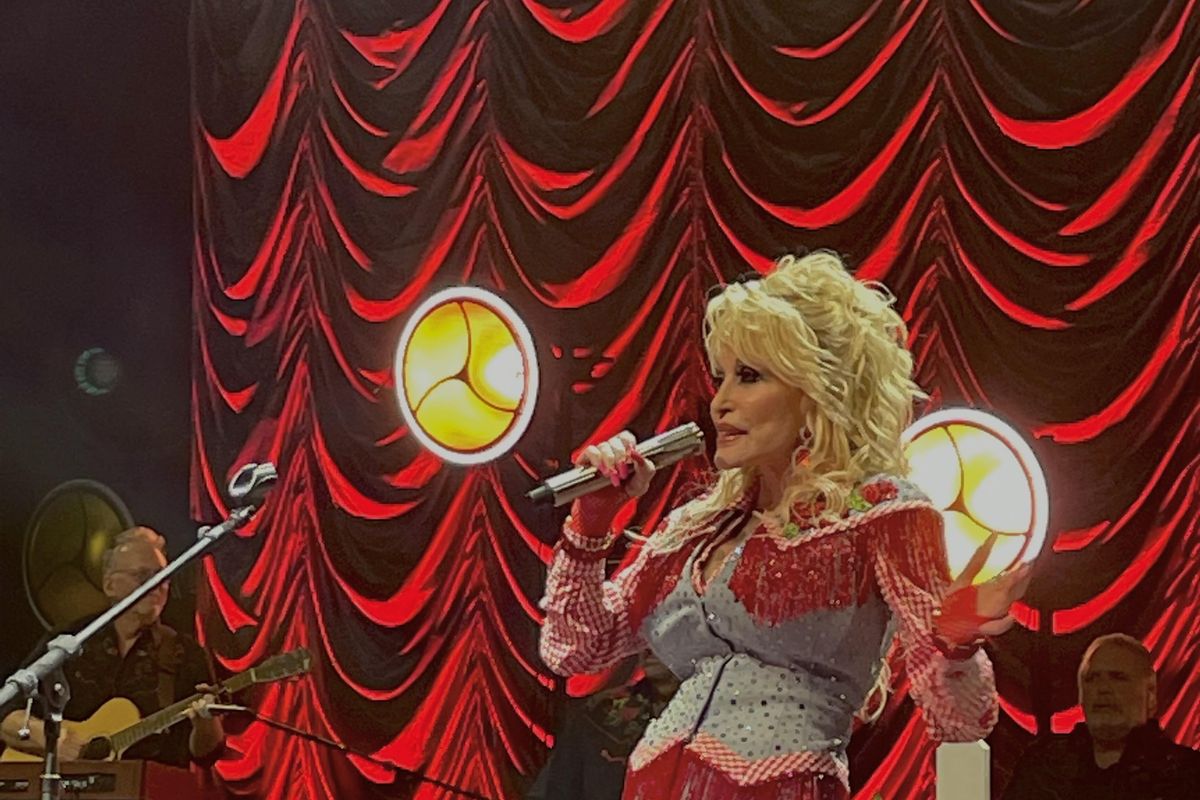 Dolly Parton may not have a 9-5, but she still knows how to make a livin'.
In true Austin fashion, the 76-year-old country music star live streamed her first SXSW appearance through the blockchain, launched a Web3 platform dubbed the "Dollyverse," spoke with famous author James Patterson about their new book-slash-album "Run, Rose, Run," and performed new and old hits at Austin City Limits Live Friday night.

Parton drew both laughs and tears as she promoted the new Dollyverse, which is powered through Blockchain Creative Labs, and told her life story with wisdom, wit and plenty of song breaks.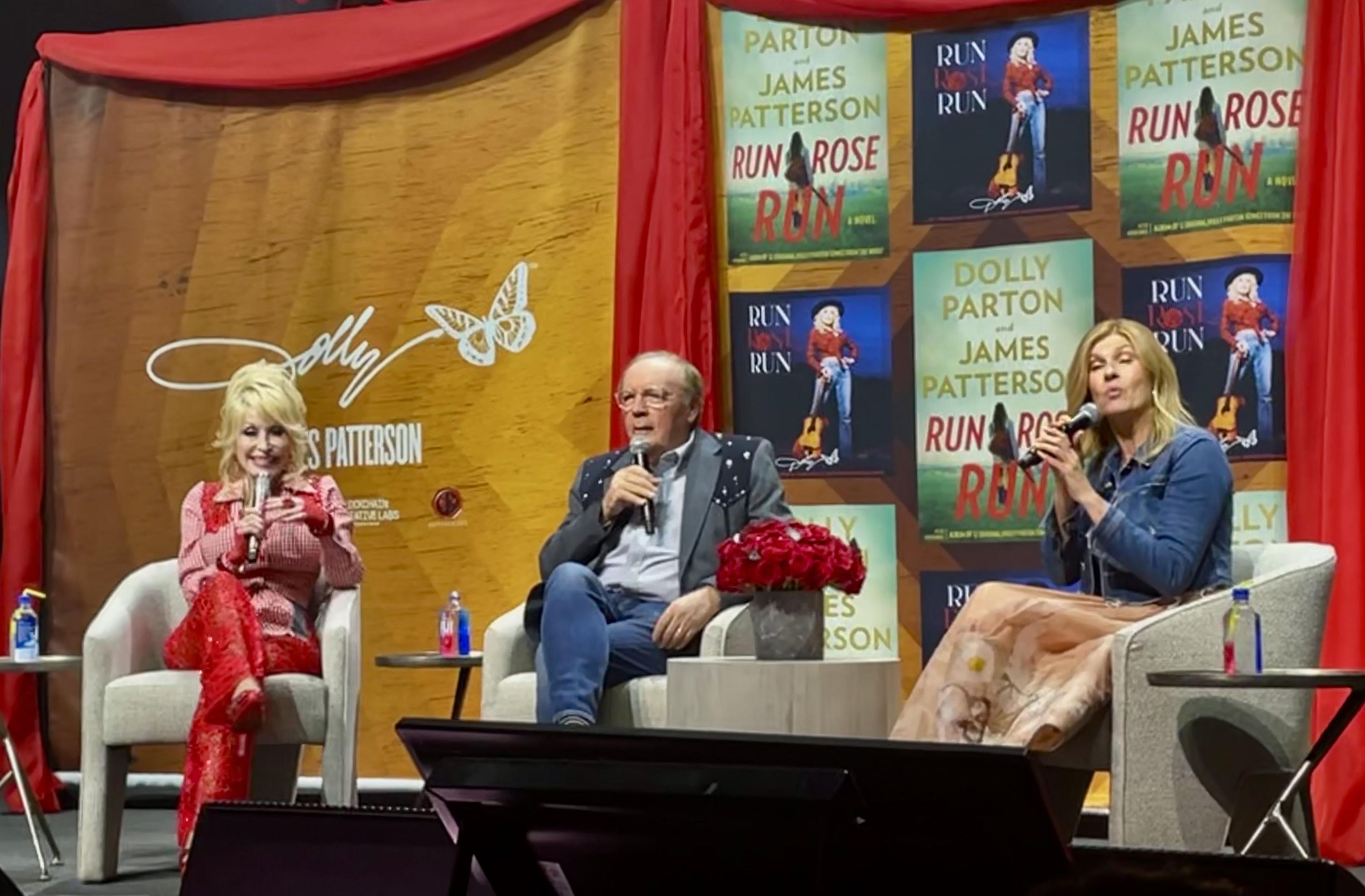 Parton, Patterson and Britton discussed the duo's new album-and-book combo, which is soon to be a Reese Witherspoon movie. (Claire Partain/Austonia)
The singer took to her first SXSW stage with Connie Britton of the Austin-filmed Friday Night Lights fame and a rhinestone-clad Patterson, who has sold over 400 million book copies in his career.
Parton said Patterson does more than complement her outfits—the two became fast friends as they completed the yearlong project.
"I heard (Patterson) wanted to write a book with me, and I just thought, 'Why?'" Parton joked. "He just seemed like a new old friend..pretty much we're both crazy, we've got a warped sense of humor and we're both creative, so we got the job done in short order."
Though they don't collaborate well musically—Patterson's talents don't translate to good singing, Parton said—the two are proud of the book, which was released alongside her 12-song album of the same name earlier this month. The story mirrors Parton's own life as a young singer-songwriter traveling to Nashville at first but quickly delves into a darker, Patterson-twinged thriller.
"(Dolly) said to make it scarier," Patterson said. "I've never heard of anything like it before, a book with a soundtrack."
Both Patterson and Parton marveled at trying something new at their not-so-young ages as they revealed that a movie adaptation for "Run, Rose Run" is in the works with Reese Witherspoon.
"We both grew up in small towns, smaller than small," Patterson said. "And I consider it a blessing that I still look at the world as though I was the kid in that town. So now I'm here with Dolly Parton, holy shit!"
After singing an "Happy Birthday" rendition to Patterson and taking a few crowd questions, Parton switched into another country-glam outfit and took to the stage once more to sing three songs off the new album: ""Big Dreams and Faded Jeans," "Snakes in the Grass" and the very well-received "Woman Up (And Take It Like a Man)."
As if fusing the elements of "Run, Rose Run," Parton then took the crowd through her biggest hits with storytelling and song, weaving razor-sharp punchlines with chill-inducing life lessons and choir hymns. Parton, who grew up "Holy Rollers" Pentecostal in a poor Tennessee family with a dozen siblings, talked about discovering her love for music with her grandfather in the church and learning from her father, who couldn't read or write but was the smartest man she knew.

Parton honored her mother, too, with a story about the now-famous patchwork coat her mother made for her behind the classic hit "Coat of Many Colors" before quickly pivoting to the tale of the infamous auburn-haired bank teller her husband flirted with, inspiring the hit song "Jolene."
Parton's big blonde hair never wavered as she finished the show with the worker's anthem "9-5" and classic "I Will Always Love You."
"If somebody walks by without a smile, just give them one of yours," Parton told the crowd, and concertgoers left with that smile and a free limited-edition rose NFT to boot as they walked (or logged out) of the Dollyverse to finish the show.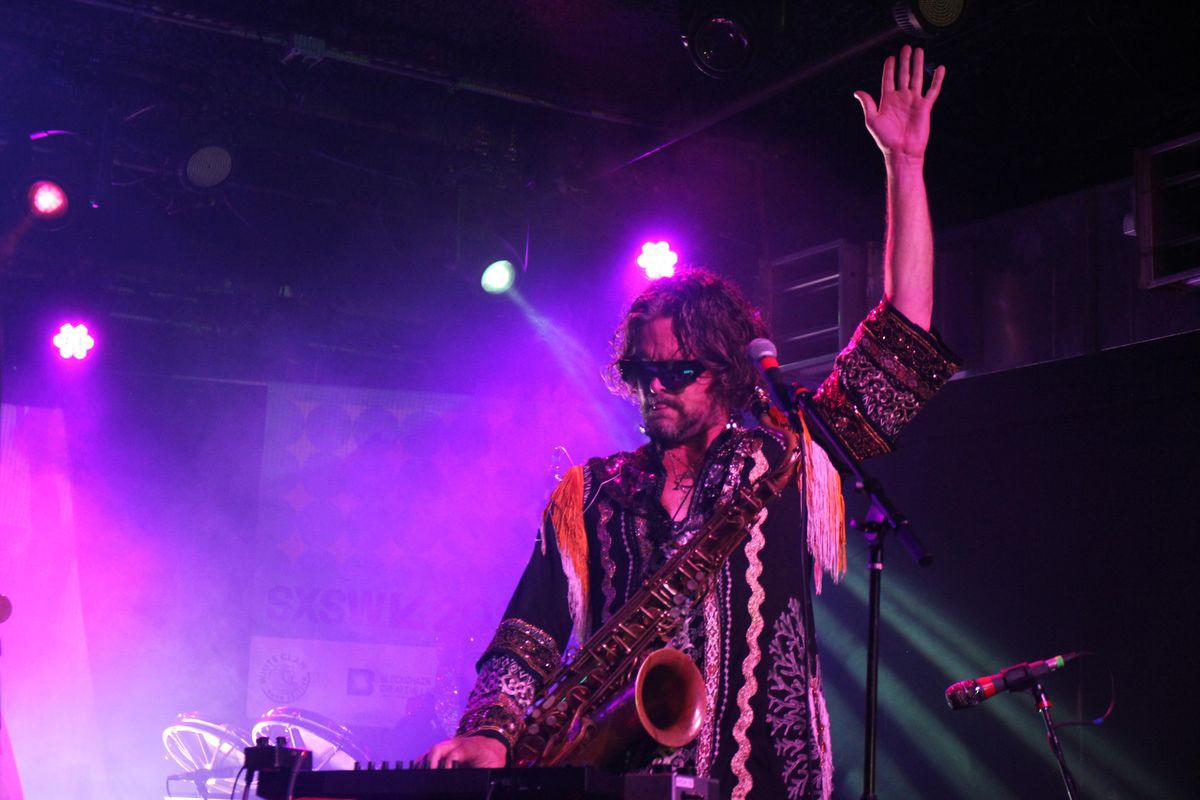 Music is alive and well at SXSW 2022, which has already seen hundreds of artists grace the stages across the city. More than 200 musicians on the lineup this year are from Austin, in addition to the dozens of countries represented on stage this year.
These are just a few of the shows we've been able to catch so far, but you can catch live music on stages across the city through Monday.
Golden Dawn Arkestra
Colorful, danceable Golden Dawn Arkestra is one of the most unique bands you'll find in Austin. With sparkling dancers, a huge range of instruments and funky psychedelic sound, the band is inspired by Sun Ra Arkestra's fanciful visuals. Their song, "Phenomenal," will remind you that you are more than worthy—you're incredible. Be yourself, love those around you and explore the galaxy: that's the message of Golden Dawn Arkestra.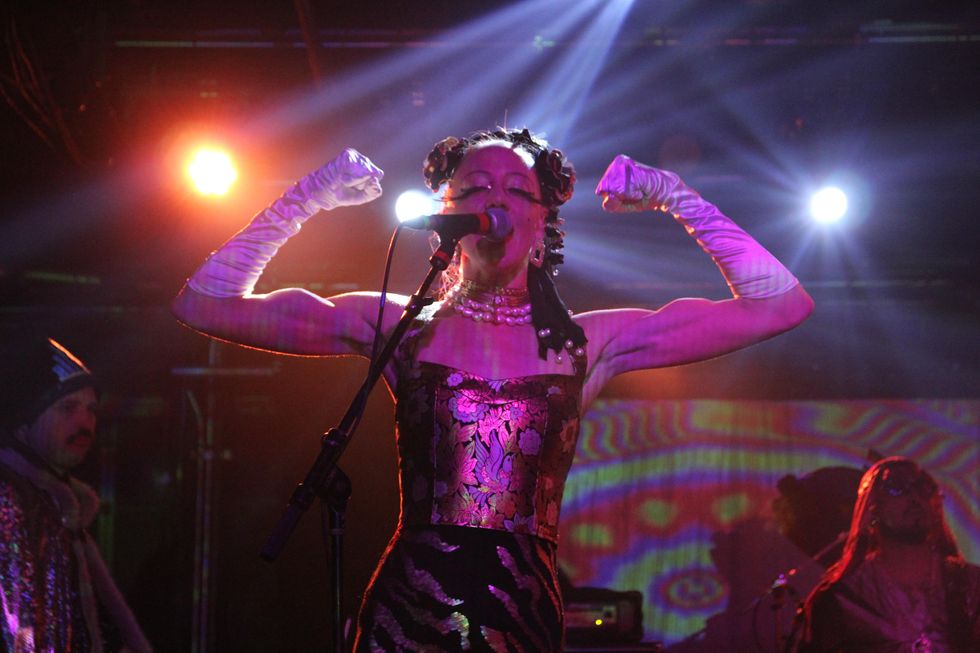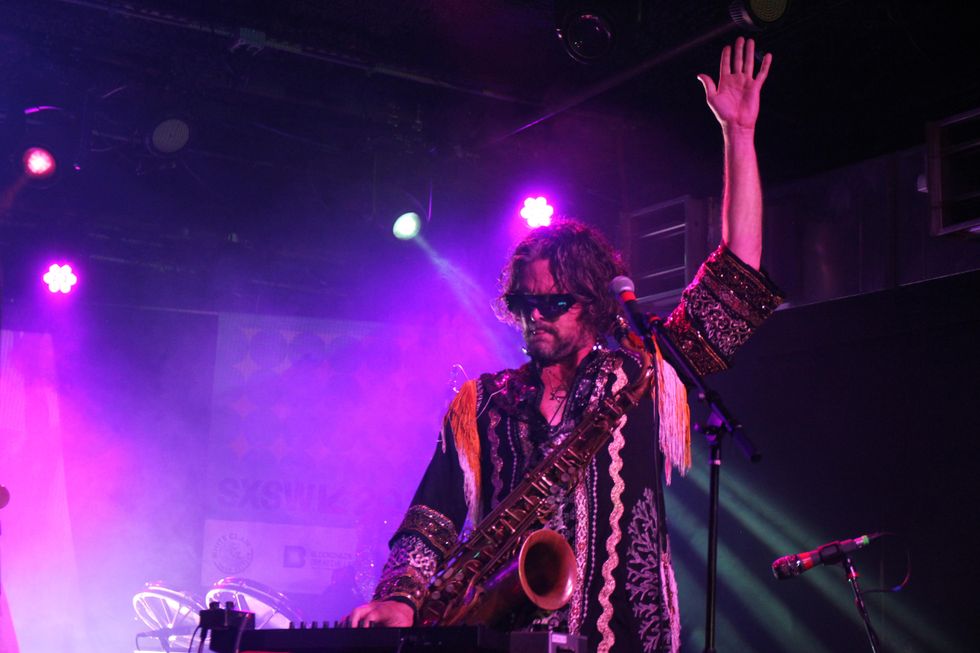 Chief Cleopatra
Chief Cleopatra's dream-pop R&B is quickly bringing her to the forefront of the local music scene. A lifelong Texan and musician who grew up singing in her church choir, Cleopatra's genre-bending music tells relatable stories of choosing your friends wisely and new love. Her new EP, "Luna," is streaming now.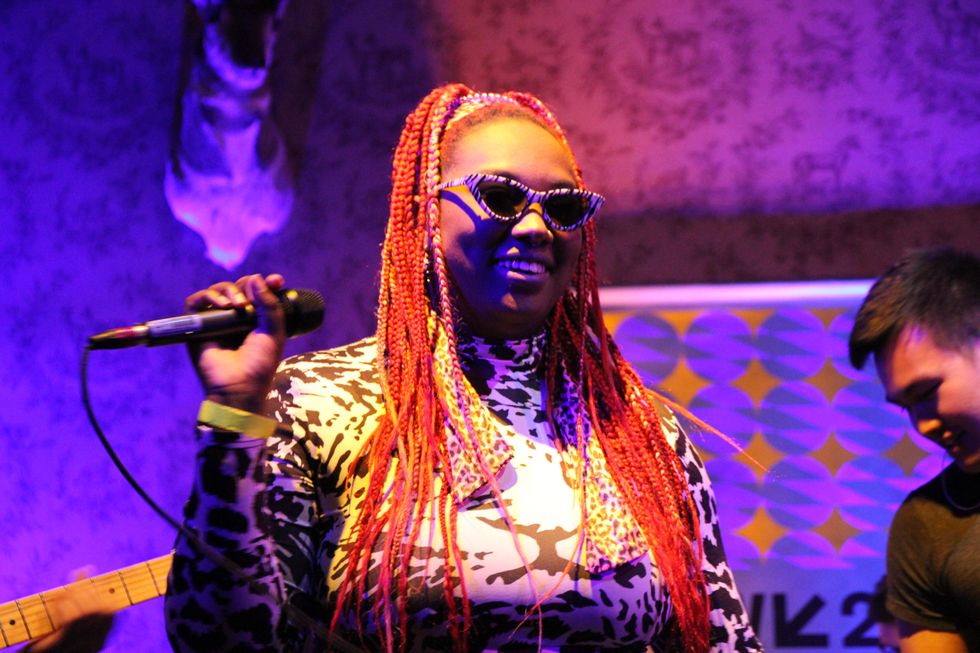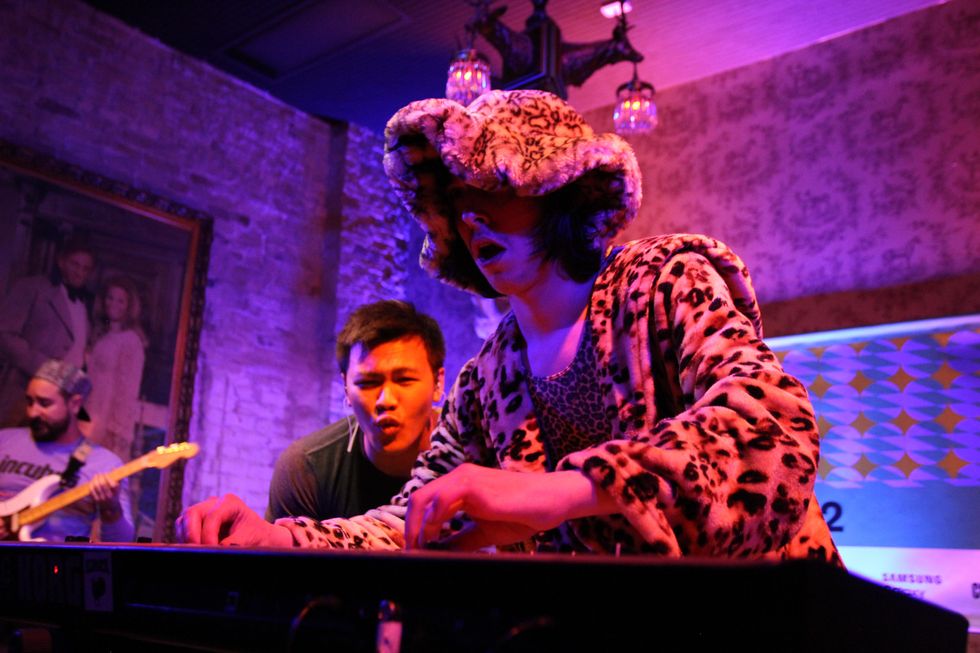 Jake Lloyd
A delightful mixture of Americana, R&B and soul, Jake Lloyd's Continental Club show attracted a diverse crowd of those young and old. Half of Geto Gala, a project done alongside fellow Austin-based artist Deezie Brown, Jake Lloyd put on an energetic set as he danced for the crowd and did a cover of Cameo's "Word Up."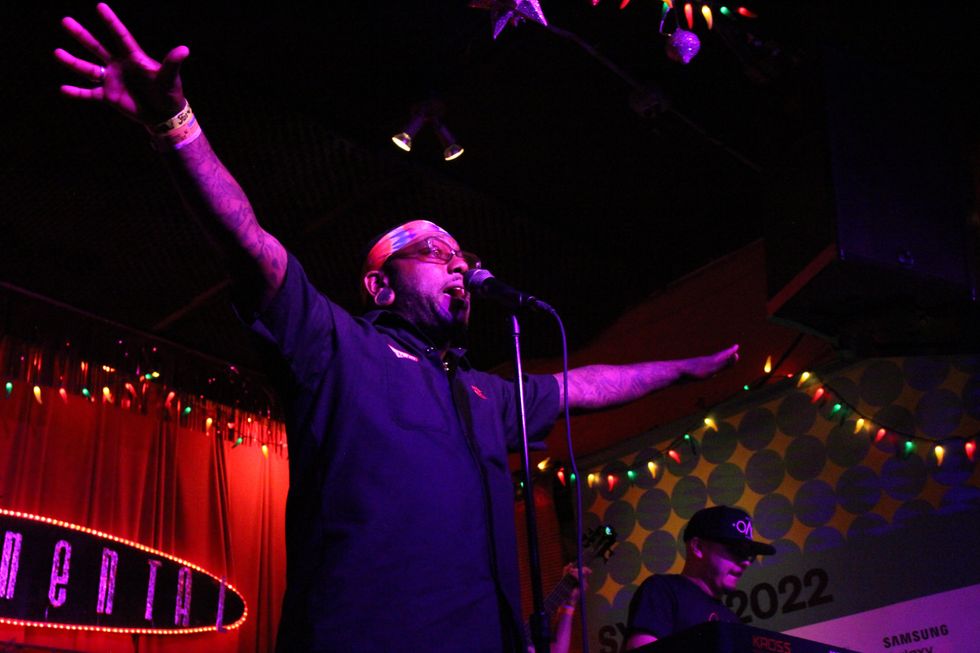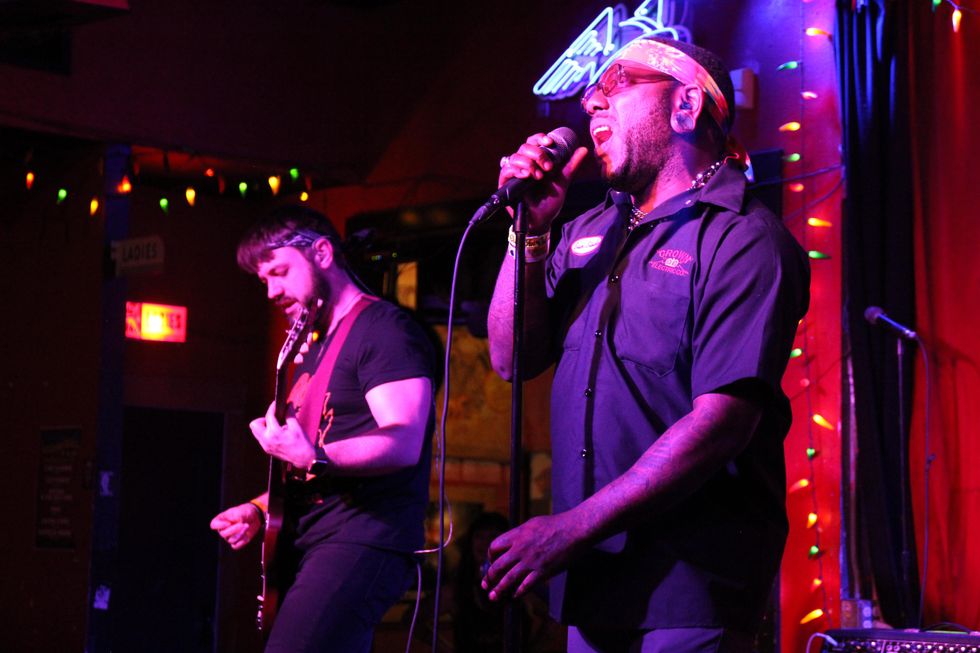 Kimbra
The only non-local artist on our list, New Zealand-born multi-instrumentalist and vocalist Kimbra's spiritual set was fittingly held in a church. Since Kimbra's career exploded when she was featured on Gotye's "Somebody That I Used To Know," she has continued to shape pop as her own genre. Kimbra performed yet-to-be-released music, using a looper to create the song from the ground up, live.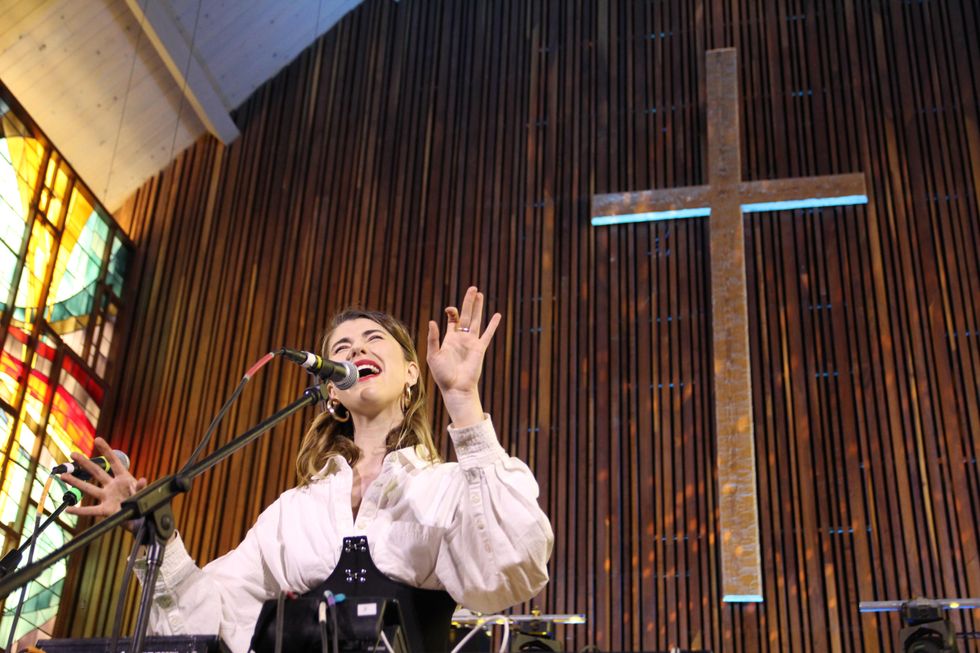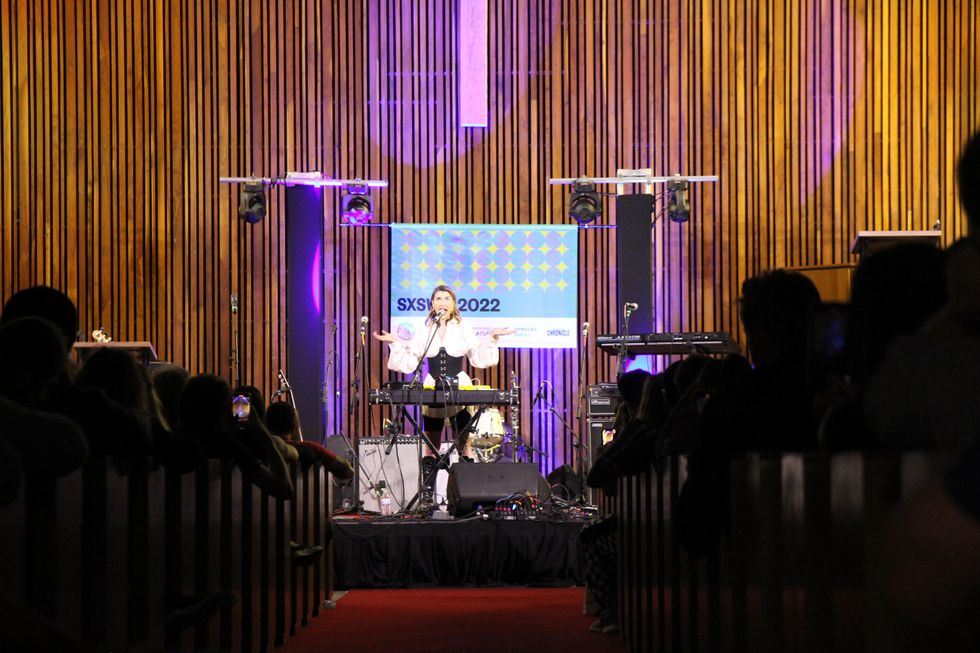 Jade Bird
With an unexpectedly enormous voice, Jade Bird often performs with just herself and an acoustic guitar on stage. The new Austinite shared one stage that SXSW was one of the reasons she fell in love with the city before breaking into a never-before-released song, "Save Your Tears." Her newest album, "Different Kinds of Light," is streaming now.