Get connected with our daily update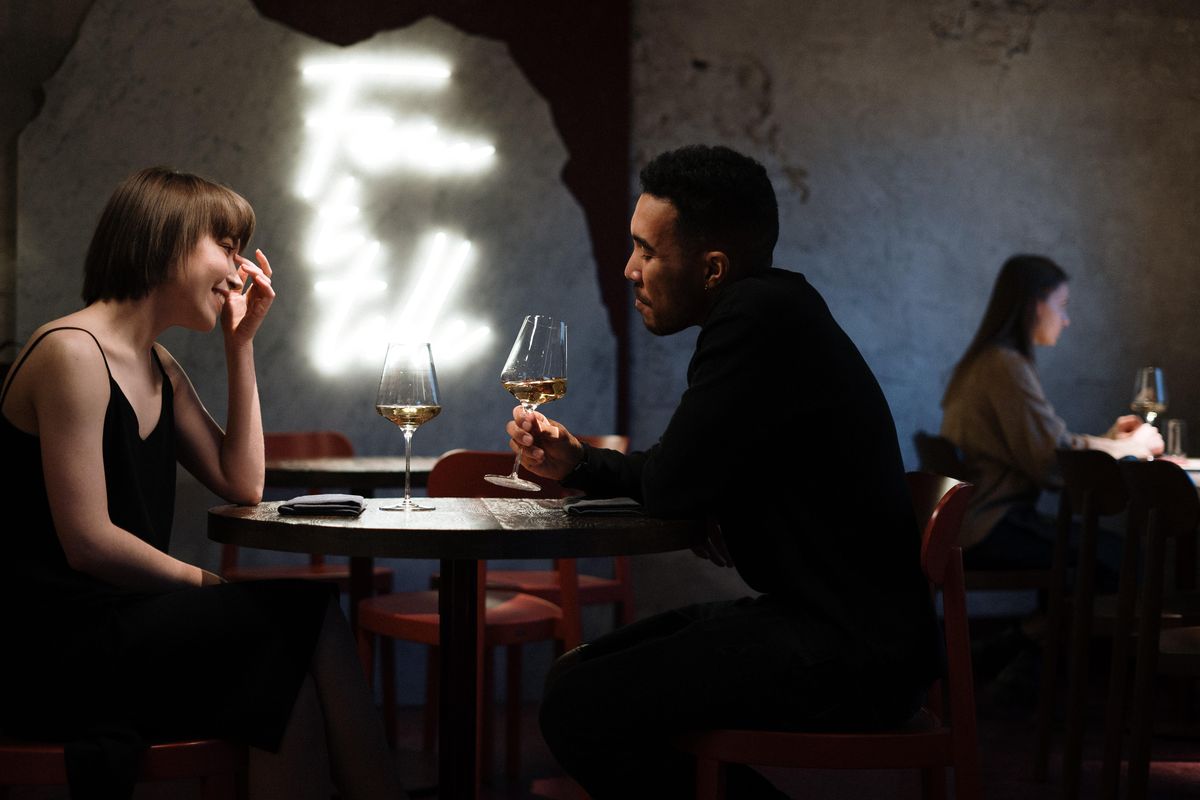 After moving from Honduras to Austin in high school, Giselle Suazo Arriaga has accumulated years of dating experience in the capital city. And in that time, she and her friends observed what they call "Peter Pan syndrome" in the dating pool.
"They don't want to be 'tied down,' as they say because you're essentially in a playground. There are so many people in the city," Arriaga said.
The 28-year-old who works as a marketing manager went on to say she's been on dates with men in their 20s, 30s and 40s, but finds the same pattern plays out regardless of age. She's also been out with the so-called "tech bros," or those who Reddit and other parts of the Internet have described as men working for companies like Google or Tesla and have therefore become somewhat egotistical or arrogant.
"I try not to stereotype all tech bros," Arriaga said. "But it's interesting how they continuously prove that there is a stereotype. Like, they uphold it, you know what I mean?"
@giselle_alejandra06

Dating in Austin is a scam #atxlife #atxbars #atxtiktoks #austintiktok #datingtiktok #eastaustin
The migration of tech workers to Austin has resulted in some feeling unfavorable about the dating pool. Arriaga says tech workers, often consisting of young men earning impressive salaries, may exhibit the Peter Pan syndrome more commonly.
Anoush Stevenson with SpeedAustin Dating, which has matchmaking and speed dating services across the nation, says more men have expressed interest in their services as pandemic restrictions eased and Austin's tech scene continues to flourish. It's a trend that has created a more even ratio of men to women.
"It used to be more female heavy for us in Austin," Stevenson said. "And I don't know if that's connected to the influx of tech workers now that there's a balancing for us in that there's as many guys if not more, signing up than women now."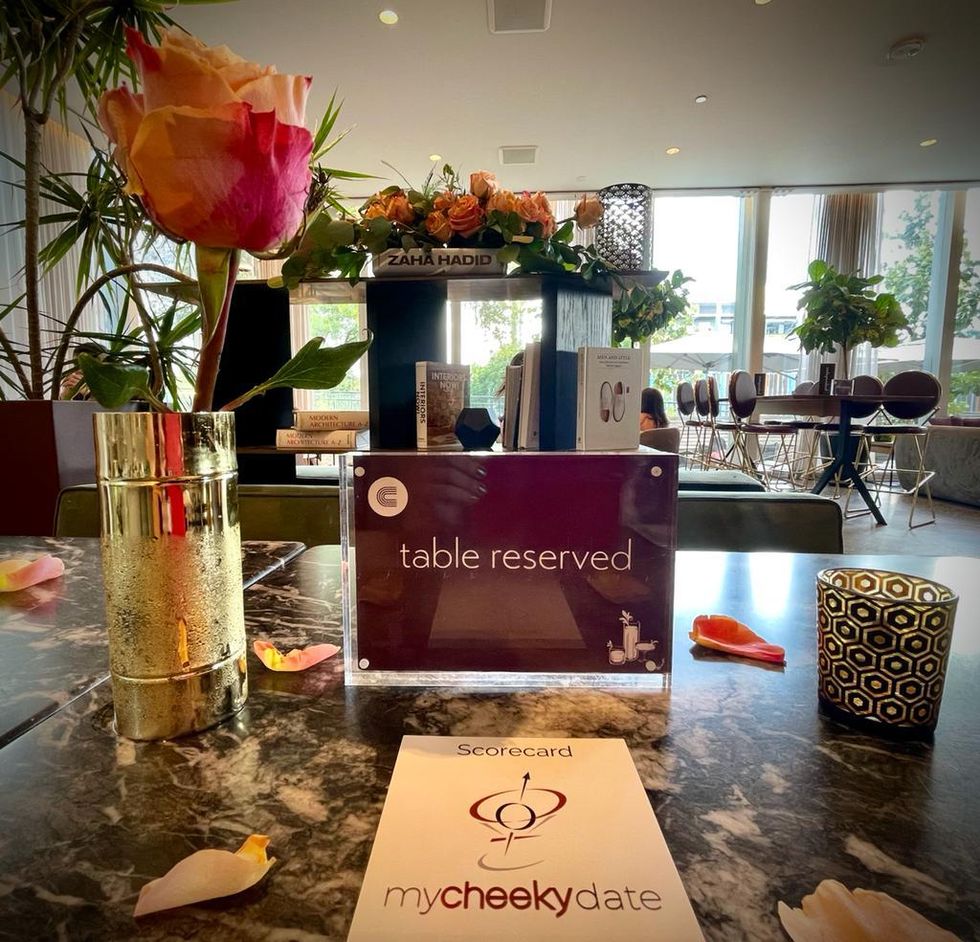 When it comes to dating apps, Stevenson said those can lead to frustration.
"People are, I think, just fed up with it," Stevenson said. "They just want to know, in a few minutes, is there an attraction? Is there a chemistry there?" She added that the speed dating events don't add pressure to what happens next after the date. Attendees are asked to write down whether they're interested in meeting that person again or not, and her team takes care of the rest.
Such a carefree experience hasn't been as common for Arriaga, and she's worked to try to find out people's intentions before agreeing to a date.
"I genuinely feel like people just want to stay single though," Arriaga said. "I don't really find guys that are like, 'I want a relationship right now.'"
Still, Arriaga is hopeful that she'll eventually meet someone who's compatible with her.
"I genuinely believe that there's someone out there for everyone, it just takes time to find them," Arriaga said.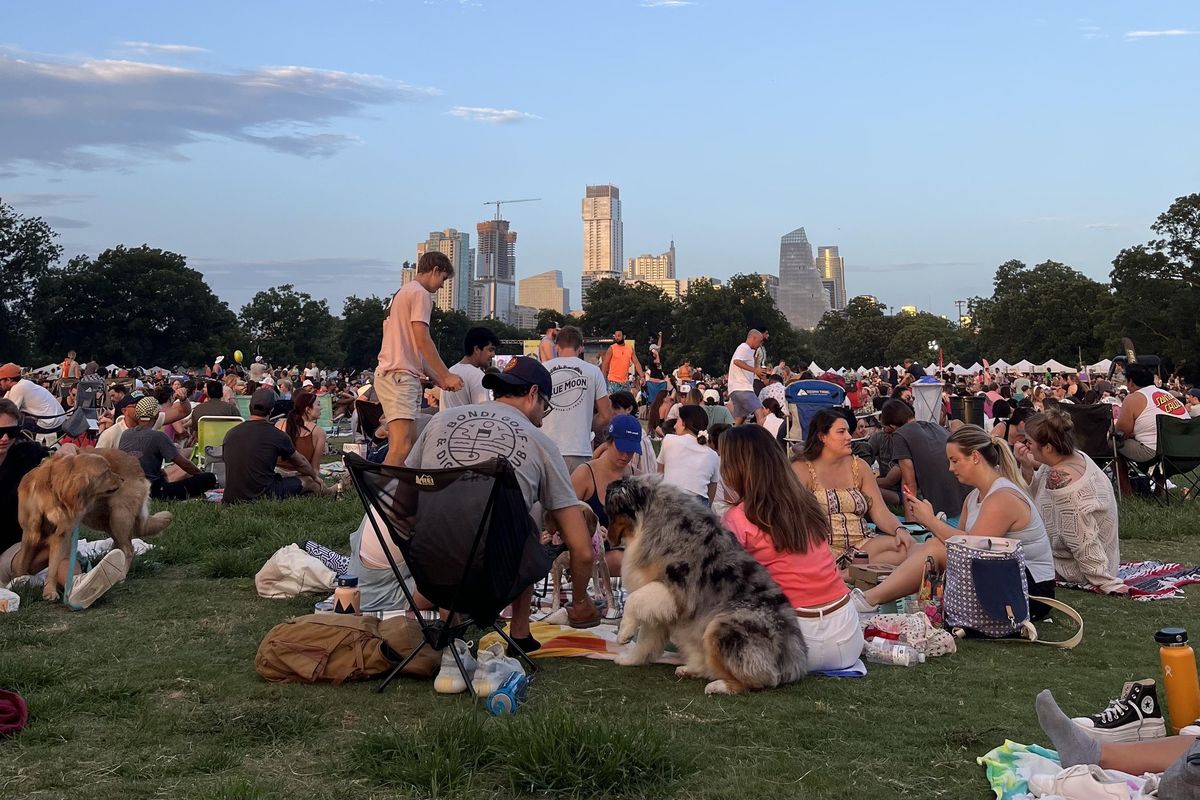 Austin is winning over zoomers, zillennials and other young talent as they settle here at the start of their careers.
LinkedIn data shows millions of entry-level hires and found that Austin had a whopping 21% increase in entry-level hiring between 2020 and 2021—beating out others like Denver which saw a nearly 12% rise and New York City with an almost 11% increase.
With technology and information listed as the top industry in Austin, LinkedIn also notes that the top hiring companies included General Motors, Amazon and Dell.
For a data center sales executive at Dell Technologies that LinkedIn talked to, Austin was the goal even before graduating in 2020. Jack Chamberlin was attending the University of Arizona, and decided that he wanted to make a move here after a short trip.
"Two of my best friends were interning for Oracle and IBM here in Austin, so I visited them for a couple of weeks, got a pulse for the city, fell in love with it and then I decided going into senior year," he said. "I want to be in Austin. It's just a matter of how I'm going to get there."
While early-career workers are getting some experience under their belt in Austin, some may not stick around amid soaring rents and costs of living. For others, like Chamberlin who is from San Francisco and wants to live there again someday, Austin is a nice stop along the way.
"I think because Austin is such a community of transplants, everybody is so open and everybody wants you to be part of their group. Everybody wants to meet new people because they don't know anybody in Austin either."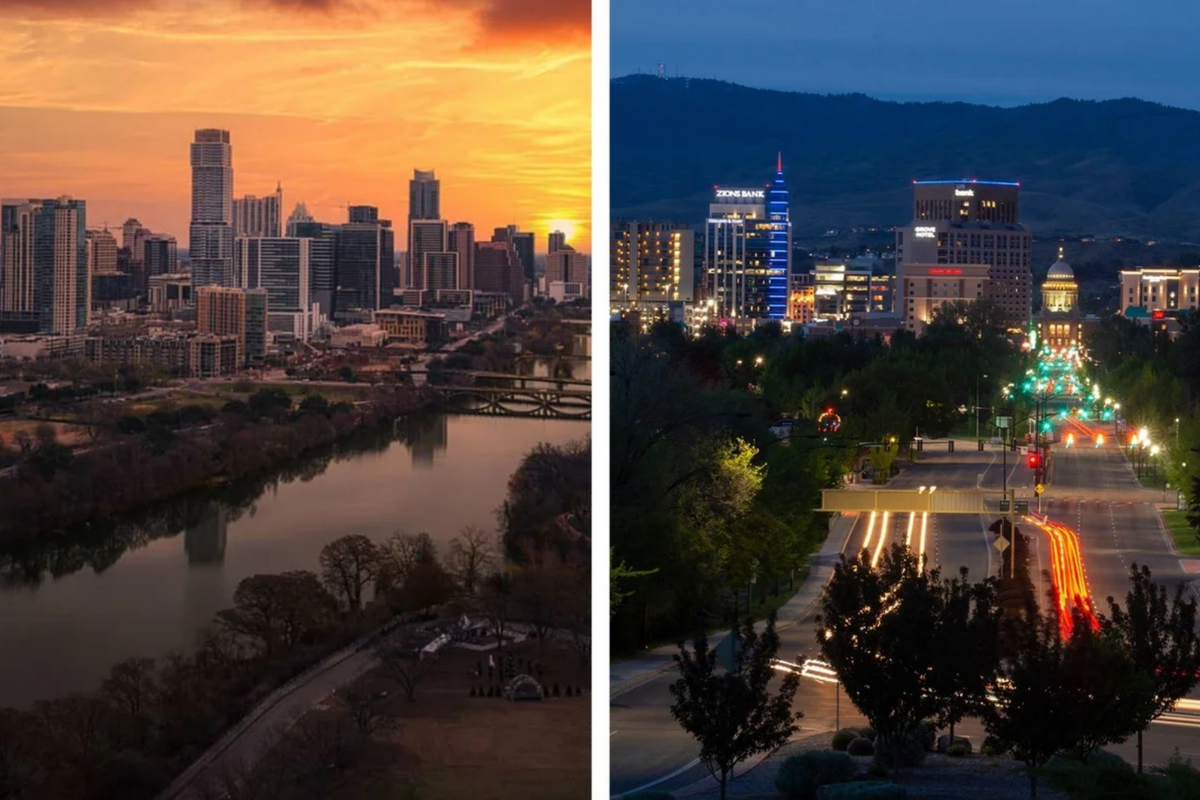 Last year, we examined how Austin has an unlikely lookalike in Boise, Idaho, a fast-growing metro that, like Austin, has earned both praise and ire as thousands flock to the city.
But while Boise and its suburb, Nampa, were named the two best-run cities in America by WalletHub, Austin ranked 85th—below fellow hubs Phoenix and Miami and six fellow Texas cities.
The study, which measures 150 US cities across 38 metrics, compared each metro's quality of city services to its city budget per capita. While Boise ranked third in both categories, Austin's 12th-best quality of services was offset by a city budget that ranked 112th per resident.
Here's a look at how the Sun Belt's former pride and joy fell so far below its tinier "twin":
Booming economies—both cities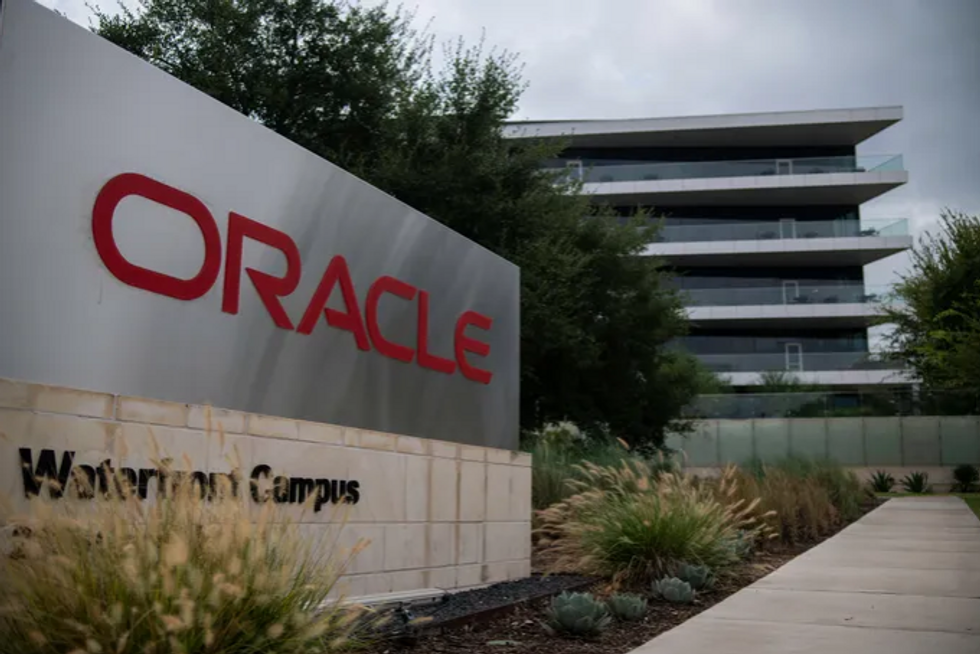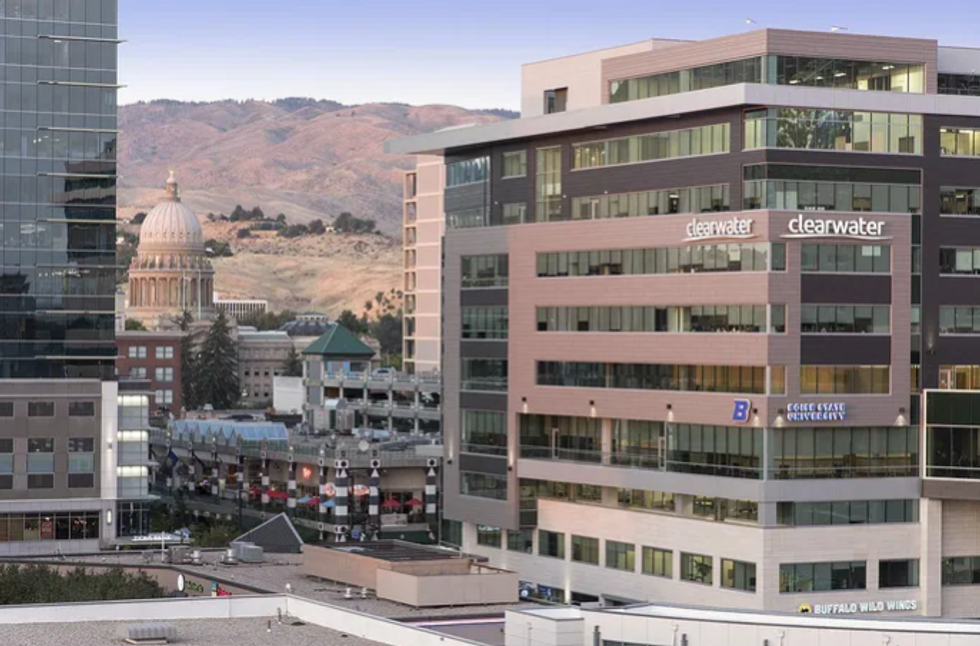 Both Boise and Austin ranked in the top 5 for their economies, with Austin taking the cake.
Bolstered by a mass pandemic migration and tech influx, both metros are caught "mid-metamorphosis" as they quickly transform into major cities. While Austin suburbs Georgetown and Leander both saw the fastest growth of any metros from July 2020-2021 with double-digit growth, three Boise suburbs—Meridian (5.2%), Caldwell (5.2%) and Nampa (5.0%) rounded out the top 10.
Tech giants like Tesla and Oracle, alongside other developments in tech and business, helped Austin produce one of the fastest-growing economies in 2021. And with employers like Albertson's, Hewlett-Packard and Micron Technology, Boise's unemployment rate sat at 2.4% in April—well below the national average of 3.6%.
City budget, safety—Boise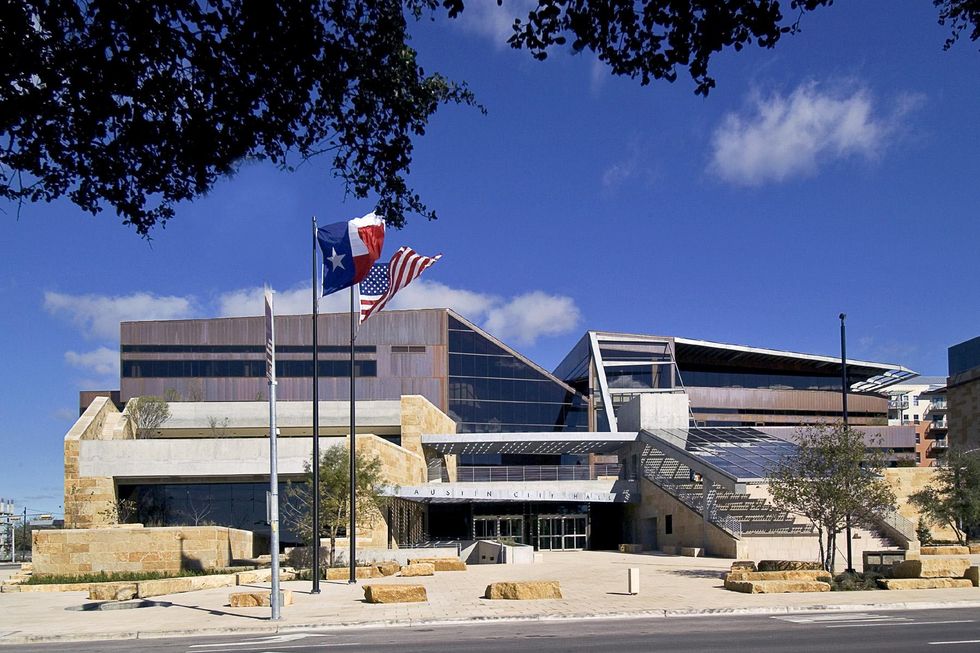 Austin's city budget for 2022 was around $1.2 billion. (Hensel Phelps)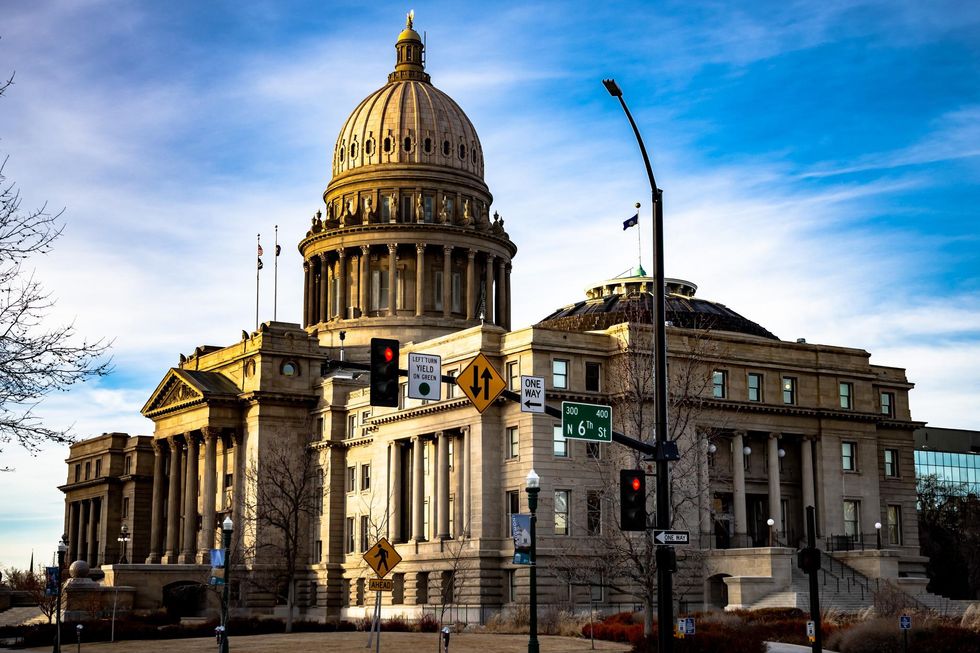 Boise's City Hall offers 42% of its budget to general funds. (Boise City Council/Facebook)
With a $661.8 million budget and a projected population of just over 235,000, Boise has the third-best city budget per capita.
As the city experiences rapid change, city leaders said their budget priority was community-oriented, including "housing, transportation, environment, and more," and that 42% of the budget went to general funds.
And while Austin had a $4.5 billion budget this year, the city had to stretch that among its nearly 1 million residents. 1.2 billion—or 26%—of the budget was placed in general allocation, with two-thirds of that slotted toward public safety.
Austin remains one of Texas' safest cities, according to Police Chief Joseph Chacon, but pales in comparison to Boise. While Austin ranked 71st in safety, Boise clocked in at eighth. Boise's crime rate per 1,000 citizens was 35.5 in 2020, a 2.4% decrease from the year prior, while Austin's was 40.98 in the same time period.
Education, health—Austin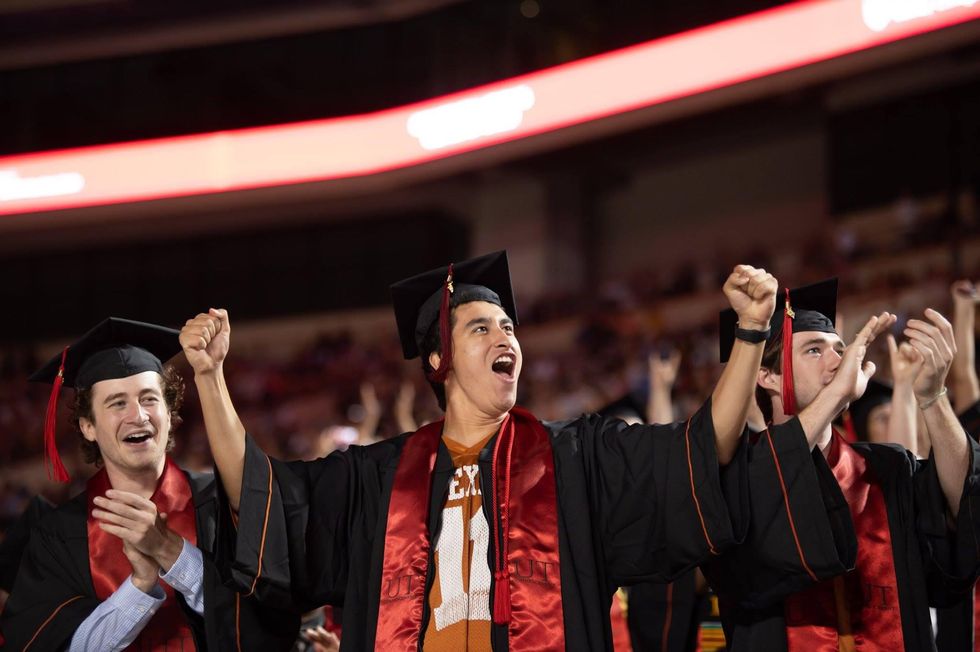 Austin has become known as a "brain drain" in part thanks to the University of Texas. (University of Texas at Austin/Facebook)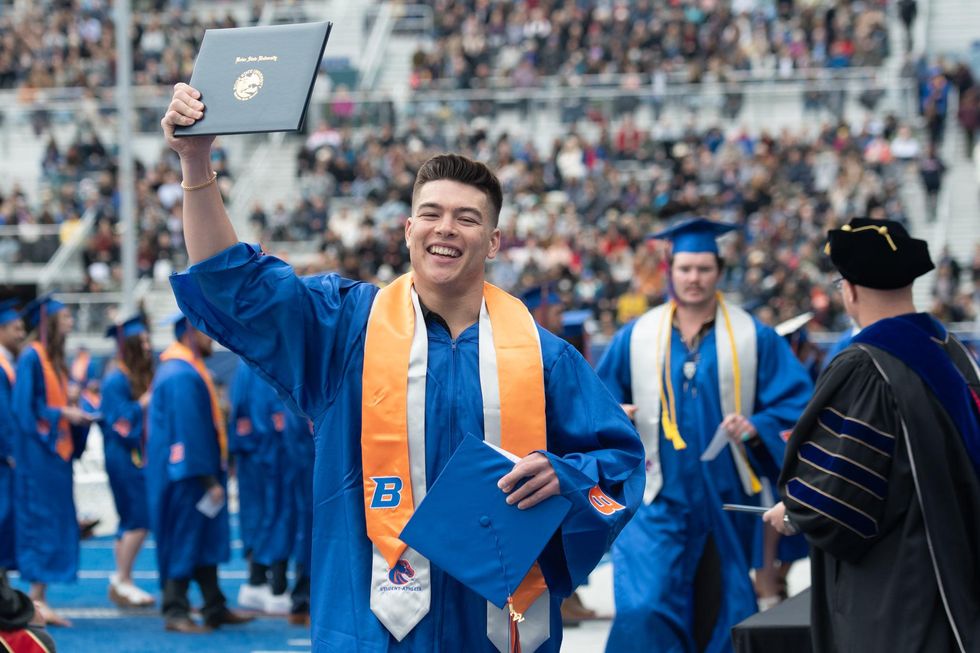 Boise's biggest university is Boise State University. (Boise State University/Facebook)
Aside from its top economy ranking, Austin also shone in its high school graduation rate, which clocked in at 1st in the US. Known as a "brain drain" city, Austin's college-town status and wealth of job opportunities have created one of the most educated populations in the U.S.
Three of the top 25 public high schools in Texas are located in Austin, and the city's education system ranked 16th. And while four of the top 10 high schools in Idaho are located in Boise, the city's overall education earned just 41st place.
Both cities are known as fitness and health havens thanks to robust outdoor amenities and health-conscious residents. But Austin still edged out its Idahoan lookalike, ranking 7th overall to Boise's 10th.
Affordability and infrastructure issues—both cities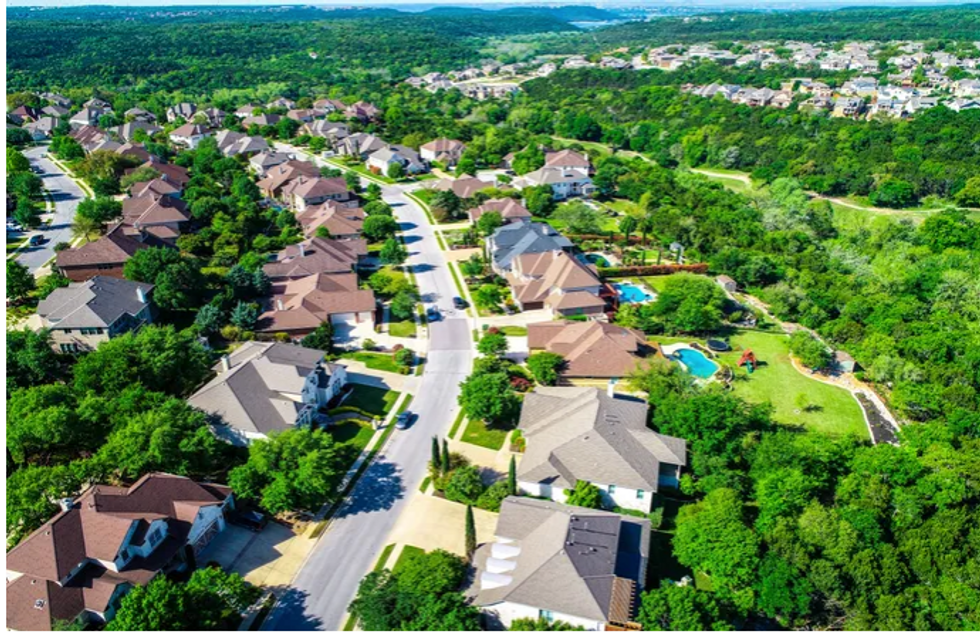 Housing has become a scarce commodity in Austin.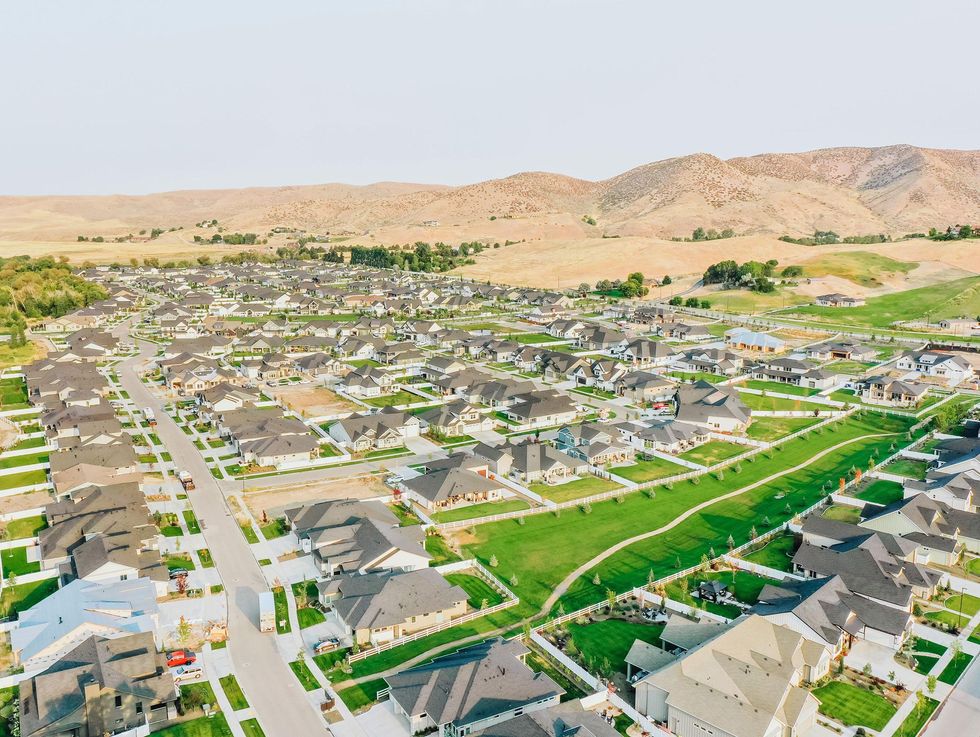 Both Boise and Austin are experiencing affordability issues thanks to an overpriced housing market. (Boise New Construction/Facebook)
Still, the effects of high-speed growth have done some major damage to both formerly sleepy cities.
Both cities pose higher than average incomes relative to their state. But thanks to a rapidly diminishing number of available homes for both new and old residents, both Boise and Austin ranked as the top two most overvalued housing markets in the country, according to a Florida Atlantic study.
With more and more residents priced out of homeownership and burdened with a higher cost of living, both Boise and Austin ranked below the top 30 in the financial stability index.
Both cities have seen even more development in neighboring suburbs—like Boise's Nampa, which was named the US's best-run city for the sixth year in a row—while its inner-city infrastructure often struggles to keep up with the times. While Boise's infrastructure and pollution ranked 32nd overall (Nampa ranked 77th), Austin's car-centric infrastructure ranked 45th.