Get connected with our daily update
When Texas and the NCAA passed a bill allowing college athletes to profit off their names and likenesses this summer, Longhorn athletes joined professional teams and athletes by stepping into the growing NFT scene.
NFTs, which are essentially unhackable codes used as one-of-a-kind "certificates of authenticity" paid for with cryptocurrency Ethereum, have been cropping up in the Austin art scene and worldwide—and they're quickly evolving into a sports fans' paradise as a new way to snag some bragging rights through digital trading cards, tickets and highlight reels.

Here are five Austin-based athletes and sports venues now involved in NFTs:
The Austin tech scene continues to explode— the city is a leader in crypto, Oracle and Tesla are relocating from California, and accelerators like Capital Factory continue to foster growth.
Before transplant Elon Musk dubbed the city a "boomtown," a nickname had already emerged: "Silicon Hills". But the name, a mesh of the Bay Area's "Silicon Valley" moniker and a reference to West Austin's Hill Country landscape—hasn't sat well with some.
I'd be ok if I never saw the nickname "Silicon Hills" used ever again.

— Matt Largey (@Matt Largey) 1636763951
Love or hate that Austin has been commonly coined "Silicon Hills," the phrase is likely here to stay. Half of the name, silicon, refers to the base material of semiconductors used in computer circuits, and it's key to Austin's reputation as a tech hub.
According to the Austin Regional Manufacturers Association, 20,820 people in Central Texas are employed by semiconductors, computer and related manufacturers. A new Texas task force is aimed at attracting semiconductor investment into the state. And Samsung has been eying nearby Williamson County for a $17 billion semiconductor factory.
It's also worth looking at how the phrase Silicon Valley started to be used. Like Austin's, it's hard to pinpoint. But it's speculated that East Coast defense contractors first used the phrase when traveling to the Bay Area for business. Another clue on its origins is in the 1970s when technology reporter Dan Hoefler published pieces with the header "Silicon Valley USA" after hearing a marketer use the term.
Laura Lorek, founder of Silicon Hills News— a publication that reports on tech in Austin and San Antonio—is an obvious fan of the phrase. She says she knew she wanted to name the publication that as soon as she saw that the domain name was available.
"Silicon Hills means much more than a comparison to Silicon Valley," Lorek wrote in an email to Austonia. "Central Texas is about silicon. Austin has decades of expertise as a chip manufacturer."
She pointed to engineers at the University of Texas at Austin creating the world's smallest memory storage device and to how roughly 70% of the world's cars contain Infineon chips made in Austin.
"The phrase 'Silicon Hills' communicates sophistication to anyone who knows about the roots of the technology industry," Lorek said. "The influence of the semiconductor industry laid the foundation for all the tech that has followed."
The phrase may be a welcome sign for the influx of tech workers flooding in from Silicon Valley and elsewhere.
But protest of the term is perhaps just the scratching the surface on larger feelings of "techlash": rising housing costs, displacement, new tools that sometimes seem more troubling than they do innovative, and a serious lack of workforce diversity. And for decades of residents who want Austin to keep its "weird" instead of emulating the Bay Area, a term so similar to "Silicon Valley" may not be welcome.
"Some people here love the tech industry and some people don't," Lorek said. "Silicon Hills represents change, and a lot of people are uncomfortable with change."
Enjoying Austonia? Signup for our newsletter to get daily Austin news, straight to your morning inbox!
Austin's tech scene continues to make headlines, especially as the "boomtown" sees Silicon Valley strongholds relocate to the city. But will the sometimes-toxic "tech bro" scene—one which has historically intentionally worked to leave out women and minorities—come as a package deal?
In October, as the billionaire space race raged on, the Washington Post found that Jeff Bezos' Blue Origin may be losing traction at least partially due to an "authoritarian bro culture" that frustrated many employees. As the news on the article was released, Bezos tweeted a former critical piece of Amazon and said "don't let anybody tell you who you are."
Austin-based Tesla and SpaceX CEO Elon Musk replied with a silver medal emoji—but he and his companies haven't been immune to criticism either. Tesla has been called out for racism and sexism in the workplace.
Has that trickled into Austin's tech scene?
For decades, women have made up a majority of those pursuing college degrees, and by 2019, it paid off—more college-educated women are now in the workforce than college-educated men, and Black women specifically are pursuing degrees at a higher rate than other groups. But there has been uneven progress in certain industries, especially tech and STEM fields, and equal pay still remains an issue.
Austin engineer Tiffany Tillett made the move from Silicon Valley six years ago after graduating from Stanford and spending a few years there. A Black woman, Tillett often found that she was the only Black person—male or female—on teams of up to a few hundred employees.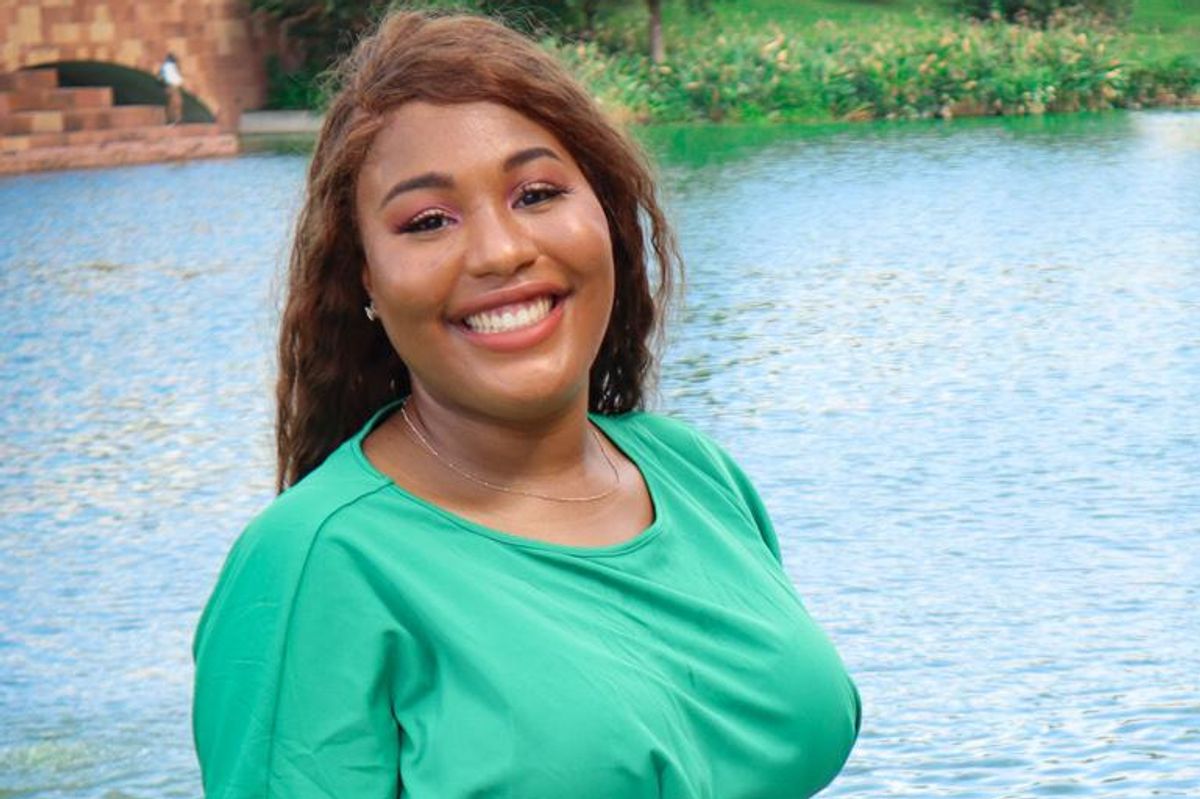 Tiffany Tillett has been an engineer in Austin for six years. (Tiffany Tillett)
In Austin, she found that her teams are a bit more diverse, something she thinks may be related to a younger workforce. But she says it's far from balanced. She learned to cope fairly early ever since she was one of the only Black women in the room in her Honors classes at a majority-white high school in Houston, but even still, feeling isolated and enduring minor comments in the workplace can take a toll.
"I have overheard comments about 'diversity hires' from people which are definitely disconcerting. It made me wonder if that's how they saw me, but I never heard any of these comments from anyone in a leadership role, so I don't believe it actually impacted my career," Tillett said.
Penney Stanch, an industrial hygienist who has been in the workplace for over 30 years, says she has seen her fair share of sexism in the workplace. A former NASA employee, Stanch now works for a female-owned engineering firm in Austin.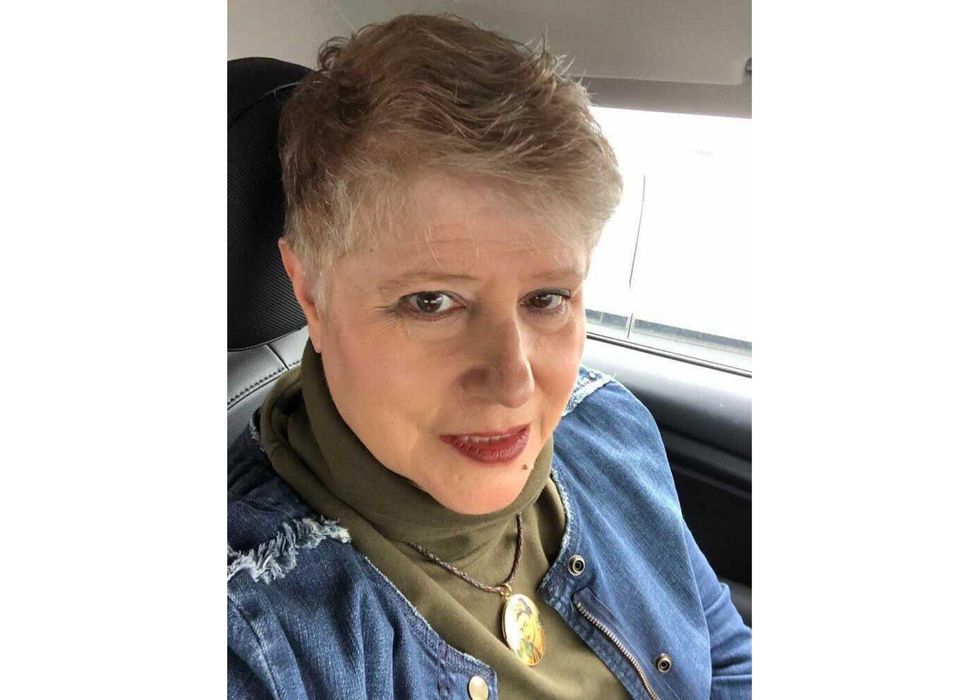 Austin industrial hygienist Penney Stanch worked at NASA before trransferring to Austin. (Penney Stanch)
Stanch said the STEM industry has come a long way since women made up just 8% of the field in 1970. She thought that equity would've long been achieved by now, but women still just make up 27% of the STEM field despite representing 48% of the workforce, and Stanch said that a new issue has arisen as some men become resentful with women slowly trickling into leadership roles.
"(At NASA,) my division chief and branch manager were both female, but my direct lead was male and he was complaining... about all the women above him, and I said 'Spoken like a true white guy," Stanch said.
Stanch's two children followed in her footsteps into tech, and the Stanch family has had no complaints so far of the Austin tech scene. But Stanch worries that Silicon Valley's bro culture could partially revert the industry.
"I worry about the influence of the Silicon Valley bringing that tech bro influence here because I think they're the last bastion of that (culture)," Stanch said.
Both Stanch and Tillett said it'll be a while before equity is achieved in STEM, something Tillett attributes to extensive work hours, tech centers in areas with high costs of living and lack of accommodations for things like parental leave.
But some community groups are working to curb these issues. Austin Women in Technology, a nonprofit that has existed for over 25 years, has monthly events to help build a community that reflects a "connective city" like Austin, according to President Heather Trumpfheller.
Heather Trumpfheller is the President of the nonprofit, Austin Women in Technology. (Heather Trumpfheller)
"I think things like AWT push women to get out of their comfort zone, make connections that could help push their career, find mentors and mentor others, and help with that impostor syndrome," Trumpfheller said.
With safe spaces like Austin Women in Technology and Sista Circle: Black Women in Tech, which Tillett is a part of, people can build relationships, vent about common issues and build each other up. And despite pervasive industry issues, Trumpfheller said she hopes Austin can become a bright spot for all in the tech and STEM industries.
"I think that is one of the great things about Austin is that we are so gender fluid and the city is more progressive and liberal in that aspect," Trumpfheller said. "It's a very pay-it-forward city, and so I think that trumps gender or anything else. It's more like, 'I see myself in you from 10 years ago and I want to help you succeed.'"
Big tech means big rents for Austin as residents face high prices after a brief dip from the pandemic.
Austin saw the largest year-over-year percentage increase in average rent this September among the nation's top 10 tech hubs, according to the latest report from Realtor.com. Average rent, which sat at $1,367 and dipped to $1,300 at its pandemic low (-4.9%), skyrocketed to $1,647 by September 2021, a 25.3% year-over-year increase.
The Austin metro also saw the sixth-highest average percentage rent increase among the nation's 50 largest metros in that same time period, falling to Florida cities Tampa and Miami as well as Riverside, Calif., Phoenix, Ariz. and Riverside, Calif.
The median rent in Austin has increased by $155 since April 2021, when rent nationwide began to rebound at the onset of the COVID vaccine rollout. Since then, 31 of the nation's 50 biggest metros have seen double-digit percentage gains in median rent from Sept. 2020-21.
While Austin tops the tech hub list in median rent percentages, it's still a tad below the national average of $1,654, a new record high. The nation's median rent increased by 13.6% year-over-year.
And median rent in Austin is still below all 10 tech hubs measured—including Boston ($1,895), Chicago ($2,500), Denver ($2,850), Los Angeles ($2,095), San Jose ($2,517), Seattle ($2,895), Washington, D.C. ($3,015) New York City ($2,075) and San Francisco ($1,695).
But as unsatisfied West Coasters and outpaced city dwellers in the pandemic's age of remote work flock to the capital city, that trend has been predicted to change. Big tech companies continue to invest in the area—notably, new HQs for Tesla and Oracle.
Austin is already more expensive than 29 of the 50 biggest metros, including Texas' DFW ($1,475), the Houston metro ($1,319) and San Antonio-New Braunfels ($1,206).
The city's headline-making hot housing market has cooled a bit this fall, but a pandemic boom saw the market's median home price shoot to an all-time high of $482,364 in June 2021. And by the end of 2021, at least one report has predicted that Austin will be more expensive to live in than any non-Californian city in the nation.