Get connected with our daily update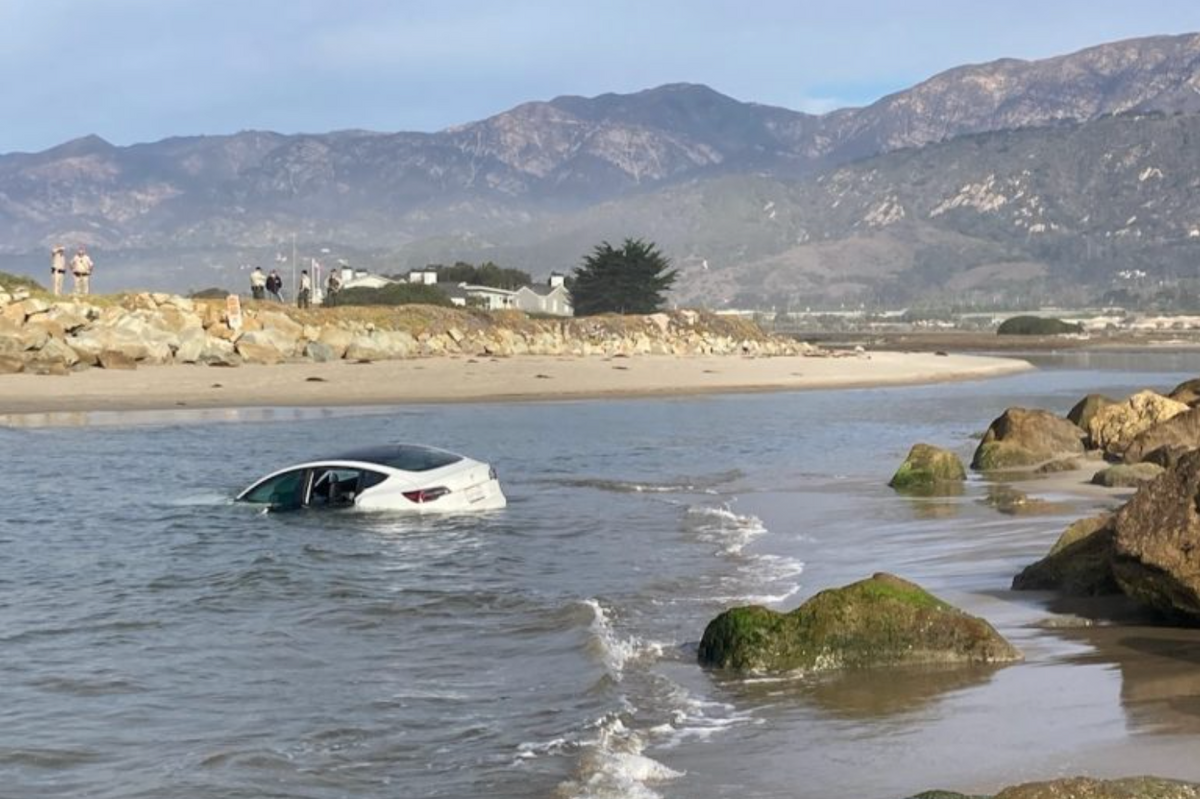 Jason Paluska
This happened Monday on a Pacific beach near Santa Barbara, California.

The Sheriff's office there said, "The owner drove onto the sand. And then the tide came in."

Apparently.

Click here to read the story on Santa Barbara Noozhawk.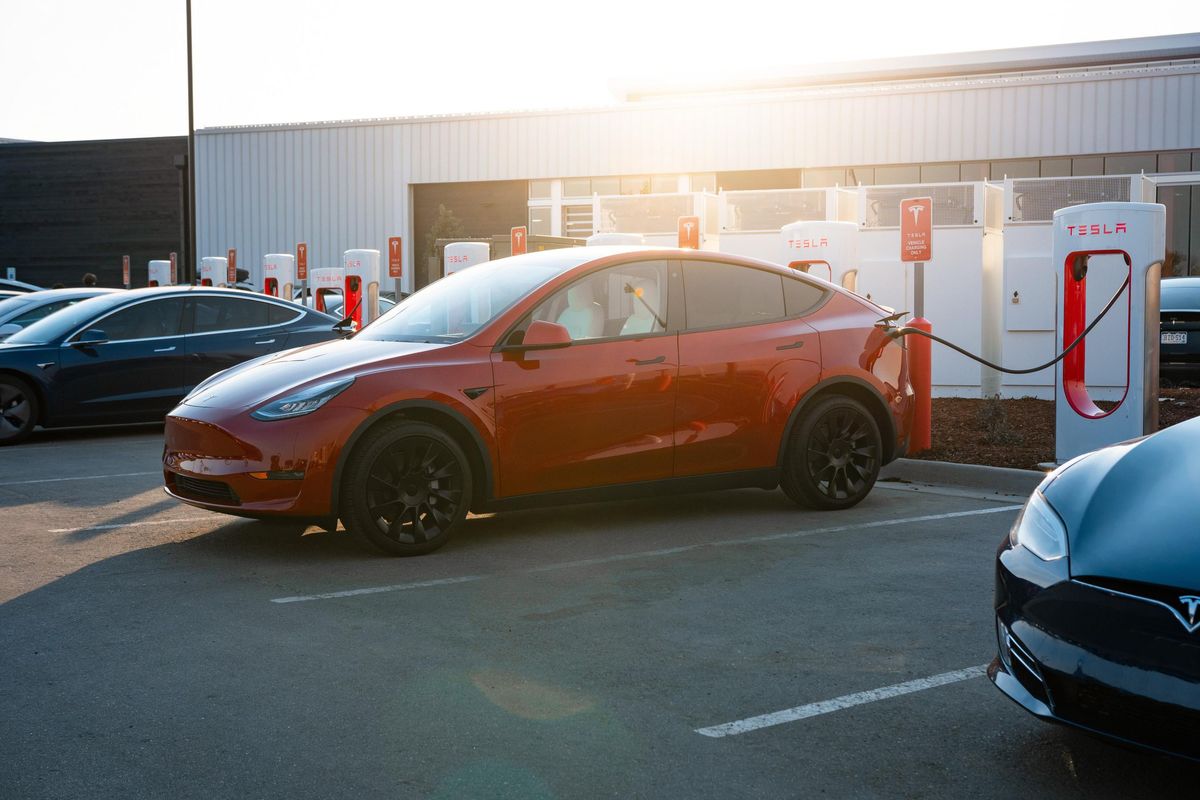 Electric, hybrid and alternative fuel vehicle sales are on the rise nationwide—since 2014, Texans have driven 76.9% more and had the seventh-highest increase of EVs in the U.S.
As you navigate the sea of Teslas on Austin's roadways, you might be surprised to see Elon Musk's vehicles only mark the poles of the most popular, with more affordable options filling in the gaps. Take a look at Austin's most popular EVs.
1. Tesla Model 3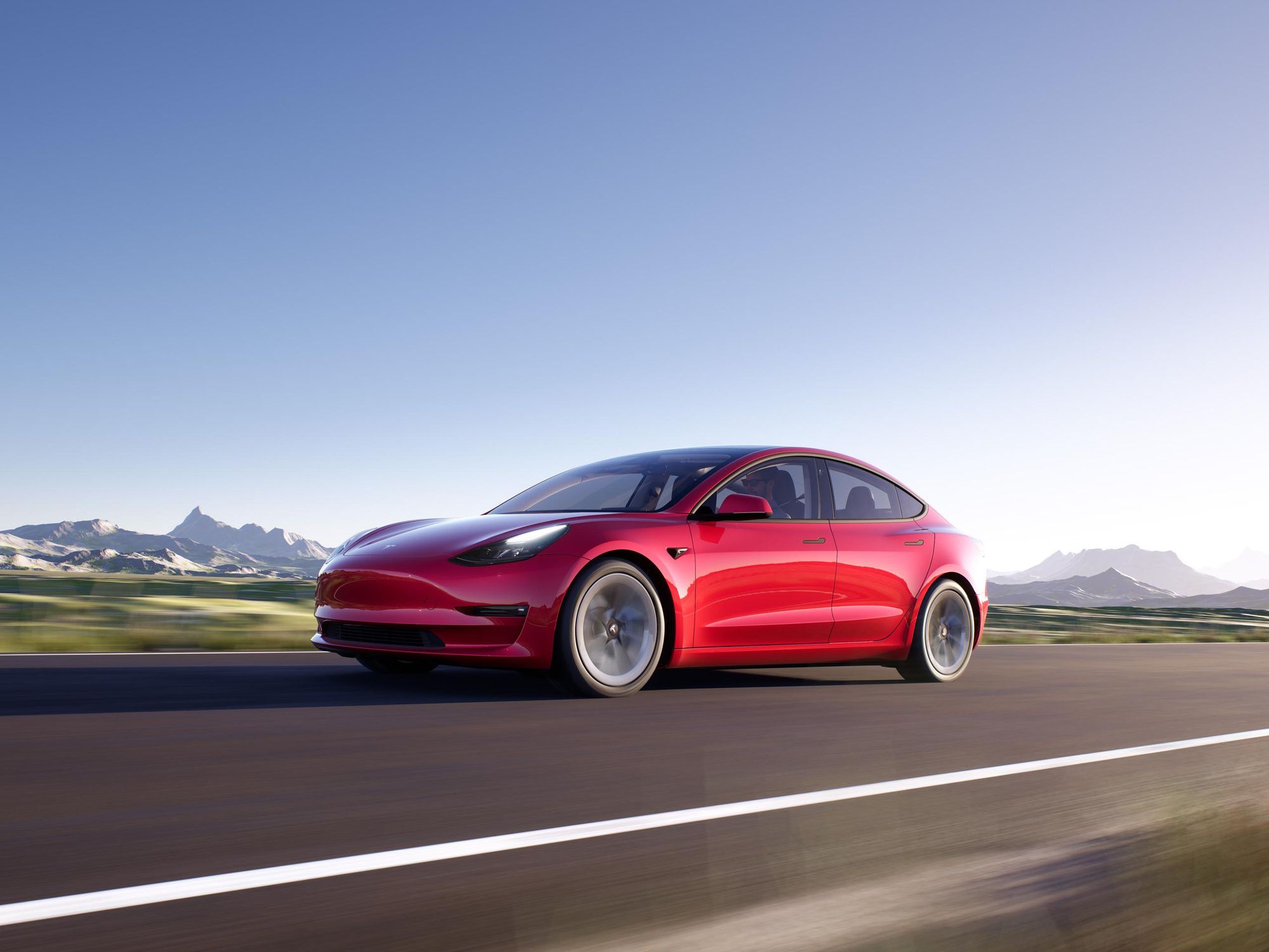 (Tesla)
There's a reason you see so many Model 3s in Austin—they're the most popular electric car for the capital city. The lowest price you can grab the five-seater car for is nearly $47,000, before tax credits, but if you want all-wheel drive, you're looking at an extra $10,000. This Tesla is known for its luxurious interior, sleek body, sizable 15" touchscreen displays, 360-degree cameras, 300+ mile range and ability to accelerate from 1-60 mph in 3.1 seconds.
2. Toyota RAV4 Hybrid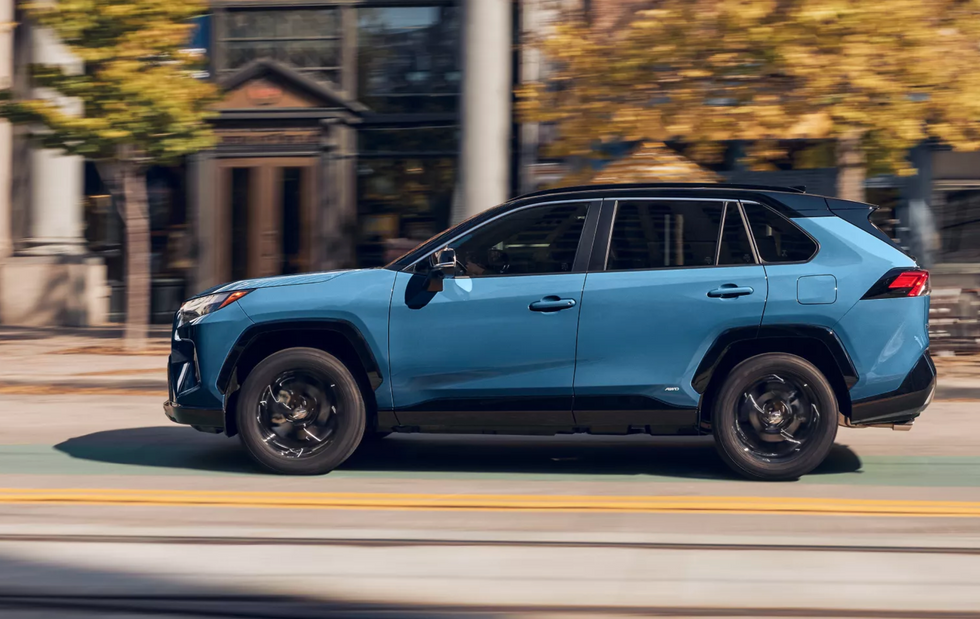 (Toyota)
​A bit more affordable than getting a Tesla, you can cop a hybrid RAV4 starting at $29,575 and experience the benefits of electric and gas all in one. With about 30 miles to the gallon, standard creature comforts like a seven-inch touch screen Bluetooth audio system, heated seat options, 203 horsepower and full electric capabilities, you're bound to see a bunch of these vehicles driving around town.
3. Toyota Prius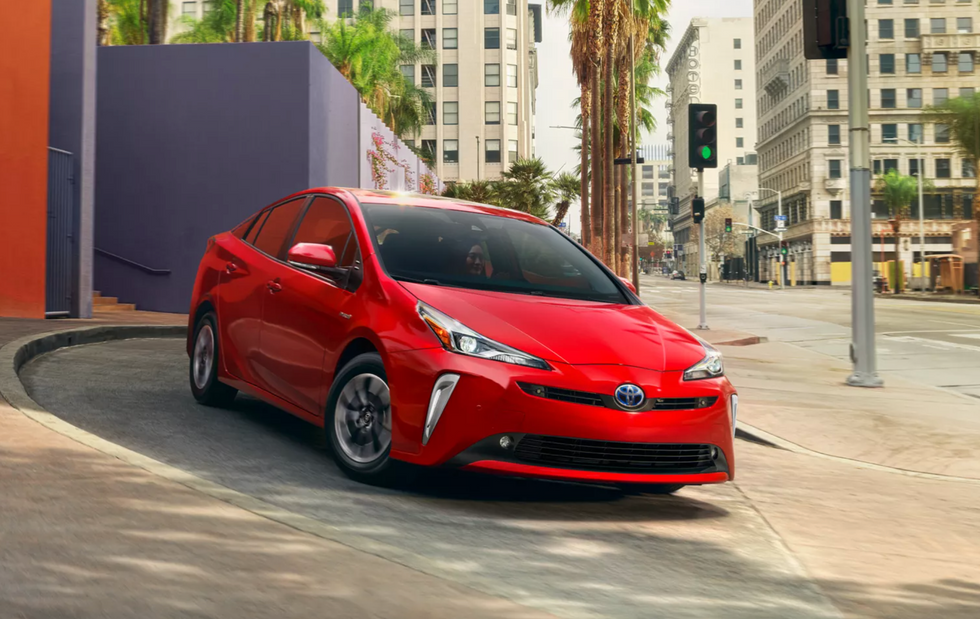 (Toyota)
Arguably the original EV, the Toyota Prius has stood the test of time as one of the most reliable hybrids on the market. Starting at $25,075, Priuses are one of the most affordable alternative fuel options available and can be customized to fit nearly any lifestyle. You can reach a cool 58 miles to the gallon with its 121 horsepower engine, find an AWD option if that suits you will you listen to your favorite tunes on a seven-inch touch screen display.
4. Toyota Camry Hybrid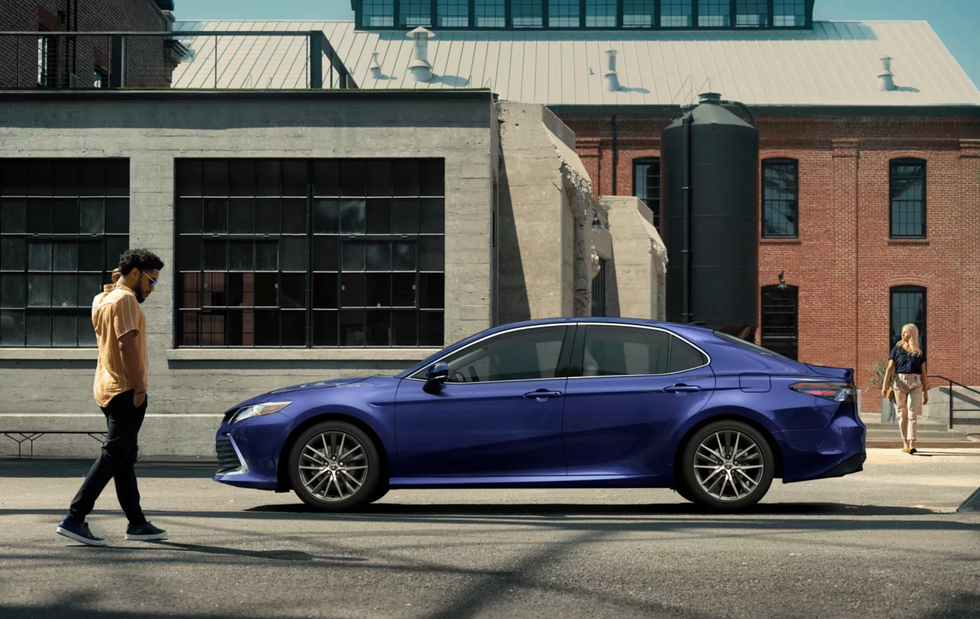 (Toyota)
Similar to its Prius and RAV4 counterparts, the Camry Hybrid has similar options to offer in a classic sedan frame. Starting at $27,980, the Camry can reliably get over 50 mpg, comes standard with a seven-inch touchscreen with the option to upgrade to a nine-inch, has a zippy 208 horsepower engine and ranks as a "Super Ultra-Low Emission Vehicle."
5. Tesla Model Y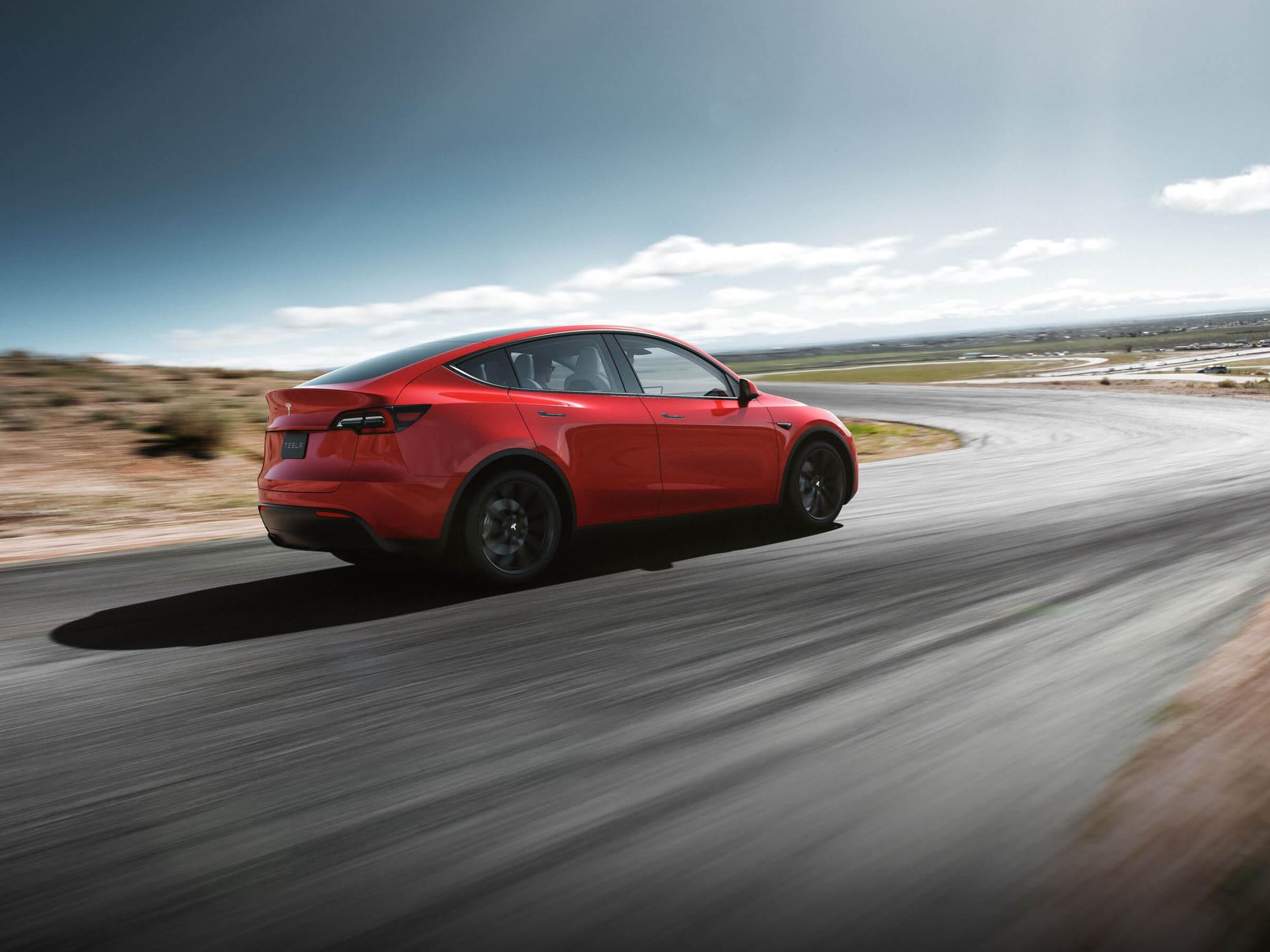 (Tesla)
The more robust cousin to the popular Model 3, the Tesla Model Y makes everything bigger. And they're made at the local Tesla factory.
Carrying over the 300+ range, 15" touchscreen display and the ability to supercharge, the Model Y comes with more diverse options: An add-on third row for up to seven seats, three times more cargo space and a marginally decreased acceleration speed of 0-60 mph in 3.5 seconds. You can only get an AWD version of this car at a starting price of $65,990.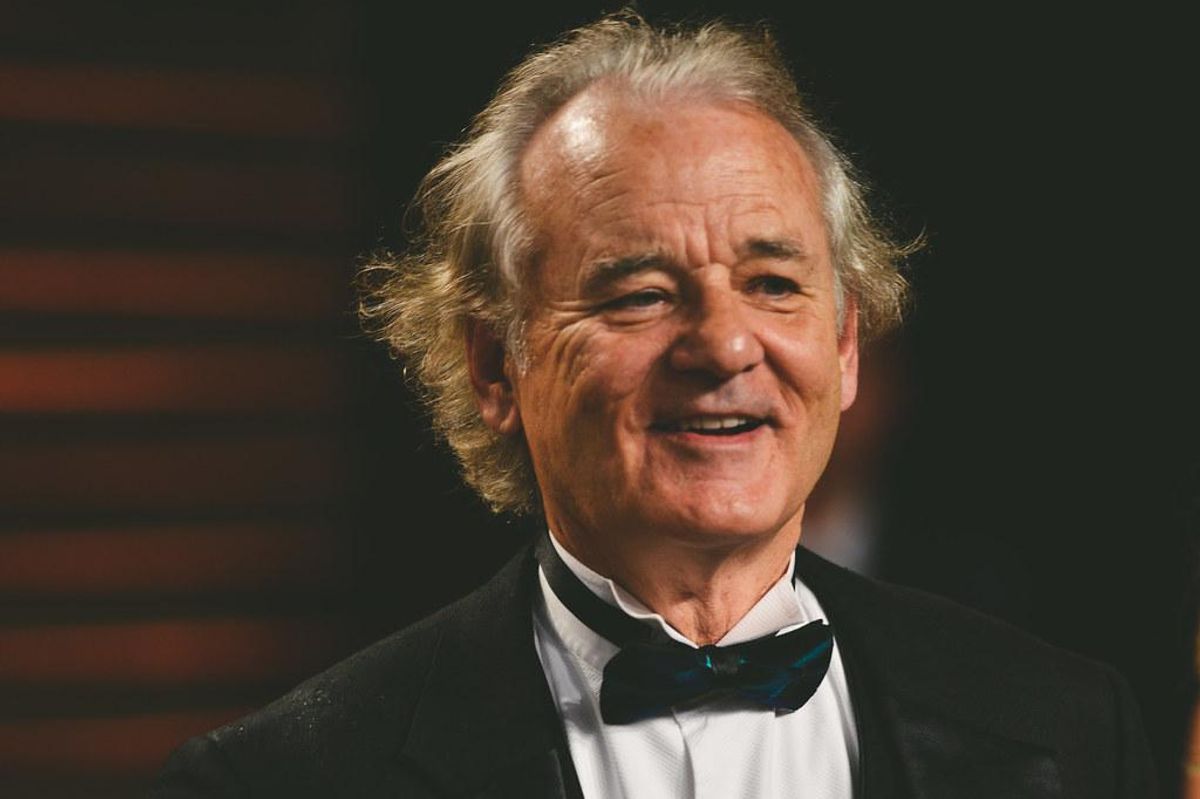 Actor and comedian Bill Murray isn't a huge fan of technology—his cell phone is an eight-year-old Blackberry nicknamed "Bill Urry" because the "M" key is missing—but he's taking on the techie NFT sphere as a new, offscreen, form of storytelling with the release of 1,000 NFTs through Austin streaming company The Chive.
The Chive, in conjunction with startup Project Venkman, is releasing the Official Bill Murray NFT 1,000 this month. Each piece will include artwork by David Grizzle as well as a unique Murray story, from his films to everyday aspects of his life.
"I don't want to film a documentary or write an autobiography," Murray told The Chive before the project was created. "Social media is for the birds. Still, I wish most people would understand how much I like fresh eggs, laid daily."
Purchasers of Murray NFTs can learn about his egg preferences and more with the limited edition NFTs, which are set to mint this month.
Those who aren't looking to open their wallets can also apply to win one: members of The Chive community can apply to become the first to see the "hero image," receive instructions on purchasing the NFTs and automatically qualify to win one themselves here. The winner will be emailed Thursday.