Get connected with our daily update
What do a cosmetology student from Idaho, a DJ from Houston and a Virginian startup CEO have in common?
Like thousands of others, they're part of a swarm of young people who wound up soul-searching in Austin—and as Gen Zers, they're all part of a new generation known for its social media savviness, focus on diversity and social issues and a rejection of traditional workplace norms.
When 22-year-old cosmetology student Trina Peck moved from northern Idaho to north Austin early this year, she had to adjust to more than balmy Texas weather. Formerly a nursing student who spent five years working in the medical industry, Peck made a major lifestyle change when she moved to Austin in search of new opportunities.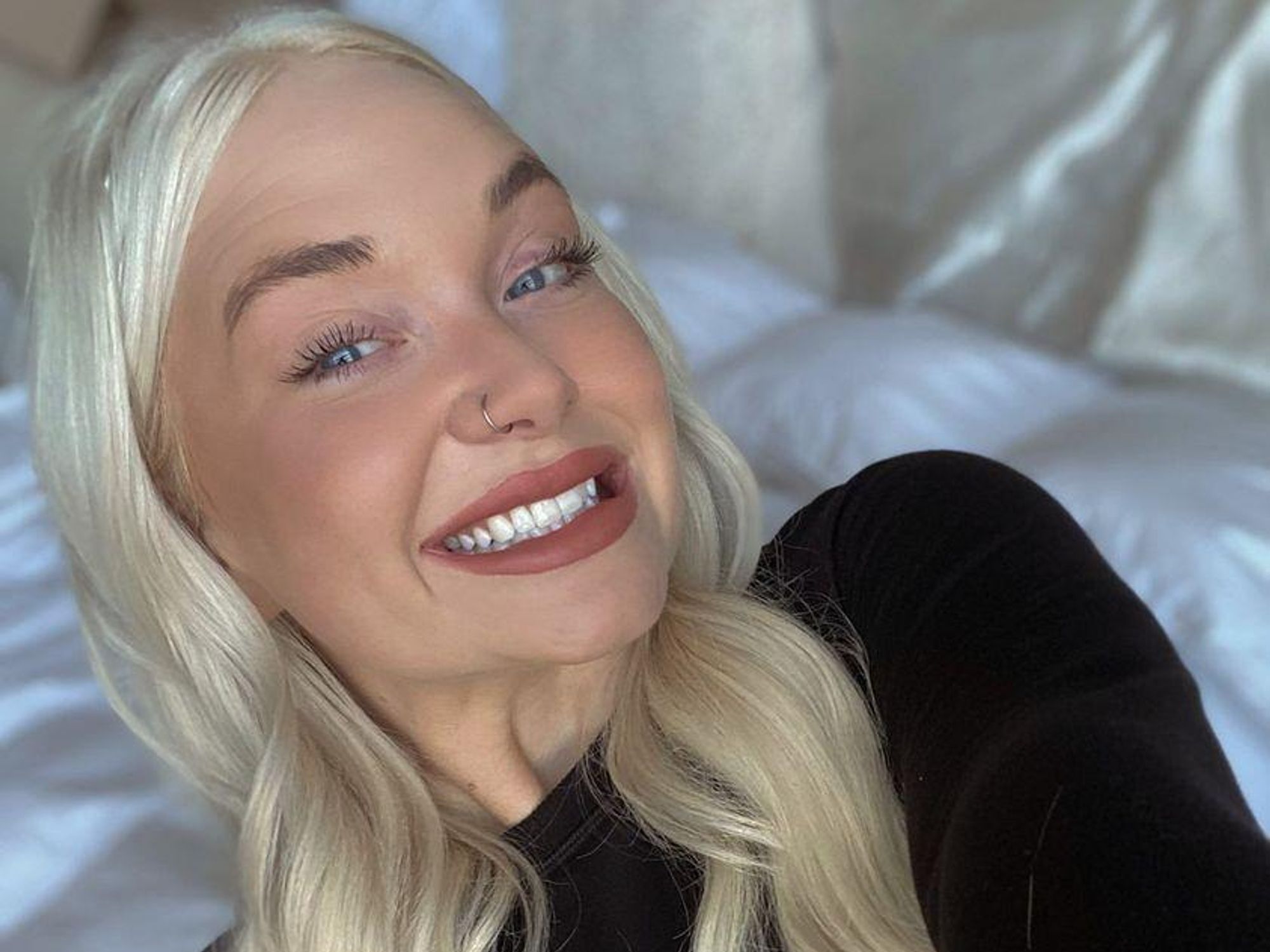 22-year-old cosmetology student Trina Peck quit nursing school and moved to Austin after being burnt out in the medical industry. (Trina Peck)
Peck said she was tired of feeling taken advantage of while working for others and switched to cosmetology. She chose Austin for its reputation as a mecca for young people looking to make connections and create a new life.
"It just felt like no one really cared about you or had your best interest at all," Peck said. "It's just always about making the people at the top more money regardless of how you work (or) what you make. It's just an exhausting feeling and you never really feel appreciated."
She's not alone: many Gen Zers are coming of age during "The Great Resignation," a time when people are collectively quitting their jobs, packing their bags and pursuing their passions at an unprecedented pace. A record 4.4 million Americans quit their jobs in search of better opportunities in September.
Young people also tend to have a growing disdain for corporate hierarchies and the ultrarich, especially as wealth inequality ballooned even further during the pandemic.
Half of those under 30 across the political spectrum now say billionaires are detrimental to the U.S. economy. And a study by Knit, a Gen Z-led Austin startup that collects data on Zoomers, found that nearly half of those surveyed are looking to build their own business—around 10 percentage points higher than any other age group.
Like Peck, who wants to work for herself and open a hair studio of her own, 22-year-old James Ortiz scrapped his corporate future plans for his passion during the COVID pandemic. A graduate of Texas State University, he had just fine-tuned his resume for post-college life when an opportunity arose for him to continue his passion of DJing.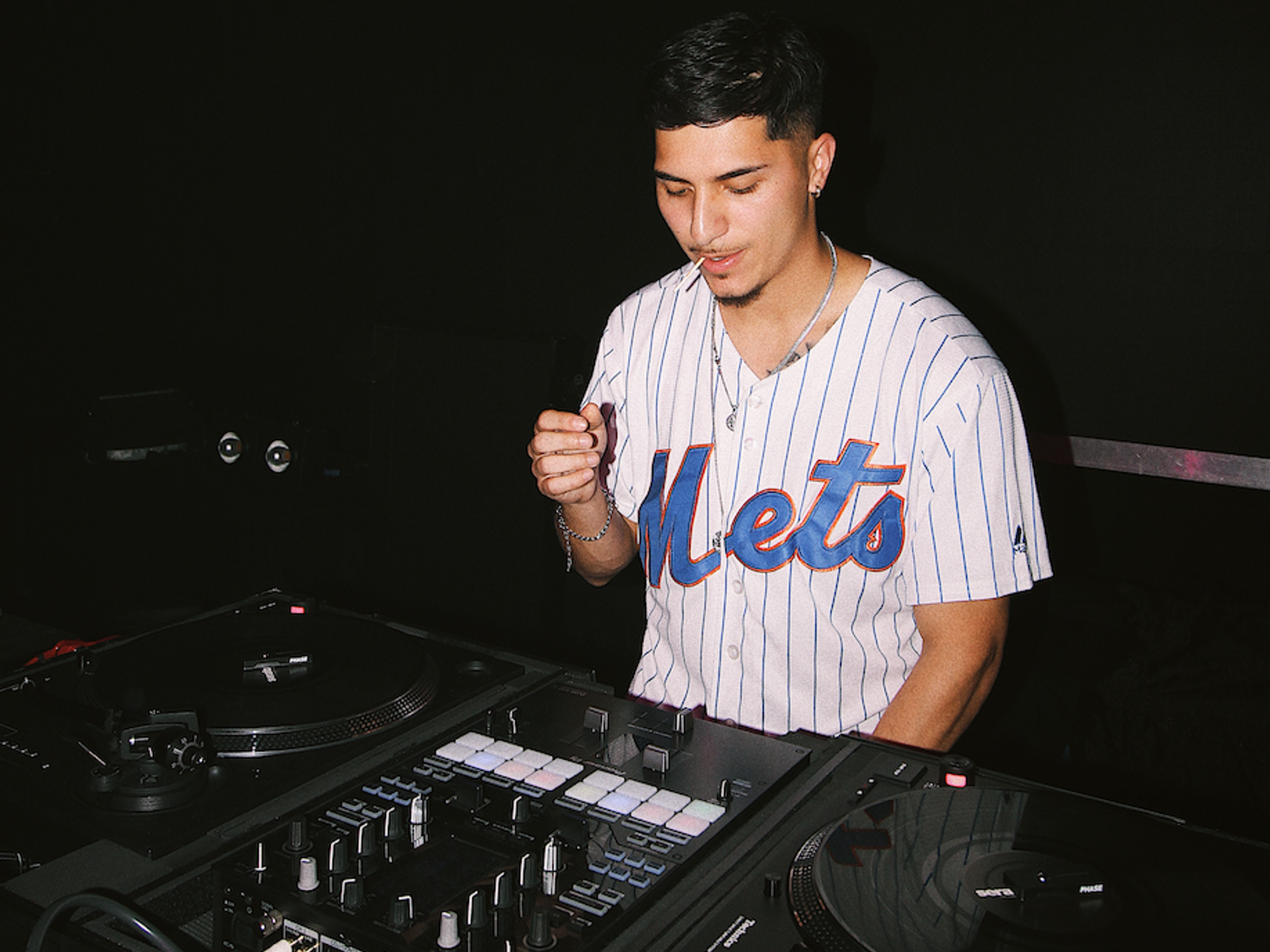 Austin DJ James Ortiz has built a life around his passion for DJing. (James Ortiz)
In college, he'd help popularize Latin Nights at a popular entertainment venue in downtown San Marcos. And now years later, he's getting paid for his Latin-infused mixes as a regular at popular Mexican food hangout Gabriela's.
So far, he's not regretting his decision.
"I would say the nine to five definitely is not for me, and I don't think it ever will be," Ortiz said. "I love music (so) I don't even consider them shifts because I'm just DJing."
Knit CEO Aneesh Dhawan may have the most insight of all into the Gen Z mindset: a Zoomer himself, he moved from Virginia to Austin in 2019 to help Gen Zers connect with social causes while helping companies align with the values of America's future.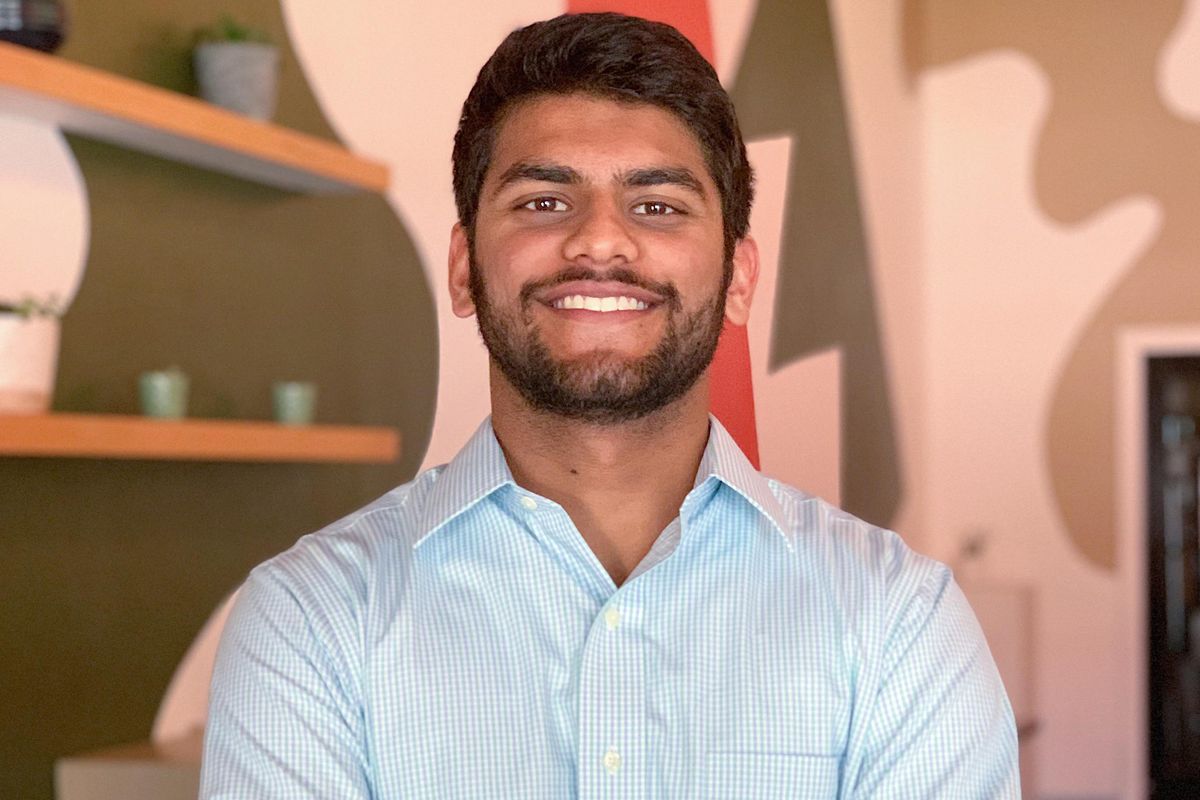 At 23, Aneesh Dhawan is already the CEO of a startup based on Gen Z insights in Austin. (Aneesh Dhawan)
Dhawan said three key factors have shaped the youngest adult generation: growing up during the 2008 recession, being the first generation born in the age of the Internet and entering young adulthood during the COVID pandemic. As the world's first digital natives, Dhawan said it's also easier than ever to build yourself as a brand.
"I think it's a mix of major life events where you kind of see the power of being your own boss (and) having kind of more control over your destiny, especially when things happen that are very much out of your control, like a global pandemic or financial crisis," Dhawan said.
And according to Dhawan, Ortiz and Peck, there's no better place to find your destiny than Austin.
"Gen Z is really a generation of creators and entrepreneurs... we want to build things, we want to create things, whether that's the rise of creators on social media, or entrepreneurs as well," Dhawan said. "And Austin's such a great place to do that. So I think that's definitely one thing that attracts a lot of my generation to the city."
If you turn to astrology to guide your love life, you're not alone. About 45% of people who are looking for their soul connection consider astrological signs when swiping and a new Austin-based app is making it even easier.
Ilios, an Austin-based relationship-building app, lets the stars guide you to your soulmate by filtering out those most compatible to you based on astrology. CEO Melanie Davidson told Austonia they're looking to turn the surface-level world of dating on its head and give Austinites a connection that is more modern.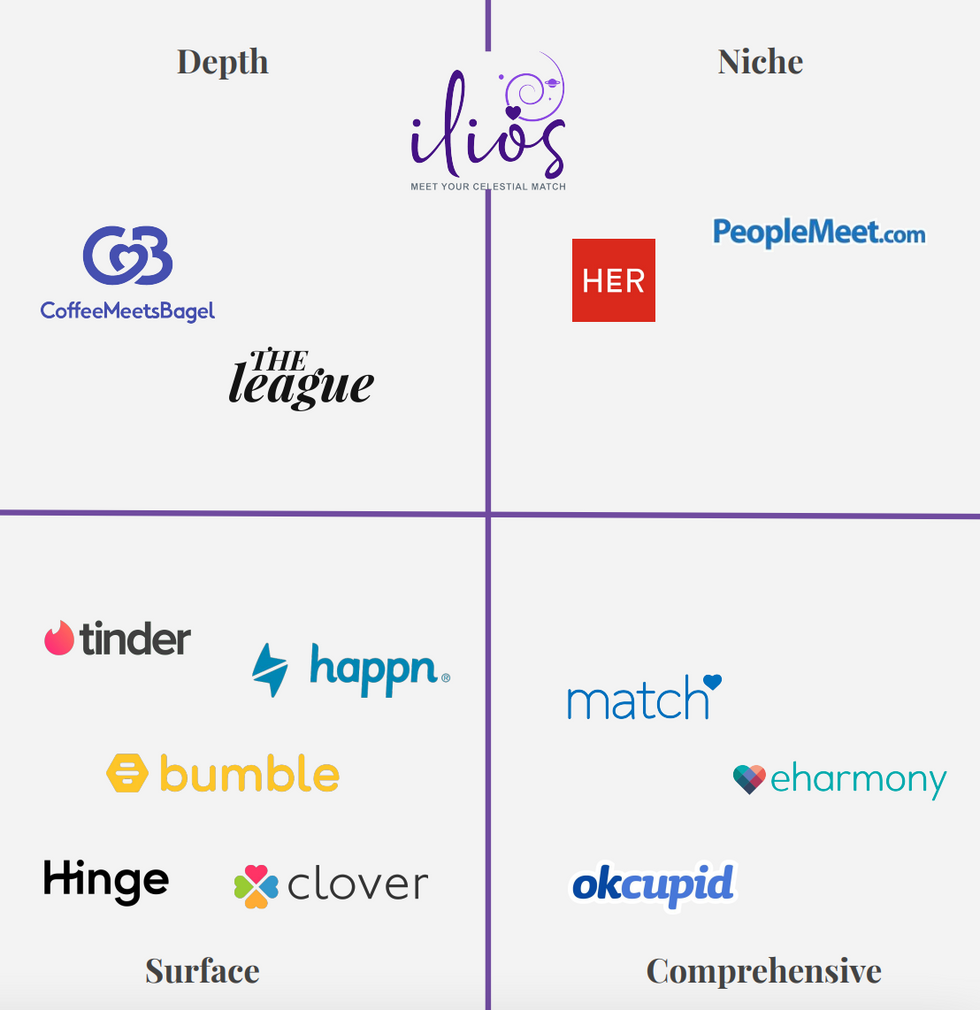 ilios is a niche dating app that hopes to give Austinites a deeper connection. (ilios)
One of the app's most famous profile-holders, former American Idol and The Bachelor contestant Trevor Holmes, has signed on as the Chief Influencer Officer for the app. As the reportedly most-swiped person on Bumble and a swoon-worthy reality TV contestant, Holmes, in his vast dating experience, has said that the first question he gets asked on dates is "What's your sign?"
"We are trying to make it more equitable across gender lines," Davidson said.
The app has a real-life story: When ilios's founder, an Austin man who Davidson said is choosing to remain anonymous, recently went through a divorce, he took to dating apps like Tinder and Bumble to get back out there. Although many of the profiles mention astrological signs, it didn't take into account star sign compatibility the way he wanted it to.
Ilios uses the traditional swipe left and right method on profiles, but what sets it apart is the prominent display of Western (the astrological signs used to read horoscopes, e.g. Aries), Eastern (the Chinese zodiac, e.g. year of the ox) and Vedic (the Hindu reading of stars) astrology signs. Those on the app can swipe based on a compatibility score that focuses on signs and lifestyle choices—think politics, religion, family aspirations—from zero-100.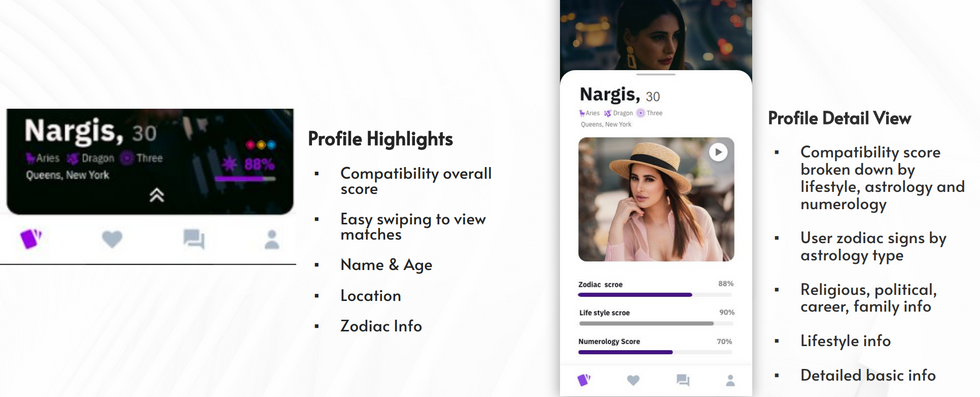 Your Western and Eastern Zodiac are the main factors on the app. (ilios)
"It's really helping surface compatibility and then sort of taking dating to the next evolution," Davidson said. "We're staying modern about how people identify and things of that nature. I love that aspect of it."
On ilios, the days of having to surrender your phone to your friends for them to scroll through your matches are over. The app has a matchmaker function, which is a friend's account that connects to your own, allowing those closest to you to swipe on your behalf and recommend matches.
"I always seek my friends' help and advice and the only way I can do that today is if I relinquish my phone entirely," Davidson said. "It's another fun way for people to engage. You don't have to be single to be utilizing the app, you can certainly do it on behalf of a friend."
And you can use the app to find friends if that's your prerogative by adjusting your settings to "social connection." Austin is currently the only city with full ilios capabilities, so locals can be the first to join the few thousand who are already swiping. Ilios has plans to expand to Denver, New York City, Los Angeles and Chicago in the near future.
"We specifically chose Austin to launch our app because it's the perfect city for it," Davidson said. "Austinites, in our experience, are super fun and open to new and different ideas, experiences and ways of thinking. We think any Austinites looking for a match beyond the superficial swipe will love ilios."
Though the app is currently available in the app store, it will be officially launched at 6 p.m. on Friday at EastSide Tavern. The event will be open to the public, with three former Bachelor contestants attending, and only requires you to show your profile to attend.
Enjoying Austonia? Signup for our newsletter to get daily Austin news, straight to your morning inbox!
Austin's tech scene continues to make headlines, especially as the "boomtown" sees Silicon Valley strongholds relocate to the city. But will the sometimes-toxic "tech bro" scene—one which has historically intentionally worked to leave out women and minorities—come as a package deal?
In October, as the billionaire space race raged on, the Washington Post found that Jeff Bezos' Blue Origin may be losing traction at least partially due to an "authoritarian bro culture" that frustrated many employees. As the news on the article was released, Bezos tweeted a former critical piece of Amazon and said "don't let anybody tell you who you are."
Austin-based Tesla and SpaceX CEO Elon Musk replied with a silver medal emoji—but he and his companies haven't been immune to criticism either. Tesla has been called out for racism and sexism in the workplace.
Has that trickled into Austin's tech scene?
For decades, women have made up a majority of those pursuing college degrees, and by 2019, it paid off—more college-educated women are now in the workforce than college-educated men, and Black women specifically are pursuing degrees at a higher rate than other groups. But there has been uneven progress in certain industries, especially tech and STEM fields, and equal pay still remains an issue.
Austin engineer Tiffany Tillett made the move from Silicon Valley six years ago after graduating from Stanford and spending a few years there. A Black woman, Tillett often found that she was the only Black person—male or female—on teams of up to a few hundred employees.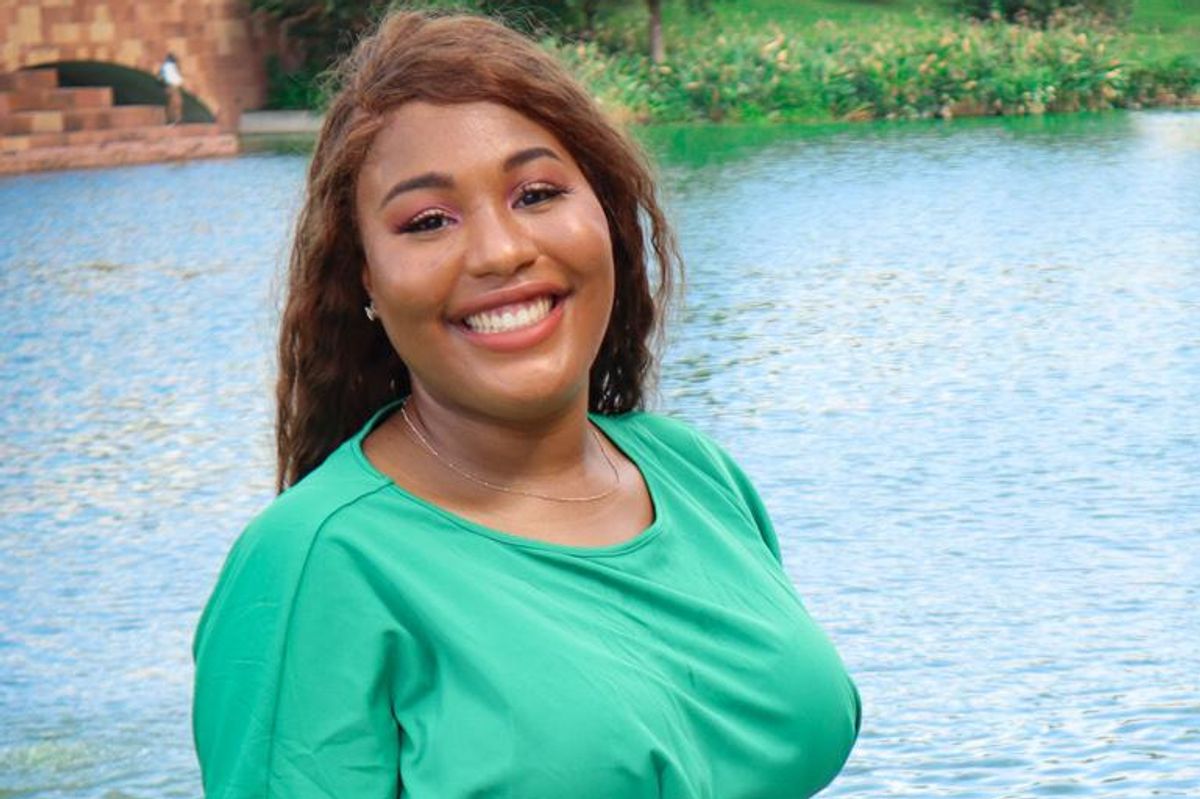 Tiffany Tillett has been an engineer in Austin for six years. (Tiffany Tillett)
In Austin, she found that her teams are a bit more diverse, something she thinks may be related to a younger workforce. But she says it's far from balanced. She learned to cope fairly early ever since she was one of the only Black women in the room in her Honors classes at a majority-white high school in Houston, but even still, feeling isolated and enduring minor comments in the workplace can take a toll.
"I have overheard comments about 'diversity hires' from people which are definitely disconcerting. It made me wonder if that's how they saw me, but I never heard any of these comments from anyone in a leadership role, so I don't believe it actually impacted my career," Tillett said.
Penney Stanch, an industrial hygienist who has been in the workplace for over 30 years, says she has seen her fair share of sexism in the workplace. A former NASA employee, Stanch now works for a female-owned engineering firm in Austin.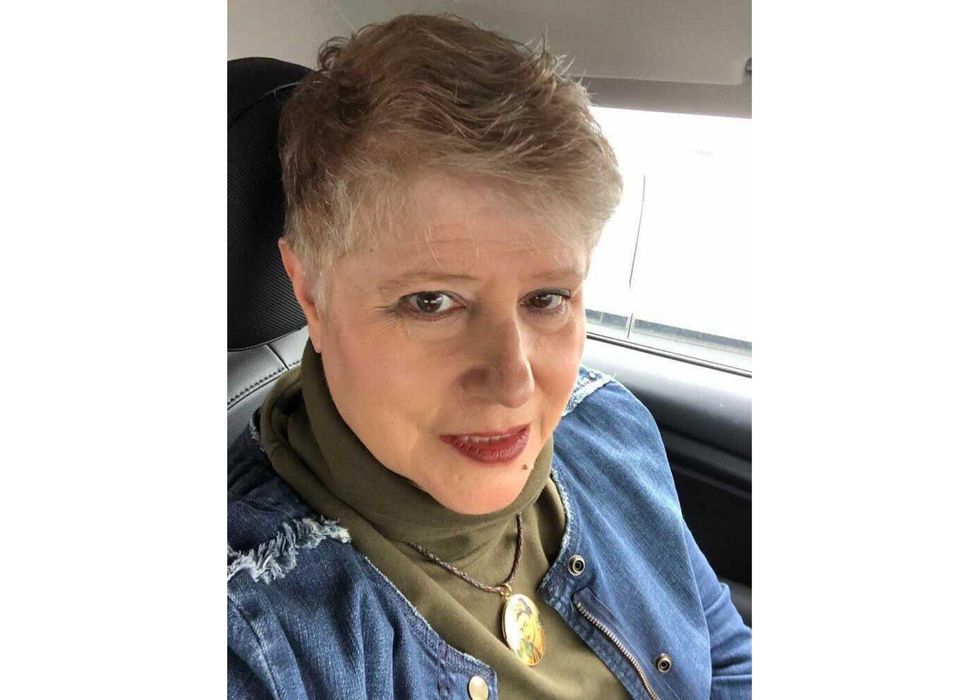 Austin industrial hygienist Penney Stanch worked at NASA before trransferring to Austin. (Penney Stanch)
Stanch said the STEM industry has come a long way since women made up just 8% of the field in 1970. She thought that equity would've long been achieved by now, but women still just make up 27% of the STEM field despite representing 48% of the workforce, and Stanch said that a new issue has arisen as some men become resentful with women slowly trickling into leadership roles.
"(At NASA,) my division chief and branch manager were both female, but my direct lead was male and he was complaining... about all the women above him, and I said 'Spoken like a true white guy," Stanch said.
Stanch's two children followed in her footsteps into tech, and the Stanch family has had no complaints so far of the Austin tech scene. But Stanch worries that Silicon Valley's bro culture could partially revert the industry.
"I worry about the influence of the Silicon Valley bringing that tech bro influence here because I think they're the last bastion of that (culture)," Stanch said.
Both Stanch and Tillett said it'll be a while before equity is achieved in STEM, something Tillett attributes to extensive work hours, tech centers in areas with high costs of living and lack of accommodations for things like parental leave.
But some community groups are working to curb these issues. Austin Women in Technology, a nonprofit that has existed for over 25 years, has monthly events to help build a community that reflects a "connective city" like Austin, according to President Heather Trumpfheller.
Heather Trumpfheller is the President of the nonprofit, Austin Women in Technology. (Heather Trumpfheller)
"I think things like AWT push women to get out of their comfort zone, make connections that could help push their career, find mentors and mentor others, and help with that impostor syndrome," Trumpfheller said.
With safe spaces like Austin Women in Technology and Sista Circle: Black Women in Tech, which Tillett is a part of, people can build relationships, vent about common issues and build each other up. And despite pervasive industry issues, Trumpfheller said she hopes Austin can become a bright spot for all in the tech and STEM industries.
"I think that is one of the great things about Austin is that we are so gender fluid and the city is more progressive and liberal in that aspect," Trumpfheller said. "It's a very pay-it-forward city, and so I think that trumps gender or anything else. It's more like, 'I see myself in you from 10 years ago and I want to help you succeed.'"