Get connected with our daily update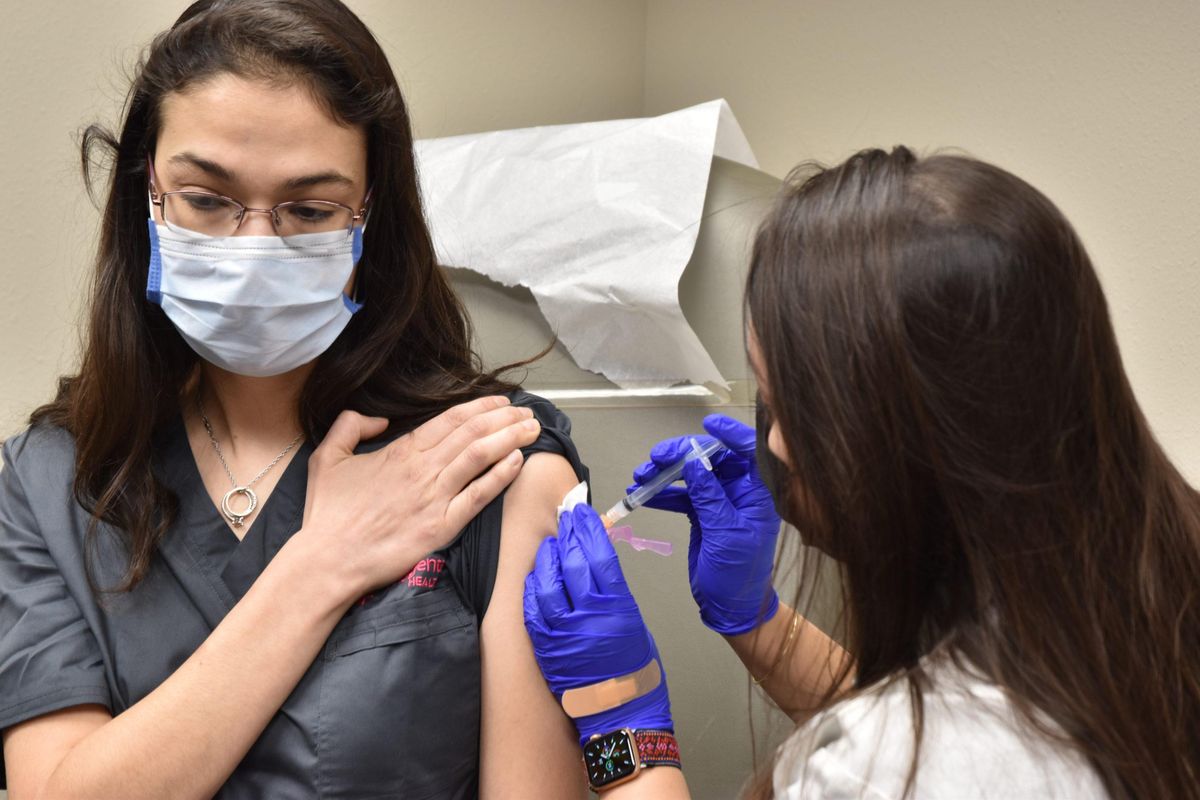 Since the state of Texas expanded vaccine eligibility to include residents 16 and older in late March, many Austin families may be on the hunt for an appointment for their younger members.
The Pfizer vaccine is available to people 16 and older and the Moderna one is available to those 18 and older, according to the Centers for Disease Control and Prevention. The Johnson & Johnson vaccine, which is not being distributed due to concerns about a possible blood clot link, is authorized for people 18 and older.
Some providers only have Moderna doses to offer or are limiting appointments to residents 18 and older or existing patient networks. But others are vaccinating 16- and 17-year-olds, including the following:
Austin Regional Clinic offers Pfizer vaccine appointments to people 16 and older at various locations, including in Kyle, Dripping Springs, Far West, Georgetown, Hutto, Quarry Lake, Round Rock, South First and Wilson Parke. Existing patients with an account can schedule an appointment here. Anyone else can call 866-453-4525 to speak with a scheduler.
Baylor Scott & White is vaccinating people 16 and older as of Wednesday. To make an appointment call 844-279-8222.
The Central Texas Vaccine Collaborative is offering vaccine appointments to people 16 and older at its weekend drive-thru clinic at the Circuit of the Americas. Appointments can be scheduled here.
Curative offers Pfizer vaccine appointments to people 16 and older at both its Dell Diamond and Georgetown ISD drive-thru sites. Dell Diamond has more than 4,000 available slots on Wednesday and Thursday, and GISD has 250 for Thursday. Dell Diamond appointments can be scheduled here, and GISD appointments here.
CVS Pharmacy offers Pfizer vaccine appointments to people 16 and older. Select locations in the Austin area had availability as of Wednesday morning. Appointments can be scheduled here.
H-E-B Pharmacy offers Pfizer vaccine appointments to people 16 and older. Select locations within a 25-mile radius of Austin had open slots as of Wednesday morning. Appointments can be scheduled here.
The University of Texas at Austin, one of two hub providers in Travis County, is offering vaccine appointments and walk-up availability on a limited basis to people 16 and older. Those interested can fill out the vaccination request form here for an appointment or visit Gregory Gym on Monday through Friday from 9-11:30 a.m. and from 1:30-3 p.m. Sixteen- and 17-year-olds must have a parent or guardian sign this minor consent form and bring it with them to their appointment.
Walmart and Sam's Club locations offer vaccine appointments to Texas residents 16 and older and currency has availability at some Austin area stores. Appointments can be scheduled here.
Both Pfizer and Moderna are in the midst of clinical trials to determine whether their COVID vaccines are safe and effective for children as young as 6 months.
Public health experts stress that vaccinating children will be critical to achieving herd immunity and ending the pandemic. Austin-Travis County Interim Health Authority Dr. Mark Escott estimates that nearly 40% of the local population—some 500,000 people—remains vulnerable to COVID, either because they are unvaccinated or have not developed natural immunity. Around half of that vulnerable population is children under 16 who are not yet eligible for the vaccine.
Escott encouraged teenagers who can access the vaccine to do so. "Those individuals who are 16 or 17 years old, go get a Pfizer vaccine," he told local elected officials Tuesday. "The faster we can get shots in arms, the faster we can progress towards herd immunity and normalcy."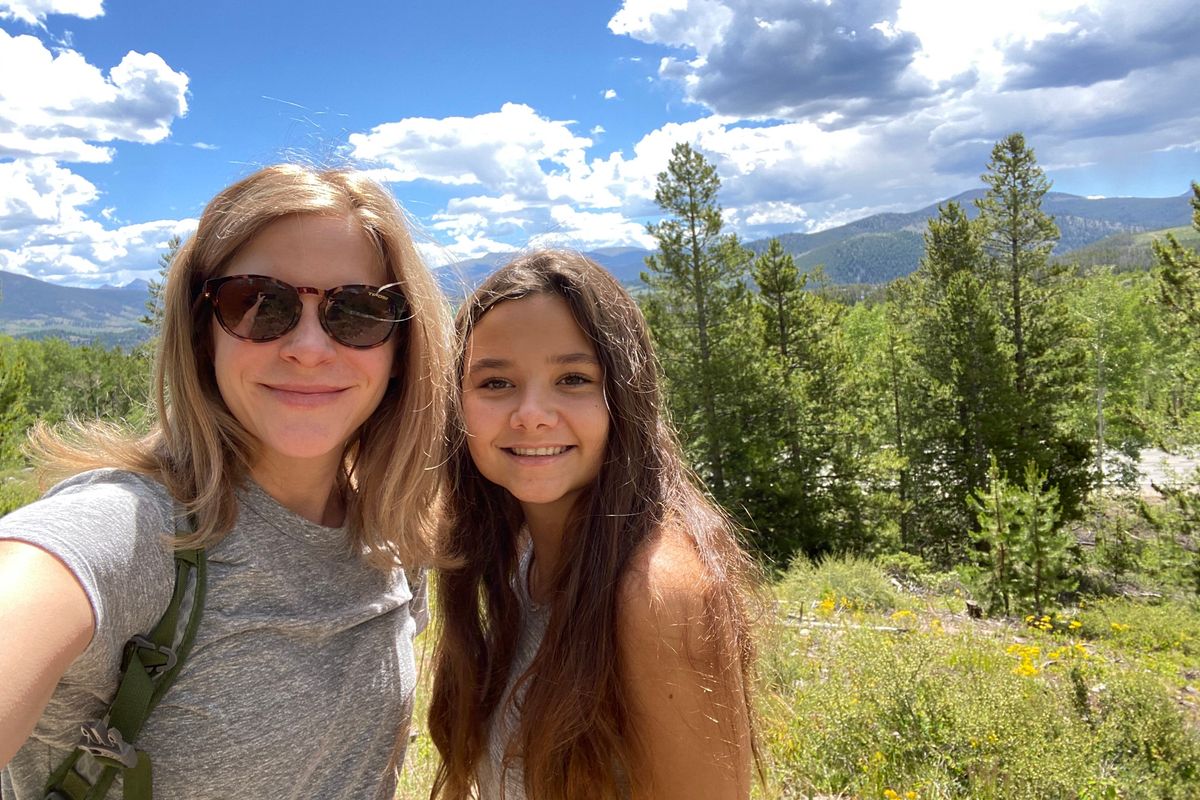 (Kate Volti)
Back when being a freshman in high school meant noisy hallways teeming with teenagers and weekends overflowing with dances and games and first dates, Cassidy Miller, 14, had things to look forward to in ninth grade.
But now, as Travis County schools delay opening and attempt to keep the coronavirus from spreading, Cassidy imagines high school to be a warped version of the all-American experience she excitedly anticipated.
Masks on everyone, isolated lunches, Plexiglass dividers, fear of the virus. No pep rallies, no fun.
Cassidy wants to go anyway.
"It's hard not knowing what you're missing out on and feeling like you're not a part of something," she said. "I miss all my friends, a lot."
Weighing isolation against risk
Teenagers and young adults are believed to spread the illness more easily than their younger counterparts, but there are also compelling arguments suggesting the emotional and academic costs of online-only classes could be disproportionately high for older kids.
And so for their parents, the decision on whether to let them go to high school in person or keep them home for online classes is fraught with contradictions.
Pitting academic success and their own mental health against the risk of exposing themselves and their families, older students are in a lose-lose scenario.
"It's such an unnatural and unfair situation to put young people in," said Kate Volti, Cassidy's stepmom, who wants to see a better pandemic situation before she feels comfortable with Cassidy returning in person.
Outside the social aspect, Cassidy also says she needs a collaborative classroom and plenty of structure in order to do well in her classes, which she said was lacking in the spring when classes were online.
Ariela Choiniere, a 16-year-old Austin junior in the marching band, is willing to go online because she believes school isn't safe enough yet—but she's also hoping to find a way to get around it a little bit.
"If there's one day where band says I have to be there, I'm pretty sure [the administration] won't mind if I'm there in school for that day," said Ariela, who faced challenges with the online technology last semester, in part because of her dyslexia.
Considering other kids
Some households also have the complicating factor of younger siblings.
Volti and her husband, Mike, plan to avoid day care and in-person school for their younger son and daughter, ages 8 and 3.
But their learning "pods"—in which a handful of families come to a quarantine agreement and agree to only socialize and learn with each other—would only remain an option if Cassidy doesn't attend school in person, because the other families say they worry about her being exposed and then putting them at risk, Volti said.
"I totally get it. Nobody's doing anything that's wrong or illogical," Volti said. "But it's a really tough situation where it feels like the best interests of one kid is sort of at odds with the best interests of another kid."
Then there's the disconcerting notion of a high school experience—Cassidy calls it "scary"—that will look very different from what students are hoping to recapture by going back in person right now.
"High school and the social dynamics of high school are ingrained in the fabric of our society. We're fascinated, we cling to it. And that's just been turned on its head," Volti said. "Since we can't achieve normal, is the benefit of what is left of that experience really worth the risk?"
Want to read more stories like this one? Start every day with a quick look at what's happening in Austin. Sign up for Austonia.com's free daily morning email.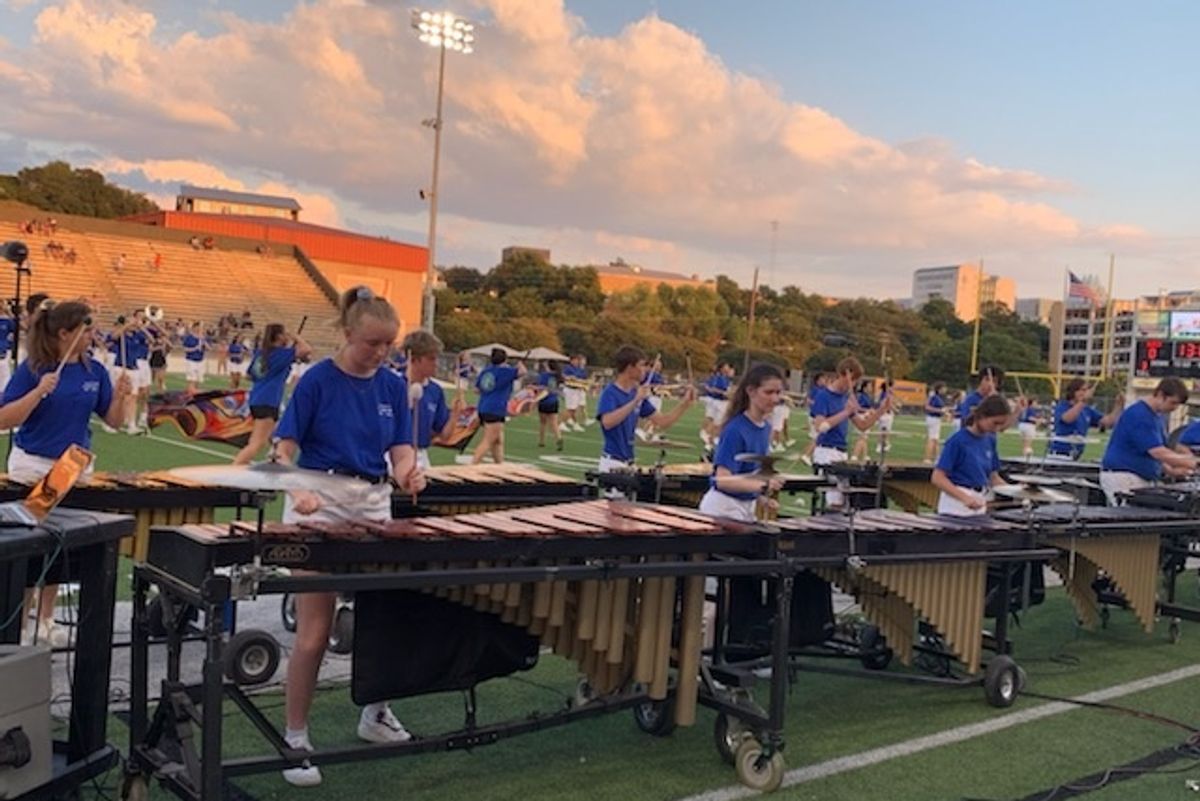 (Ariela Choiniere)
Ariela Choiniere, a 16-year-old rising senior at Austin ISD's McCallum High School in Brentwood, is unsure how her summer will unfold.
Her ACT prep course and marching band practices are now online, where there is sometimes a lag or audio trouble due to a metronome. She is also scheduled to begin an internship later this month and is trying to find a workstation at home. "I don't want to look too childish," she said.
Choiniere hasn't received much guidance about her internship or band camp, which is supposed to start in late July. Recently, AISD sent out a survey that asked students what would make them comfortable enough to return to school. "From that, I get that they might now know what's happening," she said.
Such uncertainty weighs heavily on teenagers, who face unique challenges as a result of the pandemic. They are developmentally hard-wired to socialize, which is difficult in an era of distancing, and they may feel robbed of once-in-a-lifetime experiences, such as prom and graduation.
"We definitely have seen a shift since the pandemic started," said Kimberly Eerkes, mental health coordinator for AISD.
Eerkes leads a team of 16 licensed mental health professionals, who make up part of the school district's diverse support programs. While demand is up across the board, there are particular hardships among teens.
"They are moving from dependence on their family to dependence on their friends," Eerkes said. "And so the isolation that has come with the pandemic has definitely had an impact."
Choiniere said she has two close friends at school with whom she typically interacts during band practice. Without that physical interaction, she feels disconnected from them. "The amount that I know about my friends is very little," she said.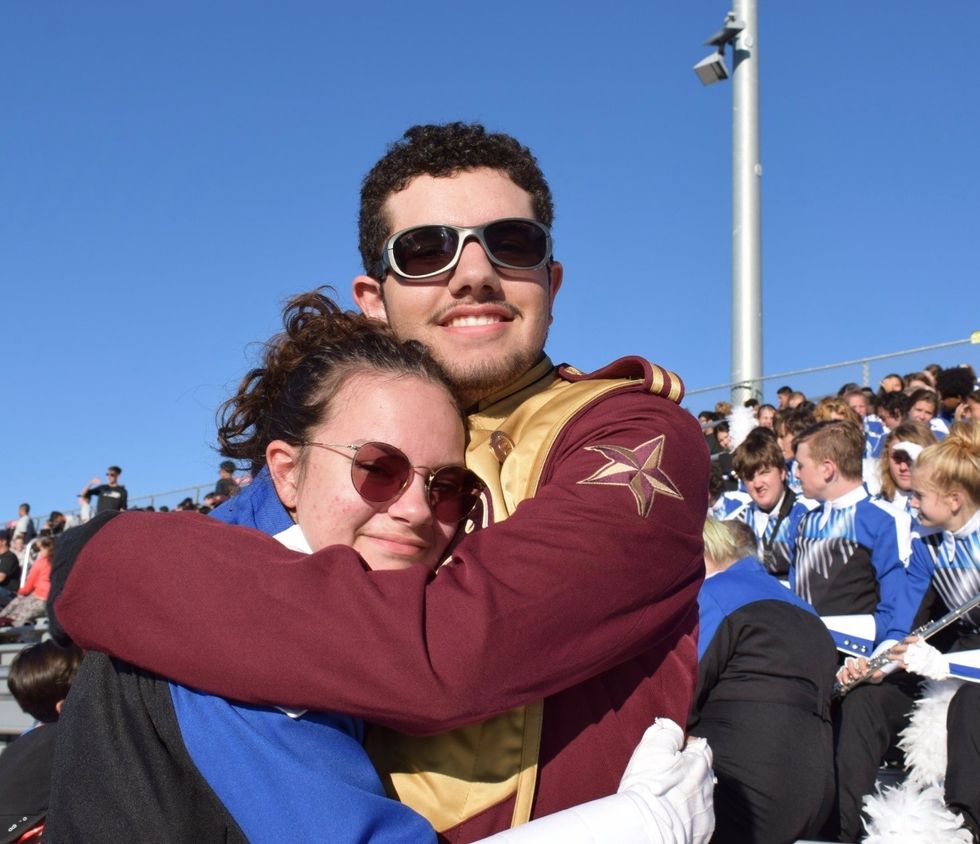 Ariela Choiniere said that without school, she is largely disconnected from her friends.
(Ariela Choiniere)
For others, it can be more distressing, worsening pre-existing mental health symptoms or leading to disagreements with their parents.
"What is happening now is that, as is always the case with teenagers, different families have different rules," said Dr. Lisa Damour, a psychologist, New York Times columnist and CBS News contributor.
One family may strictly observe quarantine, while another may take a laxer approach, which can leave teens feeling left out or socially on unsteady ground. This may compound other anxieties, such a fear about contracting the coronavirus or feeling robbed of once-in-a-lifetime experiences.
"Not having a prom, not having a graduation where you walk across the stage, not having those kinds of classic mile markers have been really challenging for students," said Laura Rifkin Banks, director of program development for Vida Clinic, which provides mental health services to individual clients as well as to school districts, including AISD. "There's just a lot of loss."
Framing this period as a bonding experience has been helpful for some of Banks' teenage clients. "You're not going to be the only person going into your freshman year of college having had this experience your senior year," she'll say to them, which she said has been well-received.
Parents are also seeking out counseling for teens, which is perhaps more available than ever due to the rapid expansion of teletherapy.
Banks has found that teenagers are especially well suited to the medium. "I've heard anecdotally from some therapists who said clients are like, 'No, I think I'm really sharing some things with you sooner than I probably would have meeting in person,'" she said.
Despite the pandemic, connecting with clients is very possible—and many are reaching out. While Eerkes' 16-person team typically breaks for the summer, six of them are still working to meet demand.
"It's not like the need disappears when school ends," she said. "That's not the way it works."