Get connected with our daily update
Austin's food scene going above and beyond the restaurant doors, as Season 18 of Bravo's "Top Chef" welcomes three Texas chefs—all of whom have cooked in Austin—to the kitchen.
The new season, set to air on April 1, takes place in Portland, Oregon. The competition will pit 15 chefs from all over the country against each other for the crown, with a 20% chance of a Texan taking home the gold.
So what does Texas have to offer?
The only current Austinite on the list, former Comedor executive chef Gabe Erales was let go from the Mexican restaurant for "repeated violations of (restaurant) policies and for behavior in conflict with our values" in December. Erales was with the restaurant since it opened in April 2019, winning "Best New Restaurant" from Texas Monthly, Esquire Magazine and Austin Monthly while under his direction.

A native of El Paso, Erales said he has been heavily influenced by his family's Mexican heritage and draws inspiration from having worked in both Mexico City, Mexico and Copenhagen, Denmark, in his Top Chef bio.
Erales has worked all over Austin, from Dai Due Taqueria (closed due to the pandemic), Fonda San Miguel, La Condesa, and Geraldine's. More recently, he is working on a new restaurant concept that he "hopes to announce soon."
Though Dawn Burrell no longer calls Austin home, the now-Houston chef is a jack of all trades. Outside competing for the USA's Track & Field team during the Summer 2000 Olympics, Burrell is a 2020 James Beard semi-finalist and has worked for major chefs like Monica Pope and Tom Aiken.

Burrell hopped from Houston's Uchi before moving to Austin's hugely popular Uchiko as a sous chef. Burrell now leads the kitchen at Houston restaurant Kulture, but she has since announced her next stage is working on a new restaurant dedicated to "Afro-Asian flavors" alongside Lucille's chef-owner Chris Williams.
Prior to serving food at Rosalie Italian Soul in Houston, Sasha Grumman spent a year in Austin as the chef de cuisine at Launderette, a gourmet New American restaurant converted from a laundromat-gas station.

Grumman recently started a focaccia, or Italian bread, business that she hopes to take national.
Season 18 will welcome back judges Padma Lakshmi, Tom Colicchio and Gail Simmons, along with a host of Top Chef alumni, who will watch the chefs compete through 15 weeks of challenges.
The new season will celebrate food in Portland, even including a cameo from "Portlandia" stars Fred Amisen and Carrie Brownstein, and challenge chefs to feed frontline workers, perfect their surf and turf and create Portland-famous Pan-African cuisine.
More on TV: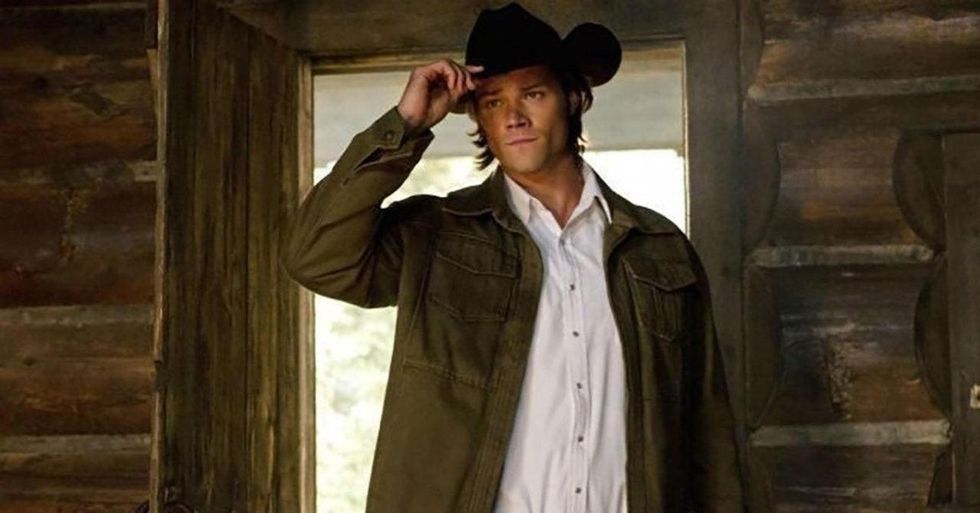 "Walker" reboot renewed for season 2
(The CW)
More filming of "Supernatural" star Jared Padalecki can be expected to happen in Austin as The CW's "Walker" is back and kicking in high gear with the renewal of season two.
The reboot of popular 90's crime series "Walker, Texas Ranger" took the world by storm with its premiere having The CW's highest viewership in over two years. With viewership so high, it is no surprise that the series has been renewed for season two.
"Walker" began filming in Austin this past October after the Austin City Council approved the incentive agreement which allows filming of the series in town until April 2021. The series has since released two episodes with five total in season one.
In the series, Padalecki plays the role of Cordell Walker, a widower and veteran Texas Ranger with two children who moves to Austin after working undercover. The series follows Walker as he reconnects with his family while investigating the suspicious death of his wife, played by Padalecki's off-camera wife, Genevieve Padalecki.
Couldn't be prouder to announce we've been picked up for our 2nd season today! Grateful for the support from our fr… https://t.co/FjOMnUzElM

— Jared Padalecki (@Jared Padalecki)1612393620.0
"[I am] Grateful for the support from our friends at The CW, our crew, cast & most especially y'all for the tremendous support," Padelecki tweeted on Wednesday afternoon after the announcement of the season two renewal.

Padalecki, who is no stranger to Texas love, is a native to San Antonio and an Austin resident. Padalecki and his family have been frequently spotted around town, from the Austin City Limits music festival to 6th Street.
"Walker" airs on The CW channel at 7 p.m. Thursdays, so saddle up and enjoy the last three episodes of season one.
(Fantastic Fest/Flickr)
Austin is hitting the small screen for a new Fox Entertainment comedy series based on the popular Texas Monthly column, "The Texanist," starring big-name actor Thomas Haden Church.
A column with the answers to any and all questions about Texas, "The Texanist" has been written by Dave Courtney since 2007. Texas Monthly called the series a "fairly-faithful adaptation" of the column with one change: Haden will play a radio show host.
The Texanist himself confirmed the news on his Twitter.
The day is off to a great start. https://t.co/Hj79TmmWH7

— The Texanist (@The Texanist)1603809106.0
Haden, who starred in the popular TV series "Wings," will play Dave, an opinionated Texan grappling with the ever-changing Austin landscape, giving out advice where he can.

Though he was born in California, Church is a Texas man. Church, who will produce the show in addition to playing the lead, has lived all over Texas—Laredo, El Paso, Dallas, Fort Worth and he even owns a ranch outside of Kerrville—and graduated from the University of North Texas.
Texas Monthly will have some say in the show—Courtney will play a producing role on the show, alongside fellow Texas Monthly Executive Editor Megan Creydt and Texas Monthly President Scott Brown.
The show is in the early stages of development and has not revealed a release date.
(Magnolia Network/Instagram)
"Fixer Upper" stars Chip and Joanna Gaines are casting Season Six of their beloved Waco-based home-improvement show, slated to return to your screens on their new cable channel, Magnolia Network, early next year.
News of the popular show's return to the screen comes after a two-year hiatus, with Season Five ending in April 2018. Magnolia Network will be replacing Discovery's DIY Network and is set to launch early 2021.
Want to know if your home qualifies for a Fixer Upper treatment? For starters, you need to own your home (or be in the closing stages of it) within 30 miles of Waco and have a $50k renovation budget.
Learn more about the casting here.

The network will also debut a new show, "Self Employed," starring Fort Worth, Texas-based entrepreneur Jonathan Morris.
"Self Employed" will be one of 10 shows to premiere on the network. In the show, Morris will travel across the U.S. and share the stories of small-business owners. The first season will likely focus on Texas towns within driving distance of Fort Worth, Deadline reports.
"All I want to do is champion the people, places and ideas that push culture forward," Morris said in a recent Instagram post.