Get connected with our daily update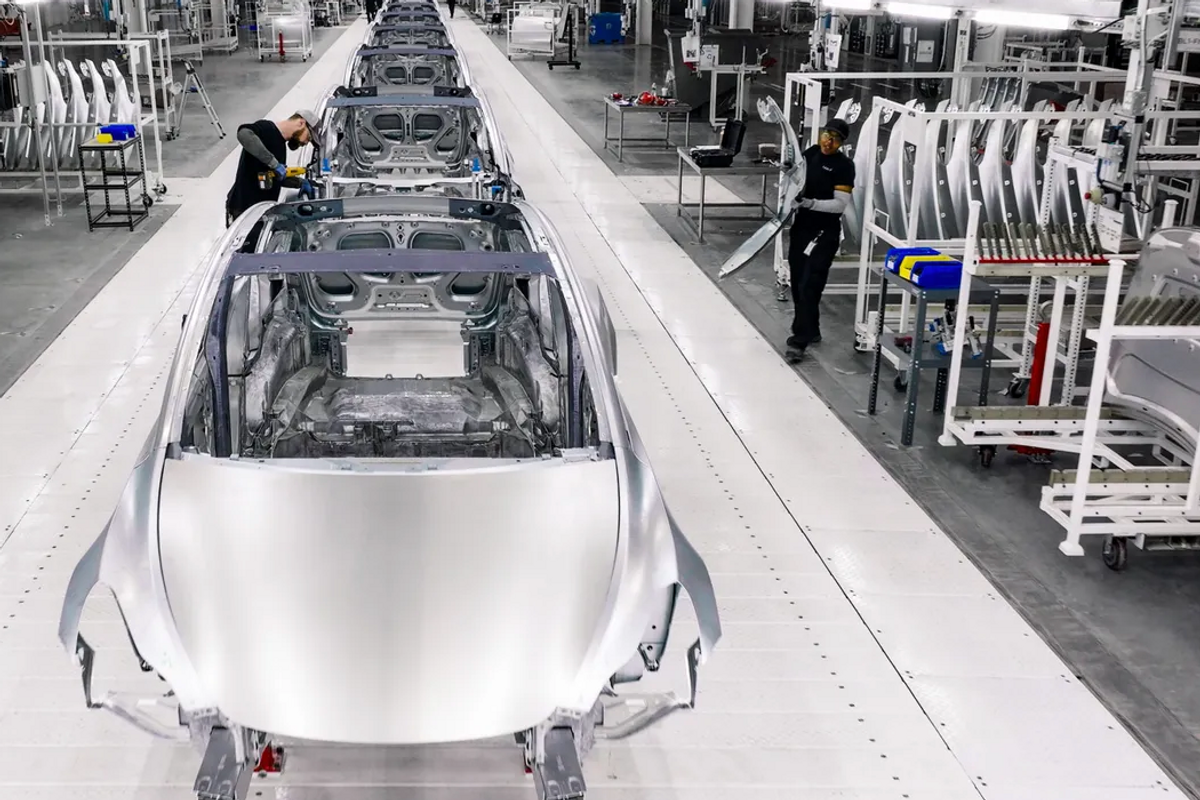 A few weeks after its opening, CEO Elon Musk expressed doubt about whether the Tesla gigafactory in southeast Travis County is lucrative so far.
In an interview with Tesla Owners Silicon Valley, Musk said, "Both Berlin and Austin factories are gigantic money furnaces right now. It's really like a giant roaring sound, which is the sound of money on fire."
The comments come just a few months after the grand opening of Giga Texas in April, where Musk threw a party to celebrate the start of production at the more than $1.1 billion site.
At the time, Musk shared bold goals for increasing scale. But now, he says electric car battery shortages and supply chain issues are costing the automaker billions of dollars.
The interview with the northern California Tesla fans was released as the third installment in a YouTube video series from a late May interview. During the conversation, Musk said Giga Texas had manufactured only a tiny number of cars.
The challenges included the production of the 4680 battery, as well as port delays in China that have affected shipments.
Musk has previously expressed concern over supply chain woes and inflation pressures. During a call about the first quarter of this year, he noted those factors and described a long waitlist extending into next year.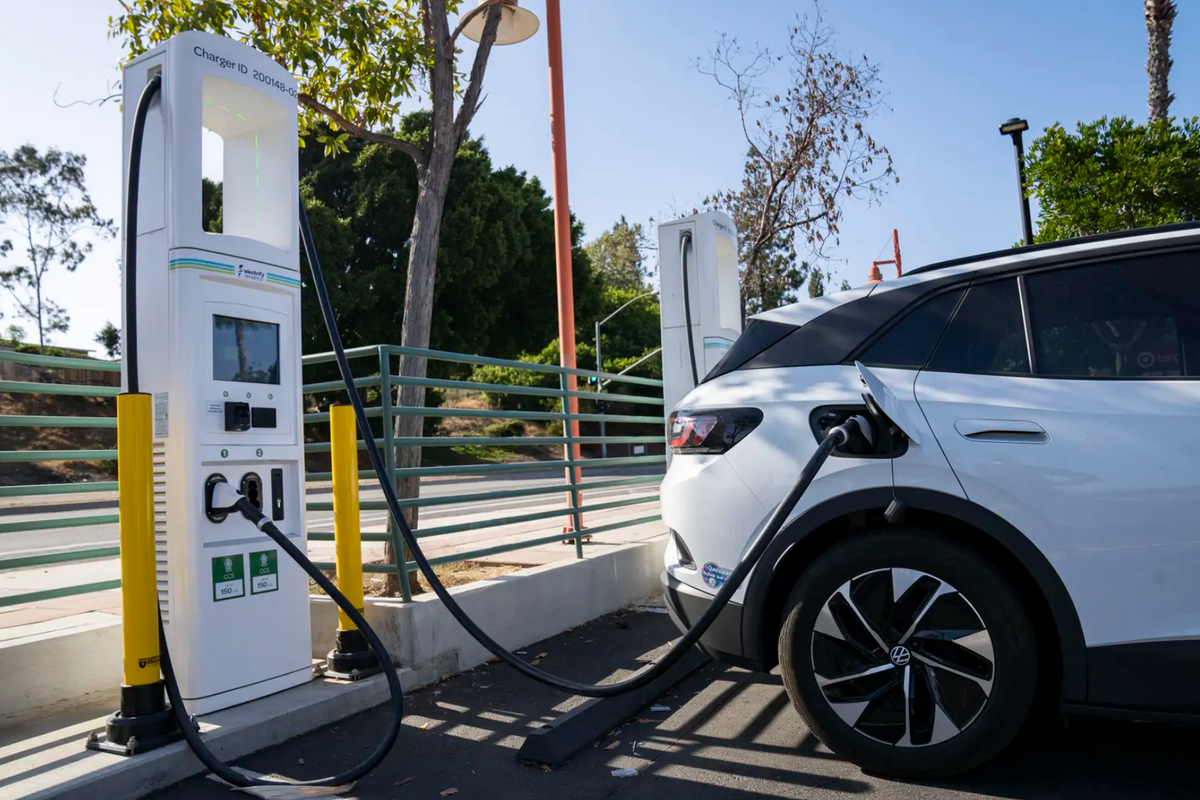 By Reese Oxner
Texas is planning to add enough electric vehicle charging stations throughout the state to support 1 million electric vehicles with dozens of new stations to allow for easier long-distance travel.
In a draft plan released this month, the Texas Department of Transportation broke down a five-year plan to create a network of chargers throughout the state, starting along main corridors and interstate highways before building stations in rural areas.
The plan is to have charging stations every 50 miles along most non-business interstate routes.
In most other areas in the state, there will be charging stations within 70 miles, according to the plan. Each station is designed to have multiple stalls so there will likely be one available whenever someone stops to charge.
The chargers will be high-powered at 150kW, able to bring most electric vehicles from 10% to 80% in about half an hour, according to the report.
The funding is coming from the federal Infrastructure Investment and Jobs Act passed last year, which is estimated to allocate about $408 million over five years to Texas for the purpose of expanding its electric vehicle charging network. No funds from the state budget will be used. Nationally, the goal is to create a network of 500,000 convenient and reliable electric vehicle chargers by 2030. In total from the infrastructure act, Texas is expected to receive about $35.44 billion over five years for roads, bridges, pipes, ports, broadband access and other projects.
Less than 1% of Texans' registered vehicles are electric. As of May 31, there were 129,010 electric vehicles registered in Texas, according to the report.
"However, since 2020, the total number of electric vehicles across Texas has nearly tripled as more people adopt the technology," TxDOT stated in its report. "With rapidly growing adoption rates, it is necessary to ensure Texas will be able to meet the demand of these new vehicles on the road."
The state is gathering public comment on the plan, after which it will be finalized. To receive the funds, TxDOT must submit a finalized plan by Aug. 1 to the Federal Highway Administration.
Officials plan to award contracts for construction starting in January.
During the first year of implementation, Texas plans to add around 48 new locations to satisfy the 50-mile FHWA requirement. This is in addition to 27 existing private sector locations and 26 planned locations funded by a separate grant.
The next year, the focus will turn to stations in rural counties, small urban areas and areas advised by metropolitan planning organizations.
After that, during the third through fifth year of implementation, Texas will continue building out charging infrastructure in smaller and rural areas. The report states that charging stations might be equipped with a combination of solar and battery equipment to supplement their power supplies.
Gov. Greg Abbott stressed the importance of including rural areas in TxDOT's plan in a March 22 letter.
"Texas' sheer volume of roadway miles leaves ample opportunity for EV charging deployment. The plan should ensure that every Texan can access the infrastructure they need to charge an EV," Abbott wrote. "Additionally, I direct TxDOT and stakeholders to include in the plan a way for Texans to easily get from Beaumont to El Paso and Texline to Brownsville in an EV–with a focus on rural placement and connectivity."
Chandra Bhat, a University of Texas transportation engineering professor and the director of the U.S. Department of Transportation's Center on Data-Supported Transportation Operations and Planning, said the additional charging stations are a welcome upgrade to Texas transportation. Some of Bhat's research has been funded by TxDOT.
Bhat said there are several barriers to electric vehicle adoption by consumers: the upfront cost, anxiety over how far a driver can travel and the wait times for charging.
This new plan addresses range anxiety by providing many options only 50 miles apart — however, it doesn't address cost or fully address wait times, he said. Although the planned chargers will be high speed, it still takes around half an hour, he said. A driver might not know how long they may have to wait if someone else is already using the stalls.
That uncertainty can cause consumers to pass on purchasing electric vehicles altogether, he said.
Bhat said he thinks allowing drivers to reserve charging stations at specific times might help reduce that uncertainty. But still, Bhat said he is optimistic that more people will adopt electric vehicles in Texas due to the planned infrastructure upgrades. He also hopes the state will invest in putting information in front of consumers about the increased availability of chargers.
"We will see a clear uptick in the next two or three years, I believe," Bhat said. "And if we get an announcement that batteries are going to be lasting longer and are going to be less expensive, you're gonna see them bought by the droves."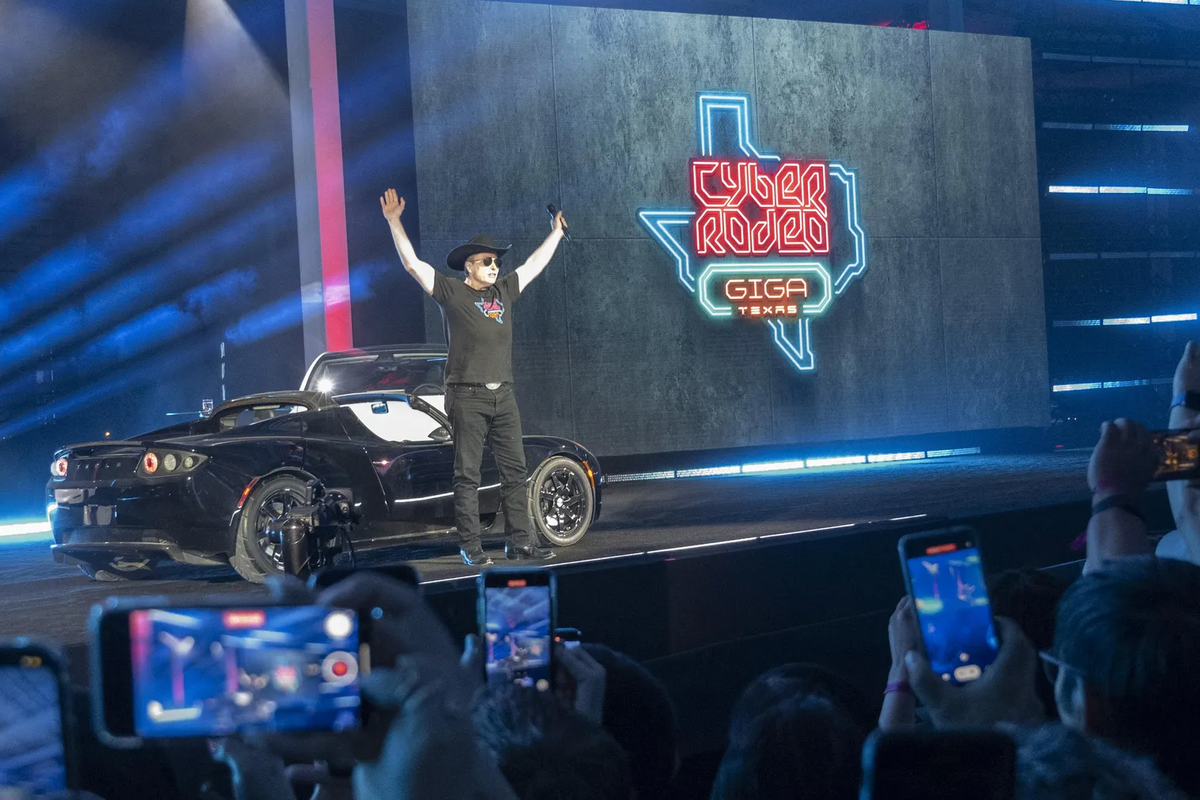 In just a few years, the men behind Texas-based tech giants could be some of the first trillionaires.
A new study by software company Tipalti Approve predicts Elon Musk, the world's richest person, will reach trillionaire status by 2024. His estimated net worth at the start of the year was $263 billion and it has increased by an average of 129% since 2017, which puts him on track to reach a $1.38 trillion net worth at age 52.
Though Musk has other ventures like Neuralink and the Boring Company, the study notes Tesla and SpaceX as contributors to his growing wealth. Combined, the two companies saw Musk's fortune grow more than 10 times from what it was in 2020.
Tipalti Approve carried out the study by comparing the annual net worths of the richest people from 2017 to the present day, to calculate the year on year annual growth rate of each and estimate when they'll reach one trillion dollars.
Some expressed disappointment in the study with one Twitter user saying "every trillionaire is a policy failure." Musk has commented on the massive amounts of wealth held by him and some of the others in the billionaire club.
\u201cUse of the word \u201cbillionaire\u201d as a pejorative is morally wrong & dumb \ud83d\ude1b\u201d

— Elon Musk (@Elon Musk) 1653606124
Still, the study notes the trillionaire race isn't certain, as Amazon CEO Jeff Bezos was previously on the fastest track for the title.
"It was Bezos, not Musk, who a few years ago was expected to become the world's first trillionaire, and who now isn't expected to join the club until 2030, some six years after Musk," the study notes.
The other likely trillionaire with ties to Central Texas is Michael Dell, the CEO of Dell Technologies. He's predicted to become a trillionaire by 2033 when he's 67 years old.
His current net worth is $60 billion, and he's expected to beat others like Mark Zuckerberg and Fort Worth billionaire Alice Walton to the trillionaire club.