Get connected with our daily update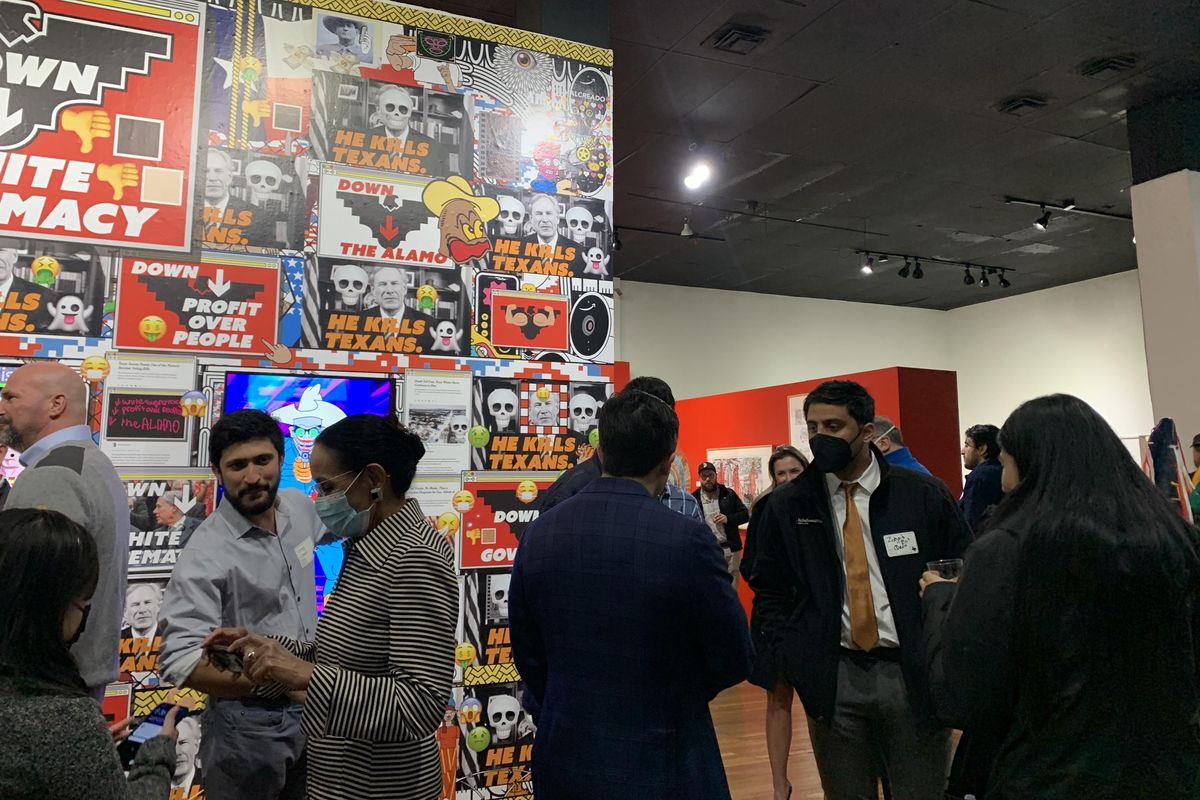 Texas politicians have started embracing crypto.
But first, they have to understand what it is. Local crypto group ATX DAO is trying to get them up to speed.
"The problem is that because they have no familiarity with this technology; they automatically want to apply it in a very strange way," ATX DAO member Roberto Talamas said.
ATX DAO hosted a handful of political candidates and elected representatives last week at the Mexic-Arte museum as a way to build a first relationship with them.
A DAO, or a decentralized autonomous organization, is a group that pools together capital and makes investments or does other blockchain-related projects. For DAOs in particular, involvement from lawmakers would help them end the current state of operations under a murky legal status.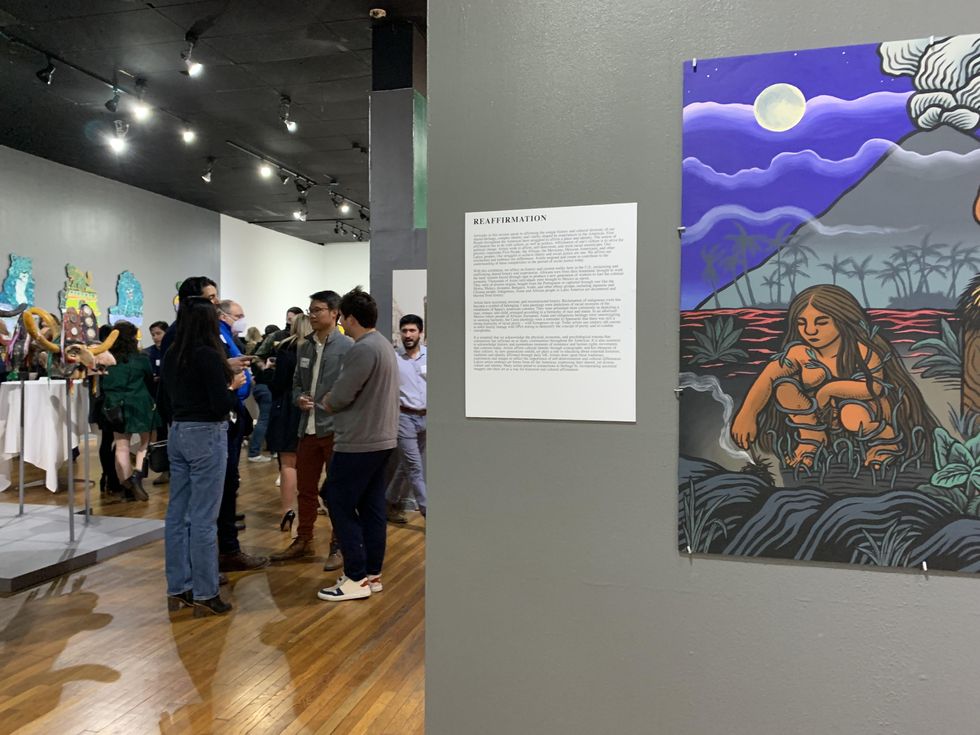 A friendly strategy is attempting to be applied locally for now as scrutiny is lower in the state than in other areas of government. Crypto giant Binance, for example, is reportedly dealing with an SEC investigation. Local crypto users are trying to teach politicians so that they can move forward with laws that advance their interests.
Other states have made moves on this front. Talamas pointed to California as having a "slight edge" and said Wyoming, where DAOs have the legal power that a limited liability company would, "is just killing everyone else." At a major crypto conference last week known as ETHDenver, Colorado's governor talked about a plan to have the state become the first in the U.S. to accept crypto for tax payments.
So, while Talamas thinks Texas is in a good position to attract crypto talent, there's still room for Texas politicians to grow in their understanding.
"I don't think they have any clue what this technology is doing, purely based on my conversations with them," Talamas said. "I mean it's not their fault; they have no real incentive to learn it."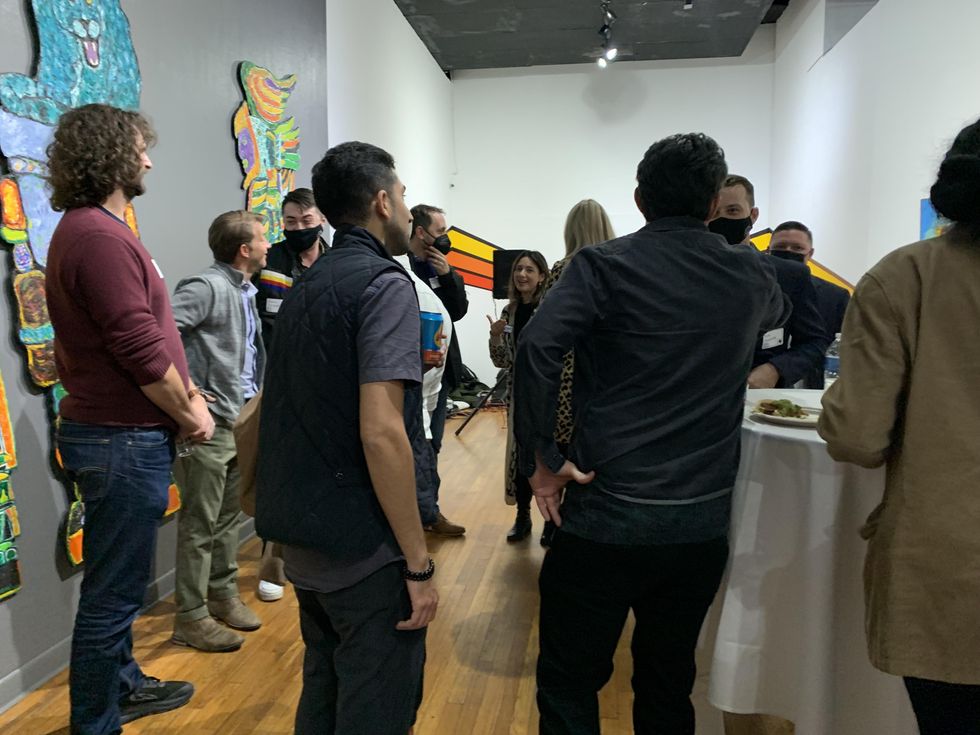 One incentive, however, is to carry on the business-friendly reputation that has attracted companies like Samsung, Tesla and more to Texas.
Sen. Ted Cruz has mentioned his hope for the state to become "the center of the universe for Bitcoin and crypto" and Gov. Greg Abbott has tweeted he aims to make Texas #1 for blockchain and crypto. At ATX DAO's event, others appeared to be following suit.
State Sen. Sarah Eckhardt (D-Austin) asked attendees to reach out to her and tell her what they can "bring to our state's table to innovate."
"Crypto is so important because it forces us to imagine our value system and prioritize it using a crowdsourcing technique that is available to us for the first time in human history," Eckhardt said.
Rep. Gina Hinojosa (D-Austin) just briefly alluded to people being more involved in crypto.
"That's what's exciting about this movement, this movement of people," Hinojosa said. "People who create power by organizing and so yes please teach me."
With early voting for the March primaries underway, others, including city council member turned congressional candidate Greg Casar spoke about the election, rather than crypto.
Had a great time yesterday learning about cryptocurrency and connecting with @ATXDAOpic.twitter.com/t7u5jxy9wI

— Vanessa Fuentes \ud83d\udc83\ud83c\udffd (@Vanessa Fuentes \ud83d\udc83\ud83c\udffd) 1645230258
Still, ATX DAO seems to think slow and steady will get them where they want to be.
"It's gonna require a little bit of understanding of what is feasible now and what will be feasible in the future," Talamas said. "But I think we could start that conversation right now and then see where it takes us."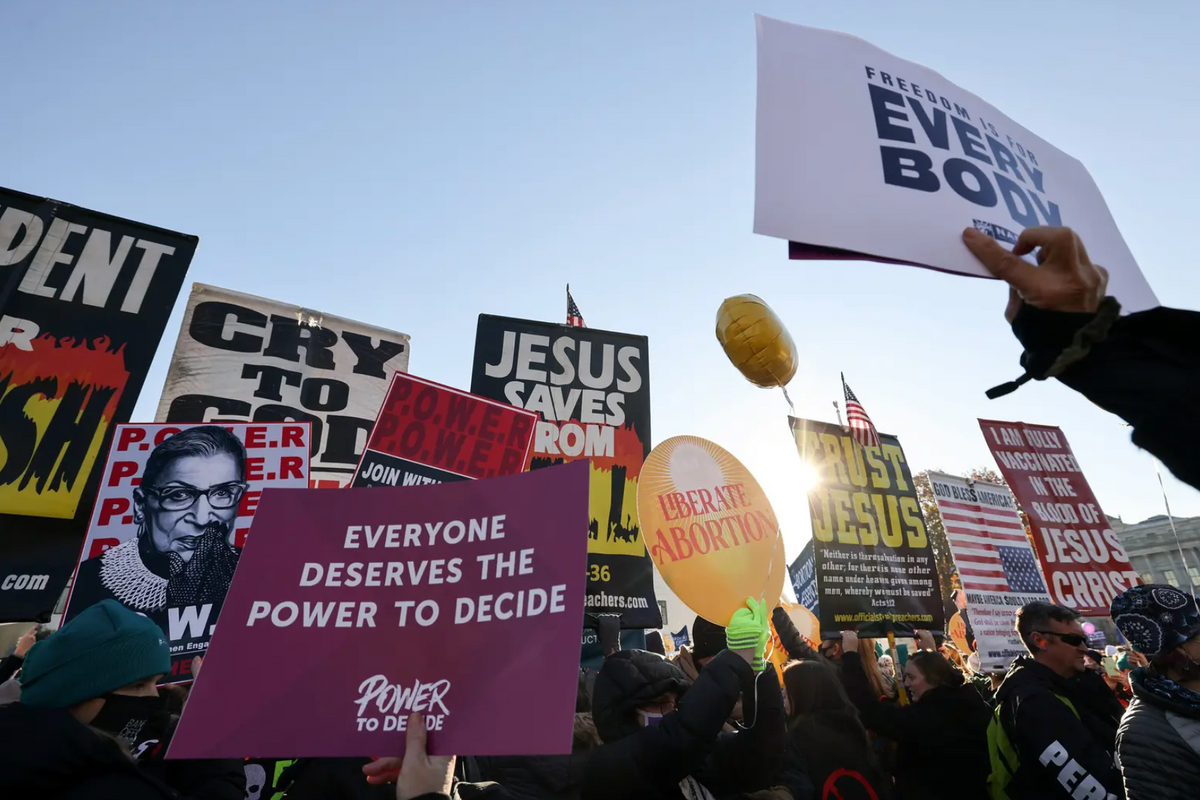 By Reese Oxner
The U.S. Supreme Court on Friday ruled that the legal challenge brought forward by abortion providers against Texas' abortion restriction law may continue, bringing new life into what has become the most significant effort to overturn the statute so far.
The court allowed the suit to continue on a 8-1 decision but did not stop the law's enforcement. Instead, abortion providers will resume seeking to block the law as it progresses through lower court proceedings.
In a separate decision, the court dismissed a separate challenge from the Biden administration.
The justices also allowed the abortion providers to sue only some state licensing officials, but namely not state court clerks — citing difficulties surrounding sovereign immunity. This could make it difficult for providers to get the law's enforcement blocked overall in court.
This win for abortion providers could be short-lived as the Supreme Court considers a case from Mississippi that could put an end to constitutional protections on abortions. They are set to rule on that case next summer.
The high court handed down the decision in the Texas case five weeks after justices heard oral arguments over the law on Nov. 1. Abortions after about six weeks of pregnancy have been virtually banned in Texas for over 100 days since the law went into effect on Sept. 1.
"The legal back and forth has been excruciating for our patients and heartbreaking for our staff. We know this decision isn't the end and our fight against this law is not over," Amy Hagstrom Miller, president and CEO of Whole Woman's Health and Whole Woman's Health Alliance, said in a statement. "Whole Woman's Health is here for the long haul and we look forward to resuming the full scope of abortion care we are trained to provide."
The ruling comes a day after a state district judge agreed with 14 abortion advocates and declared that the Texas law violates the state's Constitution, though he didn't stop it from being enforced. That ruling would likely be used as precedent in individual lawsuits filed under the statute.
Earlier this month, the Supreme Court heard oral arguments in Dobbs v. Jackson Women's Health Organization, a lawsuit that came after Mississippi passed a law banning most abortions after 15 weeks of pregnancy. While the Texas case before the high court focused on the validity of the unique enforcement mechanism used by the state's abortion law, the Mississippi case puts constitutional protections for abortion access into question — and many court observers believe the justices are poised to roll back those protections.
The Supreme Court currently has a conservative supermajority, with six out of nine justices appointed by Republican presidents. Those conservative members have historically shared anti-abortion positions and, during oral arguments for the Mississippi case, they seemed open to at least partly overturn Roe v. Wade, the 1973 landmark case that helped establish constitutional protections for abortions.
If that happens, it would mean the end of legal abortions in Texas. That's because the Texas Legislature passed a "trigger" law this year that would automatically come into effect if Roe is "wholly or partly" overturned. It would also render much of the fight over the Texas abortion law moot.
The Supreme Court on Friday also ruled on a separate case filed against Texas' abortion law brought forward by the U.S. Justice Department. In that case, the high court found that the DOJ does not have standing to sue Texas over its abortion law, commonly referred to as Senate Bill 8. The court effectively ended the lawsuit and the Biden administration's role in the judicial battle over the controversial law, saying it was "improvidently granted."
The abortion providers' lawsuit, led by Whole Woman's Health, aims to topple the enforcement mechanism of the law. That mechanism was the focus of oral arguments in the Supreme Court's Nov. 1 hearing of the case.
The two separate suits filed by the U.S. Department of Justice and abortion providers had brought Texas' abortion law back before the high court months after the justices had declined to grant an emergency relief request by abortion providers seeking to stay the law while it was challenged in court.
The high court's decision Friday was not on the law's overall constitutionality, but rather on the procedural woes that plagued legal efforts to challenge it. During the arguments, six out of nine Supreme Court justices expressed concerns specifically over the way Texas enforces the law — and the way it could be used to limit other constitutional rights.
"There's a loophole that's been exploited here," Justice Brett Kavanaugh said during the Nov. 1 hearing. "It could be free speech rights. It could be free exercise of religion rights. It could be Second Amendment rights — if this position is accepted here."
Texas' law, which bars abortions before many know they're pregnant, had been successful in blocking procedures in the state by using the unique tactic. Its enforcement mechanism has allowed the law to buck judicial review by making it difficult to sue the law's enforcers, which is the traditional route to stop a law from going into effect.
Courts, to block laws, typically order state officials to not enforce them. But that's impossible under Texas' abortion law, which made private citizens the de facto enforcers of the law by empowering them to sue those who "aid or abet" abortions past around six weeks of gestation — and promises them $10,000 if they win their lawsuit.
Melissa Murray, a professor at the New York University School of Law, said the Supreme Court's decision Friday was likely made more on the idea that "everyone should be concerned about the implications of this kind of enforcement mechanism on the rule of law more generally — not just specifically on abortion."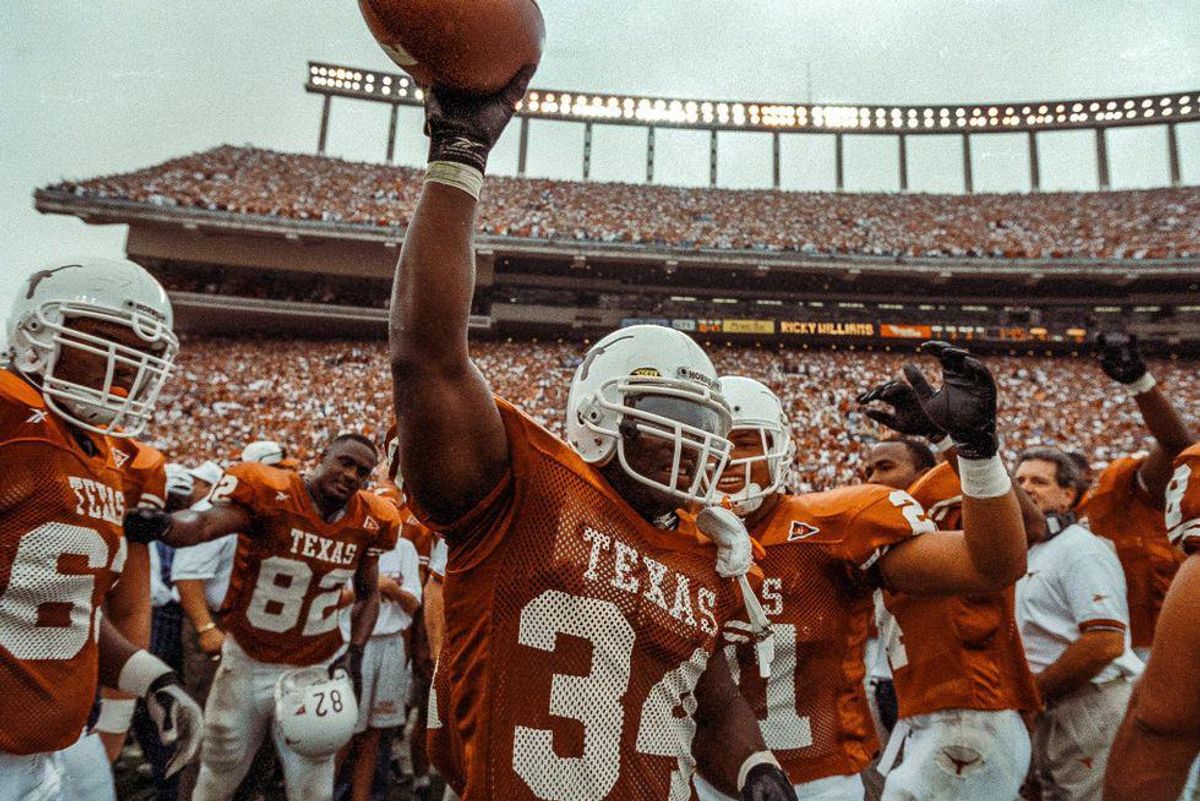 Starting this coming August, Texas Longhorns linemen on scholarship can get $50,000 annually for use of their name, image and likeness to support charitable causes.
The program, known as "the Pancake Factory," in reference to the pancake blocks known among linemen, will start in August 2022. The nonprofit organization Horns with Heart announced the program Monday, saying it will be the first charitable NIL entity. Capped at $800,000 annually, the pancake factory program can support 16 scholarship linemen.
The organization was formed by six unnamed Texas alumni and supporters "with experience across multiple industries and disciplines to make a positive impact on local communities."
This is the latest in organizations looking to help athletes use their name, image and likeness after Texas passed a law for student-athletes to profit off it. Last week, another alumni-led NIL initiative known as Clark Field Collective announced $10 million in pledges to help Longhorn athletes facilitate deals across 17 sports. The collective is a key participating donor to Horns with Heart.
The news comes ahead of early signing day on Dec. 15. The offensive line is a key recruiting area, head football coach Steve Sarkisian has said.