Get connected with our daily update
"The Texas Legislature now has the opportunity to redraw legislative and congressional districts in accordance with the new census numbers," Abbott said in a statement. "In addition to redistricting, there are still issues remaining that are critical to building a stronger and brighter future for all Texans."
Lawmakers, who will meet in Austin for the fourth time this year, will also be tasked with allocating $16 billion in federal COVID-19 relief funds and with deciding whether state or local governments can mandate COVID-19 vaccines. Abbott also included on his five-item agenda a bill that would ban the tethering of dogs outside with heavy chains, which he had vetoed earlier this year. Abbott asked lawmakers to address concerns he had about the specificity of the bill and "over-criminalization."
The Legislature just wrapped its second overtime round on Thursday, delivering on major conservative priorities like an elections law that restricts how and when voters cast ballots, a ban on how teachers can talk about race and history in classrooms, billions of dollars in additional border security funding and further restricting abortion access.
But lawmakers failed to deliver on two issues pushed by the GOP base: requiring transgender student athletes to play on teams based on the gender assigned to them at or near birth, and banning COVID-19 mandates.
Abbott had asked lawmakers to ban mask mandates in schools during the second special session but lawmakers could not get that proposal over the hump. Now, Abbott is asking the Legislature to decide whether state or local governments can mandate COVID-19 vaccines.
The bills about transgender student athletes and COVID-19 mandates will likely turn up the heat on an already contentious 30-day session. Lawmakers will take up their decennial redrawing of the state's political maps, meaning some legislators will be fighting for their political lives. (Redistricting usually takes place during the first legislative session after the census, but it was delayed this year because of setbacks spurred by the coronavirus and the Trump administration's handling of the census data.)
After a contentious year in which House Democrats broke quorum three times to avoid legislation they said would restrict the voting rights of Texans, those same lawmakers will now have to work with the Republican majority to redraw the state's legislative and congressional maps. Republicans currently dominate both chambers in the Texas Legislature and the state's congressional delegation, which will grow by two additional seats due to its population increase.
They are expected to draw the maps to continue their political dominance in the state for the next decade.
After multiple special sessions and a legislative walkout, Gov. Greg Abbott signed his landmark voting bill in Tyler on Tuesday.
"One thing that all Texans can agree on... is that we must have trust and confidence in our elections," Abbott said at the signing. "The bill that I'm about to sign helps to achieve that goal."
The new law, SB 1, will ban drive-thru and 24-hour voting, expand early voting, require ID information in mail-in ballots and allow poll-watchers to monitor polls with fewer restrictions. Proponents, including Abbott and GOP lawmakers, have called the law an "election integrity" law that will combat voter fraud while Democrats and other opponents say the "voter restrictions" law could disproportionately affect minority voters.
"The bottom line of what the law does is what the members around me have said all along the Texas law it does make it easier than ever before for anybody to go cast a ballot," Abbott said. "It does, however, make sure that it is harder for people to cheat at the ballot box in Texas."
The bill was one of Abbott's top priorities in the Texas legislative session in May but was stymied as House Democrats broke quorum to prevent the bill from signing into law. Abbott proposed a special session due largely to the voting bill among others in July, but many Democrats were once again no-shows as they fled to Washington, D.C. to break quorum. An undeterred Abbott called in another special session, and enough Democrats returned so that the bill could pass onto the governor's desk on Aug. 31.
The voting law joins other landmark rulings that went into effect Sept. 1, including a strict abortion law, permitless carry laws, restrictions on the teaching of "critical race theory" and power grid reforms.
The most extreme abortion law since Roe v. Wade went into effect today in Texas, banning the procedure well before many women know they're pregnant. With no action from the U.S. Supreme Court, some Austinites are mourning a bill they thought would never pass.
The new law and 665 others were signed by Gov. Greg Abbott after the regular legislative session in May. Senate Bill 8 bans abortions once a fetal heartbeat is detected at around six weeks, respectively. The bill offers no exceptions for rape or incest and also empowers private citizens to sue abortion providers or anyone who "aids or abets" the procedure.
A handful of other states have passed similar bills that were blocked by the courts but Texas' uniquely puts enforcement into the hands of the people. Lawsuits carry no criminal penalty but anyone who successfully sues a clinic provider could be awarded $10,000 or more.
It's 12:01 CDT here in Texas. #SCOTUS has not acted.

That means #SB8 — the most restrictive abortion law since Roe — is now in effect, and that virtually *all* abortions in Texas after the sixth week of pregnancy (when many women do not even *know* they're pregnant) are illegal.
— Steve Vladeck (@steve_vladeck) September 1, 2021
While some organizations like the ACLU of Texas hoped the "Heartbeat Bill" would be struck down by the U.S. Supreme Court, it failed to take action before going into effect today and minutes before midnight Wednesday, refused to block the law in a 5 to 4 vote. In another attempt to go around the bill, a Travis County judge issued a temporary restraining order against the legislation on Tuesday. However, the restraining order does not strike the bill down since it will be enforced through civil court.

Attempts to tear down Roe v. Wade protections in Texas are not new, Elizabeth Doyel, an Austin-based women's rights activist at political communications firm Superior Blue who previously worked at Planned Parenthood at Greater Texas. Major abortion providers in the city, like Planned Parenthood and Whole Women's Health clinics, are complying with the law and dramatically reducing procedures to only permitted medical emergencies.
"There are so many women in Texas that woke up today and didn't realize what had happened," Doyel said. "Today, we mourn. Tomorrow, we have to get up and we have to fight."
'I can't help you, I will be sued.'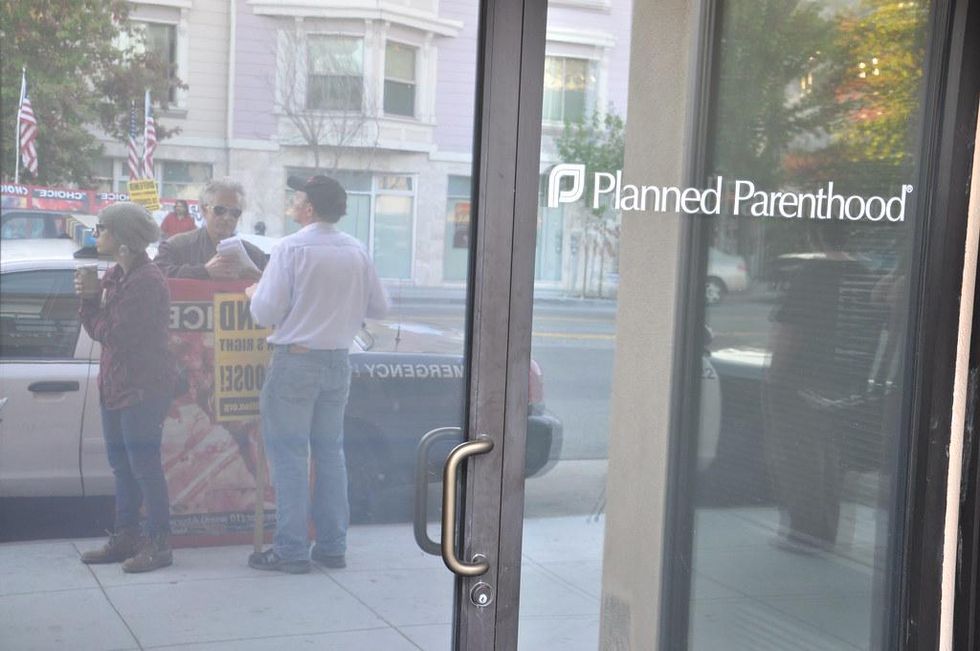 (Steve Rhodes/CC)
Doyel, who lives in the Rosedale neighborhood, has never had an abortion and is past her childbearing years but SB8 still affects her—she says it sets back years of work she has done and takes an emotional toll. Doyel remembers helping a friend in high school who was raped get an abortion in rural Arkansas. Doyel was quickly disowned by her friend's parents afterward—something she said changed the direction of her life.
"It makes me scared for that young woman who exists somewhere in Texas, to know that she has no one to turn to because her friends will be like, 'I can't help you. I will be sued for at least $10,000,'" Doyel said, holding back tears. "The Texas Legislative Republicans have made average Texans vigilantes. That's part of it that I find just horrifying."
Doyel says she has been there for friends who needed abortions—and people who have died trying to get one—and worries about the future and safety of women, especially those who are underprivileged.
'A plane ticket is more than a lot of people can afford.'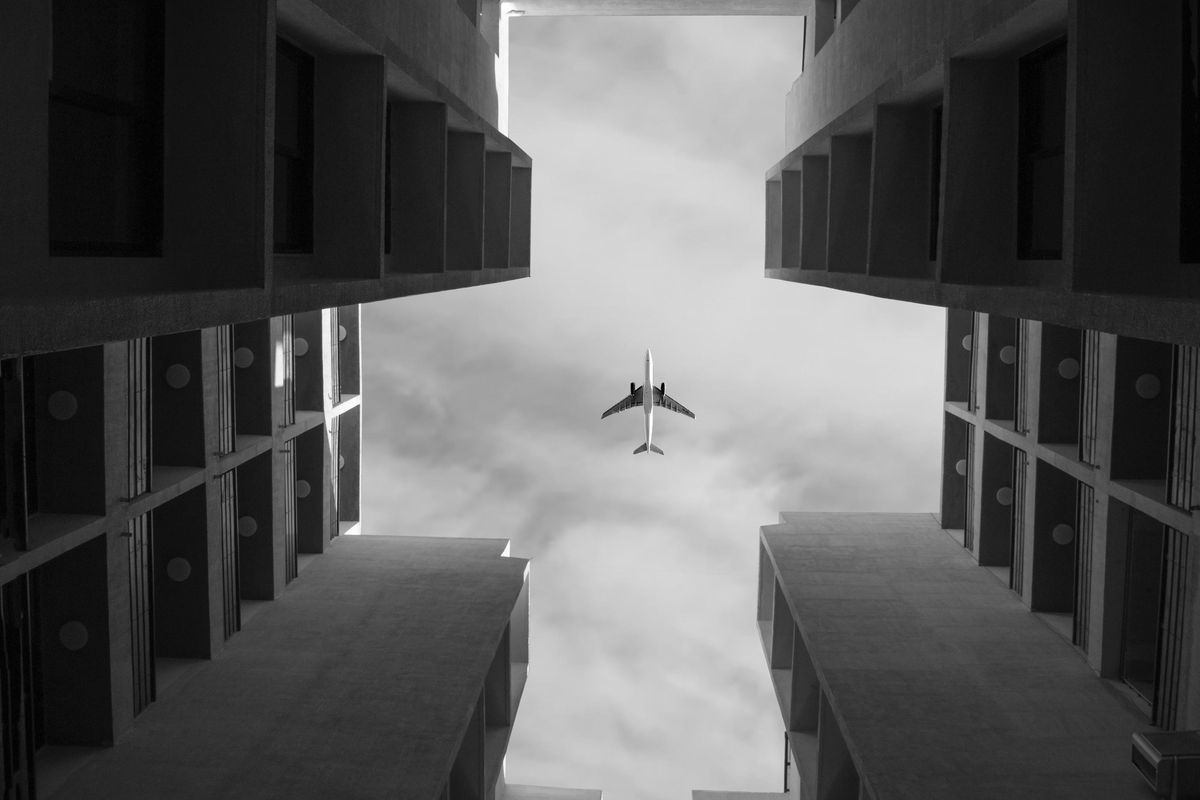 (Pexels)
The new bills won't stop abortions for Texans who have the means to travel—abortion is legal without any term restrictions in Colorado and in most circumstances in New Mexico and Nevada. Financially comfortable women will still be able to get an abortion if need be but the law will put much more strain on disadvantaged communities.
Doyel said she's been fighting the misconception that all abortions result from assault or unwanted pregnancy—restricting abortions puts the lives of women who can't carry to term, can't afford a child or are too young to raise a child, in danger.
"Texas is not a small state; it takes hours to get to an abortion provider in Colorado, or New Mexico, or Nevada or any of those type of places," Doyel said. "A plane ticket is more than a lot of people can afford. Abortion has always been available for wealthy, white women who need it. Abortion access for women in other groups: rural, poor, women of color, has not been possible and that's what Roe, opened up."
​'A moment of political theater'
The Texas Heartbeat Act is now in effect!

Texas is officially the first state EVER to enforce a heartbeat law!

God bless Texas.

Text HEARTBEAT to 40237#ProLife #Texas

— Texas Right to Life (Text ProLife to 40237) (@TXRightToLife) September 1, 2021
Our message to everyone who may need an abortion in Texas is this: Abortion funds are here to affirm that no matter what barriers you are facing, you have the right to access abortion and we will keep fighting for you. https://t.co/cxofiCIOHV

— Lilith Fund (@lilithfund) September 1, 2021
Texas Right to Life, a nonprofit organization that opposes abortion in all forms, set up a "whistleblower" website to report violations of the new law.

"These lawsuits are not against the women," Texas Right to Life Legislative Director John Seago told NPR. "The lawsuits would be against the individuals making money off of the abortion, the abortion industry itself. So this is not 'spy on your neighbor and see if they're having an abortion.'"
With other issues in Texas' infrastructure, like the power grid that collapsed in February and Austin's growing affordability crisis, Doyel said she is sad, but not surprised, that Texas legislators have chosen not to target more pressing issues.
"A group of people in that pink building made a decision to take away a fundamental right for a woman, all in a moment of political theater," Doyel said. "Austin is a blueberry in a bowl of tomato soup as they say, but there's plenty of tomato soup in this town."
This story was updated Thursday morning to include that the U.S. Supreme Court voted to not block the law.
Just over three months after nearly two dozen gun laws were signed by Texas Gov. Greg Abbott, those often controversial amendments are set to go into place today.
The session's flagship gun bill allows Texans to carry handguns without a permit effective Wednesday. Called "permitless carry" by some and "constitutional carry" by others, the law has been deemed Wild West-esque and unsafe by police organizations and some public figures but has been touted as a constitutional right by GOP lawmakers.
"You could say that I signed into law today some laws that protect gun rights," Abbott said as he signed the bill. "But today I signed documents that instilled freedom in the Lone Star State."
Welcome to TEXAS — a state that safeguards the 2nd Amendment.

The seven laws I signed yesterday protect the rights of law-abiding citizens and ensure that Texas remains a bastion of freedom. pic.twitter.com/juSjU00yXN
— Greg Abbott (@GregAbbott_TX) June 18, 2021
With the law in place, anyone 21 and older without a previous felony conviction or other legal restrictions will be able to carry a handgun. The Lone Star State, which previously required at least four hours of firearm training before receiving a permit, will join 19 other states that allow permitless carry.
Mat Unruh, owner and instructor at Liberty Hill gun and ammo store Round 2 Brass, said he knows some gun license instructors have decided not to renew their license to instruct as he and others prepare for smaller class sizes come Sept. 1.
A constitutionalist who advocates for second amendment rights, Unruh still believes that permitless carry could cause unnecessary danger for both gun owners who don't know Texas' gun laws and the general public.

"I'm a constitutionalist, but at the same time, I'm also a safety-minded person and guns require safety, they require training," Unruh said. "We need to know what we're doing and be proficient and be concise, because... when your gun comes out of your holster, your life is going to change forever."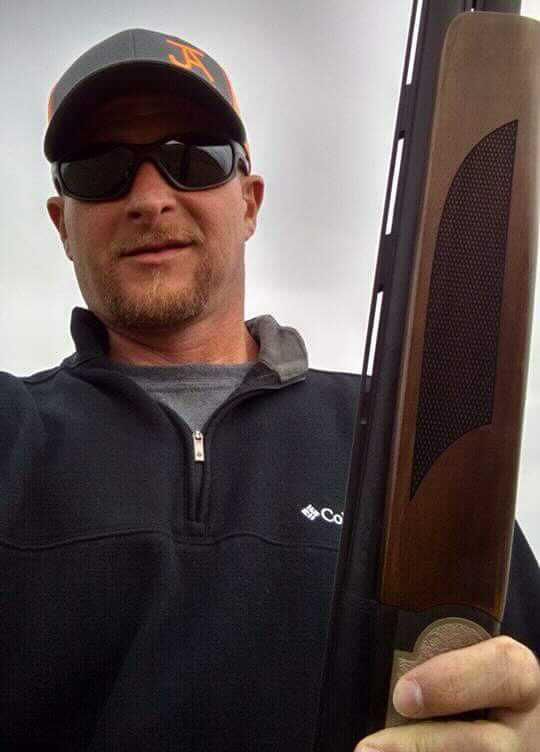 Aside from learning to shoot a gun, Unruh said gun license training sessions are important because they teach Texans about what they can and can't do with a firearm—for instance, those without permits can't be within 1,000 feet of a school zone with a firearm, carry their firearm while out of state, or have any percentage of alcohol in their blood when carrying a gun.
"We're going to have a whole lot of people carrying firearms that maybe either don't know the law at all or think they do, which is probably more dangerous and more detrimental than actually not knowing anything," Unruh said.
The new law comes in the wake of 2019 mass shootings in El Paso and Midland, a mass shooting incident on Sixth Street in Austin and increased violent crime in the city, Texas and the nation as a whole. GOP lawmakers said they would change certain laws to promote safety, such as the lie and try bill which also goes into effect Sept. 1 that makes it a state crime to lie on a background check to obtain a firearm. But most of the 22 new gun laws going into effect Wednesday will aim to loosen gun restrictions, not tighten them.
Permitless carry does have some conditions, however:
The law doesn't bar certain federal protocols already in place, like background checks on certain gun sales.
It won't change much on private gun sales since Texas already doesn't require background checks on private purchases
The law increases penalties for felons caught carrying guns.
But it could make it harder to track felons buying guns in the first place.

Ari Frielich, state policy director for the Giffords Law Center to Prevent Gun Violence, said that permitless carry could drastically endanger Texas residents and even law enforcement officials.
"These lawmakers may simply prefer a society that includes zero safeguards to ensure people meet basic eligibility standards and receive basic training before they can carry weapons designed to take human life into public crowds," Freilich said. "The research is clear that flooding public spaces with more hidden loaded guns in more hands makes them less safe. It turns more arguments, road rage incidents, and fistfights into shootings, more injuries into burials, and it can create a civilian arms race in communities most impacted by violence."
Just as he hopes others will know to do, Unruh will tack on two new signs in front of his business come Sept. 1: a sign that reminds customers that the law is in effect, and a 30.05 sign, which will ban those without permits from carrying a gun in his store.
"People ask about it, which I love because it gives us an opportunity to have conversations," Unruh said. "It's not trying to restrict people's rights or anything, it's a safety thing."
Unruh hopes that business owners know to update their signage if they're uncomfortable with new gun laws. His biggest advice to constitutional carry activists, opponents and Texas residents as a whole is to stay informed, check the state's newest gun laws and continue to practice gun safety regardless of permit status.