texas real estate research center
Get connected with our daily update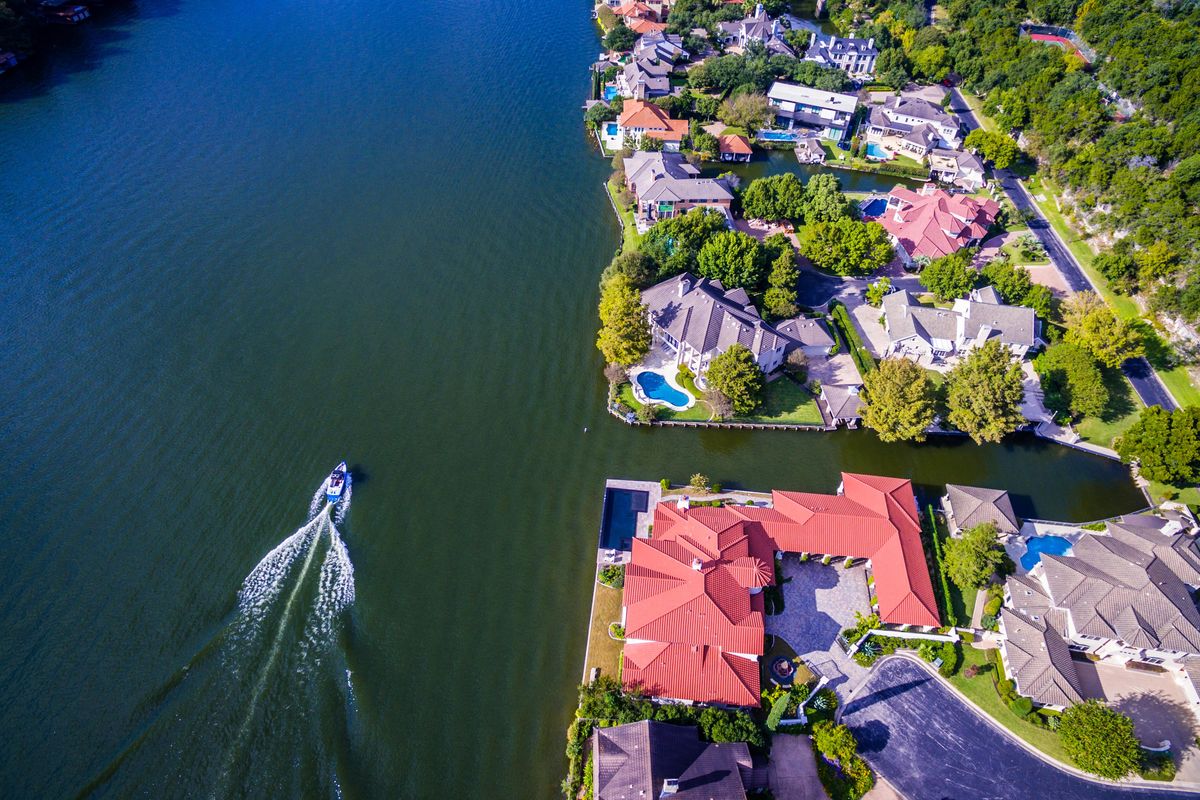 Million-dollar home sales in Austin have skyrocketed along with the rest of the market, coming neck and neck with luxury sales in Dallas and Houston.
The number of Austin's luxury sales from January-May 2022 was almost double the number of sales for the entire year of 2018, according to a report from the Texas Real Estate Research Center at Texas A&M University.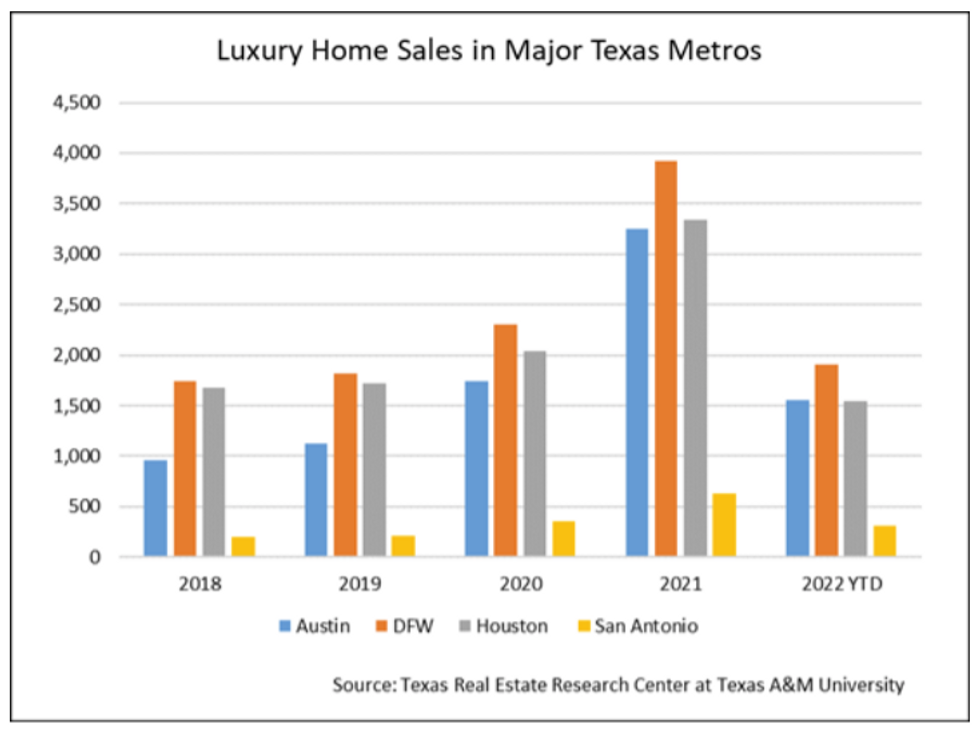 While Houston, Dallas-Fort Worth and San Antonio saw sales spike in 2021, luxury home sales had remained relatively stable before that.
The Dallas area still leads the charge on luxury real estate sales but the study says Austin is poised to surpass Houston soon. Austin's population is one about one-sixth of the Houston metro area.
Researchers say year-to-date sales are expected to surpass pre-pandemic sales, though it's too early to tell if sales have enough fuel to outpace the boom of 2021.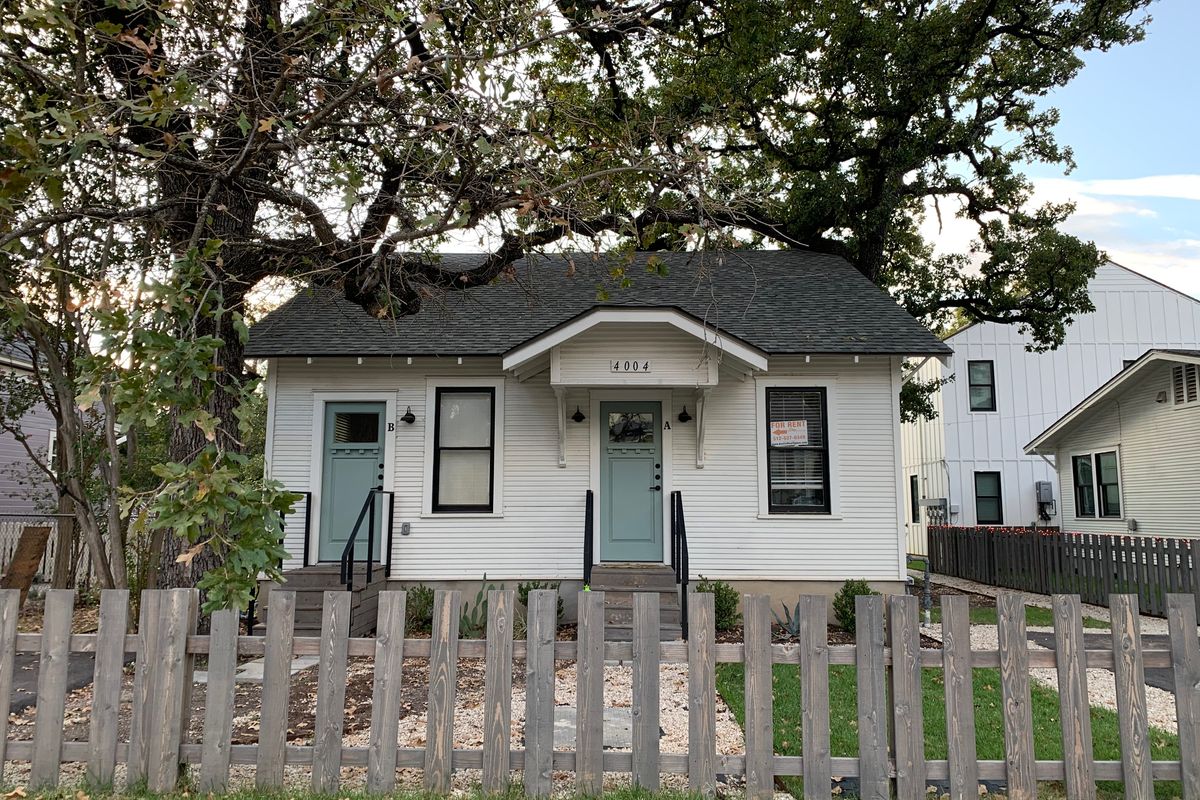 (Emma Freer/Austonia)
Home sales in the five-country metro increased 13.1% year-over-year in March despite inventory remaining at a record-low 0.4 months, according to the Austin Board of Realtors' latest monthly report. At this inventory level, if no other homes are listed the number of listed homes would sell in a week; a balanced housing market has around six months of inventory, according to the Texas Real Essate Research Center at Texas A&M University.
"Our housing market is undergoing growing pains and creating a paradox: affordable from the outside looking in, but increasingly unaffordable for those who already call Austin home," ABoR President Susan Horton said in a statement.
The median sales price for homes in the city of Austin jumped nearly 25% last month, to an all-time high of $514,000, according to the report. Across Travis County, the median sales price grew nearly as fast, increasing 24.1% to $490,000.
Ten years ago, the median sales price in the Austin market was $203,860, a fraction of what it is today, according to the Texas Real Estate Research Center.
Despite the skyrocketing price, Austin homes remain relatively affordable for buyers coming from more expensive markets, such as Denver and Atlanta. "There is a reason so many transplants, especially from the east and west coasts, are coming to Austin," Dr. Jim Gaines, an economist at the center, said in a statement. "They can buy more house for their money than what they could in the cities they are leaving behind."

Such competition is great for sellers but may challenge prospective homebuyers, who face one of the highest markups in the country. "With an average closing price of 108% of list price across the Austin area, the decades-old expectations of submitting a lower offer and negotiating up is no longer a reality," Horton said.