Get connected with our daily update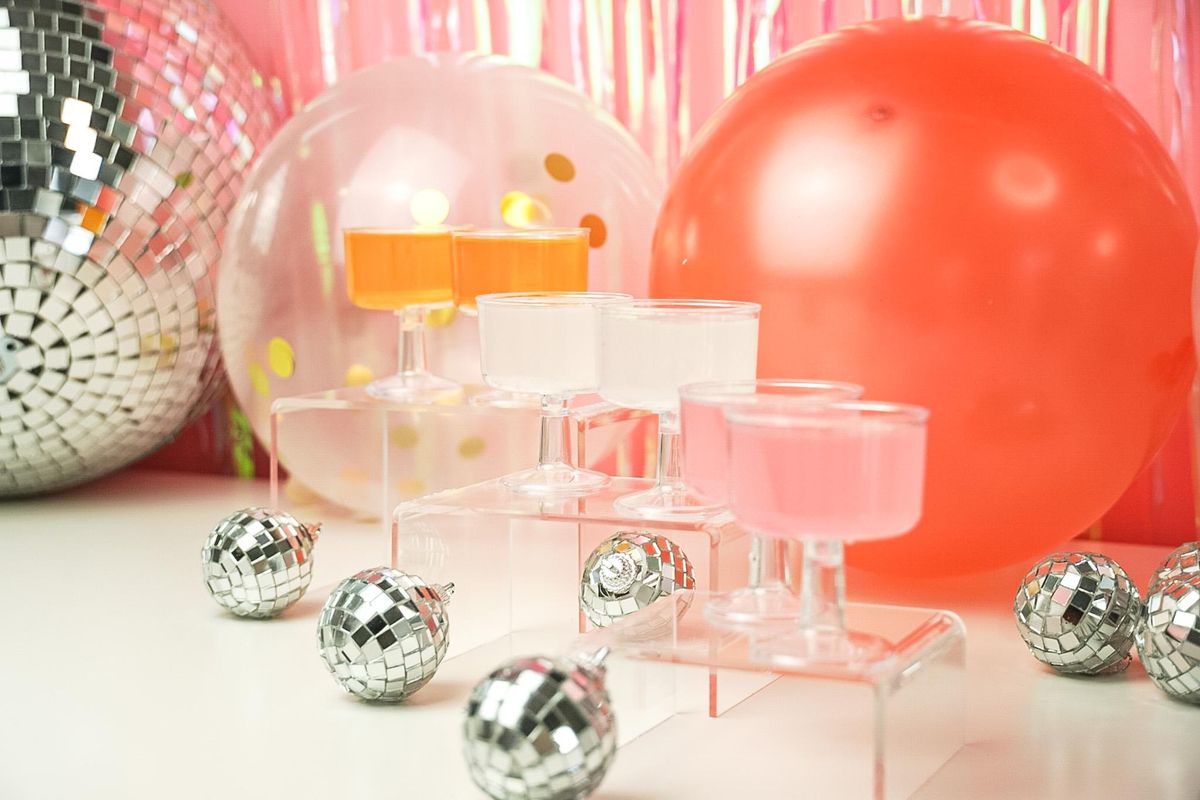 Dee Bryant saw a problem with the standard jello shots. You'd have to scoop the edible alcohol out with your hands or tongue, it's kind of slimy and you may not be entirely sure what's in it.
So Bryant created Boozy Bites, a vegan wine-based treat that comes in pushup cups for easy snacking. The 15% alcohol treats are made from oranges sourced in Florida. And the recipe also involves three different forms of seaweed that help prevent it from melting. In the end, you get a 1.6-ounce bite that's just shy of a half glass of wine.
"It really holds its integrity in Texas heat in the summer, so you're not going to have issues if you're by the pool or the lake," Bryant said. "We recommend serving them chilled. By all means, they taste much better cold."
Boozy Bites launched online in September 2020 before expanding to some grocery stores in 2021. Now, you're able to find them downtown at W Austin and the Fairmont Hotel, along with some bars, restaurants and liquor stores.
When Austonia talked to Bryant, the company was preparing for Fourth of July orders, as Boozy Bites are a big hit for holidays and other celebrations. As for flavors, there are margarita and cocktail-inspired packs or the option to order a mix and match pack of 20.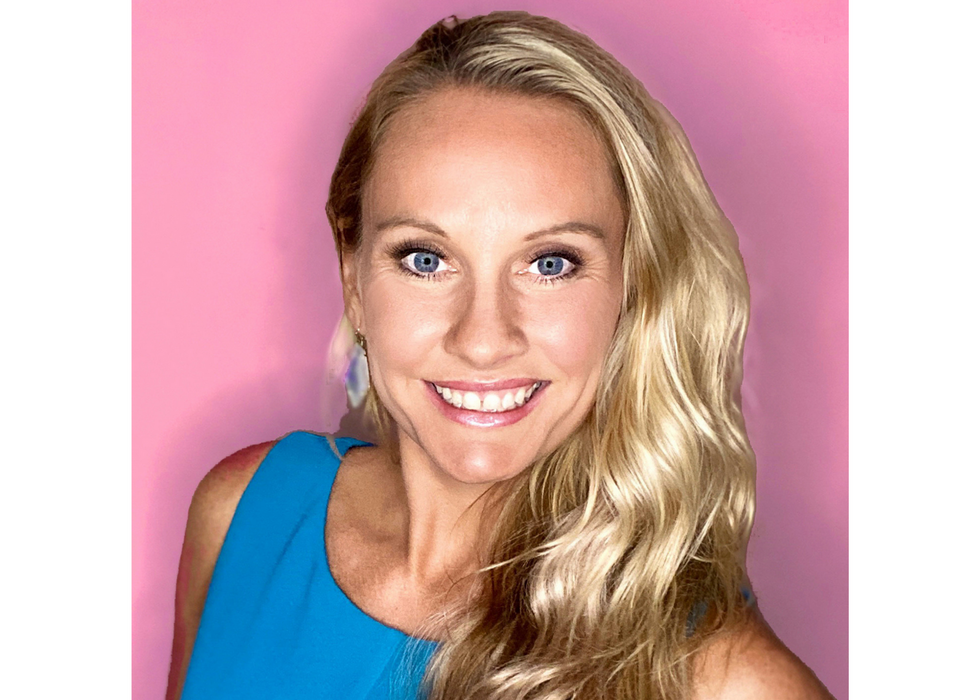 Dee Bryant started Boozy Bites to (Boozy Bites)
One of Bryant's favorite memories from starting the company came when she brought Boozy Bites to a family reunion and her grandma walked around showing people how to use the push-up.

"I've seen them really be so fun across so many celebrations," Bryant said. "At our Friendsgiving we have them, which always creates fun moments or for Galentine's Day."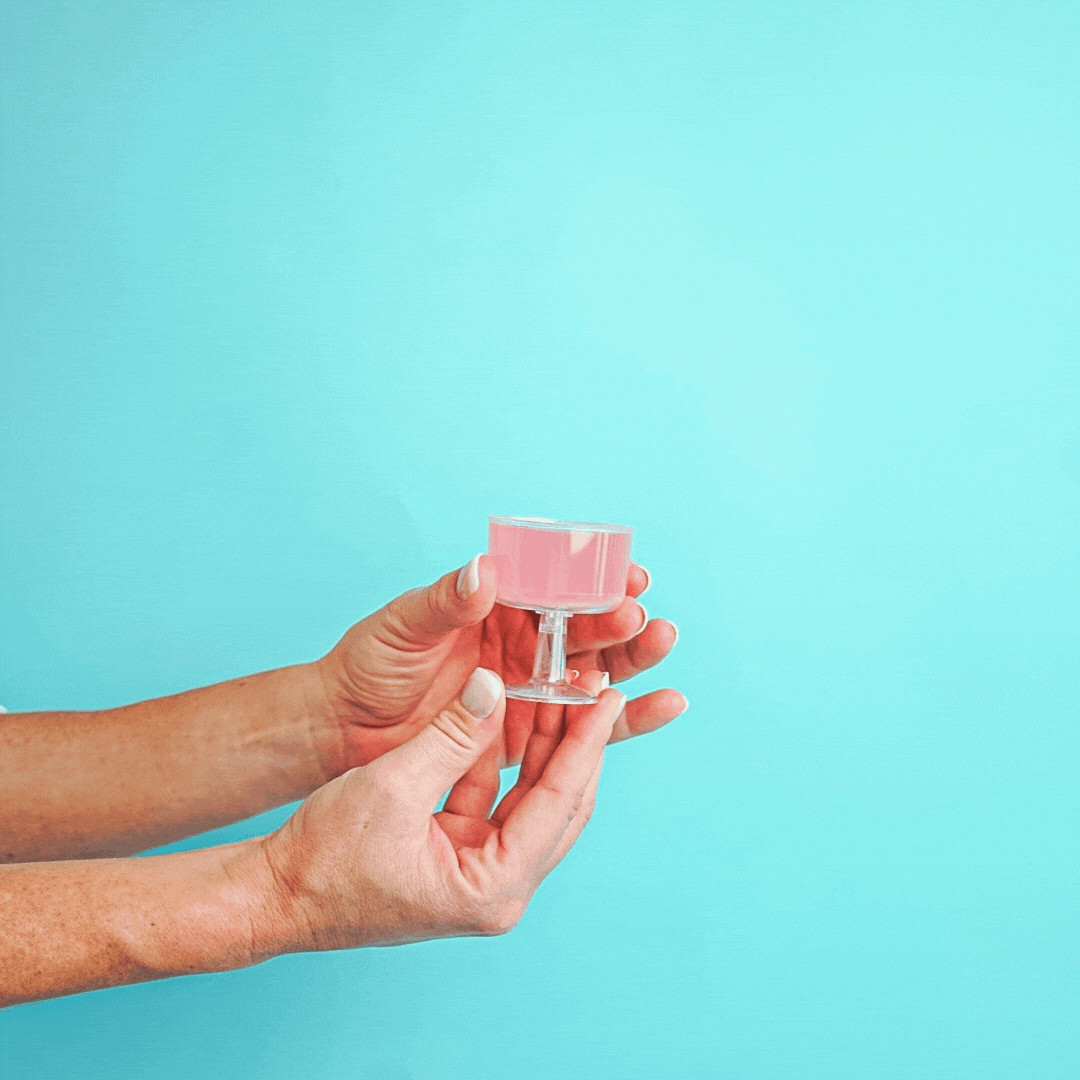 Boozy Bites are designed with an easy pop-up. (Boozy Bites)
Bryant's love for this kind of work was formed while she lived in New Orleans doing research as a theoretical math major. She got a job bartending in the evenings at Coyote Ugly and over the summer, she became interested in brands and their role in social activities. She went on to get her MBA and work at PepsiCo.
Eventually, she came to Austin to launch her own brand. What started as Ethyl Ambrosia in 2019, is now Boozy Bites, after closing shop during the pandemic and rebranding. Now, Bryant's team is 15 people strong, working out of a space in East Austin.
"Austin just has such an innovative entrepreneurial spirit that I knew bringing a new brand to life just really made a lot of sense here," Bryant said. "There's a fantastic group of entrepreneurs and folks that are in the early stages like we are and then also the ones that have really taken their brands to national recognition or to exit and so there's a lot of just really great resources from mentors and advisors."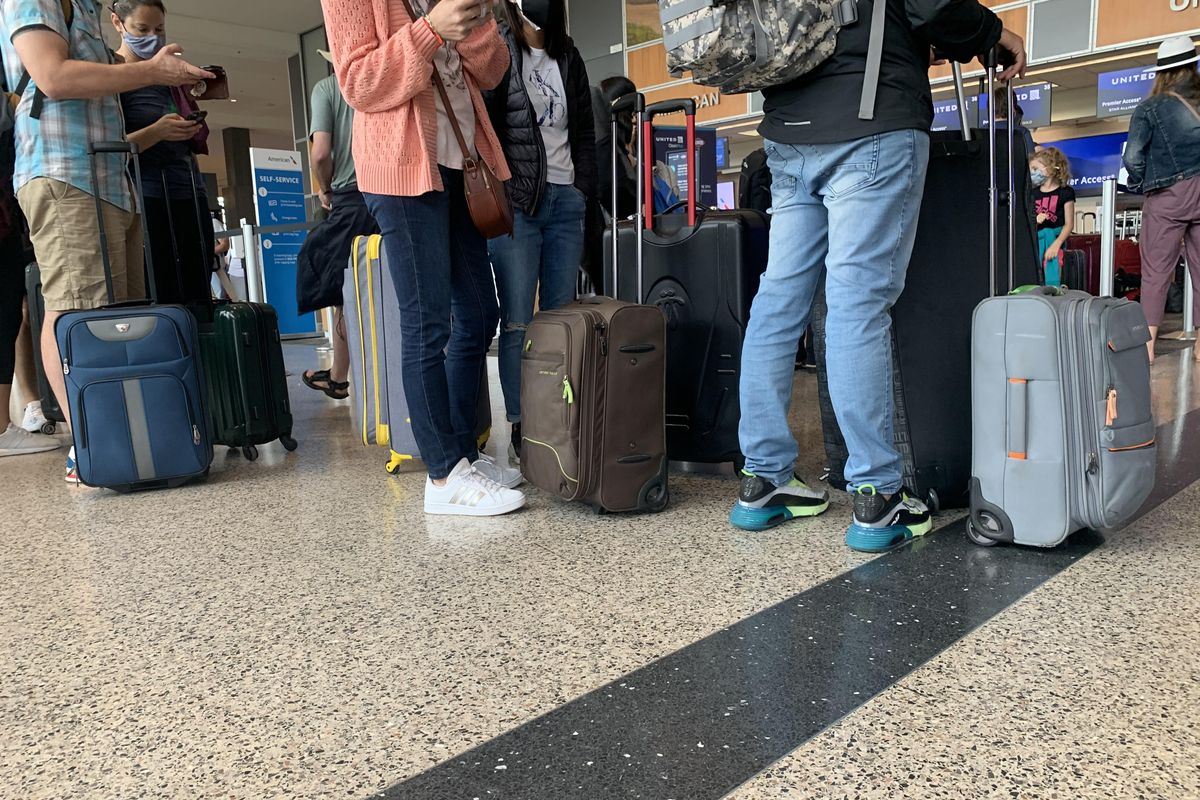 Austin-Bergstrom International Airport saw 284,198 passengers checked through TSA security over the Thanksgiving holiday, marking the busiest Thanksgiving travel season on record.
The airport saw around 40,000 more passengers than its peak holiday week in 2019 and nearly triple the traffic of 2020 as the airport continues to bounce back much more quickly than was originally projected.
Those numbers weren't quite reflected nationwide—air travel on the Wednesday before Thanksgiving more than doubled when compared to the same 2020, with 2.3 million people passing through TSA checkpoints on that day. That's higher than any other pandemic day but about 88% of the levels from that day in 2019.
But the record numbers, which ABIA public information officer Bryce Dubee said are usually reserved for Formula 1's U.S. Grand Prix and both weekends of ACL fest, indicate that travel in Austin may have done more than just recover from the pandemic.

Dubee said the airport's crew was already gearing up for several 30,000+ passenger days by Friday, Nov. 19. Then the first Sunday of the holiday alone saw 32,175 passengers, the second-busiest day on record after this year's USGP race weekend.
Travel from Friday through Wednesday saw 188,168 passengers during the holiday week, already passing the threshold for the busiest Thanksgiving travel season on record.
Since last Friday, 188,168 passengers have chosen to #FlyAUStin, making this our busiest Thanksgiving travel season on record.

As we pause today to give thanks, we're grateful for all those who fly with us, as well as our incredible staff and partners who make this all possible. pic.twitter.com/kqgtV7Ypp1
— Austin-Bergstrom International Airport (AUS) (@AUStinAirport) November 25, 2021
And as travelers returned home with full bellies and weeklong visits behind them, the airport saw 96,030 passengers from Thanksgiving through Sunday. The final Sunday saw just over 30,000 passengers—which still broke 2019 records and obliterated 2020's numbers—but notably, the Sunday before Thanksgiving was the busiest travel day of the period, something that hasn't been seen in years past.
ABIA recommended that travelers arrive three hours early for their flights and find other ways to make the screening process easier as record numbers piled into the airport. But after a record-breaking F1 weekend and other high-traffic days serving as "stress tests" this October, Dubee said the team was prepared for the unprecedented weekend as travelers went to see their family, some for the first time since an 18-month travel ban was lifted.
And the airport is prepping for even more foot traffic in the future with its 2040 master plan. Even as travel dwindled and fewer passengers than ever crossed through TSA checkpoints in peak pandemic times, the airport saw significant expansion: American Airlines added 10 flights to the airport in March, Southwest Airlines announced in September that it would add nine flights in March 2022, and Allegiant, Delta and Hawaiian all tacked on new flights in 2020-21.
While this Thanksgiving week, which normally just scrapes the top ten busiest travel times of the year, saw an unusual year, Dubee said it's too soon to see whether this represents a long-term trend. And especially as the omicron COVID variant sends the world into a frenzy, the winter holidays may not see the fervor of Thanksgiving travel—the holiday season rarely makes a dent on ABIA's high-traffic fall events.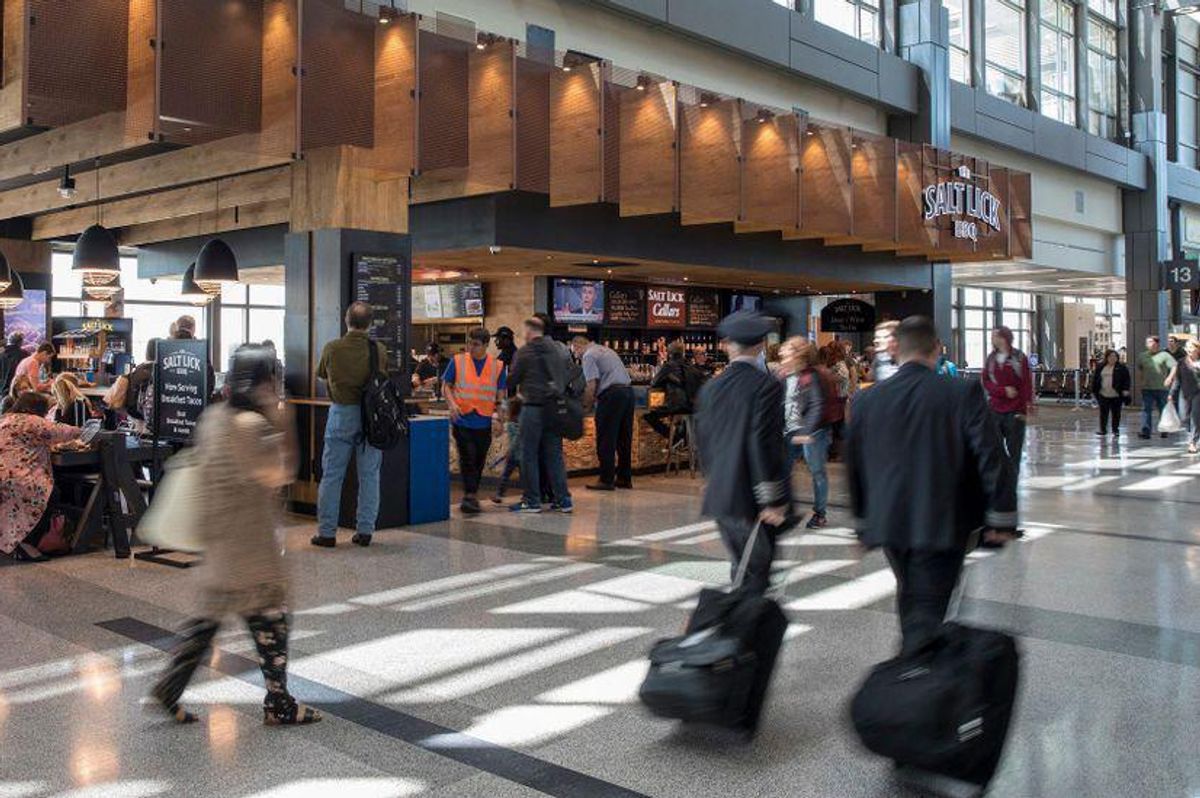 It's the great holiday wait, Charlie Brown!
If you're planning on traveling this holiday season, you might want to pack now because the next few days at the Austin Bergstrom-International Airport are going to be hectic—Sunday was already the second-busiest in the history of the airport.
ABIA's public information officer Bryce Dubee told Austonia that the busiest days of the year are typically reserved for Formula 1 and both weekends of ACL Festival. The Monday following this year's F1 race saw 35,298 passengers, the busiest day ever, but the airport said it's gearing up for several days of 30,000 or more passengers over the next week.
Sunday saw 32,175 flyers screened through TSA, making runner-up for busiest day.
Travel is seeing a healthy resurgence since the pandemic shut it down in 2020—bookings for Thanksgiving are up about 3.2% from 2019's pre-pandemic holiday nationwide, according to Dubee, who expects that pattern to reach Austin.
Ahead of the surge, ABIA is releasing tips to keep hangry holiday goers out of long lines and into their desired destinations. The Transportation Security Administration is advising that travelers arrive at least three hours before their flight, even with TSA PreCheck or Clear.
And with Austin travelers reporting bustling lines as early as 7 a.m.—TSA opens as early as 3:30 a.m. at the airport—it's easy to see why.
The Sunday near-record indicates full pandemic recovery for the airport: the previous busiest Thanksgiving-related travel day was the Sunday before the holiday in 2019, when 29,697 passengers trudged through ABIA security. And though Sunday was already tabbed to be one of the busiest days this week, Dubee said the airport predicts that Wednesday and the weekend after Thanksgiving will also be packed as travelers come and go from their holiday destination. Dubee said the week could easily become the busiest Thanksgiving on record.
With Formula One's numbers as a good "stress test" for the airports' crew, Dubee said he feels confident that most of the week should be smooth sailing. But with TSA reporting an "alarming trend" of travelers bringing guns and other illegal items in record numbers and the rise of hostile passengers, including a woman who "snatched cookies" from someone on-flight, the airport continues to remind passengers of what they should and shouldn't do ahead of the holiday weekend.
In addition to arriving three hours early, Dubee also recommended reserving parking through abiaparking.com, checking in in advance online, and using mobile boarding passes to streamline the airport process.