Get connected with our daily update
Austin's biggest theater is reopening, and it comes with a $3 million dollar upgrade.
Bass Concert Hall will come back better than ever after an extensive privately-funded renovation by Texas Performing Arts at the University of Texas at Austin.
The hall can seat nearly 3,000 people and saw almost 300,000 guests in 2019.

Upgrades to the venue will include:
Recycling and replacing the theater's 1,241 balcony seats
Curving balcony seats toward the stage for better viewing
Revamping audio and video systems
More lobby space
New carpet and lighting in aisles
The theater, which turns 40 this spring, closed due to the pandemic but will reopen just in time for graduate recognition ceremonies for UT's class of 2021 in May.
Executive Director of Texas Performing Arts Bob Bursey said the Hall is looking forward to a brighter future as the pandemic improves.
"Our resilience during this devastating time for the performing arts will come from acting on opportunities to come back better than before," Bursey said. "This major renovation takes full advantage of the silver lining the pandemic has provided and sets the tone for our ambitions going forward."
(Never Settle Media/Shutterstock)
Beloved movie chain Alamo Drafthouse Cinema has filed for bankruptcy after a tough year for the film industry left theaters closed for months.
The filing comes as part of an asset purchase agreement with Altamon Capitol Partners and Fortress Investment Group, which is the financial backer of Gannett, the parent company of the Austin-American Statesman.
The transaction is expected to provide Alamo Drafthouse with much-needed financing to help stabilize the business during the pandemic, which has had a large impact on the movie industry. The locally-headquartered theater has said that operations will remain normal, but some locations are closing down including Austin's downtown Ritz location.

Alamo Drafthouse, founded in 1997 in Austin, has over 40 locations nationwide and like most indoor movie theaters, has faced challenges since the pandemic. Over the last year, the business has seen temporary closures across the nation, debt, expenses and employee layoffs.
Alamo Drafthouse is requesting the bankruptcy court to approve a 75-day timeline for the transaction as well as the $20 million debtor-in-possession credit facility led by Altamont Capital Partners and Fortress Investment Group.
Although the company has faced challenges following its most successful year in 2019, the movie business, like most others, is expected to rebound with the transition of more administered vaccines and a slower spread of COVID-19.
(Andreas Glöckner/Pixabay)
In response to an avalanche of postponed major films, Cineworld Group, parent company of Regal Cinemas, announced it will suspend operations at all U.S. locations after having reopened in August. This decision will close four Austin locations.
Suspending theater operations will close over 500 U.S. locations and 128 U.K. locations, including four Austin locations: Regal Westgate, Regal Arbor at Great Hills, Regal Metropolitan and Regal at Gateway Shopping Centers.
The decision came after MGM Studios announced Friday that it would postpone the new James Bond film, "No Time to Die," for the second time. The film was originally scheduled to debut last April and has been postponed from this November to April 2021.

Regal theaters were counting on new releases to stimulate ticket sales and make up for losses sustained due to COVID-19. In the first half of 2020, Cineworld, the second largest global movie theater operator, has reported a loss of $1.6 billion.
"No Time to Die" is not the only movie to delay its release—"Wonder Woman 1984" delayed release from October to Christmas day in the wake of theaters being slow to reopen. Other movies, like the live-action remake of "Mulan," were originally scheduled for release in theaters but opted instead for a release on Disney+ for a $30 premium.
The company said that they are unsure of when they will reopen.
More on theaters: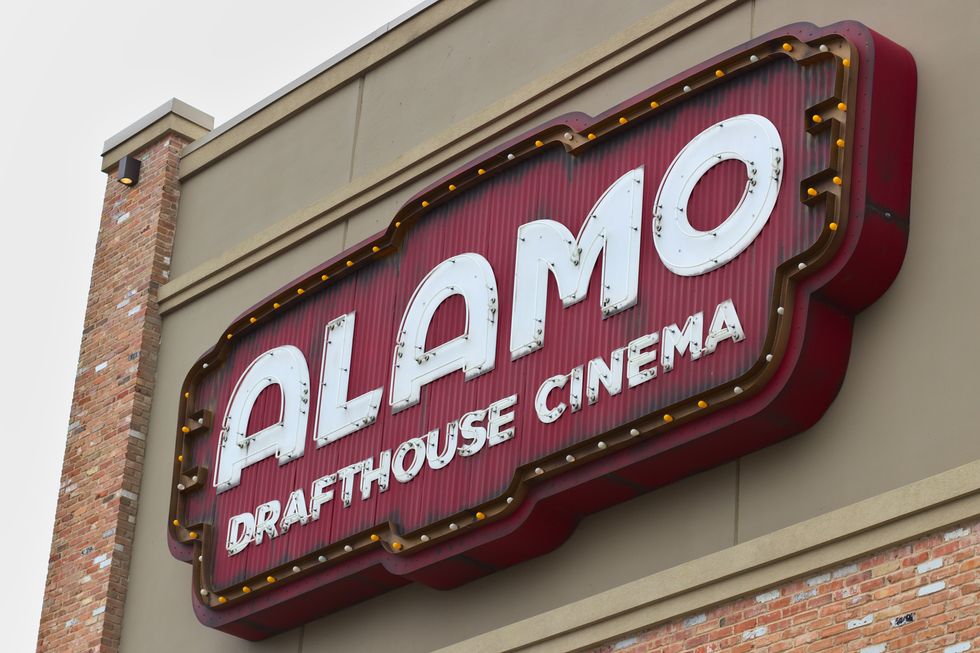 Alamo Drafthouse to reopen Austin theaters after five-month closure
(Shutterstock)
In a time when most theaters are closed, one Alamo Drafthouse location is offering private theater screenings so you and your favorite movie buddies can enjoy a blockbuster on the big screen in a sanitized and safe way.
Currently, only the Slaughter Lane location in Austin is participating, along with a Denver location.
"Rent Your Own Private Alamo" starts with you picking from 40 old and new movie titles, including movies like Casablanca and Aquaman.
The move comes just over a month after Alamo officials took what they called the "devastating step" of moving employees from furloughs to layoffs, reportedly as many as 80 employees, including many at Austin's seven Alamo locations.
The movie industry has been hard hit by shutdowns, social-distancing guidelines, the lack of summer blockbusters and new releases, and the overall inability of people to buy movie tickets after losing their jobs.
"As we've looked at the road ahead, it's become increasingly clear that many positions at Alamo Drafthouse would need to be eliminated, changed, or refocused. This is a devastating step to take," officials said in July.
The private theater allows the Alamo to offer a socially distant environment for moviegoers and encourages more attendance at the theater.
You can reserve a theatre online three to 14 days in advance for $150.
Then you and up to 30 people can purchase tickets at general admission pricing. Snacks can also be ordered online with a $150 minimum.
Masks are required in all public spaces of the theater but optional if seated.
Other than having the whole place to yourself, here's another perk: You can use your phone during the movie.