Get connected with our daily update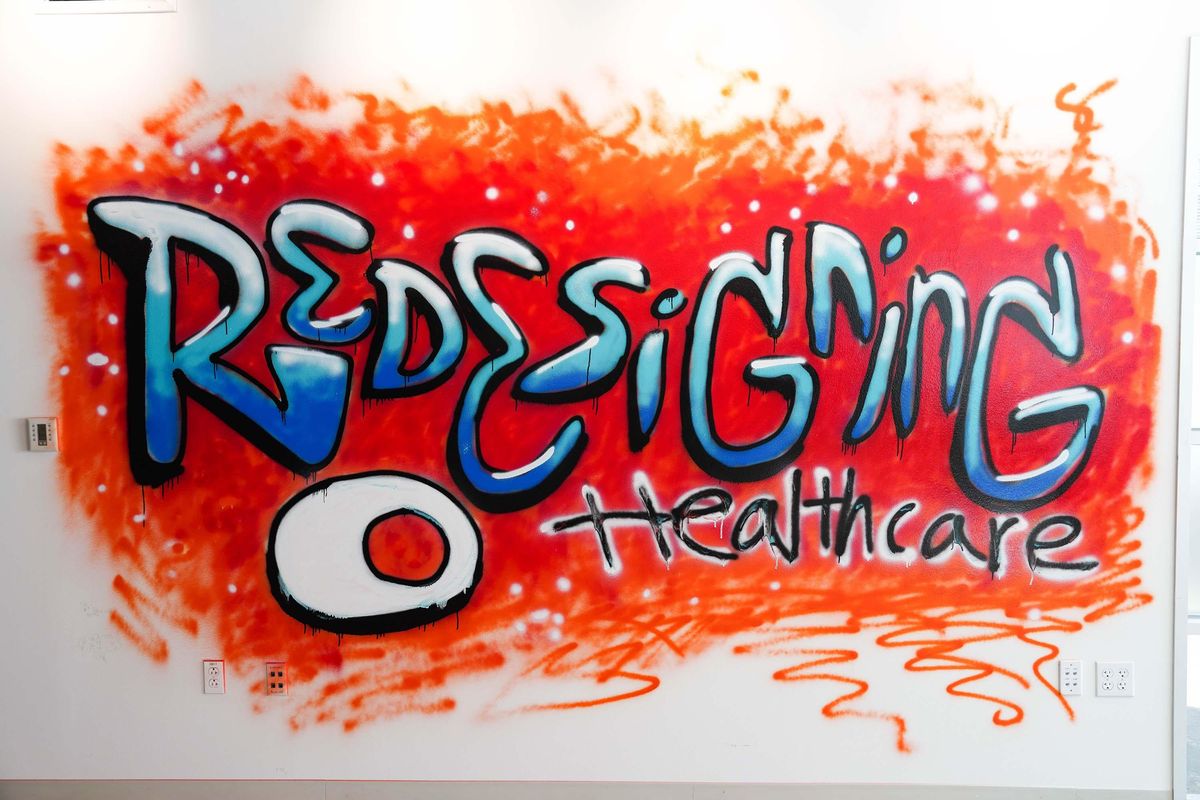 As workers are called back into the office and tech giants cement their downtown Austin presence, companies seek new models to care for employees.
It's why some have teamed up with Crossover Health, which has health centers and clinics providing primary care for employees and their families.
The San Clemente, California-based company is planning to open a new health center on Brazos St. in April 2023. Crossover plans to hire about 15 staff for the site to serve 5,000 to 7,000 people at maximum capacity.
They declined to say which companies will use it, but their current partnerships include Amazon, Microsoft, LinkedIn and Meta, which is moving into the Sixth and Guadalupe tower next year.
Founder and chief business development officer Nate Murray finds that some employers are frustrated with healthcare options and buying into the open market. With Crossover, downtown employees will have quick access to primary care services, mental health, physical therapy, health coaching and care navigation.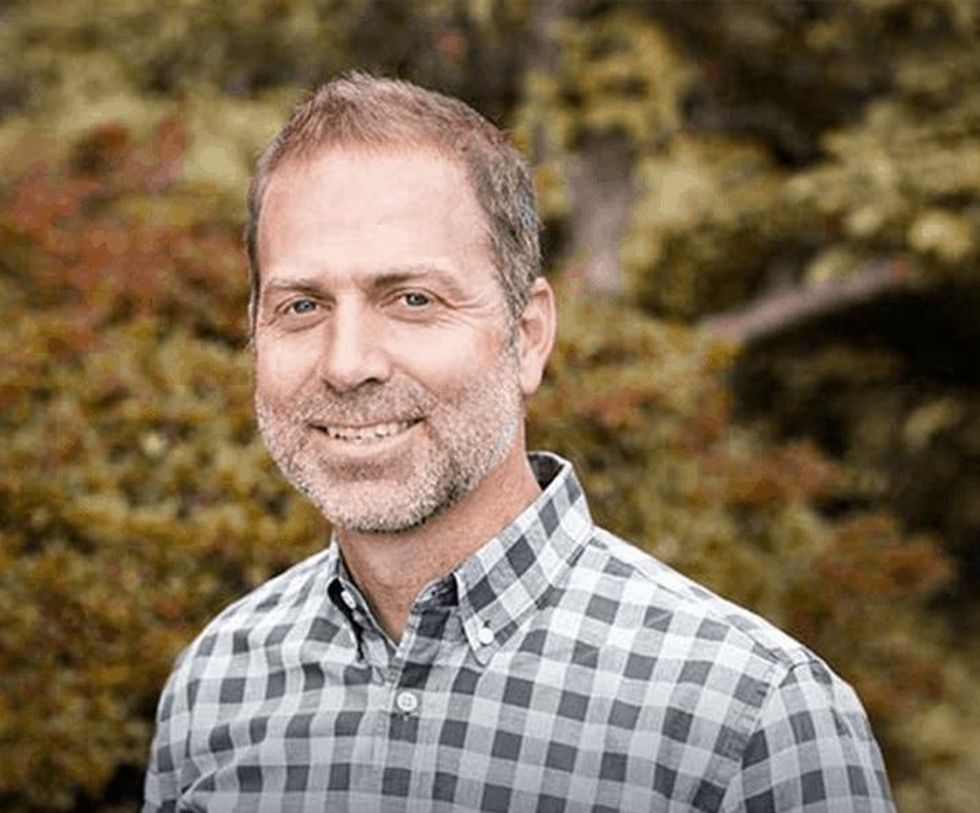 "You're seeing more— we call them activist employers— stepping up and saying, 'You know what, I'm done waiting for insurance companies to change, I'm going to start to pick off some of these really important aspects,'" Murray said.
Murray and Katie Higgins, chief revenue officer at Crossover, talked about how Crossover moves away from the fee for service model to avoid transactional visits. Instead, Crossover aims to prioritize preventative care, with Higgins noting that primary care visits have declined in recent years.
"You look at the increase in chronic diseases and other health issues, and it all comes back to not having that foundational primary health relationship with their physician," Higgins said. "That is the message that we feel most passionate about, that we work with our providers to make sure that they are inspiring their members that they care more. And that I think that is the first step to fixing this industry."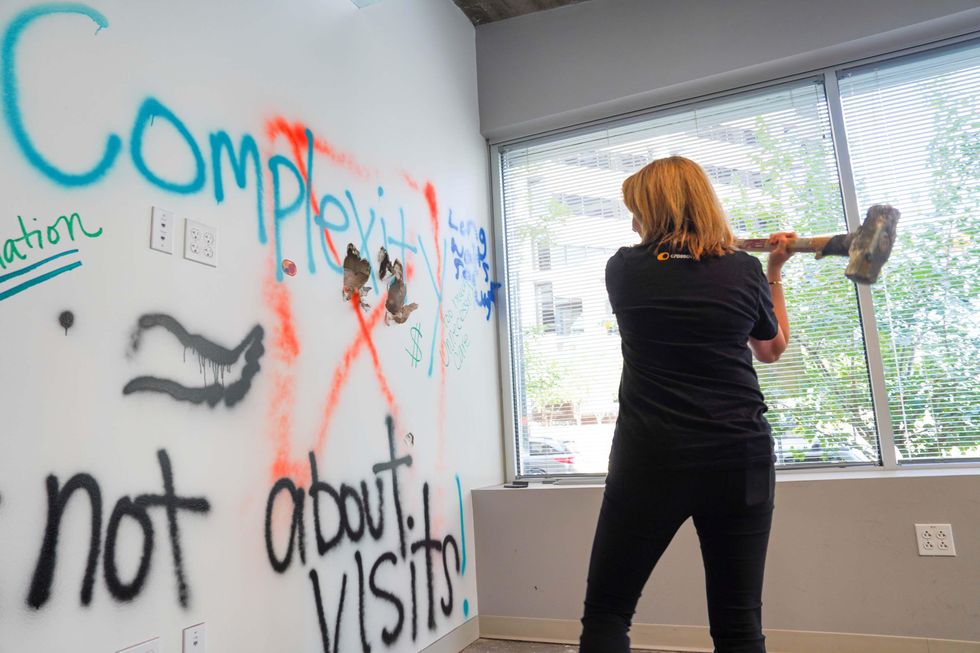 On a visit to the site of the coming health center, the Crossover team kicked off the remodeling of the space. They tagged the walls with aspects of healthcare that they dislike and want to avoid in their new center, including matters like endless paperwork, long waits, and complexity.
With eight shared health centers across Texas, California and New York and 33 private, on-campus clinics in 11 states, Crossover says they were attracted to Austin because of its employers making it an exciting place to be.
"As we look for those employers who are willing to do things out of the box, and think differently about problems, this density of innovation is an exciting place for us to be able to invest in," Higgins said.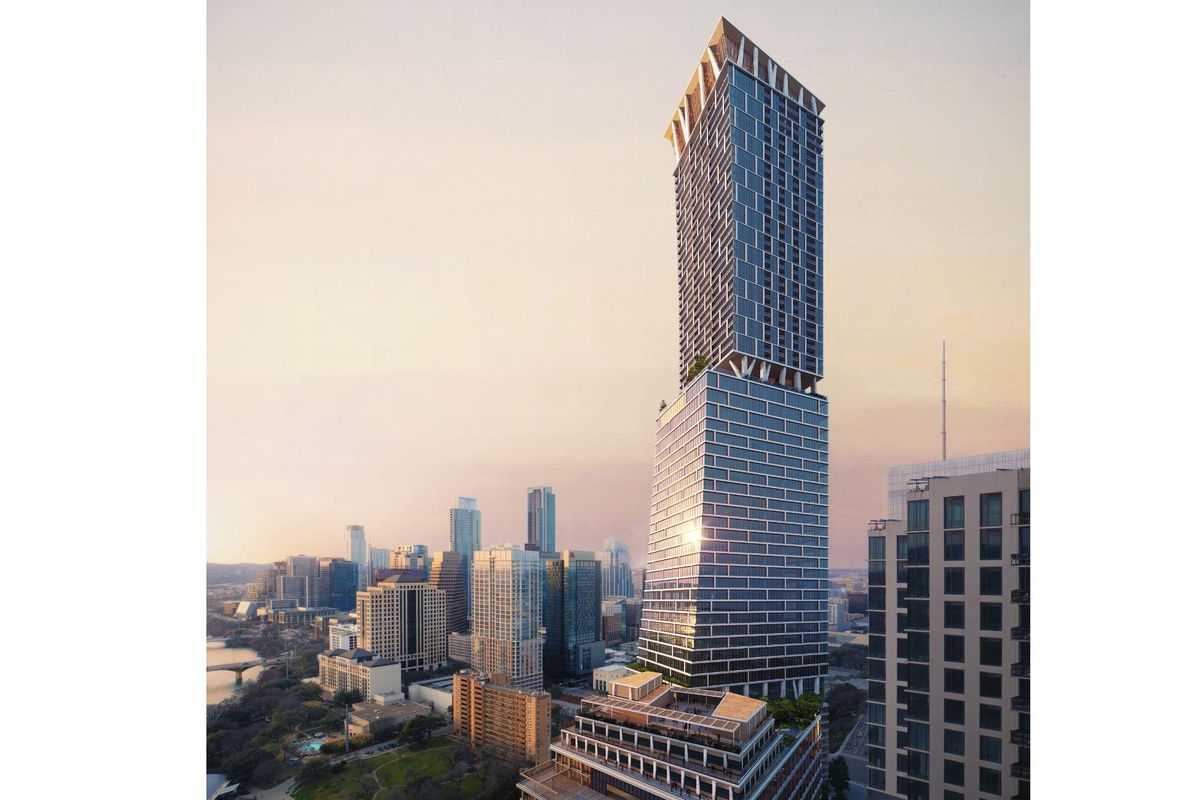 Standing at 1,022 feet near the intersection of Waller Creek and Lady Bird Lake, a mixed-use high rise called Waterline is set to open in late 2026.
The 74-story building will be more than 300 feet taller than the Independent, Austin's tallest, and 20 feet taller than the state's current champ, the JPMorgan Chase Tower in downtown Houston.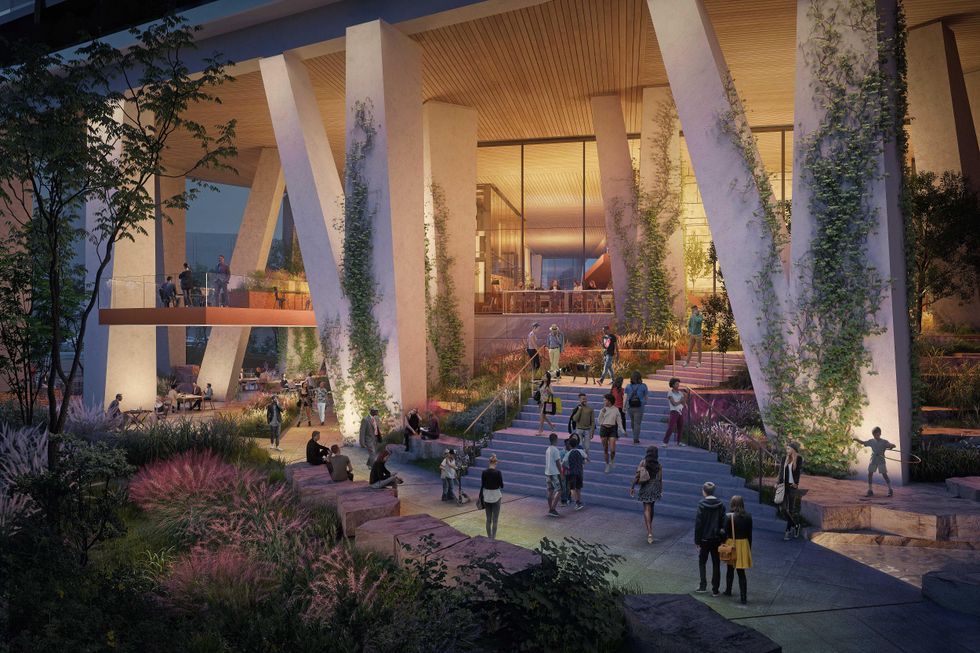 Features:
3.3 acres at 98 Red River St.
A 251 room hotel, Hotel Austin
352 luxury apartment homes
700,000 square feet of office space
The developers, Lincoln Property Company and Kairoi Residential, said Waterline will serve as a new gateway from the Central Business District to the Rainey Street district.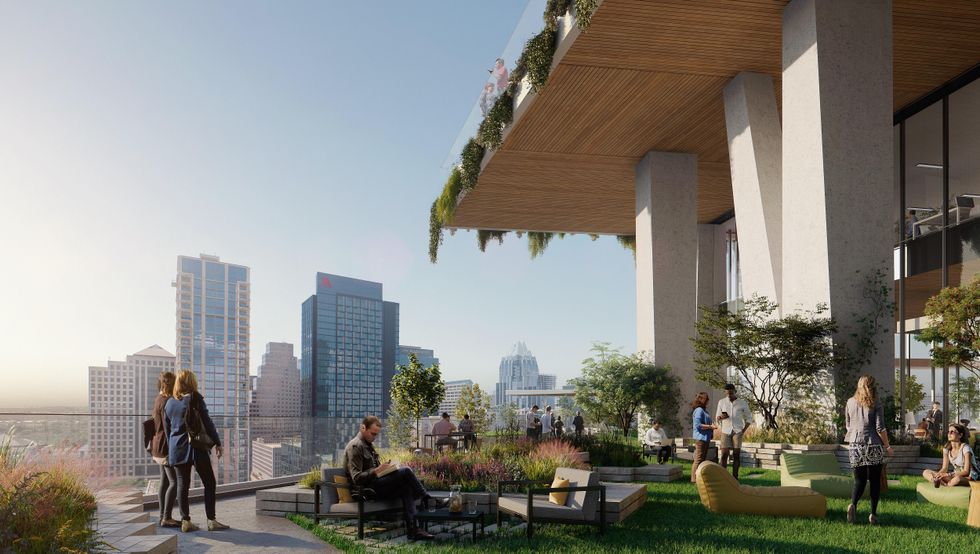 "Waterline marks a new milestone for downtown not only because of its height but also because of the positive impact this project will have on improving connectivity, enhancing public amenities, and attracting more people to this beautiful area of downtown," Seth Johnston of Lincoln said.
A Canadian pension fund manager is the project's primary owner.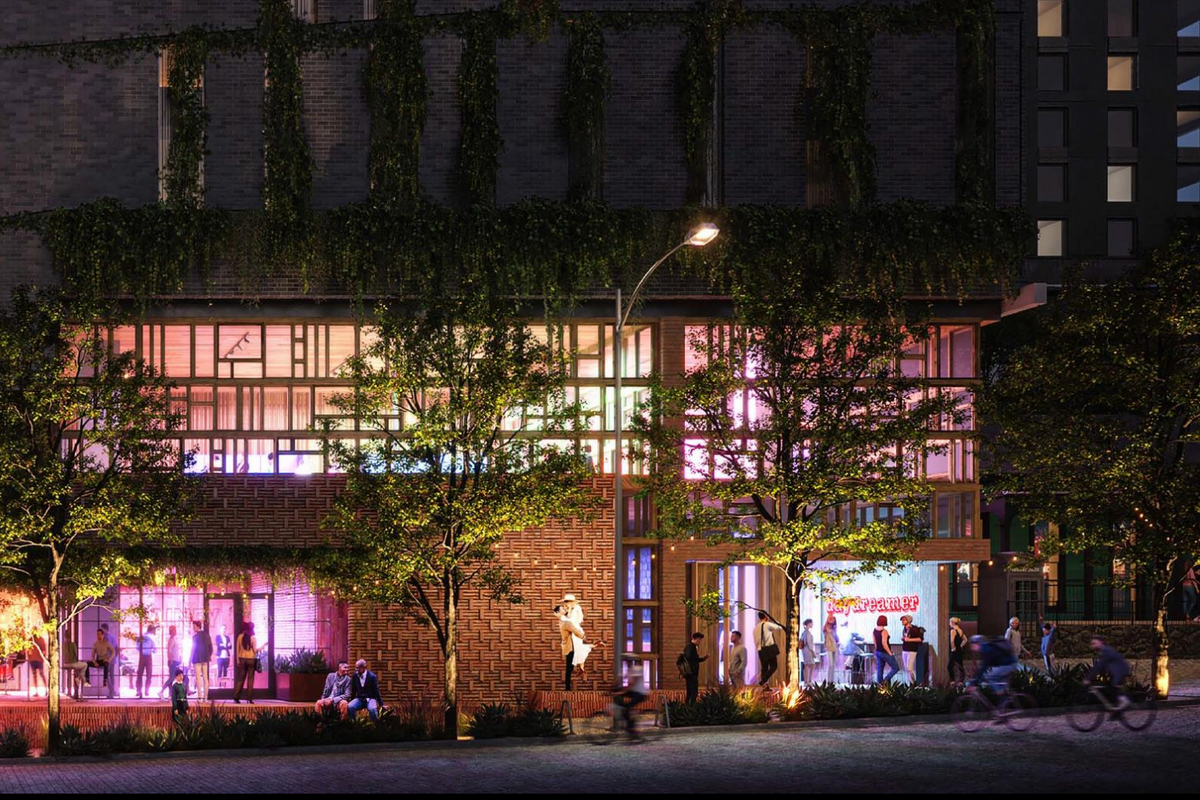 The Rainey you know now will have some striking differences in the coming years. What was once a neighborhood occupied by homeowners has transformed since rezoning about 17 years ago paved the way for commercial development.
Now, it's an entertainment district facing a transformation as new buildings bring the closure of favorites like Container Bar, Bungalow and Reina. "This city is changing, and though we must embrace the change, it doesn't mean we can't live it up like the good ole times until it's here," Reina said when announcing its last day was coming.
These are a handful of developments that will soon join Rainey's mix of food, nightlife and housing.
80 Rainey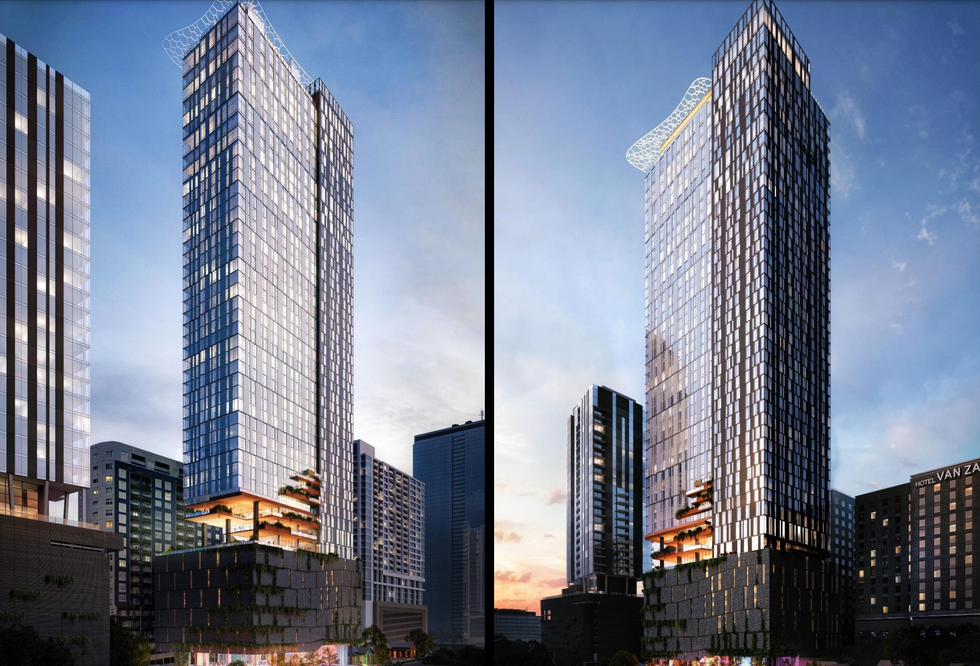 This 49-story tower will stand at 550 feet once it reaches completion in 2025. It'll house nearly 650 residences, with approximately 20 of those being affordable units. And there will be an abundance of drinks and food from the ground up. People will be able to wander to the basement for a speakeasy or the 11th floor for a rooftop bar. There will also be multiple restaurant spaces and a coffee and cocktail lounge.
The Modern Austin Residences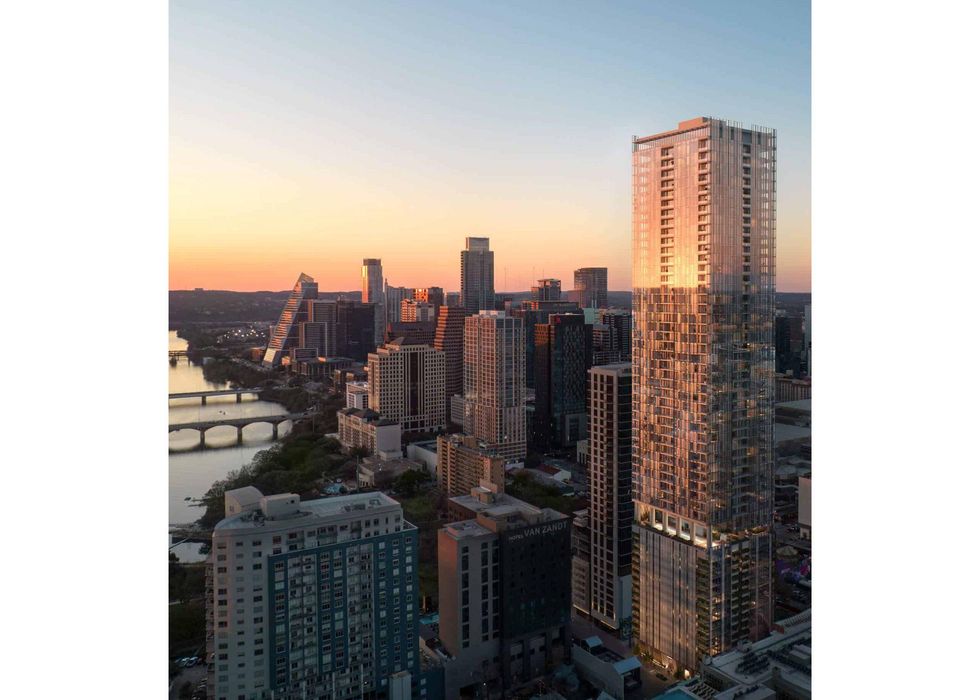 With a name that nods to its design style, the Modern is set to reach 56 stories that will offer one to five bedrooms. Currently, prices for the condos set to open at 610 Davis St. in 2024 are listed from the $600s to $15 million. With that, residents will get amenities spanning three levels that include perks like an outdoor theater, a pool and spa, a yoga and pilates studio and sky lounge areas.
When the building was announced last year, architecture firm Page said they were excited to team up with others on the tower. "Careful consideration has been given to every aspect of the project," Brandon Townsend with Page said. "From locating the pool deck for ample sunlight and fantastic views; to the thoughtful finishes within the unit, The Modern will redefine classic design with timeless elegance."
98 Red River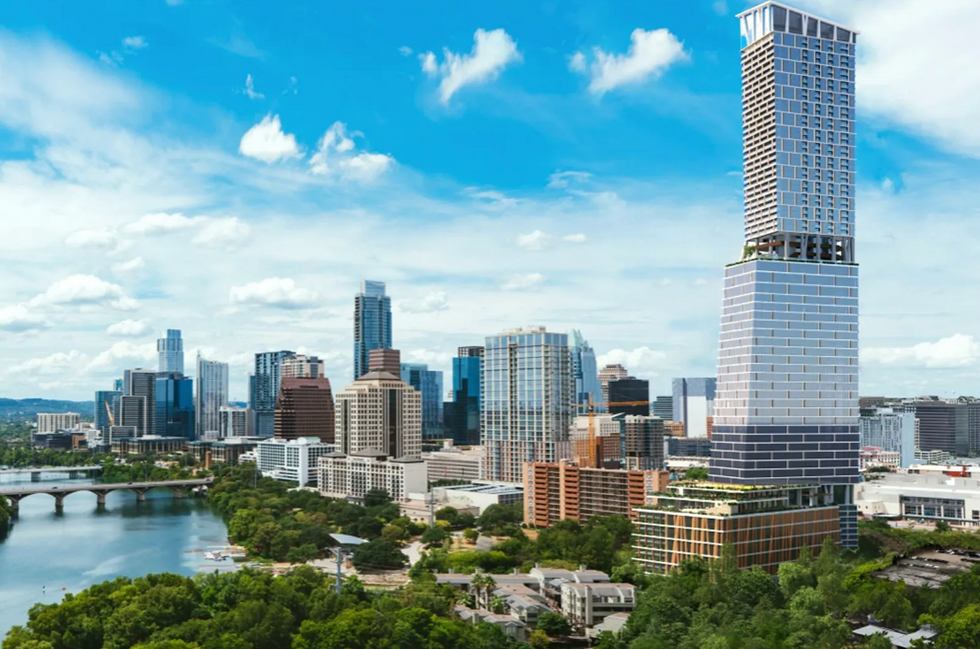 With 74 stories that will include more than 350 apartments, 686,000 square feet of office space and a hotel, this high rise could become the tallest building in Texas. In June, the Austin American-Statesman reported that the project's civil engineering firm said the building will be more than 1,000 feet tall. Plus, it landed luxury brand 1 Hotels for the anticipated 251-room hotel with a 16th-floor pool.
The Travis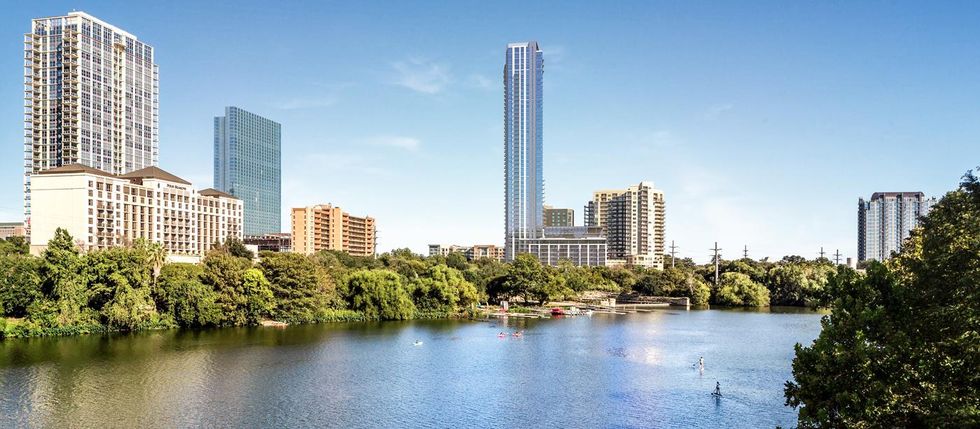 Located at 80 Red River St., this 50-story apartment tower has an expected completion in fall 2024. Boasting a height that's comparable to other downtown buildings with for-sale units, the Travis will have more than 400 units available for rent. The luxury development will include proximity to hike and bike trails and amenities like a clubhouse, rooftop pool, a coffee shop and fitness facilities.