Get connected with our daily update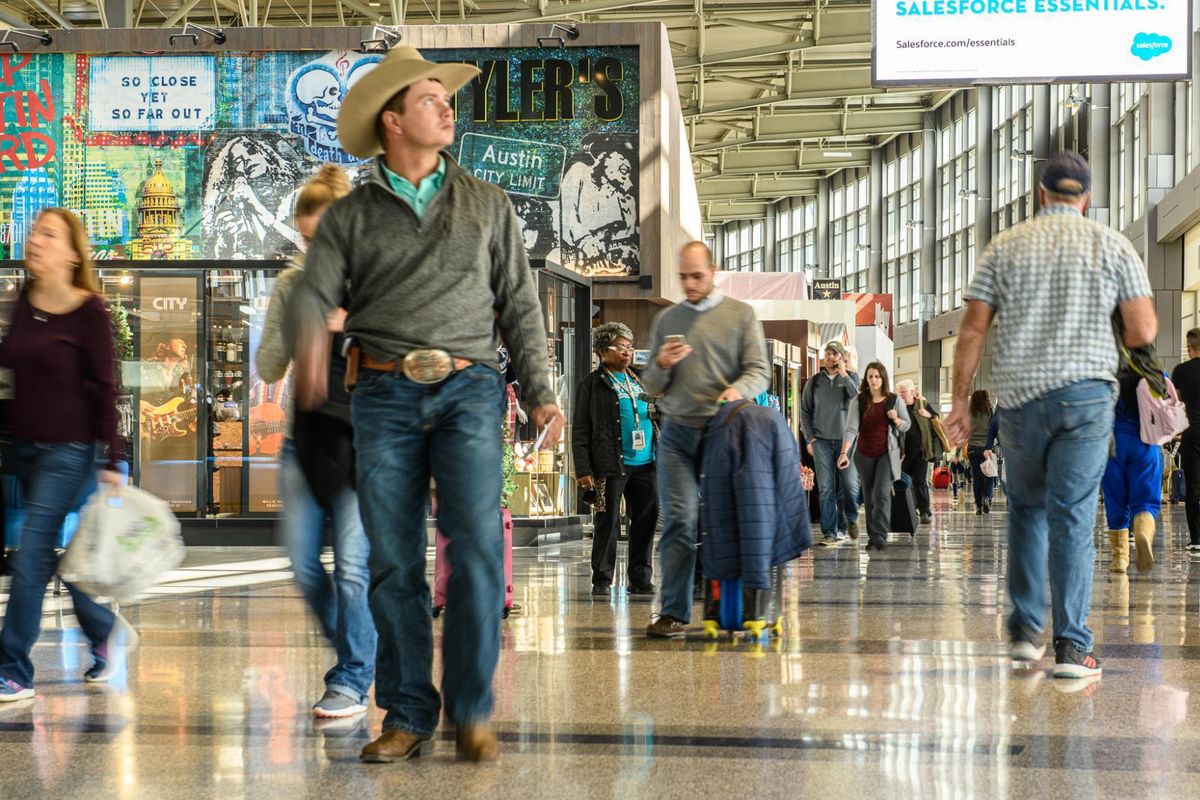 The Austin airport is warning travelers to "pack your patience" as it expects this Memorial Day weekend to be the busiest in airport history.
This weekend will kick off a period of more than 4.8 million passengers passing through Austin-Bergstrom International Airport by the end of summer—contributing to a projected record-breaking year of 22 million passengers at ABIA.
The surge in traffic at the airport comes as ABIA considers itself officially recovered from the pandemic's impact, an airport spokesperson ABIA Public Information Specialist Bailey Grimmett told Austonia. Additionally, the population growth in Central Texas and more service offered from ABIA has meant more people at the airport, she said. However, it has come under fire for increasingly long wait times at TSA and not having enough parking.
Flying soon? Here's how to prepare for a busy airport this summer.
Arrive hours early for your flight, especially if it's in the morning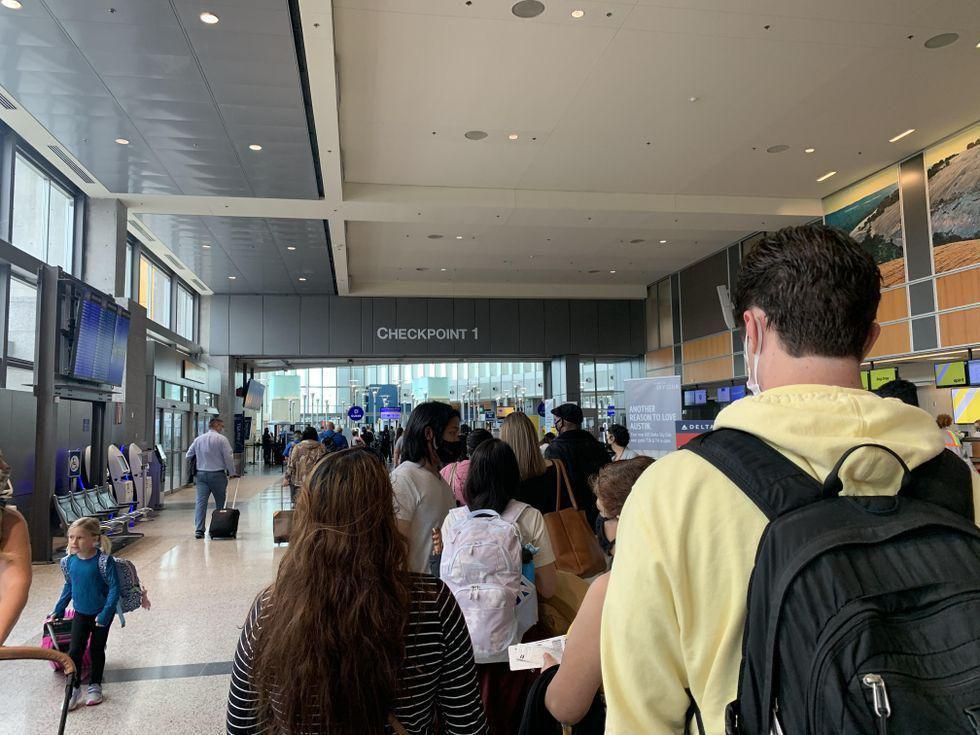 Summer travel lines in September 2021. (Austonia)
The busiest passenger traffic days in summer 2021 were Thursdays, Fridays, Sundays and Mondays, according to a release but each day of the week is expected to see increased traffic this summer. Lines tend to be longest before 8 a.m. and sometimes mid-morning hours.
Grimmett told Austonia the average person should arrive at the airport two-and-a-half hours before boarding time for domestic flights or three hours early for international flights. You might want to tack on extra time if…
You need to park or are returning a rental.
You're traveling with a big group, children or those who require assistance.
You're checking in baggage.
Familiarize yourself with TSA requirements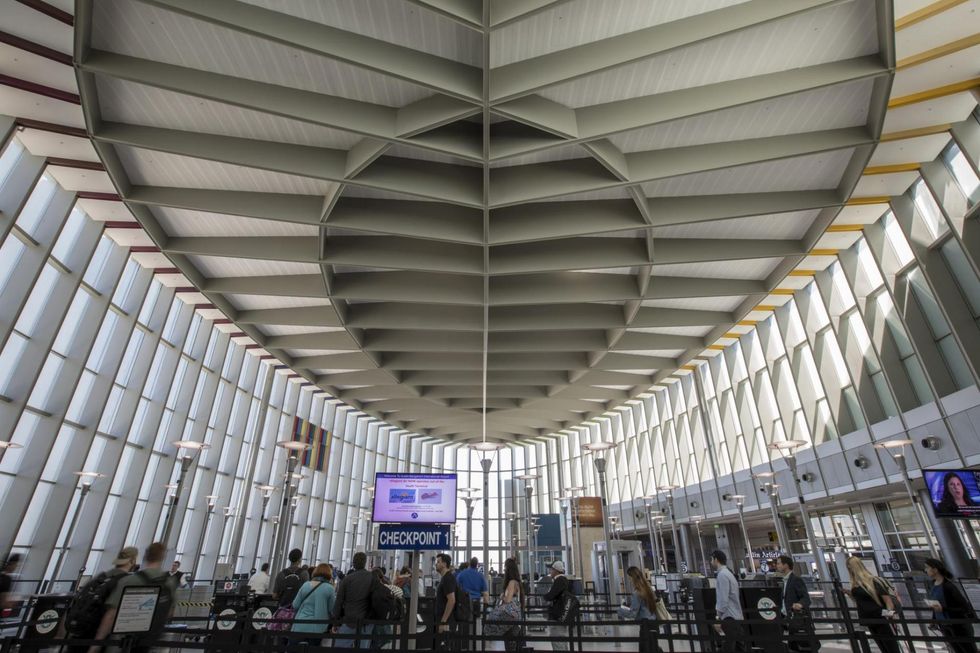 (ABIA)
The worst thing while traveling is getting stuck in security and having to repack all of your belongings. If you're traveling with a carry-on of toiletries, medication or food, double-check with TSA.gov if you're not sure.
Security screening checkpoints open at 3 a.m. and Grimmett said don't hesitate to ask a staff member if you need help. Faster screening is available by applying for
TSA PreCheck
or
Clear
screening for an extra fee.
Rather wait for the rush to die down?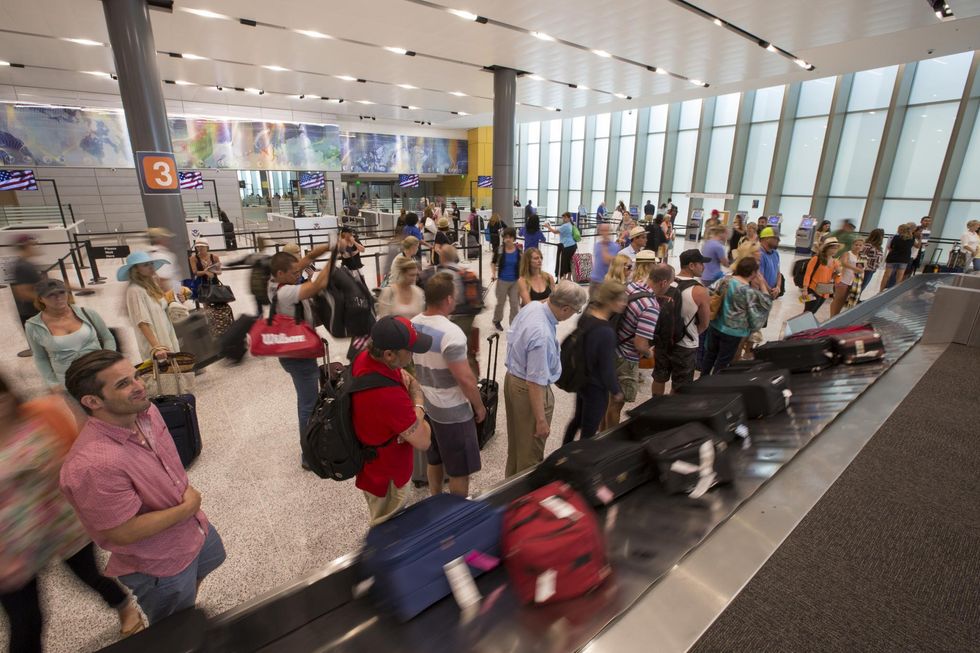 Grimmett said to expect near-constant high traffic through August, when students return to school and tourist season ends. The lull is short-lived though—ABIA typically sees another travel uptick in October for events like F1 and ACL Festival.
Once you're inside, refer to our complete guide to ABIA for a look at the amenities.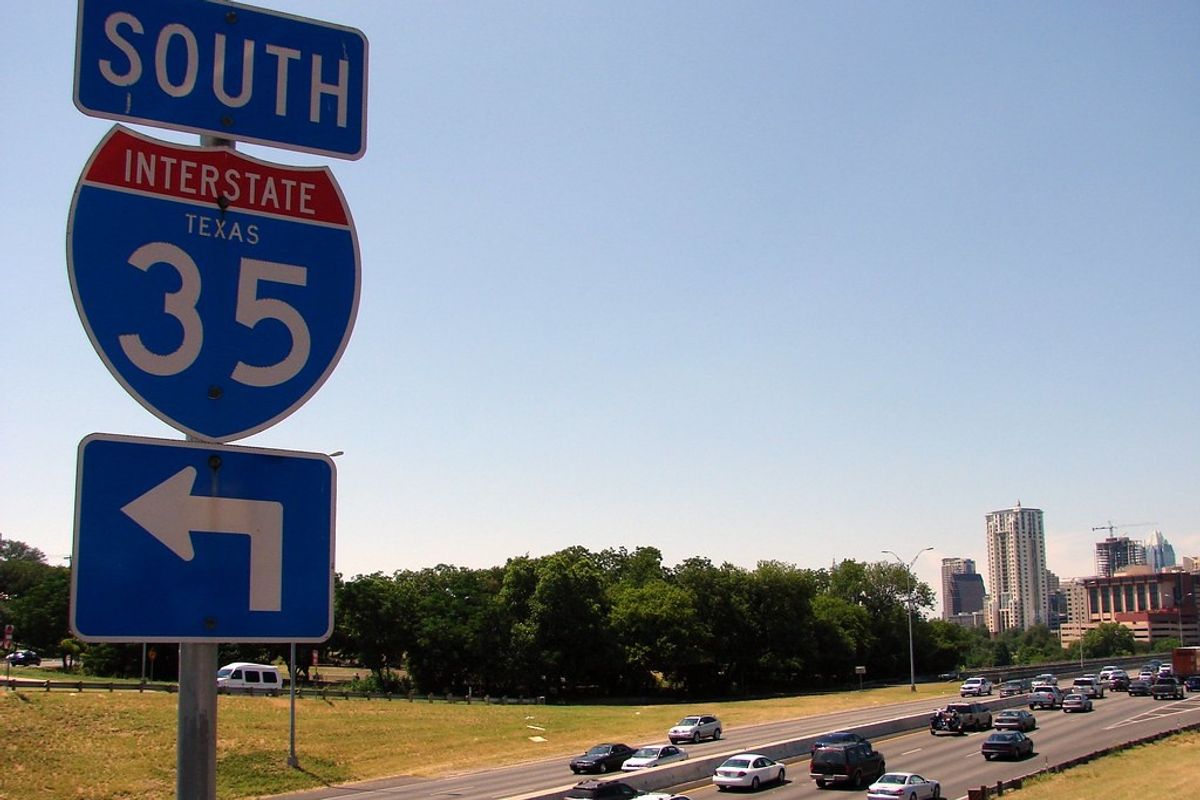 What would Austin's roads look like if they were built for all 1 million residents? For starters, there would be a lot fewer cars.
That's what the city planned for when it adopted the Austin Strategic Mobility Plan in 2019—when similar to today, heavy traffic, rapid growth, and safety on roads were at the forefront of concerns in the city. The plan includes implementing Project Connect, a transition toward greener transportation and an emphasis on connecting communities, with the help of Vision Zero.
It is also part of a bigger goal of getting 50% of Austinites to stop driving alone or get off the roads altogether, according to Austin Transportation Systems Development Division Director Cole Kitten.

With rail lines to come and more emphasis on micro-mobility, the city will be able to accommodate a growing population, put money back in their wallets and be eco-friendly.
Lowering traffic deaths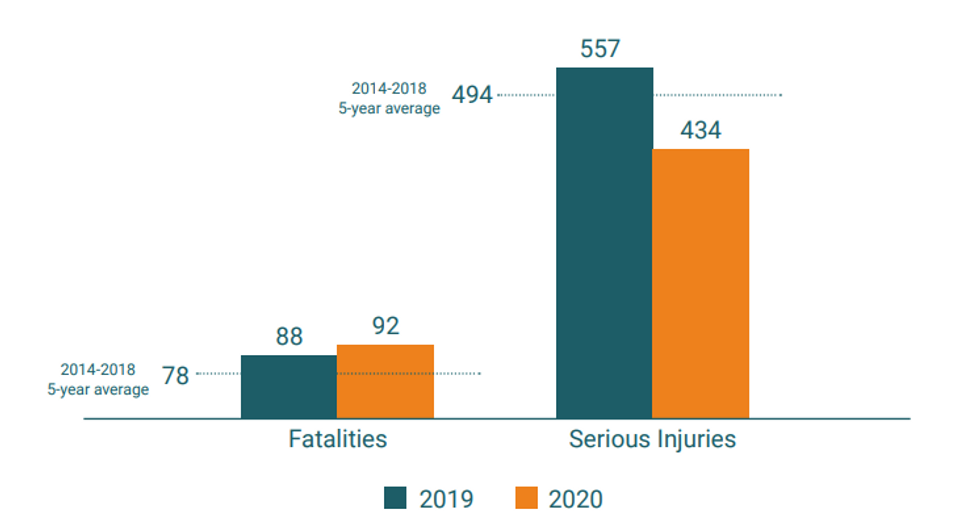 (Vision Zero)
In 2021, 4,480 people were killed on Texas roadways—marking the second-deadliest year in the state since 1981—part of a deadly national trend that led to the deaths of 38,000 Americans.
Austin adopted Vision Zero, a network of cities committed to reducing "people hurt or killed by crashes to zero with street improvements, policy changes and education," in 2015. So far this year, Austin is up on traffic fatalities with 27 as of Tuesday, compared to 24 this time last year.
While speaking at SXSW 2022, United States Secretary of Transportation Pete Buttigieg said achieving the Vision Zero goal of no roadway fatalities is going to rely on creating equity within local communities, making climate-conscious decisions and taking as many humans out of the driver's seat as possible, whether it's AI drivers or implementing widespread public transit.
"The policy frameworks have not fully caught up with the technology—the safety potential for autonomous driving is enormous," Buttigieg said. "Human drivers do not have a good track record, human drivers killed 38,000 people last year, so the potential is extremely appealing."
Lowering costs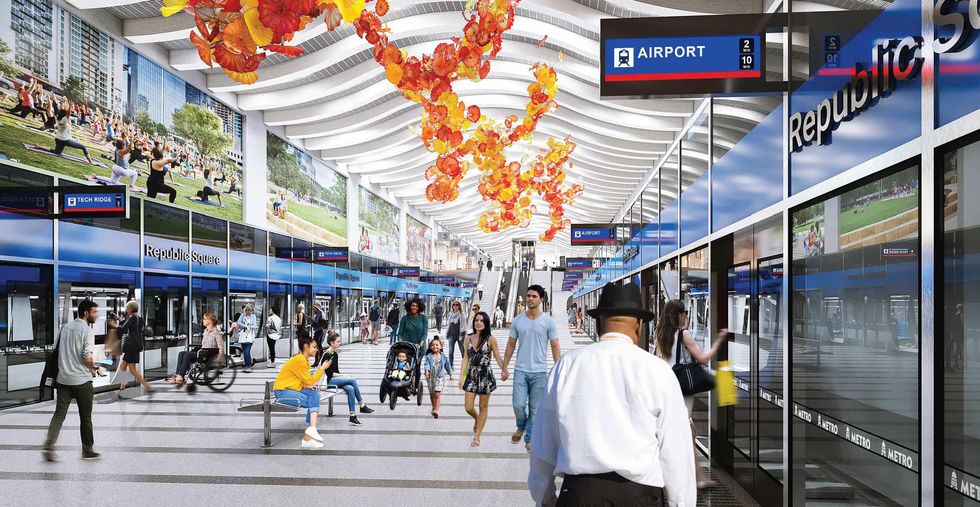 (Project Connect)
The ASMP is a key part of achieving Vision Zero, as it will create the framework for necessary changes to help hit the goal of getting 50% of Austinites to stop driving alone or get off the roads altogether. Kitten said currently, 74% of Austinites drive alone.
With the implementation of greener infrastructure, safety, affordability and connected communities come hand in hand:
Car ownership is extremely costly: The U.S. Department of Transportation Statistics reported transportation was the second-highest cost for American households at a $9,826 price tag in 2020. On the other hand, Austin Transportation Director Robert Spillar said more than half of surveyed Austinites were willing to bike if the route was safe.
When people choose not to drive: Kitten said successfully creating alternative transportation to personal vehicles is "all about options." Austin recently became #1 in the nation for bike lane investments and has seen success with micro-mobility options like scooters.
Climate concerns and electric vehicles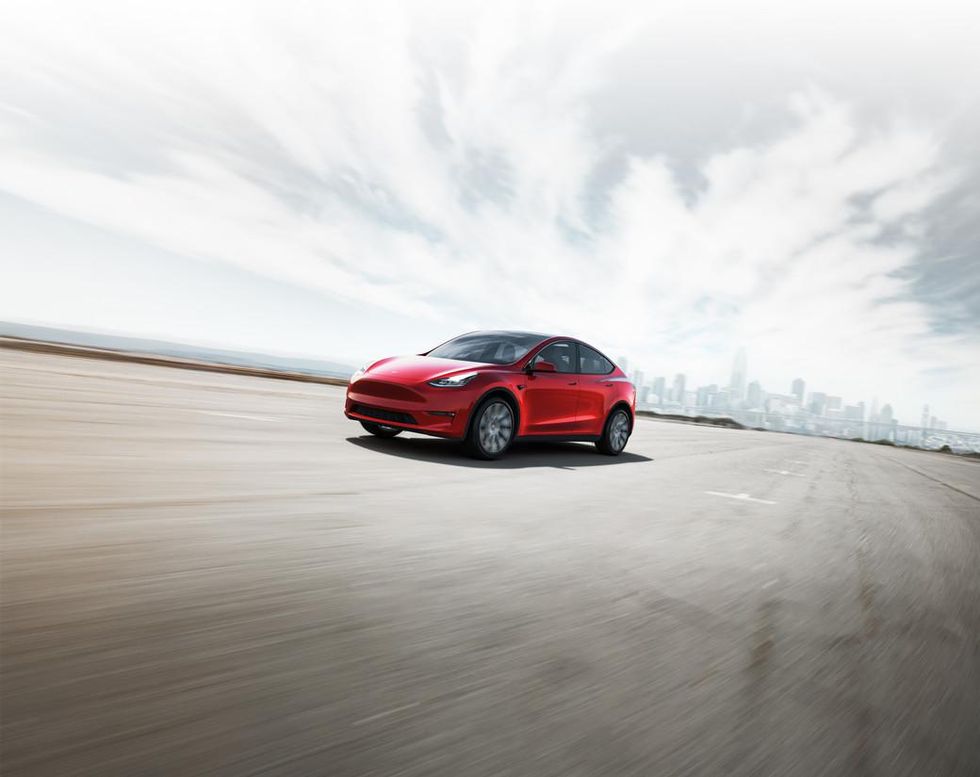 Elon Musk predicts Tesla's Model Y—soon to be made in Austin—will be best-selling car in the world
If the goal is to get people out of cars, where do EVs fit in? Amid lithium shortages and climate concerns surrounding electricity, the reality is that many people need to have a car while living in Texas in 2022.
Buttigieg said he believes the 2020s will be transformative for transportation and views EVs as a means to an end.
"At the utility scale, (EVs are) more efficient, so it is still more efficient, even with a fossil source to turn it into power at a utility generation site," Buttigieg said. "Track two is to take that trip but don't take it in a car. And that's a mode shift, right?"
Kitten said that gathering up-to-date information and having a long-range plan is essential to getting ahead of growth. Passing Project Connect was a big step toward filling gaps in Austin's transportation and Kitten said the city has made progress since and will continue toward its goals.
"If everything happens the way it's envisioned, then people could ultimately choose where to live based on how they can get to where they work without driving a car," Kitten said.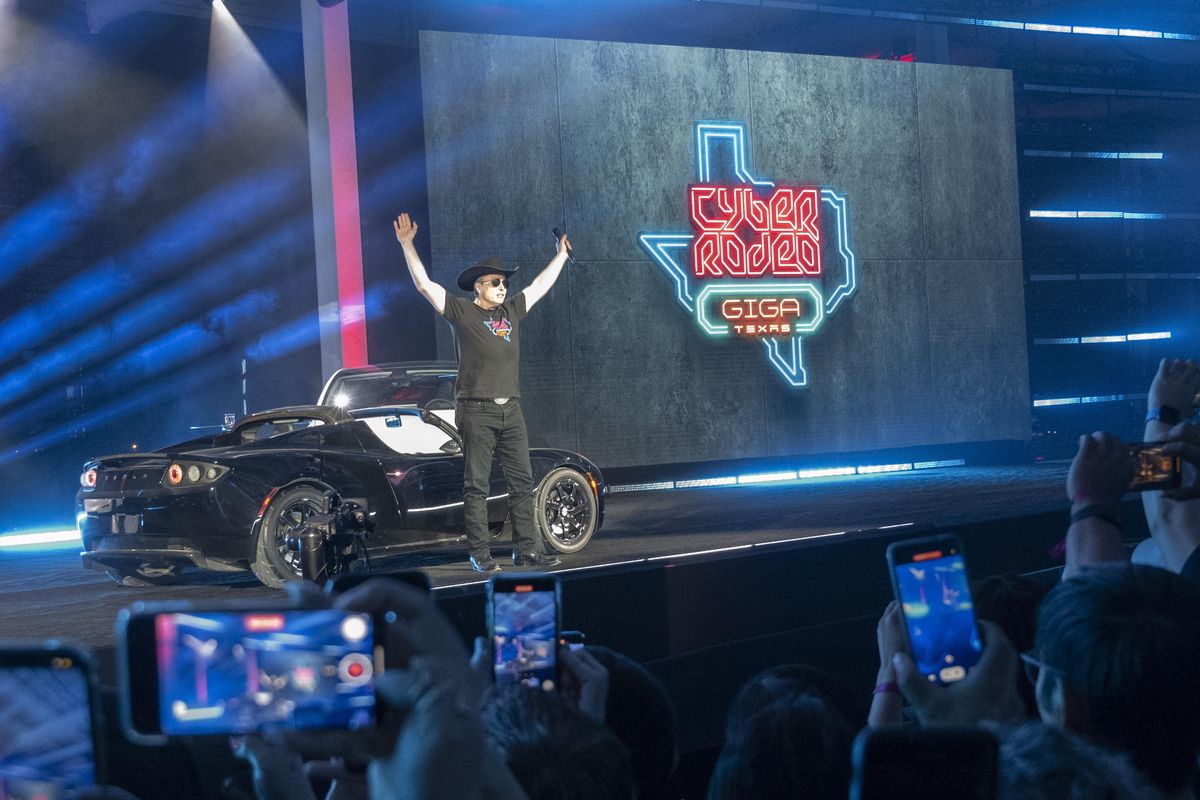 Driving onto stage Thursday night to the tune of a Dr. Dre song, CEO Elon Musk clad in a cowboy hat and Tesla belt buckle gave remarks on the automaker's history, production plans and the new $1.1 billion Giga Texas site, declaring it "the most advanced car factory that earth has ever seen."
Roughly 15,000 people traveled from near and far to attend the grand opening of the headquarters with a Cyber Rodeo theme. The night featured fireworks, a drone display, a petting zoo and the start of delivery for Texas-made Teslas.
The factory is the product, Musk said. He provided metrics like that it's taller than the Burj Khalifa if flipped on its side, and joked about how it could fit 194 billion hamsters. But with 10 million square feet of floor space, views of downtown Austin and 70,000 solar panels, Musk has big plans for it.
Tesla aims to have half a million Model Y units pumped out each year, which he claimed would be the highest capacity line in the world. Next year, Cybertruck production will start.
Musk acknowledged the delays on the highly anticipated vehicle and showed off the most recent iteration of the pickup with the stylistic choice to remove door handles. "I can't wait to have this baby in production," Musk said. "It's going to be epic."
He hyped the crowd up with multiple other goals: the world's biggest casting machine, plans to make Giga Texas the biggest cell factory globally, and moving to a "massive scale that no company has achieved in the history of humanity."
Scaling, he emphasized, matters with respect to making an environmental impact. An ad before his remarks began said Tesla owners saved 8 metric tons of CO2 last year. Still, Musk pointed to a bar graph while on stage showing Tesla's vehicle output compared to the rest of the world market, estimating it at a little more than 1%.
"We want to try to get to, I don't know, 20%. As much as we can to move the needle," Musk said. "This is why scale matters. In order to make a difference, a real big difference to sustainability, we have to make a lot of cars... to transition the world to sustainable technology as quickly as possible."
Texan Tesla enthusiasts already had merch to show their pride with the Giga Texas belt buckle, but the party dug into Texan culture even more with bull rides, an actual bull, Teslas formatted into the Texas flag and a boot statue.
Some locals attended the grand opening including EV-only rideshare app Earth Ride and representatives from Del Valle Independent School District, which let school out early for the event.
Musk addressed the question, "Why Austin?"
"California is great, and we're continuing to expand in California," Musk said. "But we ran out of room. And so we need a place where we can be really big, and there's no place like Texas."
The state's business-friendly reputation has driven Tesla, Samsung and other tech giants to Central Texas in recent years. Before Thursday night's festivities started, Gov. Greg Abbott went on FOX Business noting his talks with the CEO in the early stages of Tesla establishing a presence in Austin.
"We're 10 minutes from the airport. 15 minutes from downtown, central logistics hub. We've got access to awesome talent," Musk said. "Thank you, Austin. Thank you, Travis County," Musk said to cheers.