Get connected with our daily update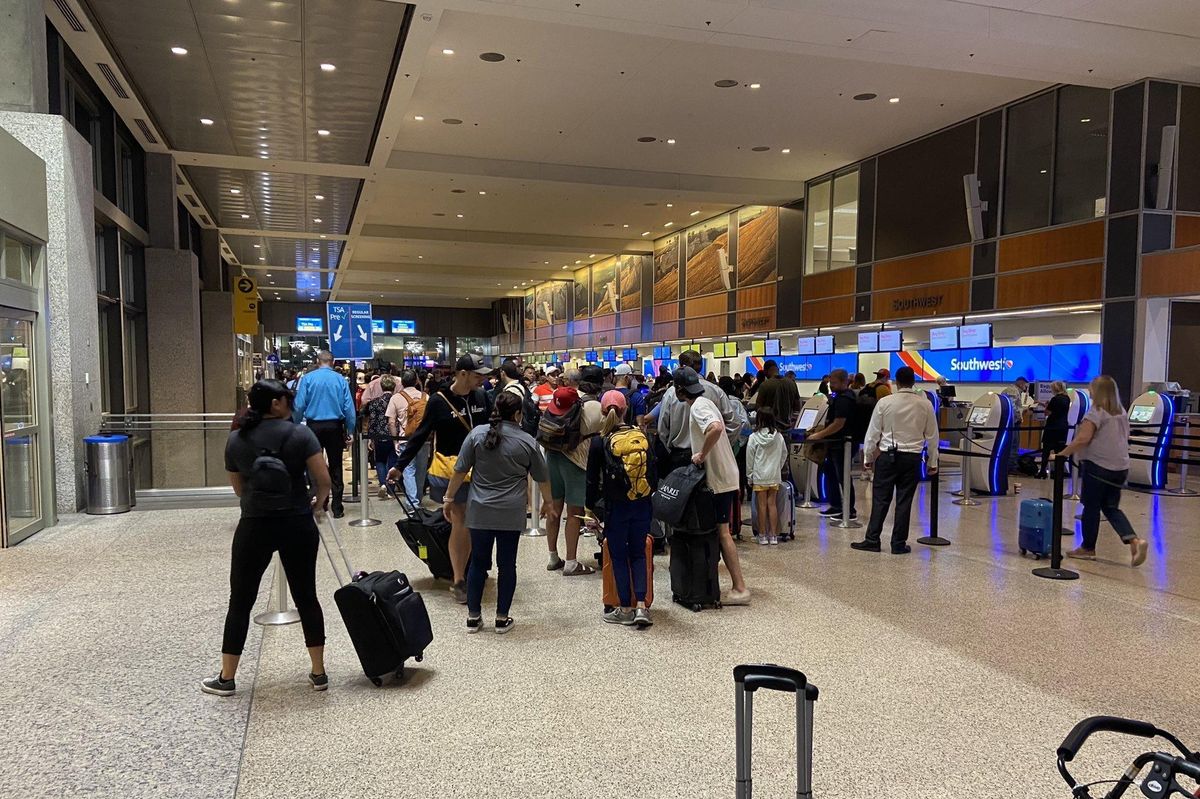 Flyers are less satisfied with the Austin-Bergstrom International Airport than a year ago, a new study shows.
Research firm J.D. Power placed ABIA at No. 15 on a list ranking overall customer satisfaction at large airports, a slip from last year's spot at No. 7. Other Texas airports secured rankings ahead of Austin, with Dallas Love Field at third, Houston Hobby at eight, and San Antonio International Airport at ninth.
Dallas/Ft. Worth ranked eight in the "mega airport" category.
The study examined airports based on the following factors: terminal facilities; airport arrival/departure; baggage claim; security check; check-in/baggage check; and food, beverage and retail.
On a 1,000-point scale, Austin-Bergstrom received 785 points this year compared to its score of 819 in 2021.
Passenger experiences at Austin-Bergstrom have been influenced by population growth in Central Texas, which has brought record traffic and longer wait times at TSA. And a recent power outage at Austin-Bergstrom caused flight delays. Michael Taylor, travel intelligence lead at J.D. Power., said that consumer satisfaction with flying has decreased overall.
"The combination of pent-up demand for air travel, the nationwide labor shortage and steadily rising prices on everything from jet fuel to a bottle of water have created a scenario in which airports are extremely crowded and passengers are increasingly frustrated—and it is likely to continue through 2023," Taylor said.
Bailey Grimmett, a spokesperson for ABIA, commented on the ranking.

"We're grateful that AUS customers continue to rank our airport above average, especially during this year that saw air travel disruption here in Austin and across the globe as airports, airlines and the air travel industry continued navigating the impacts of the pandemic," Grimmett said. "We look forward to delivering near-term and long-term improvements through our Journey With AUS program to improve the passenger experience."
That program is slated to bring a new midfield concourse to increase gates and connect to the Barbara Jordan Terminal through an underground connector tunnel.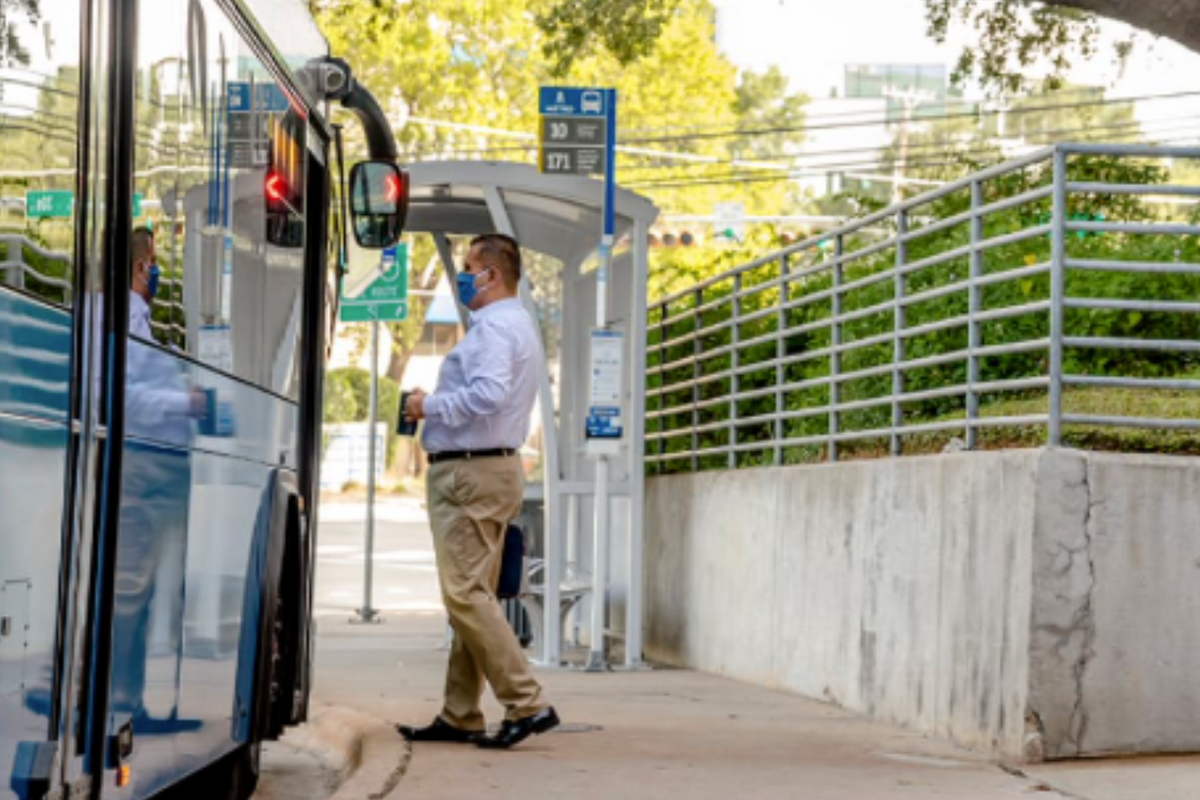 Capital Metro
By Nina Hernandez
The Capital Metropolitan Transportation Authority Board of Directors learned more this week about the potential fallout of both Lago Vista and Manor ending their partnerships and leaving the Capital Metro service area.
In August, both suburbs decided to hold elections to ask voters whether to continue or end partnerships with Capital Metro. Lago Vista is asking again after an unsuccessful 2016 ballot measure.
Both suburbs currently contribute 1 percent of their sales tax to Capital Metro, are eligible to receive Build Central Texas funds and are part of the Urbanized Area. If the ballot measures pass, there will be service impacts within 24 hours of the official election canvassing process.
Cheyenne Krause, Capital Metro's deputy chief of staff, told the board that if the partnerships are terminated, Capital Metro will continue to collect sales tax revenue until each suburb's financial obligation is repaid.
That would take about four years for Manor, which has an obligation of $9.84 million, and six and a half years for Lago Vista to pay its $6.4 million obligation. These numbers are tentative, however, and would be finalized the day after the election canvassing.
"The net financial obligation will stop accruing once we reach the effective date, which is the day after the election results are canvassed," Krause said.
Capital Metro operates Route 990 Manor/Elgin Express and Manor Pickup in Manor. In Lago Vista, the agency operates Route 214 Northwest Feeder, Lago Vista Pickup and MetroAccess. Routes 990 and 214 and Manor Pickup are operated by the Capital Area Rural Transportation System, or CARTS. Capital Metro pays a portion of those operating expenses.
The end of the partnerships would impact bus and rail service, as well as Pickup and MetroAccess paratransit service.
If the Manor partnership is terminated, Route 990 would no longer stop in Manor, beginning with 24 hours of the election canvassing, although CARTS could continue to offer service between Elgin and Austin without a Manor stop. The decision would also mean the easternmost terminus of the future MetroRail Green Line would need to be reevaluated. In Lago Vista, a terminated agreement would mean service would cease to 12 bus stops along Route 214. As a result, the last stop headed west would be Jonestown.
Pickup service would stop inside Manor city limits and in the Lago Vista zone within 24 hours of the election canvassing.
Capital Metro is required to continue providing MetroAccess service to existing subscribers. It has one customer in Lago Vista receiving trips three days per week at a cost of approximately $20,000 per year. Lago Vista will be required to pay the cost of continued service.
The change would also mean closure of all Capital Metro facilities in those jurisdictions, including park and rides, bus stop signage and amenities, and maintenance services.
Capital Metro's small member cities are eligible to receive funds through the Build Central Texas program. If the ballot measures pass, Manor and Lago Vista will lose their eligibility. They would receive funds allocated to date but would not be able to receive funds in future years. Manor would get about $1 million in remaining Fiscal Year 2022 funds and Lago Vista would receive $129,000.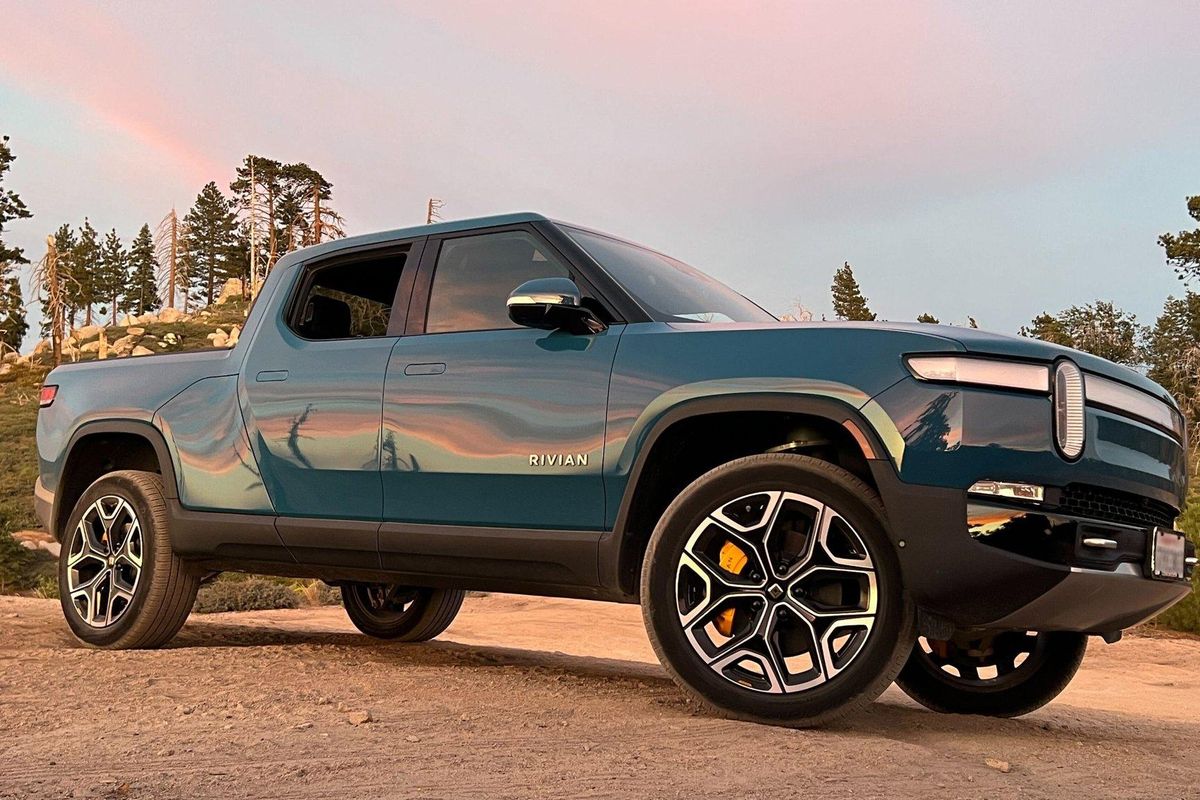 A new service center from electric truck company Rivian has come to North Austin, near the Crestview neighborhood.
The center comes not long after it was revealed that its competitor, Tesla, will be opening its fourth Austin showroom in the northeast, near the intersection of 290 and 183. Rivian's service center is close by at 622 Morrow St.
The California-based automaker says the 24,000 square foot space is dedicated to serving 42% of Texas' preorder holders along with their custom electric delivery vehicles from Amazon.