Get connected with our daily update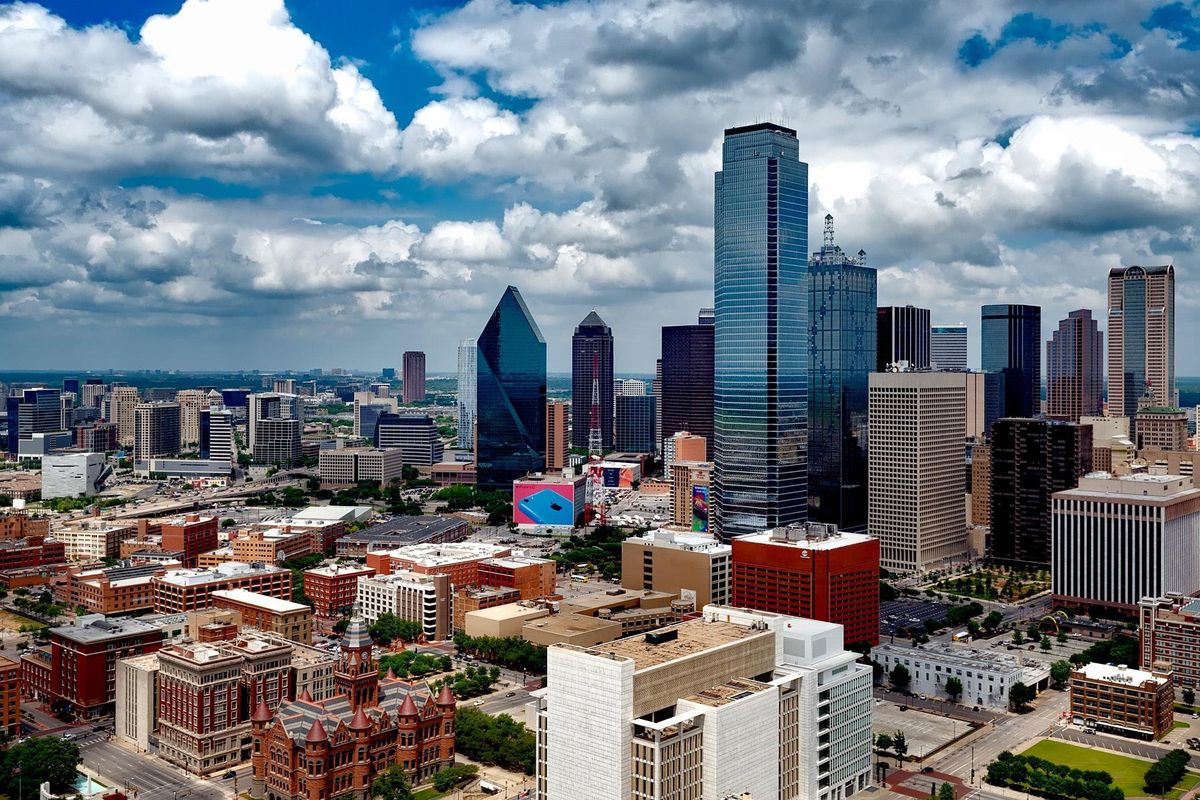 If you are a committed, grunge-wearing resident of the Pacific Northwest, it is easy–almost automatic–to look at Texas as an extraordinarily dry, hot and culturally oppressive place that is better to avoid, especially in the summer. Our two granddaughters live with their parents in Portland.
Recently we decided to take the older girl, who is 15, to Dallas. Setting aside the summer heat, a Portlander can adjust to the vibes of Austin without effort. So let's take Texas with all of its excesses straight up. Dallas, here we come.
Our 15-year-old granddaughter and her sister, 12, have spent summer weeks with us, usually separately so that we could better get to know each individually. In visits focused on Austin and Port Aransas, the girls seemed to be developing an affection for Texas.
Houston and Dallas are two great American cities, the 4th and 9th largest, each loaded with cultural treasures, each standing in glittering and starchy contrast to Austin's more louche, T-shirts and shorts ways.
Three hours up I-35, Dallas loomed before us as a set of gray skyscrapers in a filmy haze, accessed only through a concrete mixmaster of freeways, ramps and exits. I drove with false confidence. Be calm, I said to myself, it will all end in 10 minutes under the hotel entrance canopy. And it did.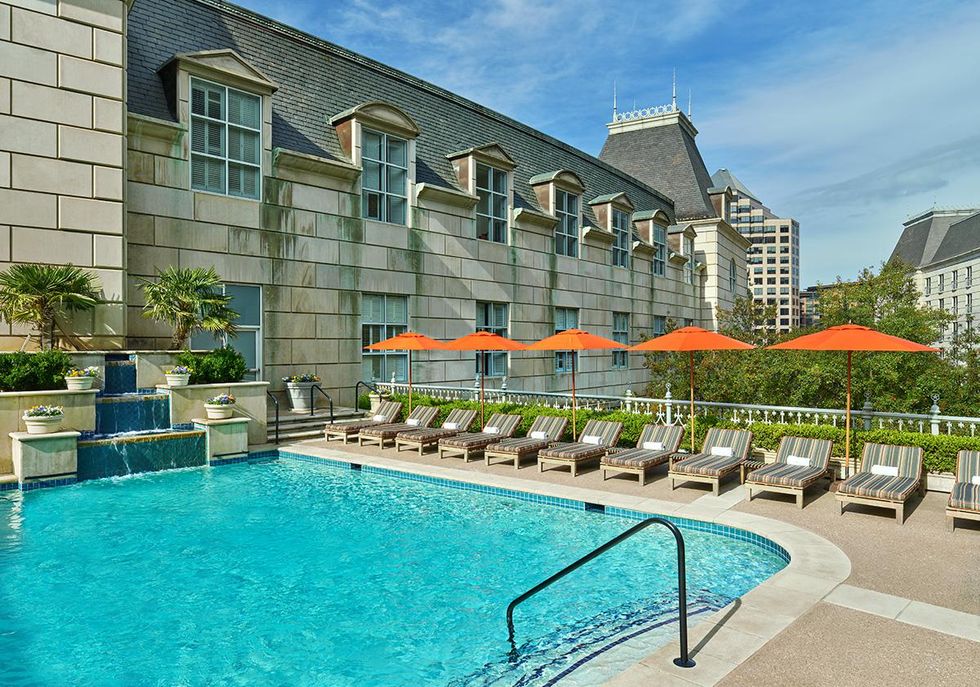 The pool at the Crescent Court Hotel in Dallas. (Crescent Court Hotel)
We stayed three nights at the Crescent Court Hotel ($622 a night for two queens), a high-end hotel in Uptown, patronized by women in white blazers, business people in suits, and tall, lean professional athletes, their shiny Escalades and Corvettes darting in and out, and other celebrities like Bill Barr, the former attorney general who shoe-horned his ample self into a Toyota.
Each morning as I walked to Whole Foods for a cappuccino, a fellow identified by a bellman as Billy the Oilman arrived in his Rolls Royce Phantom. Where does he park? "Wherever he wants to. He likes the Starbucks here."
We garaged our more modest set of wheels for the visit. We were chauffeured for tips by Matt Cooney and Alfonza "The Rev" Scott in the hotel's black Audi sedan. They drove us to museums, restaurants and past the enclaves of the rich and famous. In Highland Park, The Rev pointed out the homes of the Dallas Cowboys' Jerry Jones and Troy Aikman along with the family compound of the Hunts, oil and gas tycoons.
The Dallas Museum of Art's "Cartier and Islam" exhibit (until Sept. 18) attracted an older crowd; the nearby Perot Museum of Nature and Science was a powerful whirlpool of kids' groups ricocheting from the Tyrannosaurus Rex to the oil fracking exhibit. Watch your shins.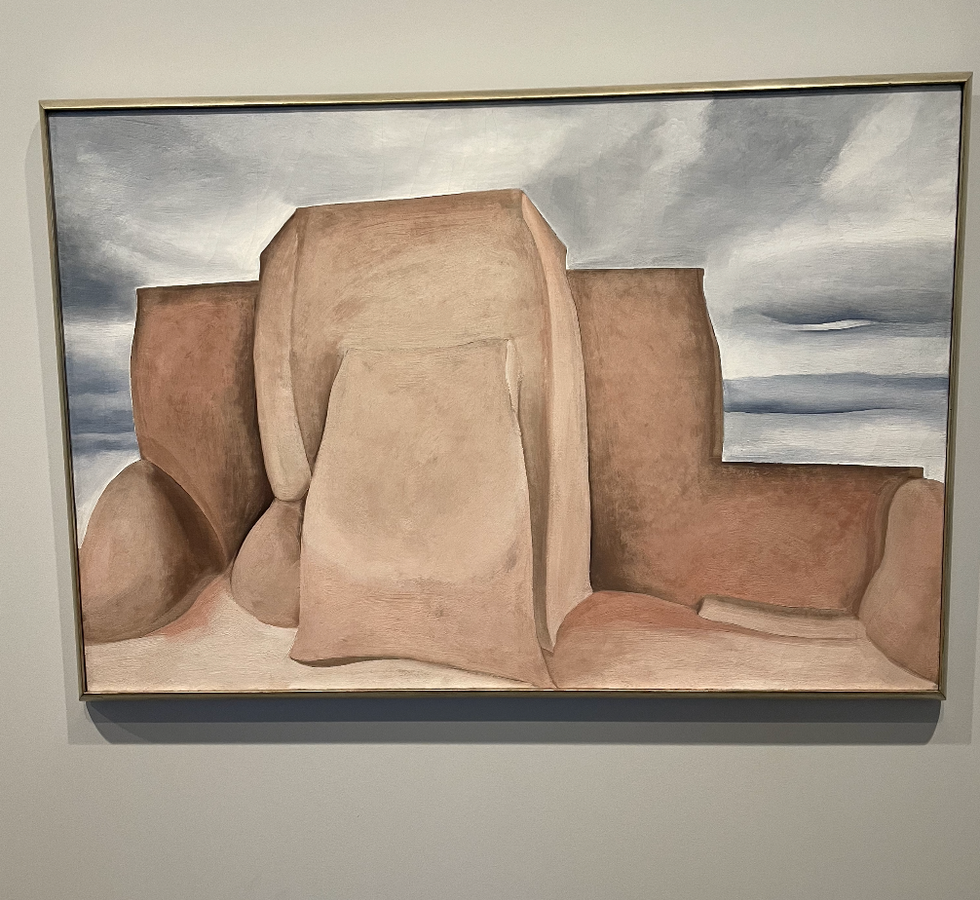 A Geogia O'Keeffe oil painting called "Ranchos Church, New Mexico" at the Amon Carter Museum of Modern Art. (Rich Oppel)
For us, the best museum was the Amon Carter Museum of Modern Art in Fort Worth, a 50-minute, madcap drive away via a 75 mph toll lane along I-30. Don't try it during rush hour. The Carter has an exquisite collection of Remington paintings and sculptures and an excellent array of 19th and 20th-century paintings as well. Pick one museum? The Amon Carter. Peaceful, beautiful, uncrowded, free admission and small enough to manage in two hours.
The Fort Worth Stockyards, a place of history (with a dab of schmaltz), fun and good shopping, filled one of our mornings. The 98 acres brand the city as Cowboy Town, with a rodeo and a twice-daily (11:30 a.m. and 4 p.m.) cattle drive. We shopped for boots, drank coffee and watched the "herd" of 18 longhorns. So languid was their progress that if this were a real market drive the beef would have been very tough and leathery before it hit the steakhouse dinner plate.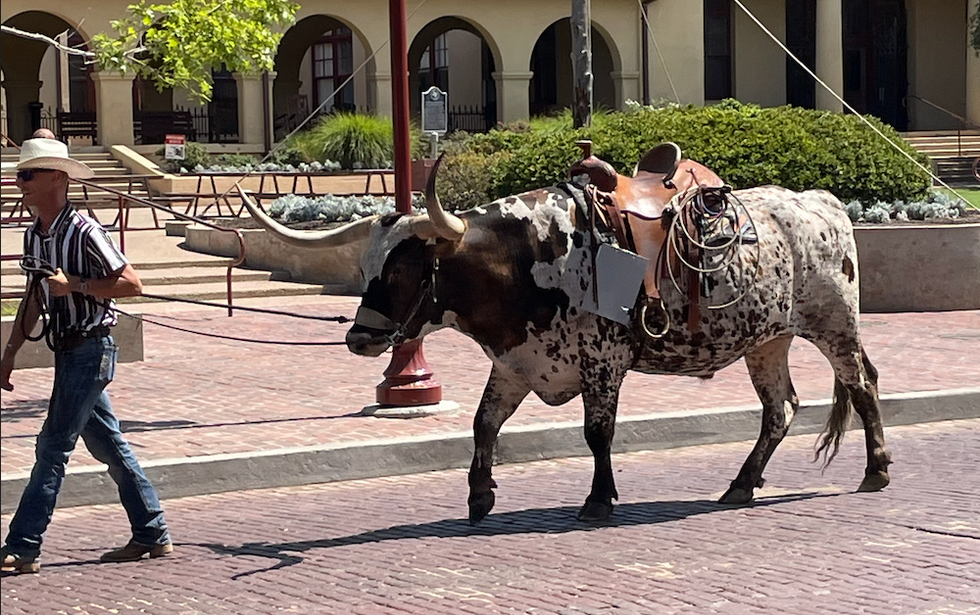 The cattle drive at the Fort Worth Stockyards. (Rich Oppel)
But we could identify: the temperature was 97. "I saw a dog chasing a cat today," said the emcee, deploying a very old joke. "It was so hot that both were walking."
With limited time, we chose three very different restaurants:
Nobu, in the Crescent Court Hotel; Jia, a modern Chinese restaurant in Highland Park; and Joe T. Garcia's in Fort Worth. Nobu's exotic Japanese menu set us back $480, with tip, for four (we had a guest), but it was worth it.
Jia was an ordinary suburban strip mall restaurant, but with good food and a reasonable tab of $110 for four.
Joe T.'s is an 85-year-old Fort Worth institution (think Matt's El Rancho but larger), a fine Mexican restaurant where a meal with two drinks was $115.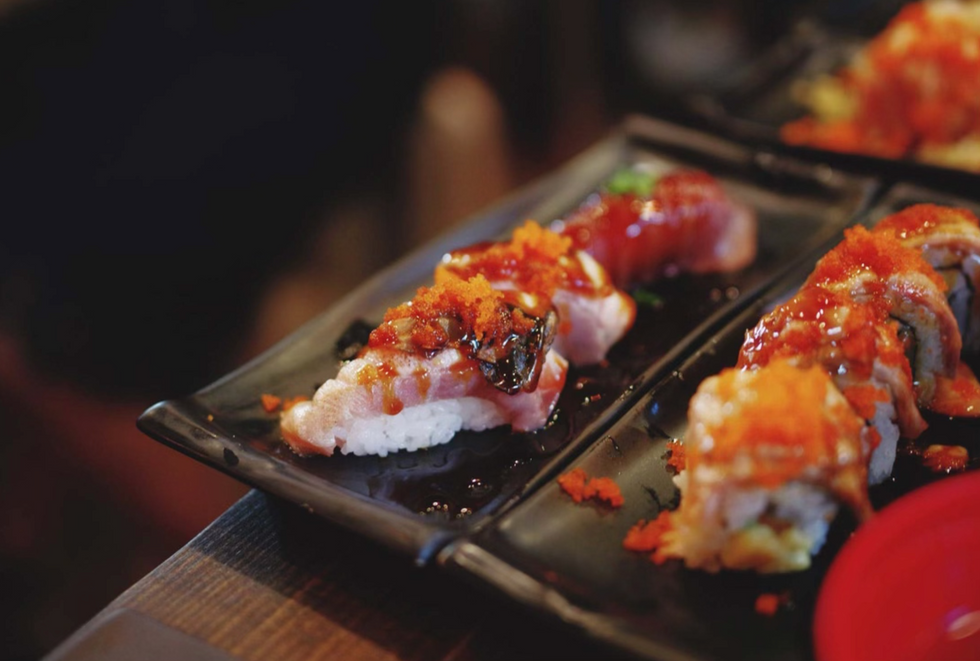 Sushi at high-end restaurant Nobu. (Crescent Hotel)
It was all a splurge for a grandchild's visit. Now we will get back to our ordinary road trips of Hampton Inns, where a room rate is closer to the Crescent Court's overnight parking rate of $52. And to corner cafes in small towns.
Did Dallas change our 15-year-old's view of Texas? "Yes. I think it's a lot cooler than I did. The fashion, the food." So, not only Austin is cool. Take Texas as a whole. It's a big, complex, diverse and wonderful state.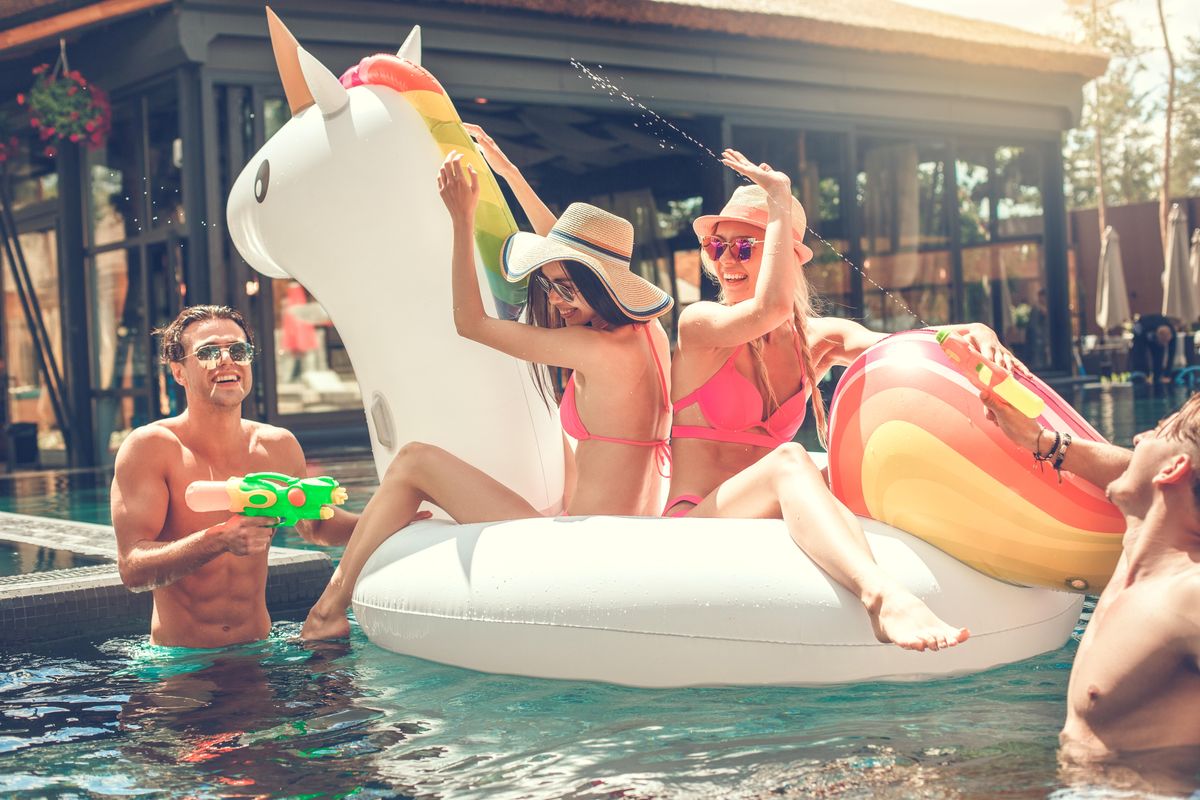 Airbnb is moving to make its COVID-induced ban on house parties permanent—but from the affordable housing shortage to "Under 25" bans, the short-term rental service may be losing its shine in Austin.
In 2019, the company moved to prohibit "open-invite" parties that were advertised on social media and "chronic party houses." By 2020, its ban broadened to all parties and events "until further notice," which was officially coded into policy Tuesday.
From August 2020 to January 2022, Airbnb denied over 48,000 reservations in Texas from serial party offenders, and around 3,300 reservations were declined through the "Under 25" system in Austin.
For some Austinites, the party ban may be the last straw.
But Airbnb has already caught plenty of flack for its possible contributions to the nation's housing shortage.
In Austin, short-term rentals are required to be registered through the city. And while the city reports around 1,900 rental units in the rental registry, according to city demographer Lila Valencia, data collection site Inside Airbnb has tracked close to 12,000 in the area.
Inside Airbnb founder Murray Cox said that too many Airbnbs in Austin could shrink the available housing market.
"If the housing units (have) been taken off the market, that's displacing people, it's making housing more scarce. And it's probably driving the cost of housing up," Cox told Austonia.
Short-term rentals could also eat into new housing in Austin, from apartment buildings to accessory dwelling units on single-family properties.
"If new housing has been built, and it's being tied to Airbnb, that's also really just servicing the tourism industry as opposed to the housing needs of the city," Cox said.
Because a large portion of its customers are tourists, Airbnbs may also tend to crowd around desirable areas, such as downtown or South Congress. South Congress's average rent now rivals New York City, according to Austin Business Journal.
"When that happens, you're taking away housing units in an already densely-populated area where there is more of a shortage of housing," Valencia said. "And so then the people who historically once lived there are no longer able to afford to live there, and the unit itself isn't even going to somebody who could afford to rent it on a more permanent basis, but rather to people who are coming in and visiting for a weekend or two."
Despite the pandemic—and growing frustration among homeowners and renters—Airbnb saw a record year in 2021. But two of Airbnb's billionaire founders have quietly sold $1.2 billion in company stock in the last year, a possible premonition of what's to come.
And while some have created an Airbnb "empire"—one company owns 338 available listings in Austin—many priced-out Austinites are fed up with big investors' influence in the tight housing market.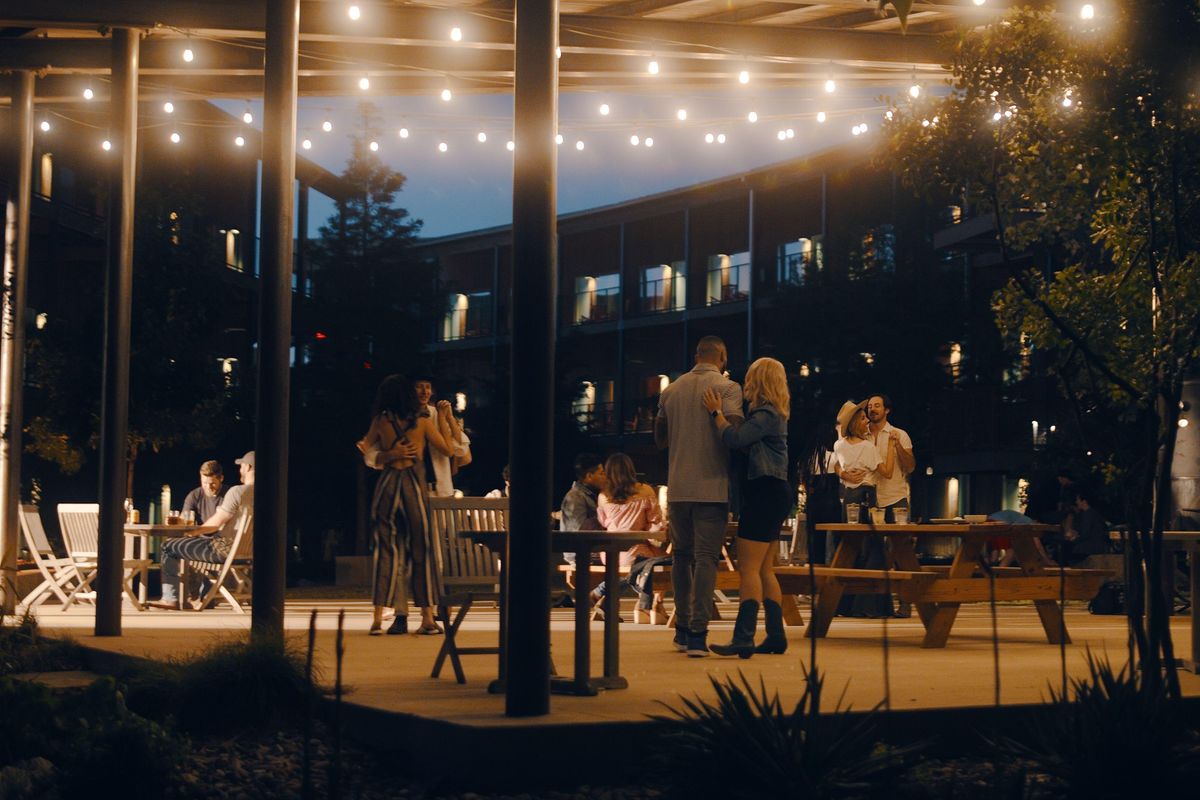 Live music and beer? Say no more. With a location in Austin, and others throughout Texas, the court hotels by the Valencia Hotel Group have a new offering for weekend stays: Live Music & Longnecks.
Enjoy live music all weekend long and check out the hotels' state-of-the-art amenities between sets. Make a splash in the pool, enjoy outdoor fire pits, or challenge your friends in a yard game while enjoying a weekend full of live music! Did we mention the package includes deluxe accommodations and a bucket of beer? Oh, and if you needed more convincing, this pet-friendly hotel means the whole family can join in on the fun.
The hotels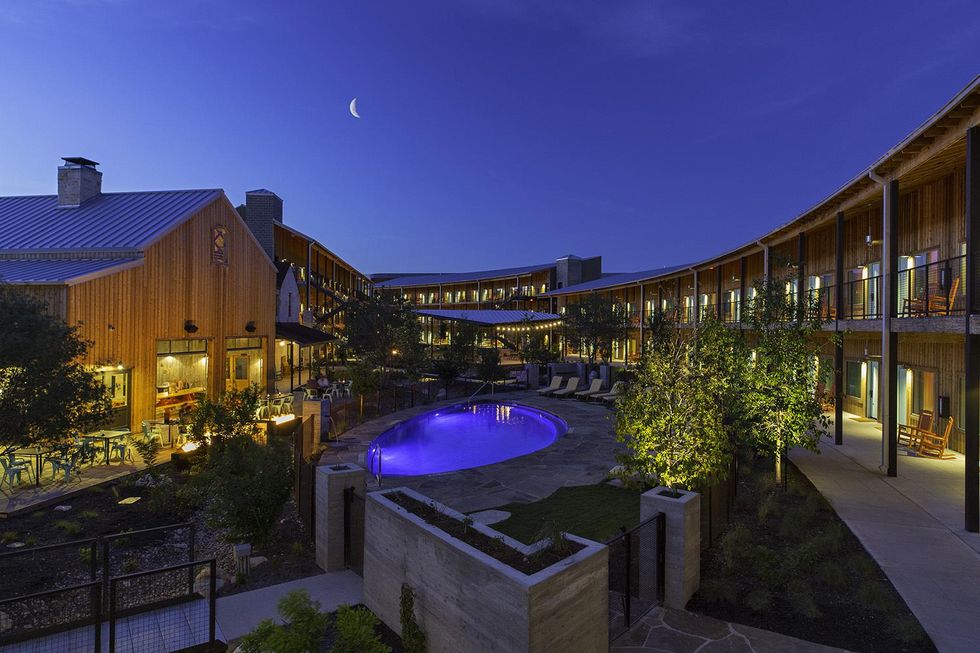 Explore any of the Court Hotels by Valencia Hotel Group for a memorable escape. Each property offers a unique experience remnant of yesteryear but with all of the modern amenities that make for a fun and comfortable stay. With acres of landscaped courtyards, relax and unwind in an outdoor environment perfect for doing everything or absolutely nothing at all. With locations in Austin, College Station, Irving, and Lubbock your urban retreat has never been so close.
The music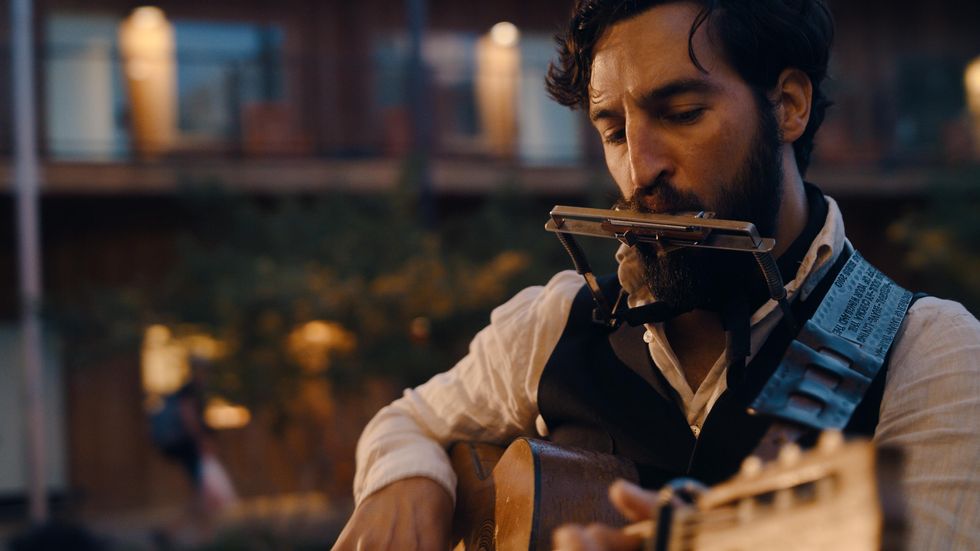 Locals and travelers alike are invited to enjoy the deep roots of Texas music all summer long with a robust lineup of live performances. From the banks of the San Antonio Riverwalk to Irving's manicured streets, Valencia's hotels are a place to gather and reconnect, offering uniquely Texan settings for the weekly performances.
"We're proud of the community we've fostered among Texas musicians and the many rising stars who perform at our properties," says Amy Trench, corporate director of brand marketing & PR for Valencia Hotel Group.
In Austin, you can catch good ol' fashioned Texas country by Drew Moreland and Clayton Gardner, bluegrass by Reagan Quinn, and much, much more.
With unique programming at each of Valencia's properties, there's something for everyone to enjoy all summer long.
The perks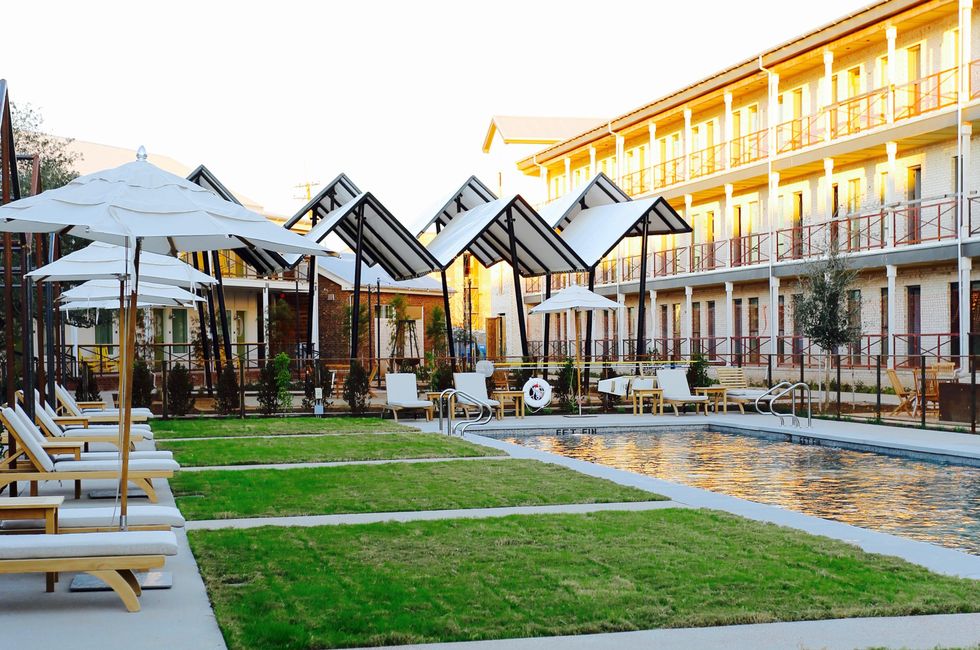 If you're a Valencia Hotel Group Rewards member, the perks are plentiful. Enjoy up to 10% off the Best Available Rate, and for a limited time, members can save up to 15% off a stay of 2 nights or more, for select stays in 2022.
But that's really just the beginning. At select locations, you can enjoy discounts on weeknight stays, a complimentary third night, or curated packages for a romantic getaway or a night of watching the Verde at Q2 Stadium. You'll also find special rates for AAA and AARP Members, educators, and front-line heroes including military, law enforcement, fire, and rescue workers.