Get connected with our daily update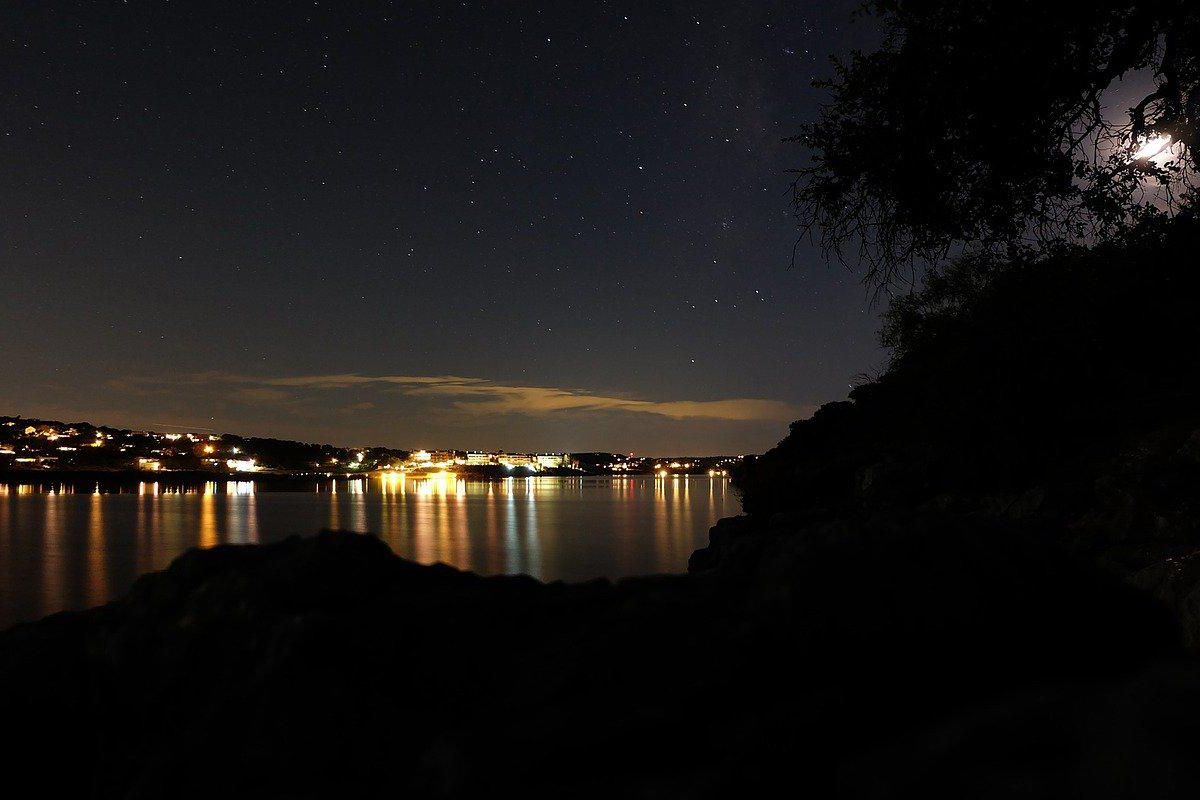 What Mayfield truly saw that night is unclear. Nearly all reports of unidentified aerial phenomena, or UAPs, similar to what the football star saw, remain unexplained. There have been multiple reported sightings in Austin this year and what better place for some extraterrestrials than the city of weird?
On Feb. 21, an Austin family reported seeing a "flame-like" structure that hovered and rotated before disappearing and a May 8 report recounted someone seeing a yellow-green oval-shaped orb.
Due to a limited amount of "high-quality reporting" on UAPs, the UAP task force has been unable to come to a firm conclusion on the nature of such reported unidentified flying objects. The office studied 144 reports spotted by U.S. government sources from 2004-2021, the majority from the last two years, and said all but one are currently unexplainable.
But that doesn't mean you need to put on your tinfoil hat just yet.
It's likely that these phenomena lack a single explanation. Some patterns have been documented: unusual flying patterns, seemingly advanced technology and similar descriptions on size and shape, but the organization provided a few possible explanations:
Airborne Clutter
Birds, balloons, recreational unmanned aerial vehicles and debris can all muddle a scene and sometimes appear different than what they truly are.
Natural Atmospheric Phenomena
Ice crystals, moisture and thermal fluctuations have potential to show up on infrared or radar systems.
U.S. Government or Industry Developmental Programs
Some of the sightings could be attributed to "developments and classified programs by U.S. entities," though the report was unable to confirm this in any cases.
Foreign Adversary Systems
The report stated that UAPs could be a product of Chinese, Russian, another nation or a non-governmental entity's work.
While these sightings could potentially lead to airspace concerns or national security issues, the document said making progress on determining the origin of UAPs will depend on standardizing the reporting, consolidating the data and increasing investments in research.

So if you see something that doesn't appear Earthly, get it on camera and maybe share it with Mayfield to compare notes. There's a chance you just glimpsed into outer space.
We want to hear from you!
(Ken Lundberg/Twitter)
SpaceX launched 60 of its Starlink satellites Wednesday night, bringing a string of lights into the Austin sky that some mistook for UFOs.

The satellites trailed after each other through the night sky and were visible to the naked eye, leading many to speculate that the mysterious lights were supernatural.
The "freaky lights in the sky", which could be seen as far north as Denton, are the latest of SpaceX's satellite launches.
SpaceX's satellites orbit at a lower altitude than most others so that they can fall to Earth and be recycled in a few years instead of becoming "space junk." The satellites are about the size of a table and are part of a project to launch up to 12,000 satellites to form a "megaconstellation" and work toward constant global service.
SpaceX CEO Elon Musk said the company is hoping to "rebuild the internet in space." The project has sent 1,238 satellites into orbit so far, creating the largest satellite constellation in the world. It's enough to provide basic global service, but Musk and the company look to extend their reach even further in the future.
Some called out the billionaire Austinite directly after they saw the newest pack of satellites join their lookalikes in Earth's orbit.
While no UFO was spotted this time, many more unexplained phenomenons have been spotted in the Austin sky in the past.
According to reports on the National UFO Reporting Center's website, six UFO sightings have already been reported in the greater Austin area in 2021. Cleveland Browns quarterback Baker Mayfield and his wife, Emily, most recently spotted something they were "almost 100%" certain was a UFO over Lake Travis in March, giving the notoriously "weird" city of Austin the spotlight for its latest possible alien encounter.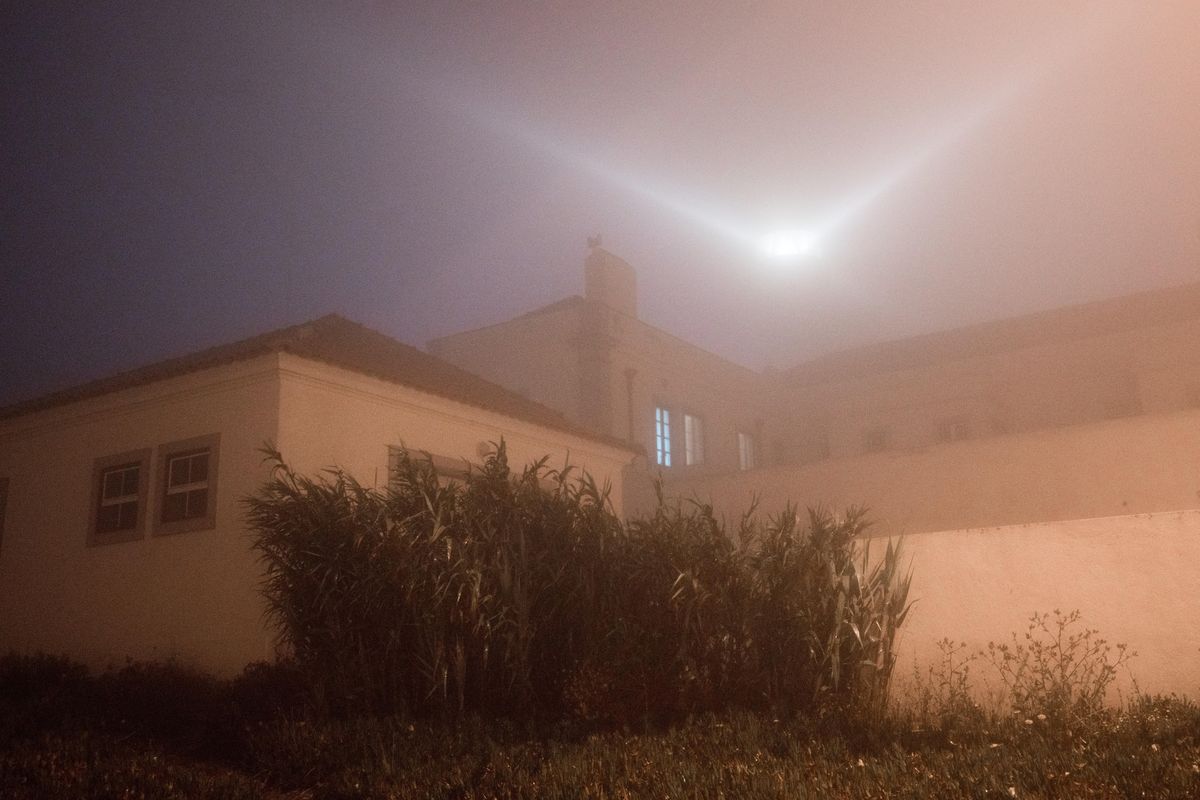 Austin is already weird, but it may be attracting even weirder visitors.
Cleveland Browns quarterback Baker Mayfield and his wife, Emily, said aliens made their presence known in the Austin metro. Mayfield, an Austin native, reported Wednesday that he was "almost 100%" certain the two spotted a UFO near Lake Travis that evening.
Mayfield said in a Tweet that he and Emily saw a "bright ball of light" come straight down from the sky on their way home from dinner.
Emily also tweeted after the incident, saying she's normally a UFO skeptic but was "thrown off" from what she saw.
The two posts combined for over 30,000 likes. Most fans responded with NFL memes, but a few others said they had seen the strange "ball of light" too. One user, Ohio reporter Mike Polk Jr., said the UFO had a strange message to give him: Baker needs to extend his contract with the Cleveland Browns.
The two Mayfields' strange encounter is hardly the first UFO sighting in Austin. Just last week, texasufosightings.com reported on a Nov. 30 sighting in the city that was caught on video and posted to Youtube.
On Jan. 13, a Round Rock resident reported to the National UFO Reporting Center, a national database that records possible UFO sightings, that they saw two crafts, glowing orange and red, near their apartment complex "almost daily." Thirty-seven sightings were reported in the Austin metro in 2020, with a strange cluster of four occurrences reported over a three-day span from Oct. 1-3.
Mayfield may have had the most recent "Close encounter of the Third Kind," but he's definitely not the only one to have had otherworldly sightings in the city whose slogan is "Keep Austin Weird."