university of texas at austin
Get connected with our daily update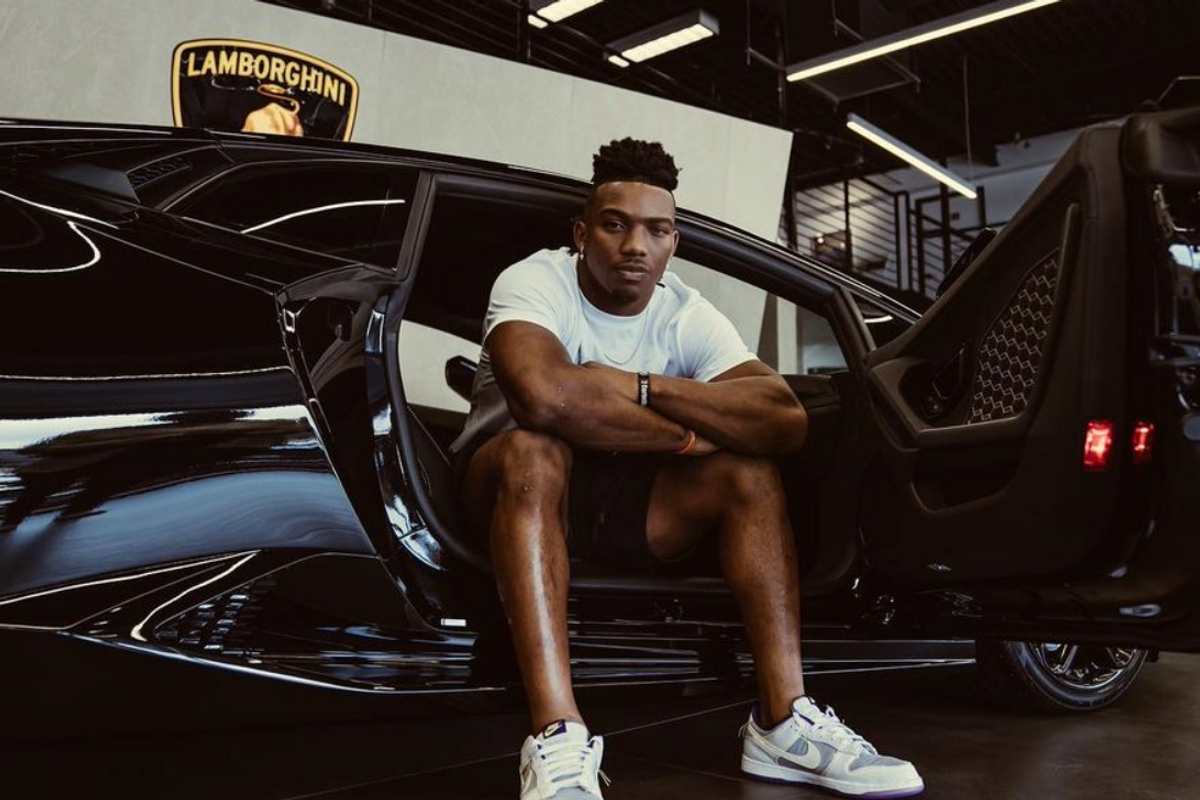 University of Texas athletes cashed in on over $2 million in the year since collegiate athletes have been cleared to make name, image and likeness deals, according to UT records.
Records obtained by the Austin American-Statesman show that 154 Longhorns sealed 418 NIL deals for a total of $2,039,180 from August 1, 2021 to April 30, 2022.
Here's how each sport stacked up:
94 football athletes racked up nearly $900k in NIL deals, including one contract worth $60k and three deals worth $50k apiece. While UT is not allowed to disclose names associated with compensation, UT star running back Bijan Robinson made waves with six major NIL deals, including a recent contract with Lamborghini Austin.
Softball earned its fair share as well with the second-highest NIL value of $295,790 spread among 64 deals.
Men's and women's swimming and diving programs each earned around $250k each.
Men's basketball athletes inked 71 deals for a grand total of $158,585.
And volleyball was the final sport to crack $100k with 26 contracts and over $105k in cash.
Things will continue to ramp up in the
Wild-West collegiate NIL space
as it nears its second year. This fall, fans will be able to purchase personalized jerseys for the first time, while NIL "collectives" are on the rise, including a
$10 million fund
to help athletes make new sponsorships.
And while some worry that the new NIL territory could become a hotbed for new recruiting strategies, using deals to entice new athletes is still illegal per NCAA rules.
"Everything that we've done, we've run by the NCAA to let them know what's taken place," Texas Athletic Director Chris Del Conte told the Statesman.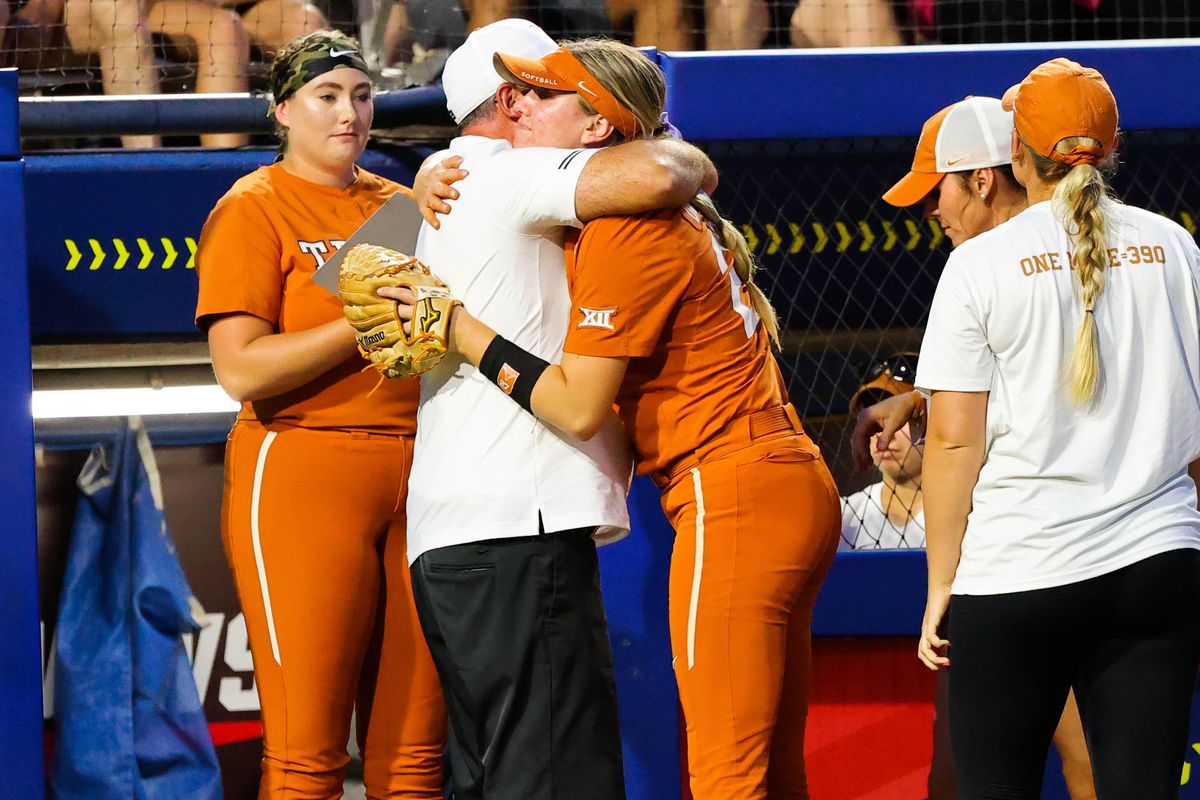 Texas' unlikely run to the Women's College World Series came to an end as Oklahoma softball took home its second straight softball title with a 10-5 win Thursday night.
The Longhorns were unseeded before pulling off an unprecedented run to the finals, where they lost 16-1 in a blowout for the first game of the best-of-three series Wednesday.
But Texas brought the bats in the second bout. Texas' standout pitcher Estelle Czech struck out Oklahoma's biggest hitter, Jocelyn Alo, to keep the Sooners scoreless in the first inning, and a series of RBIs put the Longhorns up with a 3-0 for three innings straight.
A couple of hits and a Longhorn throwing error put the two teams neck-and-neck by the end of the fourth inning. The Sooners' signature dominance was delayed to the fifth inning, when Oklahoma catcher Kenzie Hansen popped her first homer of the year to help the team to a 6-2 lead.
Once Oklahoma had grip on the game, they kept the Longhorn offense to quick innings while earning four more points on another home run from Grace Lyons.
With two outs in the final inning, the Longhorns put up their final fight. Texas freshman Mia Scott ripped one past the Sooners' outfield, ricocheting off the top of the wall and back into the field. The home run gave Texas a 10-5 finish as they ended their underdog fight to the final in Oklahoma City.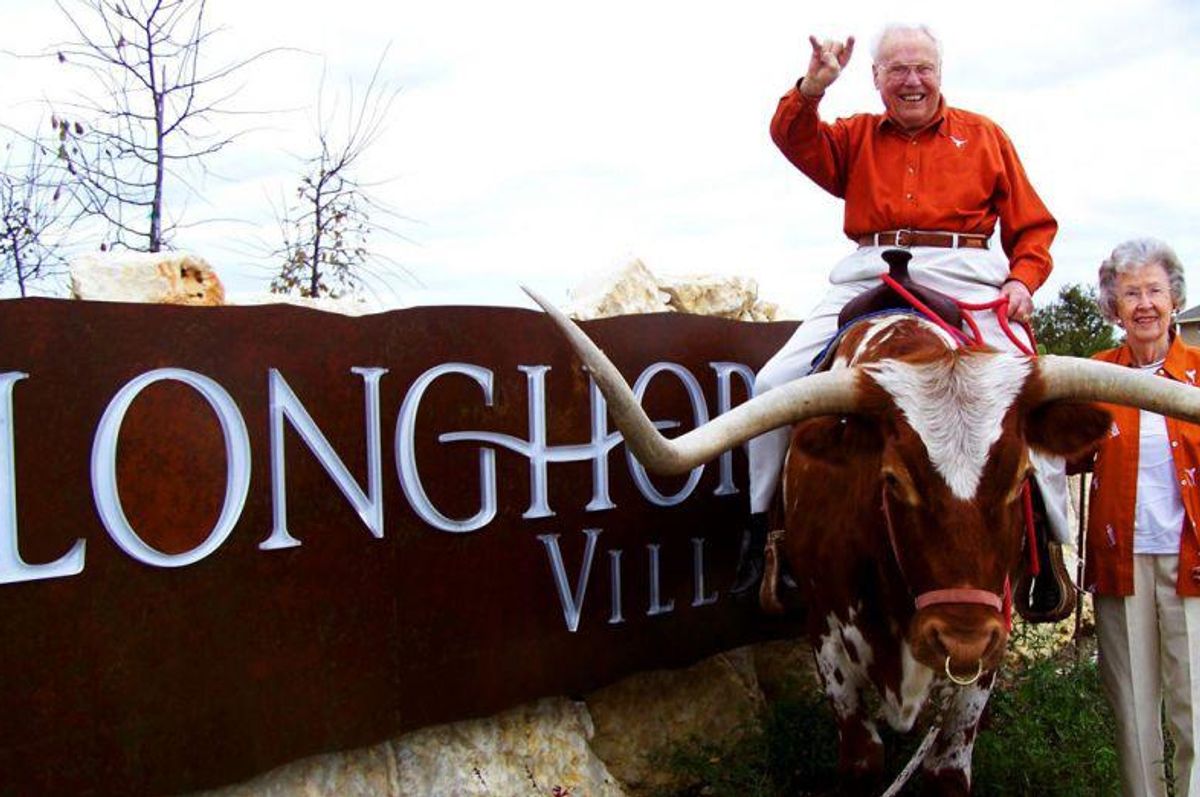 While Oscar winner Matthew McConaughey may forever have Austin's hearts, plenty of other winners live in Austin's city limits, including seven Guinness World Record holders.

The books frequented at Scholastic Book Fairs feature past and current Austinites—from speedy burrito makers to ancient felines—that made their mark in their own niche categories.
Here's a look at those record-smashing feats:
World's longest legs (female): Maci Currin (4.4 ft)
Cedar Park teenager Maci Currin strutted into the 2021 World Record book with her record-setting legs. At nearly a meter and a half in length (her longest leg checks in at 53.255 inches,) the 6 ft 10 teenager is no stranger to standing out.
Currin, who said she's been bullied for her height in the past, hopes the recognition will inspire other tall girls to embrace their height as she hopes to move into the modeling industry.
Oldest married couple (2020): John and Charlotte Henderson
❤️🙏🏽 The UT and @LonghornVillage Retirement Community mourning the loss of a legend: John Henderson. You'll remember, he & his wife, Charlotte, set the @GWR for the oldest married couple of aggregate age. The two of them met at UT. He was 107: https://t.co/gVtWrTixGL pic.twitter.com/2YgoptUyEX

— John-Carlos Estrada (@Mr_JCE) October 19, 2020
Not-so-newly weds, UT alumni John and Charlotte Henderson tied the knot before the Guinness Book of World Records had even started collecting records.
Before Austin's skyline featured much more than the Capitol, the two were married in 1939—83 years ago—after meeting in a UT zoology class in 1934. The two were named the oldest living married couple, when adding the two's ages, in early 2020.
At 107, John Henderson was also the oldest living Longhorn football player before his death in October 2020.
Fastest Sandwich made with feet: Rob Williams (1 minute 57 seconds)
Austinite Rob Williams is the ultimate bread-winner.
Williams became the fastest person to make a sandwich with his feet when his nimble toes crafted a bologna, cheese and lettuce sandwich, complete with olives on cocktail sticks, in a minute and 57 seconds. An audience member named Sally was lucky (or unlucky) enough to take a bite out of the record-breaking sandwich after it was created by the Kamikaze Fireflies member at Austin's Zach Scott Theater in 2000.
Biggest dog hair ball: Texas Hearing and Service Dogs (201 pounds)
Texas Hearing and Service Dogs put together a hefty hairball when it gathered fur from over 8,000 dogs to create a 201-pound fur ball. The bundle of fur became the heaviest on record and weighed more than the average weight of even the world's largest dog breeds.
Oldest Cat: Creme Puff (38)
Speaking of hairballs: Creme Puff the cat probably coughed up her fair share in her 38-year life.
The record-setting feline was born in 1967 and lived with her owner, Jake Perry, in Austin until August 3, 2004, breaking the record as the oldest cat on record.
Her secret? Dry cat food, broccoli, eggs, turkey bacon, coffee, and even an eyedropper full of red wine every two days.
Perry, who also had a cat named Granpa Rex Allen live to age 34, kept his home fit for kitty royalty, complete with a movie theater in his garage that played nature documentaries for their entertainment.
Most contributions to a painting: Schlotzsky's (2,643)
Thanks, Austin (all 2,643 of you, to be exact)! You helped us set a new @GWR for Most Contributors to a Paint By Number Mural! pic.twitter.com/hbE33WhTVI

— Schlotzsky's (@Schlotzskys) October 10, 2017
Austin's original sandwich chain earned a spot on the list after a whopping 2,643 residents contributed to a paint-by-numbers mural at Schlotzsky's original location on its 46th birthday in 2017.
Sloke One, the "Mayor of Austin Graffiti Art," crafted a colorful outline of a giant sandwich in front of an Austin skyline to commemorate the chain.
Most lanyards worn at once: Guillermo Rodriguez (300)
Late-night host Jimmy Kimmel paid witness to a world record-smashing moment when the strong-necked Guillermo Rodriguez wore a whopping 300 lanyards at his Jimmy Kimmel Live! SXSW appearance in 2015.
In a performance that was more slow-paced than Rodriguez probably would have liked, Kimmel put on the 300th lanyard as Rodriguez was presented a plaque to commemorate the feat.
Most burritos made in three minutes: London Nichols (10)
After getting plenty of practice as an employee at Austin-based Freebirds World Burrito, London Nichols broke the burrito-wrapping record as she made 10 burritos in just three minutes at SXSW in 2017.
Smallest test tube: UT scientists (2009)
Though it may have been hard to see the accomplishment, scientists at UT made the world record book as they conducted an experiment with a test tube with a diameter equivalent to one-thousandth of human hair in 2009.
Most haircuts in an hour: Ivan Zoot (34)
#OnThisDay in 2008, Ivan Zoot (USA) completed 34 haircuts in one hour, at the Men's Grooming Center in Austin, Texas 💇🏽‍♂️ pic.twitter.com/xu2GevI5Hu

— Guinness World Records (@GWR) August 22, 2019
Customers may have cried after their rapidly-executed cuts were revealed, but barber Ivan Foot still earned respect as he completed 34 haircuts at the Men's Grooming Center in Austin in 2008.