Get connected with our daily update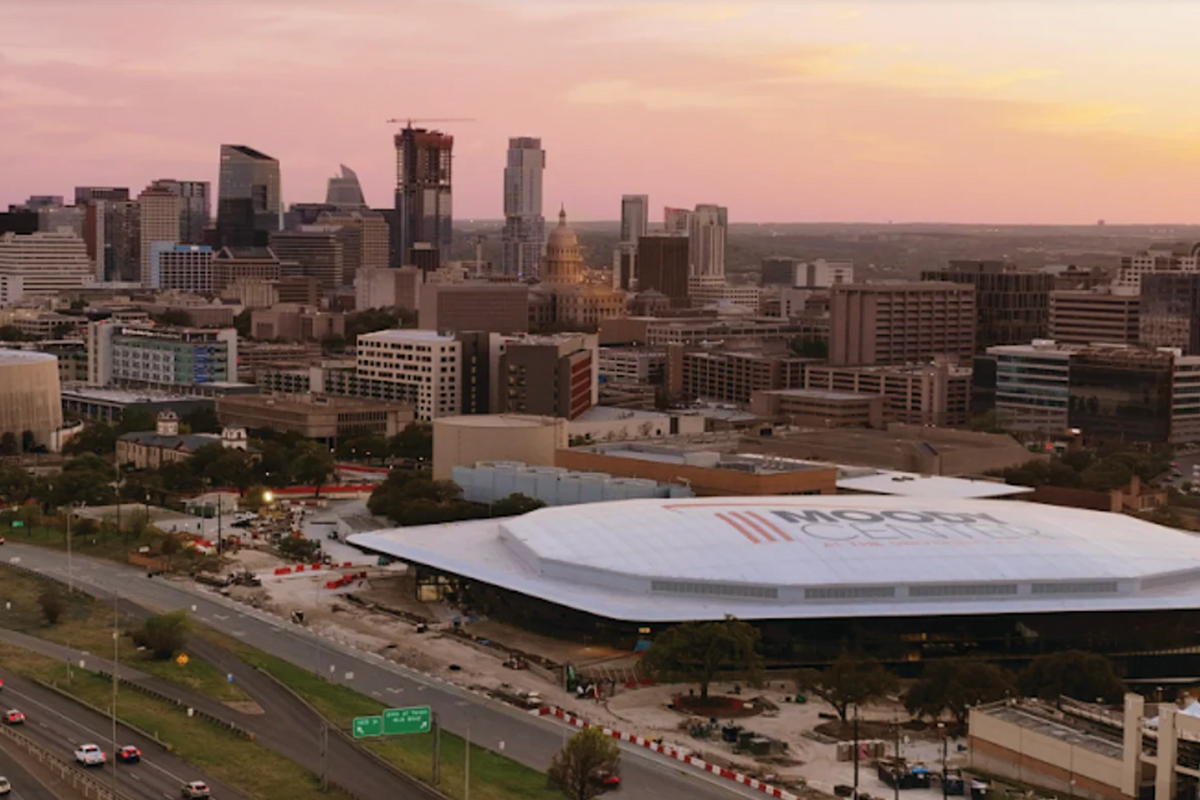 Sara Hoing
If you haven't been inside the University of Texas' new Moody Center, you'll have plenty of opportunities this fall and winter. The new home of Texas Men's and Women's Basketball is fully operational for the 2022-2023 season, and many fans got the opportunity to visit the $375 million venue this weekend.
Both Men's and Women's basketball teams got their first bout of competition Saturday and Sunday in their new home. While fans were there for the exhibition games, it was the first chance for many to experience one of the most innovative college basketball venues in the nation.
The venue can seat north of 15,000 people for concerts and events, but seven retractable screens are drawn over the second level during Texas basketball games. Without the upper level, gamedays feature a more intimate atmosphere and room for about 10,000 people.
About that gameday atmosphere… While the two basketball games this weekend were mere exhibitions, and have no effect on the regular season, the men's game Saturday saw thousands of fans in the lower bowl, and with the upper level covered, the stadium was surprisingly full.
Fans weren't met with winding concession lines and long wait times. Moody Center's 86 self-checkout kiosks allow fans to order food on their own time, and grab their food when ready.
And while you are in line, you can enjoy a drink from Tito's-themed bar at the main entrance (the relationship between the University of Texas and the Austin-based vodka brand only grows). The fully-stocked bar features plenty of seating, tables and unique spherical lights which create one of the most unique settings at any venue.
The center's wide concourse allows plenty of stretching room at halftime for fans, and even more room for fans to enjoy their drinks.
Perhaps the most impressive innovation in the Longhorns' new home is right in fans' seats. Below each seat in the lower level features a small cooling system that ventilates cool air and naturally maintains the arena's temperature. Fans are also met with plenty of legroom across the aisles.
Moody is set to host over 150 events per year in addition to Texas basketball games, including Chris Rock on Nov. 8.
No. 3 Women's basketball tips off Friday at 7, and No. 12 Men's basketball on Monday with both games at Moody Center.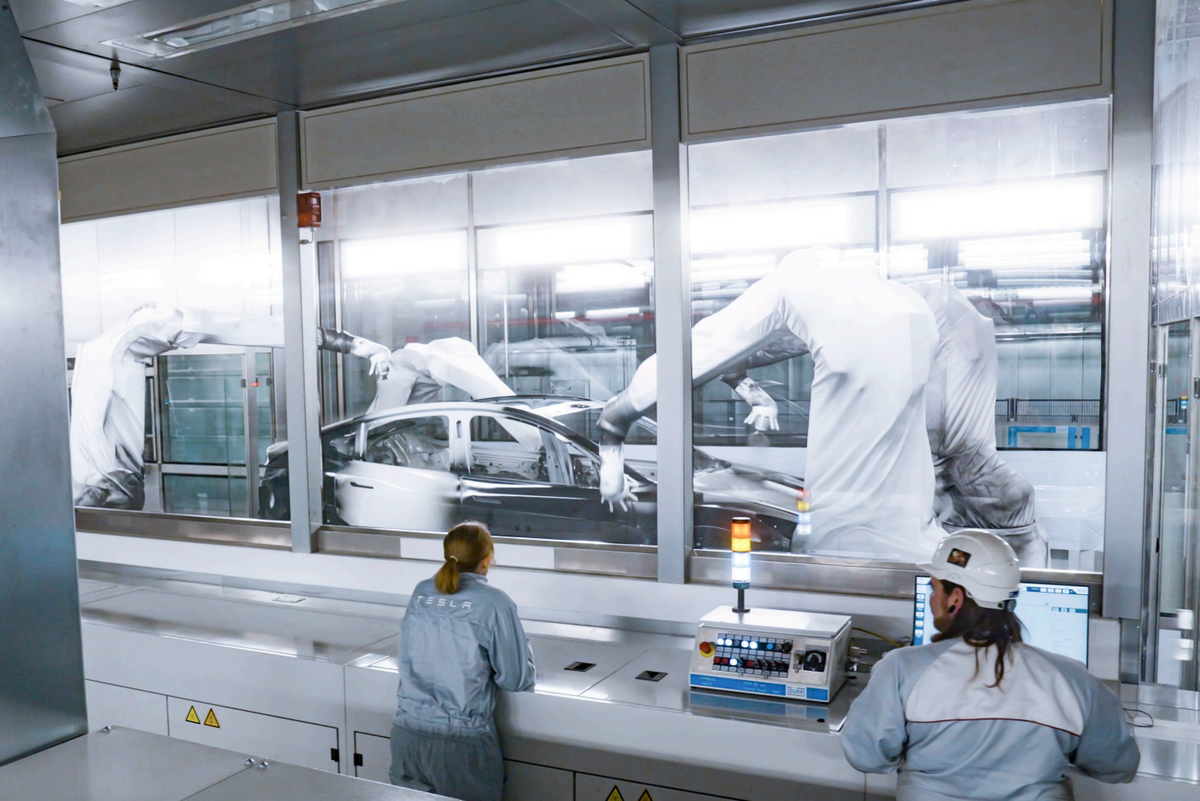 Someday, electric vehicles could go distances fit for road trips across Texas.
Researchers at the University of Texas at Austin, who have previously made strides in the lithium-ion battery industry, have developed a new electrode for such batteries that could draw greater power and allow faster charging.
So far, the research has looked at just a single type of battery electrode and is in its early stages. But it offers exciting potential as some buyers consider driving range an important factor when making the switch to an EV or picking one.
Tesla's Model Y being produced out of Giga Texas, for example, offers an estimated 330-mile range, which is lower than what many have become accustomed to in gas-powered vehicles.
So UT professor Guihua Yu, along with other researchers, had their findings on battery electrodes published in the Proceedings of the National Academy of Sciences.
"The unprecedented growth of electric vehicles during the past decade has played an indispensable role in paving the way for a carbon-neutral future," the researchers write.
That's why it's key to address a hitch with next-generation batteries, where restacking material can cause "significant bottlenecks" in charge transport, Yu says. Consequently, it can be difficult to achieve high energy and fast charging.
To tackle the sluggish reactions of electrodes, the team used thin two-dimensional materials as the building blocks and stacked them to create thickness. Then, they used a magnetic field to manipulate their orientations and put the materials in vertical alignment. In doing so, researchers essentially made a fast lane for ions to travel through the electrode.
They compared their results to a commercial electrode and a horizontally arranged one for experimental control purposes. In that comparison, they recharged the vertical thick electrode to 50% energy level in 30 minutes. The horizontal electrode took 2 hours and 30 minutes.
Zhengyu Ju, a graduate student in Yu's research group who is leading this project, said the team's electrode shows superior electrochemical performance.
In part, that's "thanks to the unique architecture we designed," Ju said. It ultimately allowed for high mechanical strength, high electrical conductivity and facilitated lithium-ion transport.
Going forward, the team aims to generalize their methodology of vertically organized electrode layers to apply it to different types of electrodes using other materials. They imagine if this technique becomes more widely adopted in industry, it may create future fast-charging, high-energy batteries to power EVs.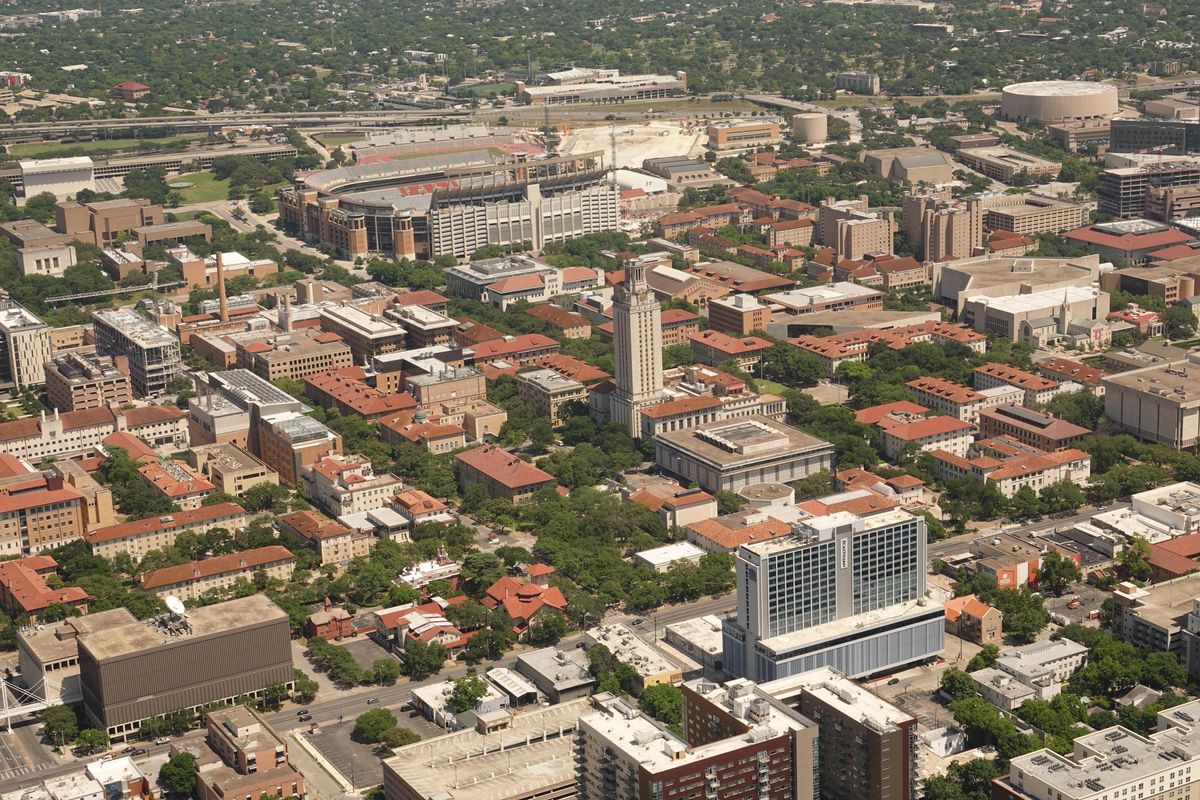 austonia
College ratings site Niche.com has released its 2023 Top Party School rankings.
One Texas college made the list: the University of Texas at Austin.
Longhorns know how to party with the best, apparently. But anyone who's spent time on the Forty Acres may wonder why the ranking was so low.
Here's the complete list:
Univ. of California - Santa Barbara
Tulane University
Florida State University
The University of Alabama
Howard University
University of Wisconsin
University of Georgia
Syracuse University
University of Southern California ✌️
University of Illinois Urbana-Champaign
West Virgina University
Penn State
University of Mississippi
Ohio University
Miami University
Indiana University - Bloomington
University of Iowa
San Diego State University
Florida A&M University
Michigan State University
University of Texas - Austin
The Ohio State University
University of Virginia
Rutgers University - New Brunswick
University of Colorado Boulder