Get connected with our daily update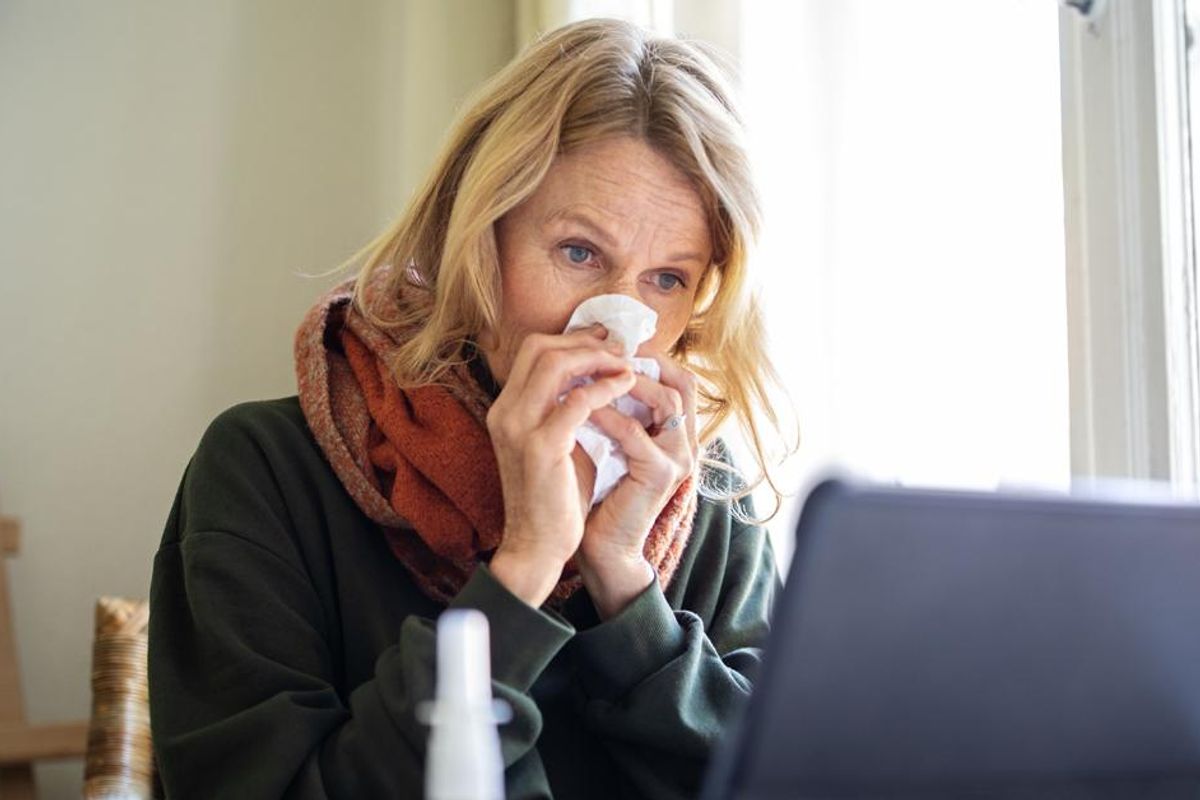 Two new omicron subvariants, BA.4 and BA.5, have been detected in Travis County as COVID cases continue to rise, Austin Public Health said Friday.
Travis County's Community Level remains low—at around 175 cases per 100,000 residents—but could raise to medium levels if that number surpasses 200. Just over 420 new cases were reported May 29, around triple the daily caseload reported in early April.

COVID cases are on the rise in Austin but remain well below surge levels. (Austin Public Health)
APH said omicron sub-variant, BA.2, currently accounts for most infections in Austin and Travis County. But BA.4 and BA.5, which now account for around 6% of cases nationwide, show evidence of being more transmissible abroad, where each have been detected in at least 30 countries.
According to a Columbia University study, BA.4 and BA.5 viruses were more than four times as likely to escape antibodies from vaccinated and boosted people when compared to BA.2. Still, rising deaths have not come with rising BA.4 and BA.5 cases in South Africa, where the subvariants were originally detected.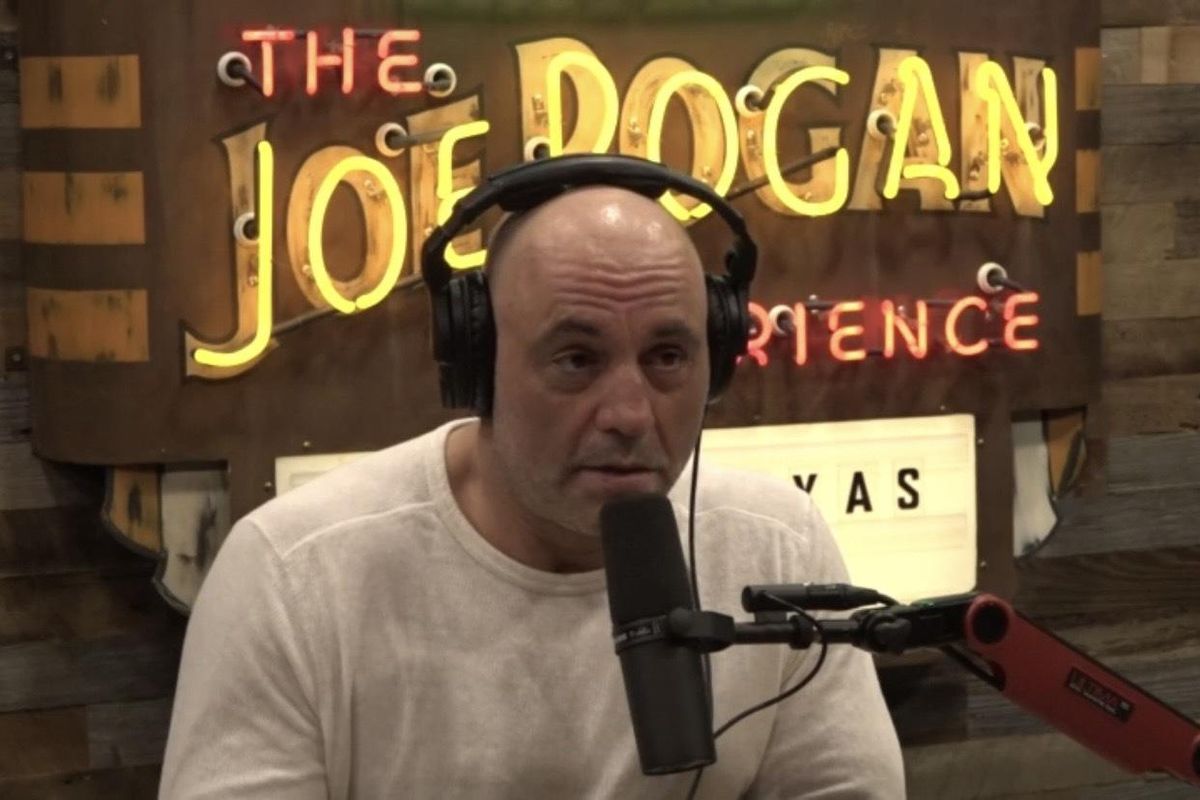 Iconoclast podcaster Joe Rogan responded to the numerous doctors and celebrities calling out the Joe Rogan Experience Podcast for COVID-19 misinformation, saying he will do his best to balance out the "controversial viewpoints" that have put the program in hot water.
Rogan, a newer Austin resident, took to Instagram to address the controversies, which include open skepticism of vaccines in recent podcast interviews, in a 10-minute video. In particular, the episodes with mRNA technology contributor Dr. Robert Malone and cardiologist Dr. Peter McCollough have been flagged for spreading misinformation.
"I don't want to just show the contrary opinion to what the narrative is," Rogan said in the video. "I want to show all kinds of opinions so that we can all figure out what's going on and not just about COVID, about everything, about health, about fitness, wellness, the state of the world itself."

Controversy arose in mid-January, when a team of over 270 doctors, academics and healthcare workers called on Spotify to end the "mass-misinformation" on the JRE podcast via open letter. More recently, celebrities like Neil Young and Joni Mitchell called on Spotify to stop "fake information about vaccines" and gave an ultimatum: "Rogan or Young. Not both."
The artists subsequently pulled their music from the platform after Spotify refused to remove the podcasts, siding with Rogan. The boycott is growing—Nils Lofgren of Bruce Springsteen's E Street Band encouraged musicians to "cut ties" with the streaming platform and Austin-based podcaster Brené Brown said she's pausing her Spotify-exclusive podcast "until further notice."
Rogan said he "absolutely" gets things wrong on the show and is "interested in telling the truth," citing that he also had CNN chief medical correspondent Dr. Sanjay Gupta and Dr. Michael Osterholm, a member of President Joe Biden's COVID-19 Advisory Board on the podcast.
Rogan also mentioned that he felt "very sorry" that Young, of whom he said he is a fan, and Mitchell removed their music. Rogan said he worked with Spotify to patch the issue by including a disclaimer reminding listeners to talk to their doctors and that opinions may be controversial at the beginning of the show.
Rogan said he felt he could also do better by having someone with a differing viewpoint shortly after his more controversial episodes.
"My pledge to you is that I will do my best to try to balance out these more controversial viewpoints with other people's perspectives so we can maybe find a better point of view," Rogan said.
Meanwhile, though Spotify executives made no specific mentions of Rogan, CEO Daniel Ek confirmed the streaming service would add a "content advisory" warning at the beginning of any podcast episode that discusses COVID and direct them to a "COVID-19 hub."
Plus, for the first time, Spotify released its platform rules, which ban content that promotes "dangerous false or dangerous deceptive medical information that may cause offline harm or poses a direct threat to public health."
"We know we have a critical role to play in supporting creator expression while balancing it with the safety of our users," Ek wrote in a public letter. "In that role, it is important to me that we don't take on the position of being content censor while also making sure that there are rules in place and consequences for those who violate them."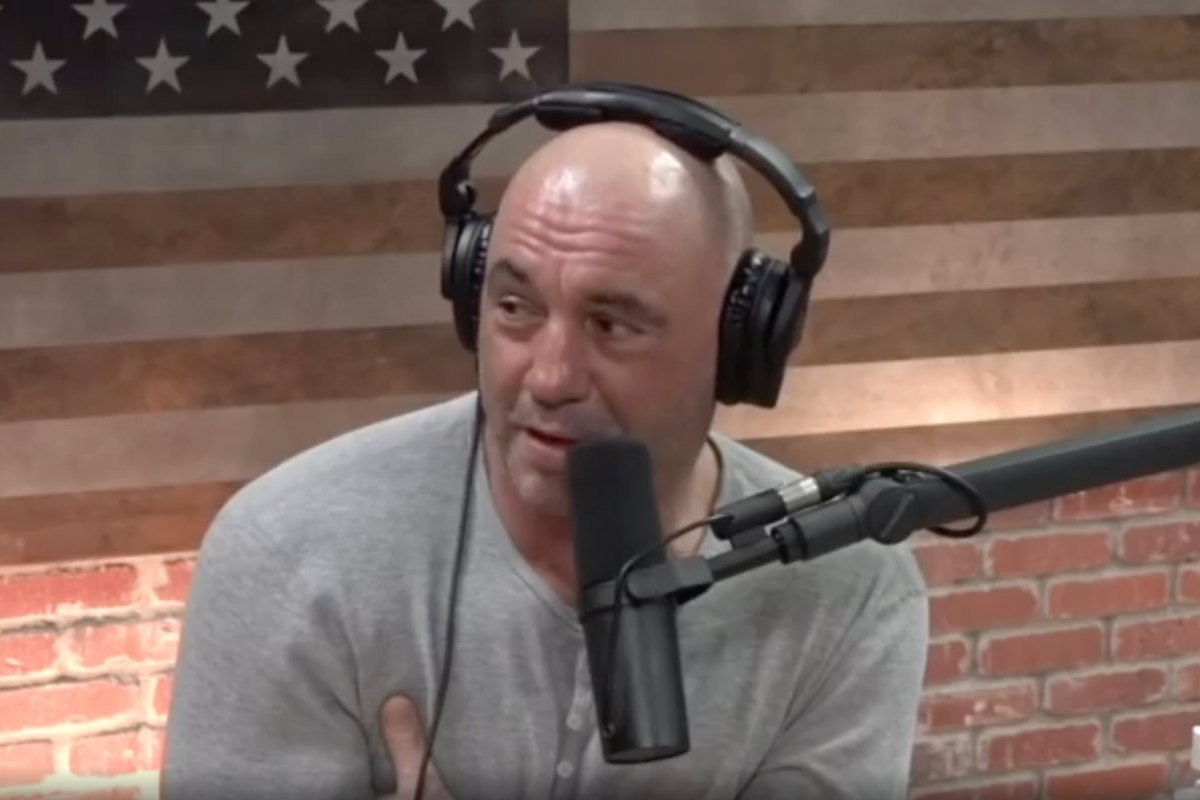 A group of 270 scientists, doctors, professors and healthcare workers are asking Spotify to "take action against the mass-misinformation events which continue to occur," on The Joe Rogan Experience Podcast.
The group wrote an open letter to the streaming platform, asking it to "establish a clear and public policy to moderate misinformation on its platform," citing that the podcast is promoting false claims about COVID-19. Among those that signed the letter included a professor from Harvard, nurse practitioners and Dr. Alyssa Fears, postdoctoral fellow at the University of Texas Medical Branch.
Specifically, the letter took issue with the "highly controversial" episode #1757 that aired on Dec. 31 featuring Dr. Robert Malone, pointing out that Malone had been suspended from Twitter for spreading COVID-19 misinformation and that he used Rogan's platform to promote "an unfounded theory."
Rogan, an Austin resident, has been running his JRE podcast since 2009, where he brings on different guests for lengthy discussions. Last year his more than $100 million Spotify deal went into effect that made his content exclusive to the streaming platform. It was the No. 1 streamed podcast on the platform for 2021 globally.
Spotify chief content and advertising business officer said back in October the platform doesn't allow inaccurate, harmful or malicious content. However, the platform has faced criticism for Rogan's podcast in the past.
The letter alleges that episode #1757 is not the only problem. It cites Rogan's open criticism of vaccination in young people and children on the podcast, claims that mRNA vaccines are "gene therapy," remarks comparing pandemic policies to the Holocaust, sharing theories that societal leaders have "hypnotized" the public and that his show "promote(s) numerous baseless claims."
The letter mentions that the average JRE listener is 24 years old and according to data from Washington State, unvaccinated 12-34 are 12 times more likely to be hospitalized with COVID than fully-vaccinated individuals.
"This is not only a scientific or medical concern; it is a sociological issue of devastating proportions and Spotify is responsible for allowing this activity to thrive on its platform. We, the undersigned doctors, nurses, scientists, and educators thus call on Spotify to immediately establish a clear and public policy to moderate misinformation on its platform."
Rogan and Spotify have not issued a response to the open letter.