Get connected with our daily update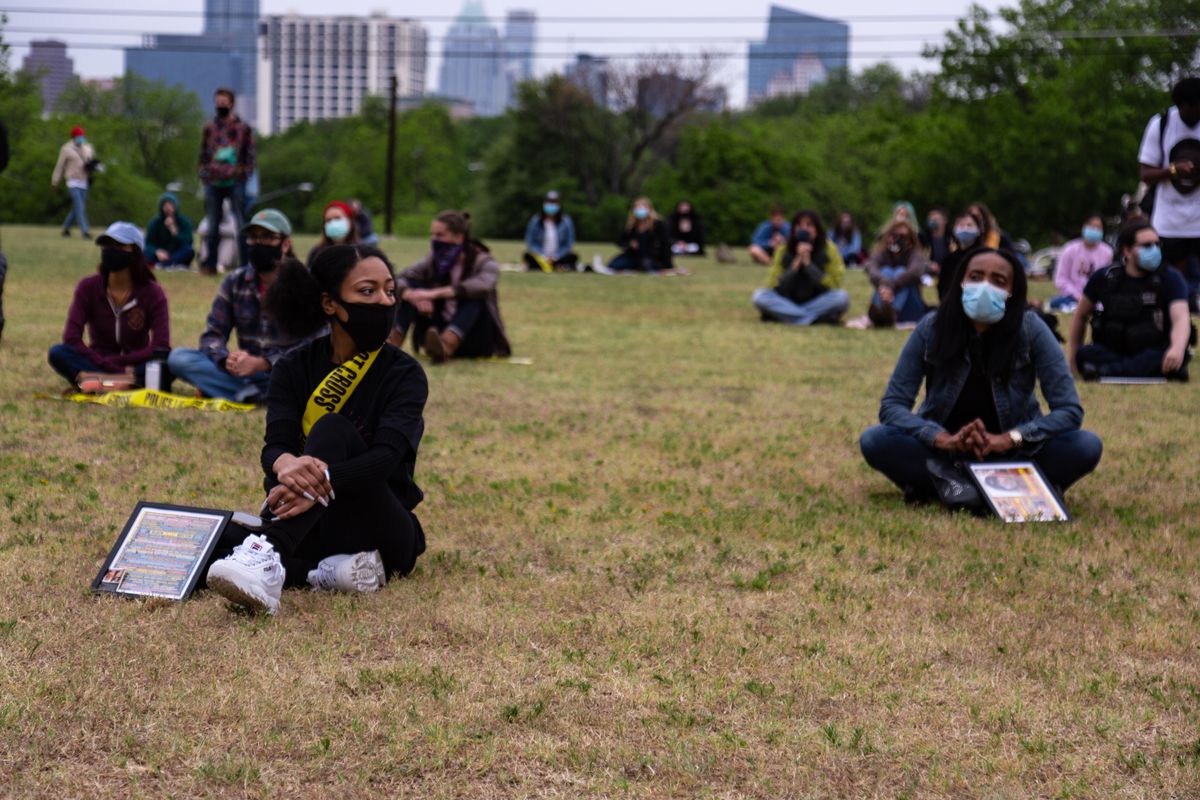 On a gloomy Thursday evening, Austin Justice Coalition hosted a vigil to honor the lives of those killed by law enforcement. The event came just two days after former Minneapolis police officer Derek Chauvin was convicted of second- and third-degree murder as well as manslaughter for the death of George Floyd last May and on the eve of the one year anniversary of Mike Ramos' death.
Both names were catalyst for the Black Lives Matter movement that sparked nationwide protests. More recently other police killings—Alex Gonzales in Austin, Adam Toledo in Chicago and Daunte Wright in Brooklyn Center, Minnesota—have made news. The vigil brought people together to remember all lives lost at the hands of police.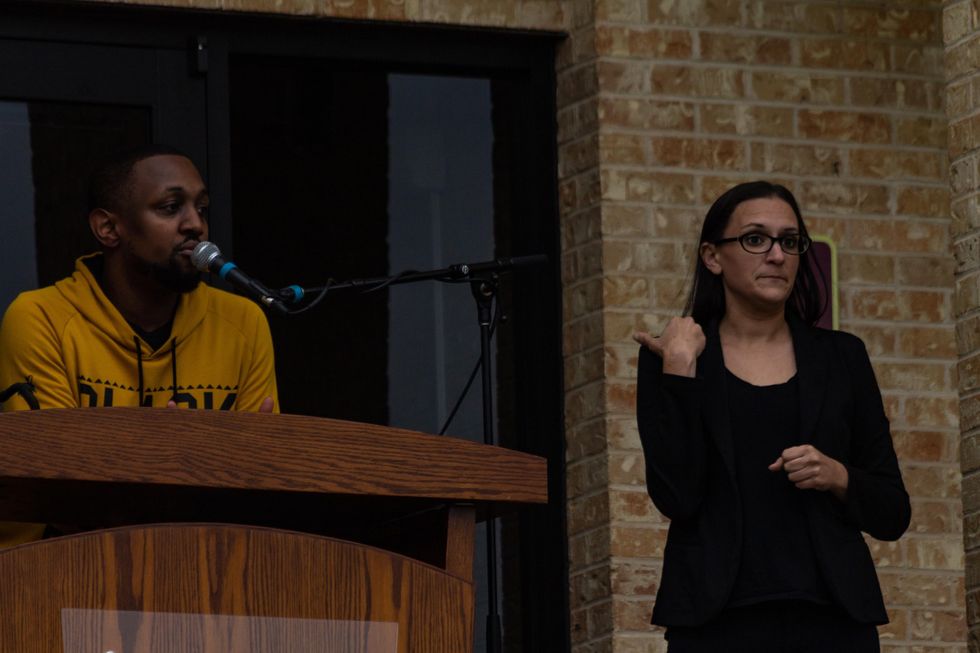 (Christa McWhirter/Austonia)
Founder and Executive Director of AJC Chas Moore, with an American sign language interpreter, started the vigil by drawing attention to the definitively fewer amount of people in attendance versus the demonstrations last summer that saw thousands gather, including at the same location.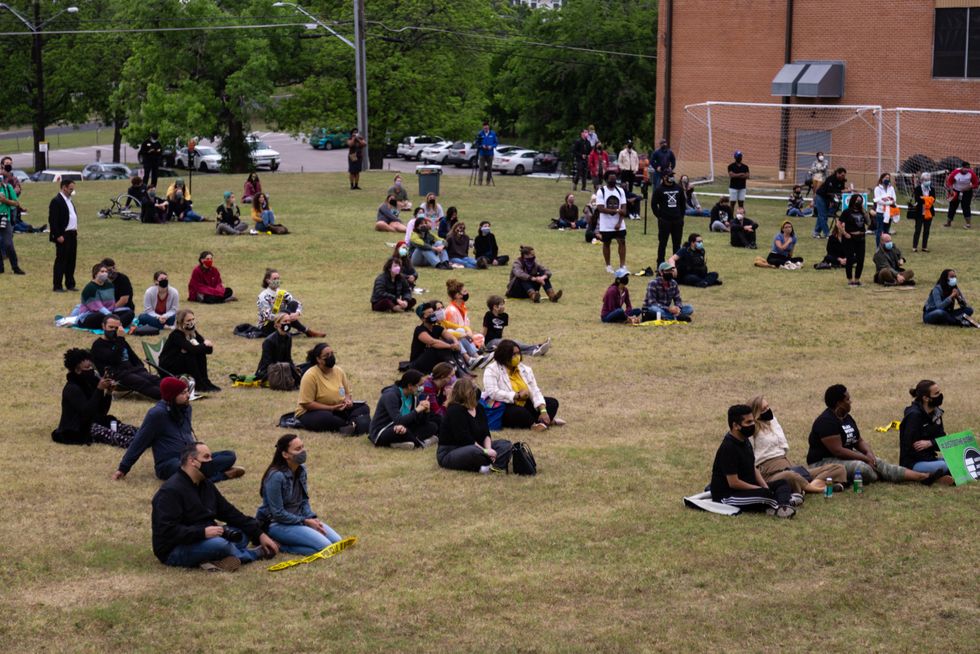 (Christa McWhirter/Austonia)
In stark contrast to demonstrations held in 2020, only around 100 people gathered at Huston-Tillotson Thursday evening.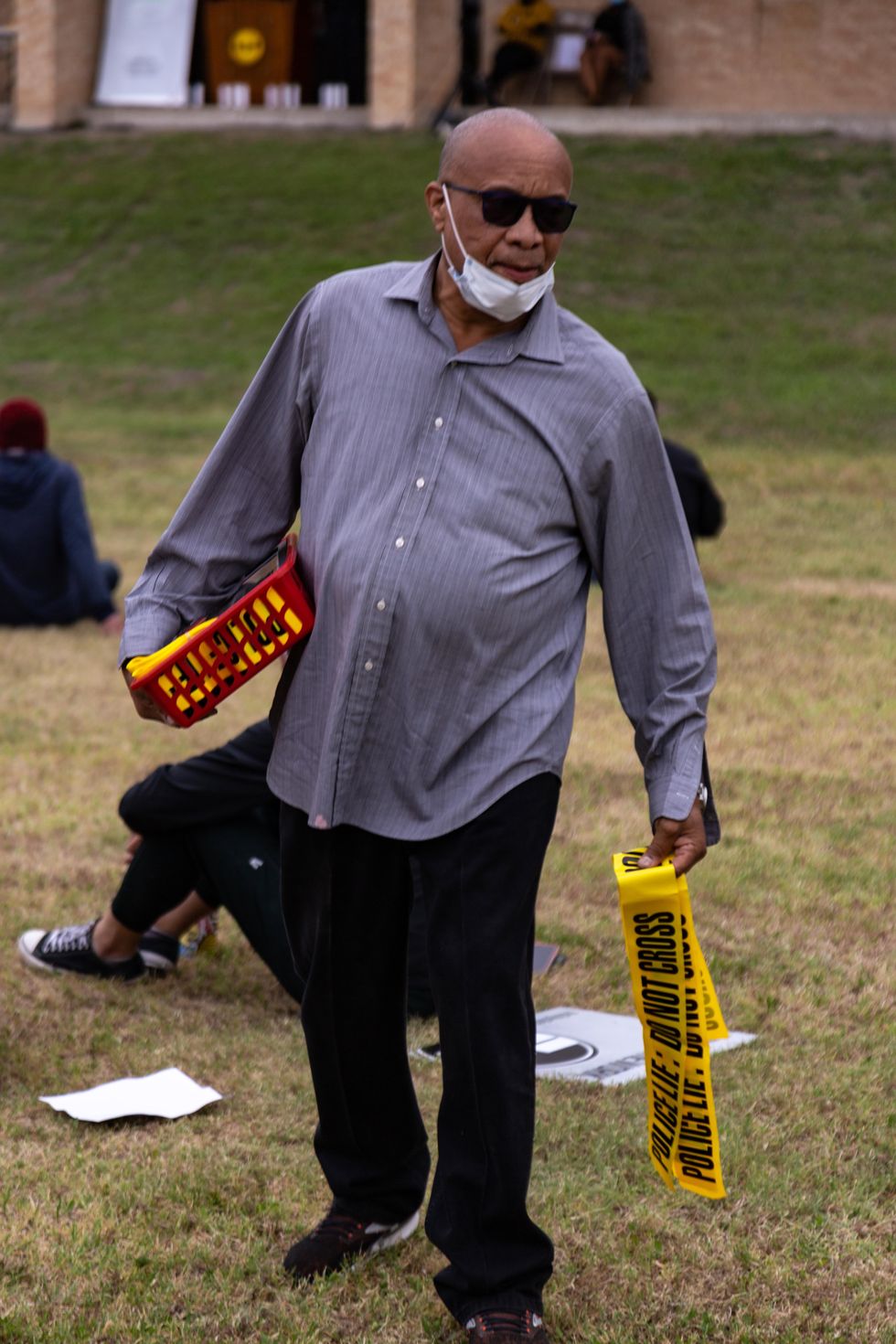 (Christa McWhirter/Austonia)
Many in the small crowd held police tape passed out by one of the volunteers of the event, Ernest, who declined to reveal his last name.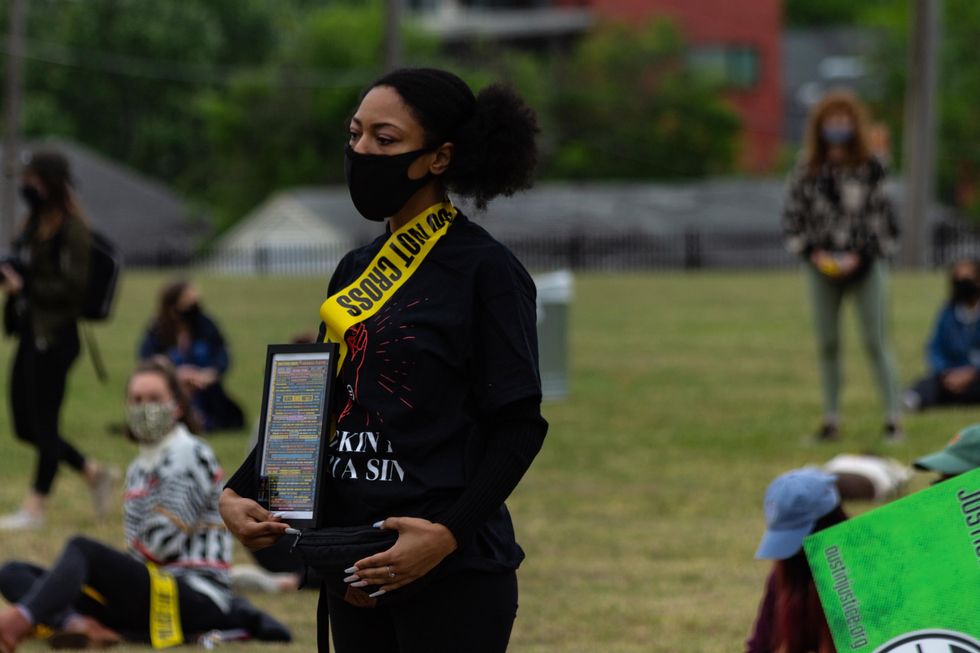 (Christa McWhirter/Austonia)
Some attendees held picture frames depicting loved ones lost to police violence, including Yasmine Smith, director of justice and advocacy at Austin Area Urban League.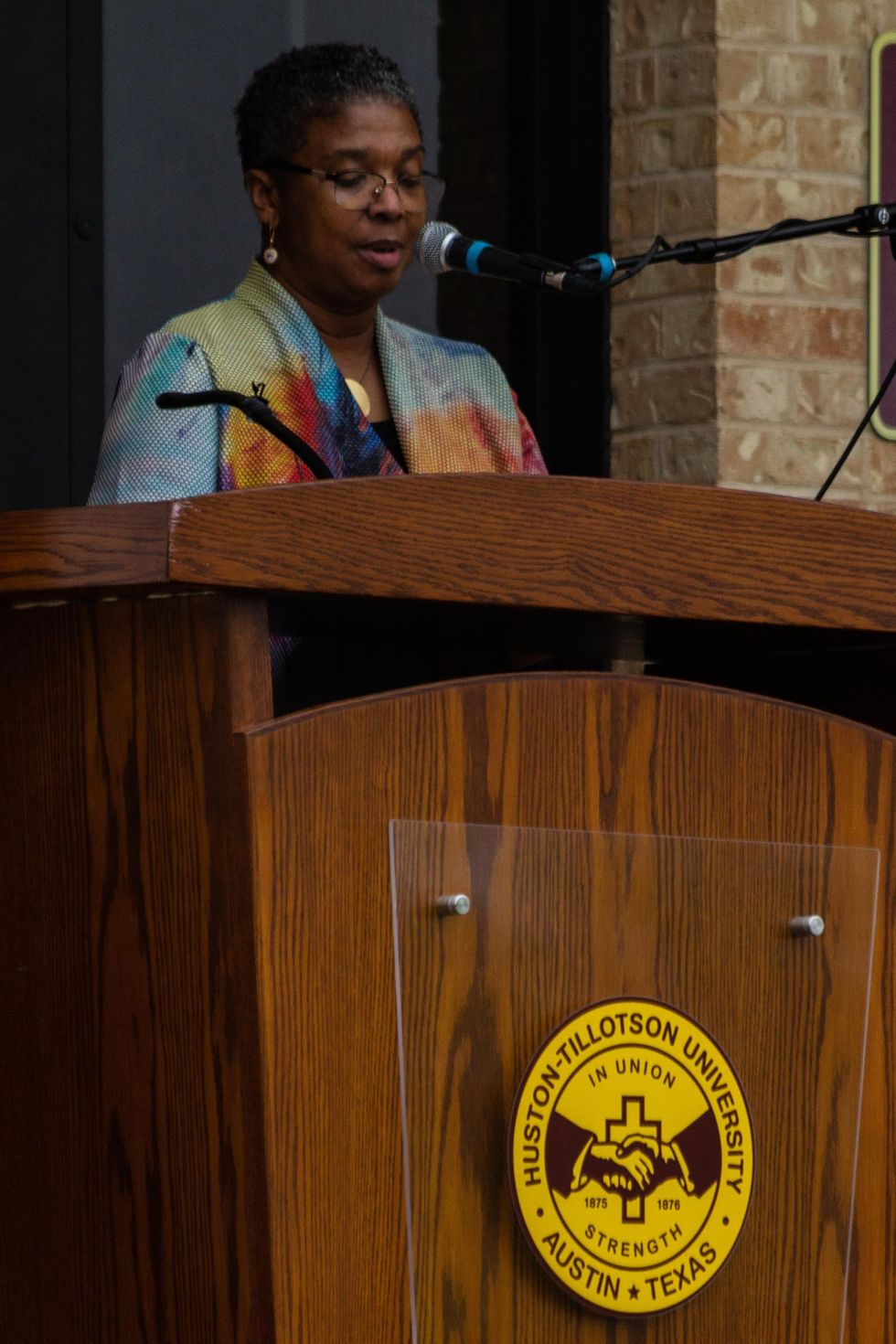 (Christa McWhirter/Austonia)
The first speaker of the evening was Colette Pierce Burnette, the president of Huston-Tillotson University. She spoke of the recent conviction of Derek Chauvin saying, "We can breathe, but not a sight of relief yet."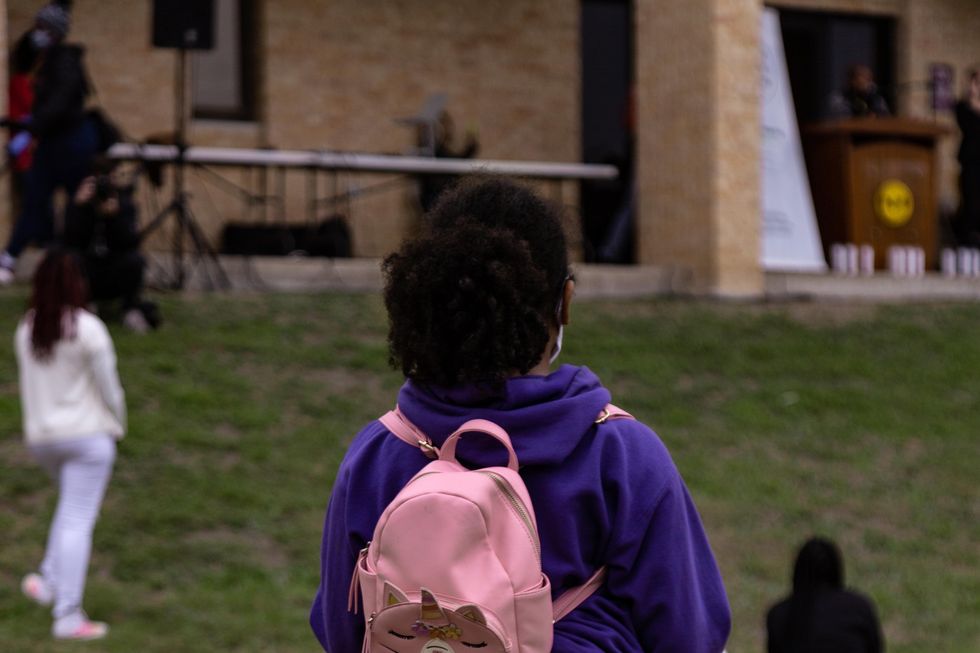 (Christa McWhirter/Austonia)
Attendees showed up with their families to listen to speakers and participate in the vigil.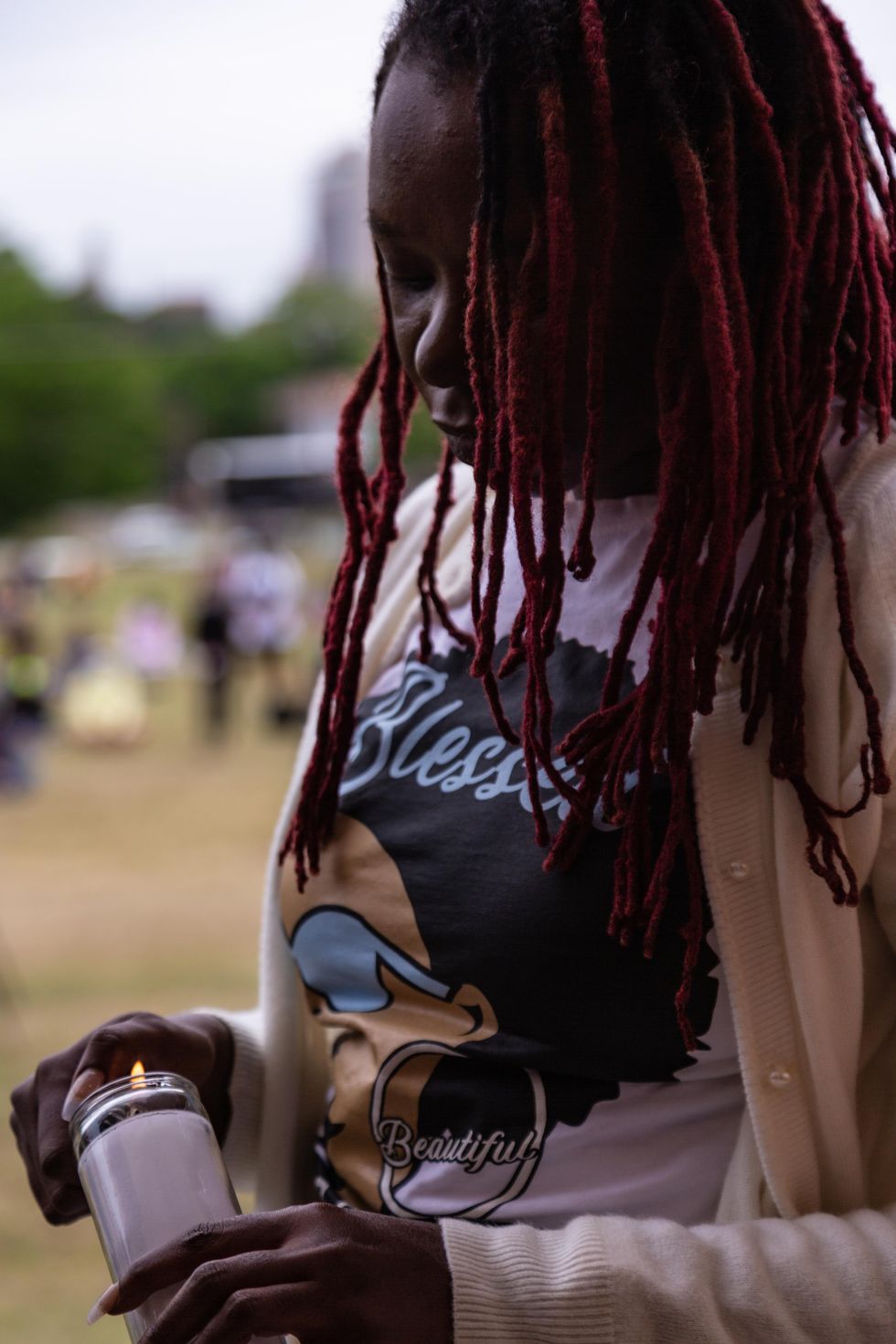 (Christa McWhirter/Austonia)
Speaker Korretta Brown lights white candles in honor of loved ones who have been killed by police violence.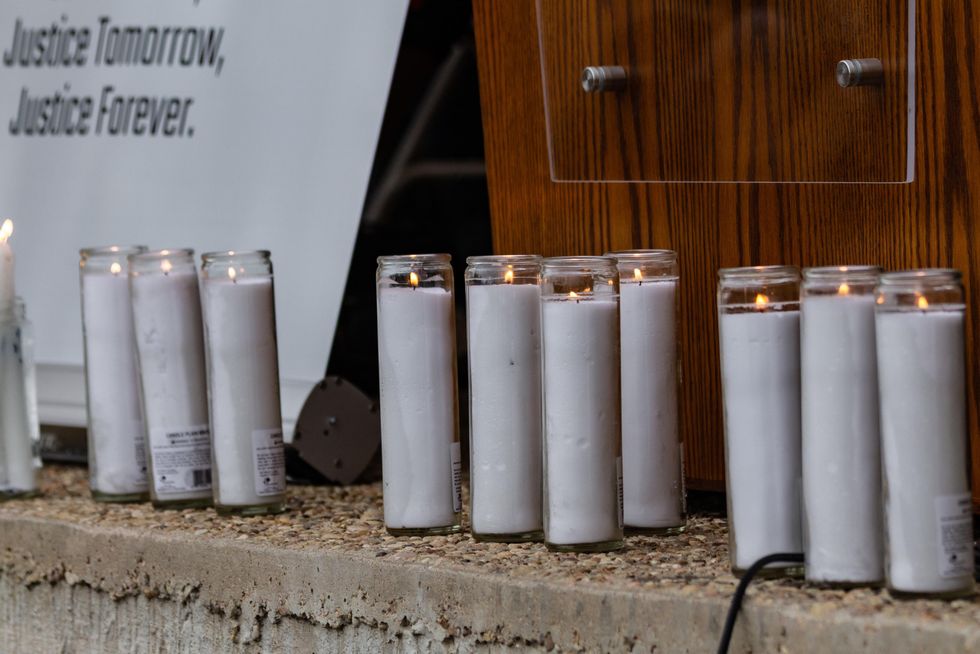 (Christa McWhirter/Austonia)
The candles were lined up at the base of the speakers' podium throughout the vigil.
Moore ended the vigil by encouraging attendees to march to the Zaragoza Rec Center to early vote in the local election.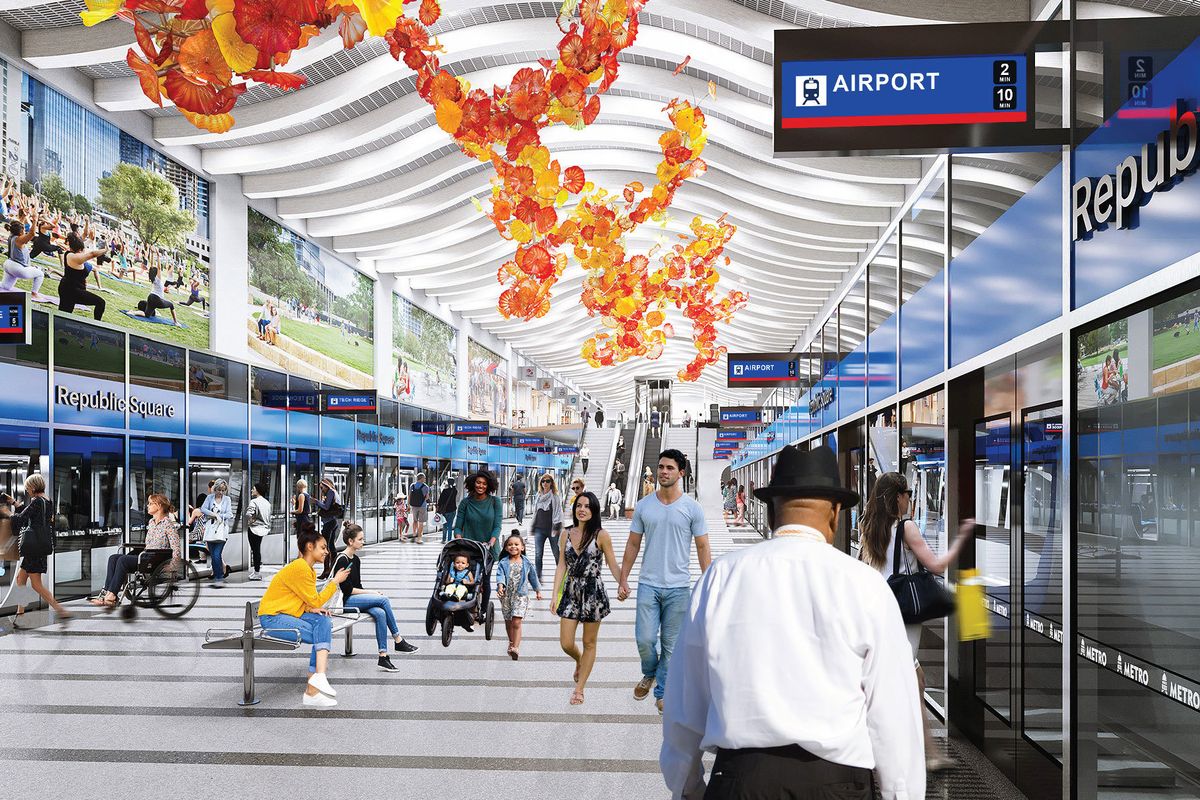 (Capital Metro)
The Austin City Council on Friday unanimously approved a measure to add to the November ballot the massive $7.1B "Project Connect," a 20-year overhaul of Austin's transit system that would include a new light rail and "rapid bus" lines.
The council plans to add it to the ballot in a formal order next week, members said. Then it's up to voters to decide whether to approve it.
Because of technical difficulties, Friday's virtual meeting, in which the council also created a governing body for implementing the plan should it pass, was not streamed online. But council members shared their news on Twitter in the wake of their vote.
Project Connect is about building back better after COVID, its about transportation that works for everybody, its a… https://t.co/ap6C8V0jNj

— Ann Kitchen (@Ann Kitchen) 1596839783.0
Council members chose a scaled-down version of the plan due to economic uncertainty brought about by the pandemic. An earlier version, approved by council in June, would have cost $10 billion.

Capital Metro proposed $3 billion in cuts last month, including the elimination of a light-rail line running from Austin Community College Highland to downtown and the shortening of another, which would span North Lamar and South Congress.
If approved by voters, the $7 billion plan will increase the city property tax rate by 8.5 cents. For the median homeowner, this means their annual property tax bill will be about $276 higher.
883 days ago I started at @capmetroatx with the board's direction to develop a data driven community supported tran… https://t.co/Lp54EWrH1U

— Randy Clarke 😷 (@Randy Clarke 😷) 1596839712.0
In addition to taxpayer dollars, CapMetro will still need to seek an additional $3.15 billion in funding - 45% of the total budget - from the federal government.

Along with deciding which version they will add to November's ballot next week, council members and the CapMetro board also voted to create a governing body called the Austin Transportation Partnership that will oversee the implementation of the plan.
The ATP board will include representatives from City Council and the Capital Metro board as well as three community experts.
This story has been updated; Project Connect will be funded through a tax rate election, not a bond.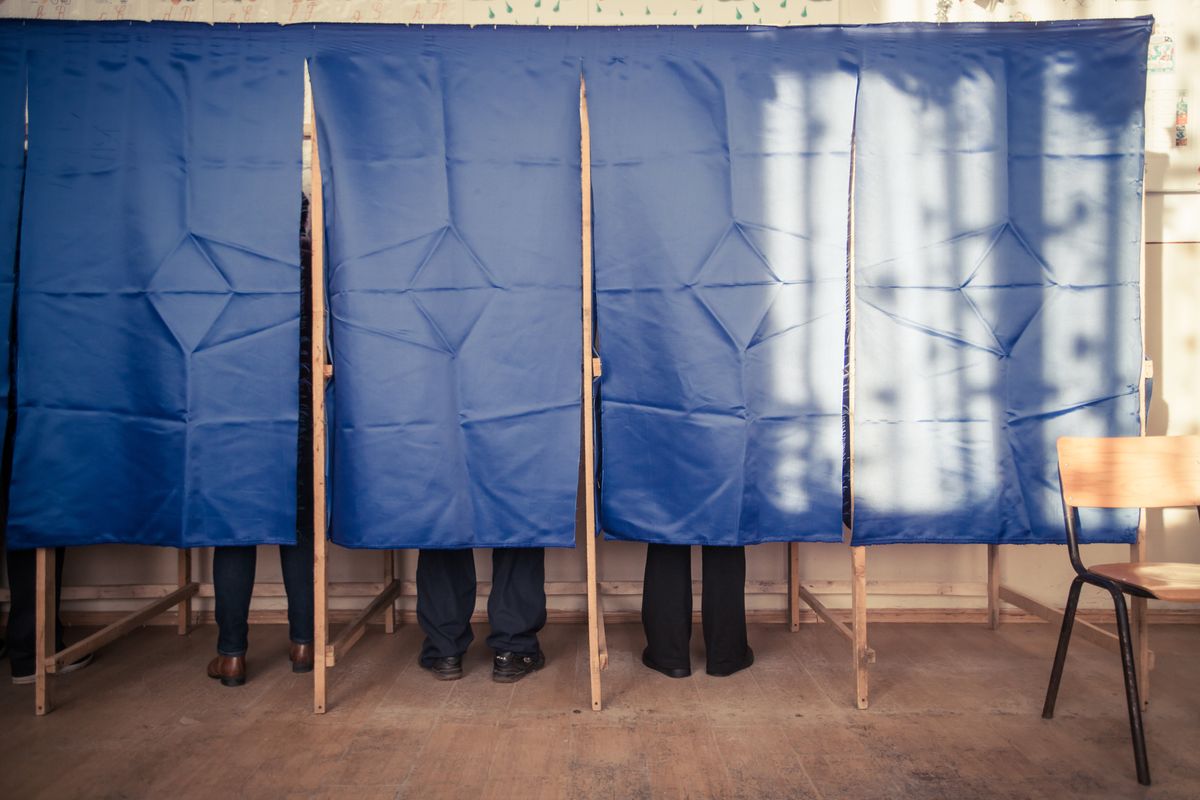 (Bizoo_n/Adobe)
Working at the polls for the primary runoff and special election in downtown Austin could have been smoother.
I served as an alternate judge on Tuesday, helping the election judge with any issues at the site, as well walking voters through the process. The Travis County elections team employed a positive scrappy attitude in trying to help us navigate the myriad issues that we encountered while setting up, but it was still a challenging day.
As someone who was new to poll working, I figured I might be scheduled alongside a veteran of the process. Instead, my location had four workers, three with no prior experience and one with a week's worth of early voting expertise. We were supposed to be a team of seven, but the three dropped out for reasons that were not disclosed—they may or may not be among the 15 that quit due to COVID.
The poll at the William B. Travis building was difficult to find, and we received little instruction on how to get there or where to park. In fact, the location seemed to be so obscure that only one candidate, Margaret Chen Kercher, had put up signage.
By about 2 p.m. we got additional "Vote Here" signs, but the complaints about being hard to find persisted throughout the day.
Our team could relate, as none of us could immediately find the room we were supposed to be in when we arrived, and we were late in getting the various voting machines set up. We managed to open our poll location in time for our first voter at 8:15 a.m. (but we were supposed to be open at 7 a.m.).
However, that voter might not have actually been our first, as the outside doors were locked and there didn't seem to be anyone onsite to resolve the issue. As it was a government building, it required badge access 24 hours, 7 days a week.
We used a garbage can to prop open the door, but the wind repeatedly knocked it over, closing and locking the door. Then we wedged a tape roll, which seemed to work slightly better.
After that, we had to get our poll site's cell phone working, and that had its own set of issues.
Needless to say, we could have used more help.
But the good thing about our shrunken team was that we all had access to personal protective equipment, like face shields. This was not guaranteed during training, as we were told, "PPE items and quantity might differ from what is shown in this video due to availability."
Another plus of the location was the massive room size, which allowed us to space registration desks, ballot marking devices (where you make voting selections), and the ballot box far apart.
After the chaotic opening, we only saw a trickle of voters. This could have been a result of the inaccessibility of the site or maybe that it catered to people who usually work downtown—and a lot of people are not going to the office.
Our small pool of voters seemed largely unfazed by the pandemic. Everyone that came through wore a mask of some sort. However, I only heard the occasional passing comment about voting in the middle of a spike in COVID-19 cases. The majority of voters already had started working from their offices downtown, so they were potentially acclimated to the risks of being inside with other people.
On the note of PPE, the "finger condoms" (officially finger cots) along with the always loved "I Voted" stickers were the stars of the day. Voters seemed to get a kick out of slipping on the finger cots to sign and vote. Some even asked if they could grab a few extra.