Get connected with our daily update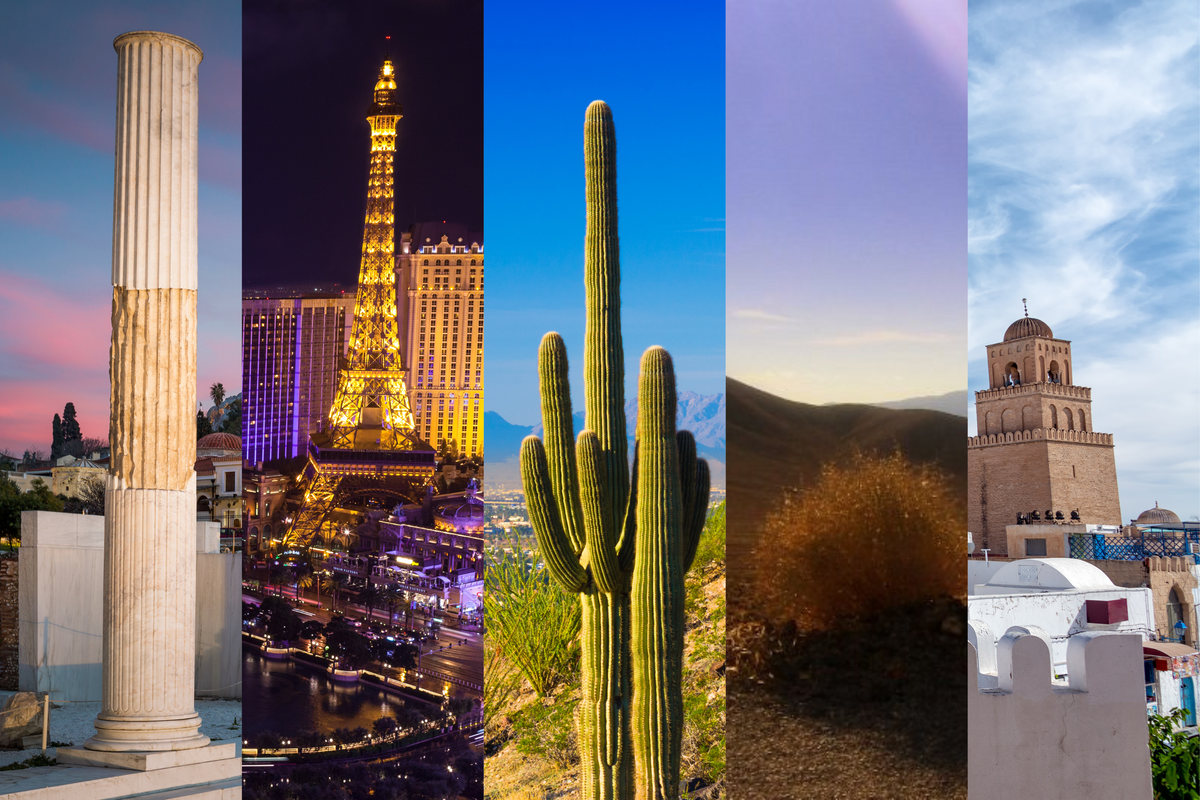 Fact: It's insanely hot in Texas.
So far, there have been 14 100-degree days in Austin this year, and that's been before the official start of summer is this week. Texas usually ranks as one of the hottest states in the U.S., outside of Arizona's dry heat, while Austin easily ranks as one of the top 10 hottest cities.
Austin hit its all-time high temperature, 112 degrees, in September 2000 and again in August 2011, but if you think it's hot here, try spending some time in these cities.
Death Valley, CA | Record temp: 134°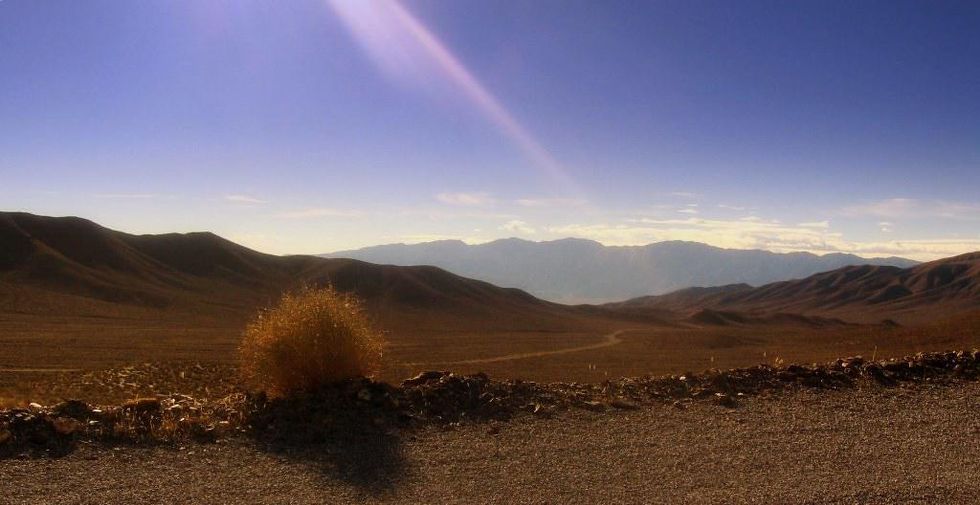 Less than 600 people live in Death Valley and for good reason—its long basin and elevation of 282 feet below sea level make it the record-holding hottest place on Earth. The aptly-named Death Valley had 154 days above 100 degrees in the summer of 2001 and rarely has more than two inches of rain per year. It's typical for Death Valley to have 120-degree days or higher in the summer, which has never happened in Austin and is the highest temperature ever recorded in Texas.
Kairouan, Tunisia | Record temp: 122°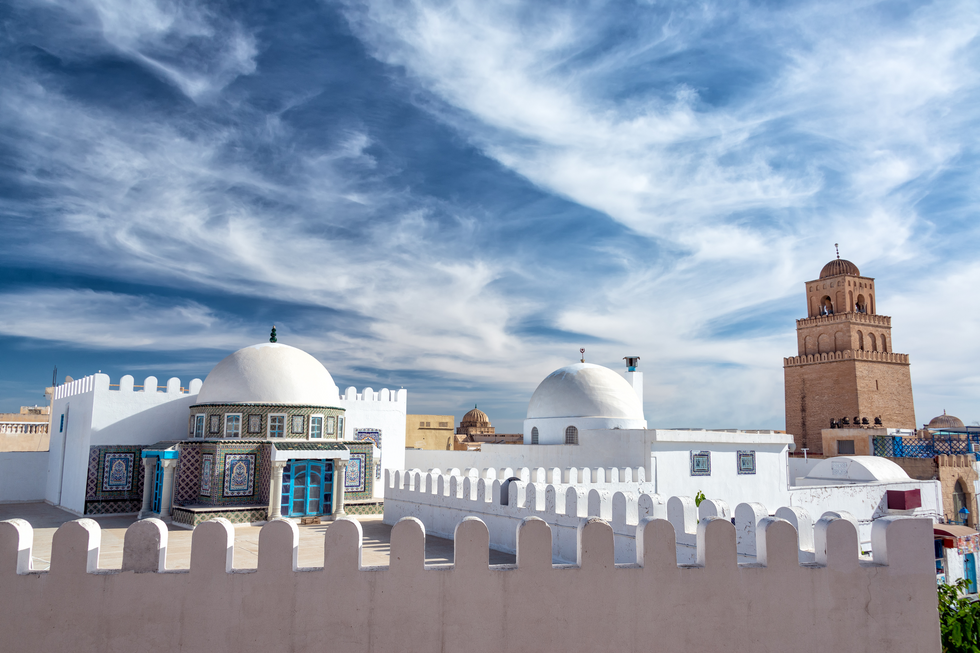 The capital city of Tunisia set a new record high temperature in December 2021 when it hit 122 degrees, smashing the previous record of 118 set in 1982. On average, the hottest months tend to fall between June-September and with 60% humidity or above, it makes it feel much hotter.
Phoenix, AZ | Record temp: 122°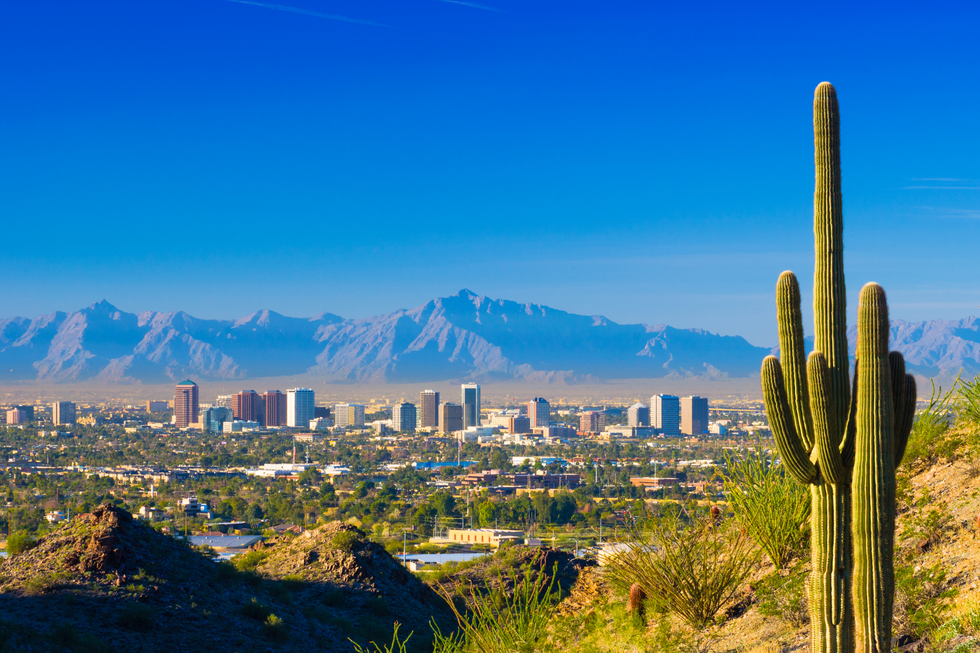 Few places on Earth are hotter than Phoenix, which consistently tops the chart as the hottest city in the U.S. According to Accuweather, Phoenix reaches triple-digit temperatures on a near-daily basis from late May to mid September, which is well over 100 days out of the year. The city usually hits 90 degrees or higher for half of the year. Anyone living on the border of Arizona and California, like the Yuma or Lake Havasu area, is liable to see similarly sweltering heat.
Austin has much more temperature variability year over year—the city hit 100 degrees 12 times in 2021, 49 times in 2020 and 57 times in 2019. Like Austin though, Phoenix is known for extremely mild winters that rarely dip below 60 degrees.
Las Vegas, NV | Record temp: 118°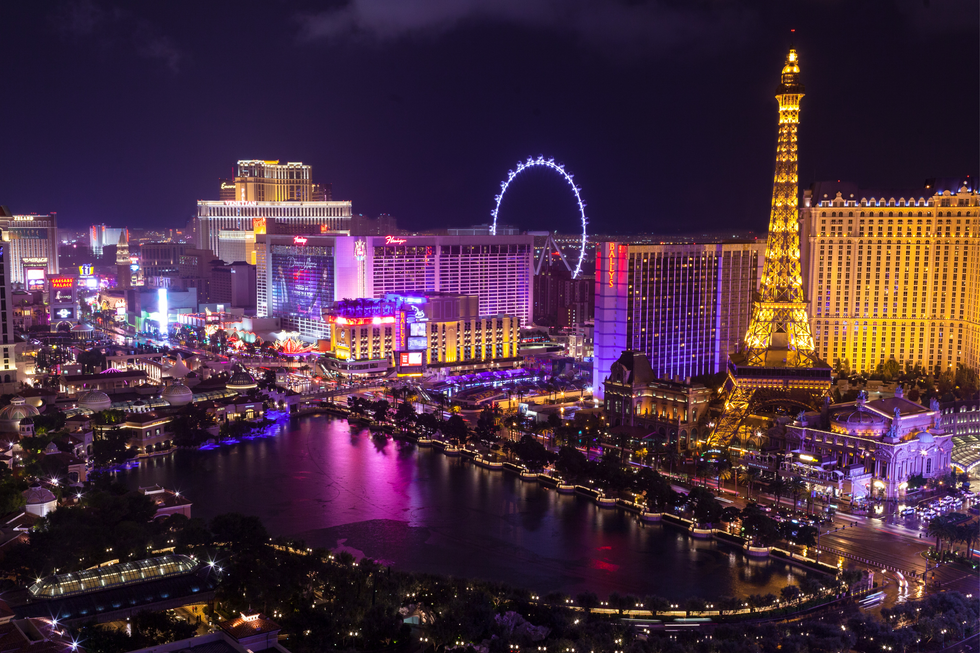 The fabulous Las Vegas shares a record temperature with Tucson, Arizona, and sits just over 100 miles from California's Death Valley, so it shares some of its heat waves. Residents of Las Vegas spend over a third of the year, around 135 days, weathering heat that is above 90 degrees, though Austinites fall right behind with 123 days above the same threshold. Just an hour and a half south in Laughlin, the record high temperature reached 125 degrees.
Athens, Greece | Record temp: 116°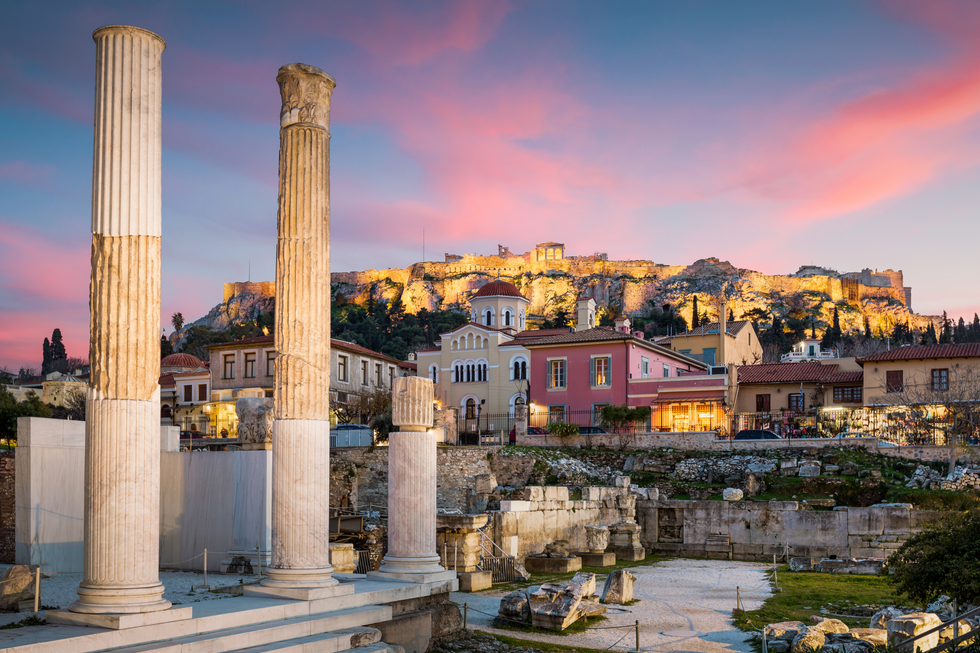 Athens leads the charge on Europe's hottest country but you'll still find that Austin is hotter on average: Athens has an average high temperature of 85 degrees in June, while Austin's average is 92. However, Athens broke Austin's record high-temperature last August when it reached 116 degrees, making the city so hot they had to start shutting archaeological sites down.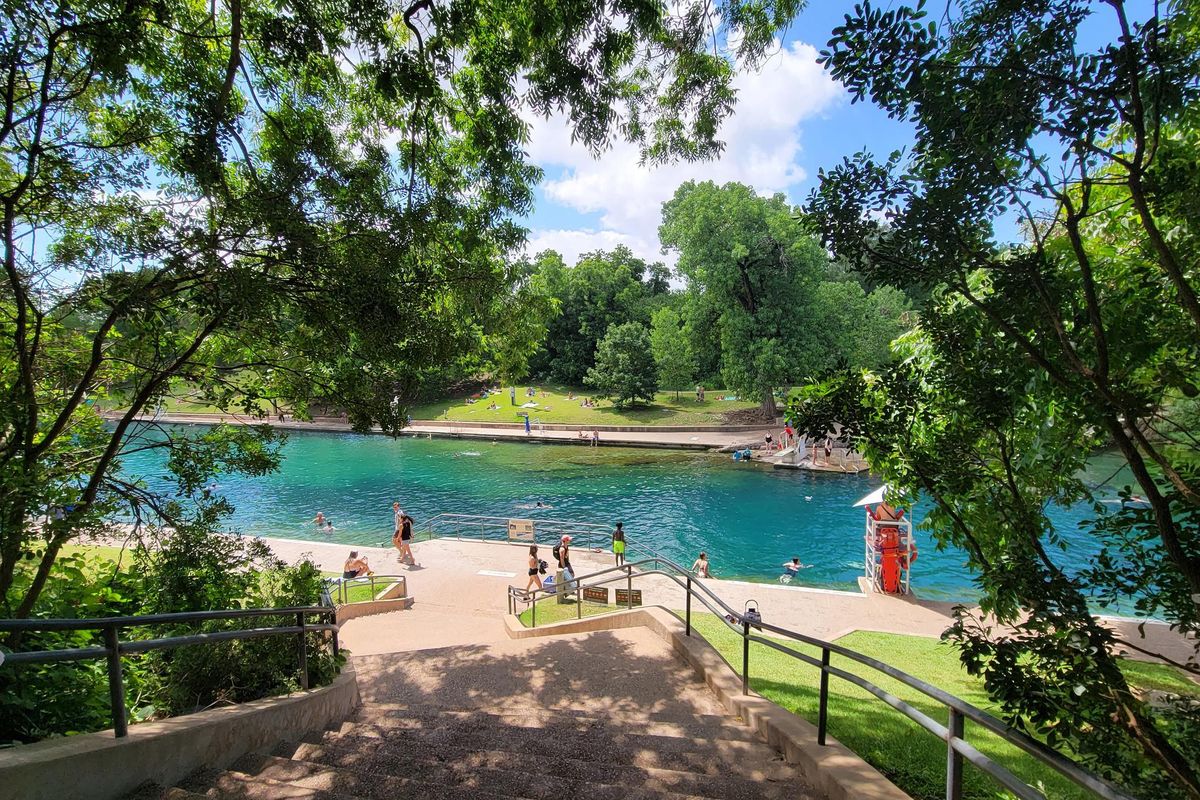 It's been 100-degree weather for nine days straight in Austin, and Jim Bays feels right at home.
Bays, a 66-year-old contractor and homebuilder, hails from a small town just south of Seattle, where rain and chilly weather often prevails over sunny skies. On Wednesday, he celebrated his one-year anniversary in Austin, and with his penchant for "Mediterranean" warmth and booming business, he's not planning to leave anytime soon.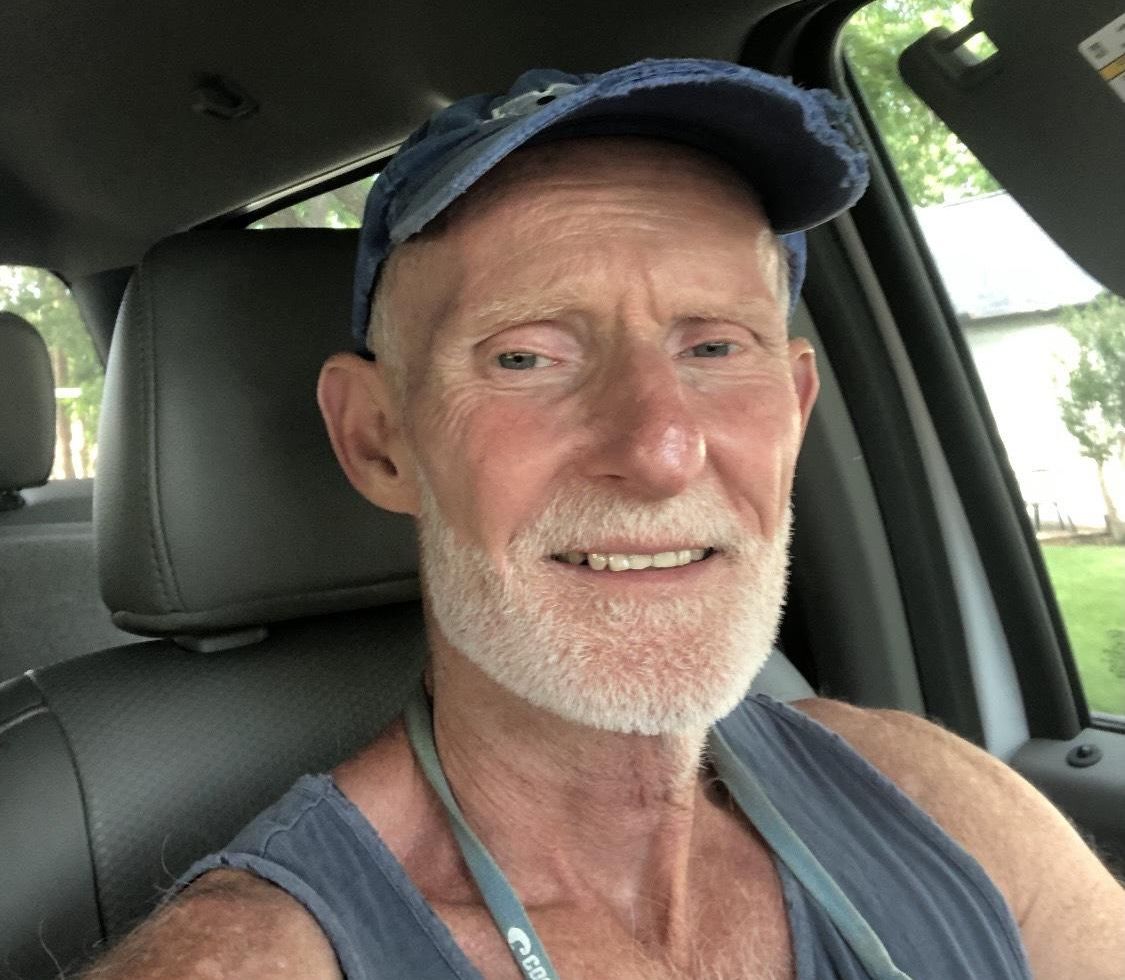 Austin move-in Jim Bays loved Texas weather in all its forms. (Jim Bays)
"They're in the 60s up there right now and it's raining chickens," Bays said. "They have 11, 12 days in a row where they don't even get to see the sun. Down here, you see the sun every day even when you get a rainstorm."
Bays joined thousands of Northern state dwellers in moving to Sun Belt states in search of (sometimes literal) greener pastures amid the pandemic. And with its image as both a cheaper tax haven and "Little California," Austin became the region's poster child, welcoming in 567,082 newcomers from 2010 to 2020 to become the U.S.'s fastest-growing metro.
Some moved for warmer weather; others embarked on a search for employment amid the city's tech boom. And while some, like Bays, enjoy a Texas summer's triple-digit heat, others couldn't weather the seasons.
In a viral op-ed, Californian Brett Alder opined that Central Texas' "oppressive" heat and humidity helped ensure that his stay in Austin was short-lived. It's a tale that quickly became familiar for many misled West Coast move-ins.
I'm laughing at this LA tiktoker who went to Austin during SXSW and said they wanted to move there.

That tiktoker is in Austin now and is nonstop complaining about the heat and it's only May.
— Laura Gorsky (@lauragorsky) May 7, 2022
For Aimee Knight, a native of Basel, Switzerland, the climate certainly wasn't a selling point when she moved to Austin to study at the University of Texas.
"I probably moved here in spite of the weather, not because of it," Knight said.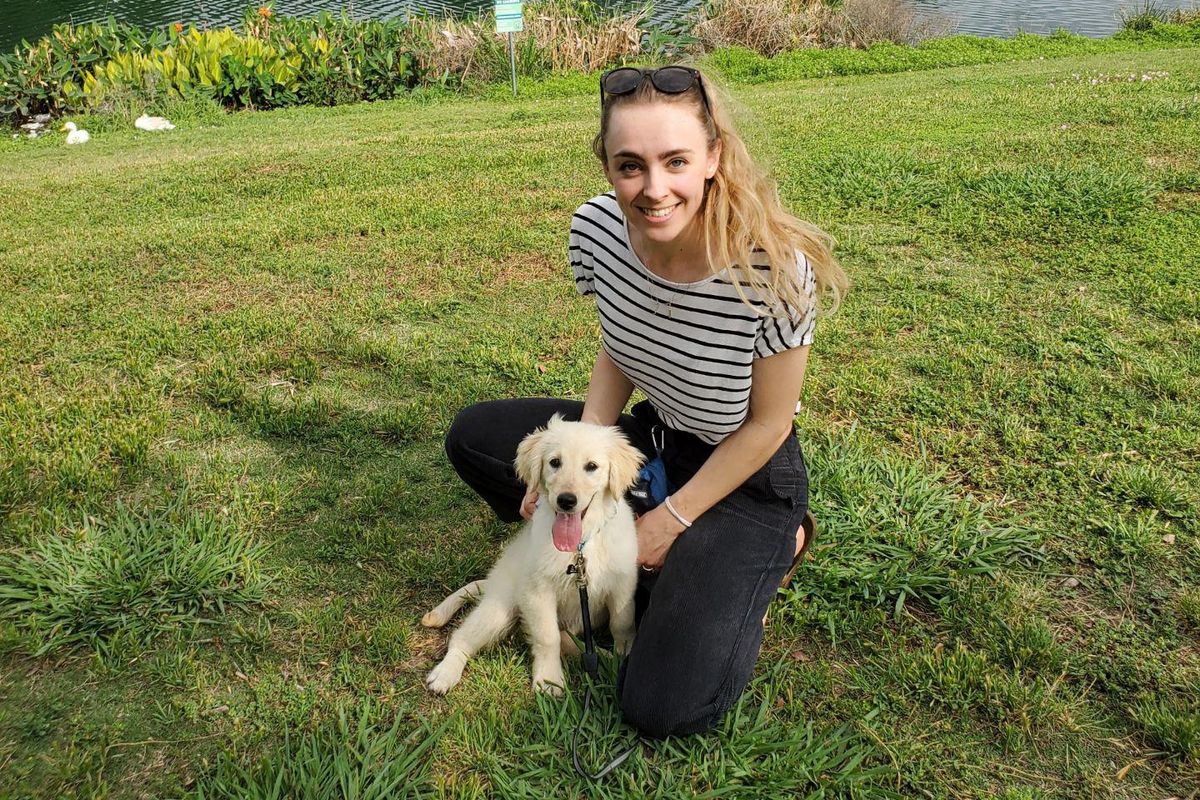 Austinite Aimee Knight said she's had to learn new heat-related safety measures for herself and her pets after moving to Texas. (Aimee Knight)
Like Seattle, Basel's high temperatures rarely surpass 80 degrees—even in the summer. Knight said she's had to adjust to both the heat of the outdoors and the chill of air-conditioned spaces in her six years here.
"It's kind of like this pendulum swing of extremes," Knight said. "I think I'm still making that adjustment."
Even Texan move-ins are apprehensive about the summer heat. It's West Texas native Mickey's first summer here, and although temperatures don't reach the desert highs of the West, he said the humidity makes it much worse to grapple with.
"(In West Texas), you can find shade, but the suffocating humid heat will follow you (in Central Texas)," Mickey, who asked to be identified by his nickname, said. "You can't run away from it. I'd describe it as heavy air."
As he turns to loose-fitted athletic clothing for some reprieve, Knight recommends frequent trips to Barton Springs and Deep Eddy.
"It would be nice to be able to migrate like a bird," Knight said. "Maybe come to Austin in the fall and winter, and spring for those prime weather times during ACL and SXSW. And then somewhere like the Pacific Northwest in the summertime."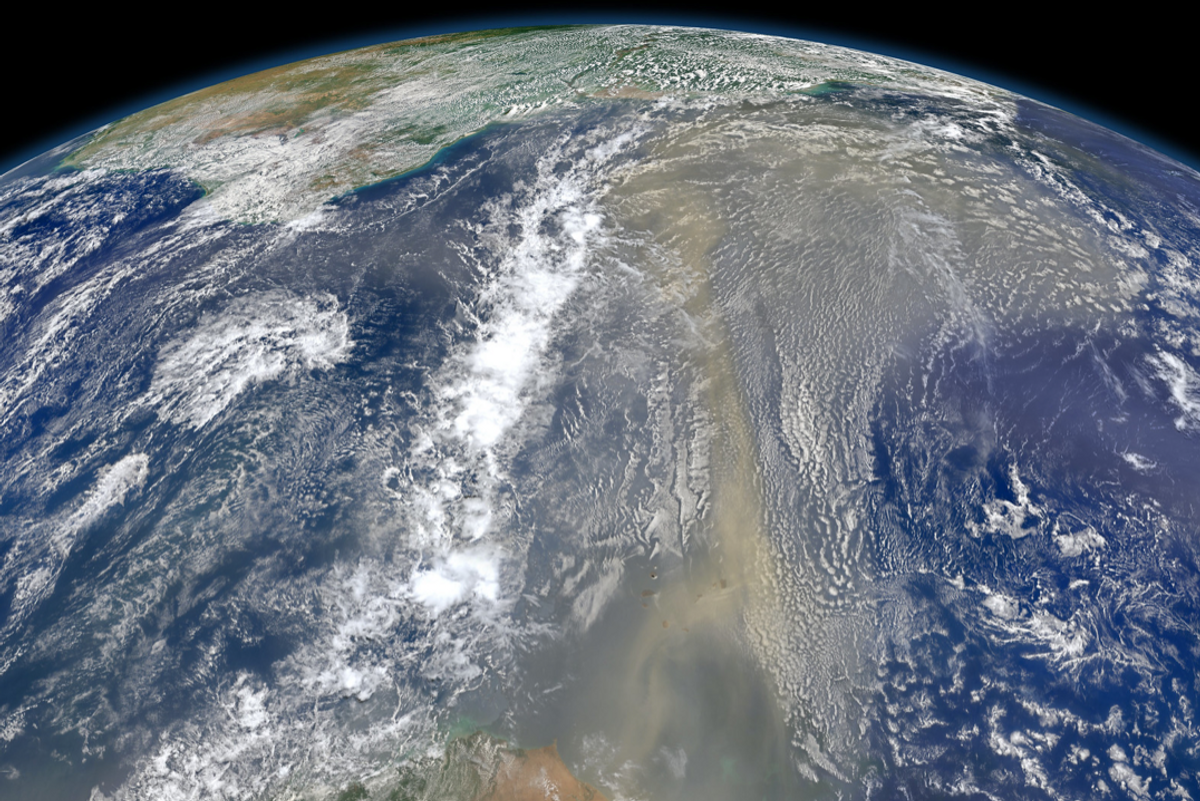 Dust from the Saharan Air Layer took a trip over the Atlantic Ocean and into Austin's skies Tuesday, causing a hazy sunset and air quality that was labeled "Unhealthy for Sensitive Groups" by the National Weather Service.
The African desert's dust takes a trip across the Atlantic every three to five days in late spring, summer and early fall and tends to hit Central Texas most from mid-June to late August.
Did you notice the hazy skies today? This was attributed to Saharan Dust that has made it into the region. Here is a comparison of tonight's hazy sunset versus two nights ago before the dust arrived. The dust is forecast to impact the region through Friday. pic.twitter.com/tmj4VwQbOU
— NWS Austin/San Antonio (@NWSSanAntonio) June 14, 2022
Other than creating vivid sunsets, the dry Saharan air can make the sky appear milky white at midday. Just one dust cloud can be as large as the United States—and each cloud can help prevent tropical cyclones from occurring in the humid ocean air.
Those who are most sensitive to changes in air quality—including the elderly, young children and those with respiratory conditions—should limit their time outside as dust levels peak in the Austin skies Thursday.
And while the dust can cause a sore throat or itchy eyes, Saharan dust is an irritant that cannot be alleviated with allergy medications.
From Your Site Articles
Related Articles Around the Web