Get connected with our daily update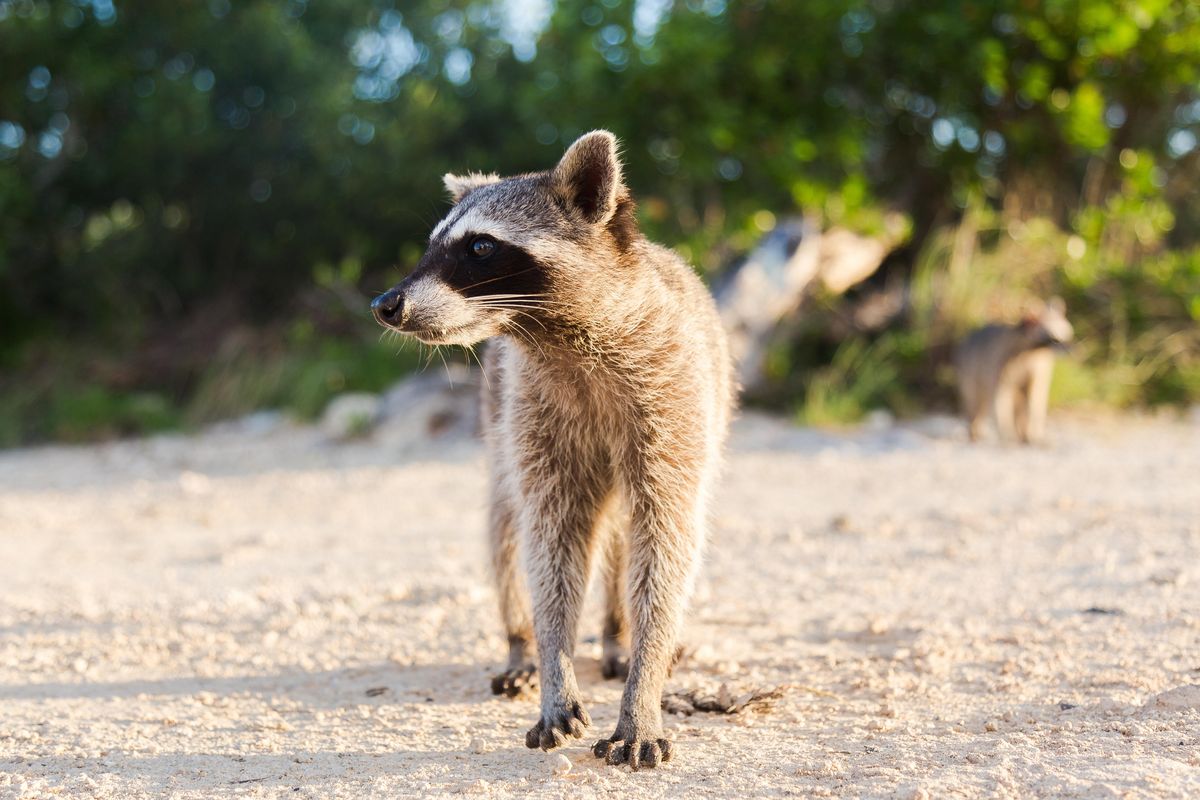 The raccoons about town might look cute, but The University of Texas at Austin Office of Campus Security said three students have been bitten by the trash pandas.
The office warned students to beware of raccoons on Wednesday after three students were bitten and received rabies shots.
The notice cautioned students against:
Approaching the raccoons, which may feel threatened, especially if it has babies
Feeding the raccoons, as they "may be getting bolder" if people are feeding them.
Petting or harassing any animals on campus
Recently, we have seen an increase of incidents involving raccoons and the UT student population. Unfortunately, these interactions have resulted in three students being bitten by a raccoon and receiving rabies vaccinations as a precautionary measure.
(Thread) pic.twitter.com/AiNPHJw9wh
— UT Austin Office of Campus Safety (@UTAustinSafety) April 27, 2022
UT said it believes the raccoons are sheltering near McCombs School of Business. In the event you are bitten by a raccoon, the Safety Office advises to immediately seek medical attention.

Severe or life-threatening injuries should be reported to 911. For campus wildlife concerns, call
Animal Make Safe
at (512) 471-2671.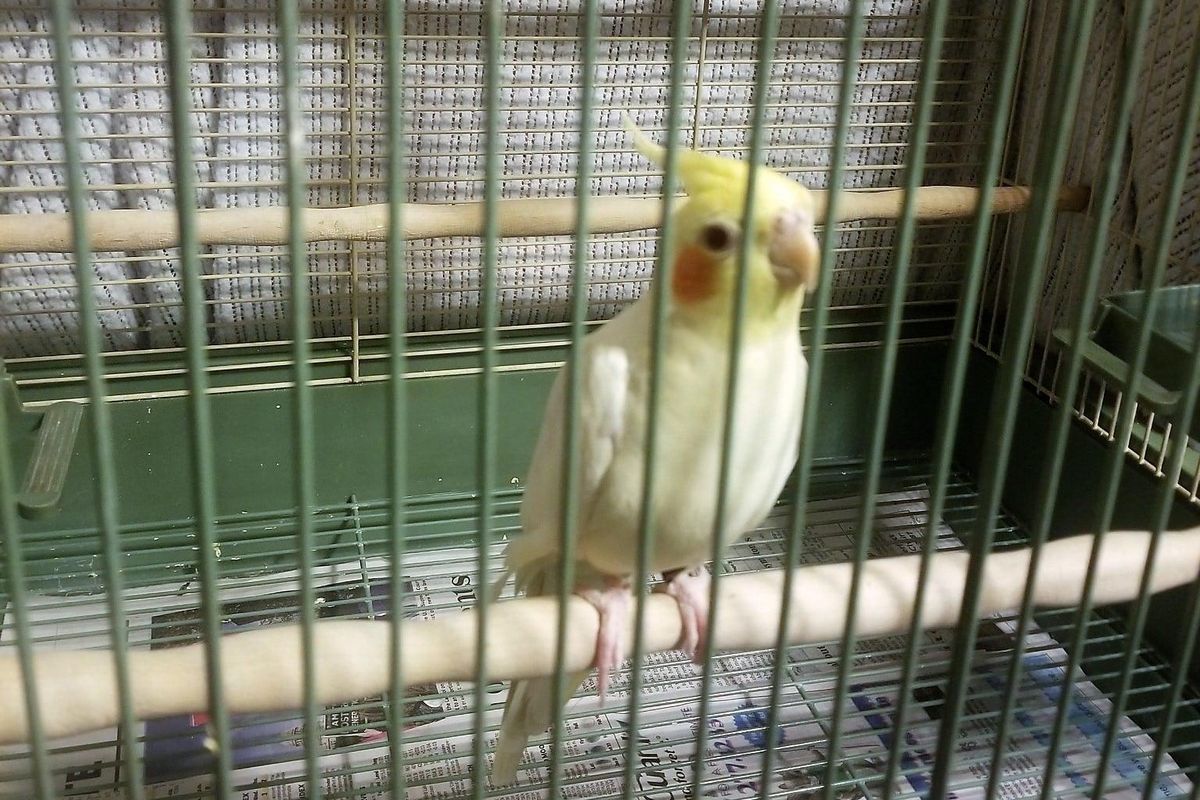 From a smoke-alarm sounding cockatiel to a backstroking otter, the Austin Fire Department has been busy protecting its furriest residents in the past few months.
Here are three heartwarming and heroic animal rescues from AFD's Tuesday Facebook post:
Curiosity got the cat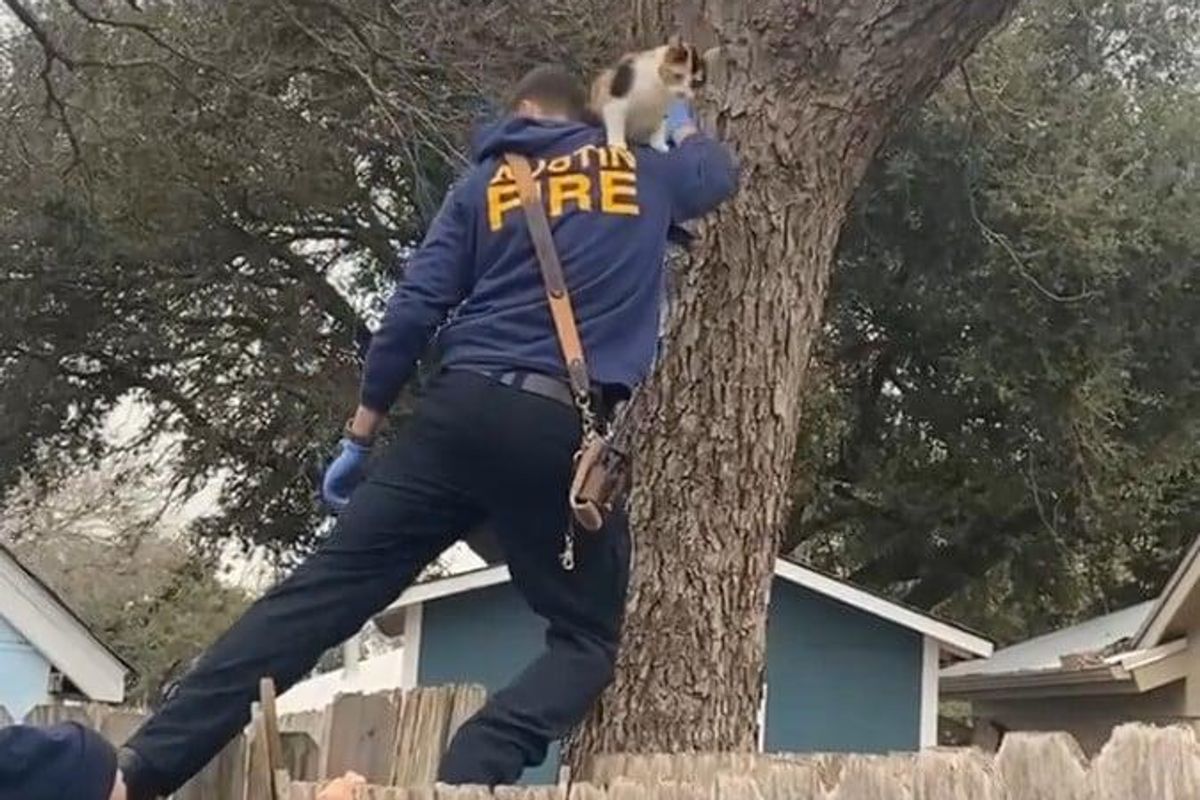 Molty the cat was rescued from a tree Friday by an Austin firefighter. (AFD/Facebook)
In a rite of passage each firefighter must eventually be brave enough to pull off, AFD rescued an indoor cat named Molty Friday after the kitty's curiosity got her stuck in a neighbor's tree. After she climbed the tree, she quickly "realized her exclusive life indoors had ill-prepared her for such a feat" and spent the next four hours on a "precarious perch." Probationary Firefighter Harley Preston did the dirty work in bringing the scaredy-cat back down.
A backstroking otter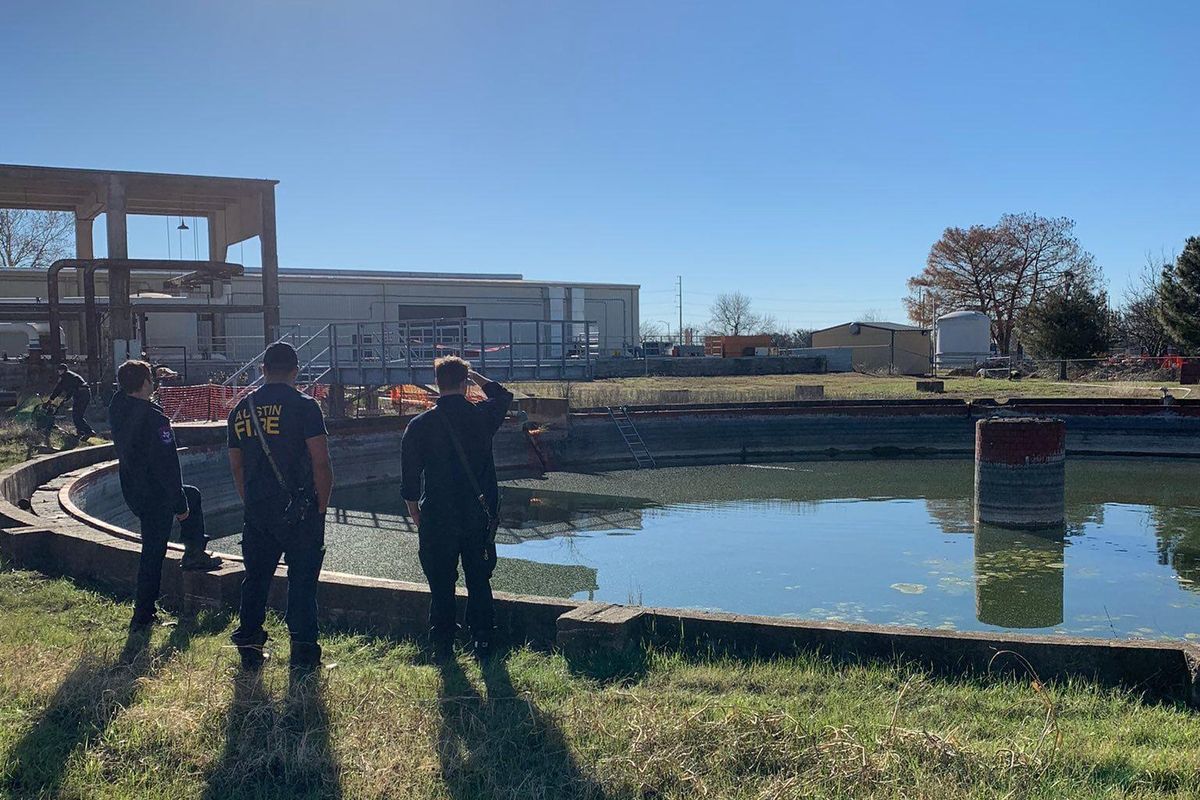 AFD firefighters watch as a backstroking otter perches on their ladder at a retention pond. (AFD/Facebook)
Earlier this month, AFD ran—or swam—into another furry friend as a crew was called to respond to a perilous situation—an otter doing a backstroke in a retention pond at the J.J. Pickle Research Center in North Austin. The crew promptly sent out a ladder to the otter, which it rested on for a few minutes before swimming away. Texas Parks and Wildlife, which has reported an increase in river otter populations across Texas, eventually secured the otter and moved him to a more appropriate location.
Sunny the "smoke alarm" cockatiel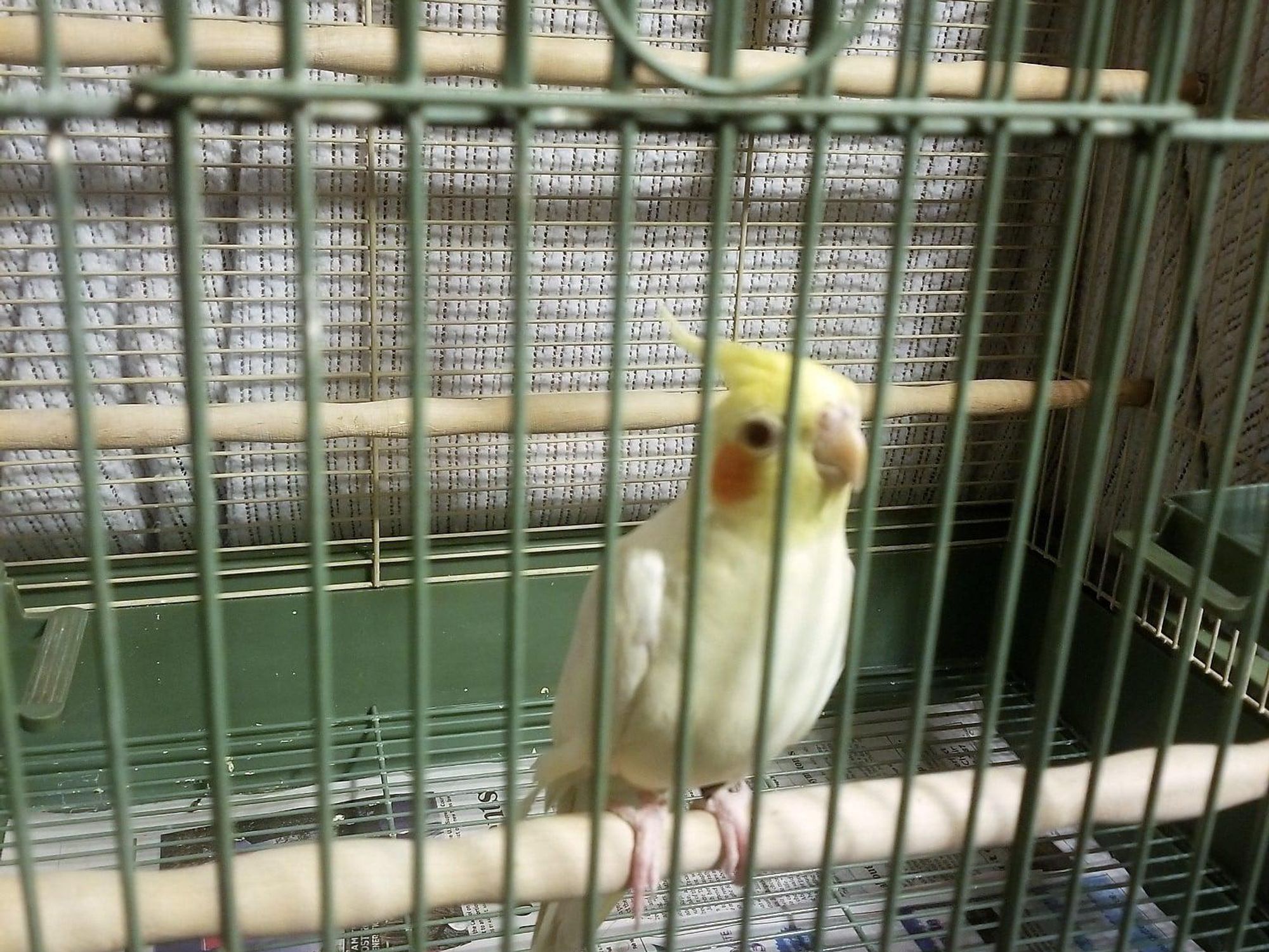 Sunny the cockatiel saved the day on a south Austin call earlier this month. (AFD/Facebook)
An unexpected hero named Sunny saved the day on a south Austin call earlier this month. After a smoke alarm failed to sound in the early hours of the morning, the cockatiel alerted his owner of smoke from a fire caused by a malfunction on the heating unit. After putting out the fire with dishtowels, the owner called 9-1-1 and was thanked for his heroics by AFD officers.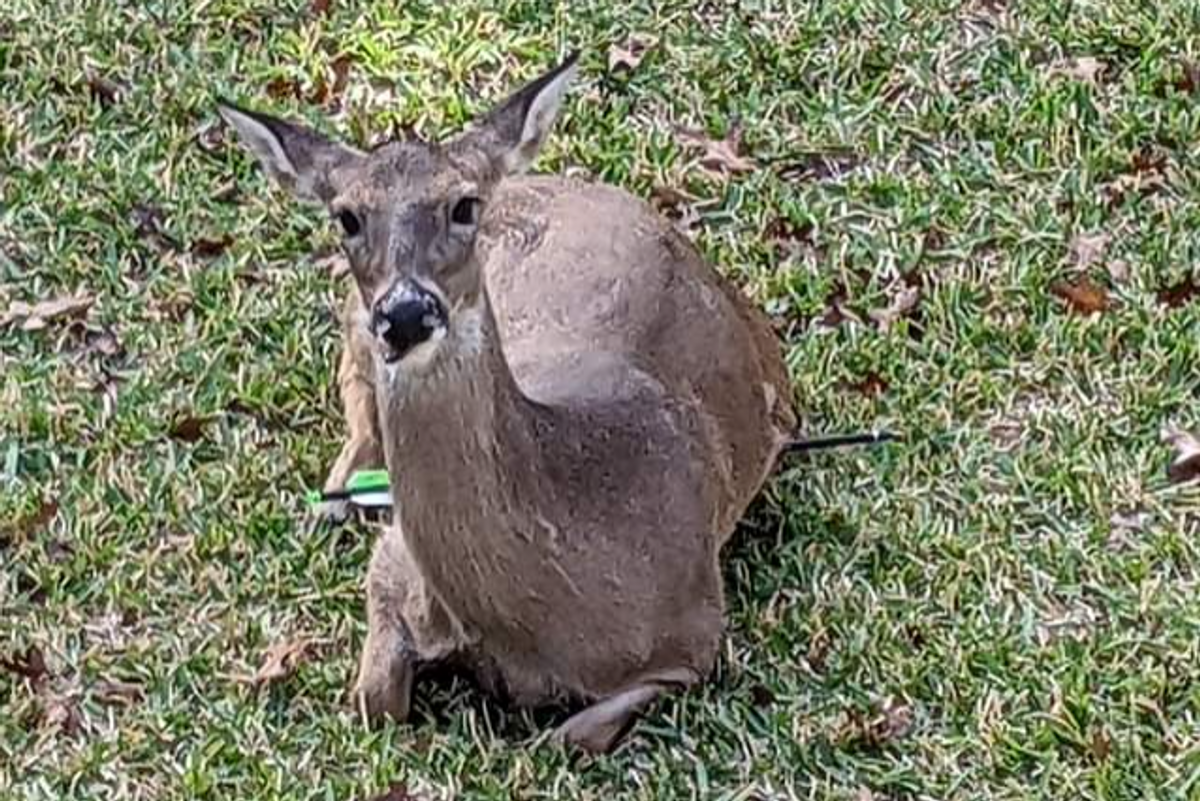 The Parks and Wildlife Department is investigating the killing of at least six deer with a crossbow in Northwest Austin's Great Hills.
Four deer have been found dead and two others haven't been found, TPWD reports, after residents of the neighborhood saw injured deer walking around with injuries, with some animals reported with arrows still in them.
A resident-led GoFundMe page said the arrows were "blunt-ended, target practice arrows, not broadhead hunting arrows" and that the deer were shot between Dec. 10 and Dec. 27, 2021. But some members of a Facebook group dedicated to solving the case estimate that the toll is much higher, with resident Daniel Wilson claiming to have found up to nine deer shot by arrows as early as September 2021.
"I'm a hunter myself but I hate to see game going to waste and lives being ended for no reason and against the law," Wilson said in a post. "People like this make it harder for those of us who are hunting lawfully and ethically and they should be held responsible."
Anyone with information on the killings could receive two separate rewards—including nearly $4,000 from the GoFundMe so far and $1,000 through TPWD's Operation Game Thief investigation.
Game warden Scott Jurk told KXAN he believes someone on foot or driving a vehicle may be behind the killings, a crime that includes felony and misdemeanor crimes.
"In Texas, if you kill a whitetail deer without landowner permission, that is a felony," Jurk said. "So, if the landowner pursues charges we can file felony cases. Hunting deer at night, hunting deer from a vehicle or on a public road, those are all class A misdemeanors so they all hold jail time."
TPWD has some leads but is also requesting that Great Hills residents check their video cameras for more evidence.